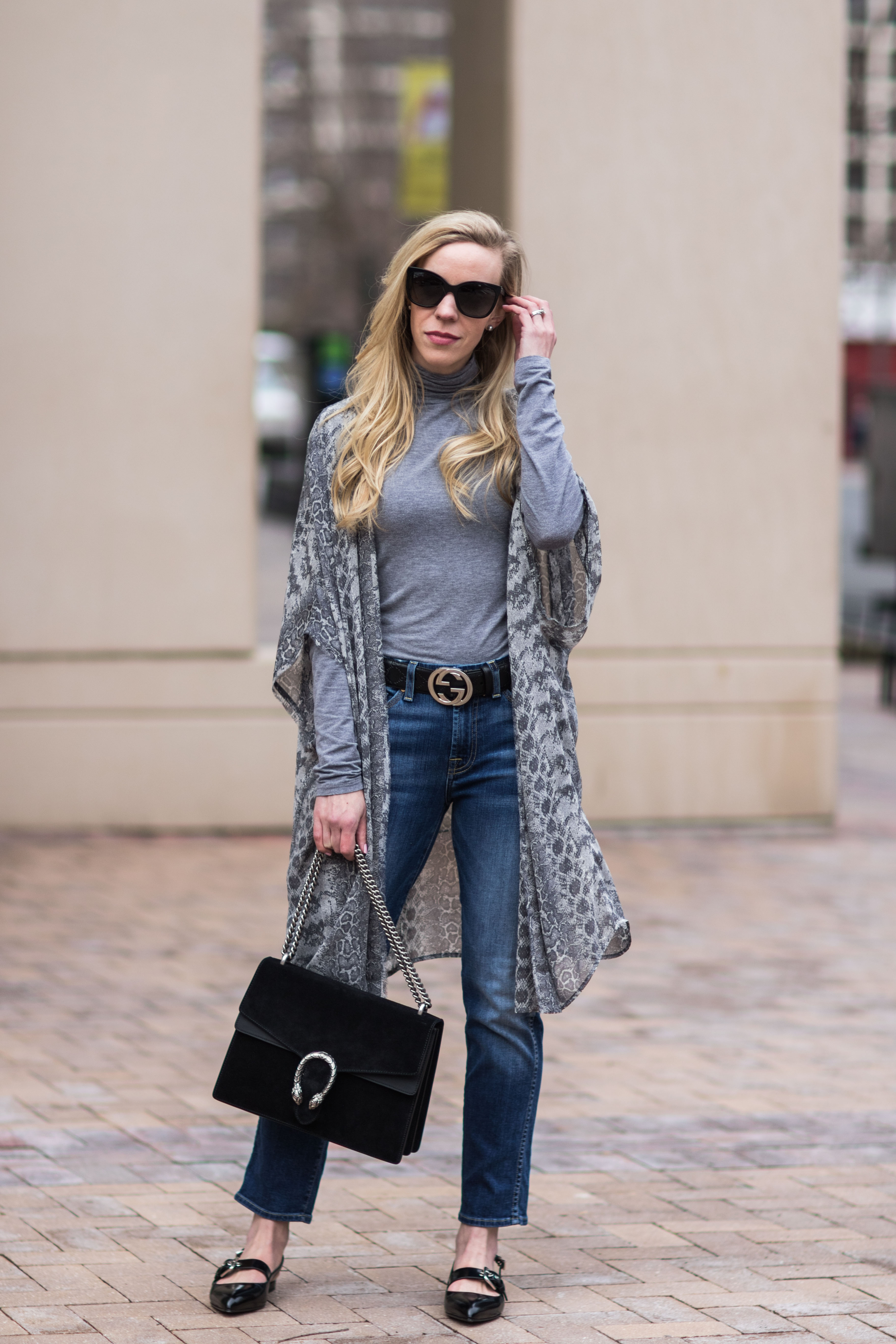 Happy Wednesday! My husband and I are staying in Arlington, Virginia for the week (which is just outside Washington D.C. if you aren't familiar with the area). I was hoping to catch a glimpse of the cherry blossoms while we're here but unfortunately, I think last week's cold weather zapped most of the blooms, and what's left will peak next week. Either way, it's been nice to enjoy all the restaurants the city has to offer and food is always the best part of traveling anyway, right? So far we've had Indian, Japanese, Korean, and Mexican, and we even got to have an authentic Italian meal when we went to our Sicilian friends' house the other night. They fixed homemade Pasta Norma for dinner, complete with salty ricotta cheese straight from Sicily—I seriously think I could eat an entire block of that stuff!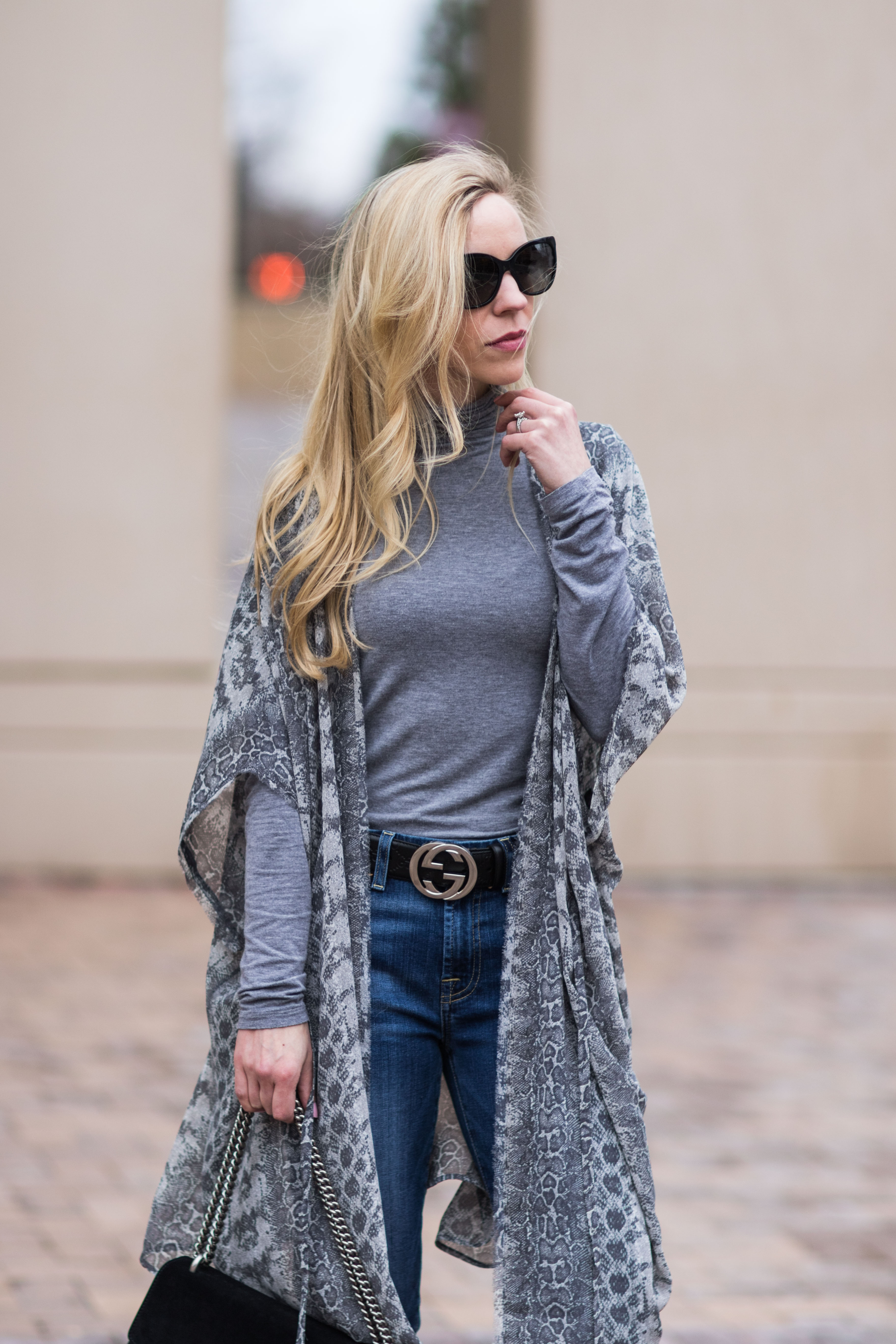 Now that it's finally gotten a little warmer, I was able to wear this snakeskin print kimono that's been hanging in my closet for a few weeks. I added a turtleneck as my base layer for now, but I can't wait to restyle it with a camisole or tee this summer. You could even add a wide belt over top to completely change the look. It also happens to be less than $35, which is a steal considering how versatile it is for year-round wear.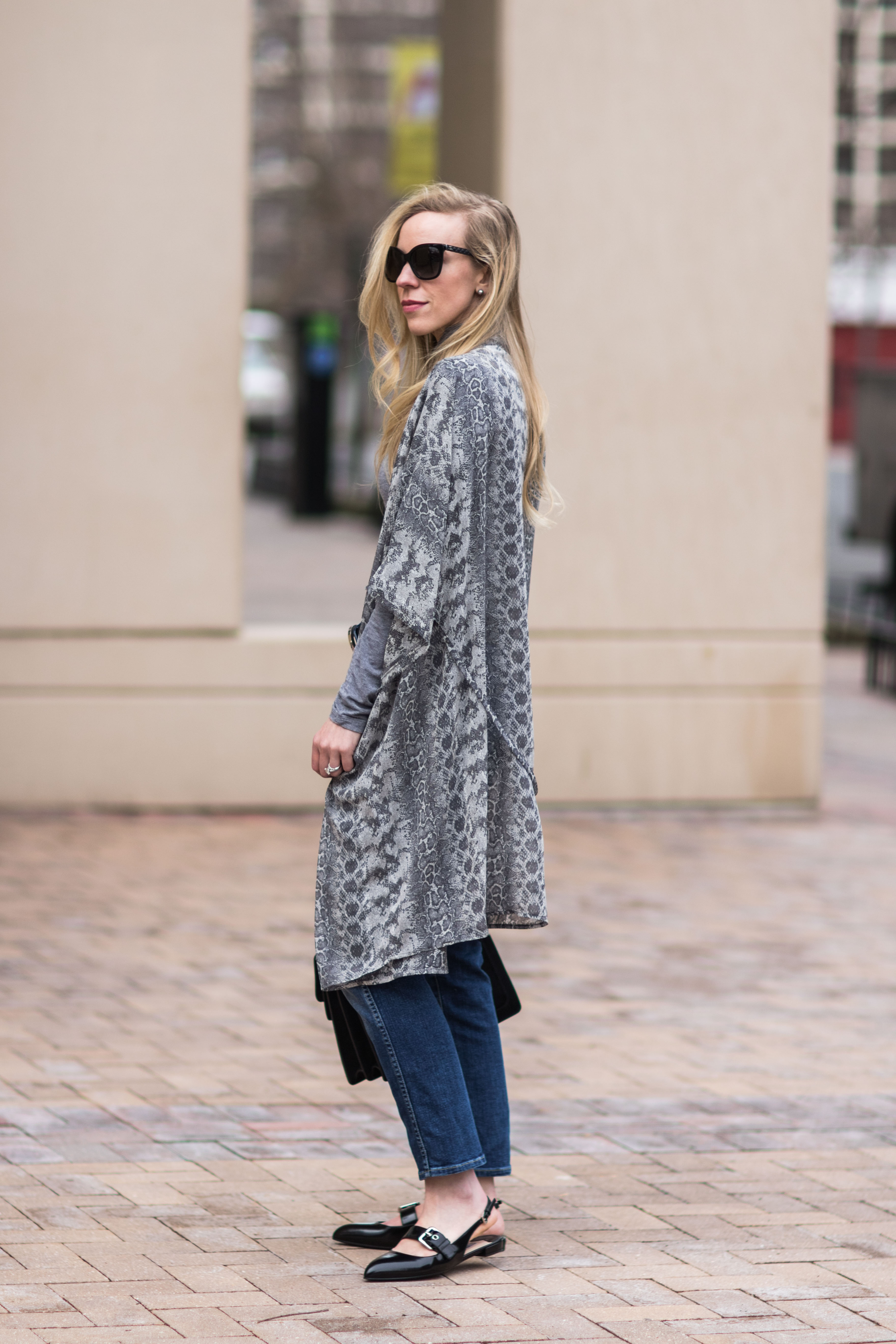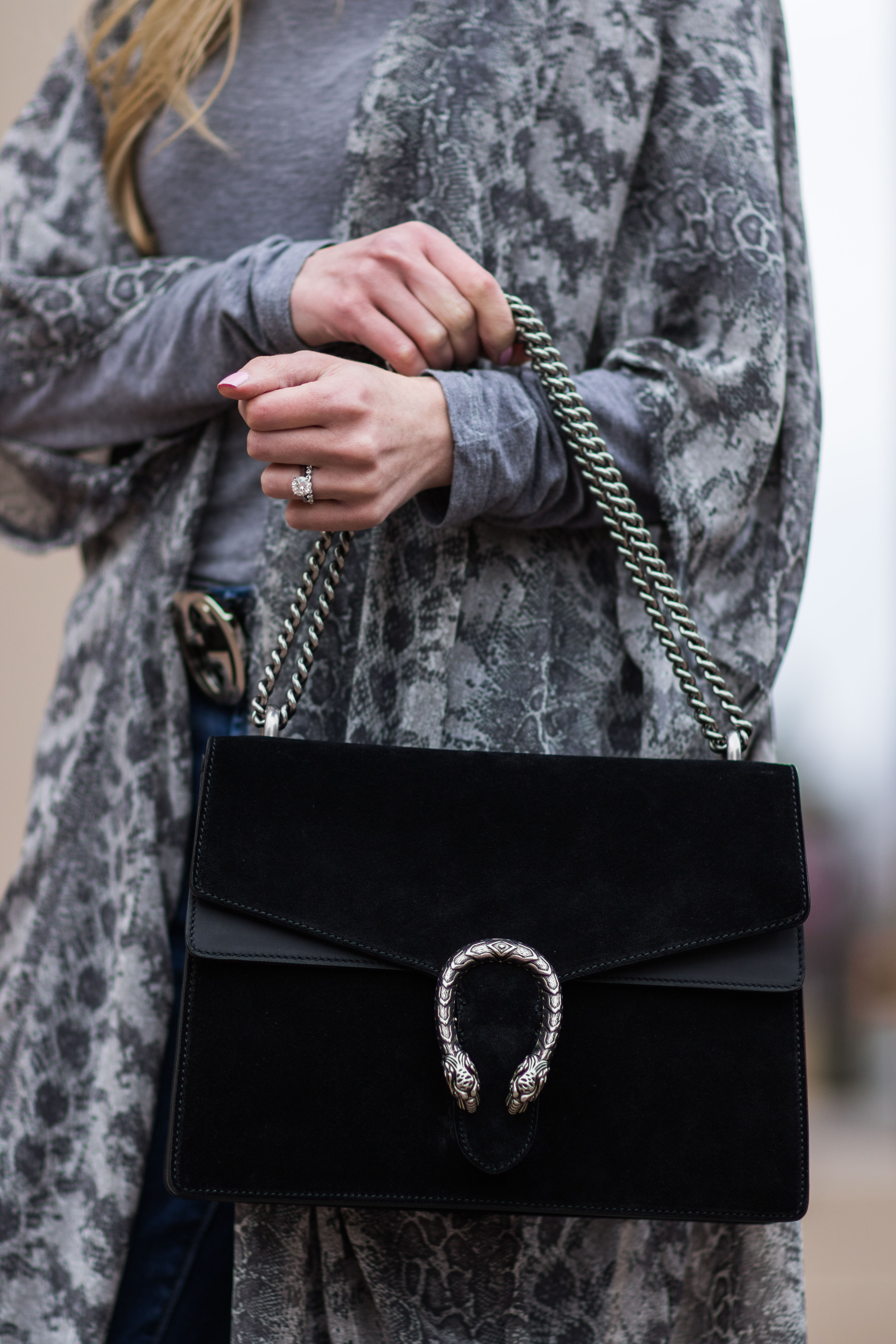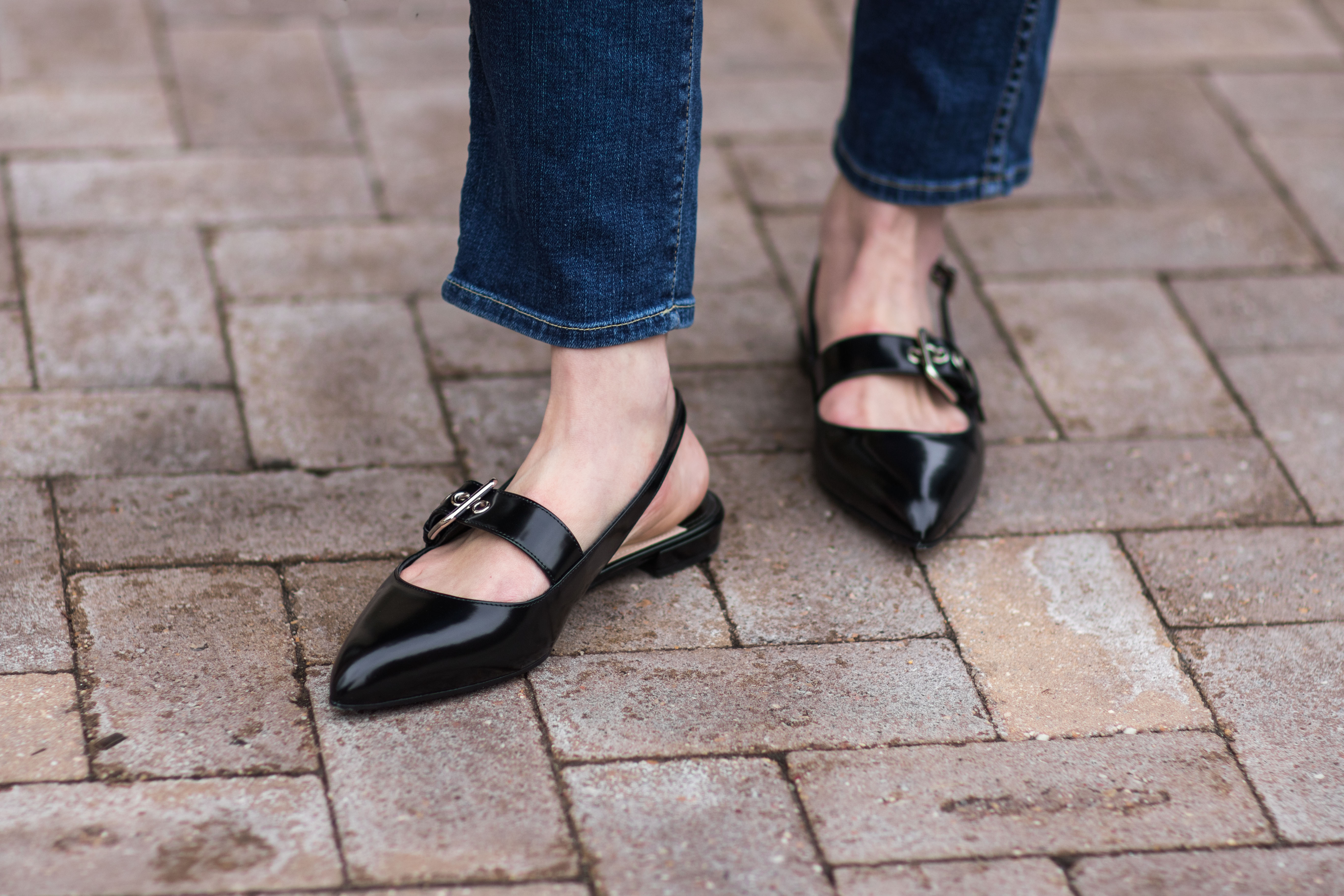 Along with my kimono, I also got to break out my Prada flats for the first time–you may remember them from this post where I talked all about how I got them at a major discount in Italy!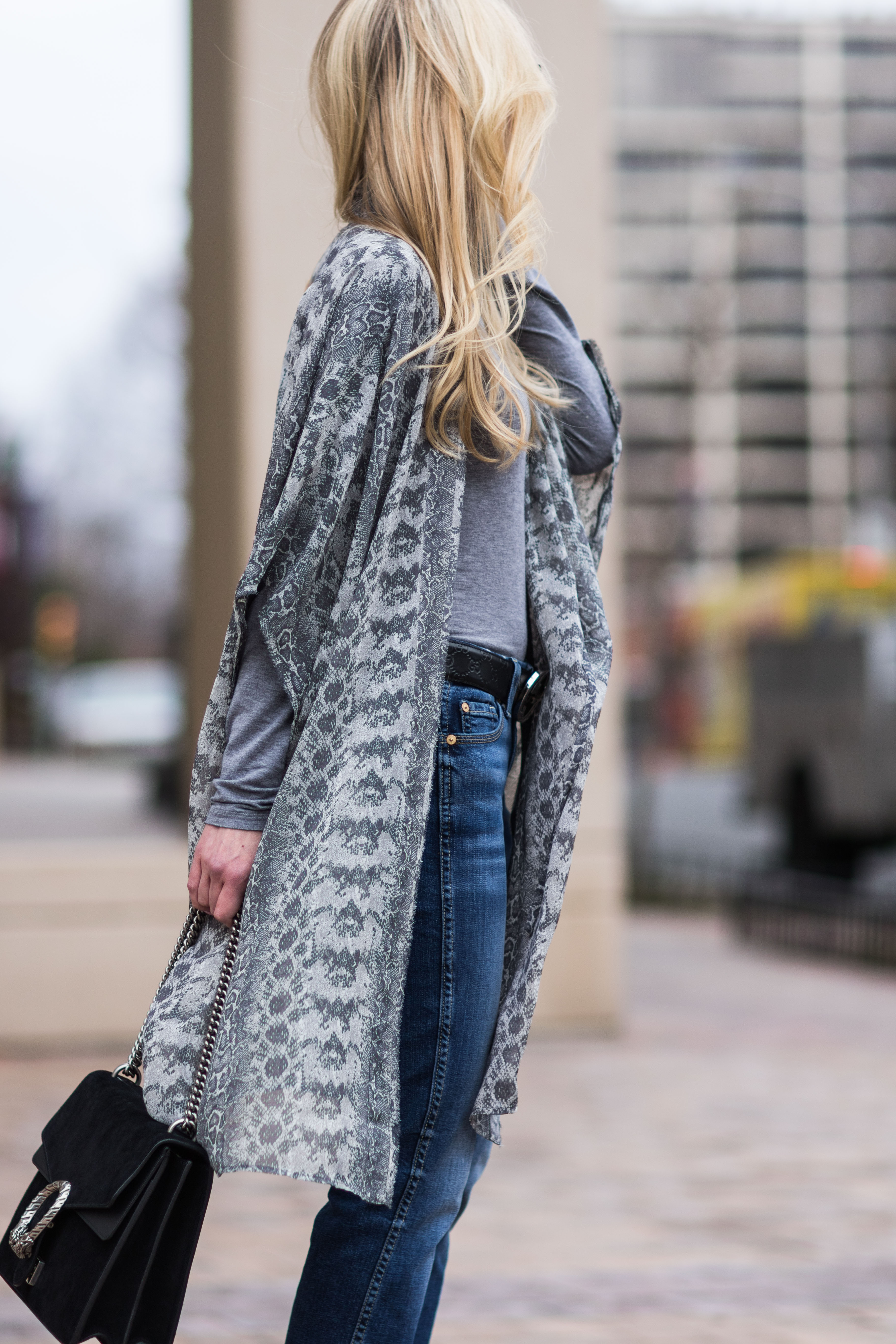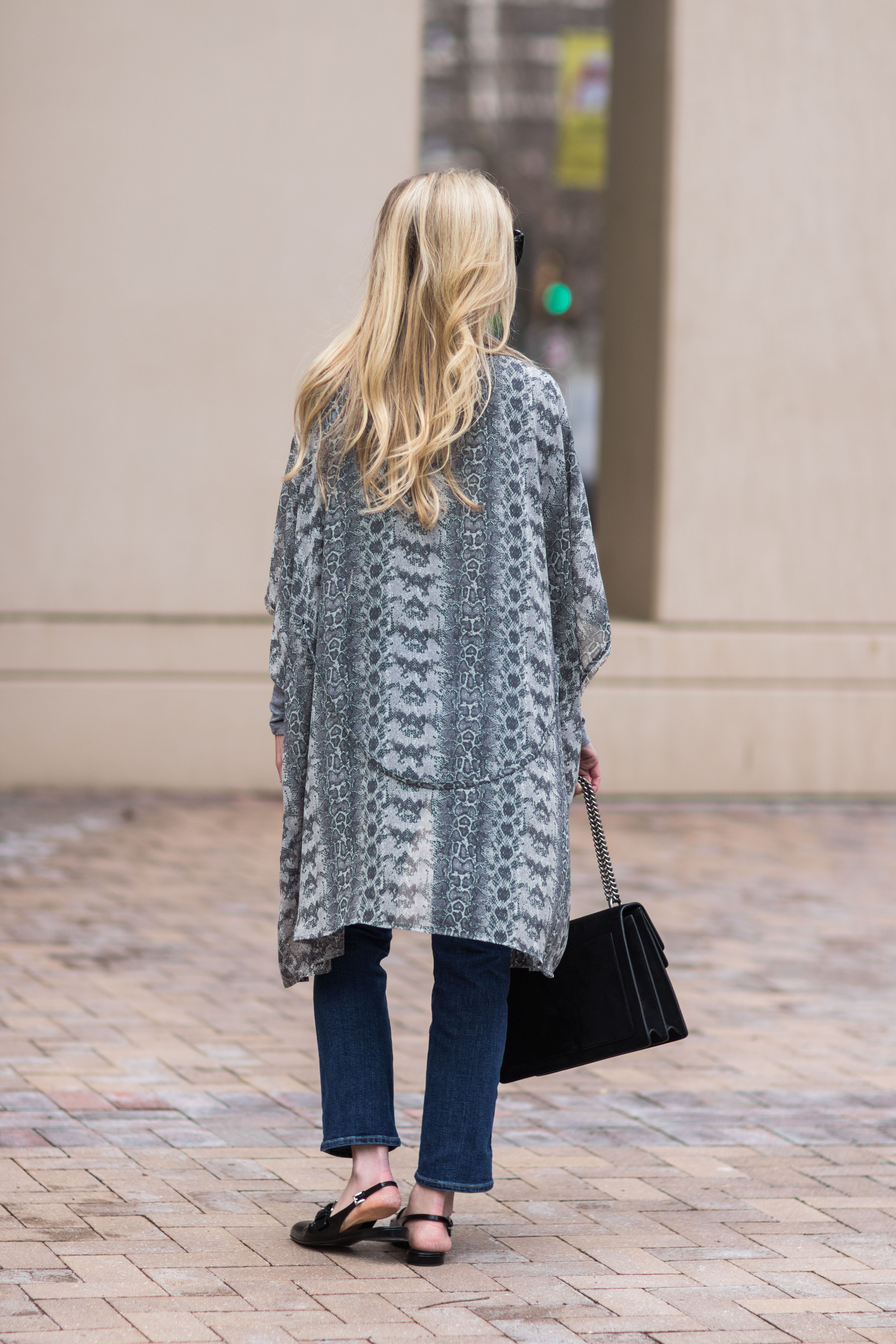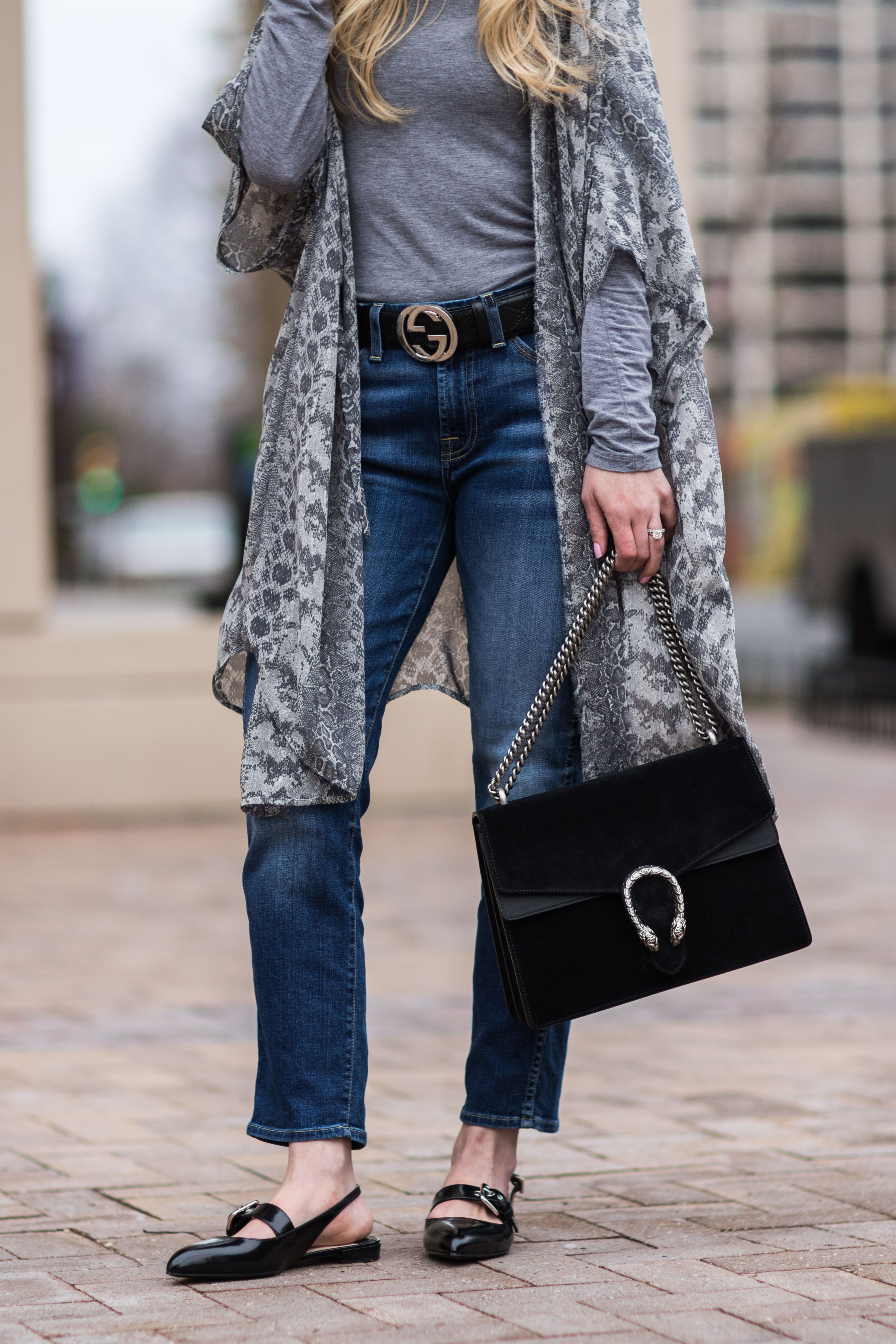 Hope you're all having a great week and thanks so much for reading!
Shop the Post
Linking with Walking in Memphis in High Heels, Living in Color Style, Elegantly Dressed and Stylish, The Pleated Poppy & Color and Grace