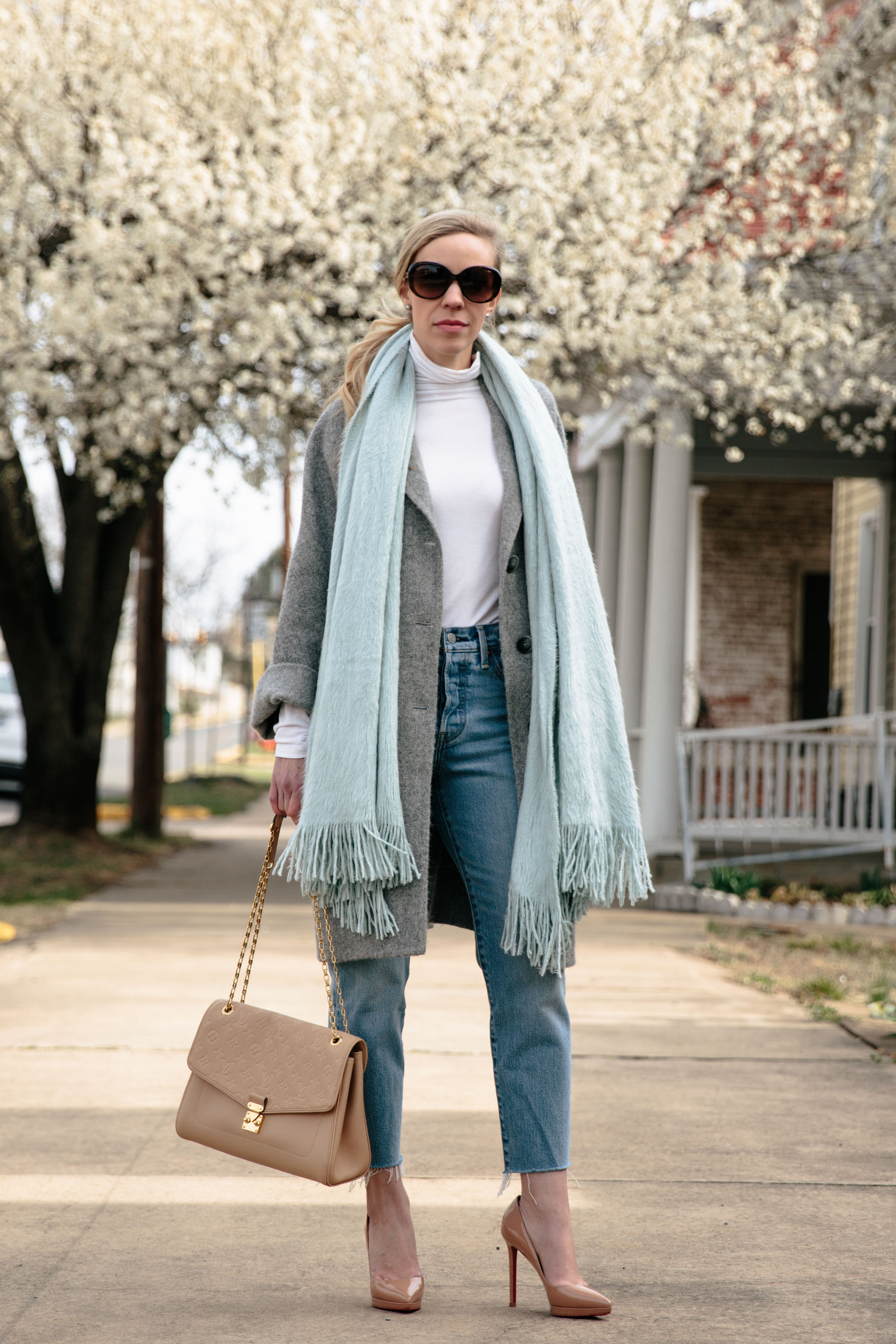 Happy Friday, guys! My mother-in-law is here visiting us in Virginia for a few days, so we've been busy showing her around town. She is absolutely freezing, though: not only is it colder than usual for this time of year, her Floridian blood is definitely not used to it! My husband lived in Miami for two years before we met and he swears that your blood thins out after you've lived in a warm climate for awhile. I think it's true because it even seems colder to me after living in Rome where the winters are pretty mild.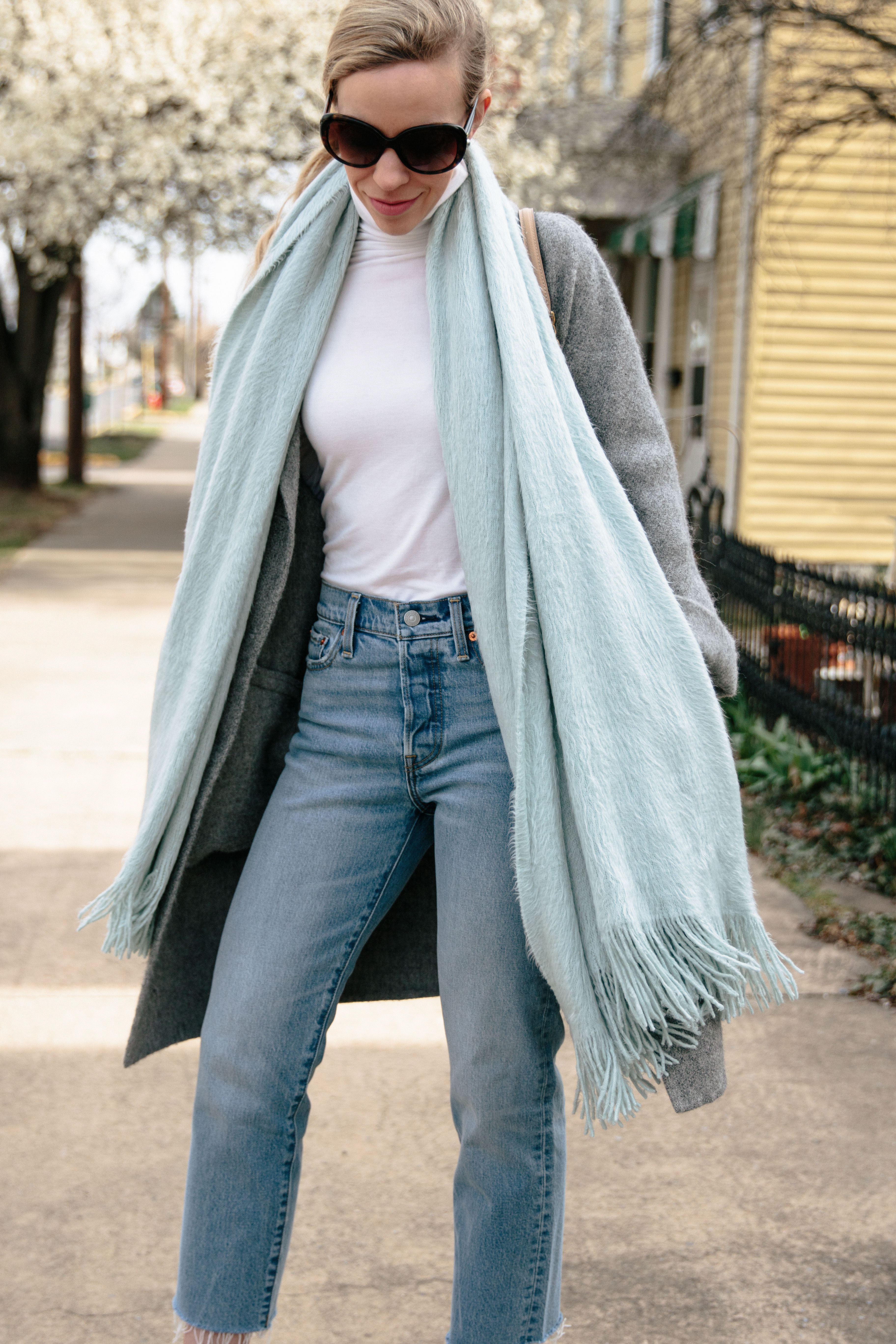 Since we still haven't quite made it out of this crazy cold snap, I've had to get creative lately with my outfits. The great thing about sharing winter items with you guys, though, is that most of them are on major sale now. The blue version of my scarf is now $7.99, my turtleneck is 40% off (such a great basic), and I found a beautiful similar option for this oversized gray coat on sale for 50% off! My straight leg jeans are new and I picked them up during ShopBop's sale a few weeks ago. If you've been looking for an updated version of the 'mom jean', this pair is fantastic: its high rise is really flattering and the light wash is great for spring (just make sure to size up). I actually haven't worn Levi's jeans since I was a kid, but I love how they are making a chic comeback in the fashion world.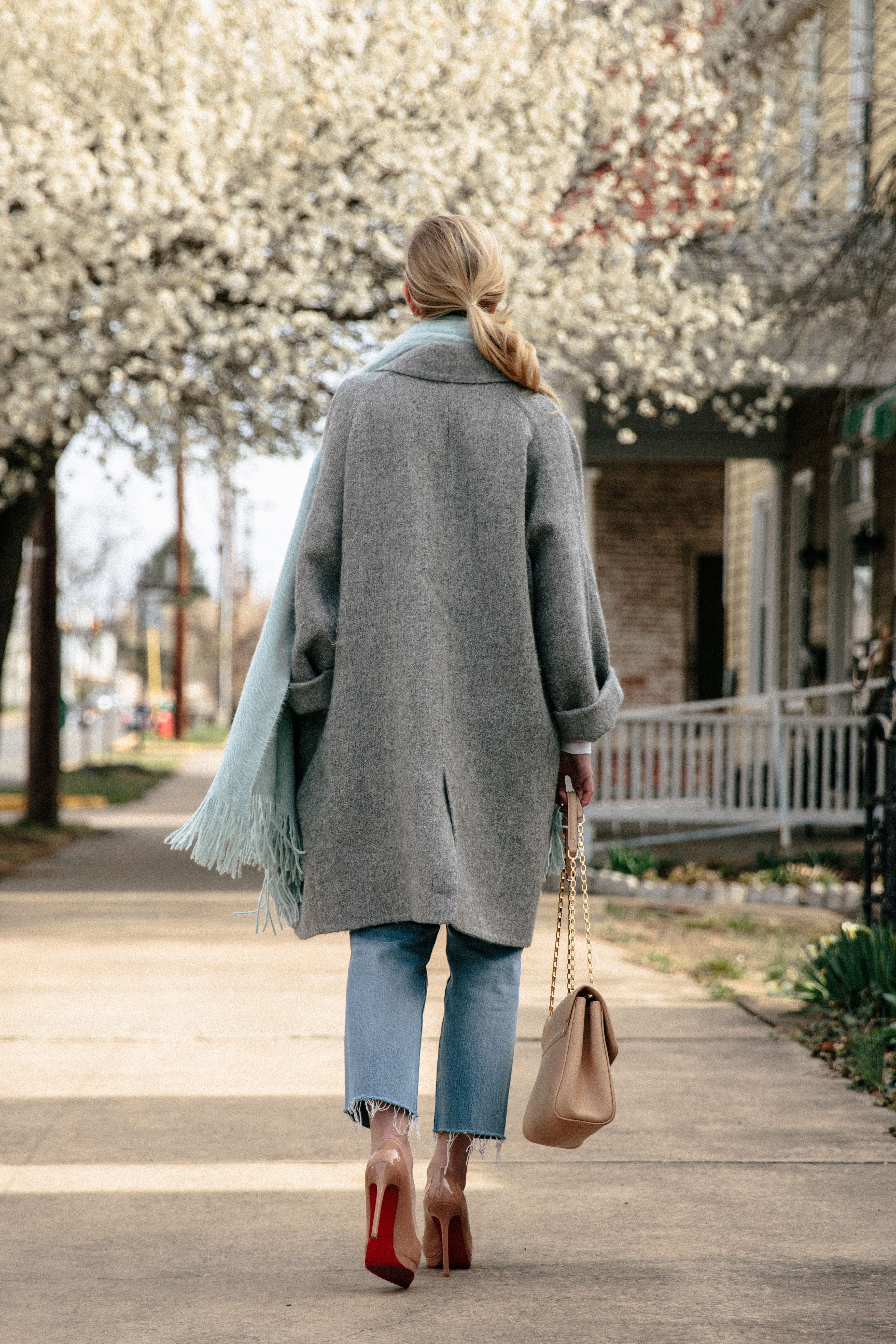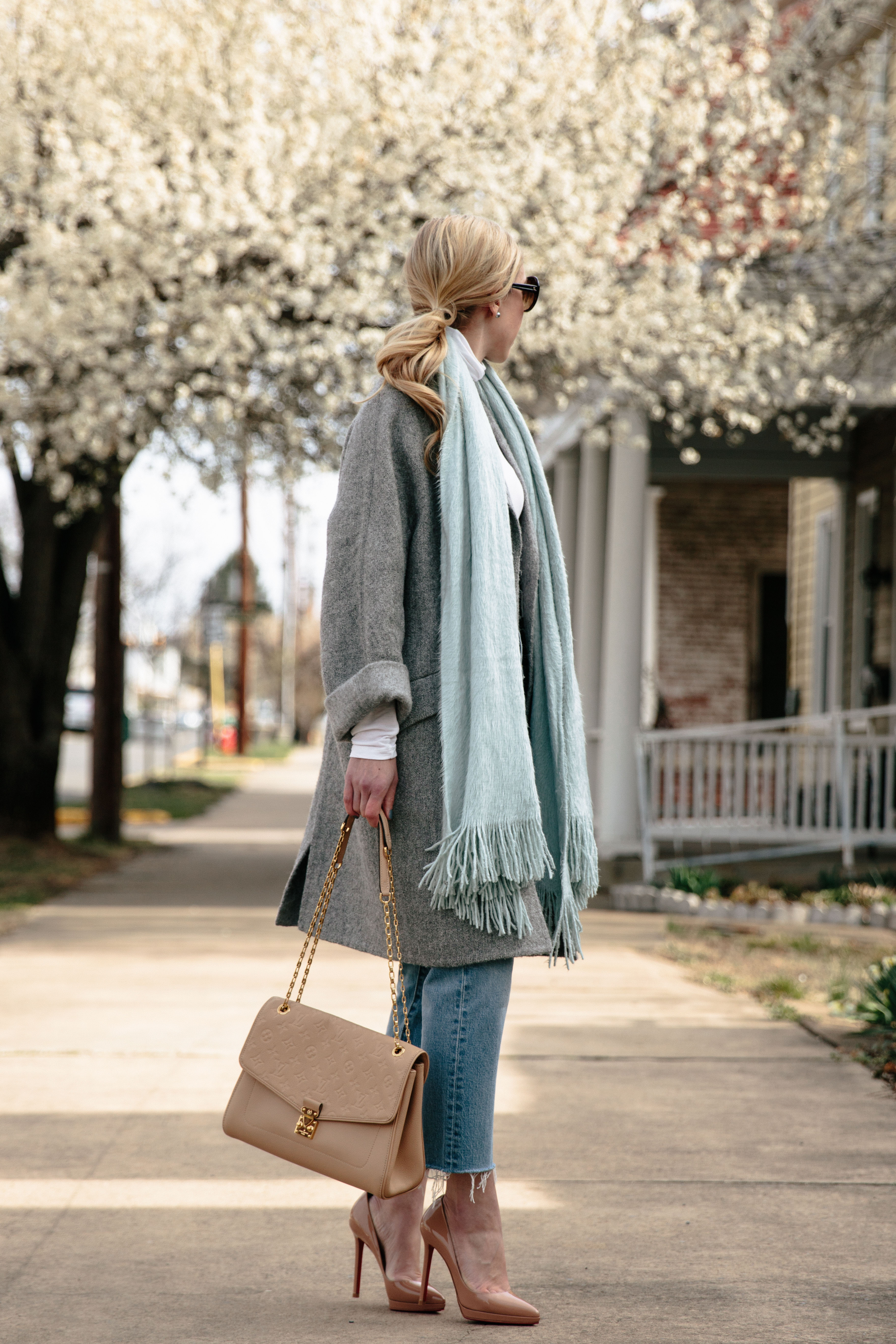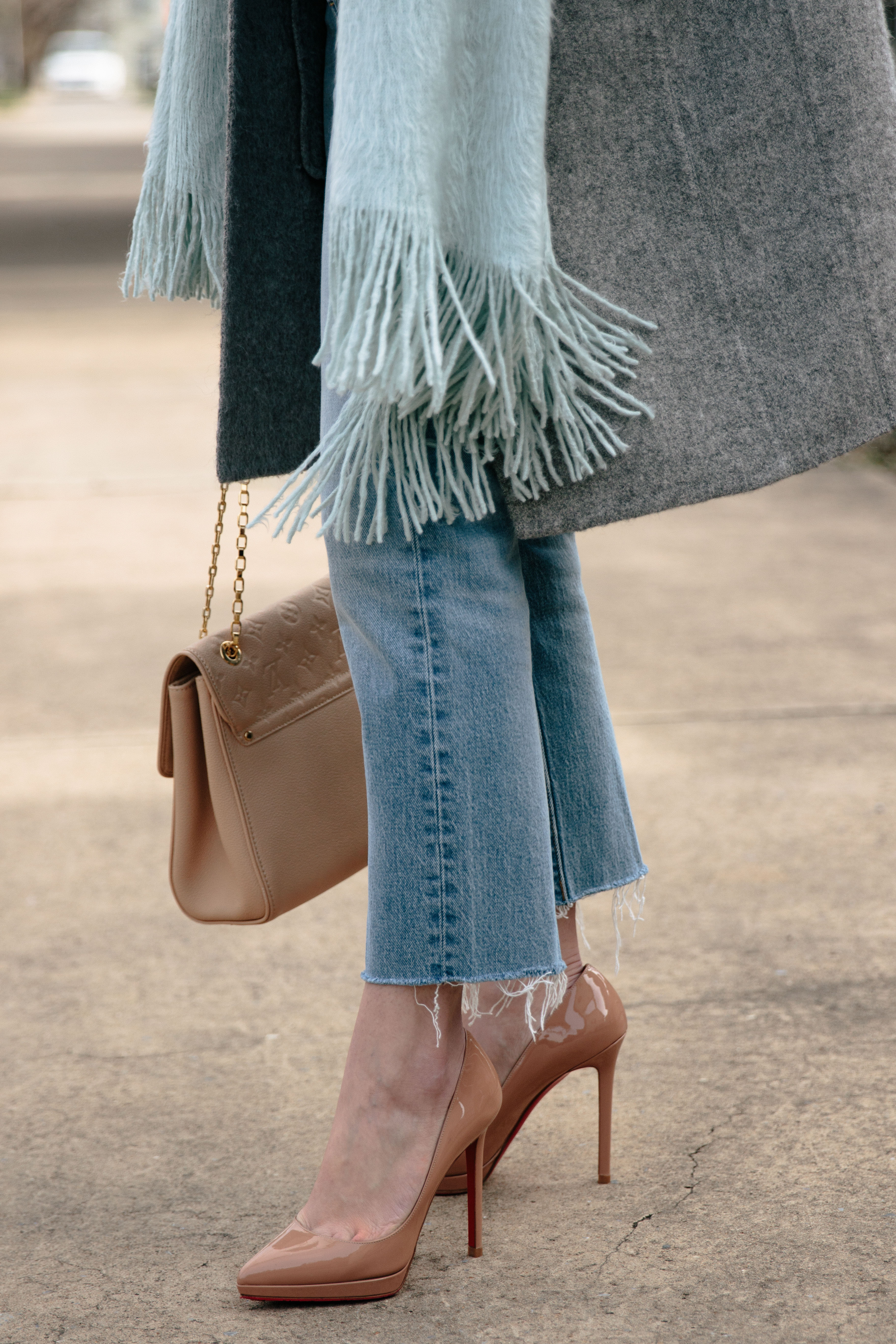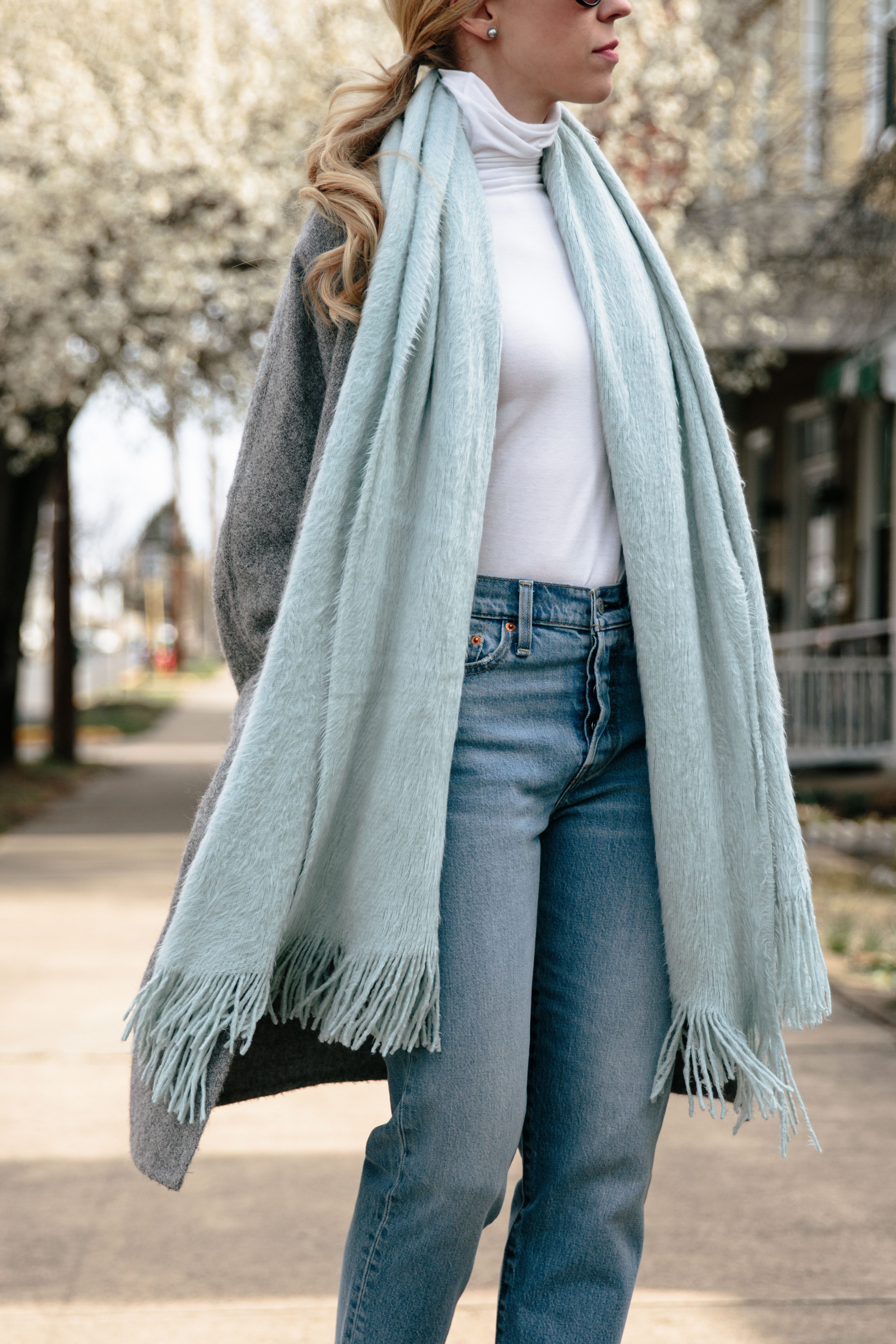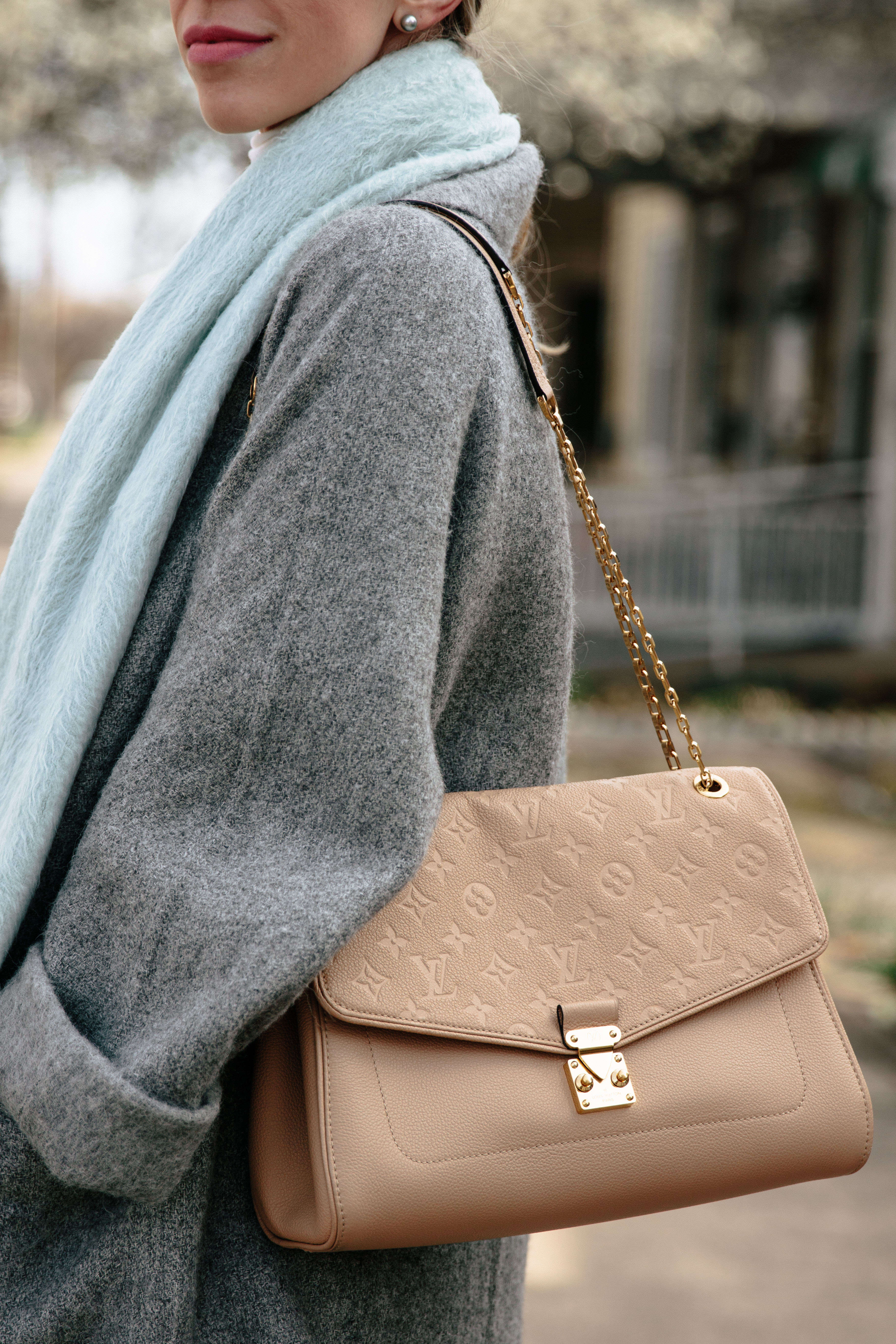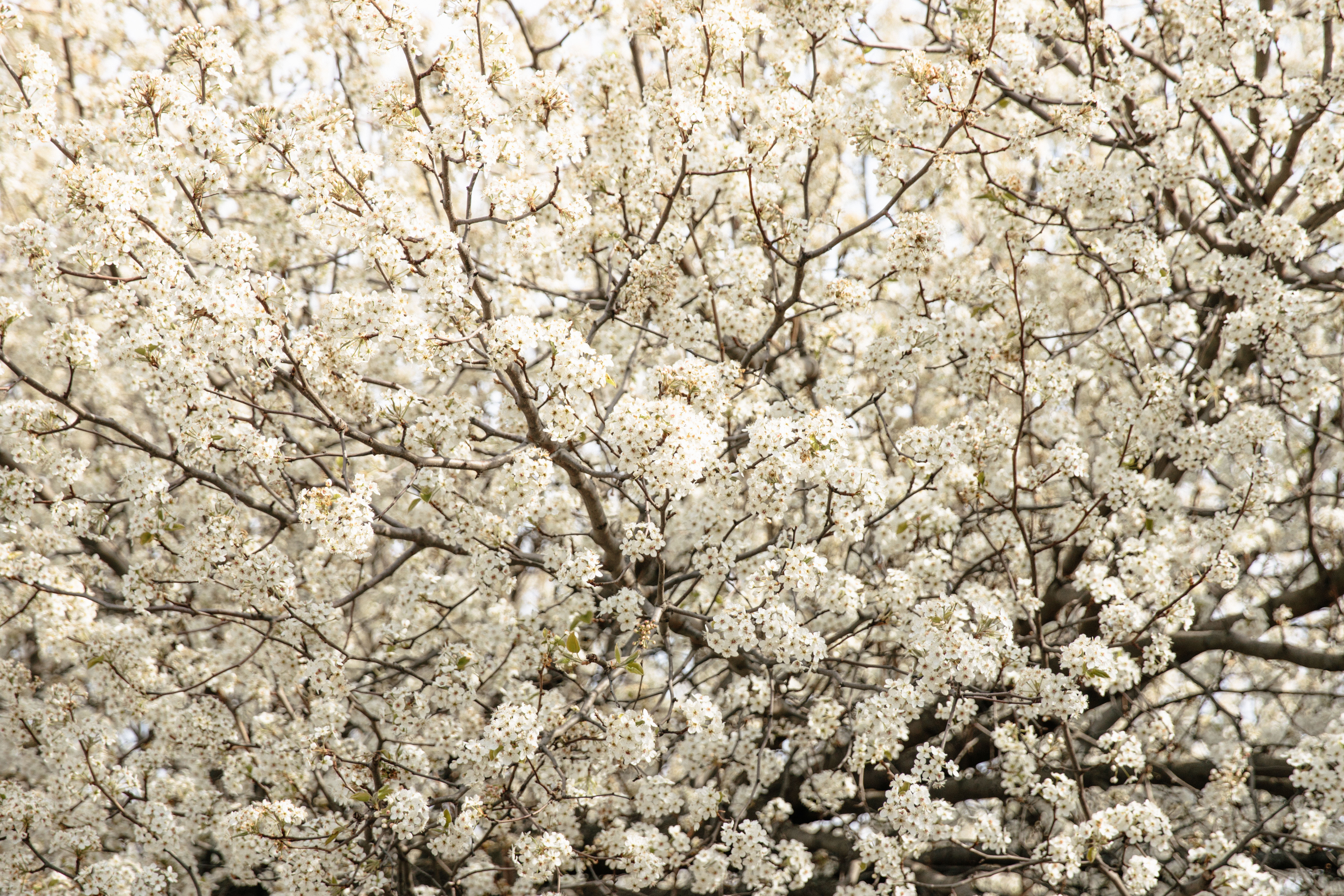 How gorgeous are these pear blossoms? Sadly, they all closed up after the snowstorm so I'm glad we got a few photos beforehand. Have a wonderful weekend and thanks so much reading!
Shop the Post
Linking with Living in Color, Stylin' in St. Louis, Happiness at Mid Life, Doused in Pink, Posh Classy Mom & Rachel the Hat