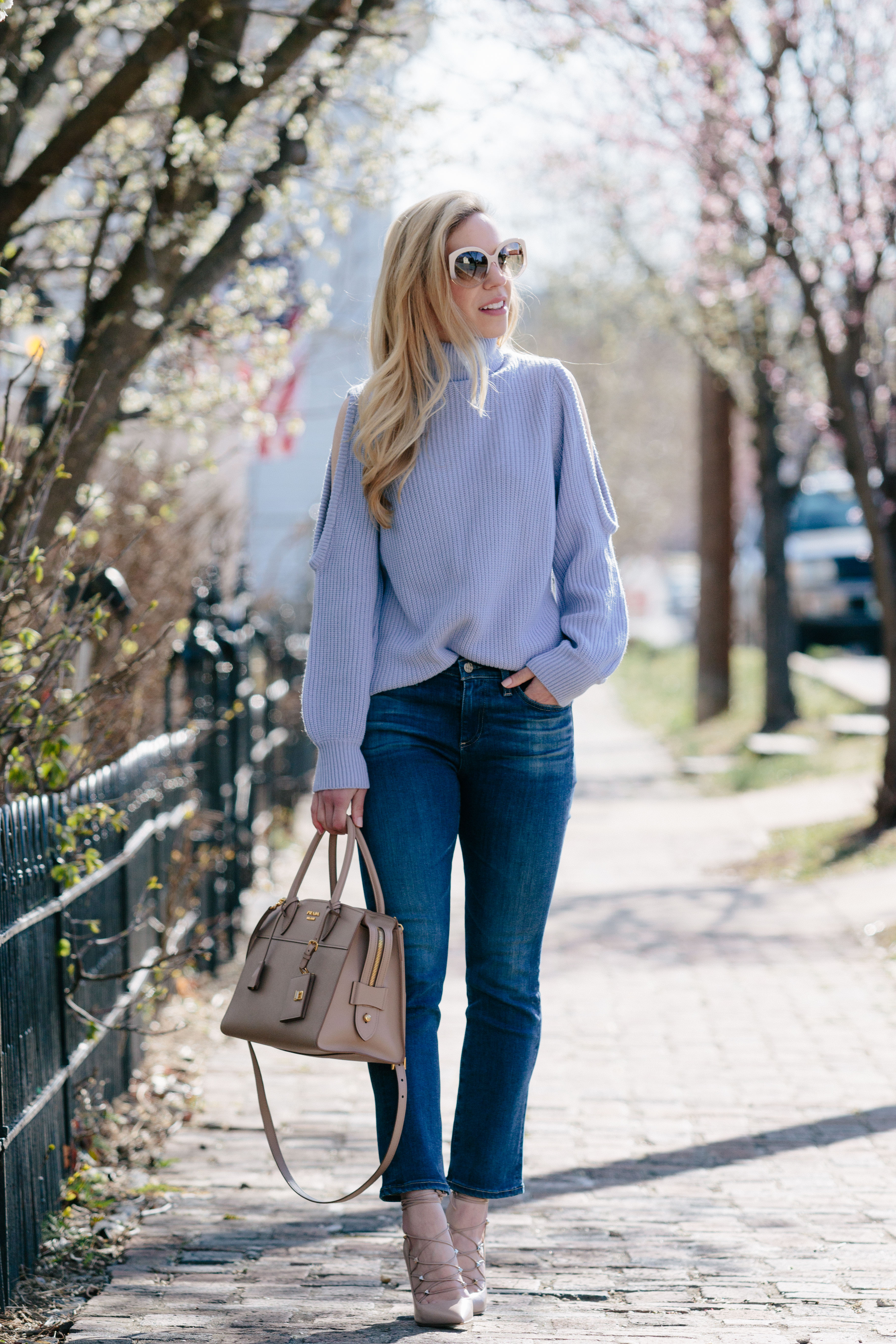 Happy Monday and I hope all of you had a great weekend! My husband and I did some serious adult-ing by spending ours running errands, antique shopping and hiking around our property. Even though soon we'll be in Jordan for two years, we're already in full planning mode for our future home. Whenever we come back here my shopping priorities seem to shift and I can't stay away from home decor—Home Goods or any other type of store like that are danger zones for me. I really love going to secondhand and antique shops, too; yesterday, we found a bunch of random, unique pieces for our house at a local emporium. My poor parents have to store all of the stuff we accumulate in their basement until we move back home and we've taken up so much space down there in the last few years (thanks Mom and Dad!)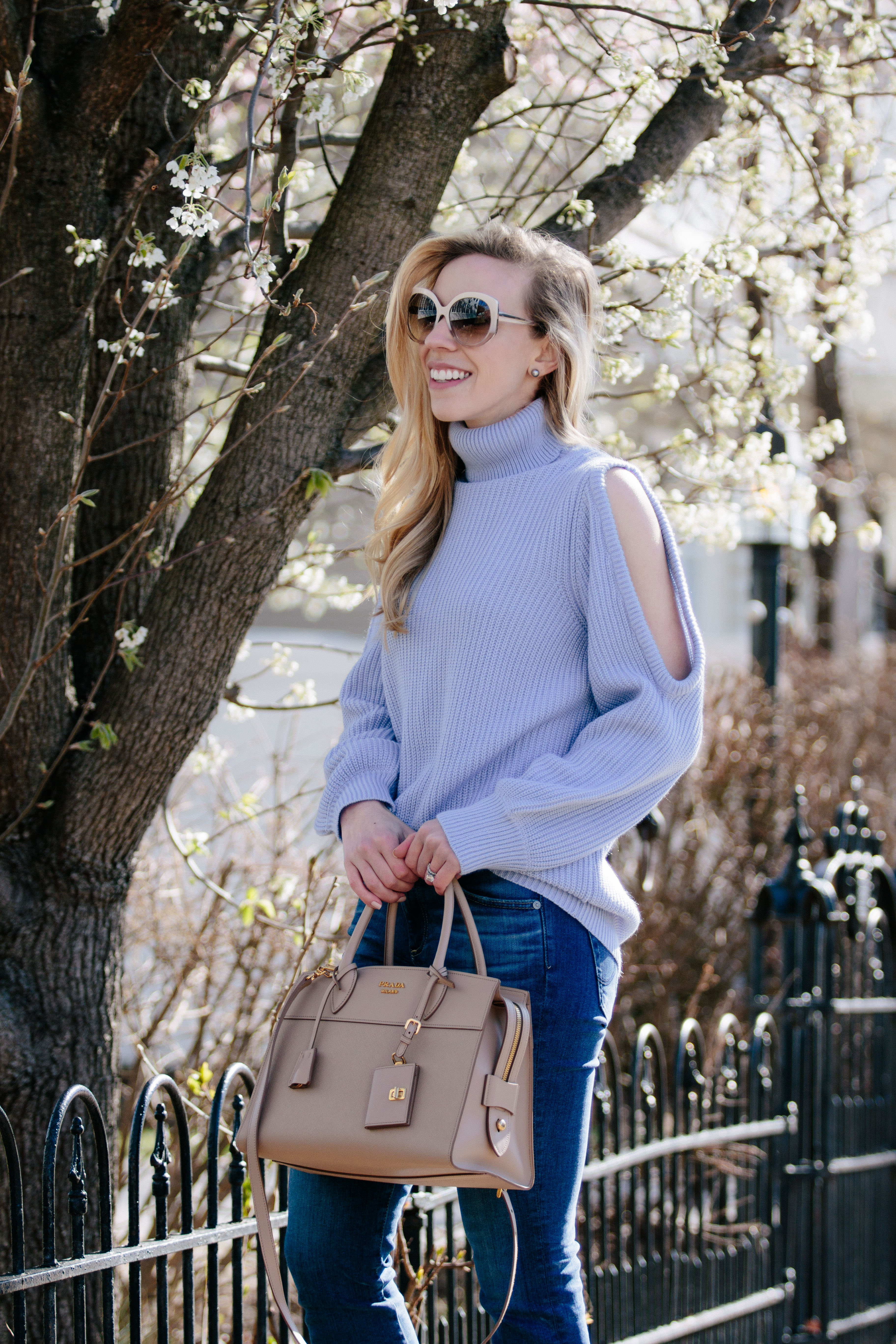 Shifting gears from home to fashion, I also got to take this pretty cold shoulder sweater for a spin over the weekend. I think cutouts give it a cute touch, but the cold shoulder trend is another one my husband just shakes his head over! I've said it before, but light blue is one of my favorite spring colors to wear and this periwinkle shade would be flattering on anyone. Unfortunately, I think this sweater may be about to sell out if it hasn't already, so I also linked a few similar options below.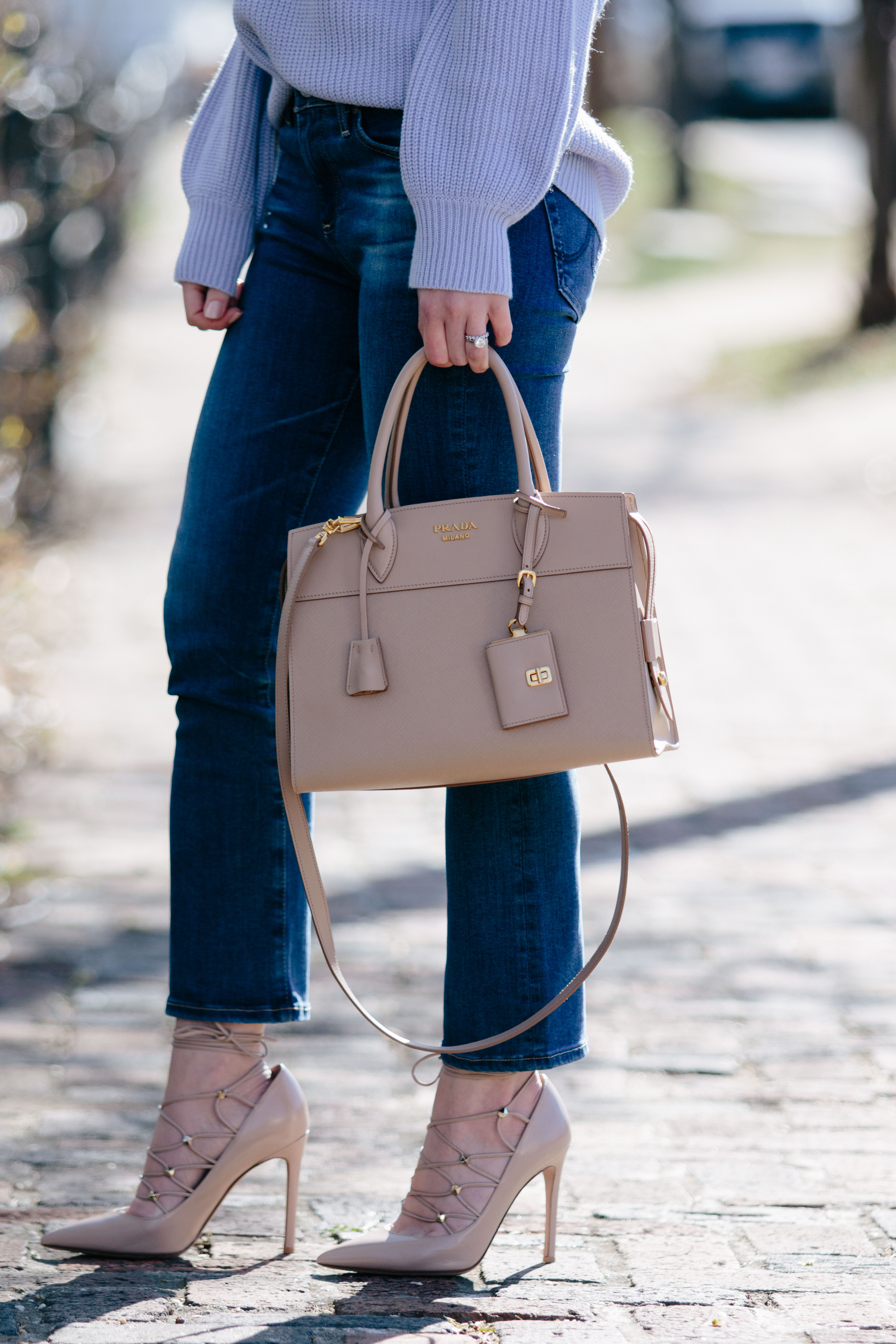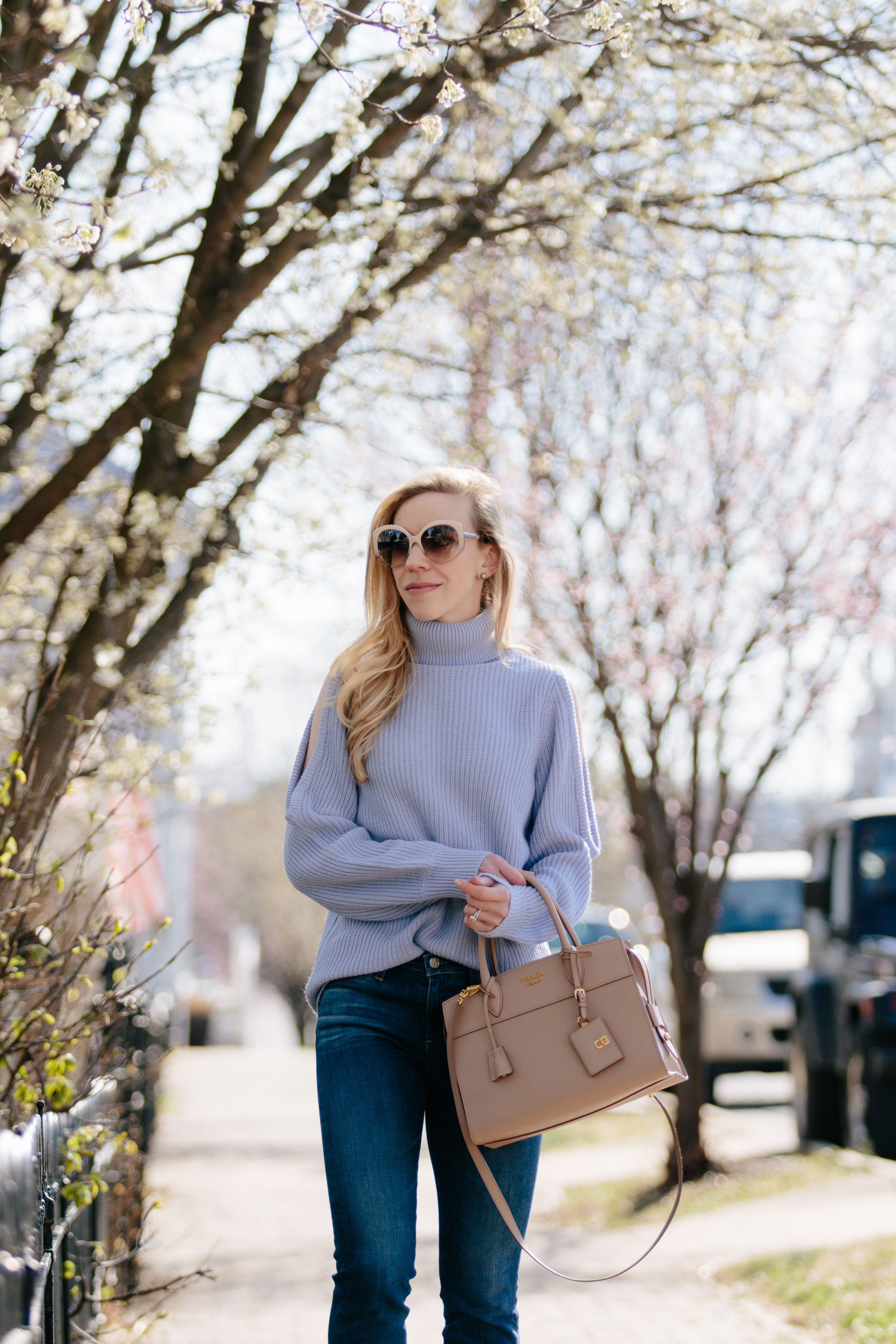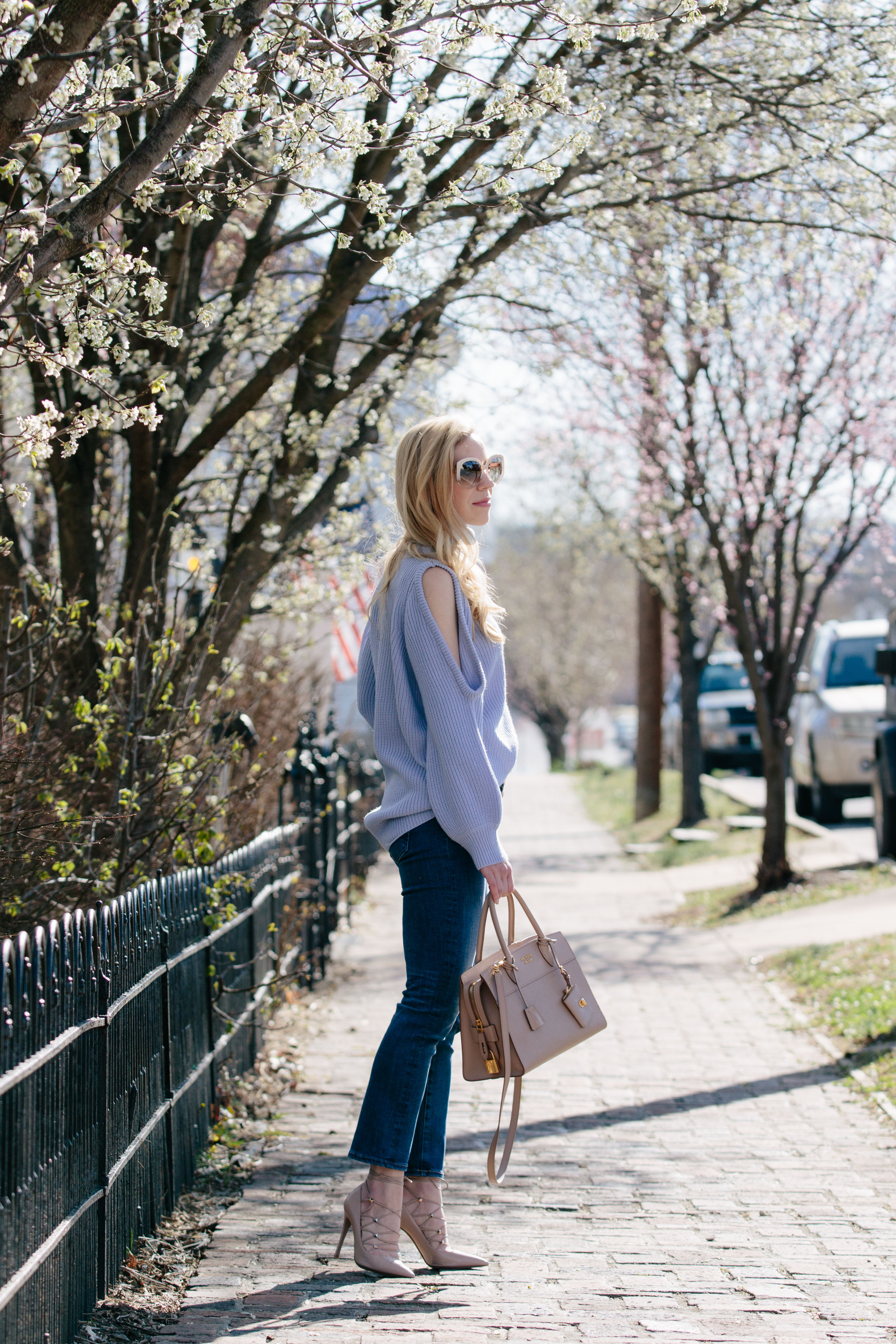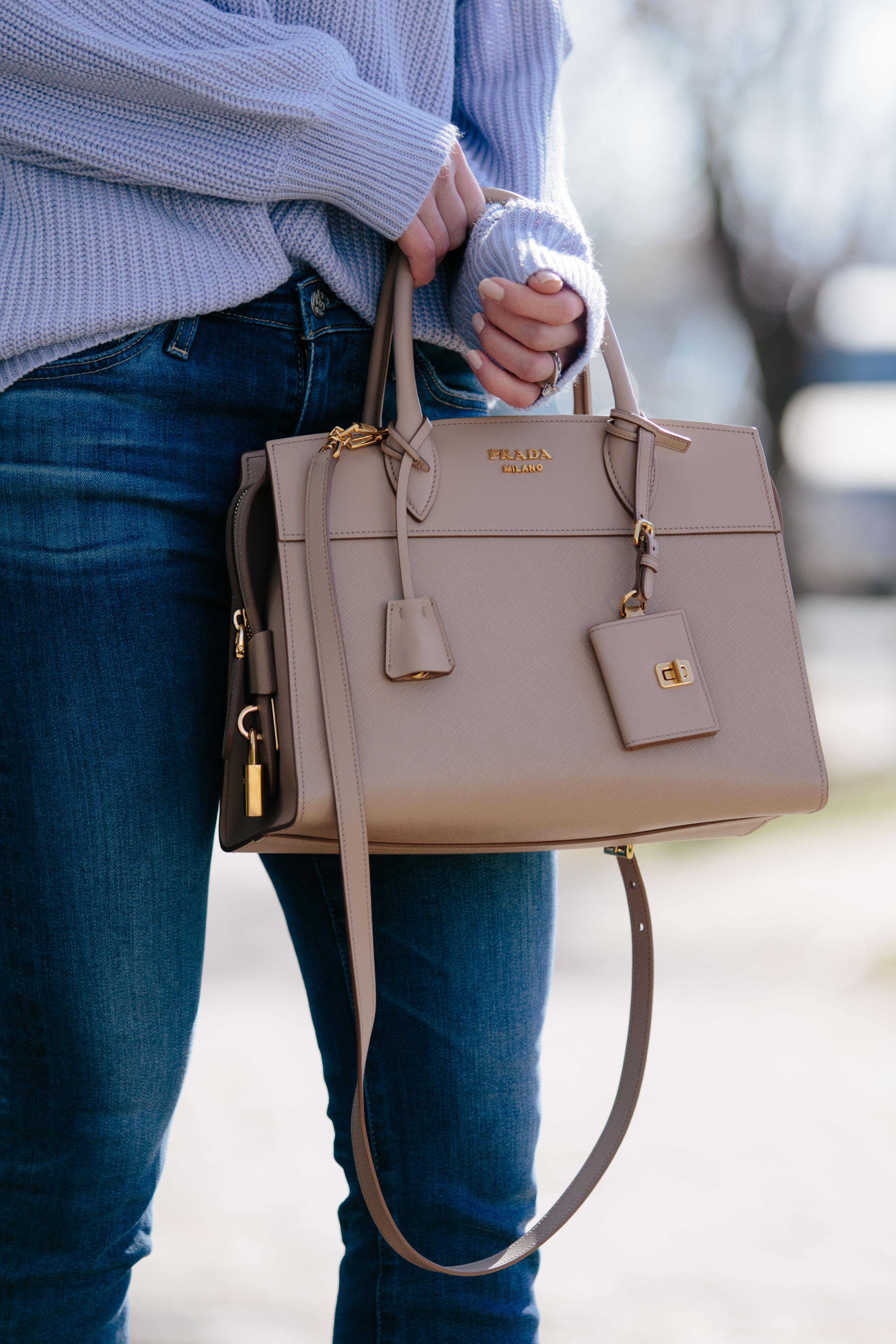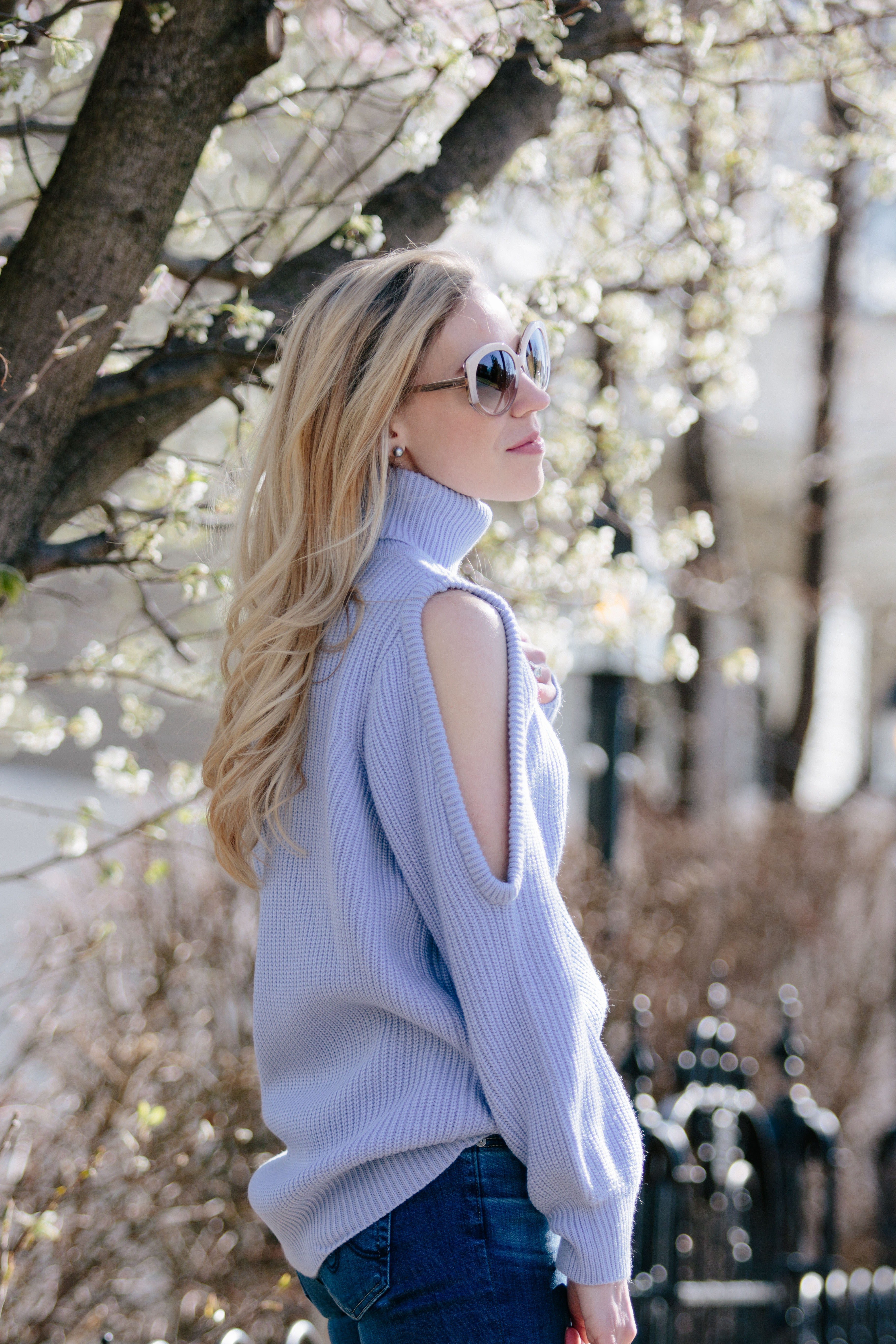 How many of you are expecting to be snowed in tomorrow? They're calling for up to a foot of snow here—it figures that the biggest storm of the year doesn't happen until mid-March! Thanks for reading and I'll be back with a new post on Wednesday!
Shop the Post
Linking with More Pieces of Me, Sincerely Jenna Marie, Pink Sole & Still Being Molly