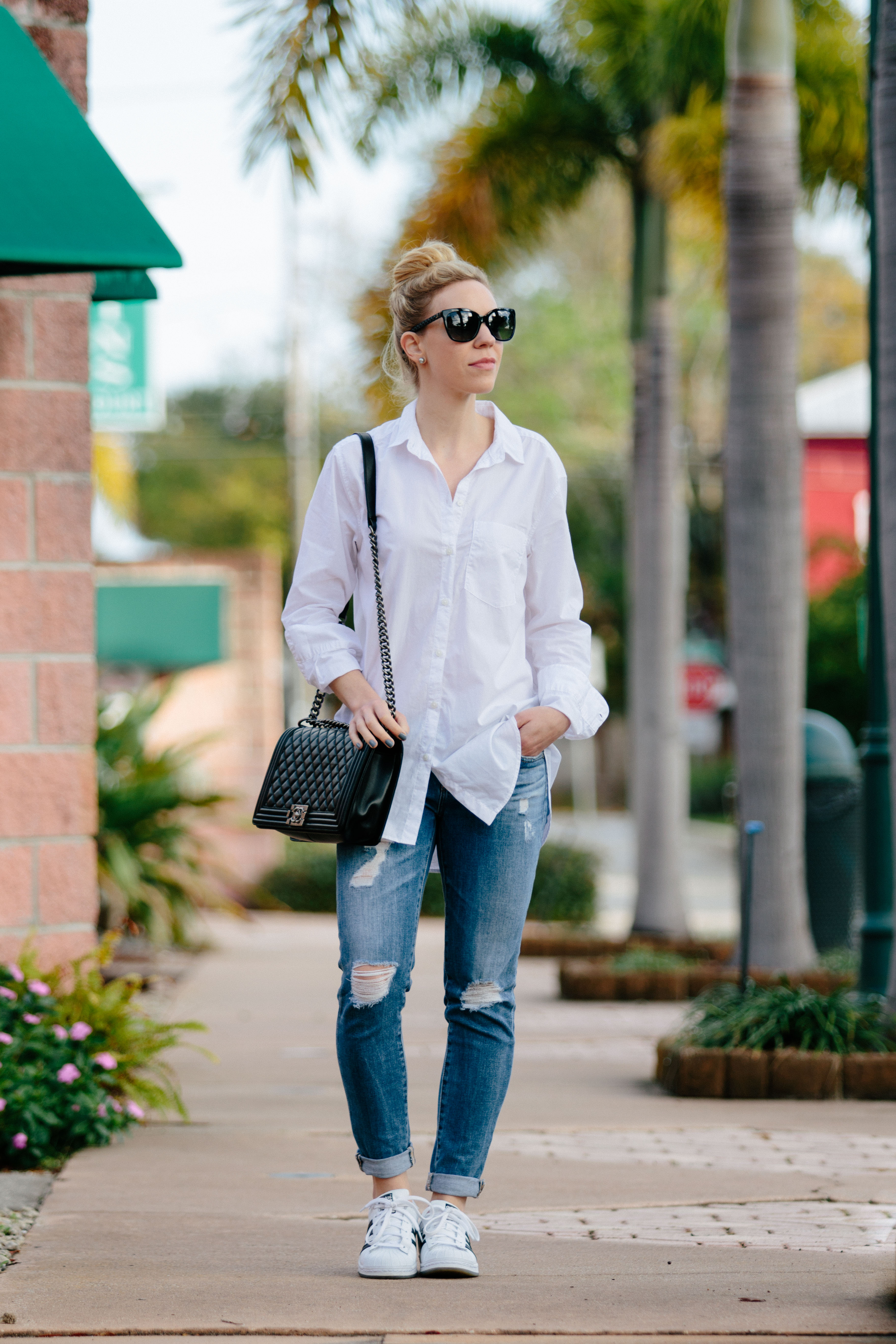 TGIF! Who's ready for the weekend? I know I am, but not the freezing cold weather we're supposed to have—it was literally 70 degrees yesterday and now it's raining with a chance of snow! I am beyond ready for spring at this point, so winter temperatures can hurry up and move on already. It reminds me of what Italians call this month: 'Marzo pazzerello', which means Crazy March. I guess this time of year is known worldwide for its mood swings in weather!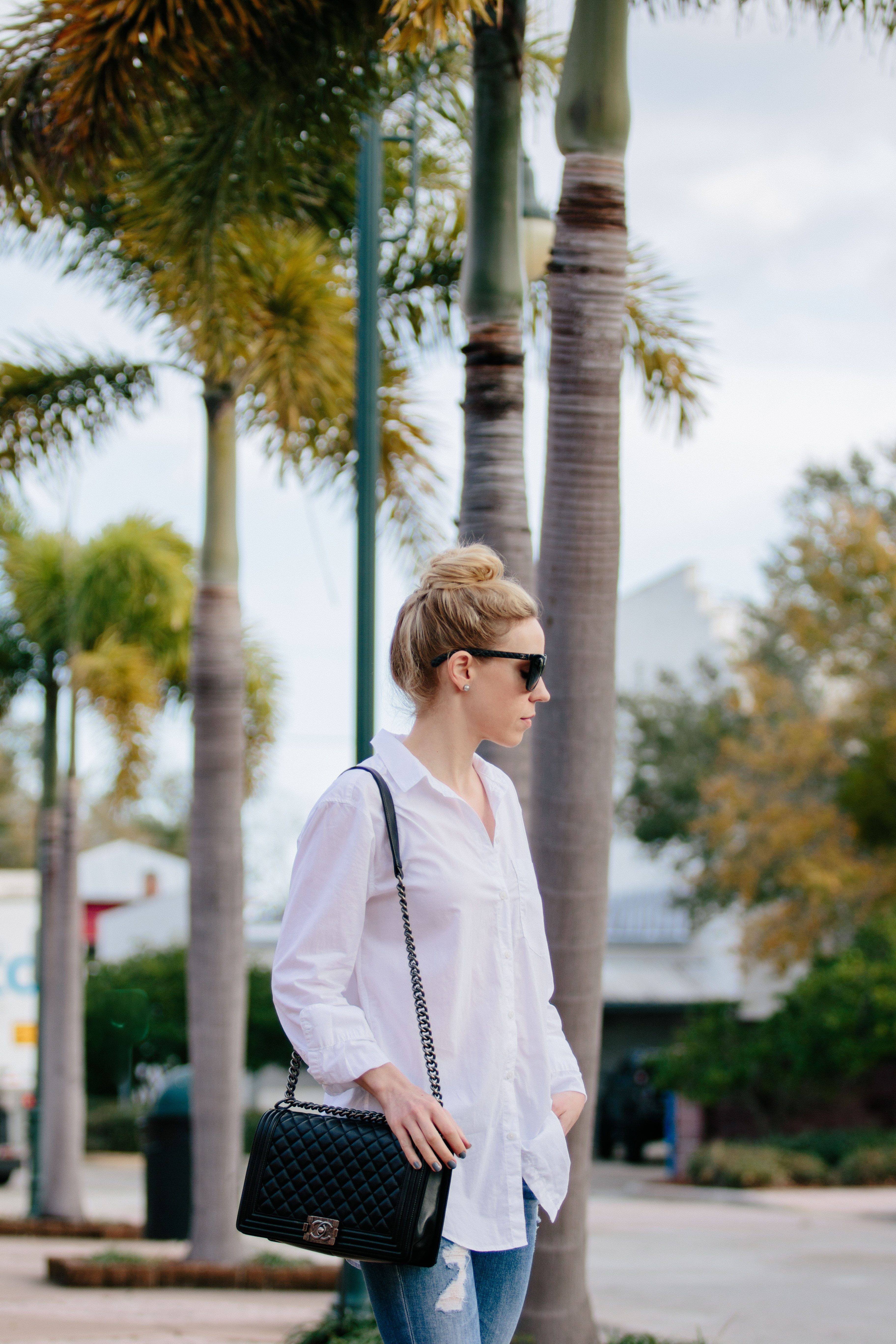 Sometimes there's nothing better than a crisp white shirt and this one from H&M is such a good deal at less than $20! It also comes in a pretty light pink and blue/white striped style, so I'm thinking about picking up another one since it's such a good basic. I paired it with my favorite ripped denim and comfy Adidas sneakers for a casual look. It's definitely too cold to recreate this outfit anytime soon, but I enjoyed wearing it when we were in Florida.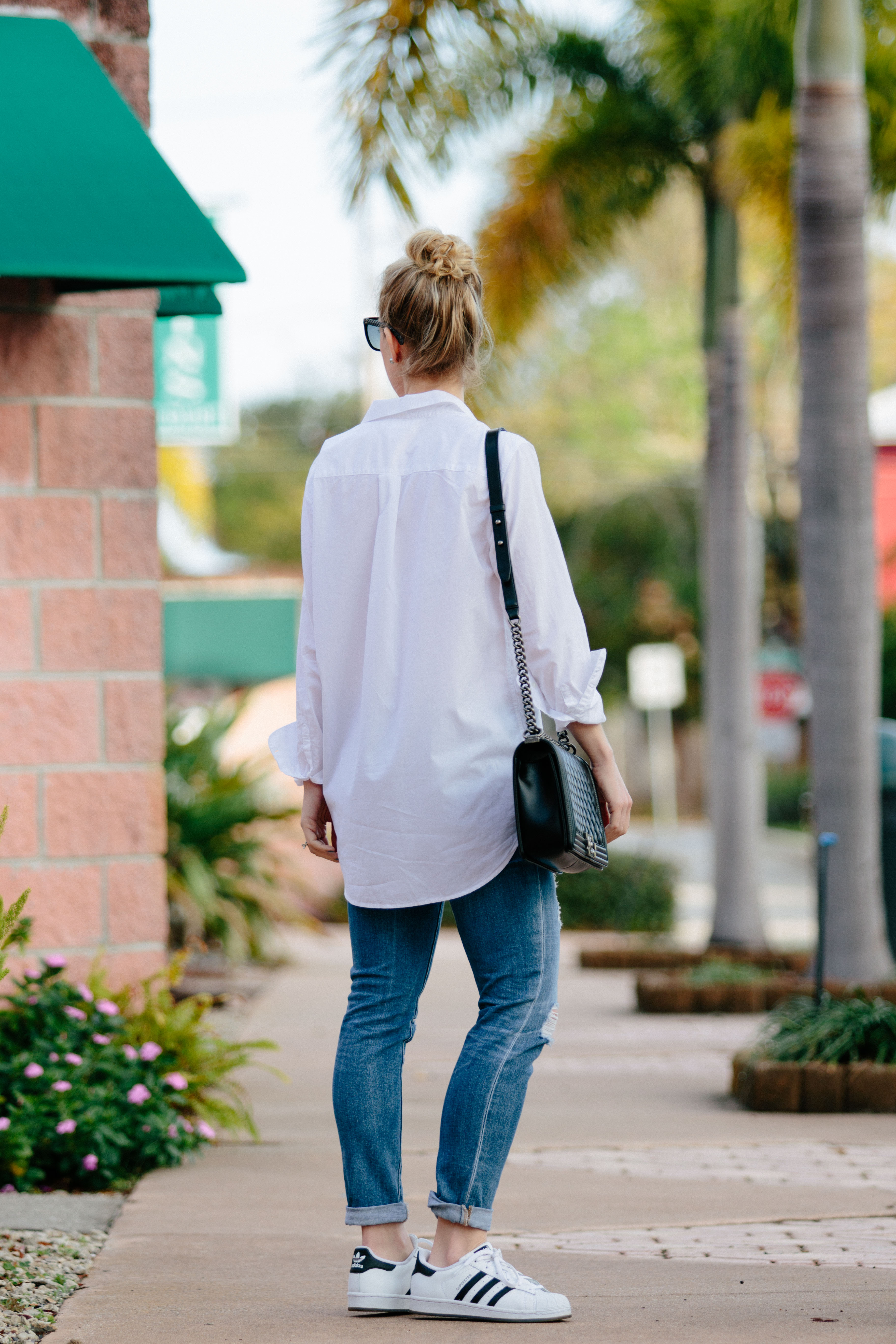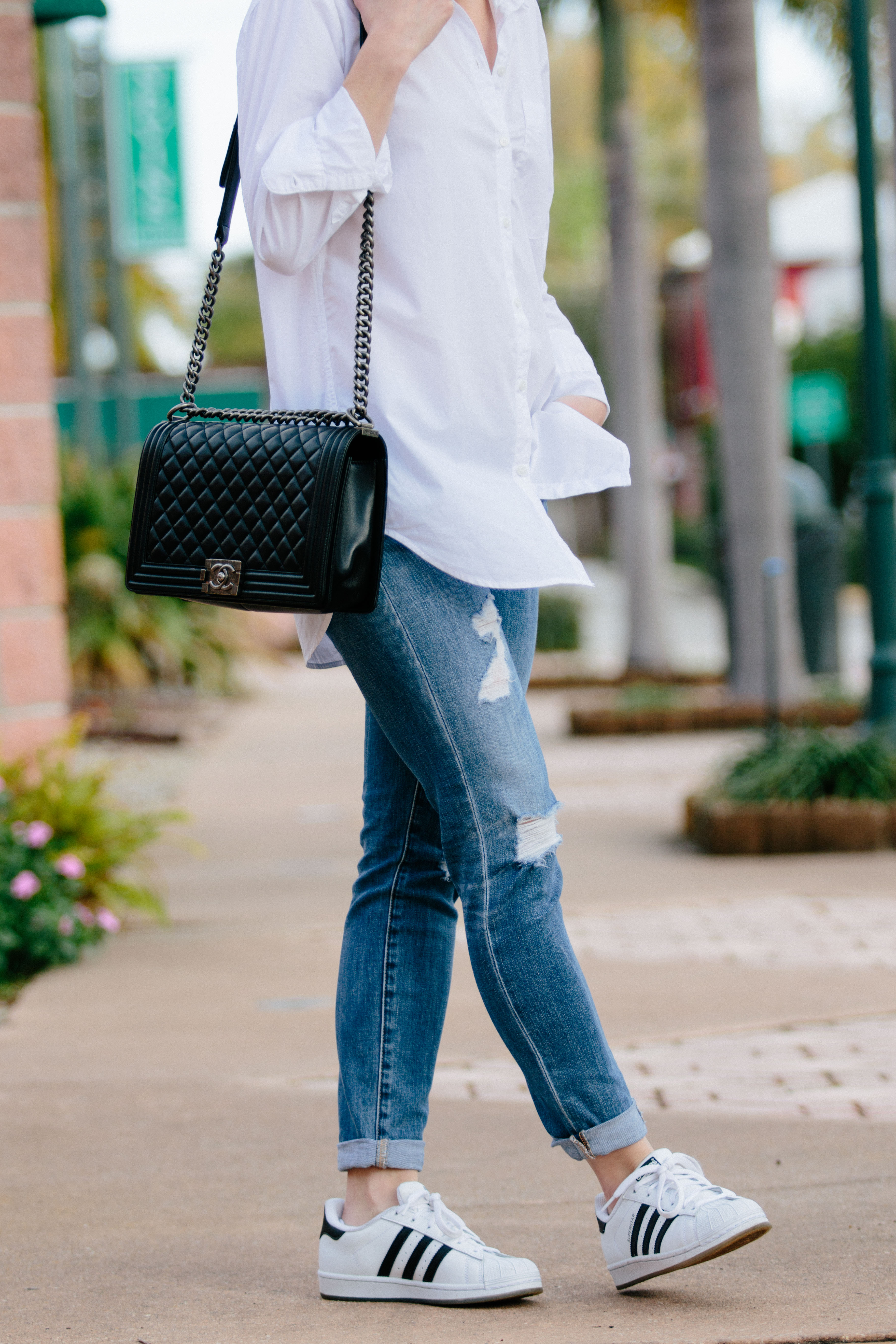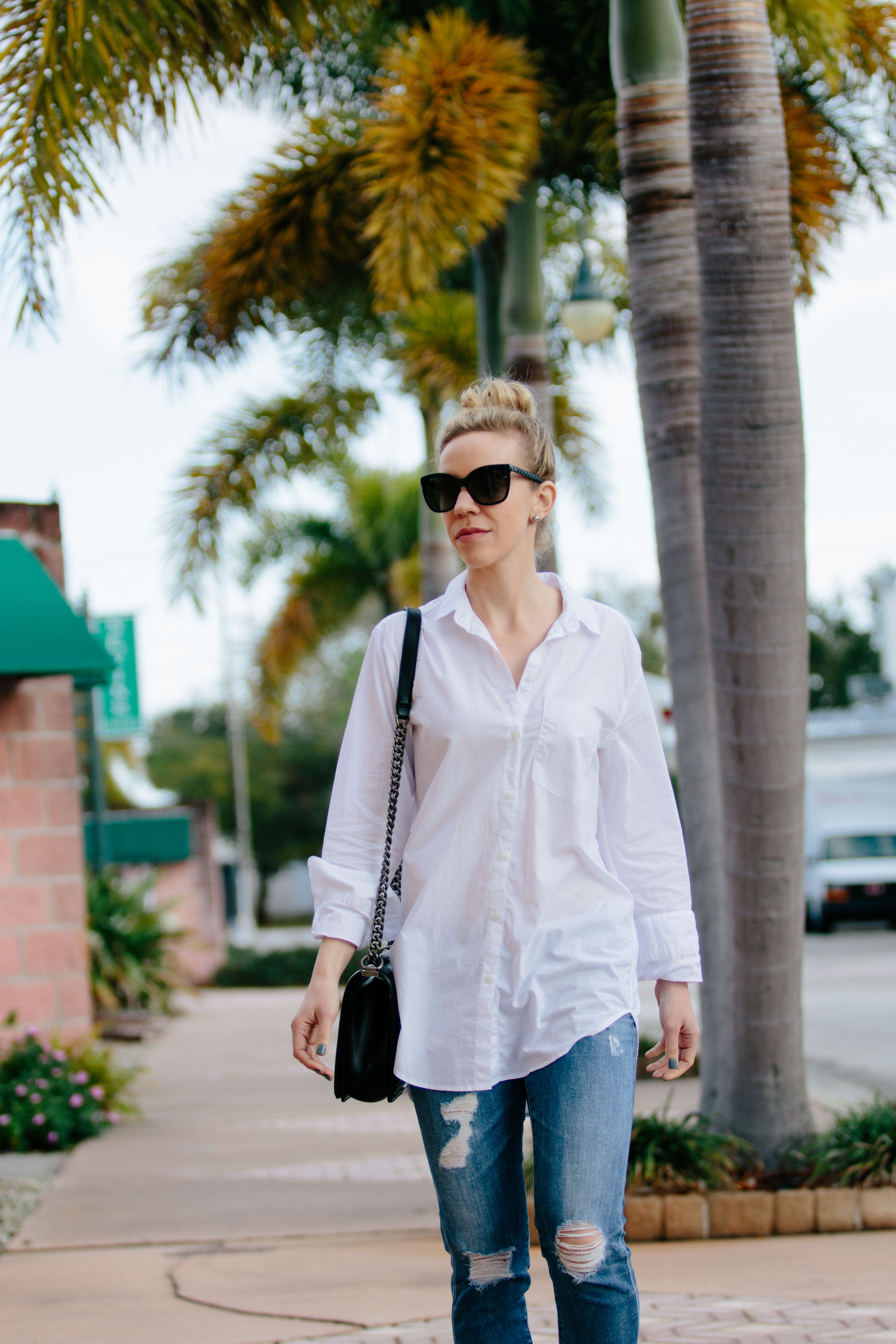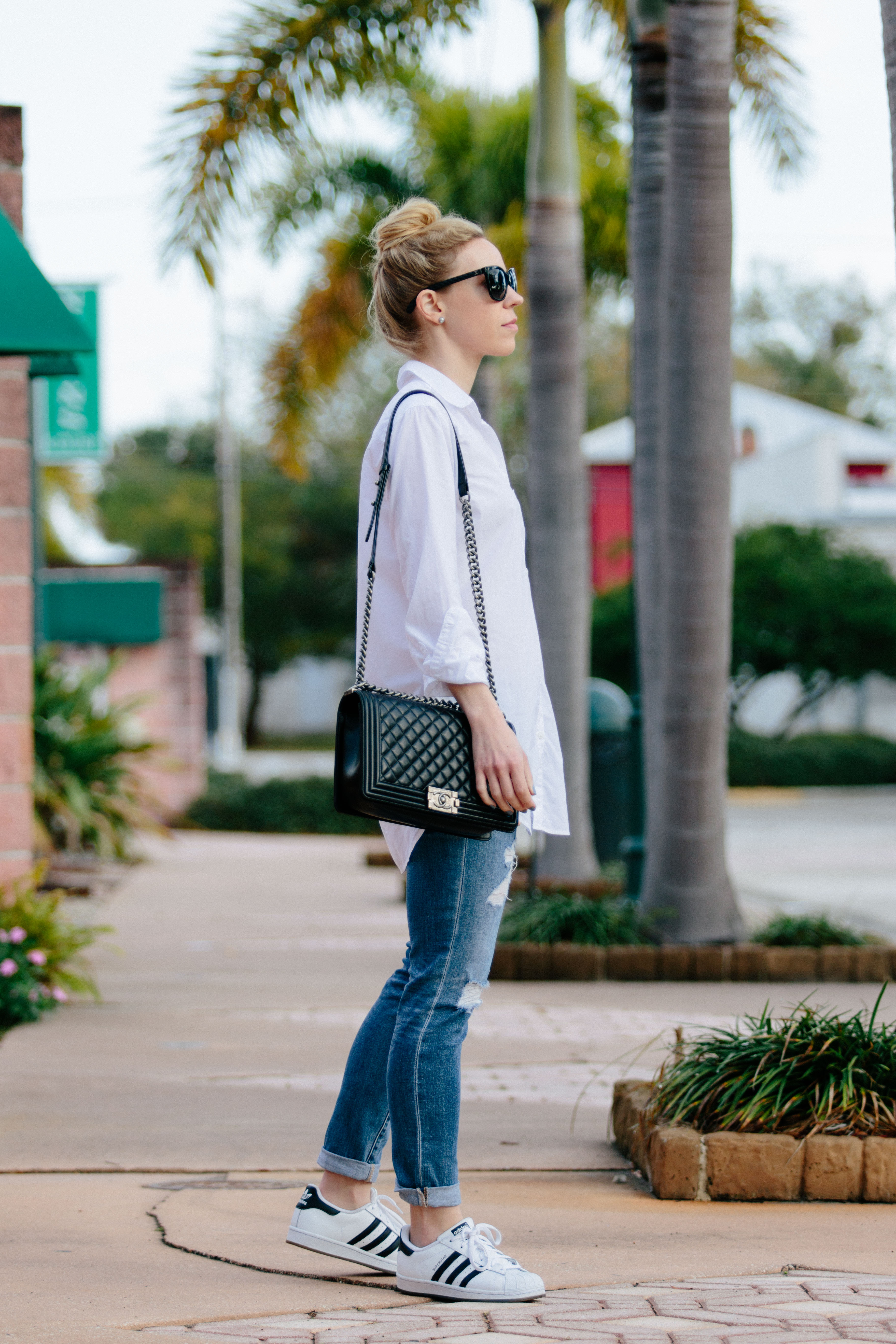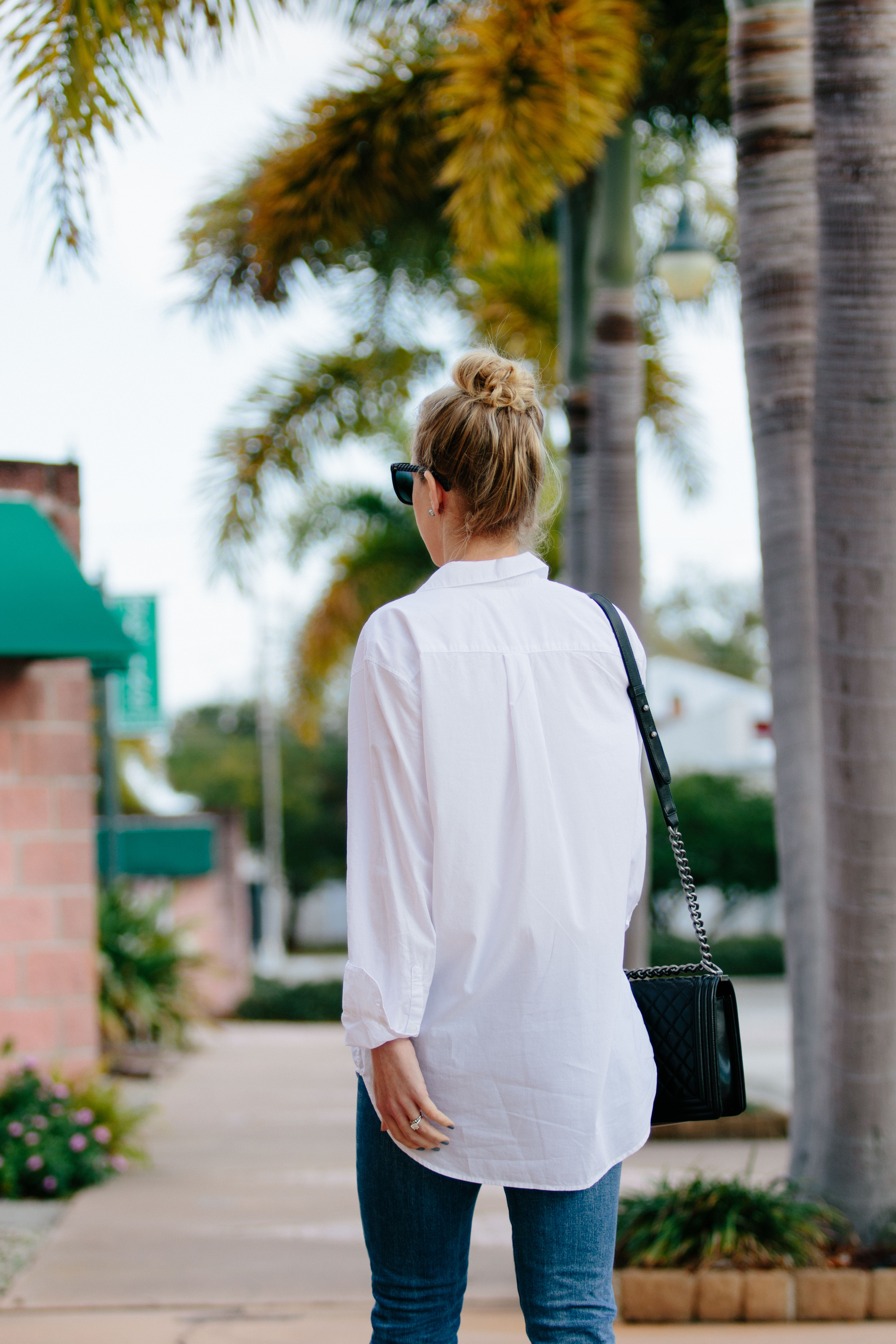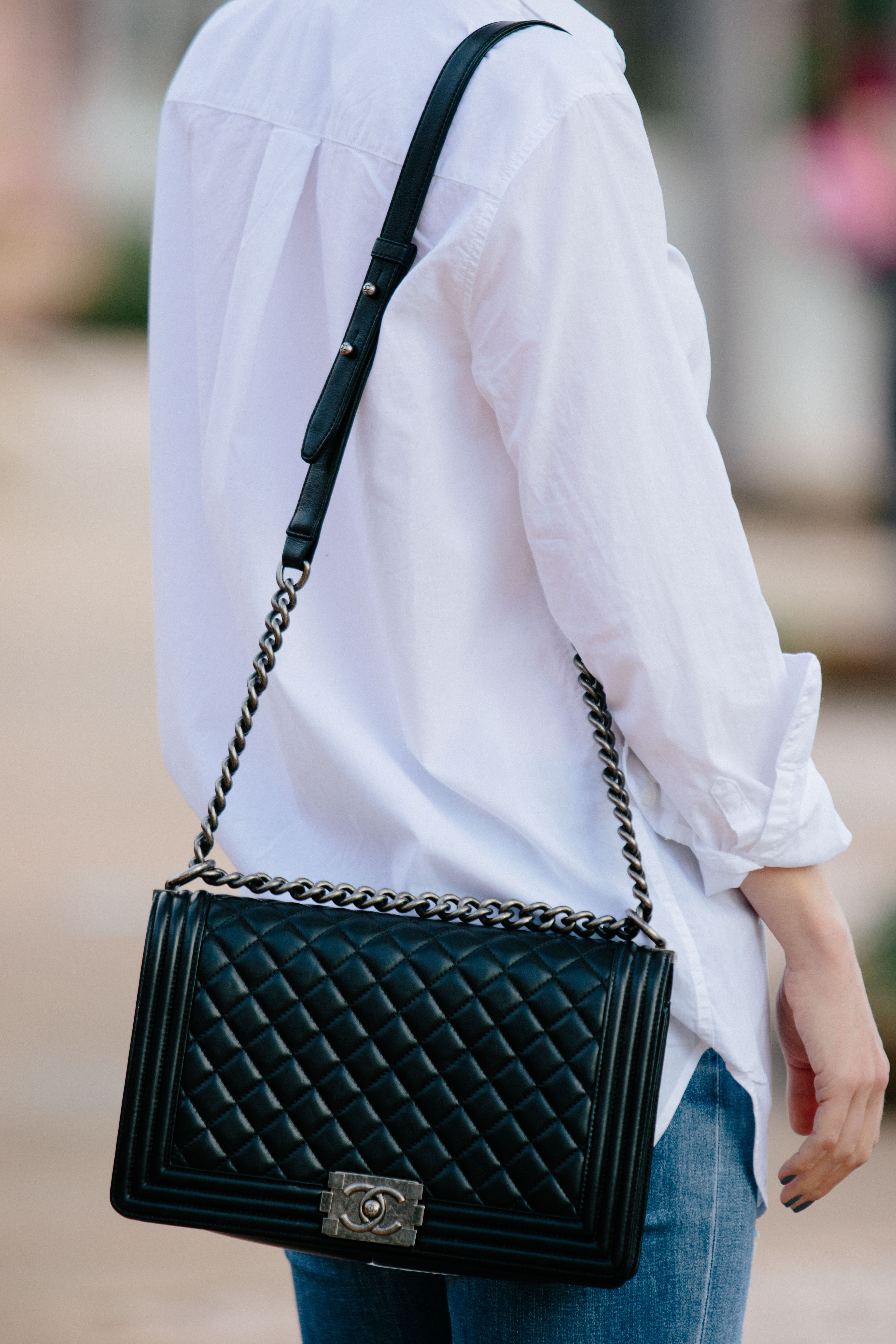 Another thing I enjoyed wearing in Florida was my mother-in-law's gorgeous Chanel Boy bag! I love borrowing it to style it on the blog whenever we visit. Hope you all have a wonderful weekend and thank you so much for reading!
Shop the Post
Linking with Living in Color, Stylin' in St. Louis, Happiness at Mid Life, Doused in Pink, Posh Classy Mom & Rachel the Hat