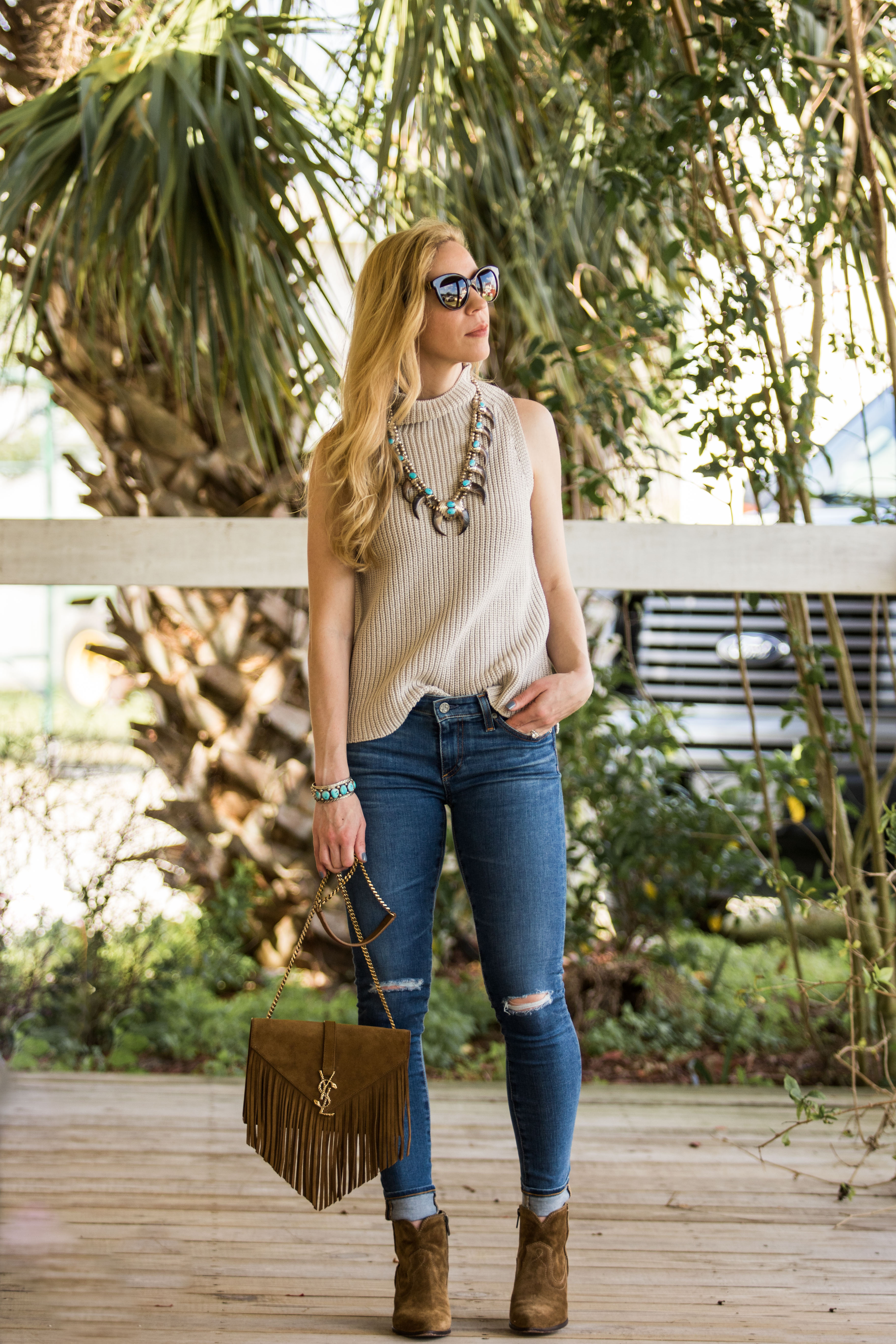 Happy Friday, everyone! The horse barn at my mother-in-law's house served as a perfect background for this western-inspired look I wore in Florida. I've quit wearing much jewelry over the past few years but when I spotted her vintage bear claw necklace, I just had to borrow it (so badass, right?!) A necklace this large can be tricky to pull off, but with the right pieces it can really make an outfit stand out.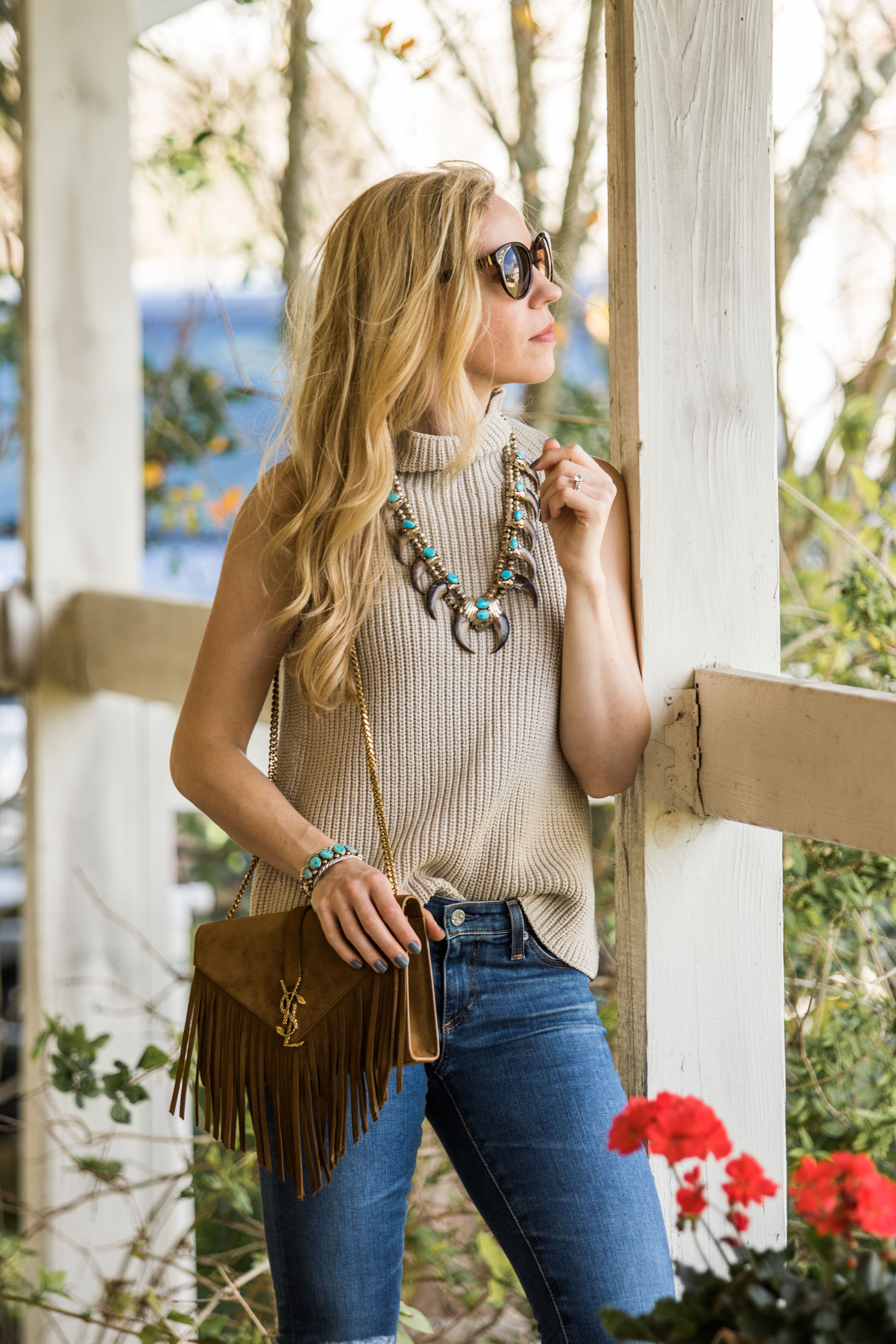 I keep my clothing pretty basic whenever I wear any type of statement necklace or earrings: if you mix too many prints together and throw in loud jewelry, it's likely to get lost with the rest of the outfit. This simple sleeveless turtleneck with jeans and tan boots created a neutral palette so my necklace could take the spotlight. Just in case you haven't checked out Shopbop's spring sale yet, I found some gorgeous statement necklaces which are included (get up to 25% off with code GOBIG17)
Shop Statement Necklaces
---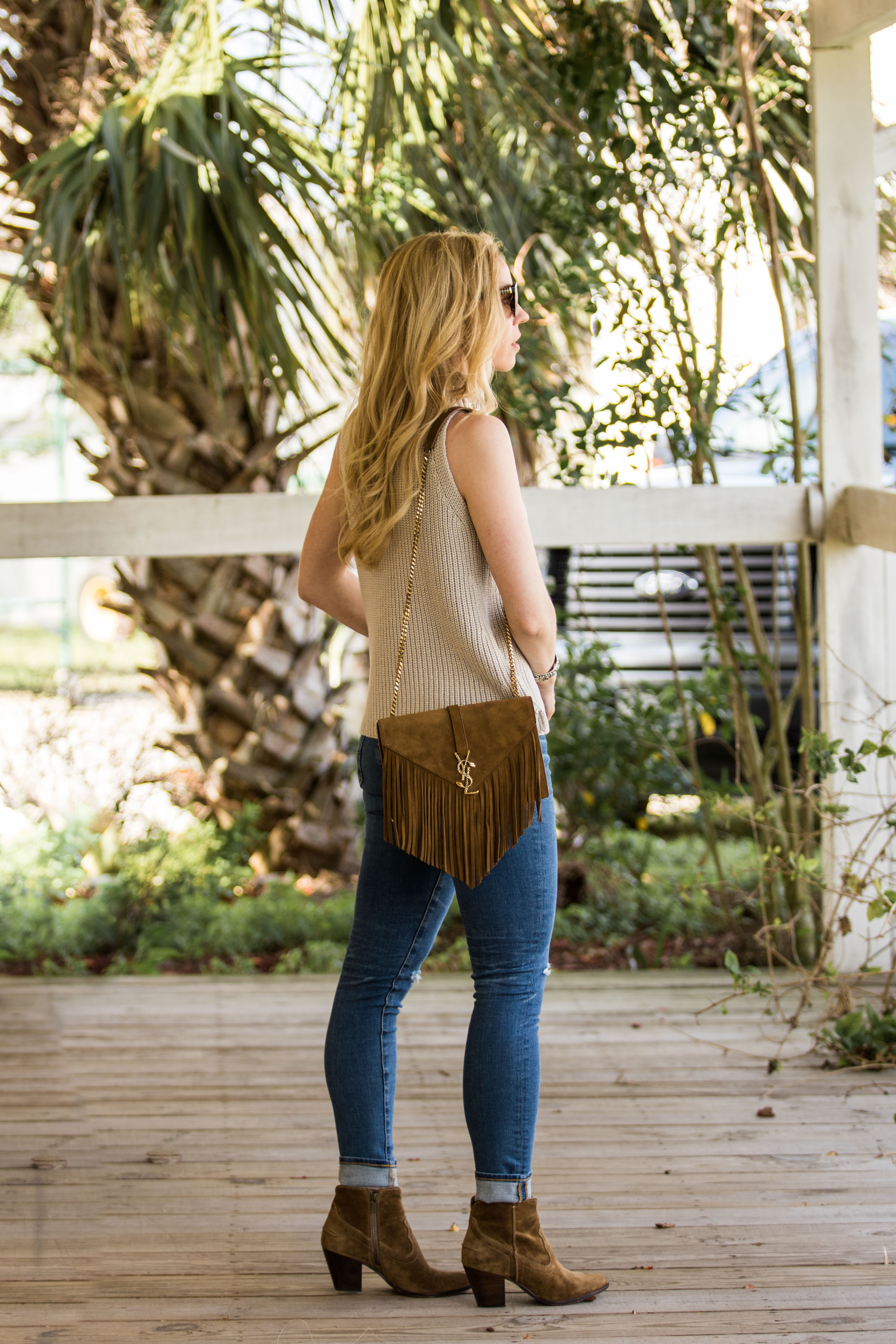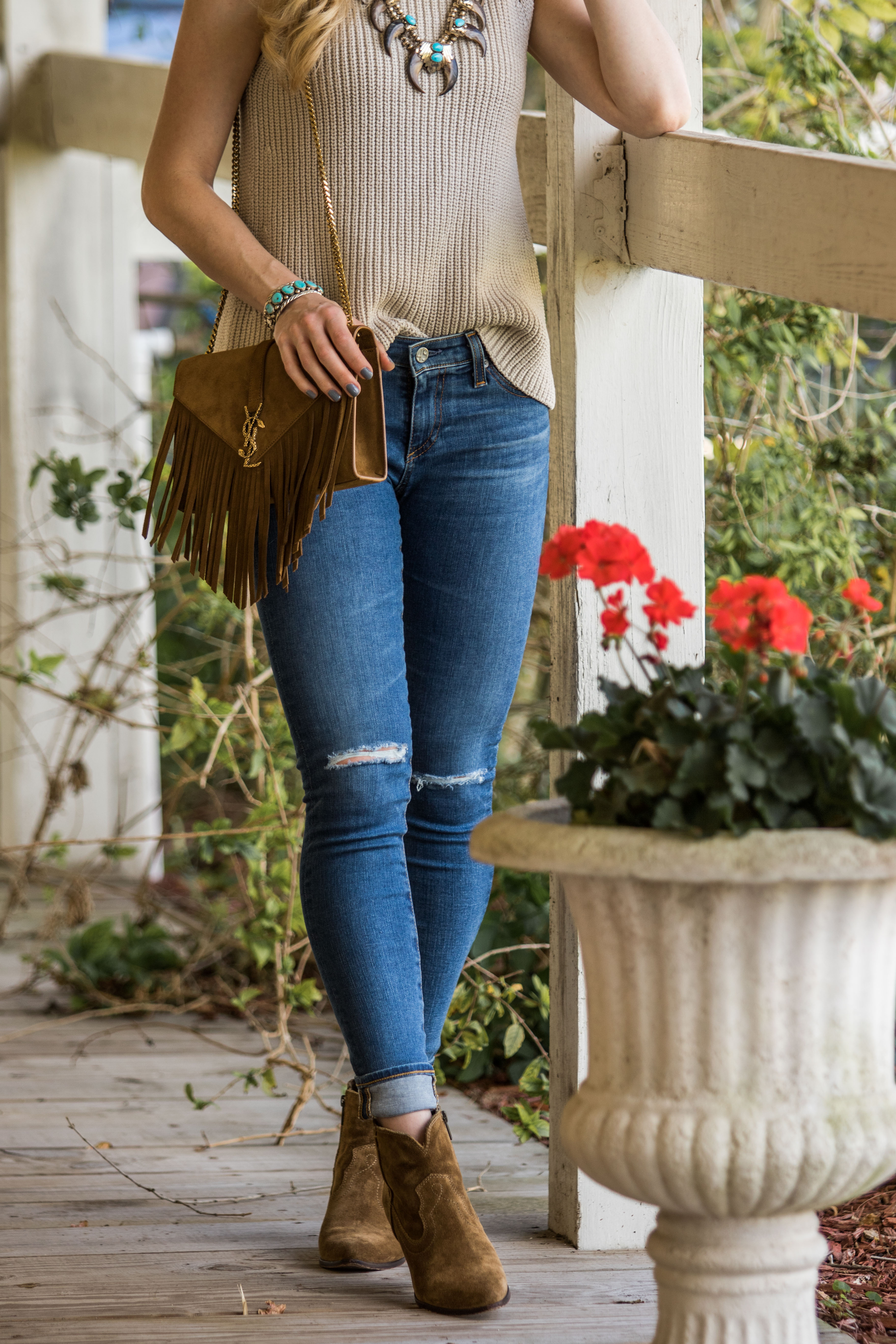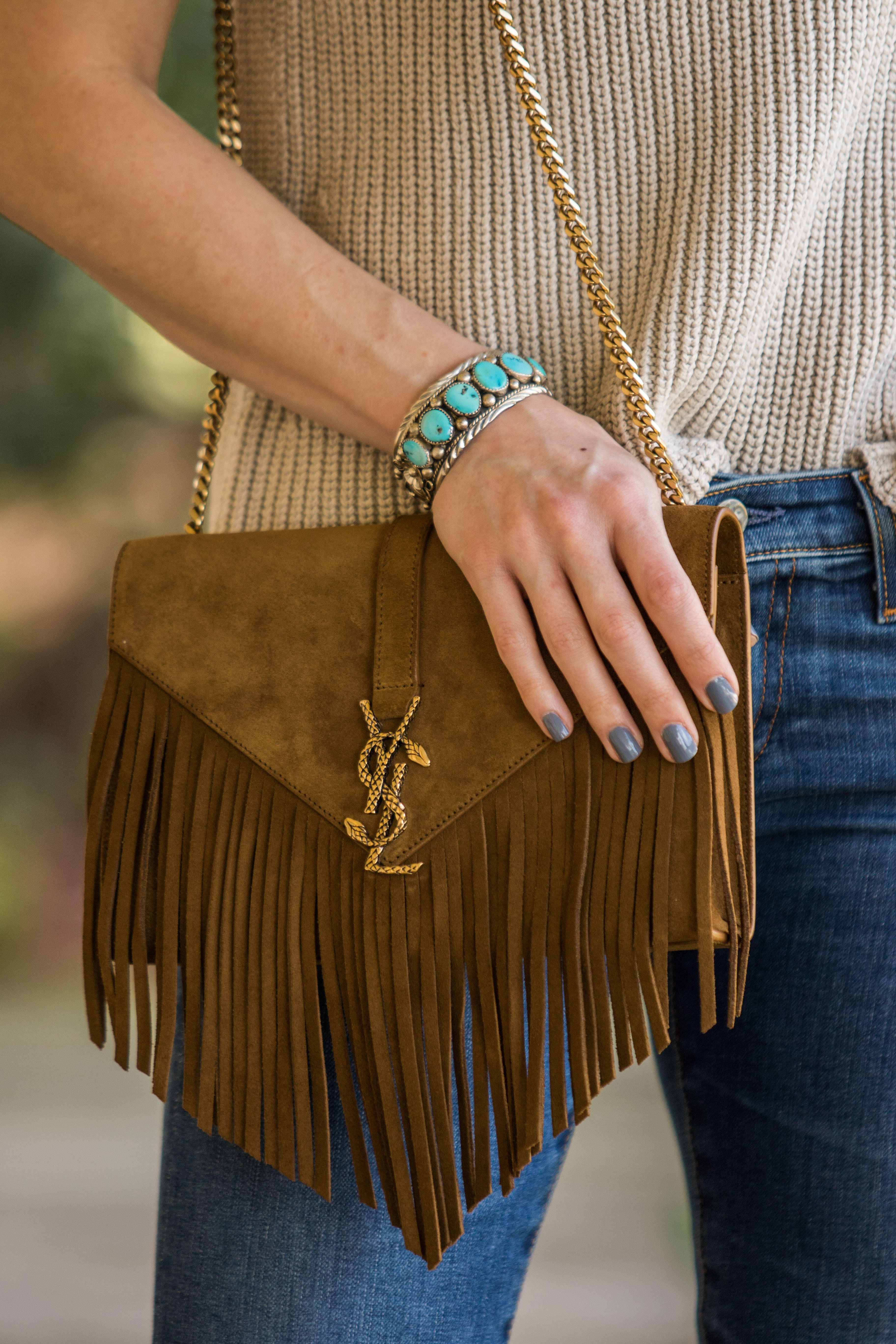 Along with the necklace, my mother-in-law also had this matching turquoise bracelet, which I just love.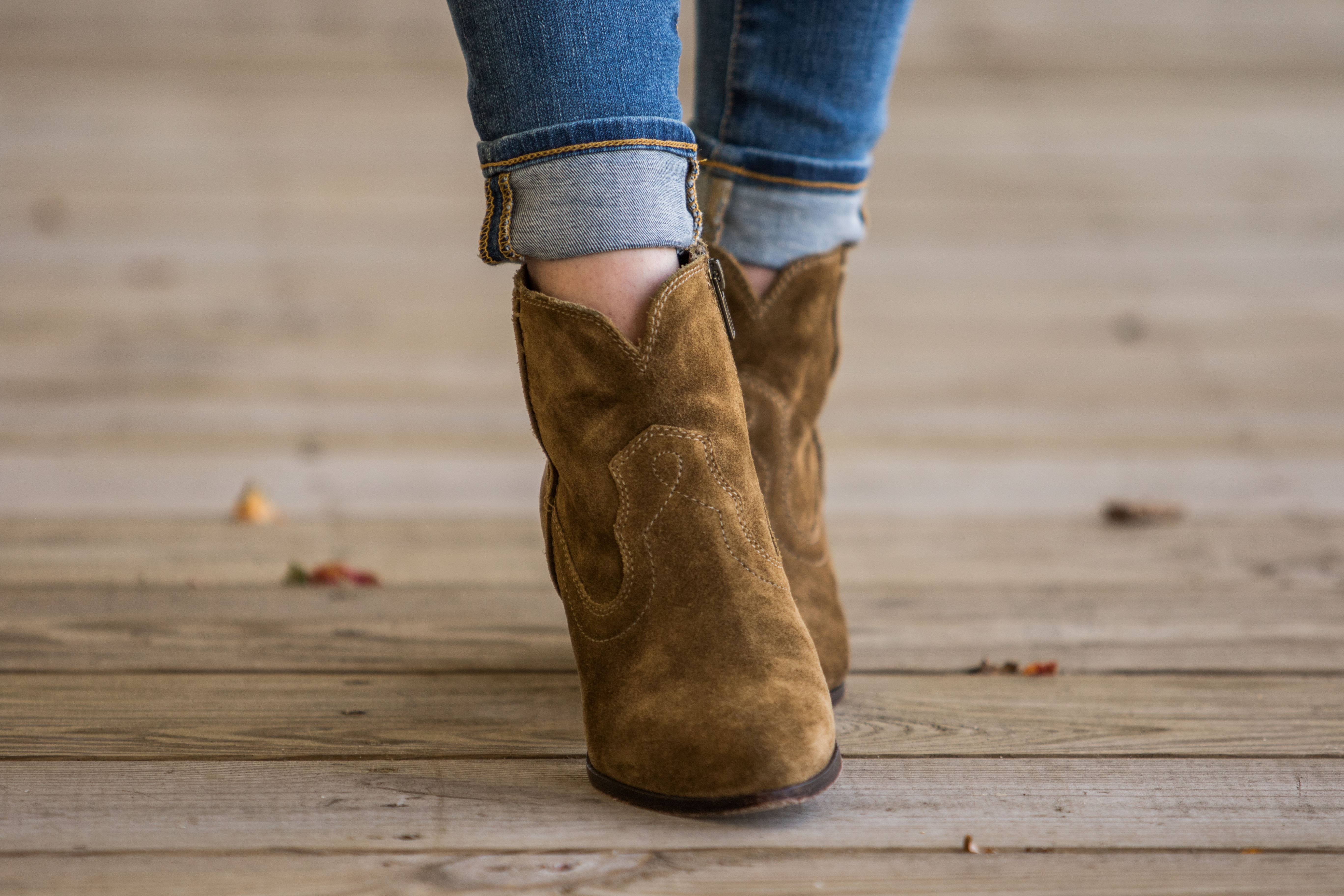 You may have noticed I wear these suede booties all the time, but I can't help myself because they're so versatile. The good news is that I found them here for 60% off—this is rare for Frye boots, especially because they're a new style!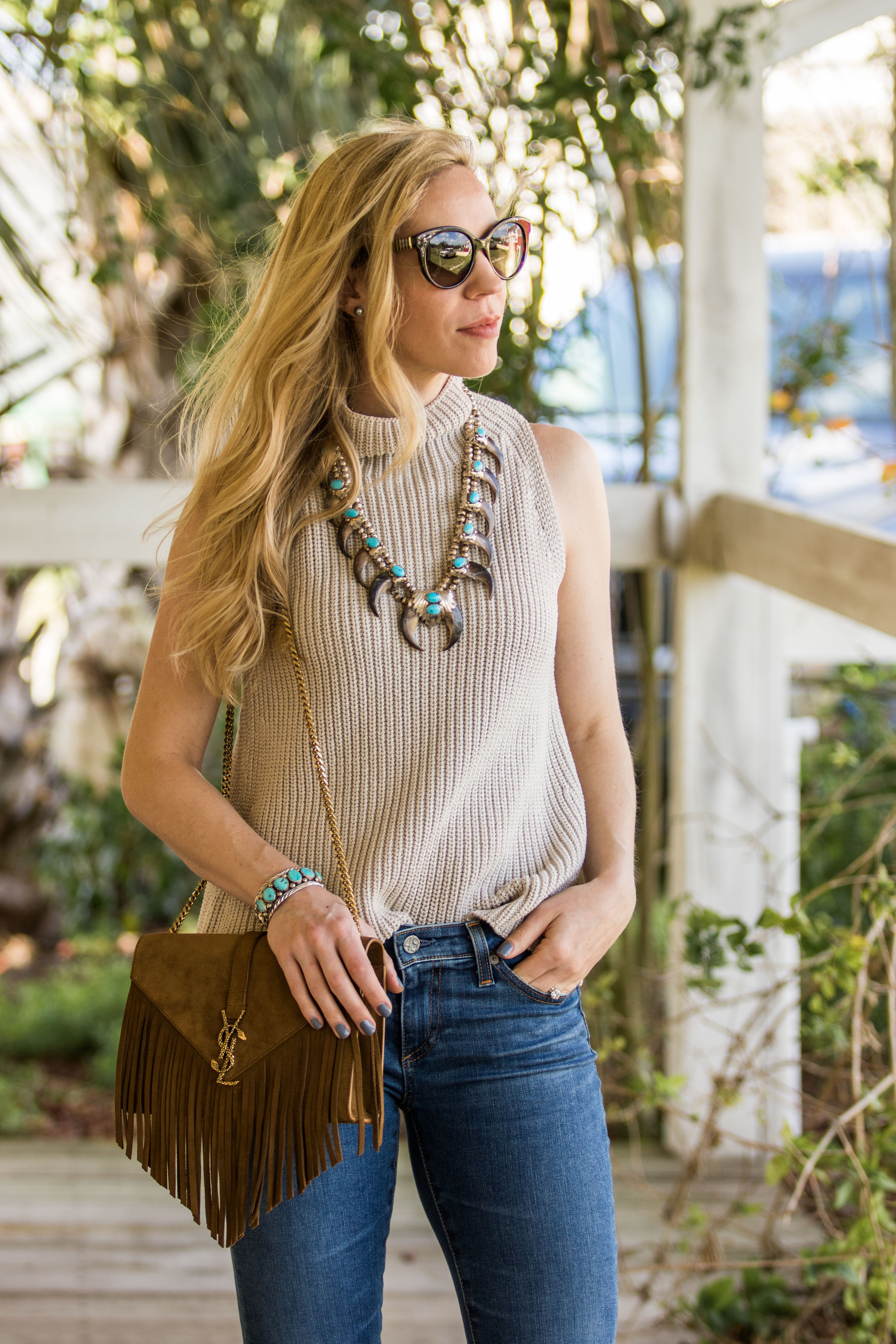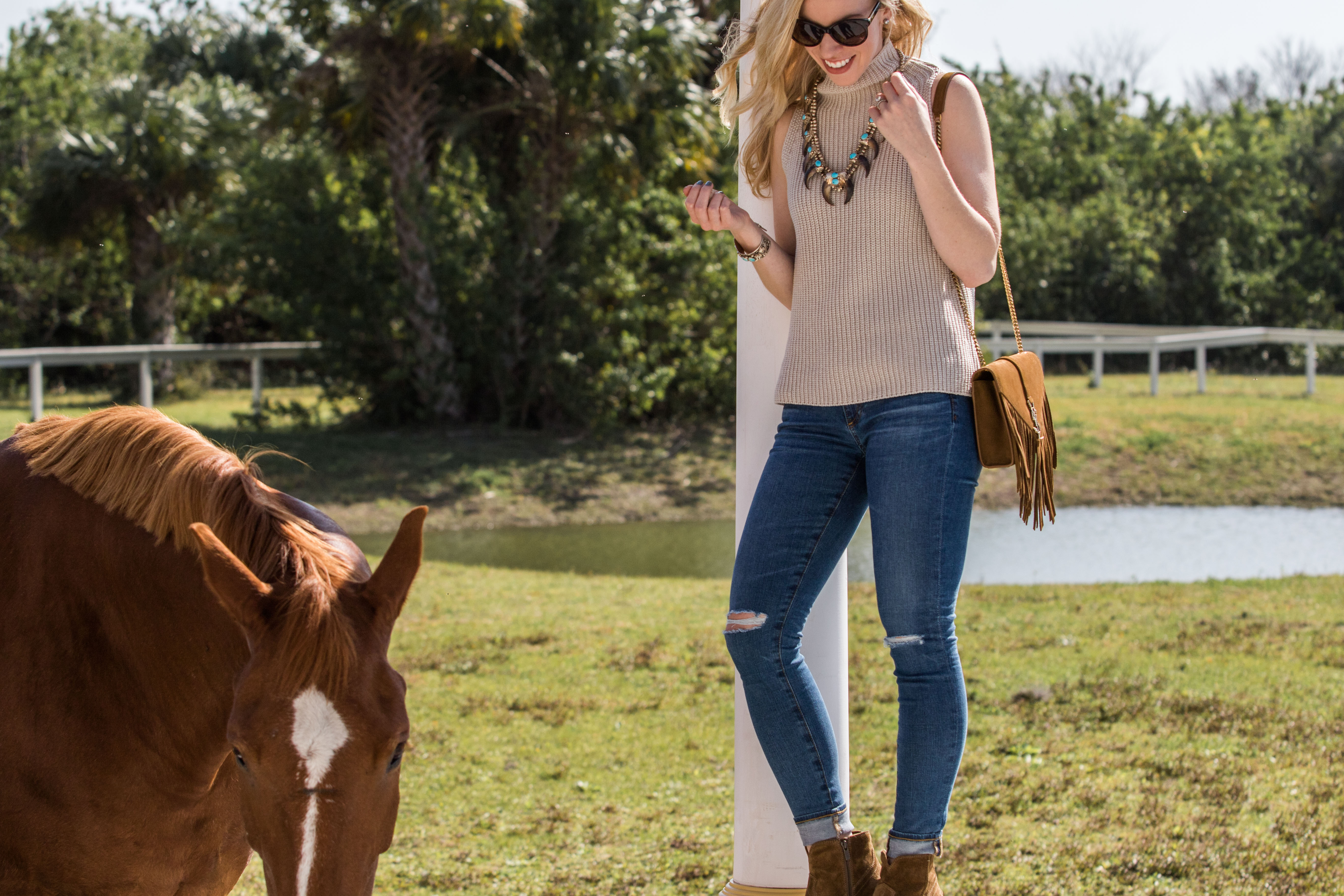 Her horses like to hang out around the porch (but this guy was mainly sticking around because I had treats in my hand, ha!)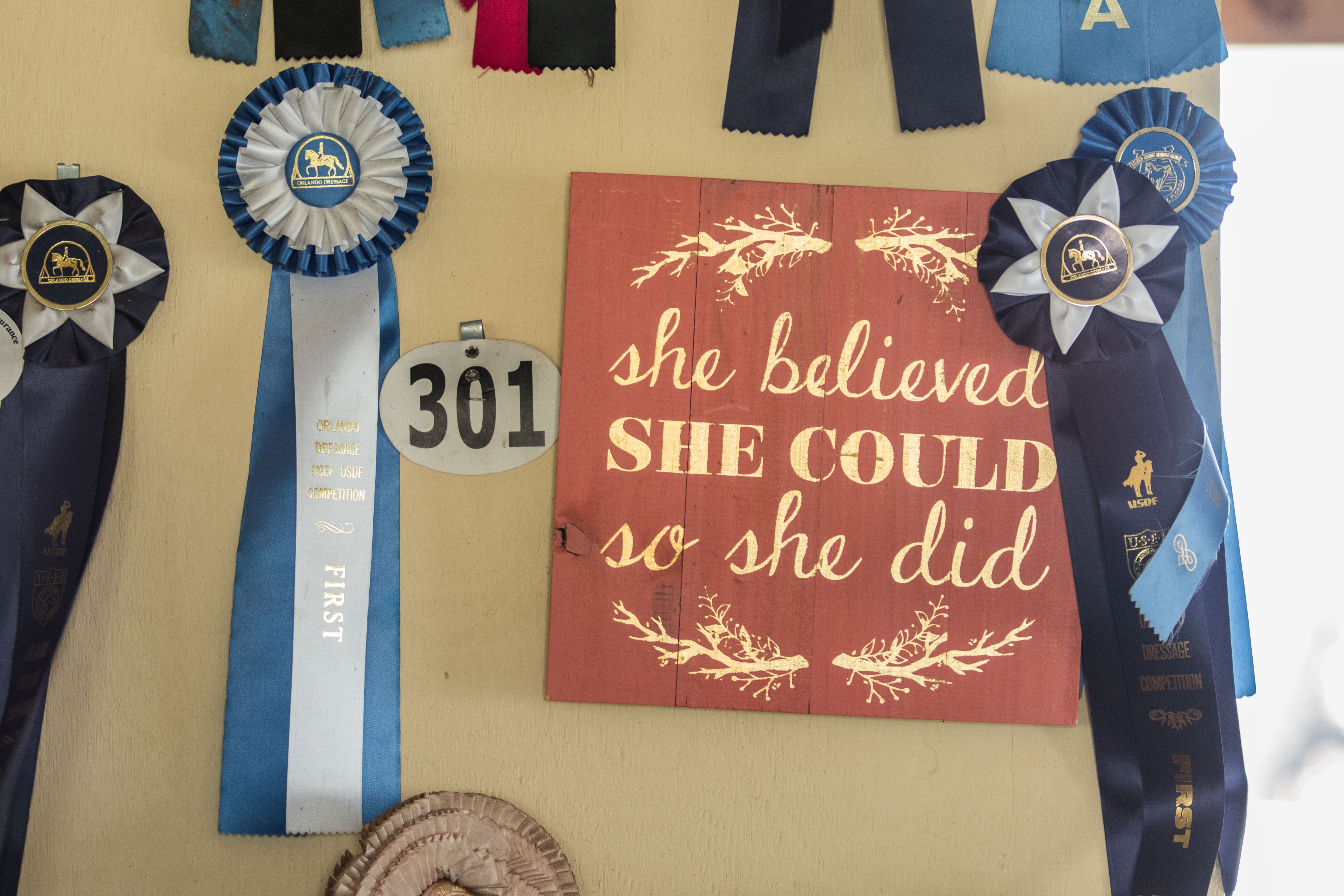 This quote hanging in my mother-in-law's barn is one of my favorites—and it must be true, because look at all of her blue ribbons! She is a pretty amazing dressage competitor. Hope you all have a wonderful weekend and I'll see you on Monday!
Shop the Post
Linking with Living in Color, Stylin' in St. Louis, Happiness at Mid Life, Doused in Pink, Posh Classy Mom & Rachel the Hat