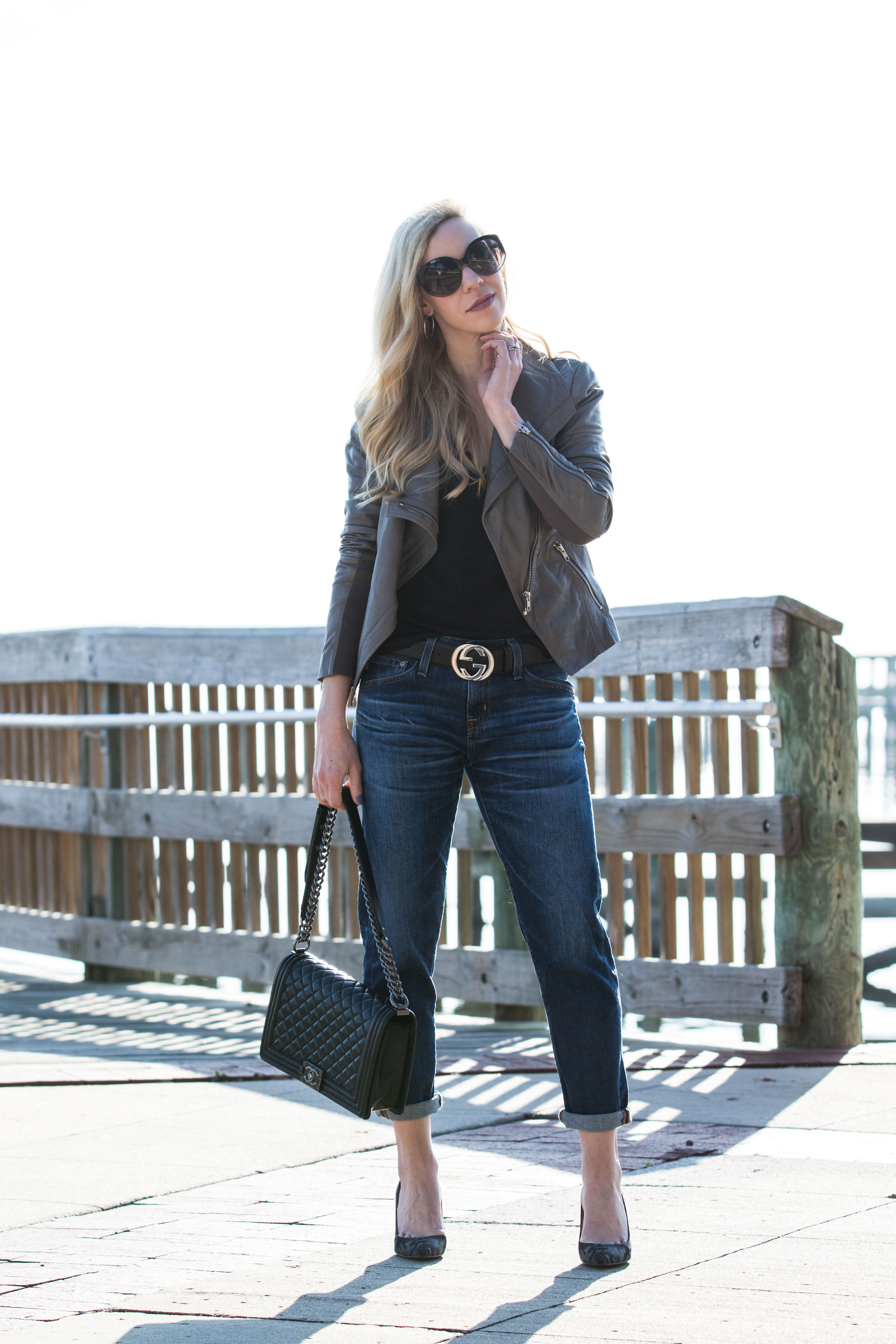 Is it really already March?! I don't know about where you all live, but the weather has been crazy here in Virginia: we're talking near 80 degree temps one day, then rain and thunderstorms, and now it's supposed to be barely over 40 degrees with a chance of snow by Friday! With this bipolar weather, I've been getting a lot of use from my leather jackets, especially this gorgeous gray style (in fact, I just wore it yesterday, which you may have seen on my Instagram stories). You all may also remember seeing me wear it on my blog on this fall post from Italy, which goes to show how versatile it is through the seasons.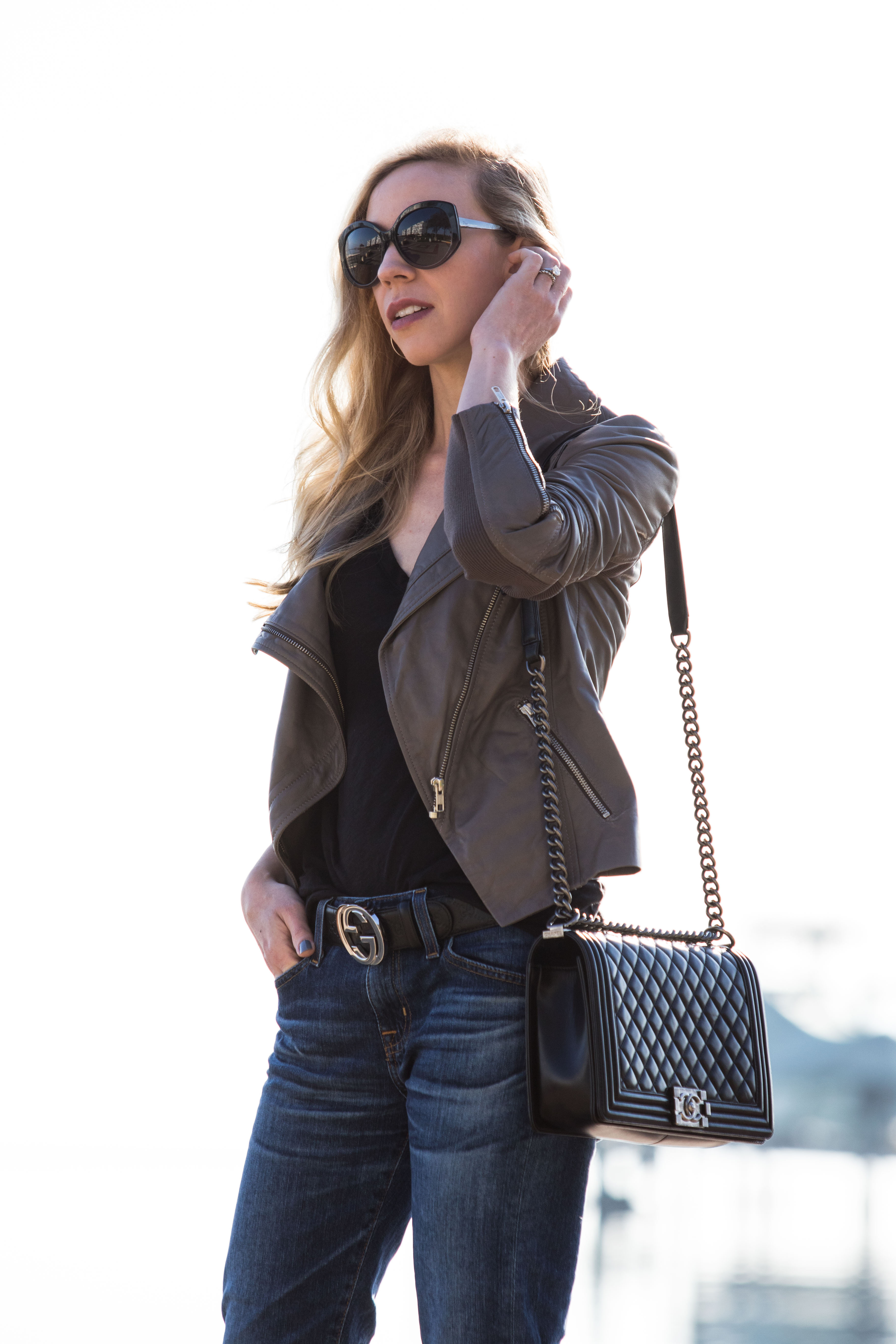 Although this jacket is available in black and camel, the gray is my favorite for year-round wear. I've worn it over sweaters, with scarves, and just a tee when it's warm like I did here when we were in Florida. Gray is always perfect for fall and winter, but the hue is also light enough to wear right into spring with lighter colors. For a styling idea, I would pair it with a blush top and some light or white denim for a fresh look.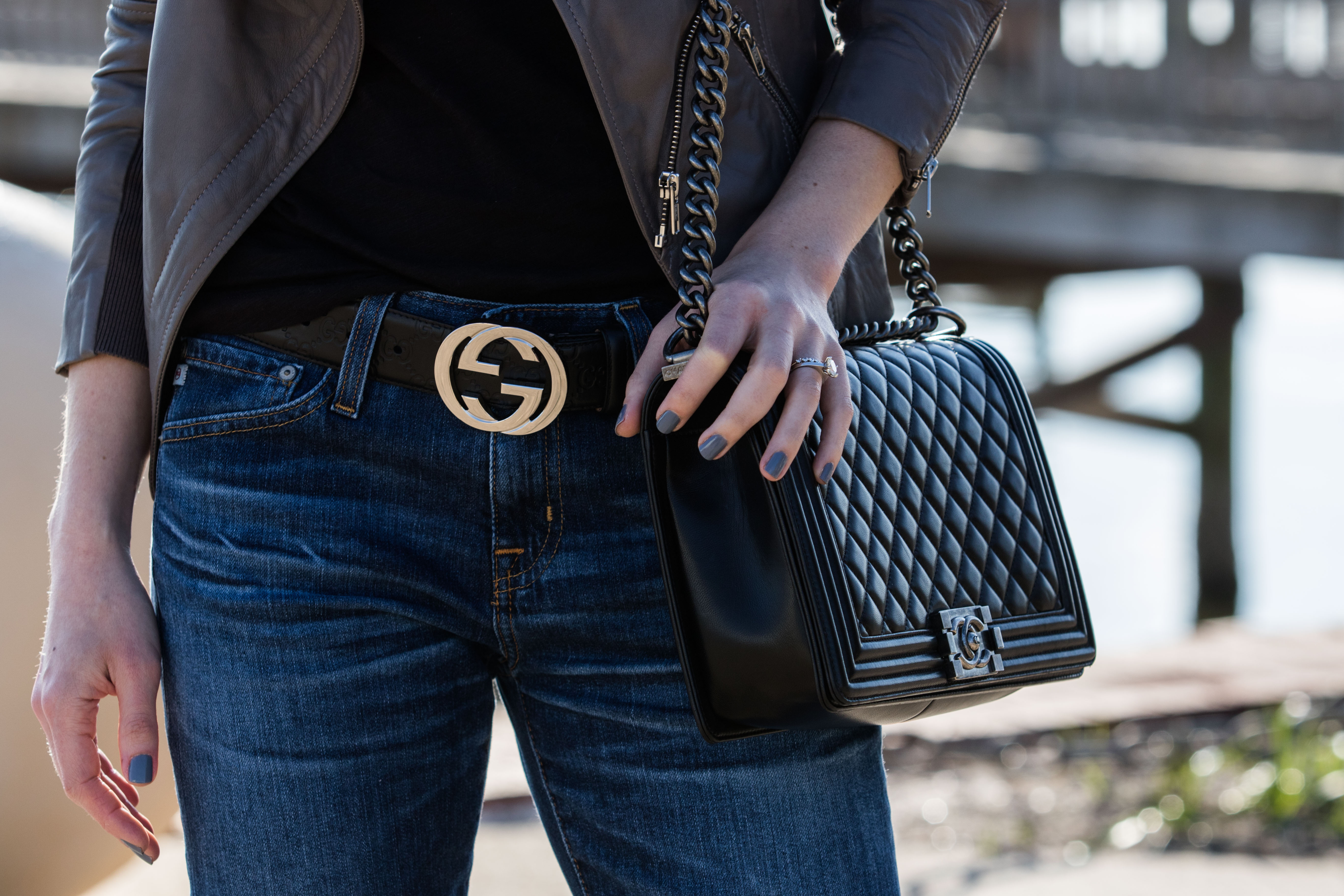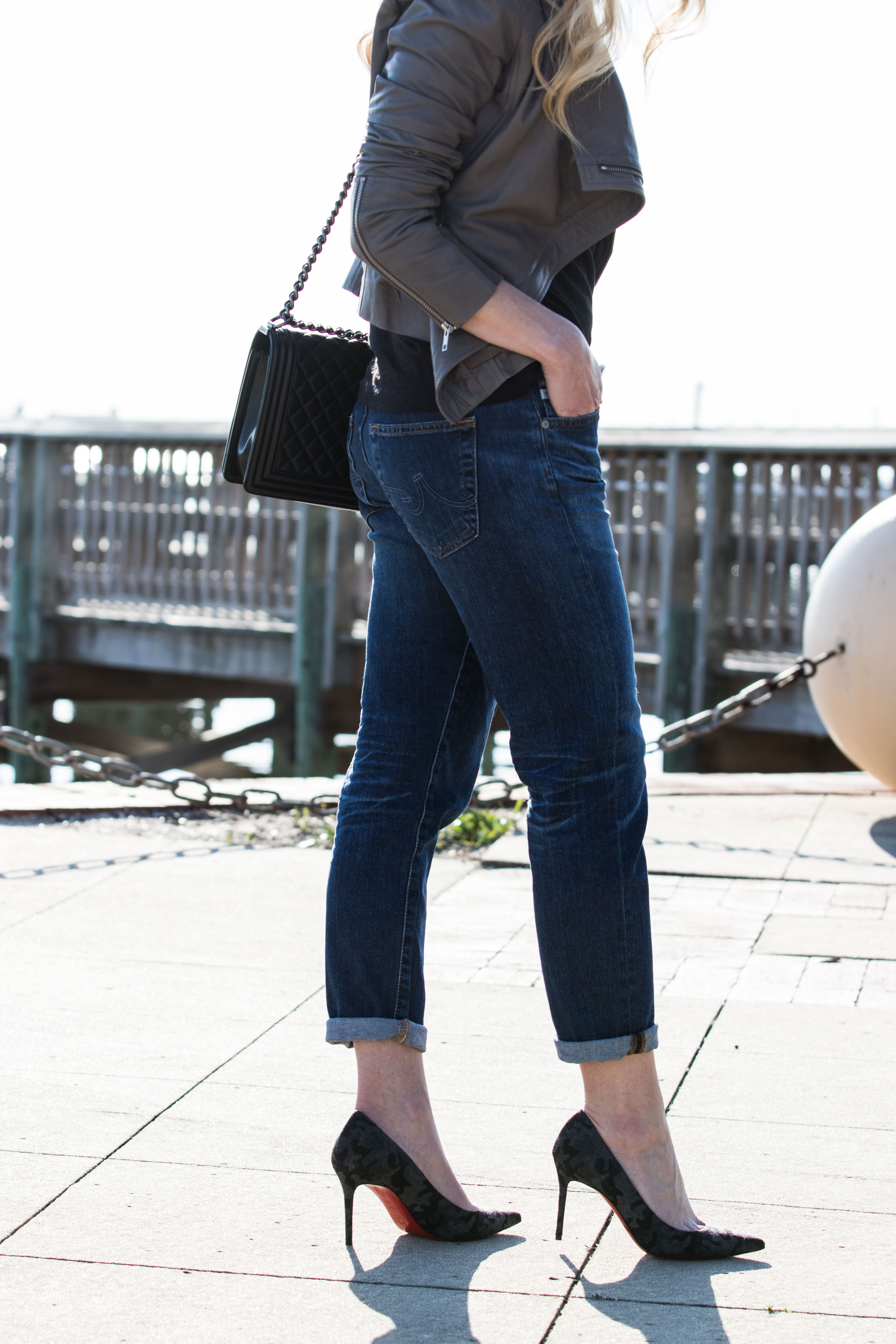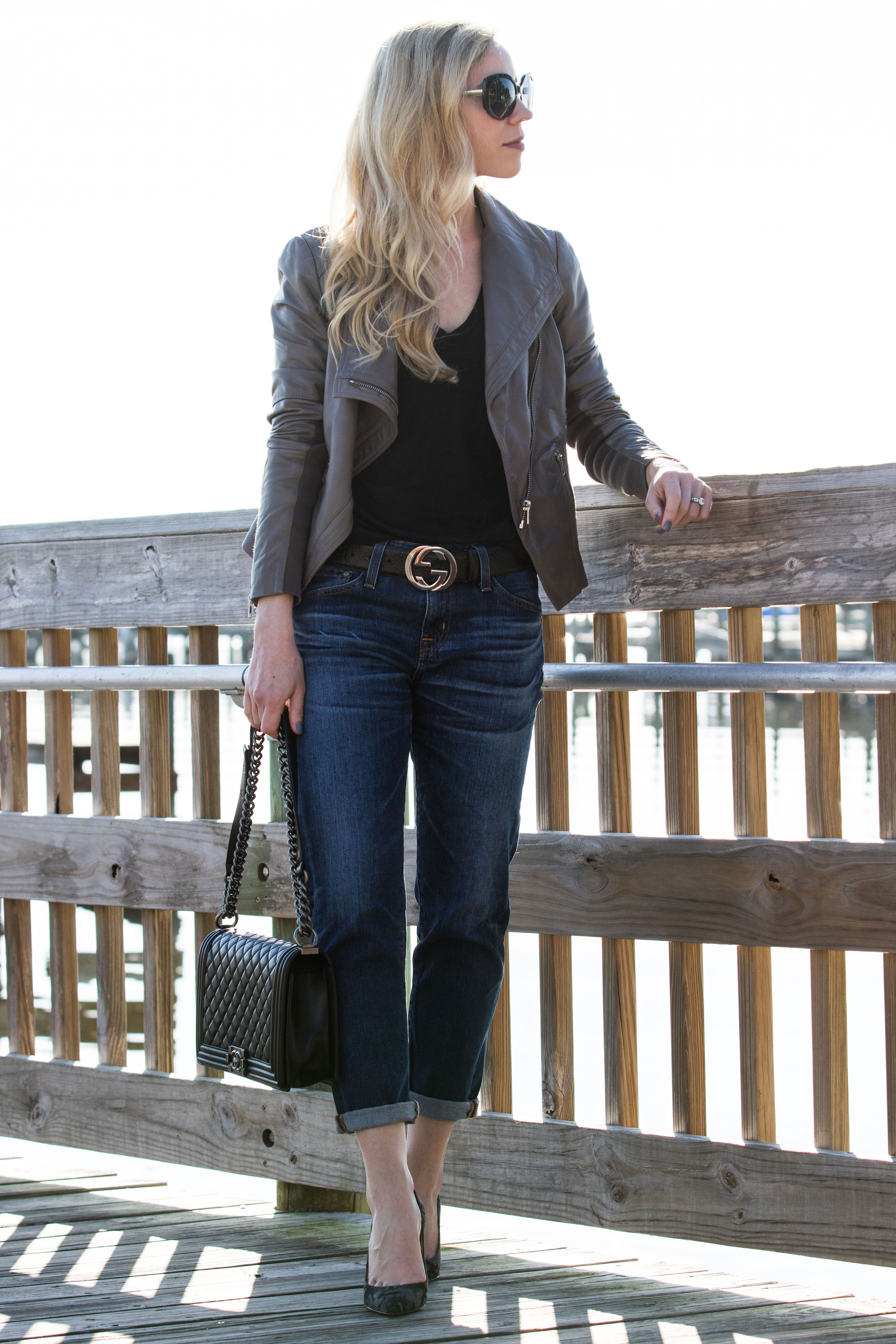 I told you all I was obsessed with boyfriend jeans and this fit from AG is my new favorite! Speaking of jeans, there is a fantastic sale going on now at Shopbop which works on designer denim and you can save up to 25% off your purchase of new and sale items with code GOBIG17. I've been on the hunt for a vintage-style pair of straight leg jeans and just bought this pair and this pair by Levi's. Here are a few of my top denim picks:
Shopbop Sale
---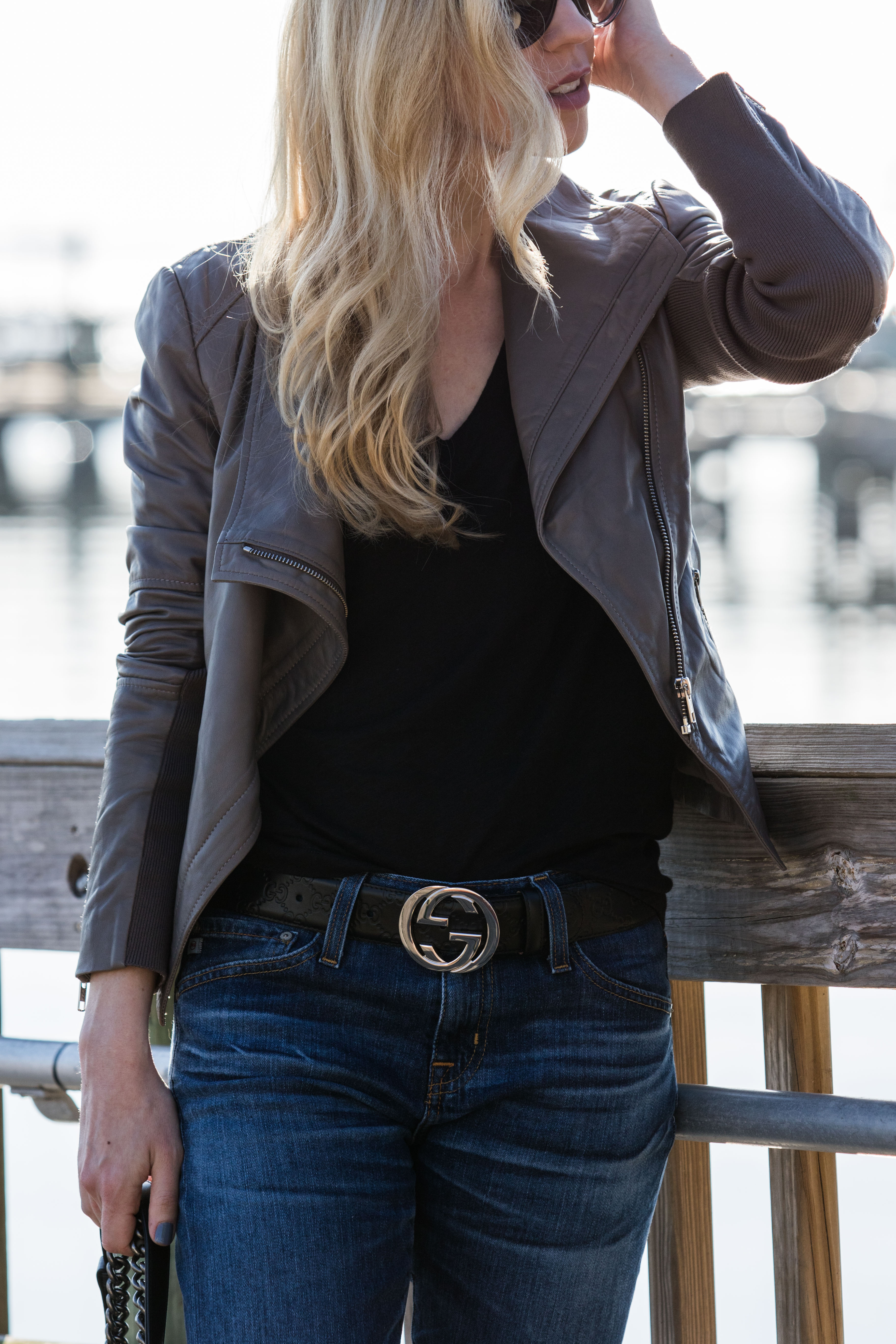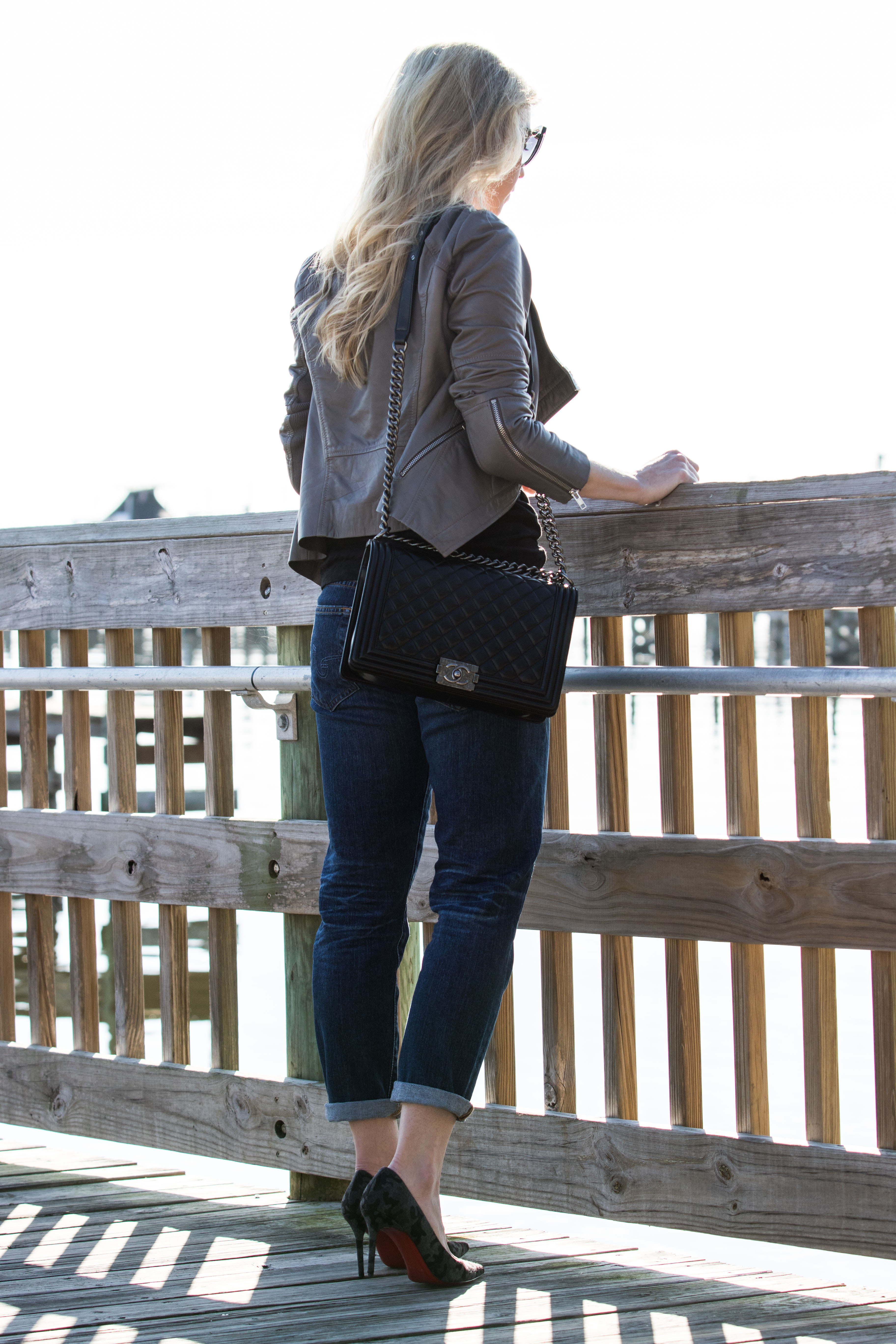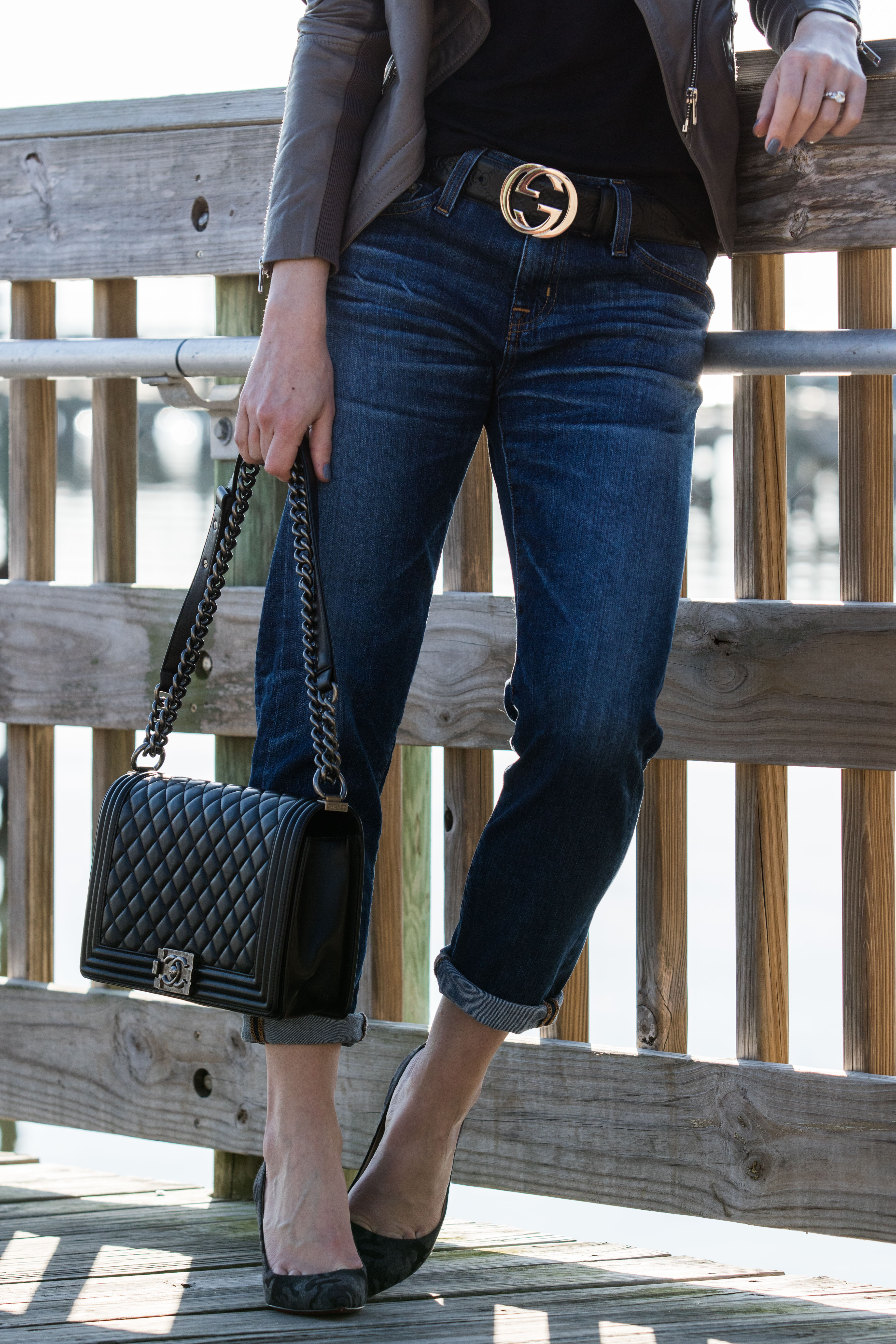 Thank you for reading and I hope you have a wonderful Wednesday!
Shop the Post
Linking with Walking in Memphis in High Heels, Living in Color Style, Elegantly Dressed and Stylish, The Pleated Poppy & Color and Grace