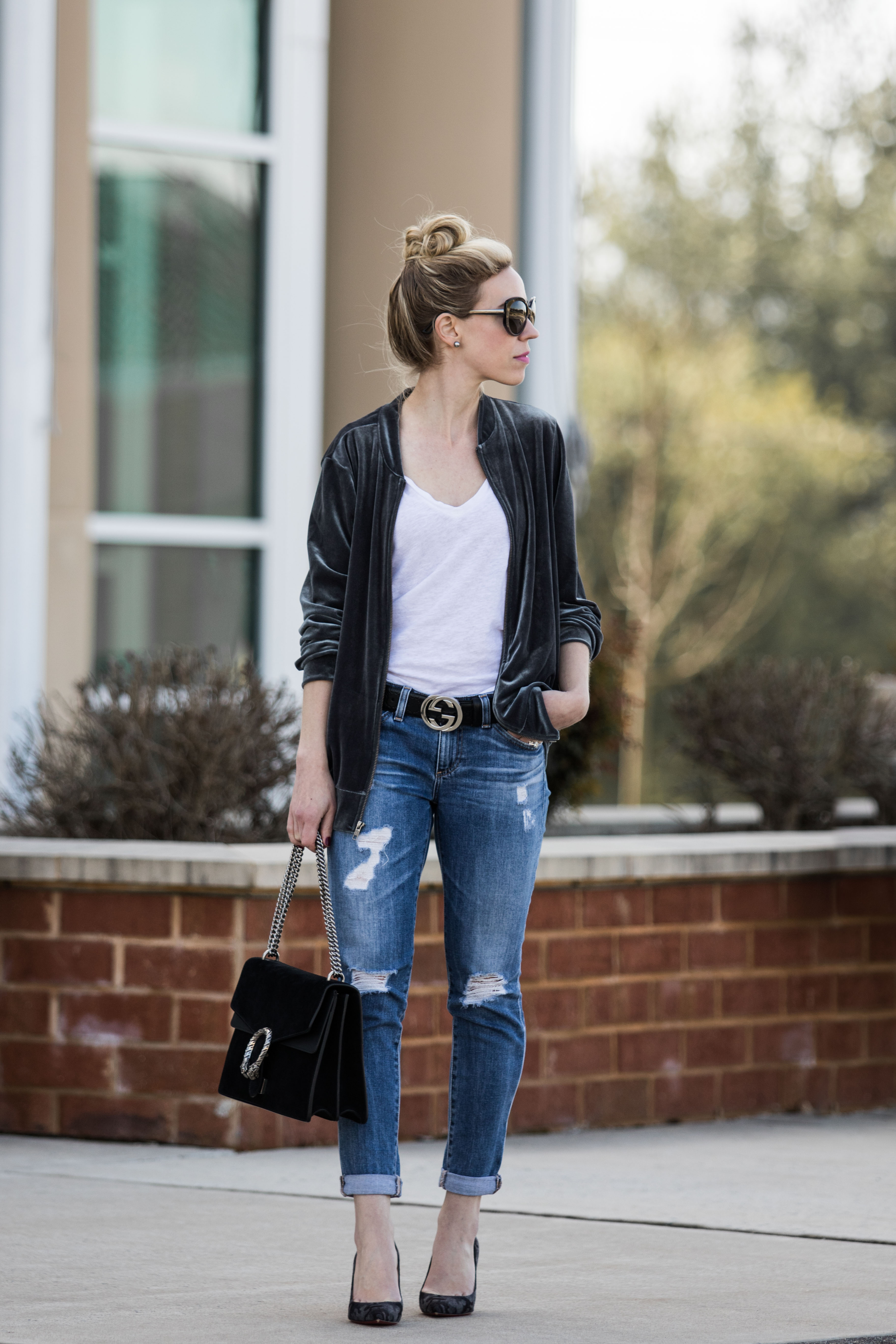 How many of you have husbands, boyfriends or significant others who like to make jokes about your outfit choices now and then? The other day when I walked out wearing this new velour track jacket, my husband said, "You look like you should be a member of Run DMC or something," and I had to laugh because it's kind of true. As stylish as we think we are sometimes, that's the type of honest commentary which always keeps us grounded, right?!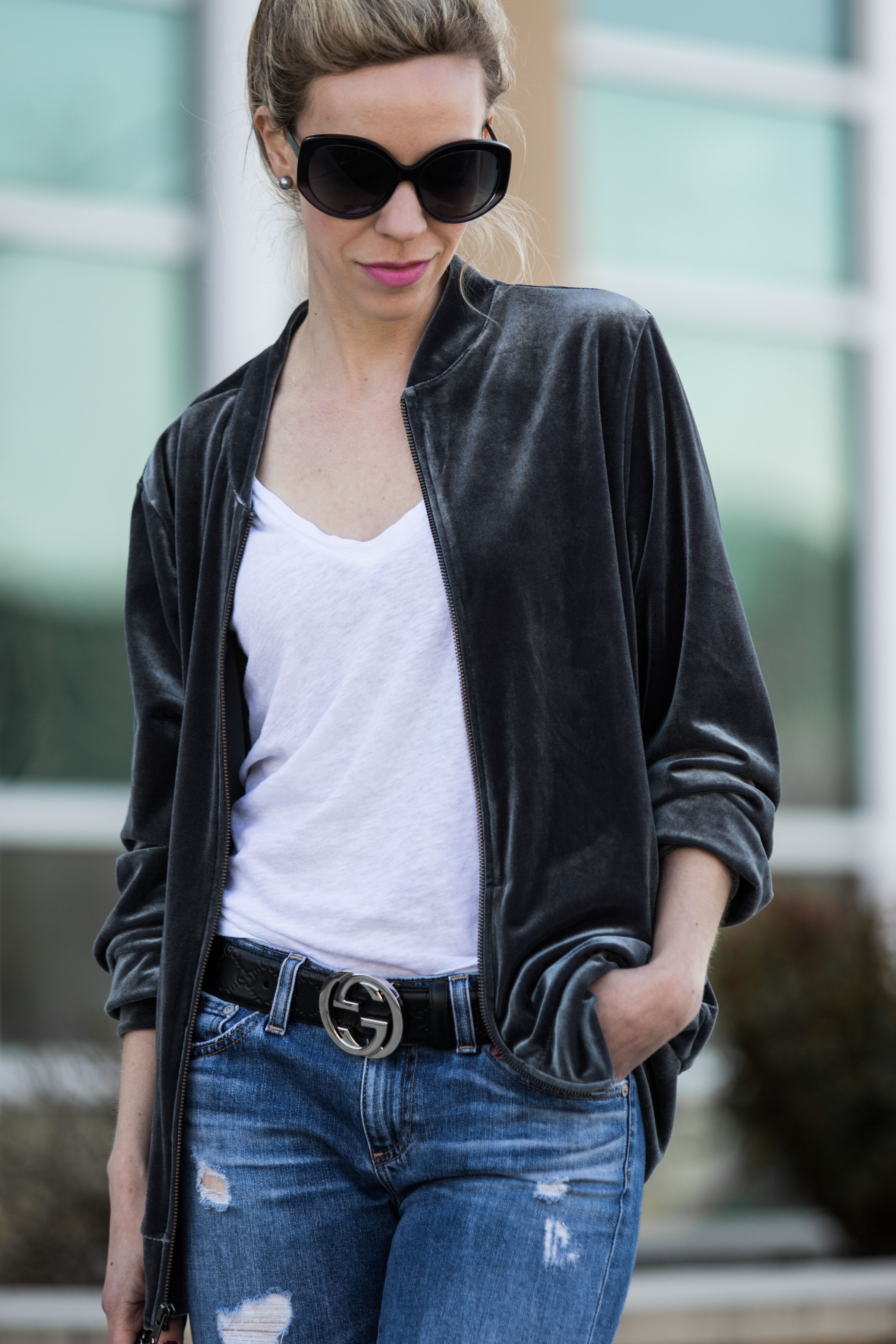 Regardless of whether it makes me resemble an 80's rap star or not, this jacket had been on my wishlist for awhile and I made my purchase as soon as it went on sale (it's now less than $40 and also comes in navy). Here are a few other bomber/track jackets that I love—all under $100!
Shop Bomber/Track Jackets
---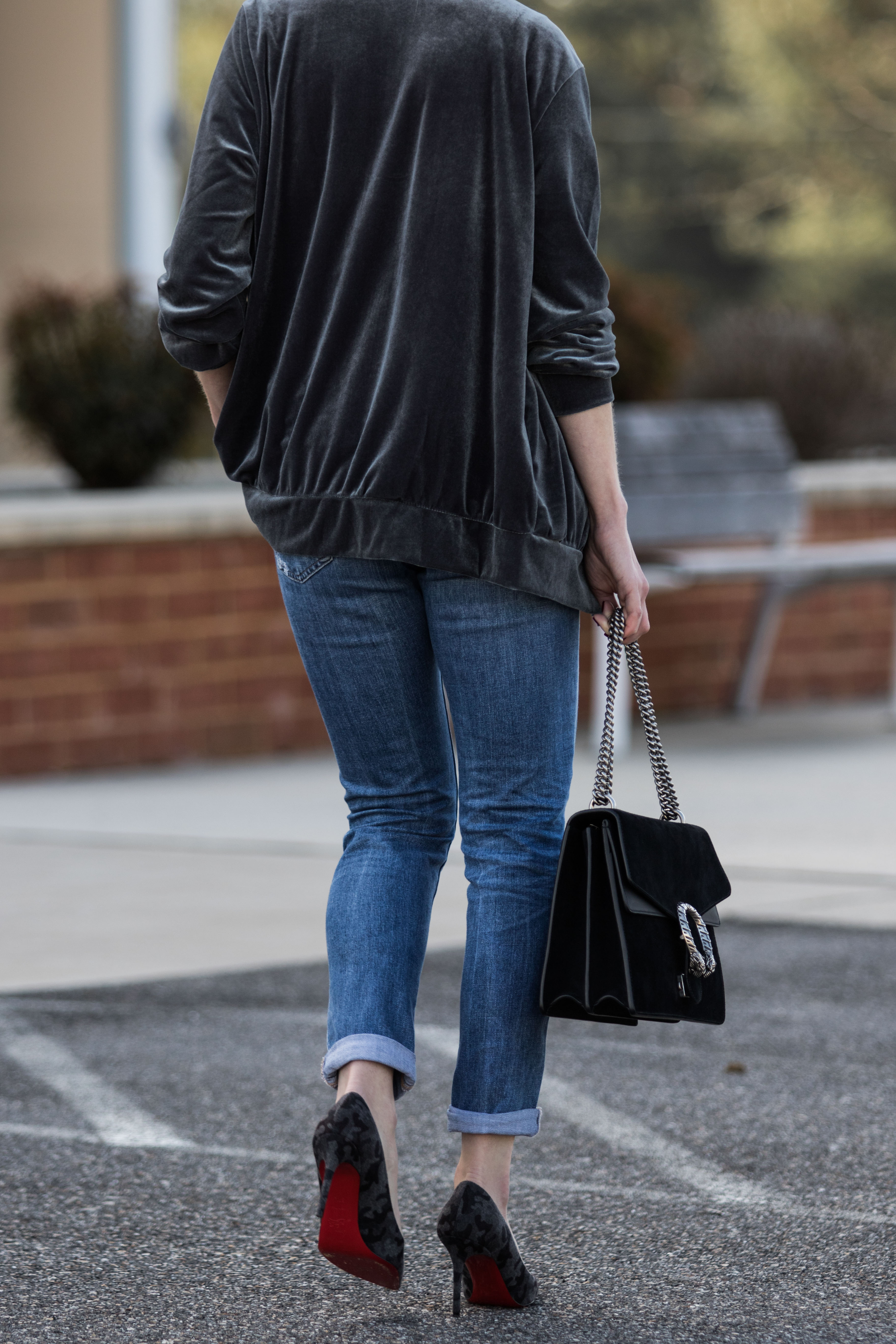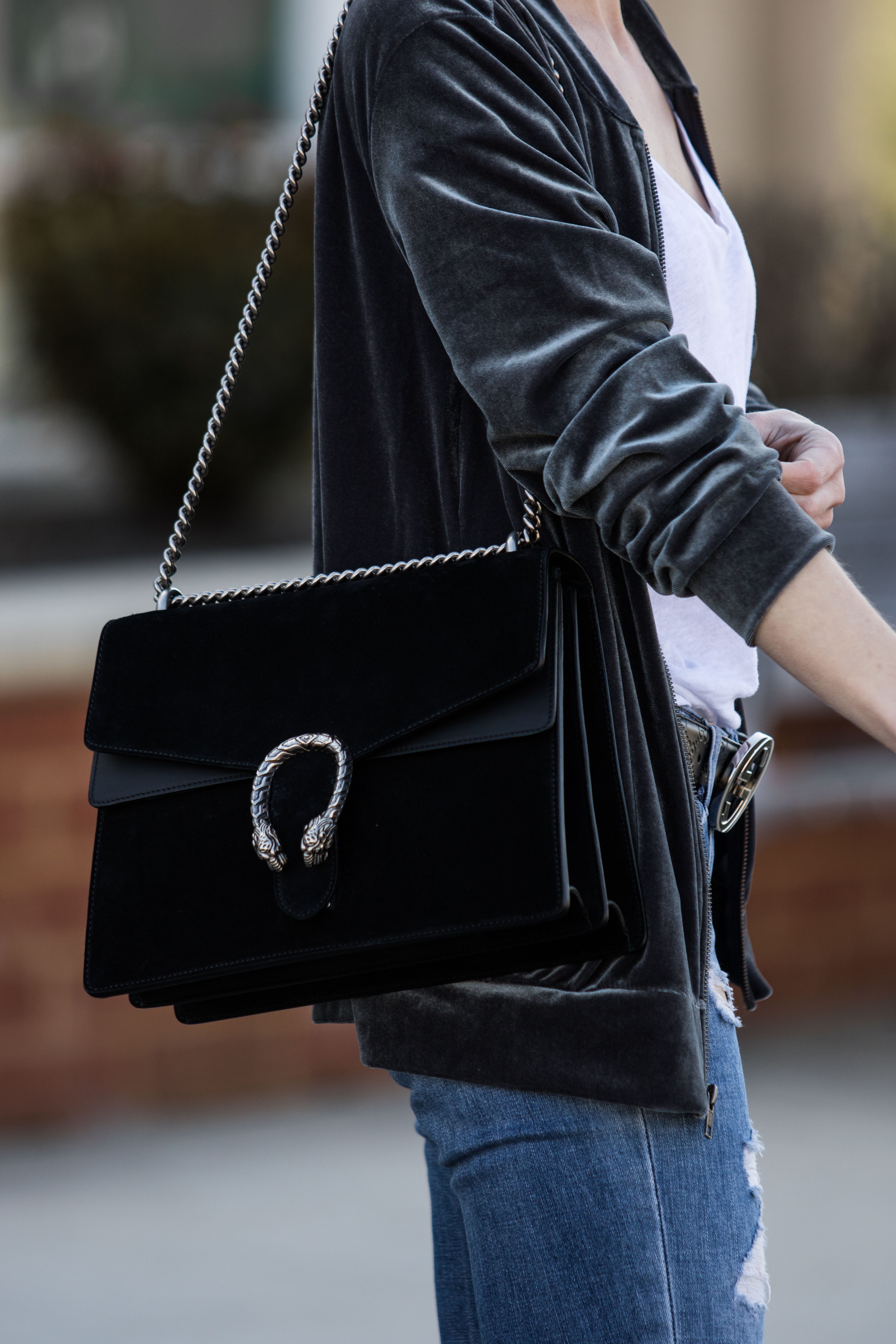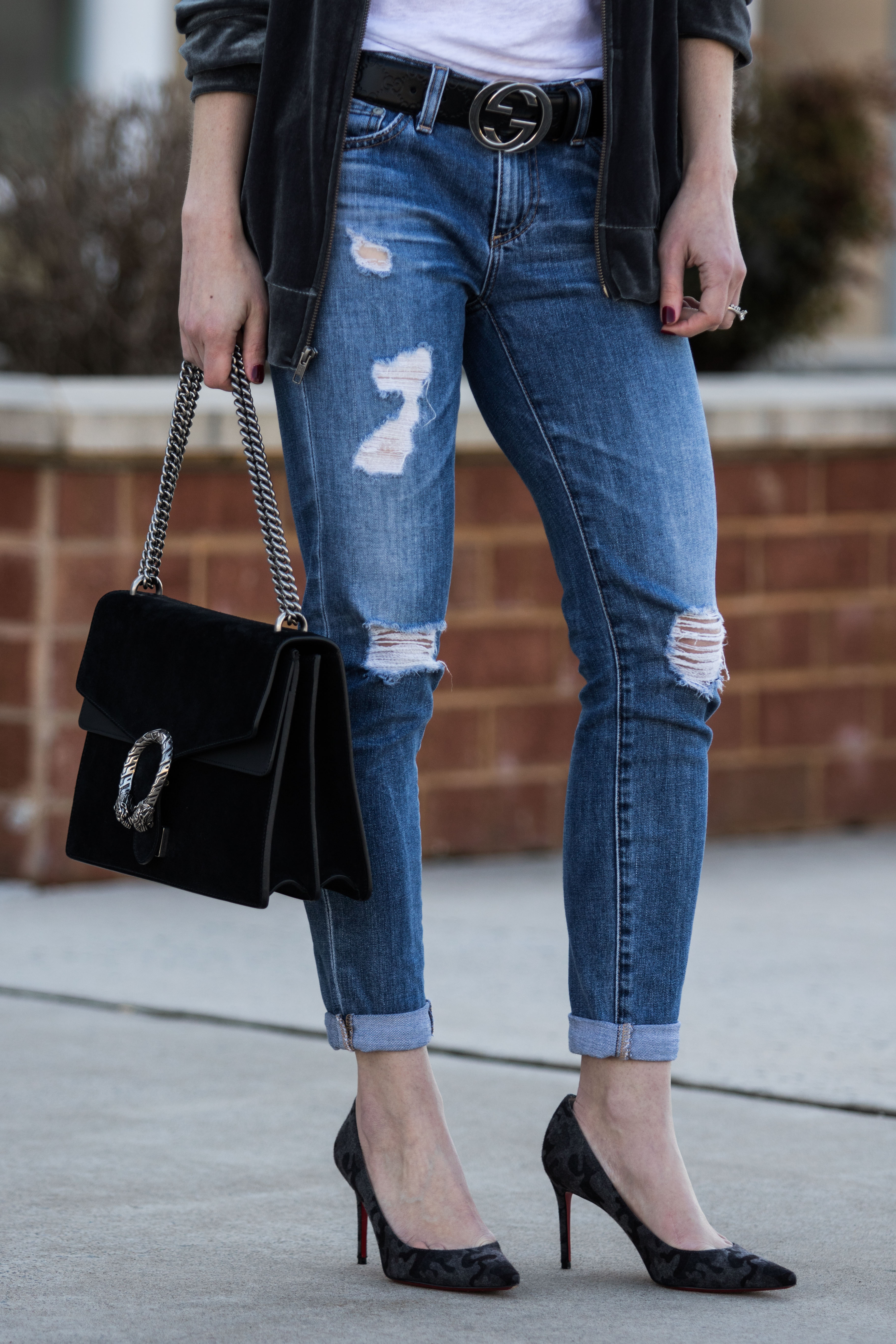 Ripped jeans and a white tee reflect the casual vibe of the track jacket, but I incorporated a little glam with polished accessories. About these camo print Louboutins—I actually found them ON SALE during saldi season in Rome last month. Passing them up wasn't even an option and my husband agreed since they're camo print, ha!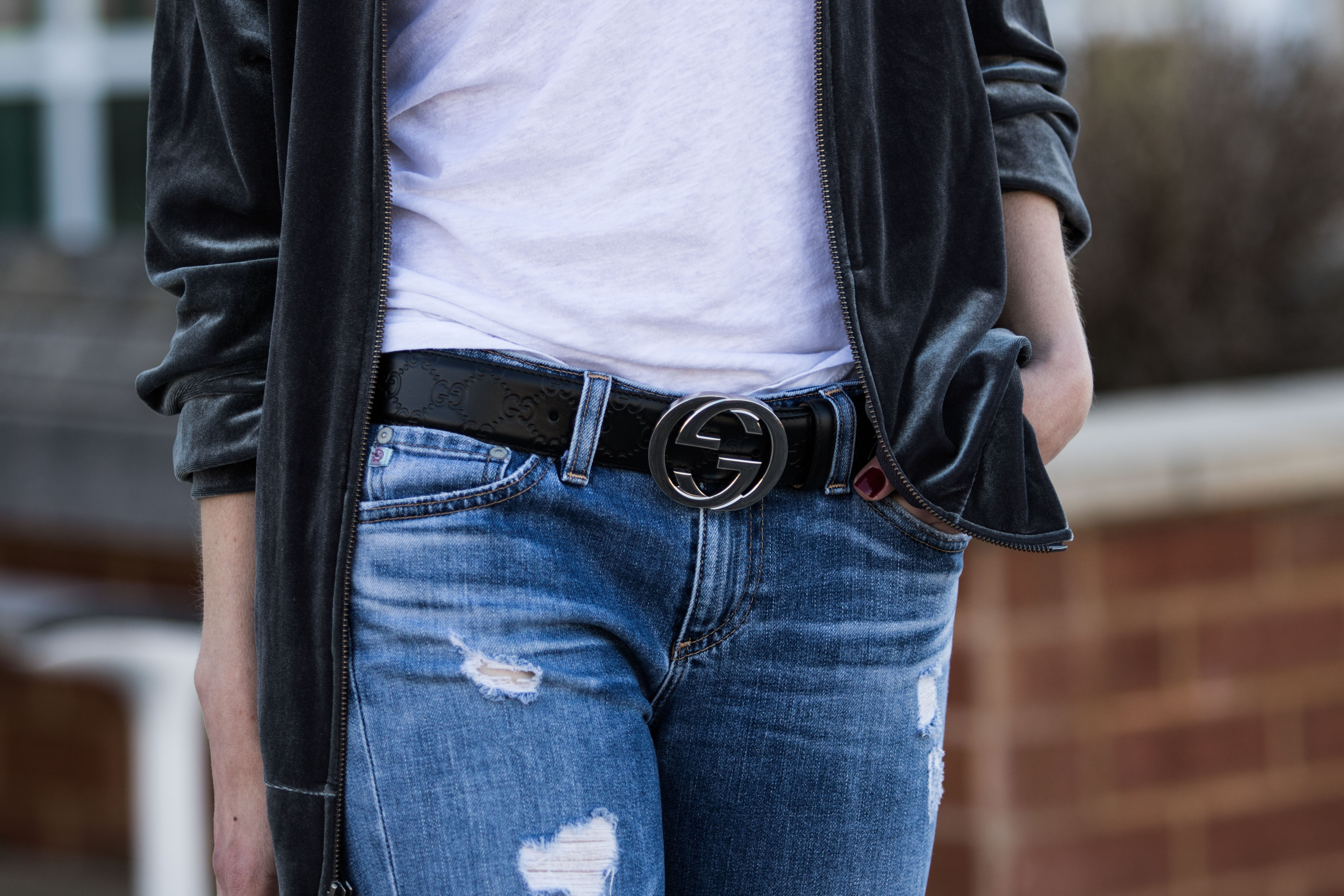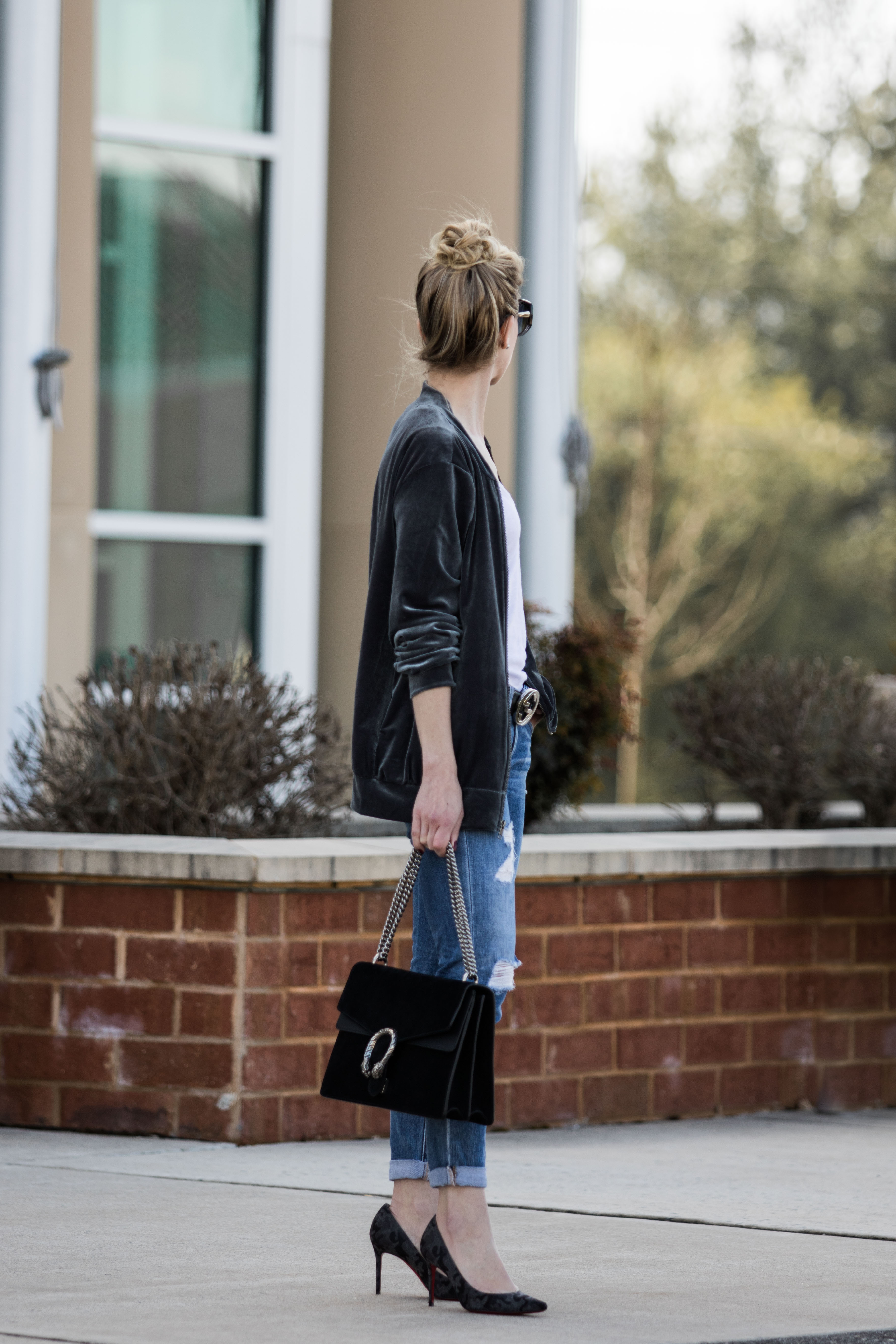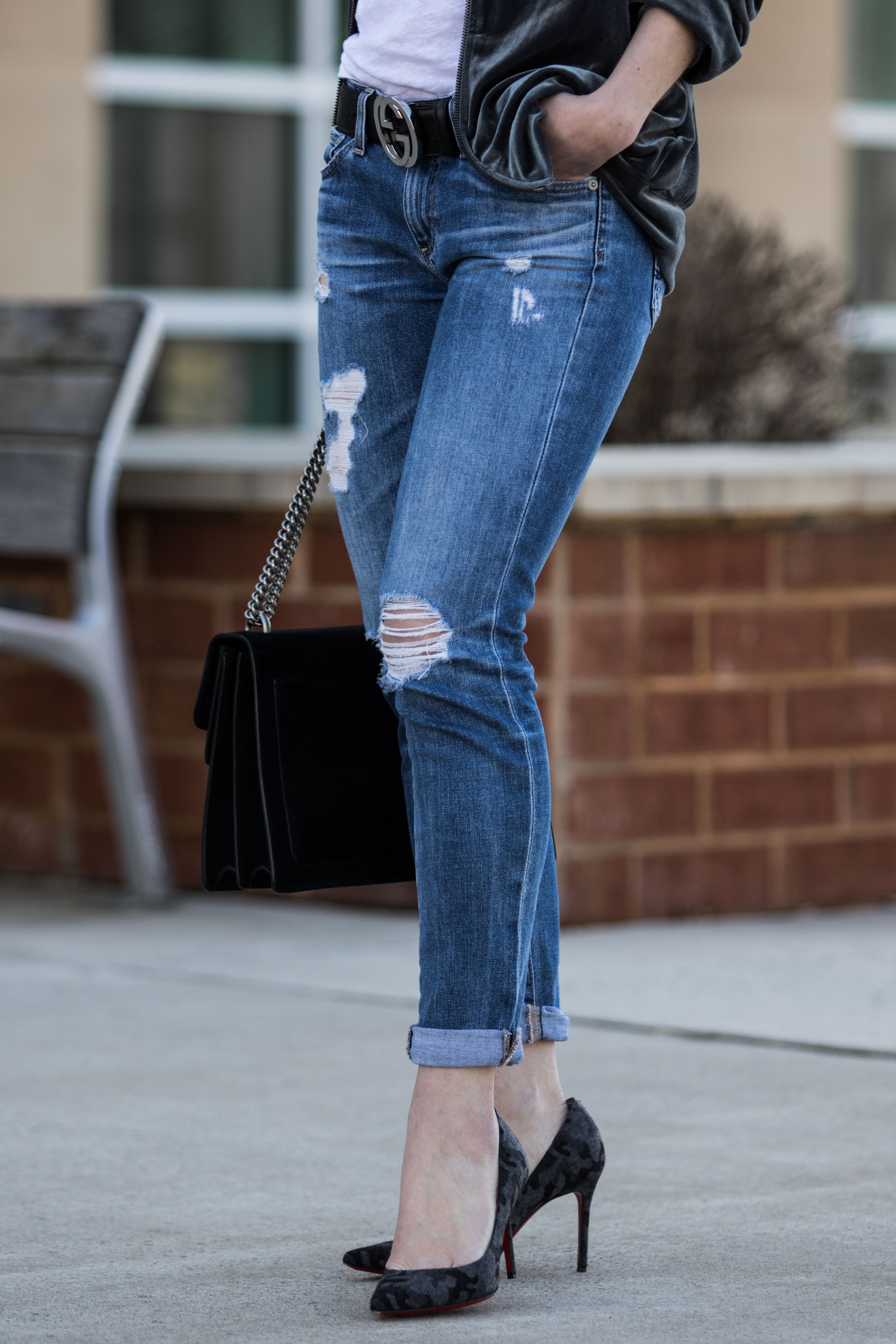 What do you all think about the track jacket trend—would you wear one?
Shop the Post
Linking with Walking in Memphis in High Heels, Living in Color Style, Elegantly Dressed and Stylish, The Pleated Poppy & Color and Grace