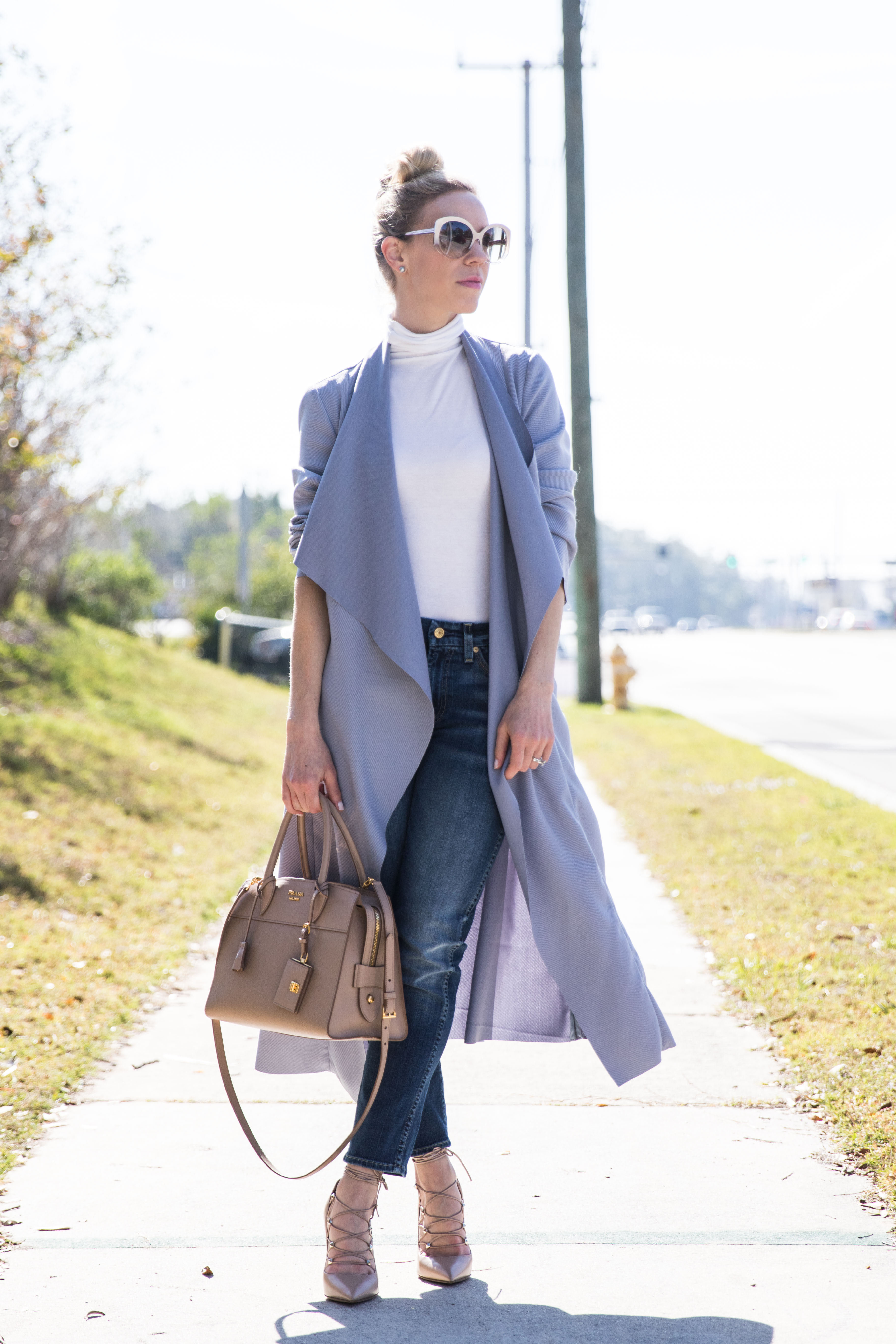 Whenever spring rolls around, I always find myself drawn to the color light blue. There's something about it that's refreshing after wearing dark colors most of fall and winter. Although it's not technically spring yet, it definitely felt that way when we were in Florida!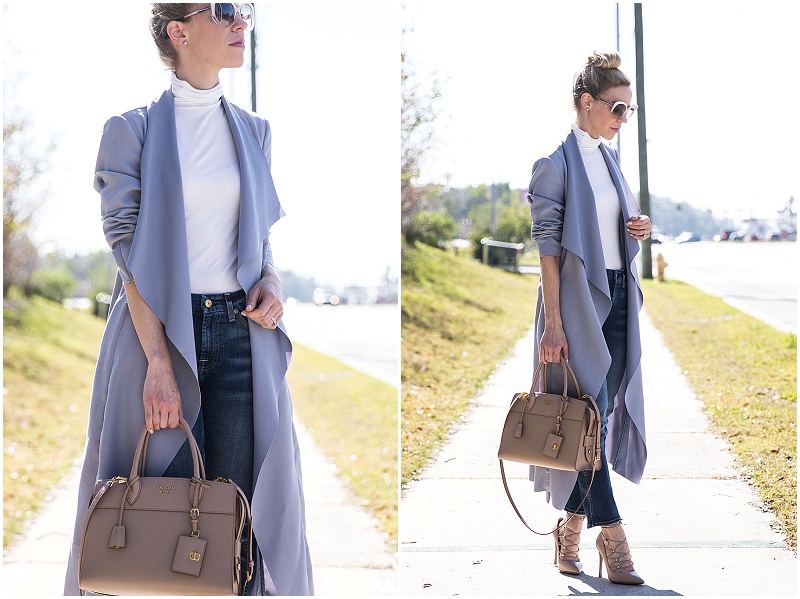 I usually wear light blue with neutrals like white, beige or tan, but I think this particular shade would also work well with black. The long length and waterfall collar of this jacket make it a statement piece, so I paired it with a simple turtleneck and and nude accessories. For other styling options, it would also look great over a mini dress or skirt, or you could swap out the matching tie belt for a polished leather one.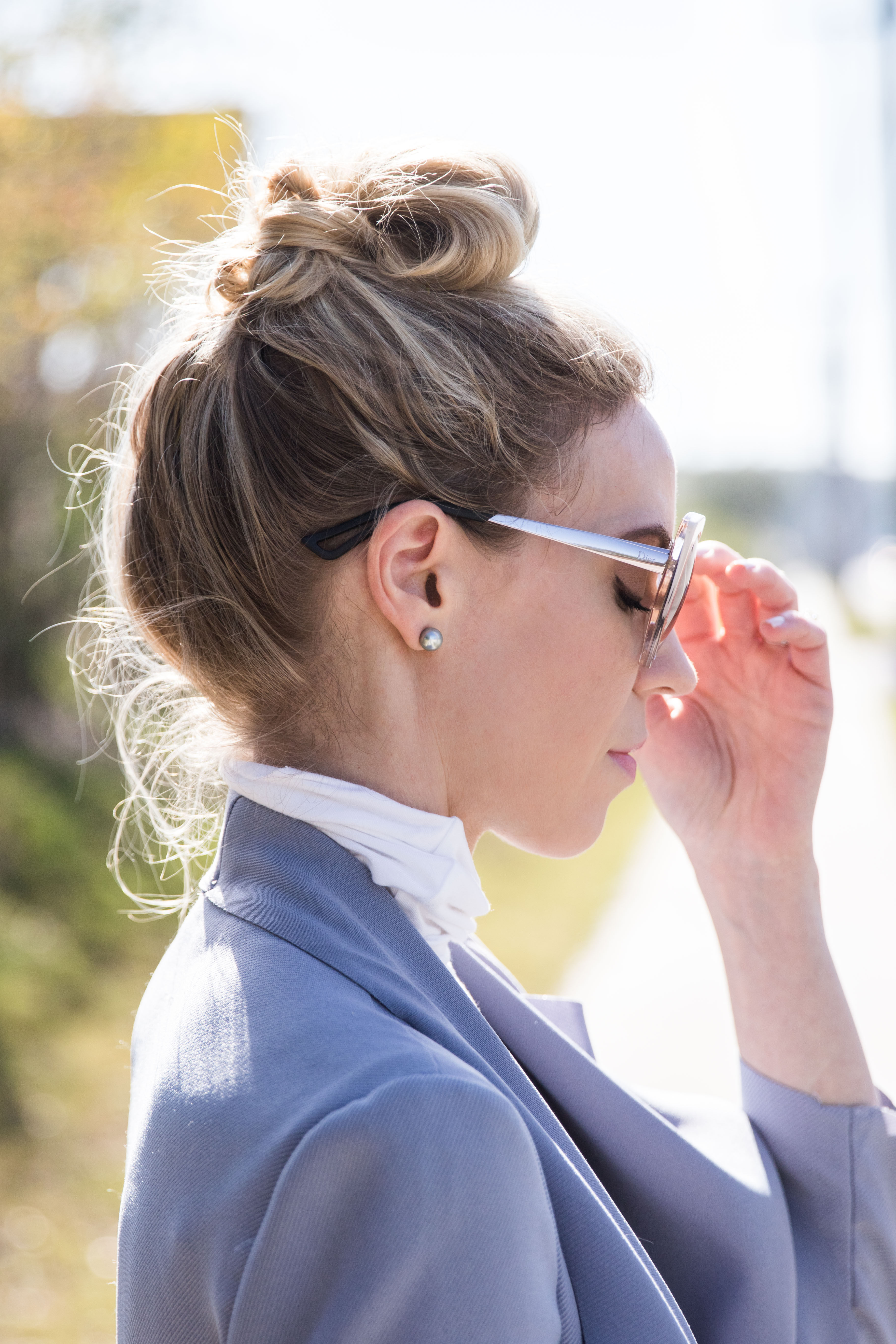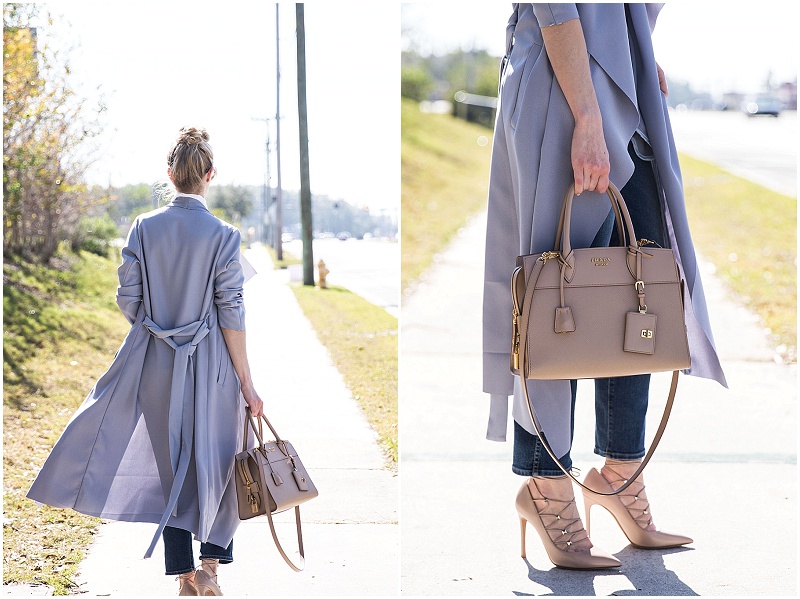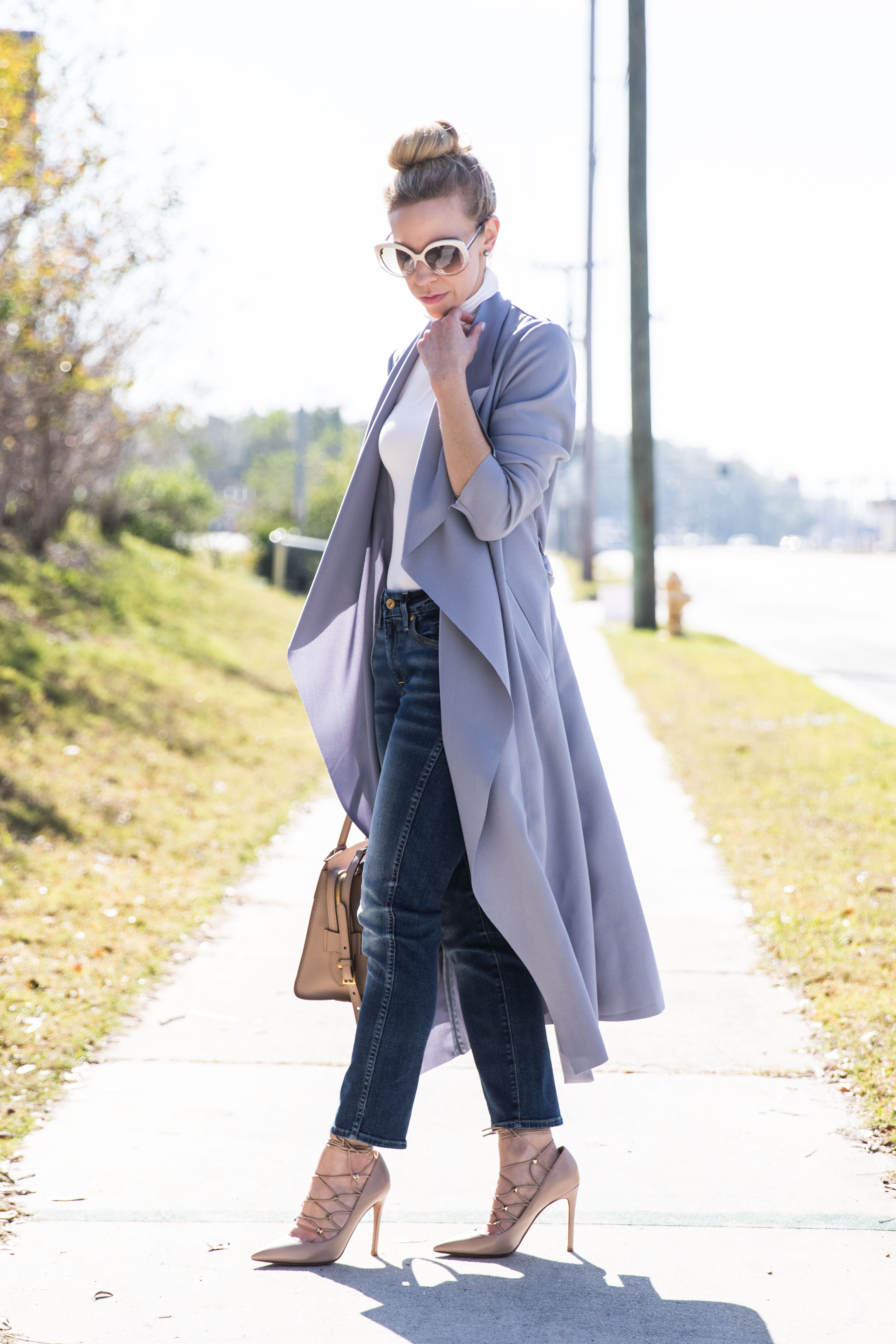 Just a little PSA about these jeans I'm wearing—SO comfy and flattering, plus the wash is beautiful with anything. I can't recommend them enough if you're looking for a straight leg pair (plus they happen to be on sale—you guys know I never pay full price for my designer denim!)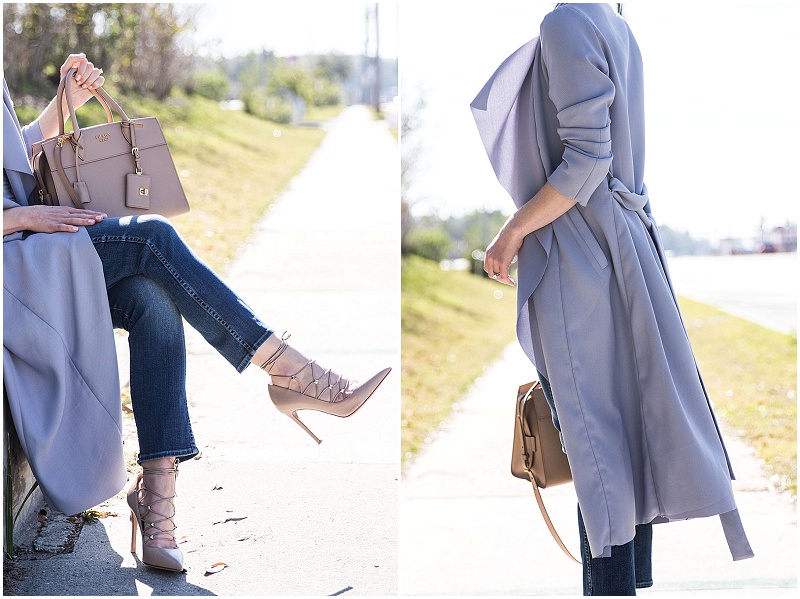 Wishing all of you a wonderful weekend and I'll see you again next week!
Shop the Post
Linking with Living in Color, Stylin' in St. Louis, Happiness at Mid Life, Doused in Pink, Posh Classy Mom & Rachel the Hat