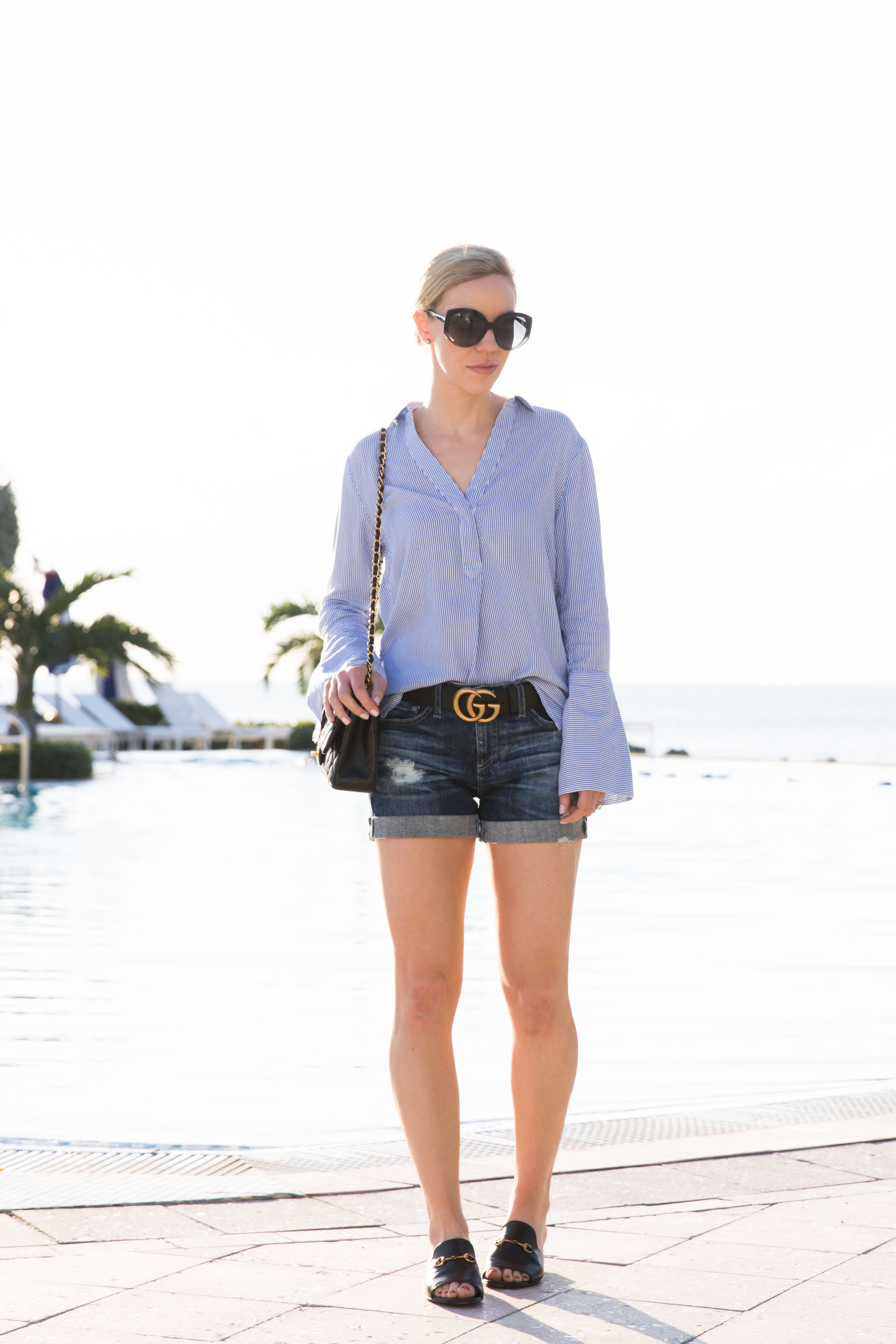 We've been living it up lately here in Florida—and by that, I mean eating all the food we couldn't get our hands on in Italy and shopping too much in our favorite stores (I've spent more time and money in Target the last few days than I care to admit). The past two mornings, my husband and I have gotten up early and gone to our favorite donut shop in Titusville for breakfast—besides delicious donuts, they have the most incredible breakfast bacon, egg and cheese croissant sandwich I've ever eaten.
Looking back at these photos from the Keys is making me wish I could go back already! We'll be making our way back to Virginia tomorrow and I have a feeling all this sunshine and warm weather we've gotten used to is going to make the transition back to winter a little rough.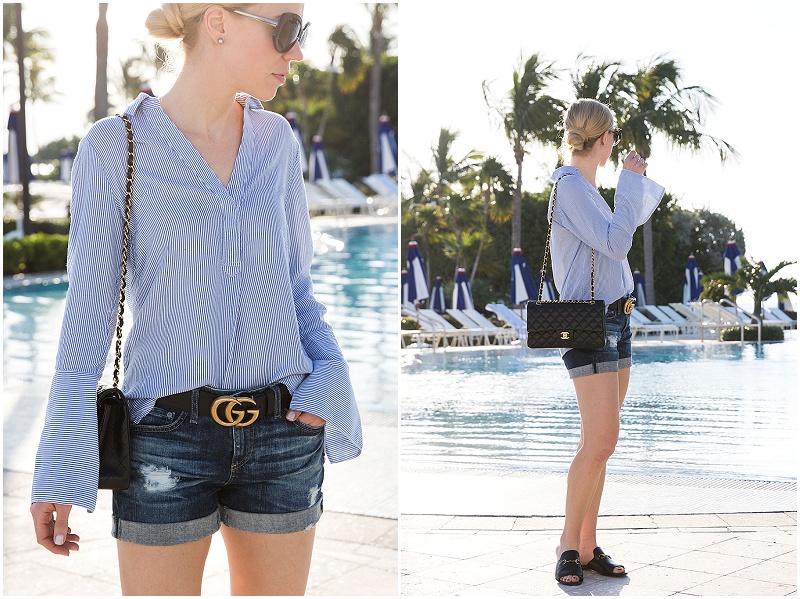 This $25 top is the perfect piece to add to your closet right now if you want to try the statement sleeve trend without breaking the bank. Although the bell sleeves are modern, I love how the blue and white stripes give it classic appeal. I paired mine with denim shorts and slide sandals for a casual day weekend look.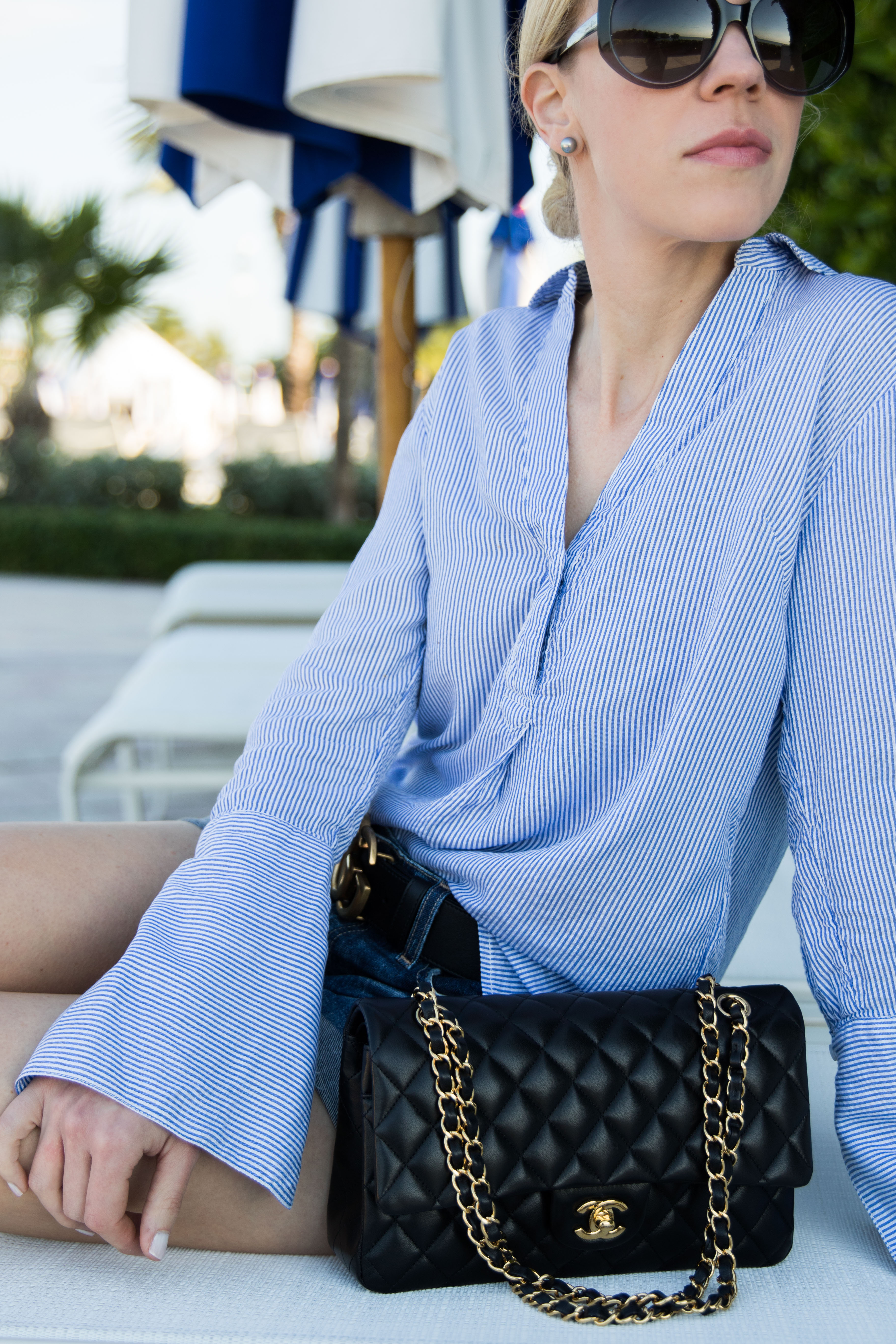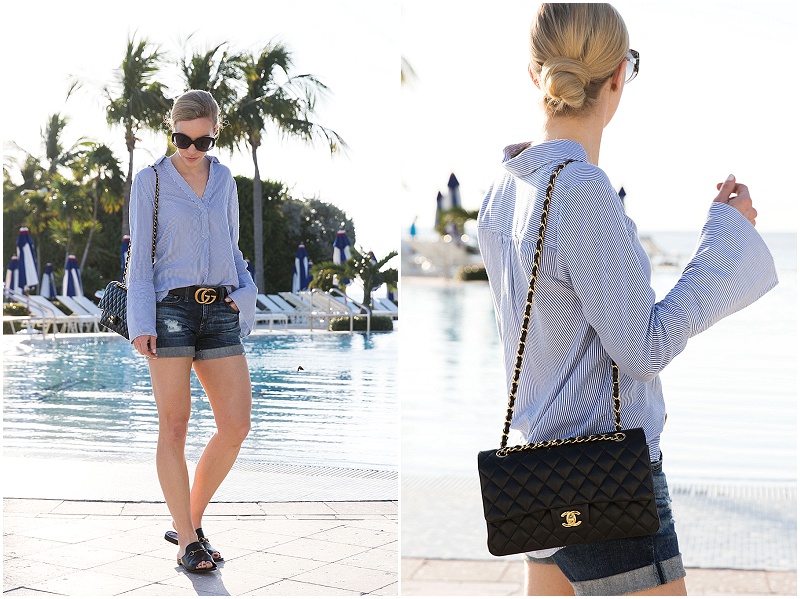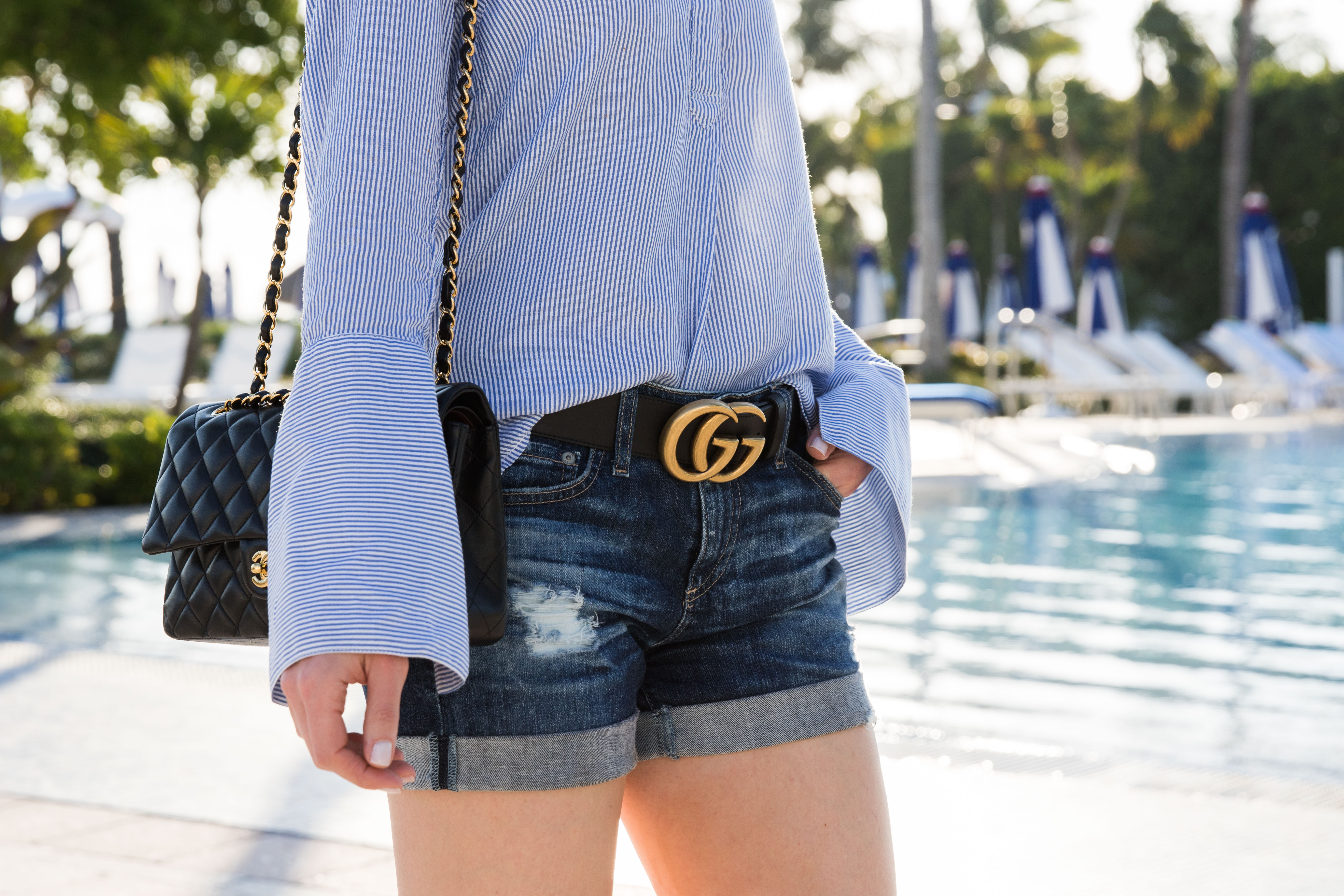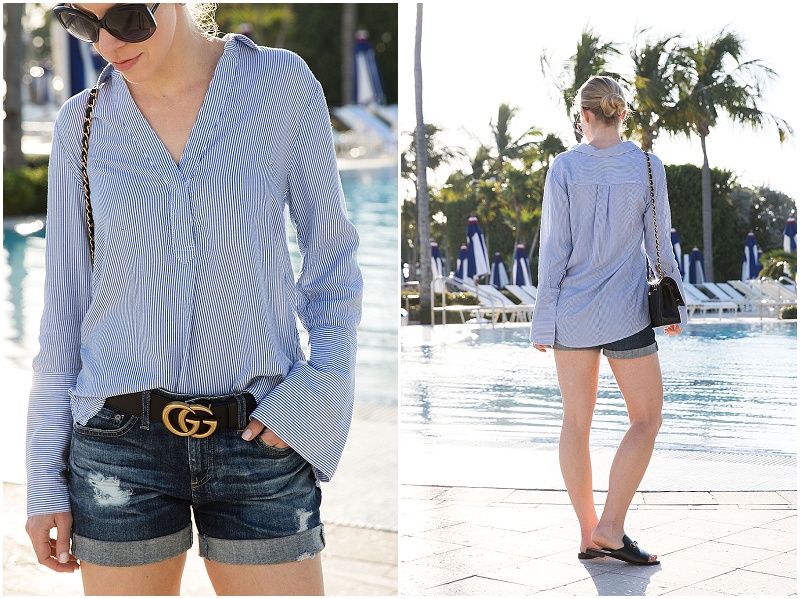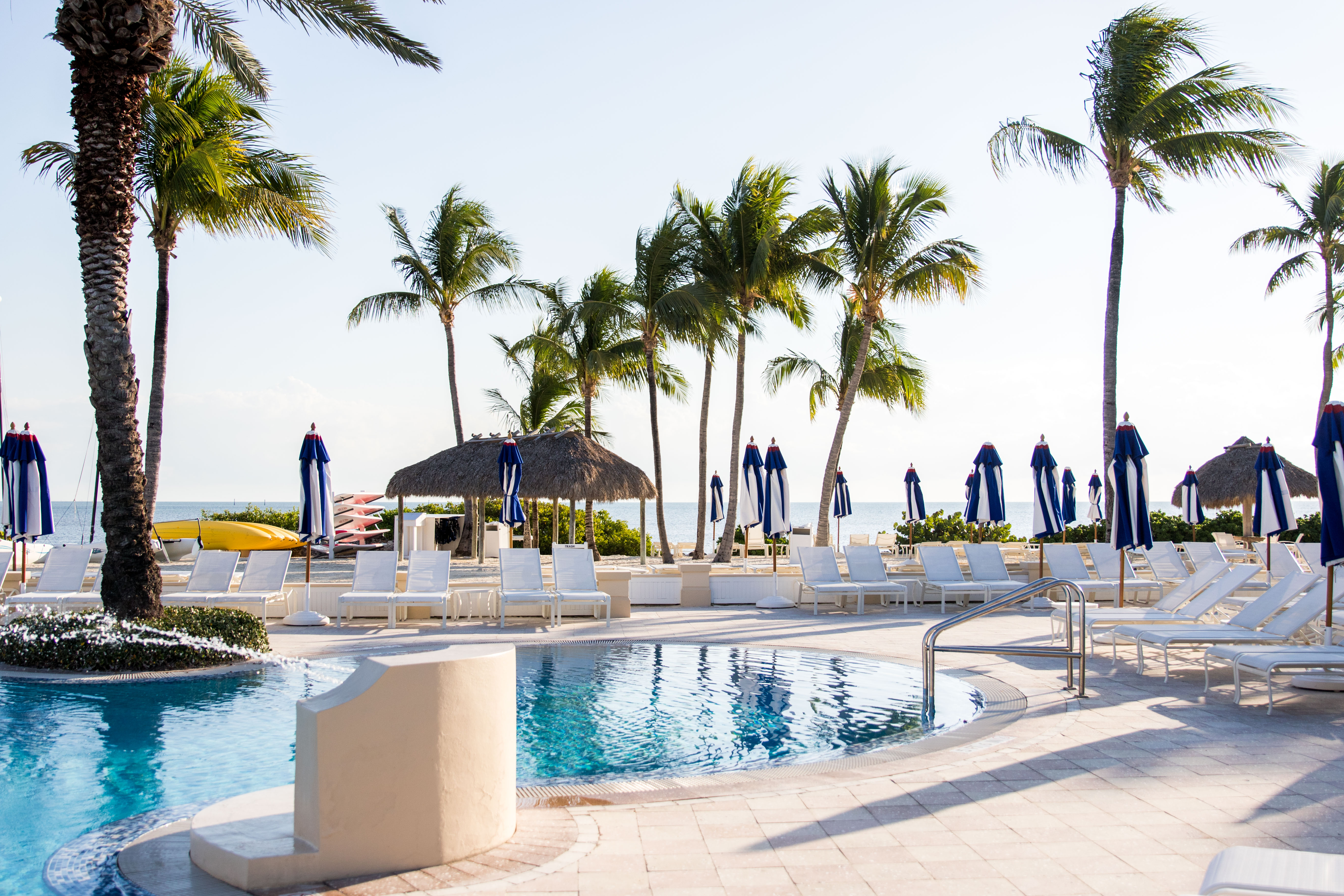 How gorgeous is this pool area? I would be perfectly content hanging out here all day!
Shop the Post
Linking with Walking in Memphis in High Heels, Living in Color Style, Elegantly Dressed and Stylish, The Pleated Poppy & Color and Grace