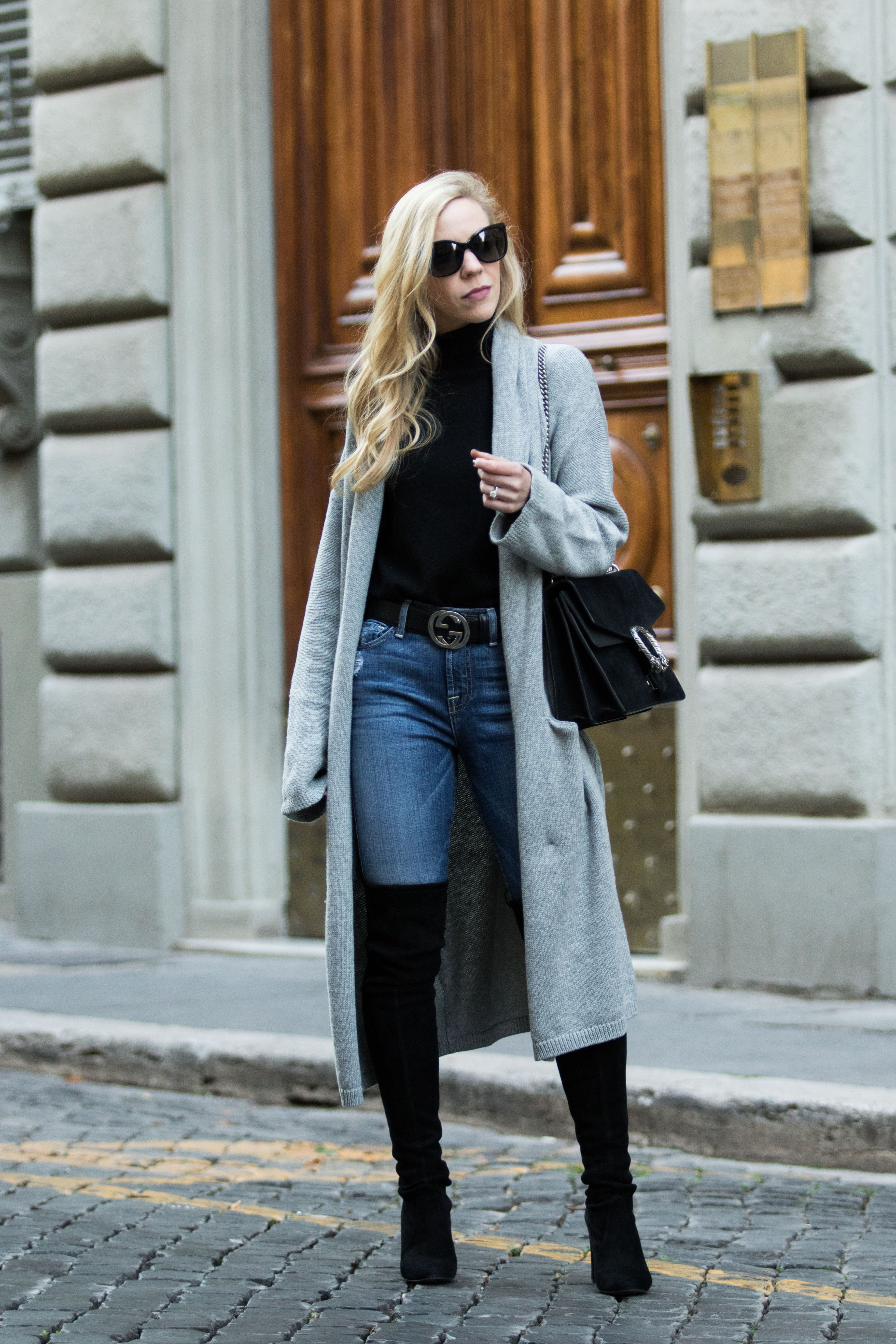 Hello from Virginia! After an extremely long journey, we finally made it home on Friday evening. Between an hour car ride from our apartment to the airport in Rome, an hour and a half flight to Munich followed by a nine-hour flight from Munich to Virginia, and finally an hour and a half car ride from the airport to my parents' house, I know our kitties were extremely glad to be released from their carriers! It really amazes me how well they can handle travel, but little do they know they have another adventure ahead of them when we leave for Jordan in a few months! In the meantime, they're getting used to living in my parents' house with their cat (there's been plenty of hissing and growling but thankfully no fights yet). My hubby and I have been a little jet-lagged the past few days but other than that we're pretty much settled and happy to be home for the next few months.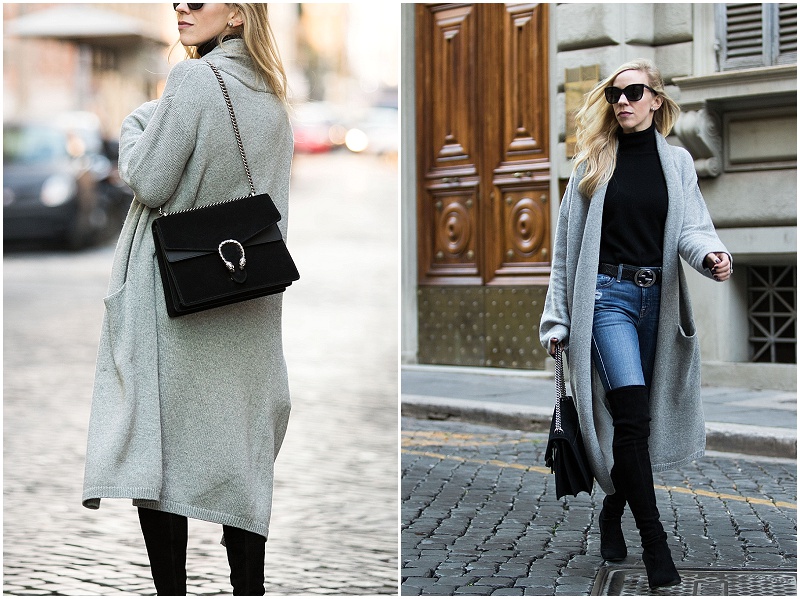 This street-style shoot was the last one we did in Rome and I have to say I'll definitely miss the amazing backgrounds Italy offered for fashion photography. I can't believe this was only a week ago because it feels like so much longer. It's hard to explain but it always feels strange straddling two (extremely different) worlds whenever we travel overseas.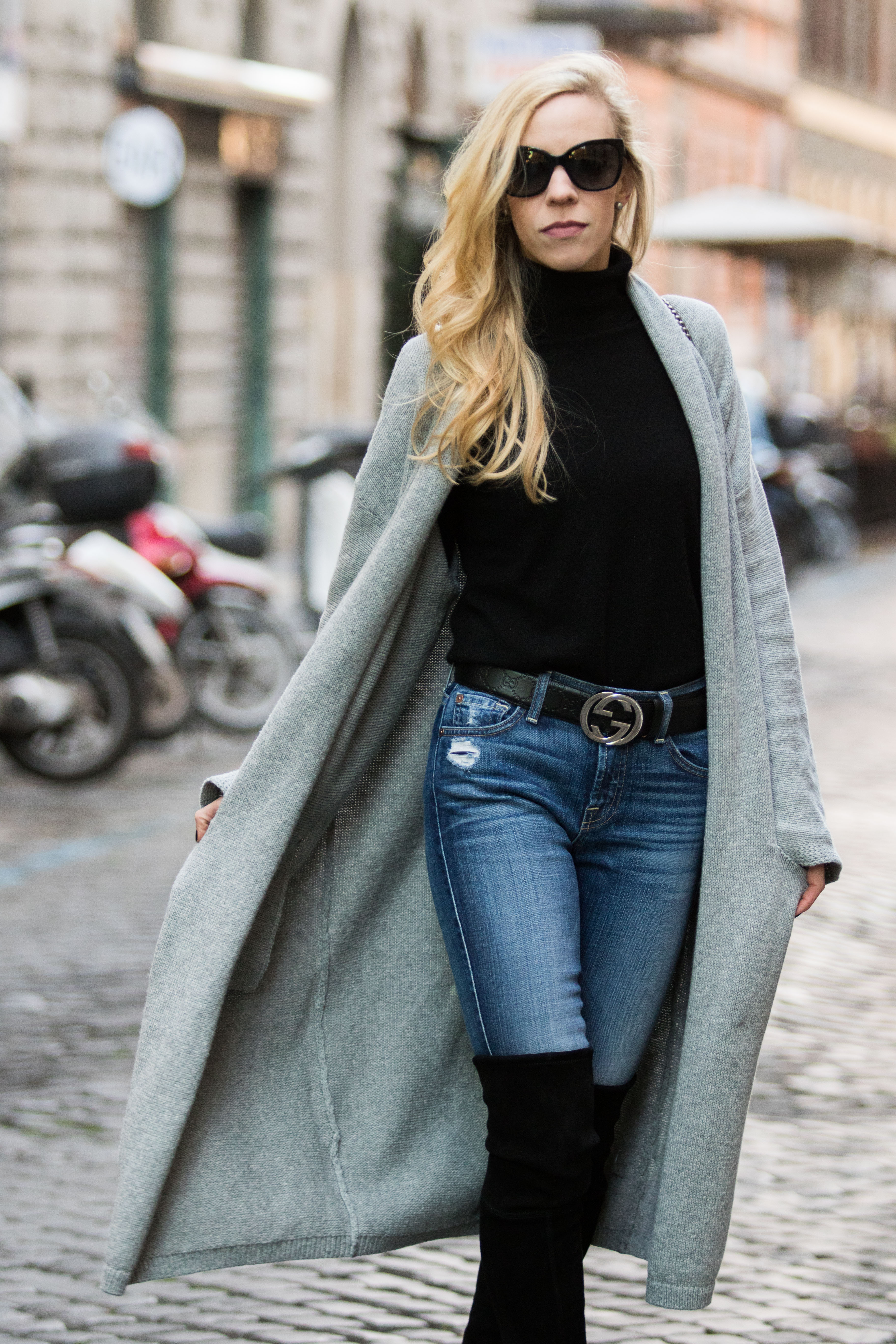 Hands-down the single type of clothing I've collected the most of during fall and winter has been cardigans. I can never seem to have enough, and don't ask me to justify the fact that I probably have at least five gray styles! I've actually had this one in my closet for months but never found the time to bring it out until now.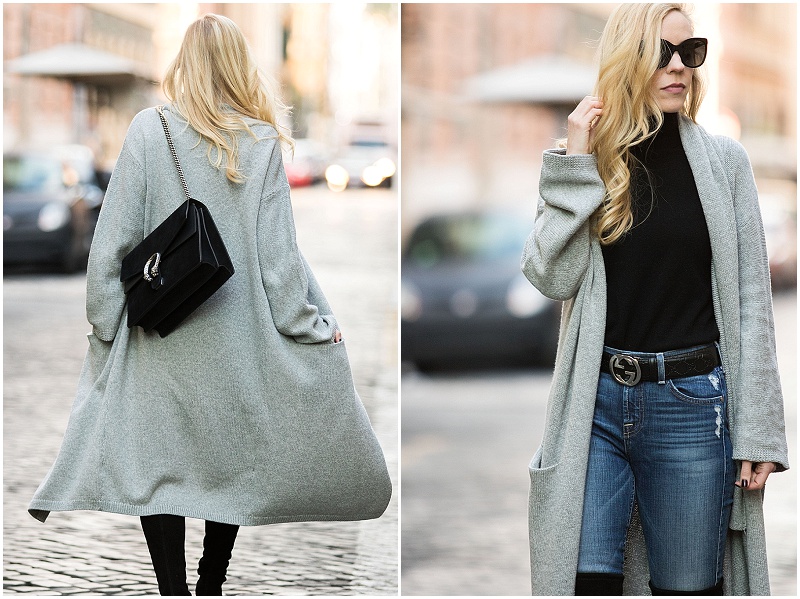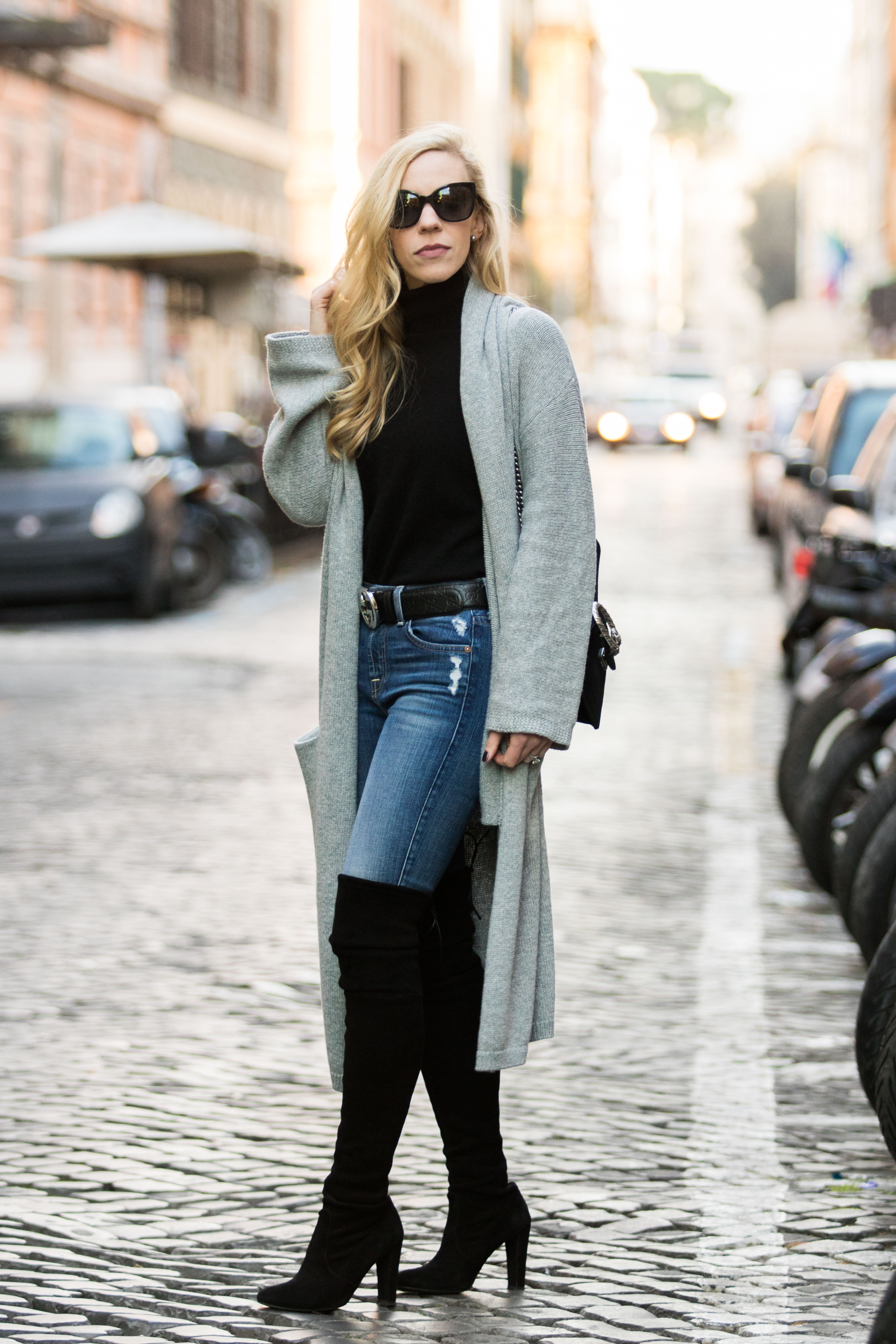 This robe-style cardigan is extremely oversized, so I kept my look streamlined with high waist jeans and over-the-knee boots. Maxi-length cardigans can definitely overwhelm petite frames, so I wouldn't recommend wearing them with flats (but if you're a lucky girl who happens to be very tall, go for it!)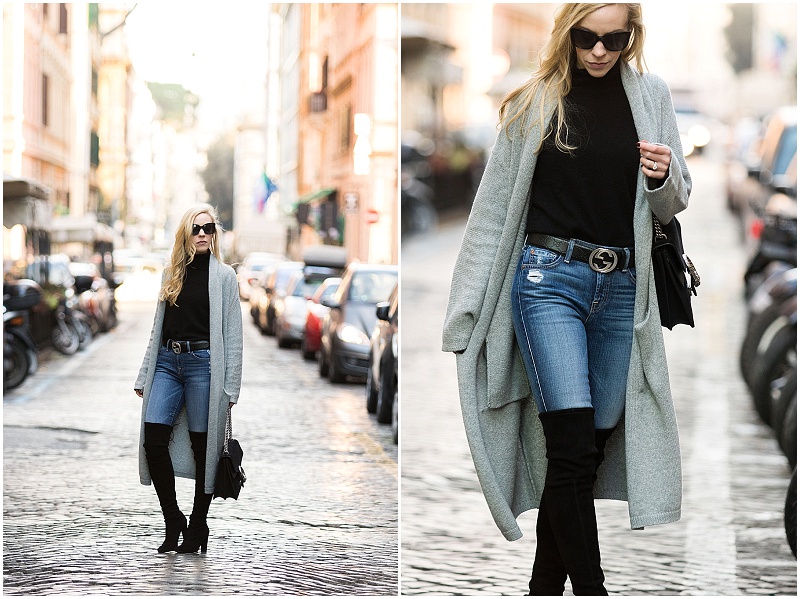 I hope you all had a wonderful weekend and your Monday is off to a great start! Thank you so much for visiting!
Shop the Post
Linking with More Pieces of Me, Sincerely Jenna Marie, Pink Sole & Still Being Molly