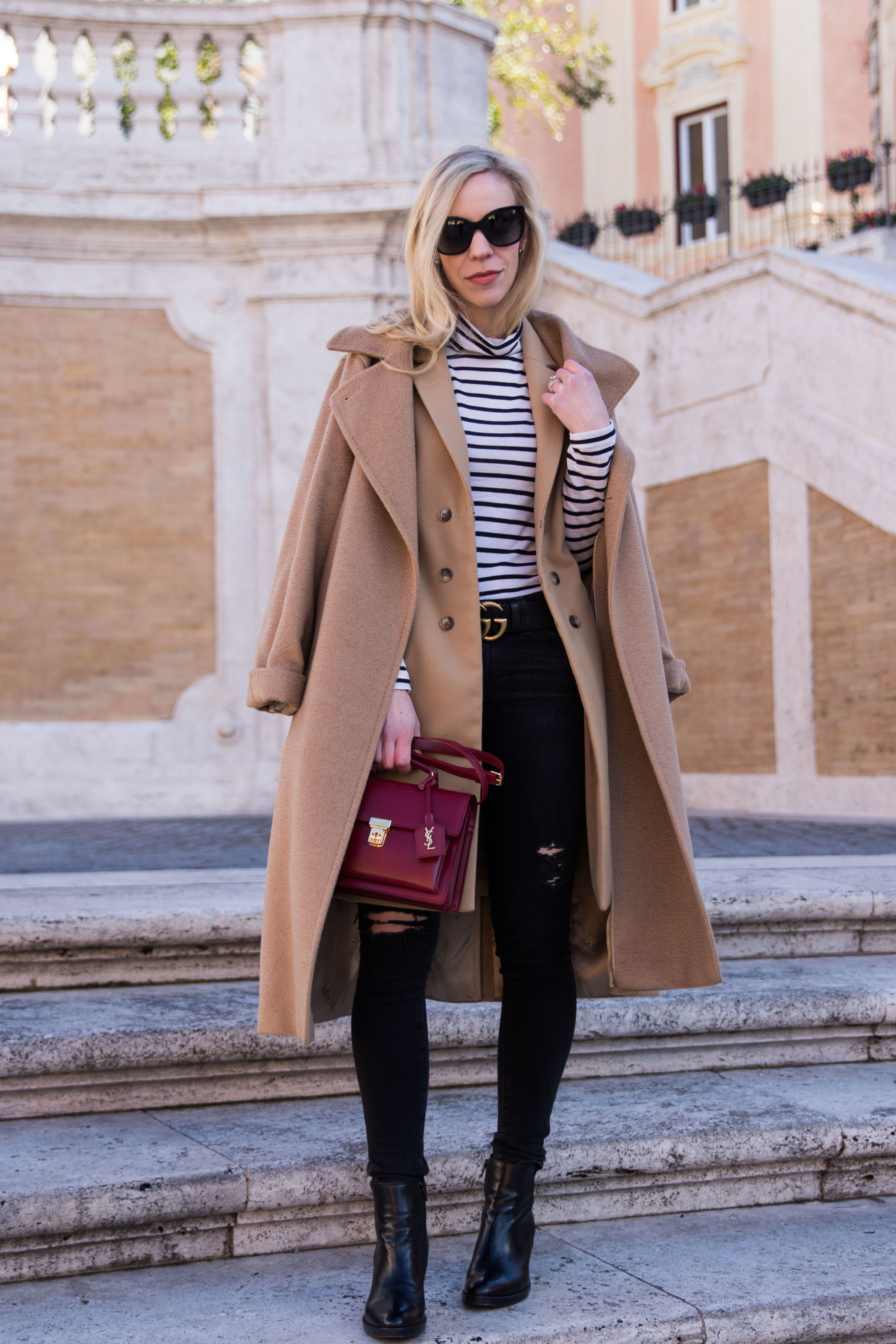 Happy Monday, everyone, and I hope you all enjoyed the weekend! On Saturday I did something I never have since moving to Rome: walked the Spanish Steps in Piazza di Spagna. I can't believe I'm admitting this, but they're usually way too crowded and pick-pocketing can be bad there, so I just avoid it entirely. Since it was a slow day, my husband and I decided to explore a little bit and take some photos—the incredible views definitely made it worthwhile. They actually hold fashion shows here every summer (Valentino had their fall/winter show there the summer before last), and the steps are often used as a runway. Can you even imagine having to gracefully walk all those stairs in high heels?!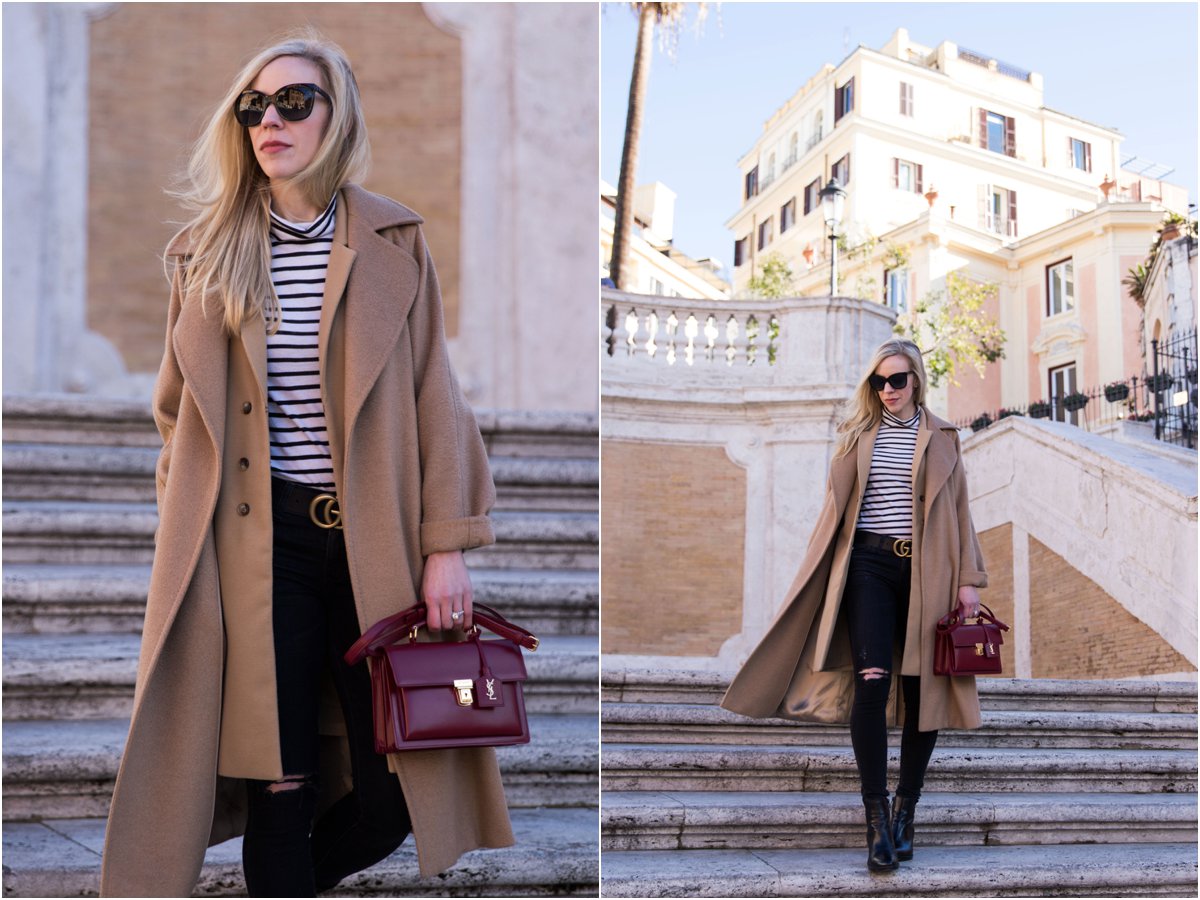 Black and white stripes with camel and a pop of red has always been one of my favorite winter combinations. I hadn't planned on wearing my camel coat for this shoot, but it was really cold in the shade—and I actually ended up liking the look of the coordinating camel layers.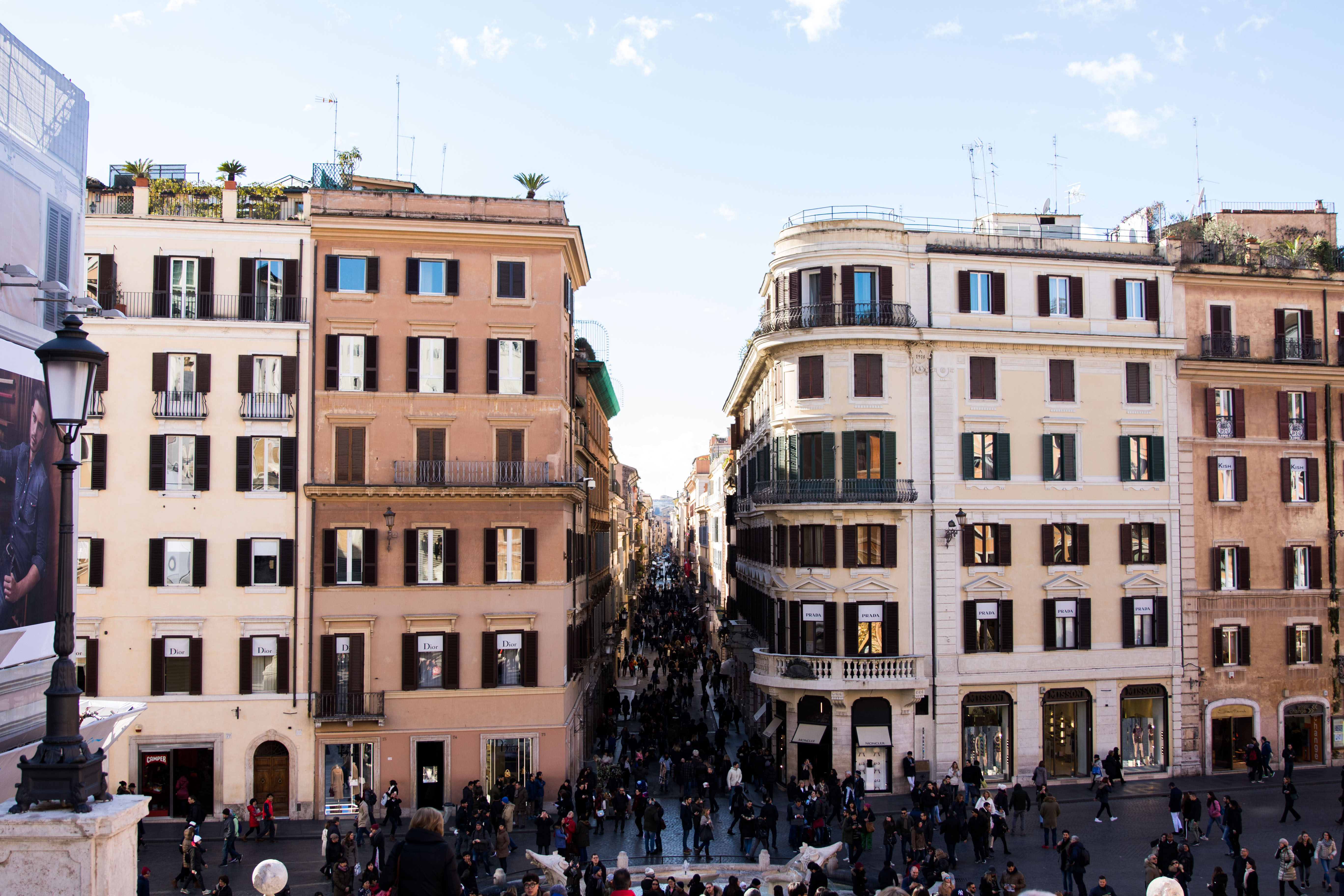 From the top of the Spanish steps you have the best view of Rome's shopping mecca and famous street of couture fashion: Via dei Condotti. Here you'll find basically any luxury designer you can imagine (I mean, any street flanked by Dior and Prada has to be a good one, right?!) I've made quite a few trips down here over the past few years and will definitely miss it when we move!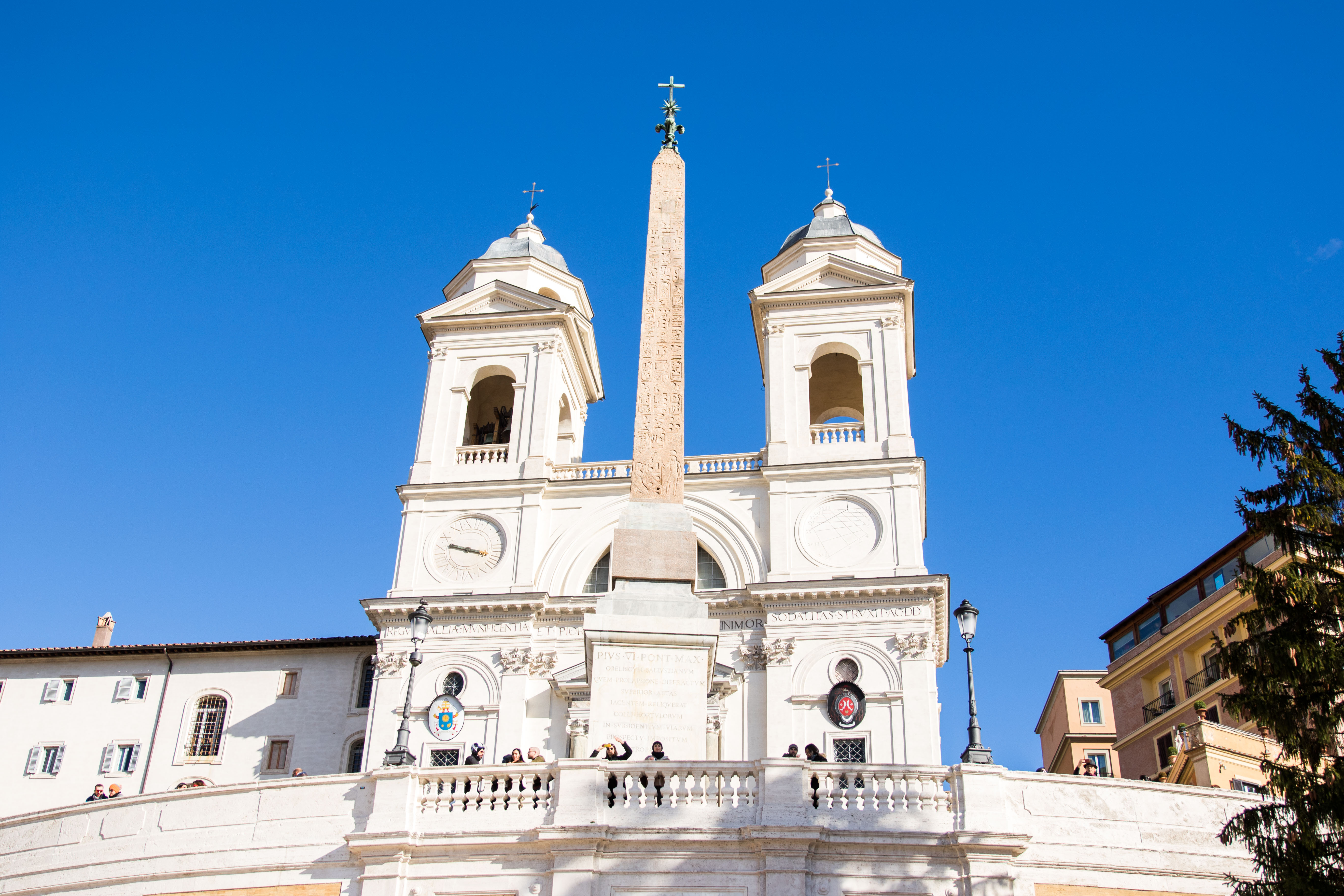 At the top of the Spanish Steps is the Trinità dei Monti church, which is surrounded by another mini piazza.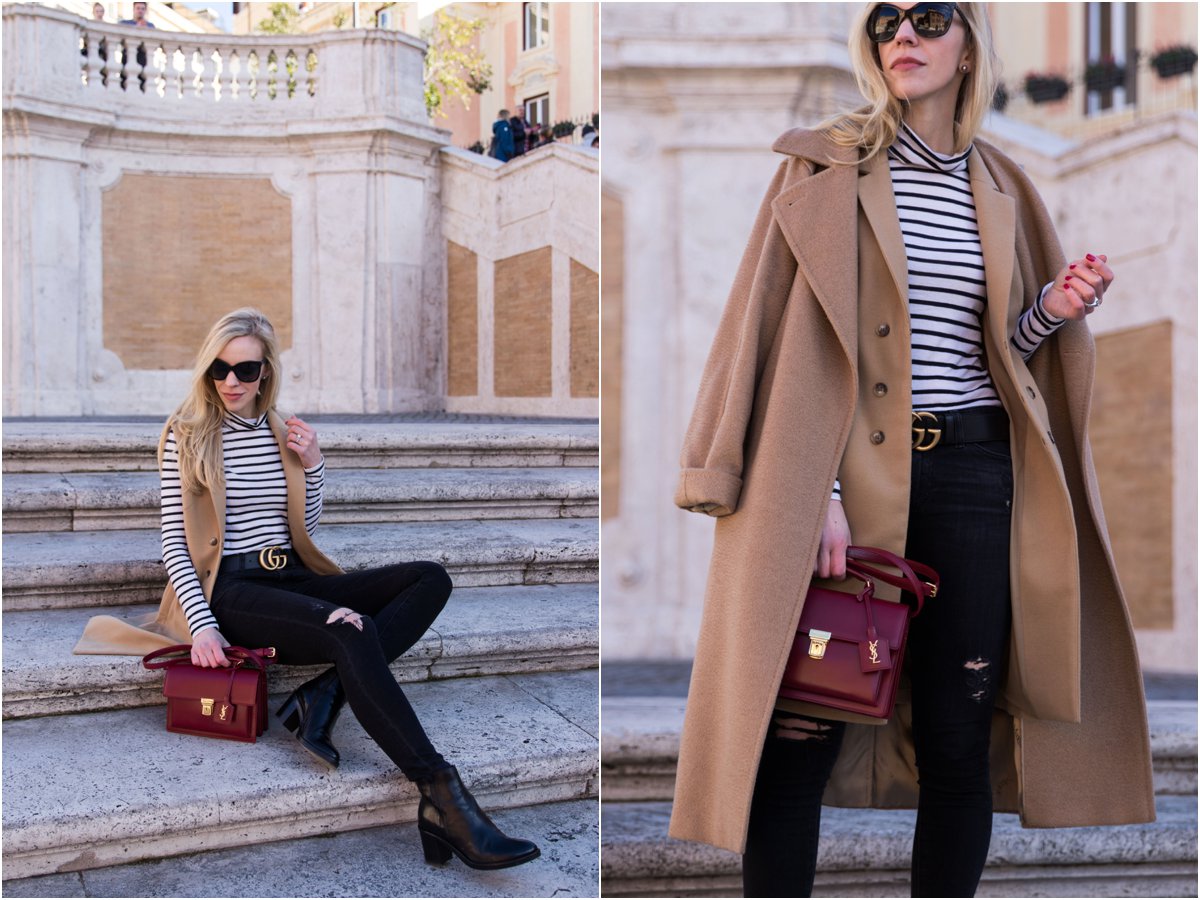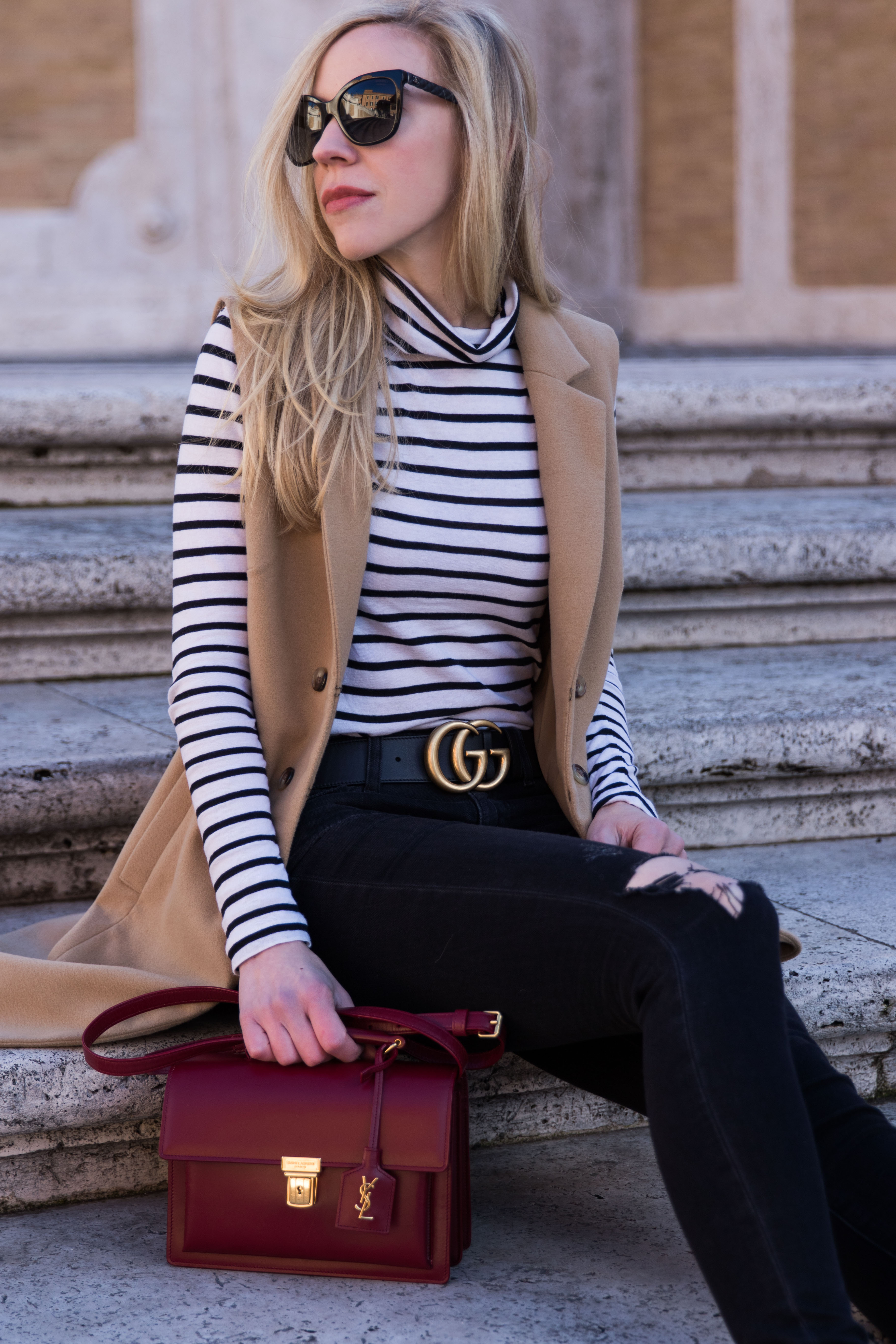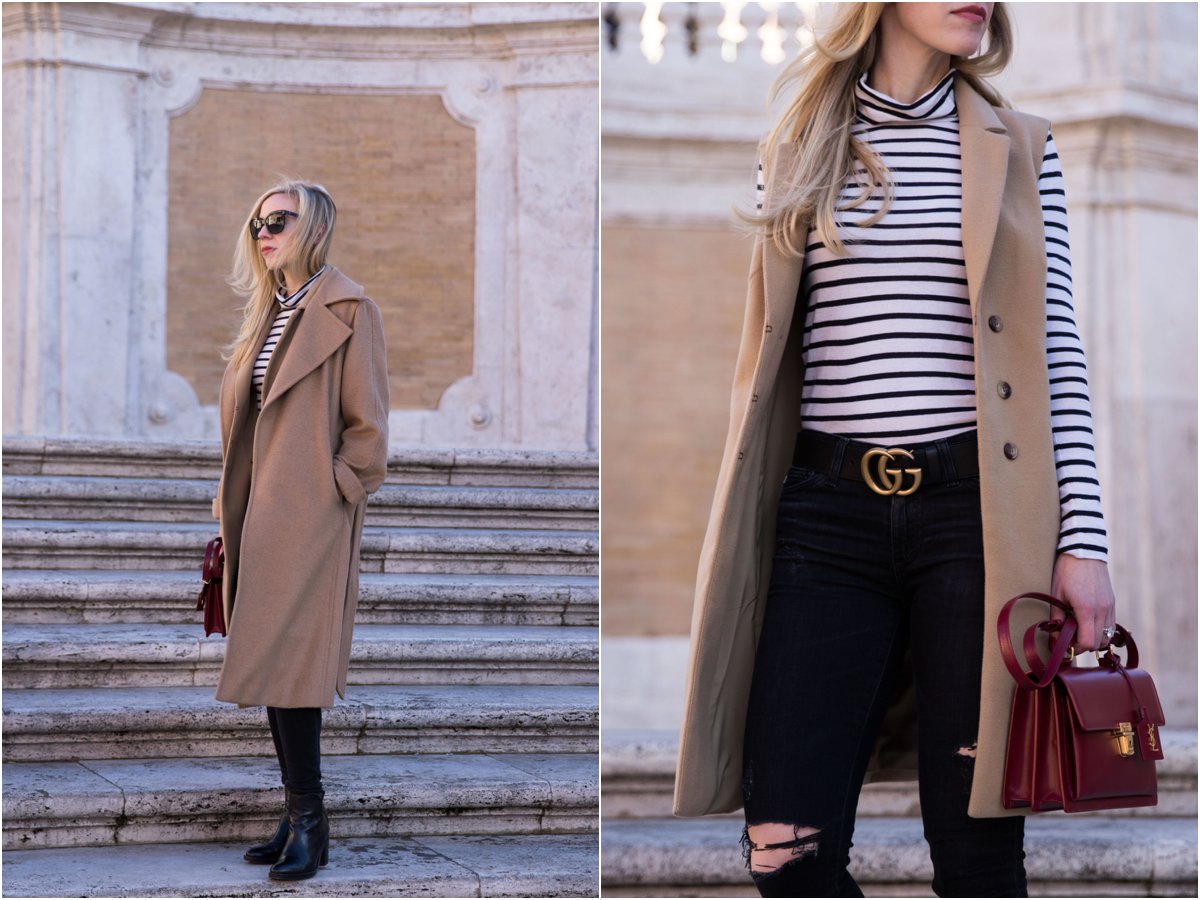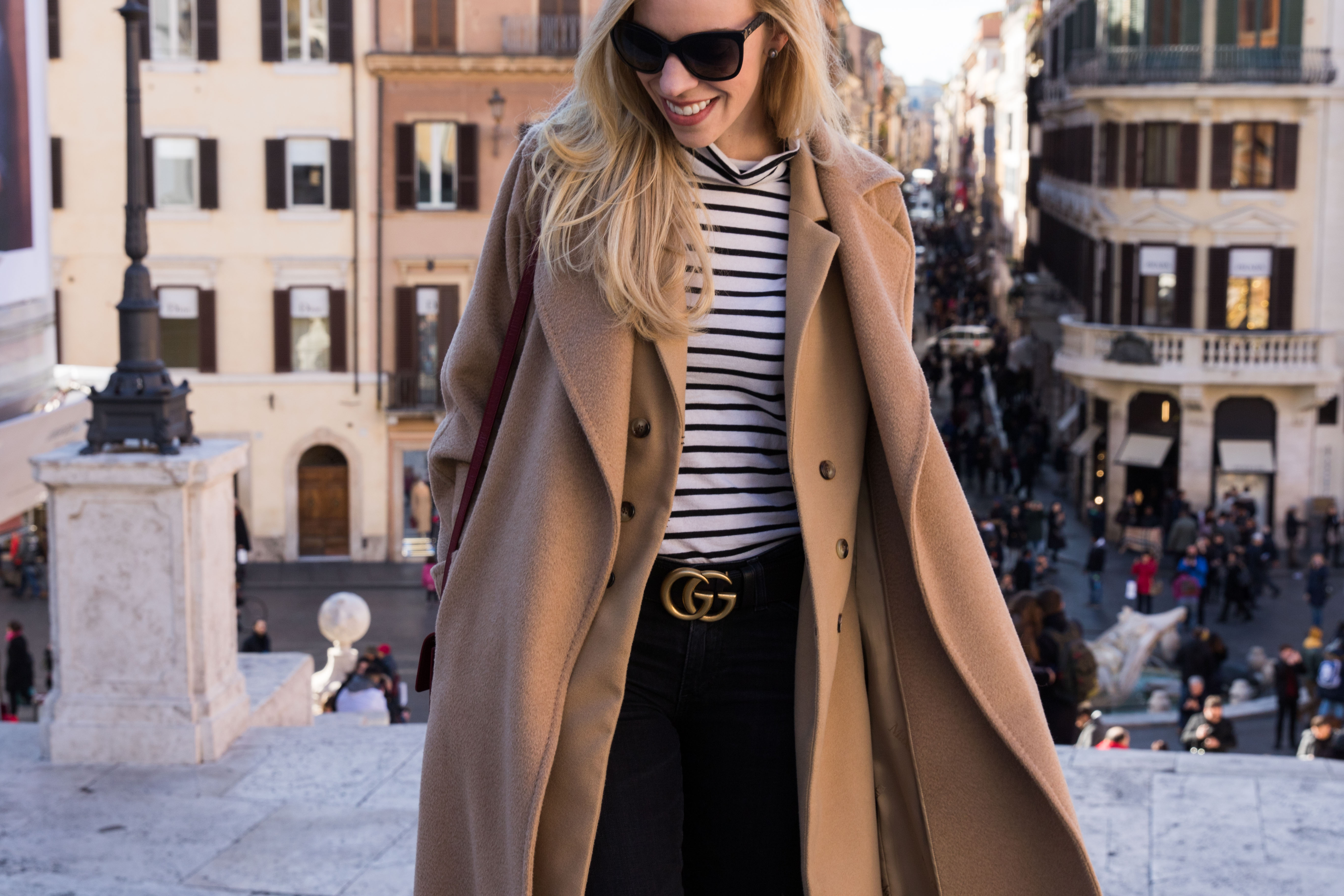 Thank you so much for visiting and I hope your week is off to a great start!
Shop the Post
Linking with More Pieces of Me, Sincerely Jenna Marie, Pink Sole & Still Being Molly