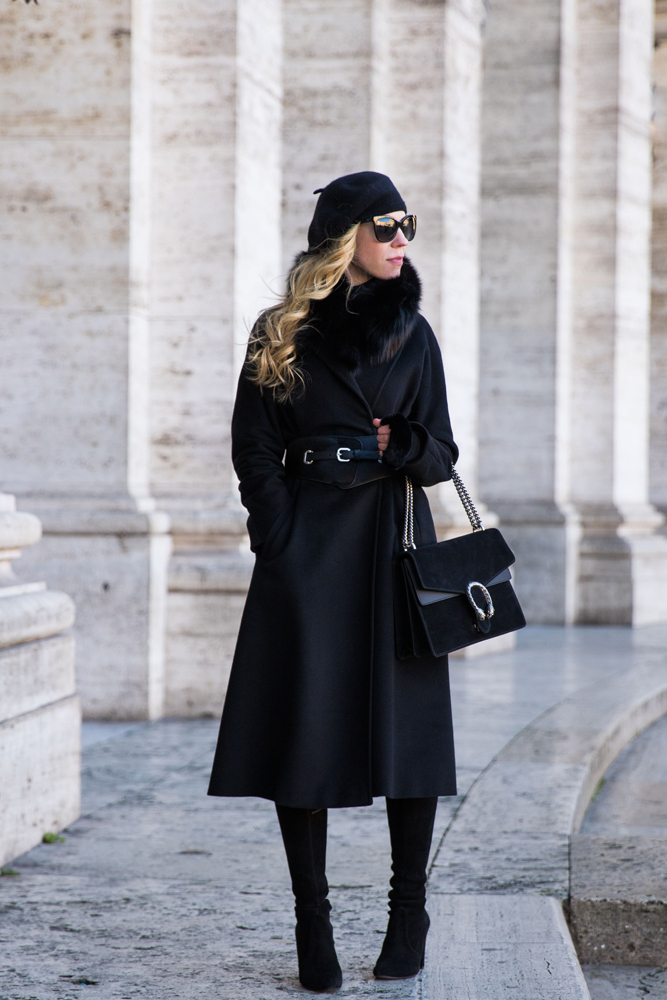 TGIF! I'm so happy Friday is here and the fact that it's a three-day weekend makes it even better. We move from Rome exactly two weeks from today and I'm feeling all kinds of emotions lately. I'm happy about going home, sad to leave Italy, and both anxious/excited about our next chapter in Amman, Jordan. There's so much to do before we leave that it's enough to make anyone's head spin and at the same time we're trying to soak up our last days here, so it's definitely a struggle!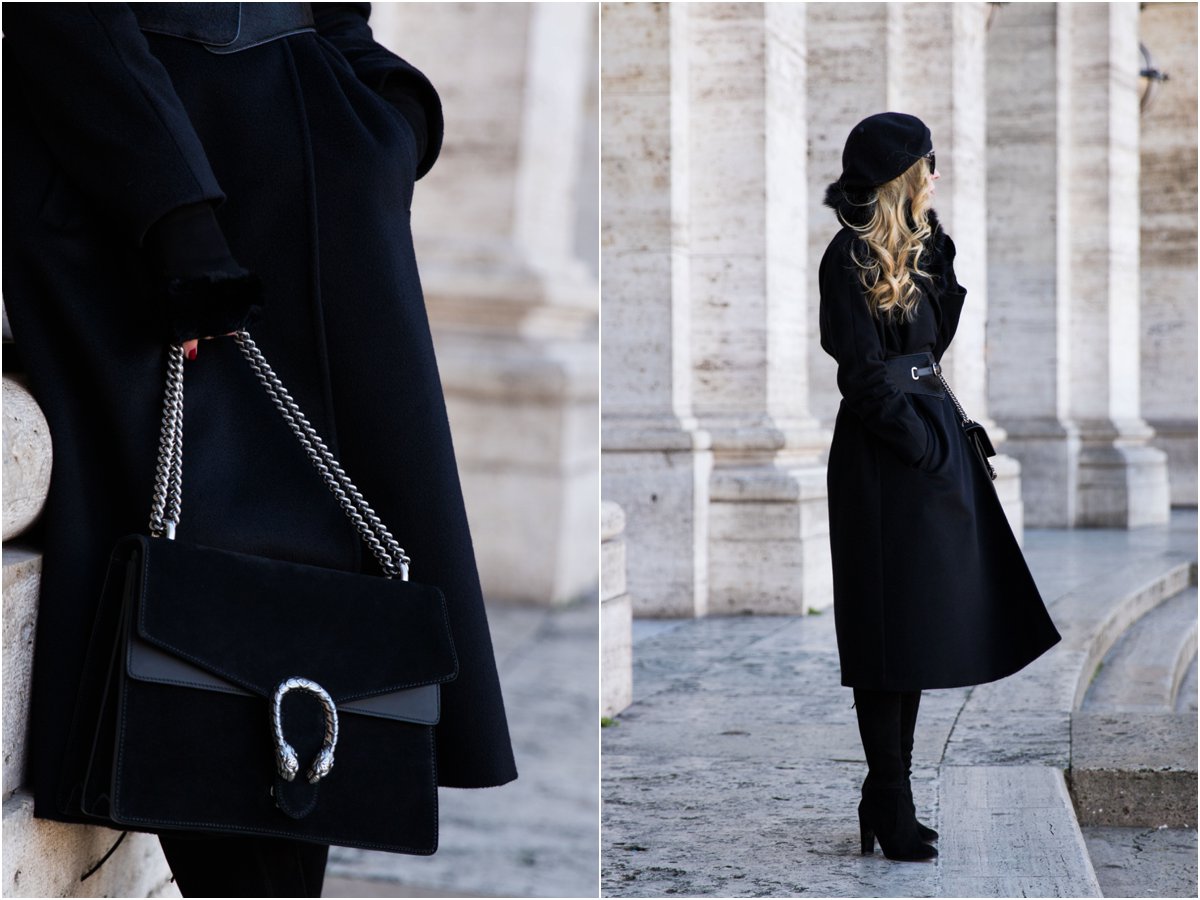 I found this classic black wrap coat during the fall/winter sale at Max Mara, and purchasing it was a no-brainer since I didn't already own a quality black coat. I definitely plan on wearing this for many years! If you're going to invest in a winter coat, I can't say enough good things about Max Mara: the quality and fit of their coats is impeccable and makes them worth every penny. Here are a few other beautiful styles I found on sale: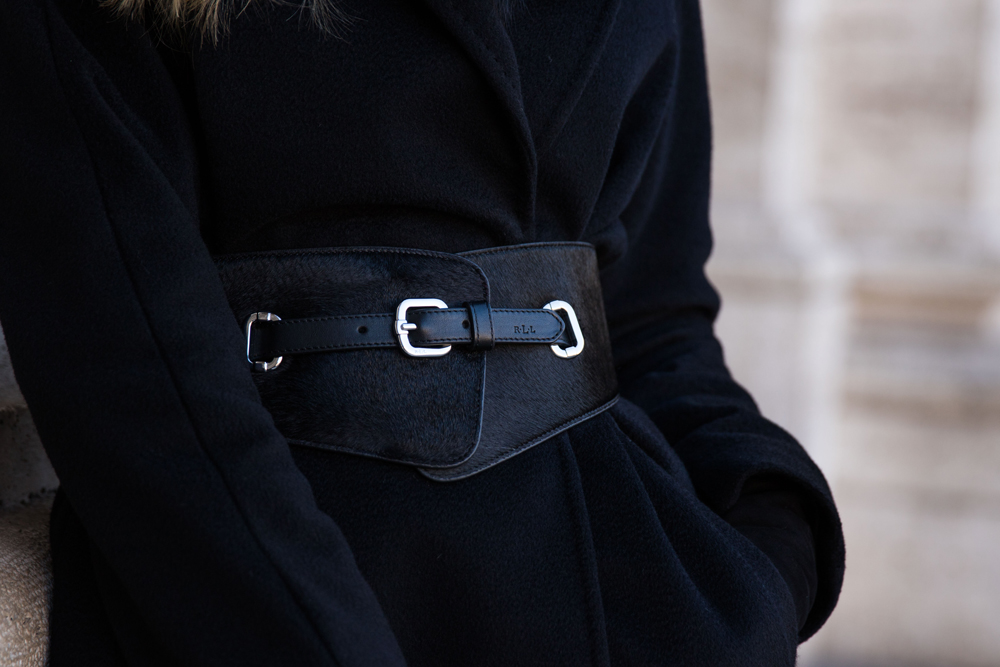 This coat came with a matching wrap belt, but I swapped it for a wide calf-hair style from my closet to make this all-black look a little more unique.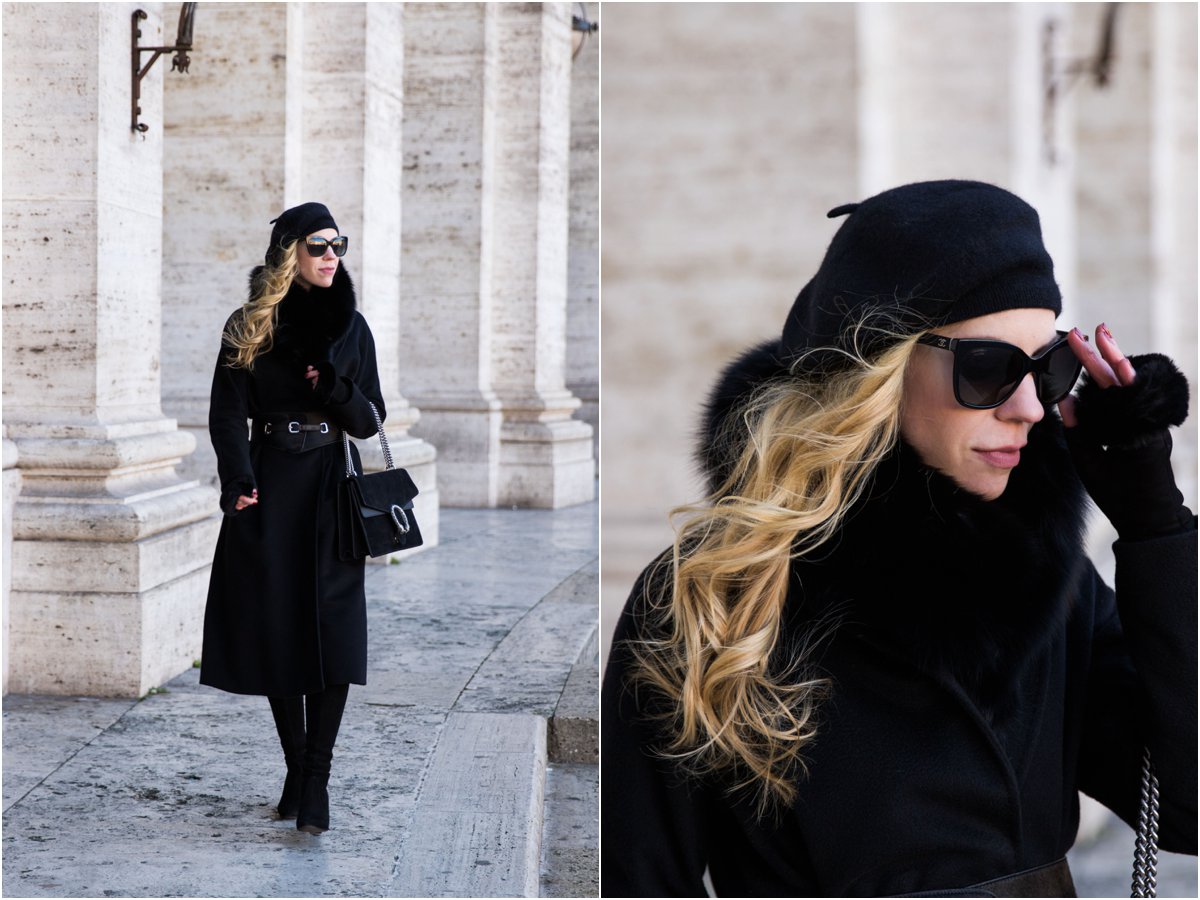 I accessorized the rest of my winter outfit with a cozy fur scarf and gloves, then topped it off with my favorite cashmere beret (which happens to be on sale for less than $30 by the way—I wear this all the time and definitely recommend it!)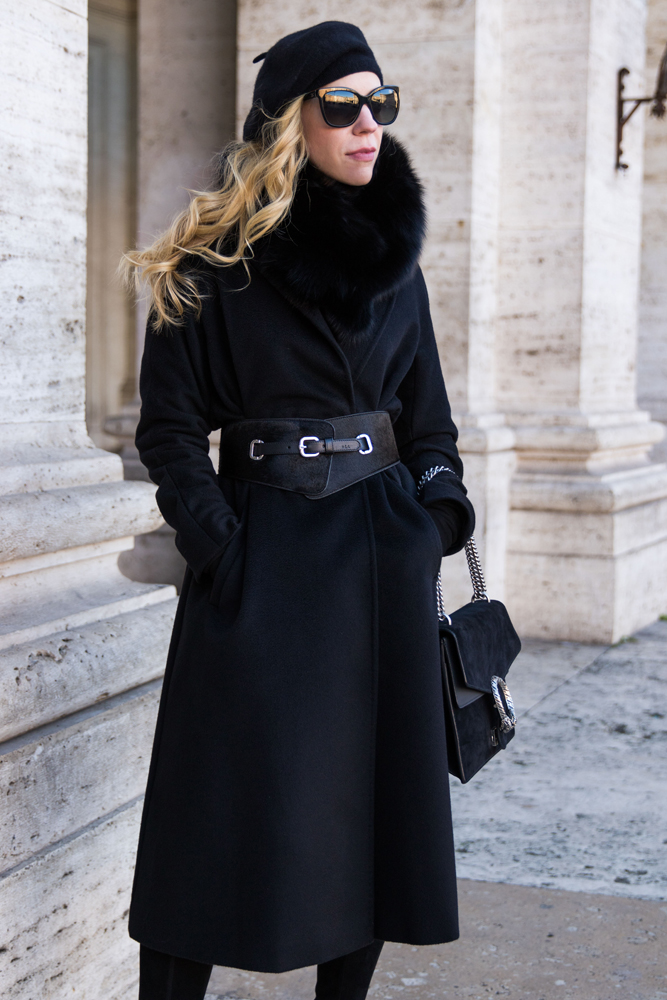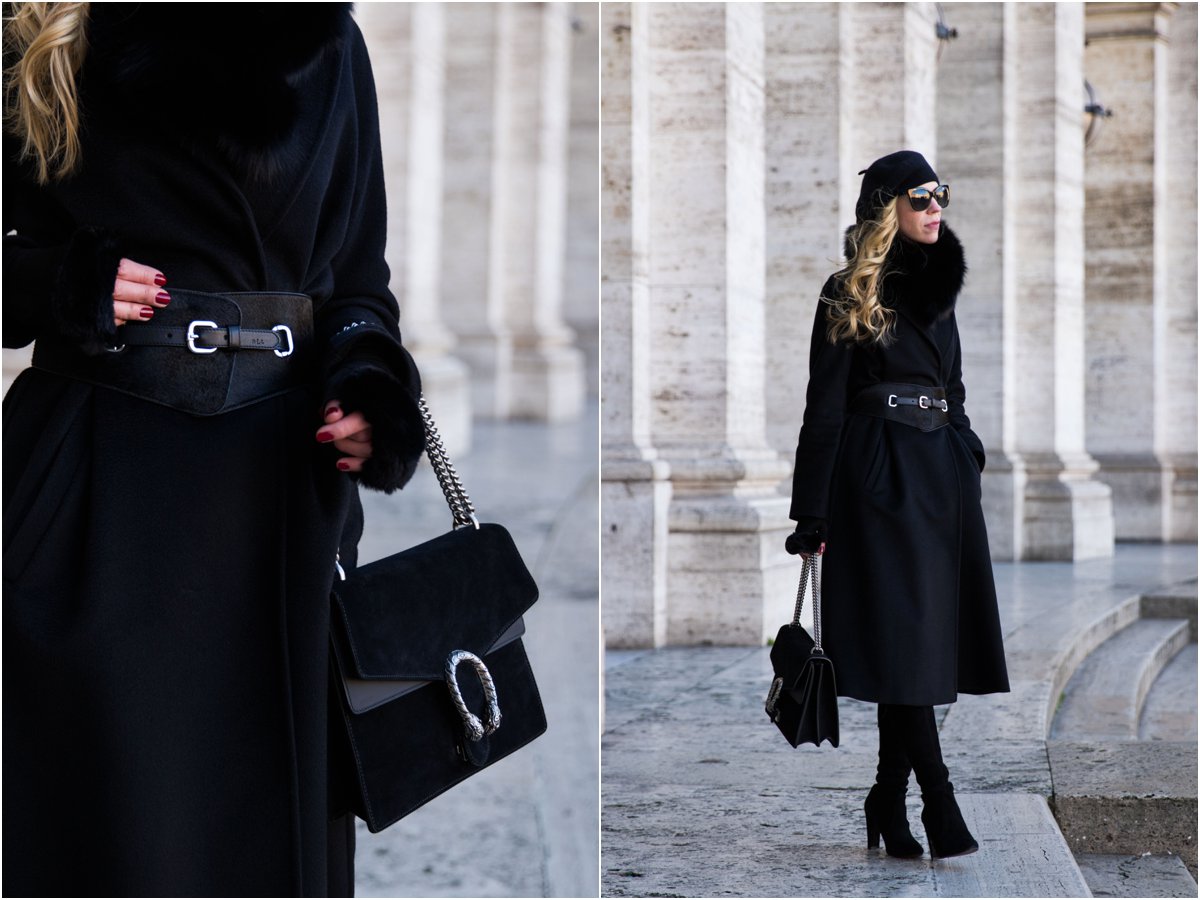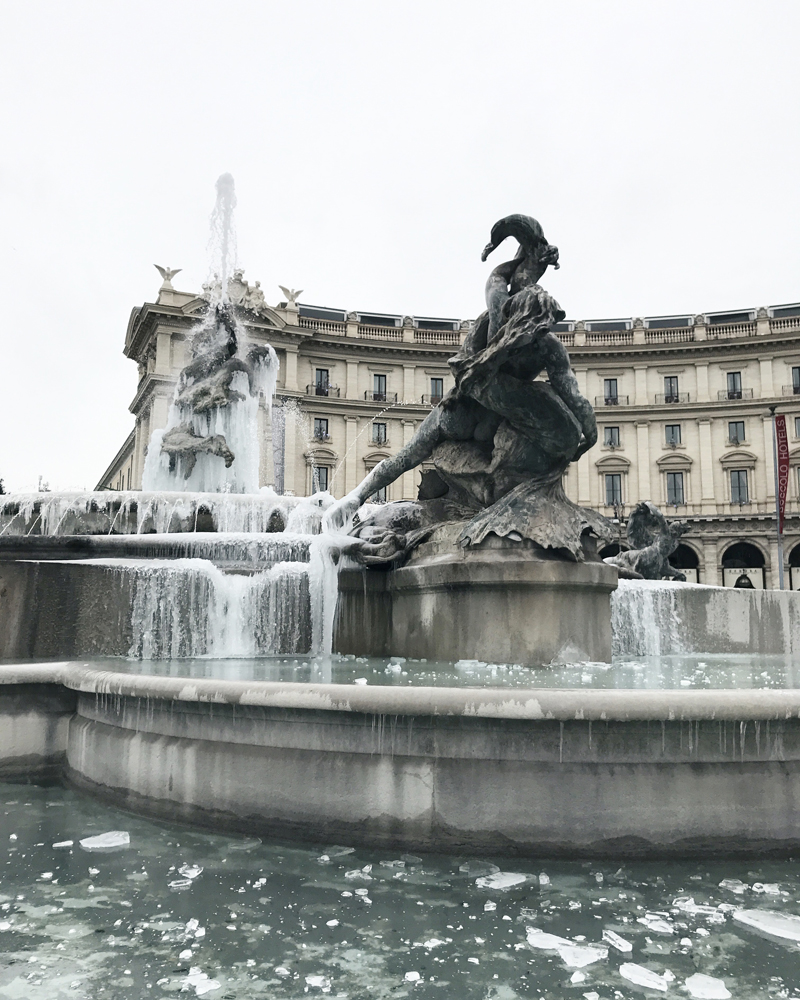 There's been an unusually severe cold snap across Europe, and just to show you all how chilly it was in Rome last weekend, here's a photo of the frozen fountains at Piazza della Repubblica. Despite having to bear the frigid weather, I'm really glad we got to see this because apparently it's extremely unusual and hasn't happened for many years. That said, I'm glad it's going to be slightly warmer this weekend! Thank you so much for reading!
Shop the Post
Linking with Living in Color, Stylin' in St. Louis, Happiness at Mid Life, Doused in Pink, Posh Classy Mom & Rachel the Hat