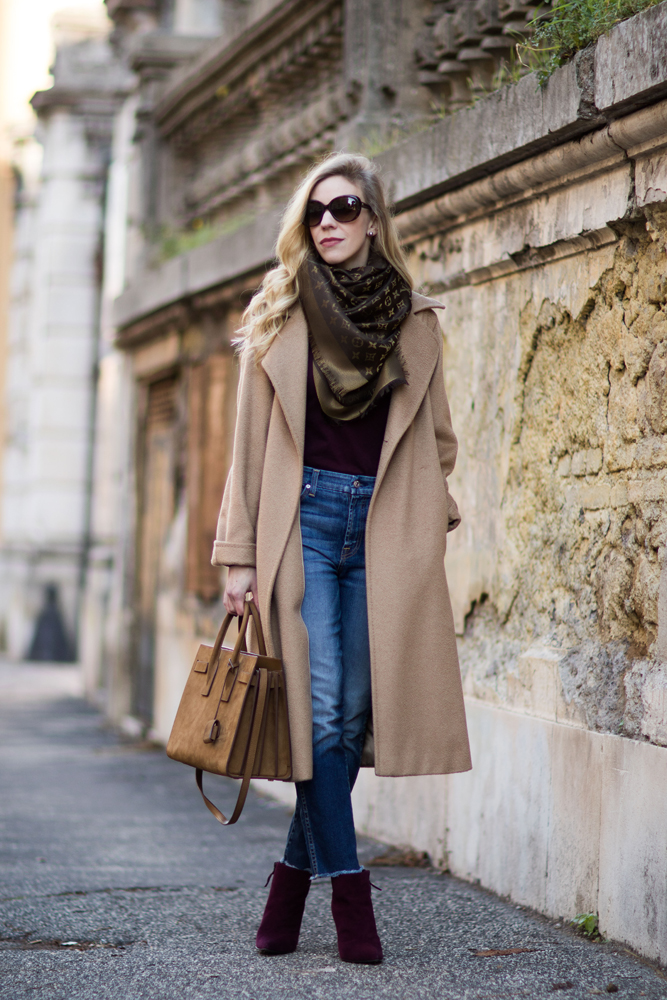 Ciao, everyone! My brother has been here with us since Saturday and it's been great spending time together while showing him around Rome. It's hard to believe we haven't seen each other since our move here two years ago—and since he lives in California, it's also difficult to call each other very often with the 9-hour time difference between us. He flies out tomorrow morning so this post is going to be short and sweet since we're trying to squeeze in as many things as possible on his last day here. If you've ever been to Rome, you know it's not easy to see all the sights in less than one week unless you're constantly on the go!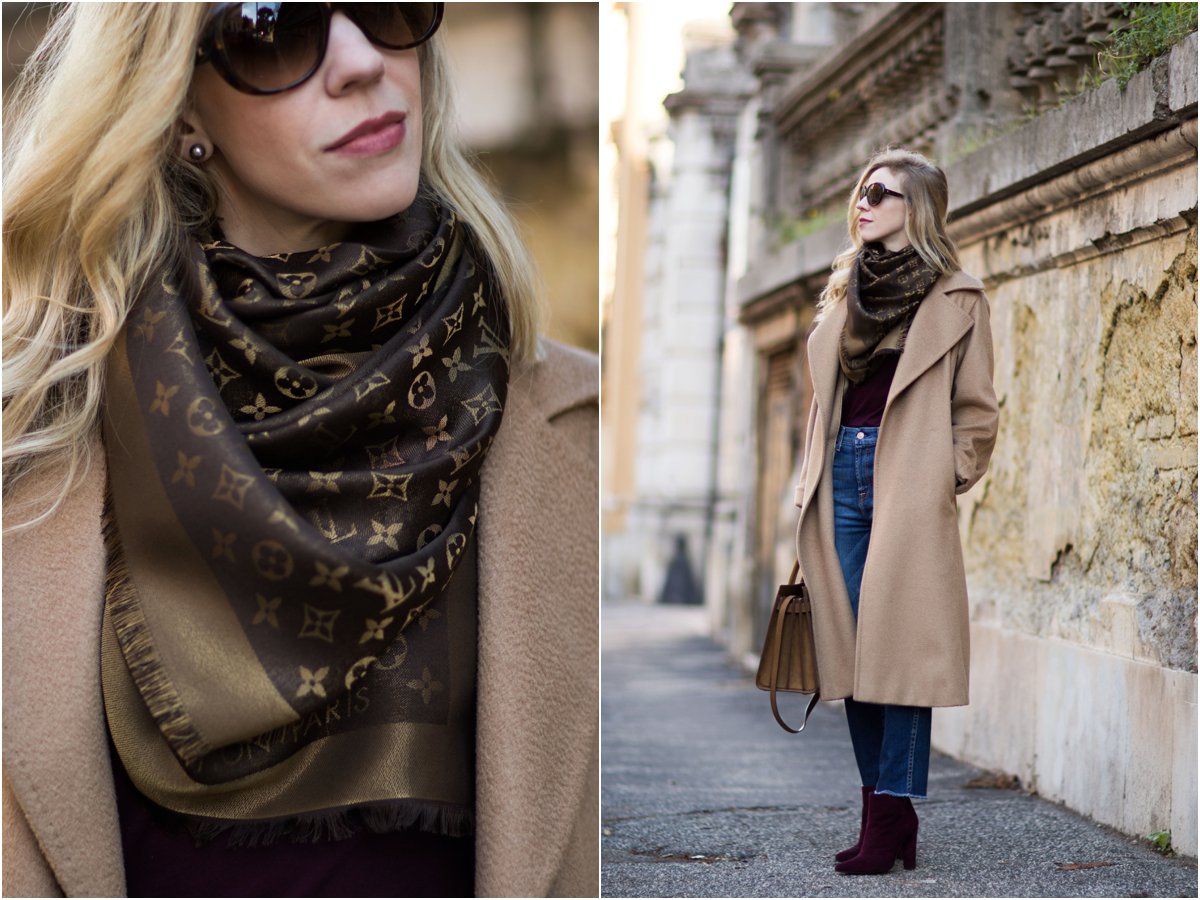 I'll apologize in advance for over-wearing this scarf—it had been on my wish list for a long time, so I was super excited when my husband surprised me with it for Christmas!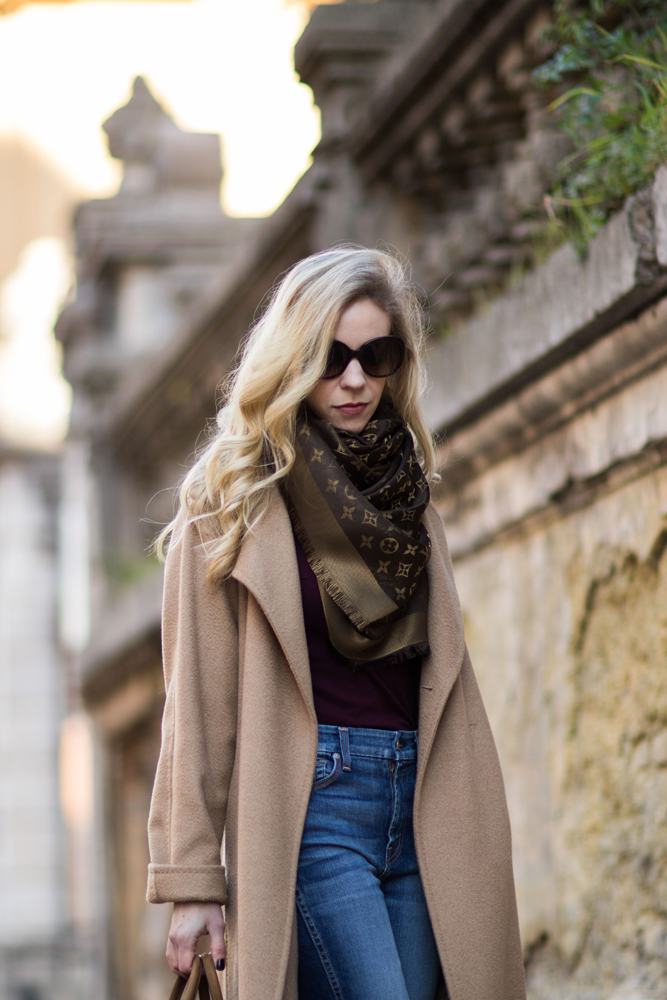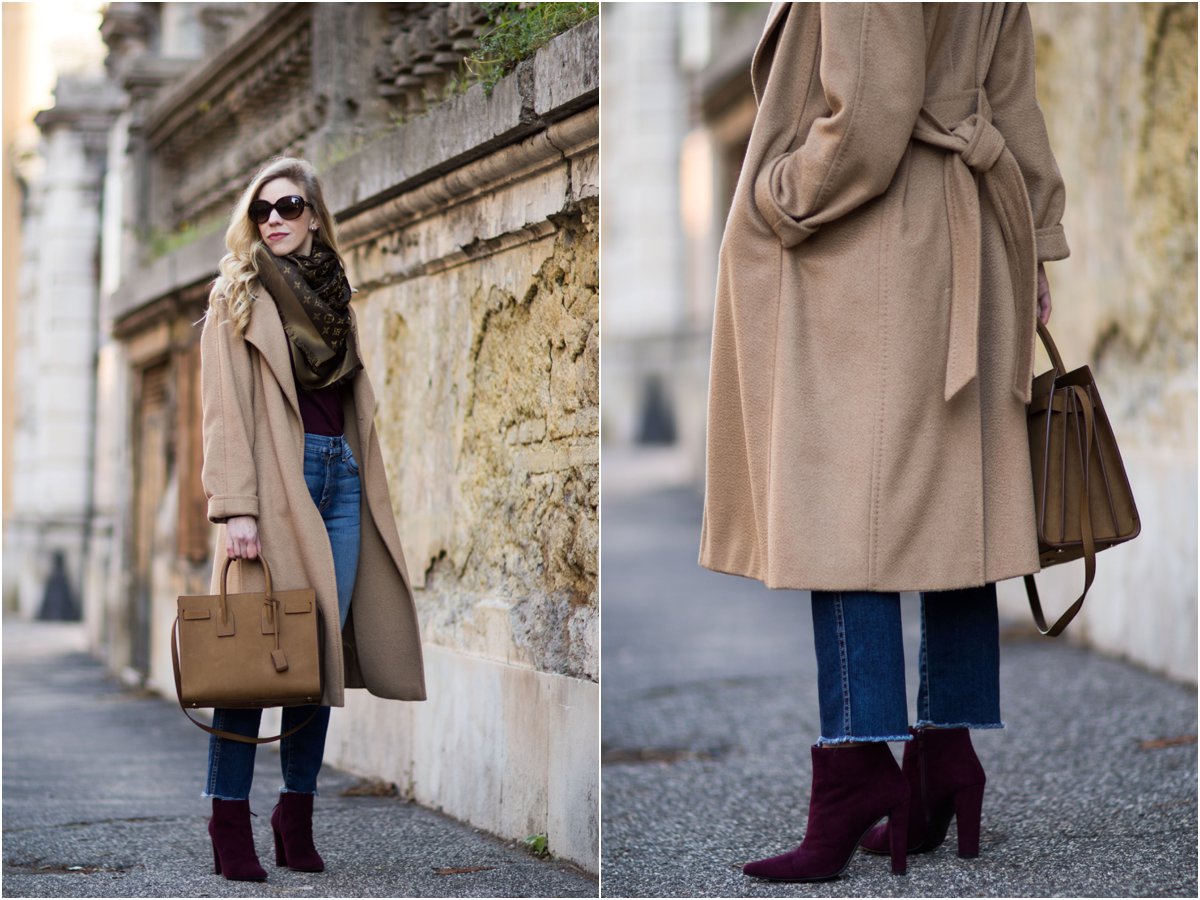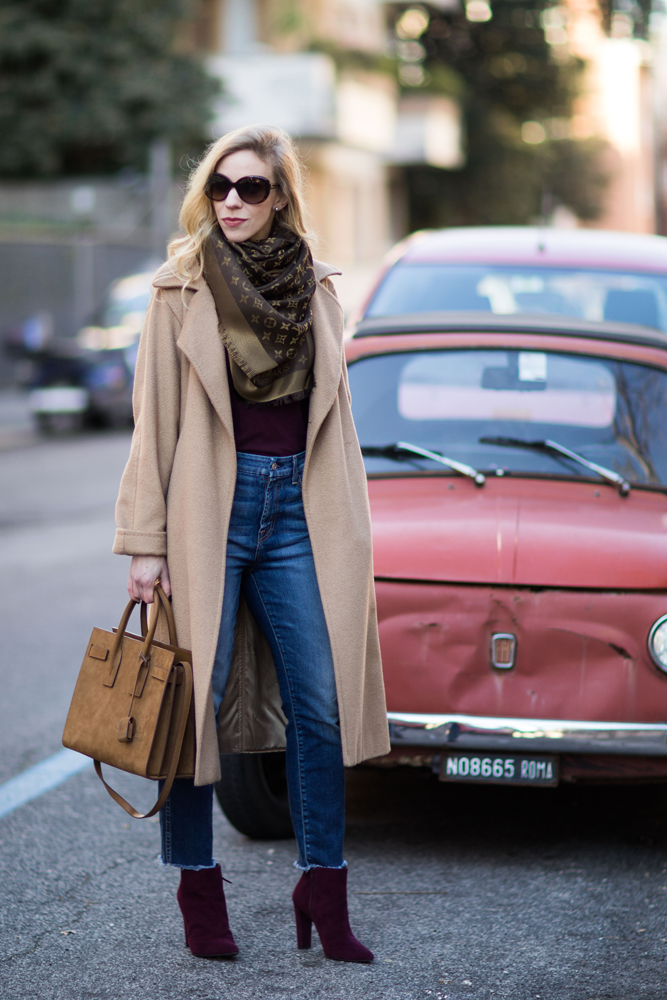 The best part about cropped denim? It's the perfect choice to show off a pair of statement shoes like these burgundy booties.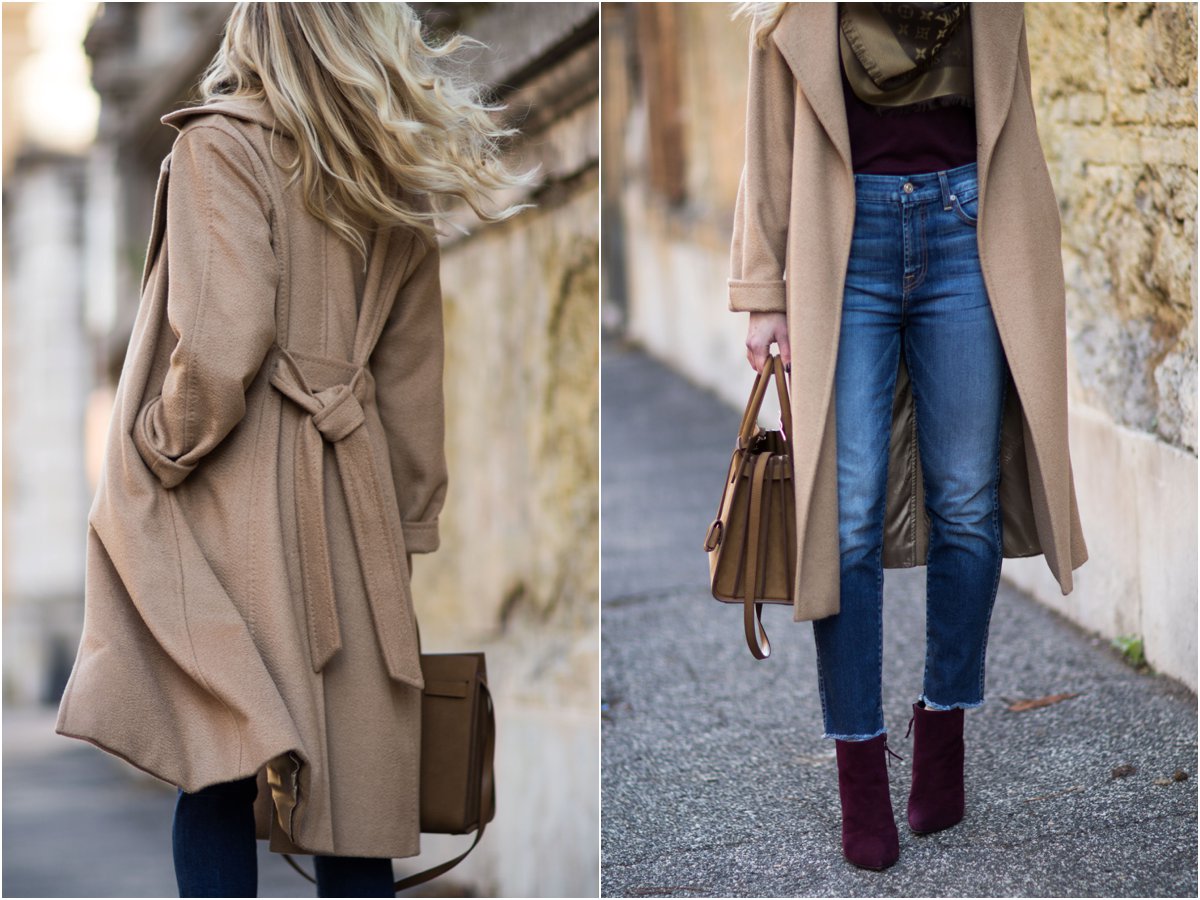 I hope you're all having a wonderful week and I'll be back with a new post on Friday!
Shop the Post
Linking with Walking in Memphis in High Heels, Living in Color Style, Elegantly Dressed and Stylish, The Pleated Poppy & Color and Grace