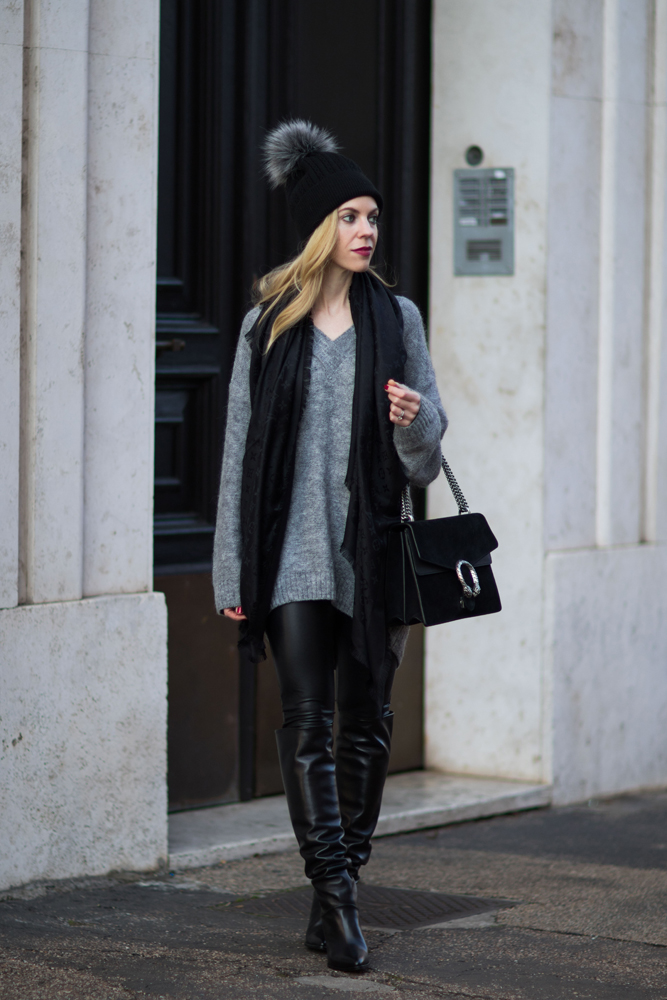 Happy New Year! Whether you partied all night or stayed home in your PJs like I did, I hope all of you had a fun time celebrating. I'm still thinking about the goals I'd like to set for 2017, but I'll save those for another post. Today, I have a pretty important life update to share—and let me start off by saying I'm not expecting—my husband said if I tell you guys I have a big announcement, that's what everyone is going to think! I've mentioned a few times on here that we'll be moving from Rome pretty soon, and that day has officially been set for January 27th. My husband's job brought us over here in February 2015 and we've felt extremely fortunate to have had the chance to live in Italy and explore Europe for the past several years.
We figured that after our time here came to an end, we'd probably be heading home to the States, so we were pretty surprised to find out a few months ago that we won't be going back just yet. Instead, we'll be staying overseas another two years—in Amman, Jordan!  I've talked to quite a few people who have been to Jordan, and everything they've said has been positive, so the overall consensus is that we are going to love it. I've been feeling a mixture of emotions, but hearing so many good things has definitely helped me feel hopeful about our next chapter. I've never been to the Middle East and I don't know a word of Arabic, so I have a lot to learn to say the least (I guess that could be one of my new year's resolutions!) After we leave Rome, we'll be going back home for a few months of vacation and expect to move to Jordan in early April. I hope you all will join me on our next adventure: from riding camels in the desert to floating in the Dead Sea, it's going to be a whole new world here on the blog!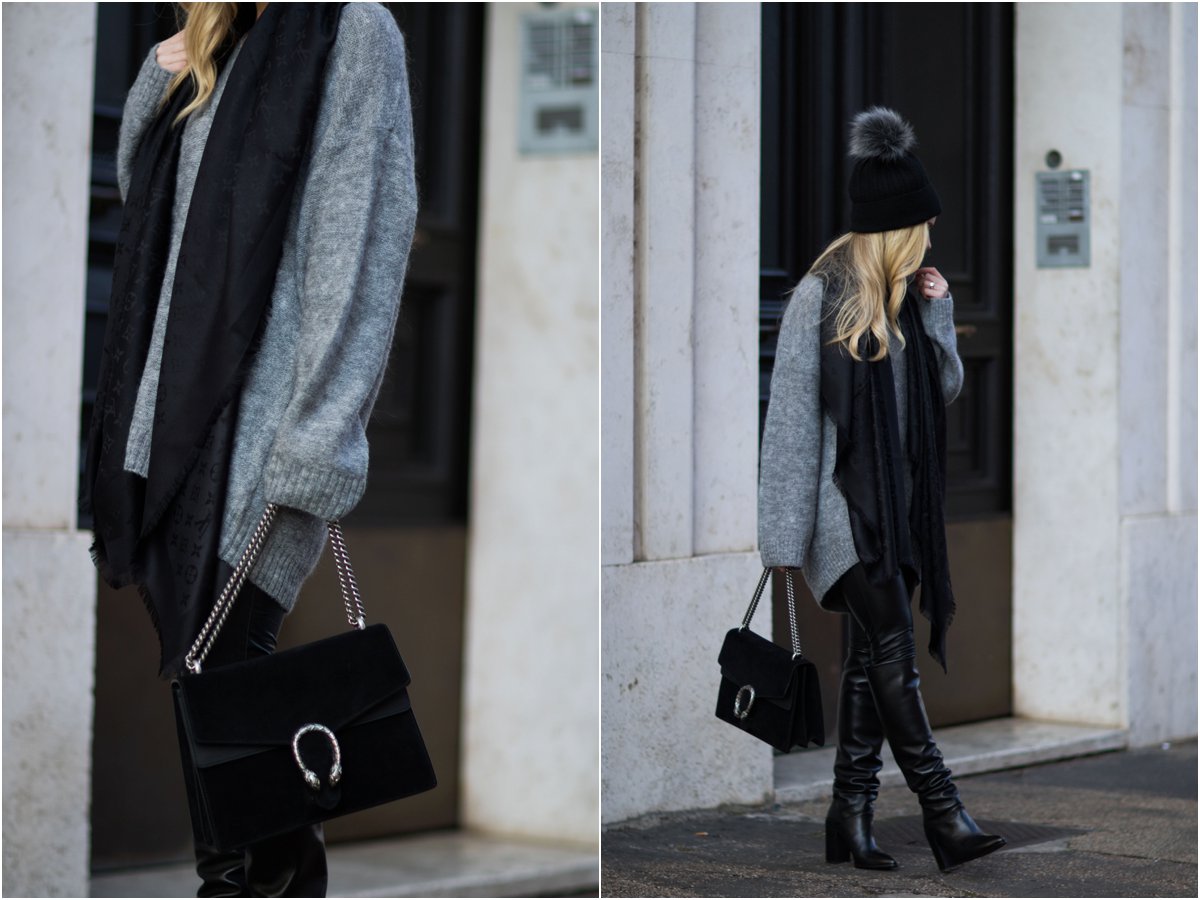 I could go on and on about our upcoming move, but it's time to switch gears to talk about today's outfit. It doesn't get much comfier than an oversized sweater and faux leather leggings (both of which are under $50 and I highly recommend!) To give my look a little more polish, I wore heeled boots, but for a sporty-chic appearance, you could simply swap the heels for sneakers.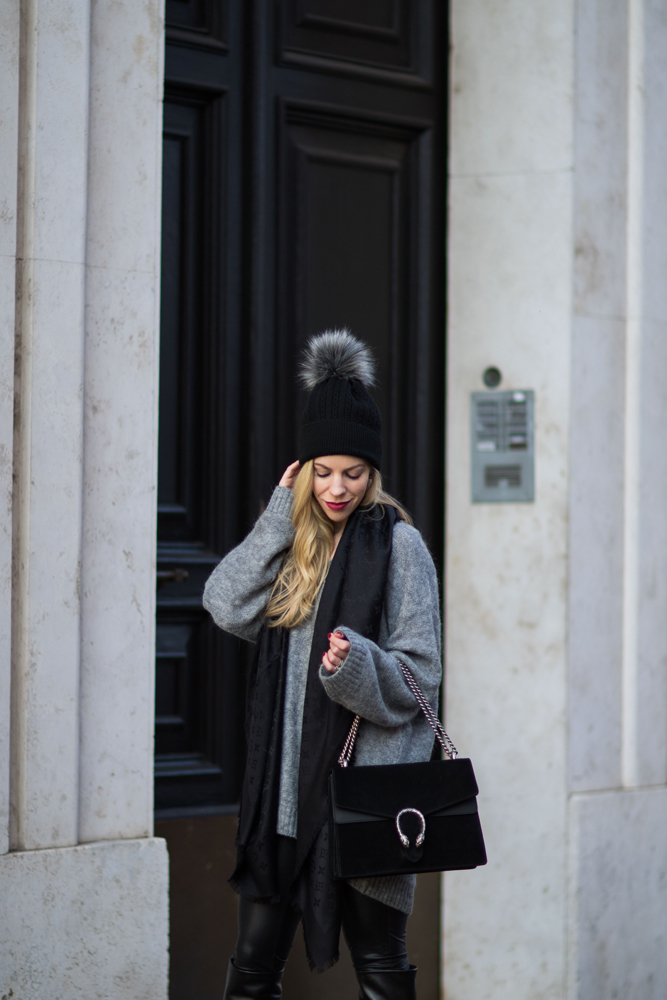 To complete the black and gray theme, I accessorized with a cozy pom beanie and monogram shawl (a Christmas gift from my sweet hubby!)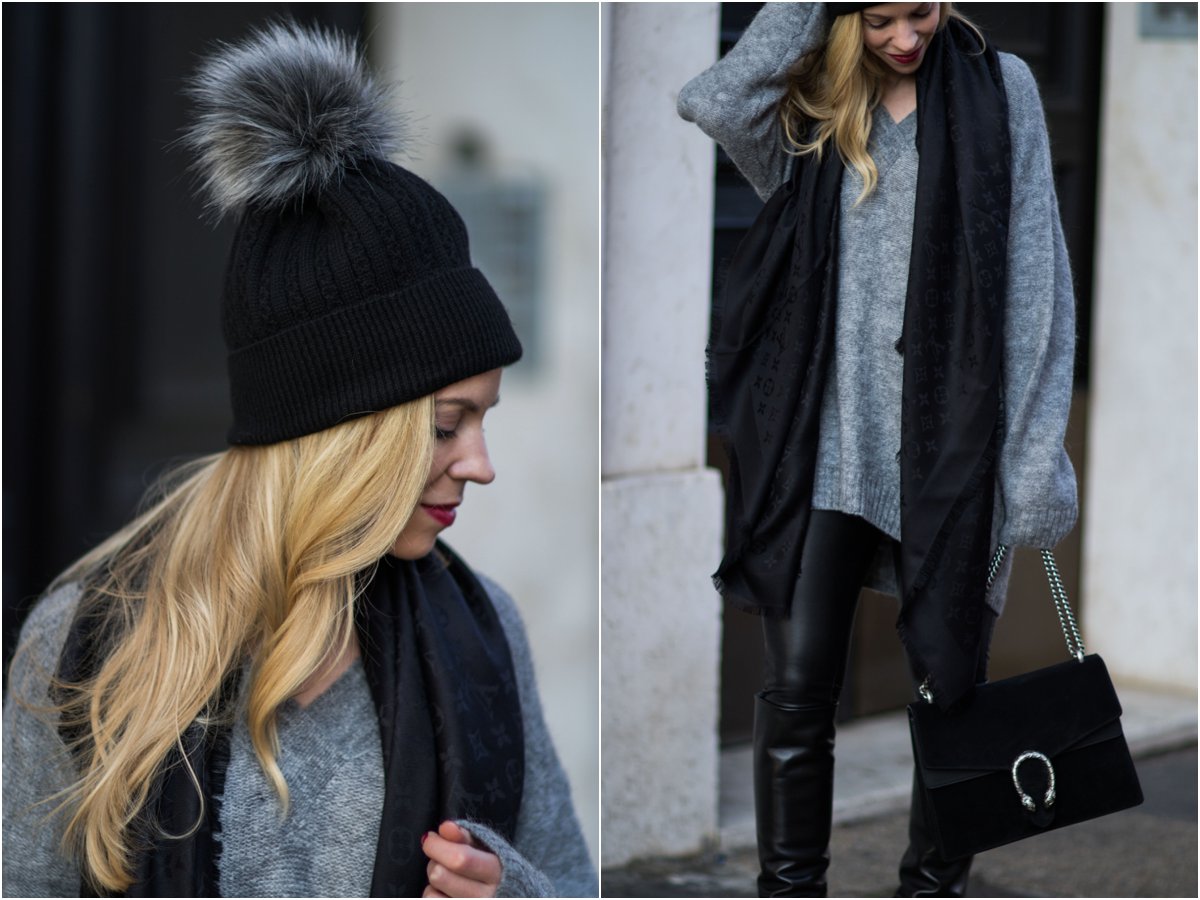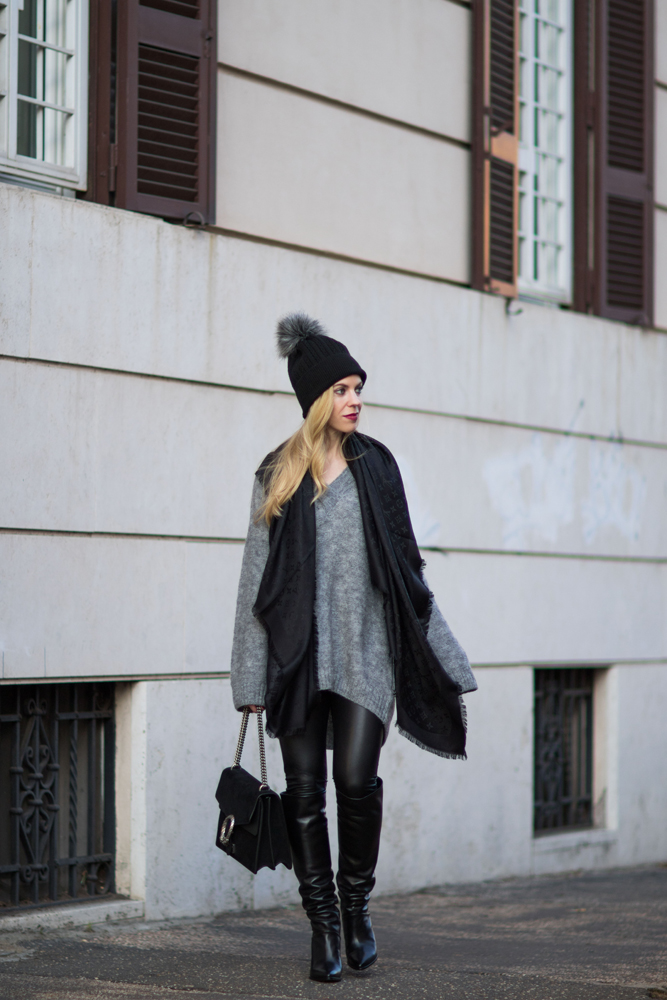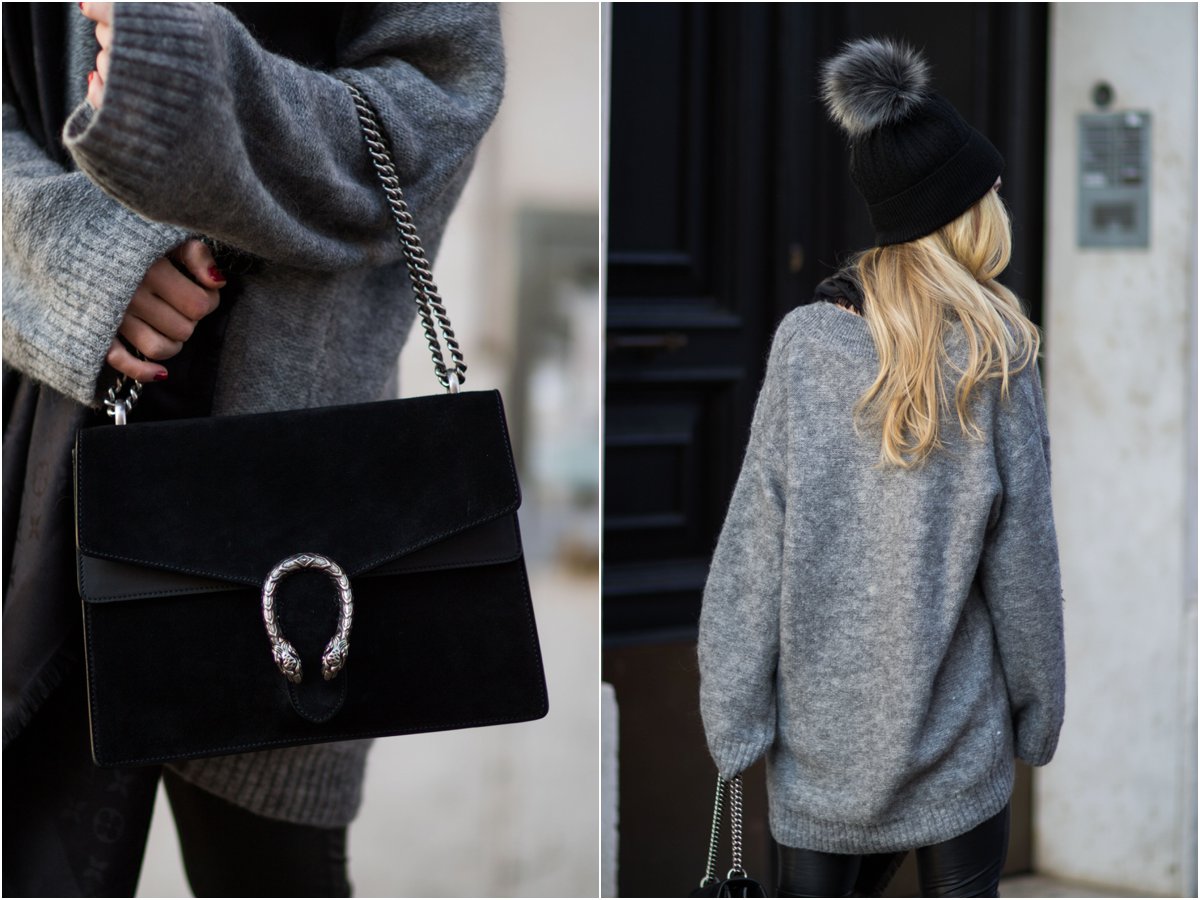 I hope your week is off to a great start and thanks so much for visiting!
Shop the Post
Linking with More Pieces of Me, Sincerely Jenna Marie, Pink Sole & Still Being Molly