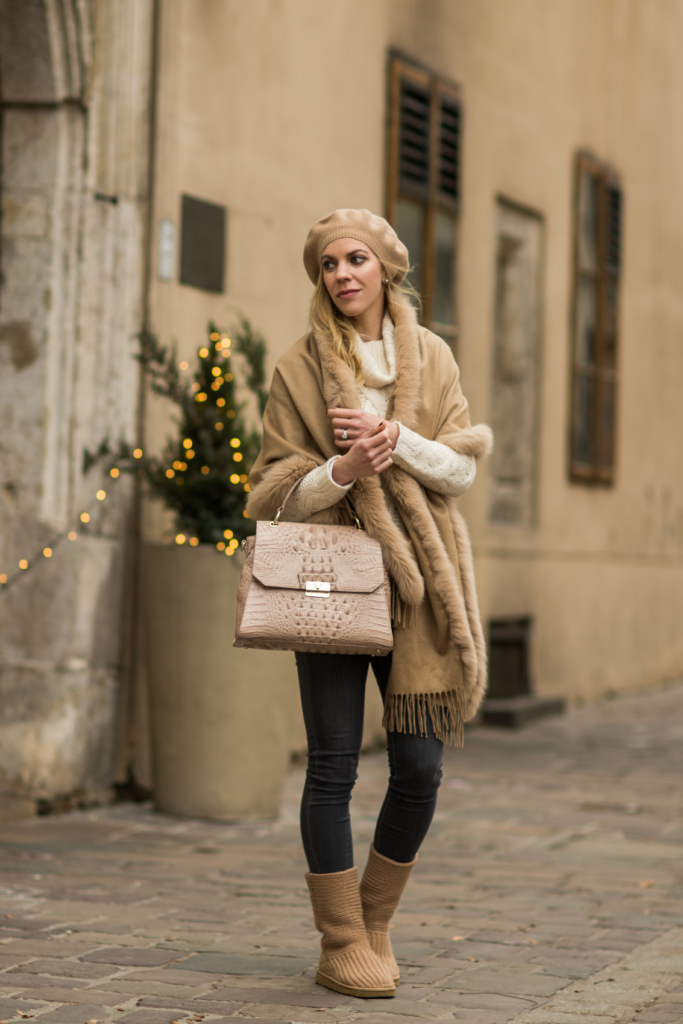 I hope all of you are ready for Christmas—only four days to go until the big day! I'm still waiting on one more gift for my husband to arrive in the mail, but other than that I'm finished with shopping. Now I just need to figure out what to make for Christmas morning breakfast and dinner because we always like to have special meals (last year we had Italian wild boar stew!) That said, I'd love to hear what you all like to fix, and if you have any good recipe recommendations, please share in the comments!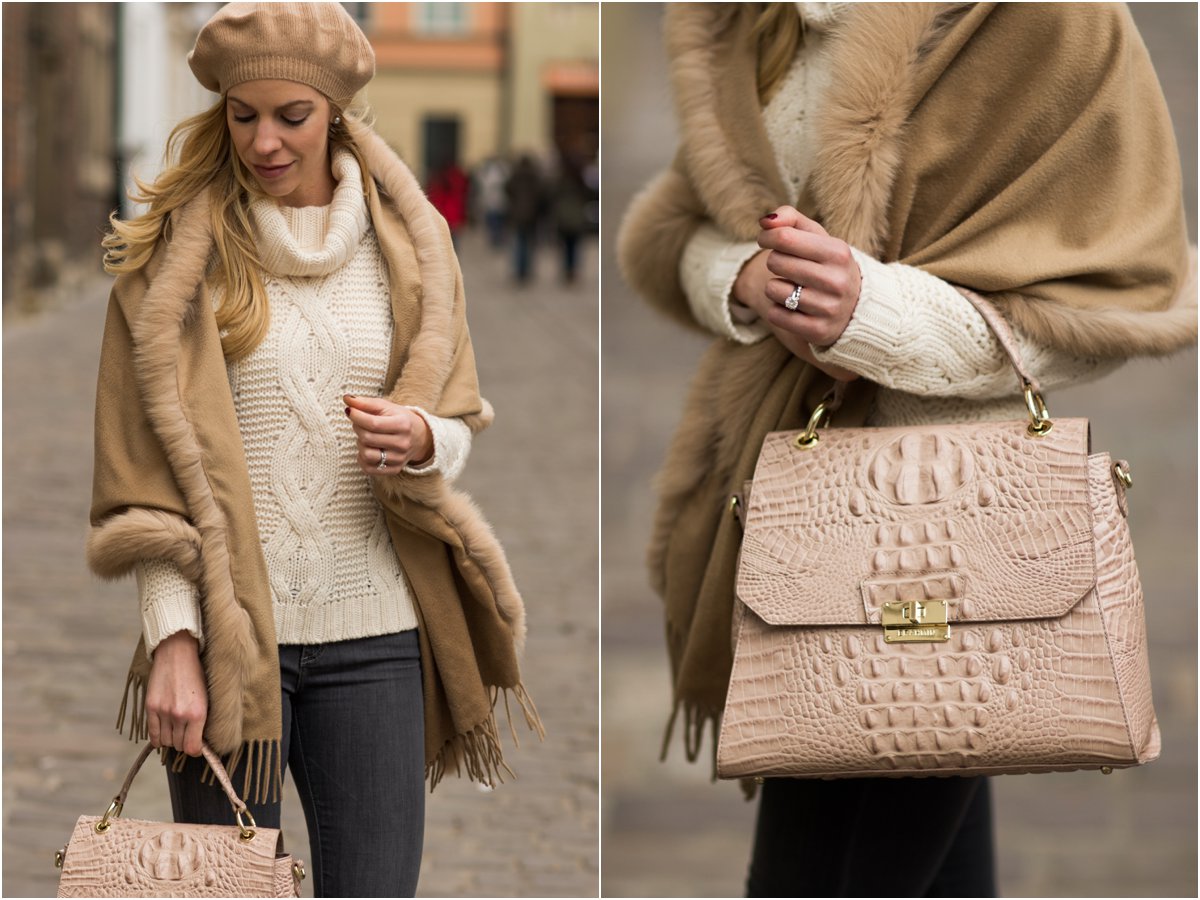 Today's look is the last one I have to share from our trip to Poland, when we went for a carriage ride around the old center of Kraków. I layered up for the day in a cozy blend of cream, camel and gray. This satchel from Brahmin is truly the perfect shade of pink: not too pastel or bright, but just neutral enough to pair beautifully with winter outfits. I especially love it with camel and gray (see the other ways I've styled it on my blog here and here). This particular color would definitely work well into the spring season, too.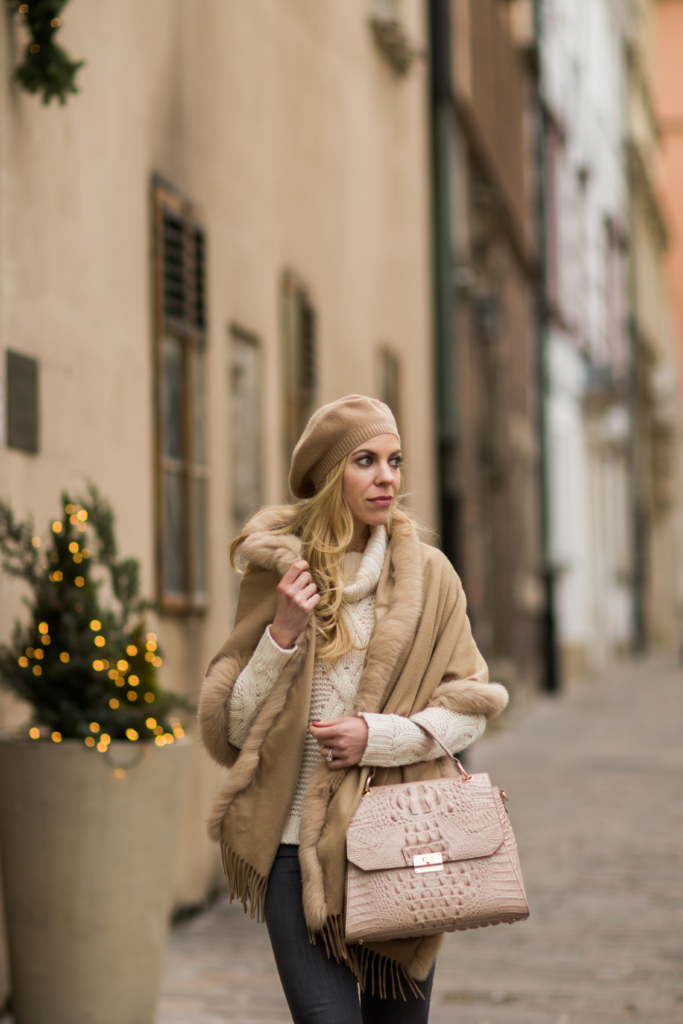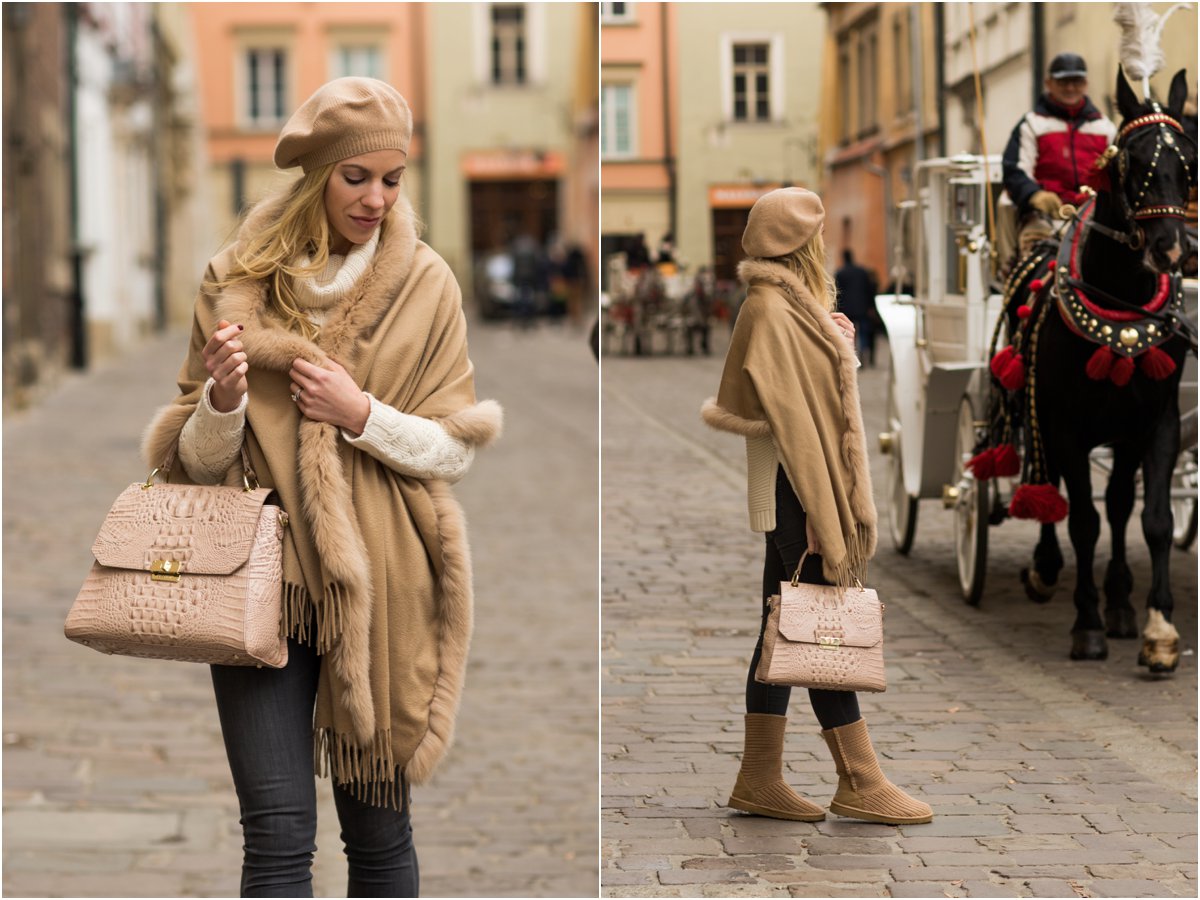 The street I chose to take photos on just so happened to be where all the carriage action was, and naturally, we ended up having to go for a ride ourselves!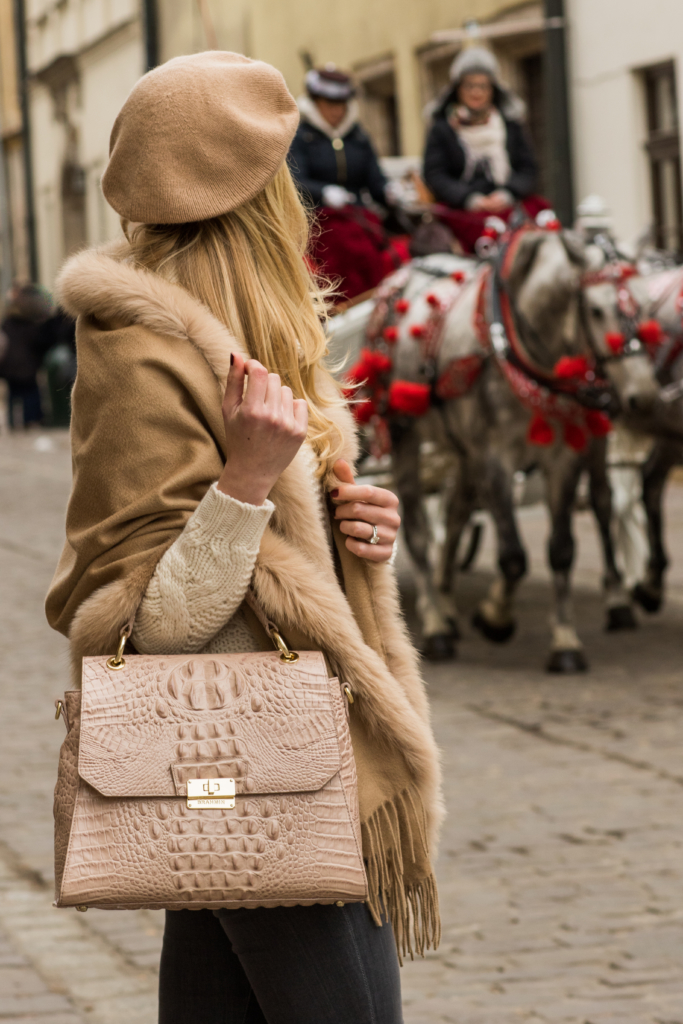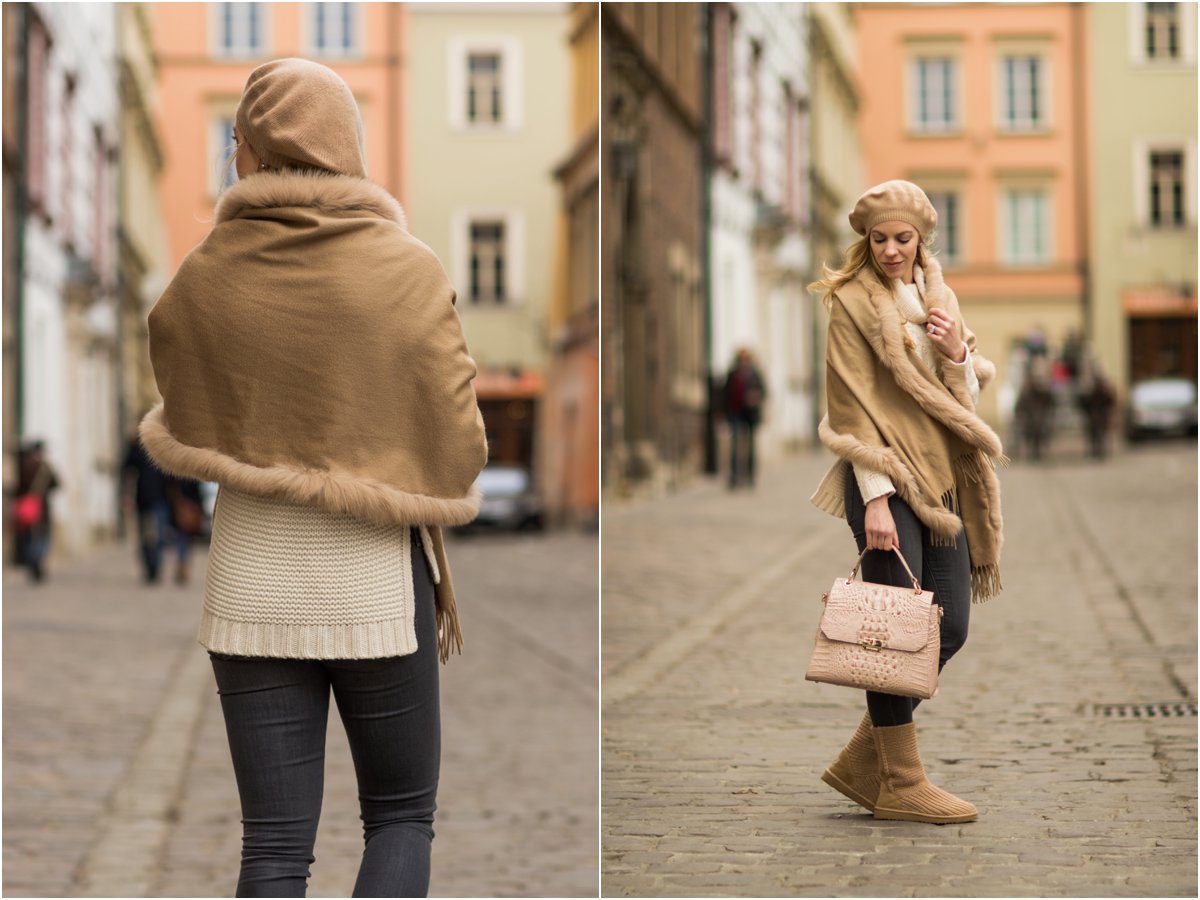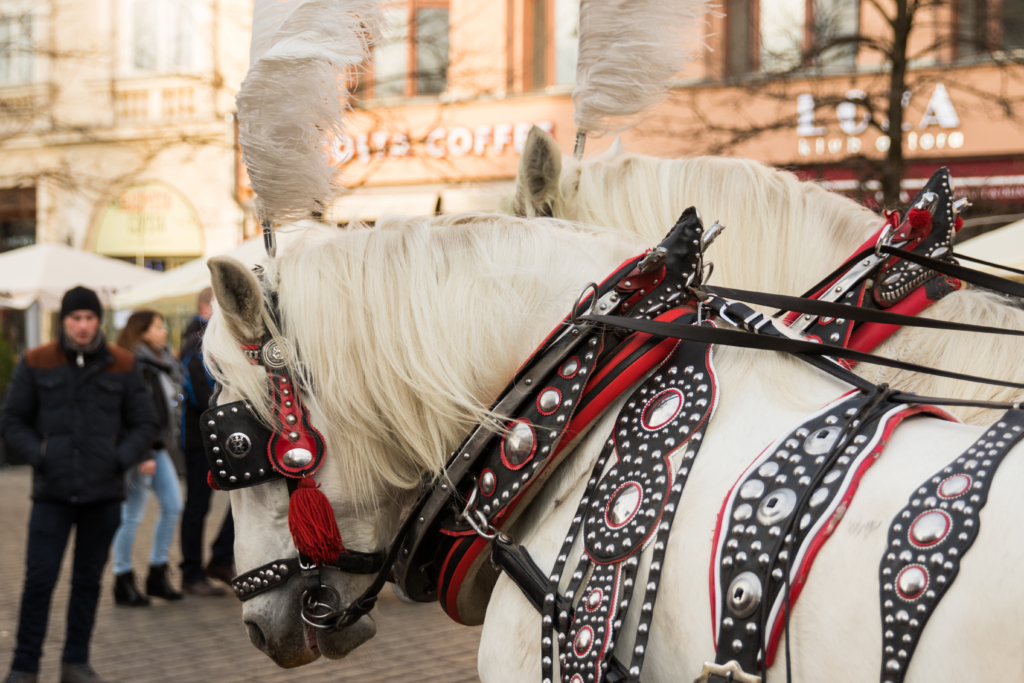 The Polish style of dressing up the horses is so pretty and the combination of black and red was my favorite.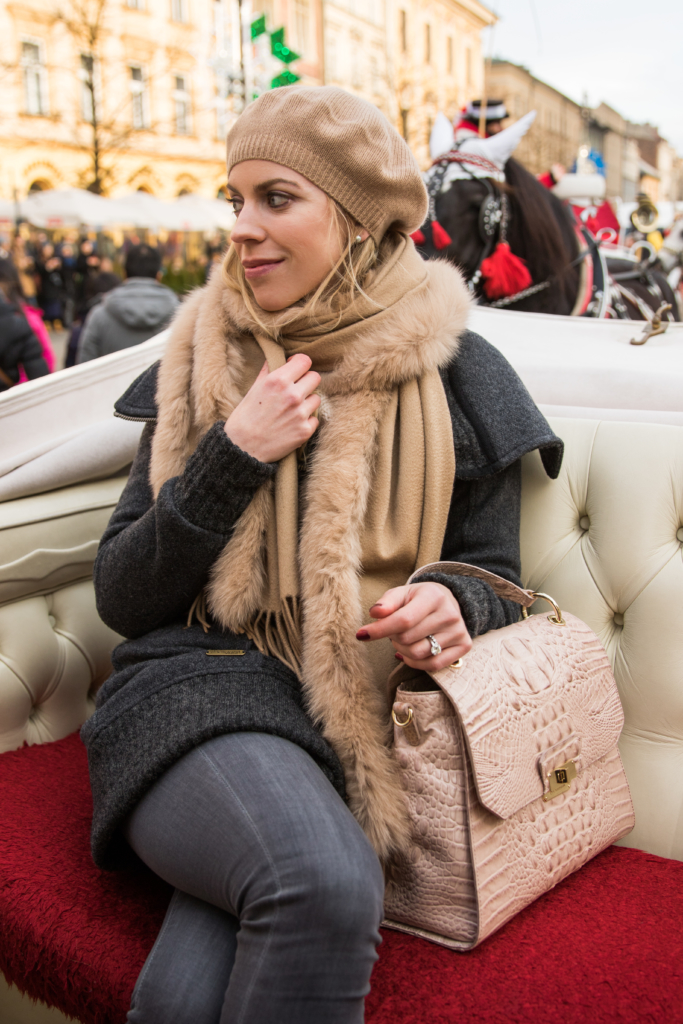 In the carriage and ready to ride: giddy-up!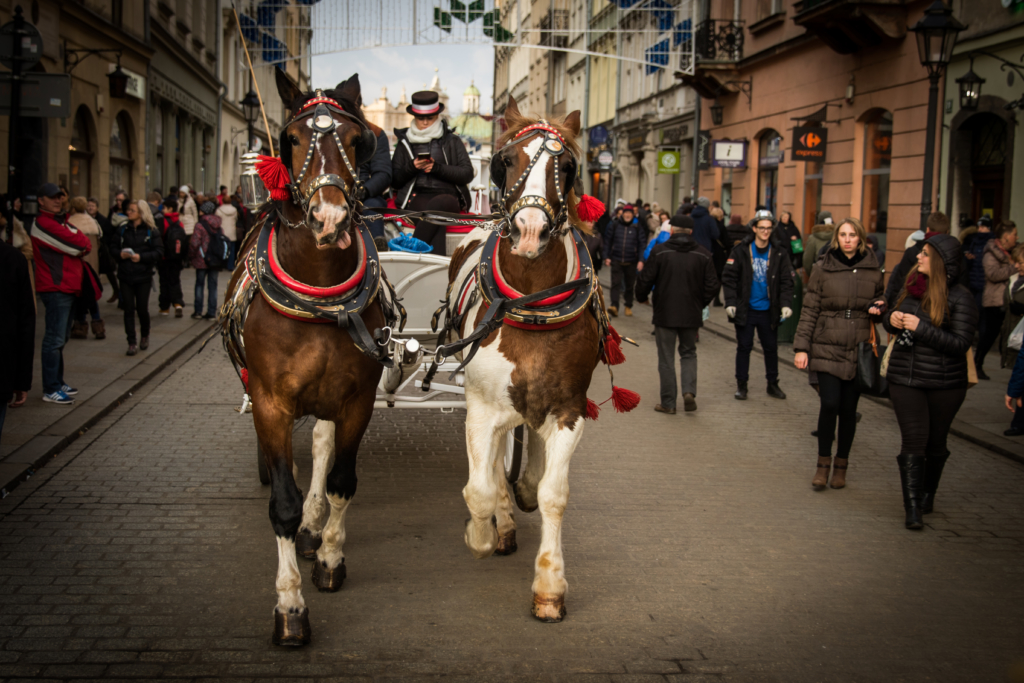 While we were riding in our carriage, my husband snapped a photo of the one following behind us, and I can't help but laugh every time I see this—how hilarious is the horse with his tongue out?! It's like he's making a funny face for the camera. Then if you look closely, you'll see the carriage driver on her phone (kind of takes away from the old-time magic of the experience, right? Ha!) Hope you all have a wonderful day and thank you so much for reading!
Shop the Post
Linking with Walking in Memphis in High Heels, Living in Color Style, Elegantly Dressed and Stylish, The Pleated Poppy & Color and Grace