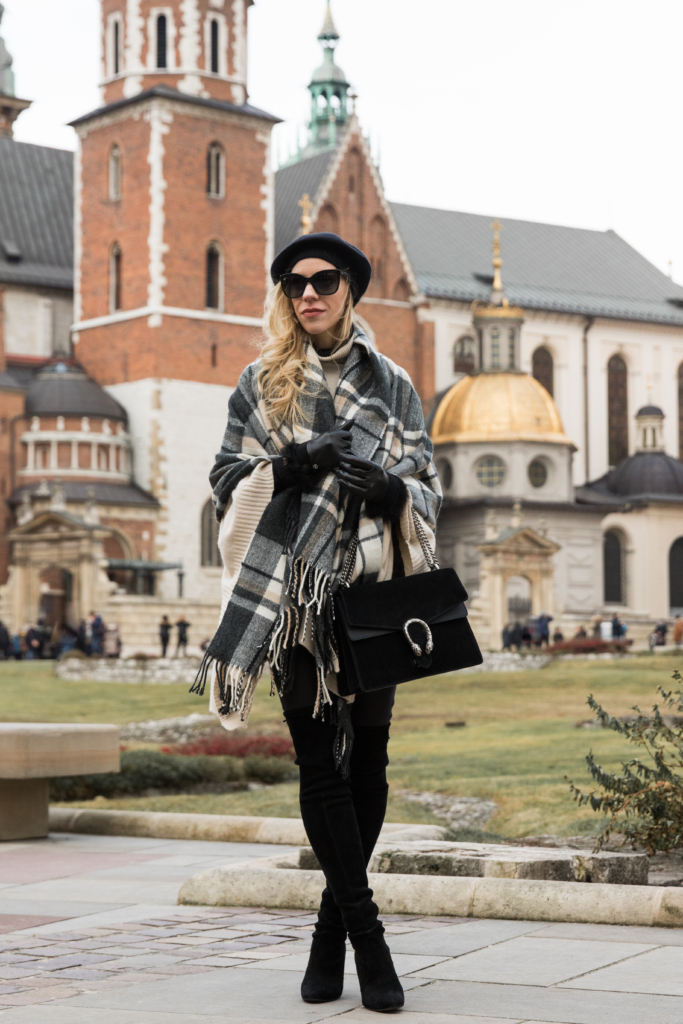 TGIF, everyone! How many of you will be spending this weekend gearing up for the holidays? I still have a few presents for my husband left to wrap and I'd also like to bake some Christmas cookies, so hopefully I'll find time to do both. I still can't believe that Christmas is only a week from Sunday!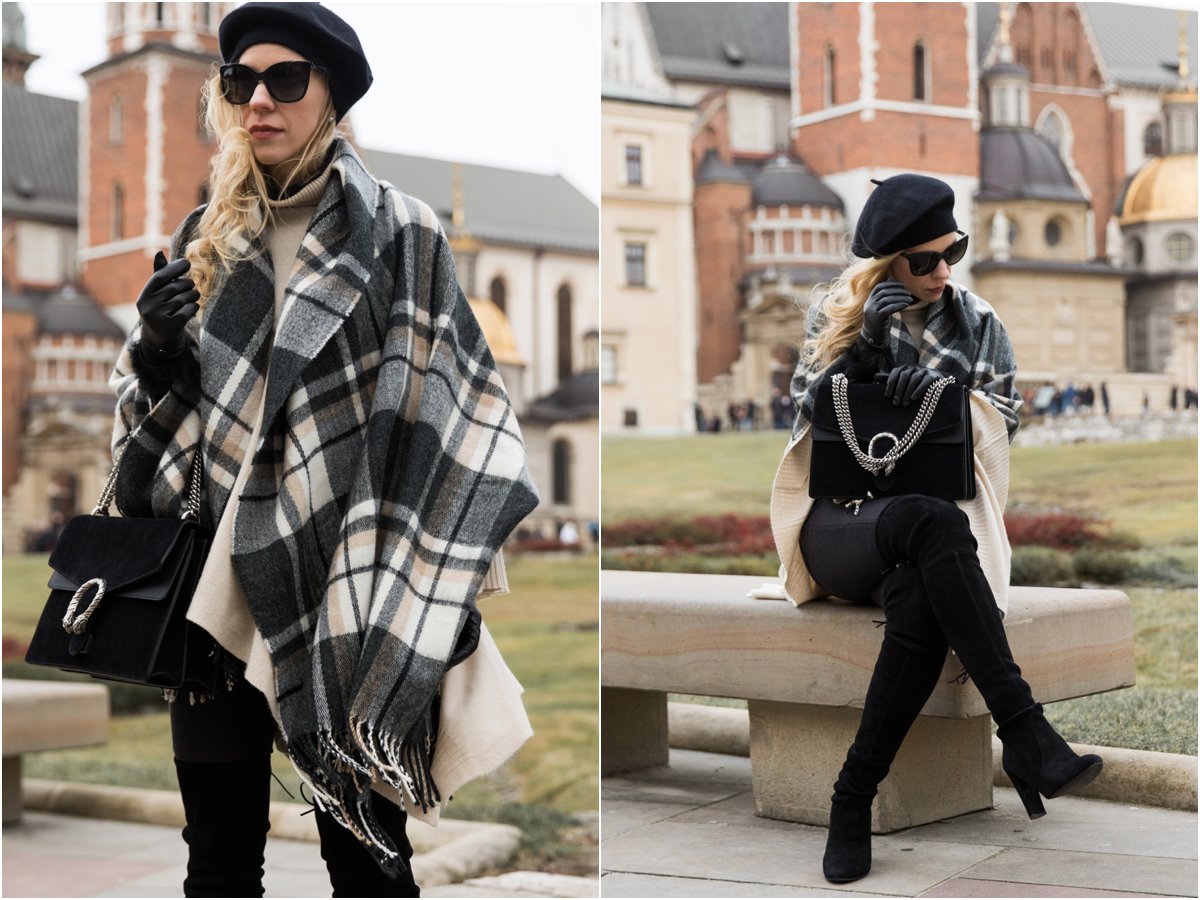 On the day we shot this look in Kraków, it was C.O.L.D. and also extremely windy (if you can't tell from my hair!), which made the air feel even chillier. Despite not wearing a jacket, though, it wasn't too bad in this layered ensemble: I wore a turtleneck underneath a cashmere poncho and wrapped an oversized blanket scarf on top to serve as outerwear. Unfortunately my scarf is a purchase from last year, but I found a great similar option on sale here!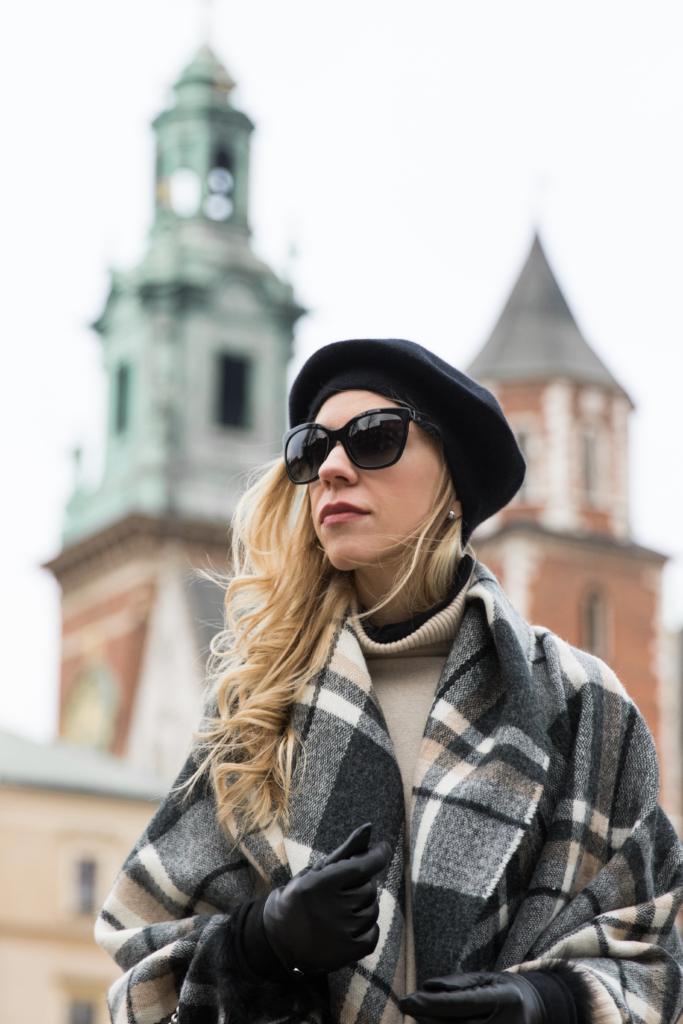 Experts used to say that most of your body heat escapes through your head, and I don't know how accurate that statement is now, but it definitely seems to be true for me. Gloves and a hat are my saviors for winter weather, and as long as my head and hands are covered, I can usually withstand the cold. This cashmere beret and fur-cuff gloves are both great cold-weather accessories (and the gloves are tech-friendly, which is definitely a bonus!) Neiman Marcus is currently offering all UGG gloves at 20% off, and you can see them all here.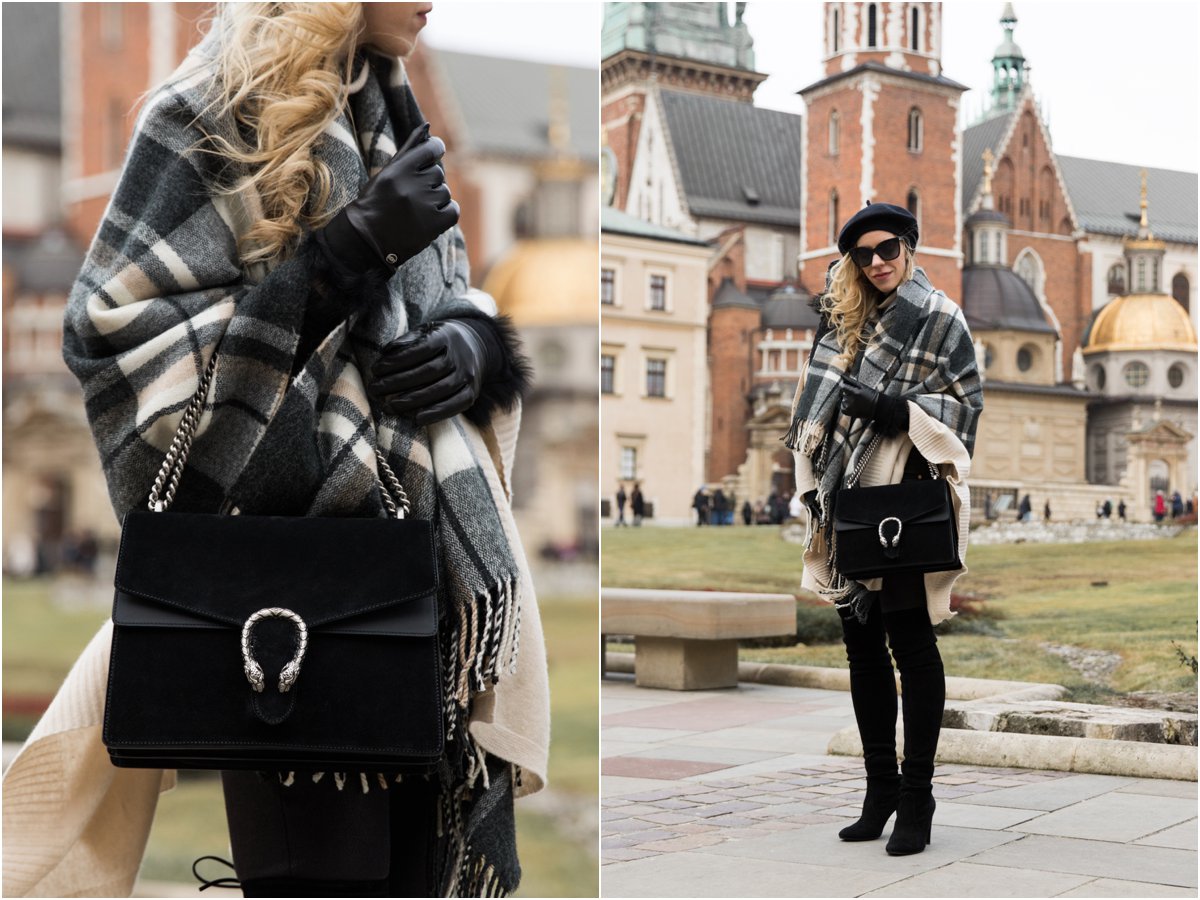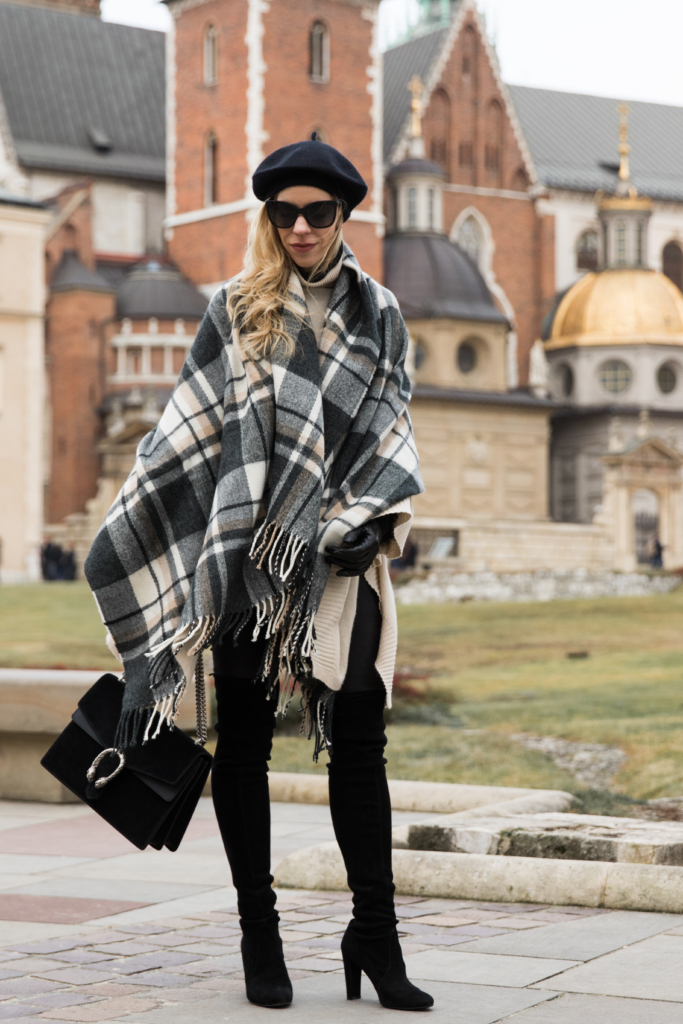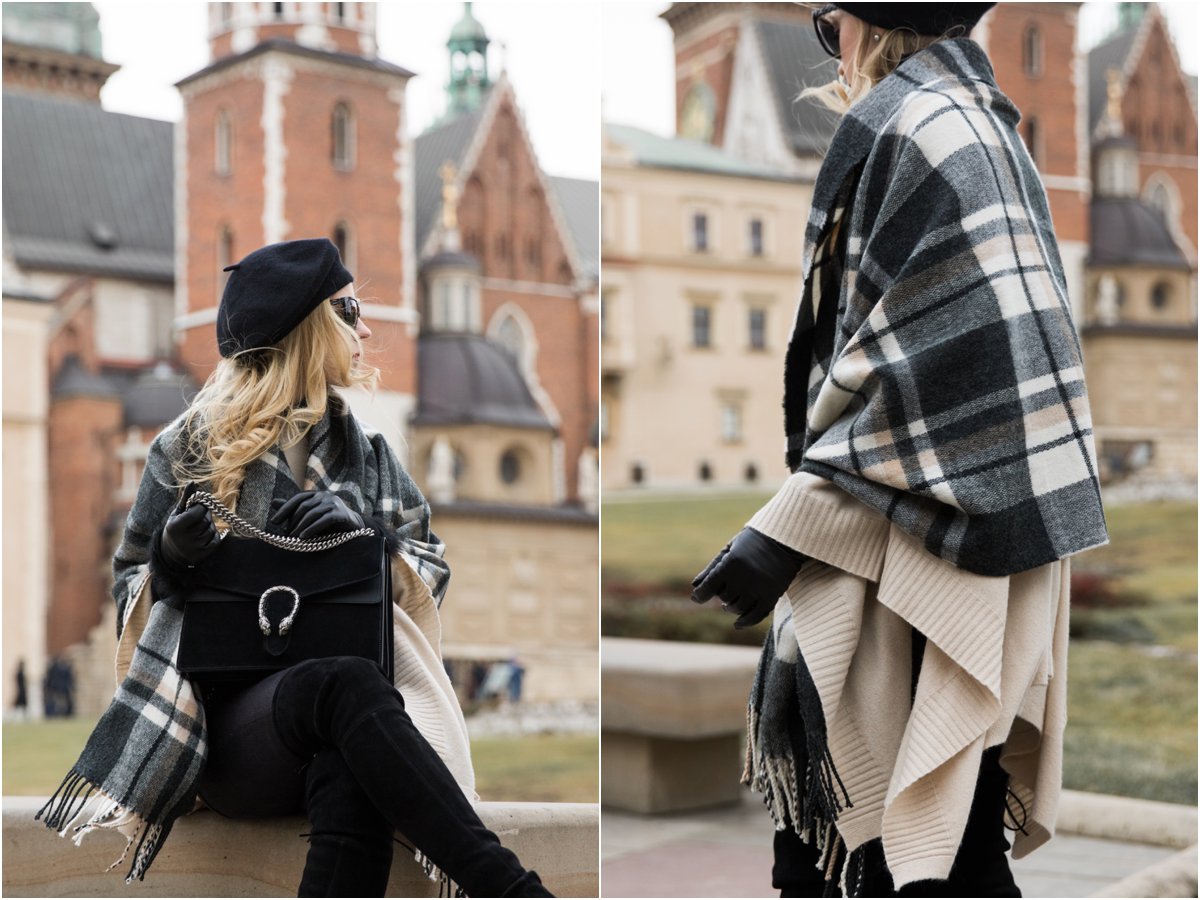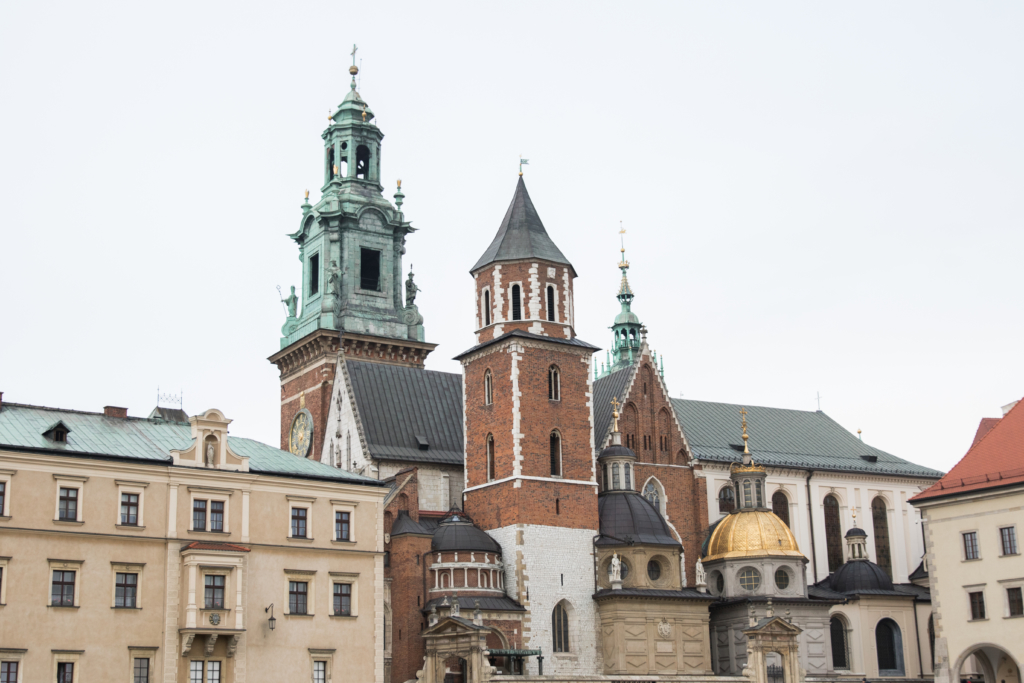 Before I go, I want to share the best holiday sales that are going on now (including a few high-end retailers who rarely have promotions). Make sure to check them out below my outfit details and as always, thank you so much for reading!
Shop the Post
Holiday Sales
Nordstrom – up to 50% off select fall/winter styles
Neiman Marcus – 20% off with code FRIENDME
Saks Fifth Avenue – up to $250 off with code ITSCOLD
Stuart Weitzman – up to 40% off fall styles (I ordered these boots that have been on my wishlist for months!)
AG Jeans – 30% off select styles
Ann Taylor – 40% off select styles and 50% off sweaters with code JOY
J. Crew – up to 40% off your purchase
Linking with Living in Color, Stylin' in St. Louis, Happiness at Mid Life, Doused in Pink, Posh Classy Mom & Rachel the Hat