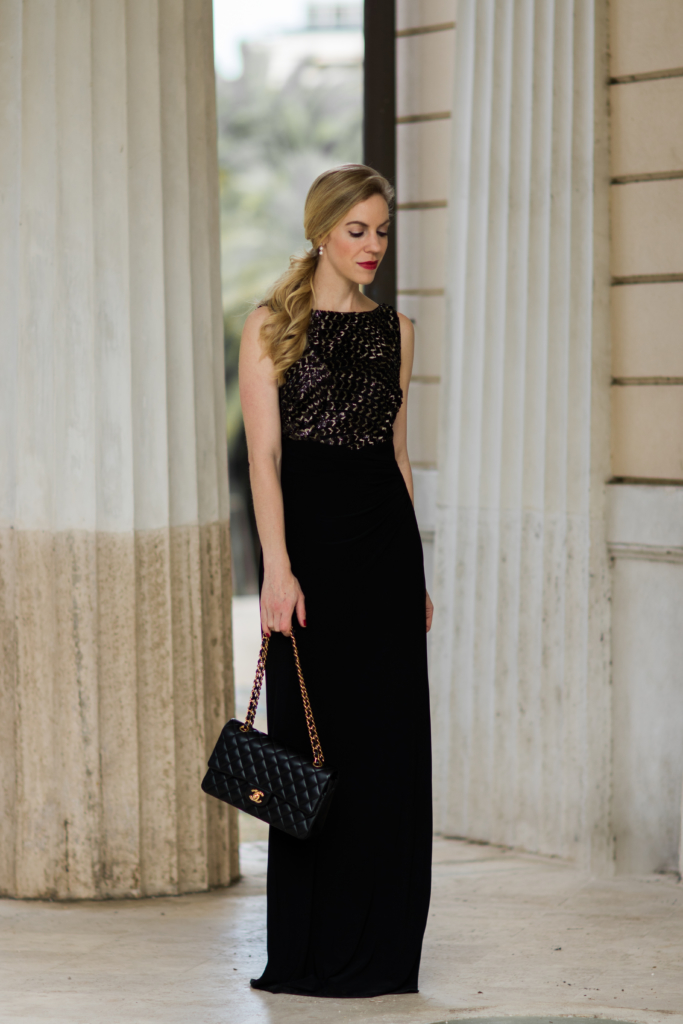 A few weeks ago, my husband and I had the unique opportunity to attend a U.S. Marine Ball, which was held at the beautiful Waldorf Astoria hotel here in Rome. It was nice to get a little fancy and enjoy a formal dinner to celebrate the Marines' 241st birthday—and I also learned that because they first formed in 1775, they've actually been in existence longer than the United States (there's your fun fact for the day!)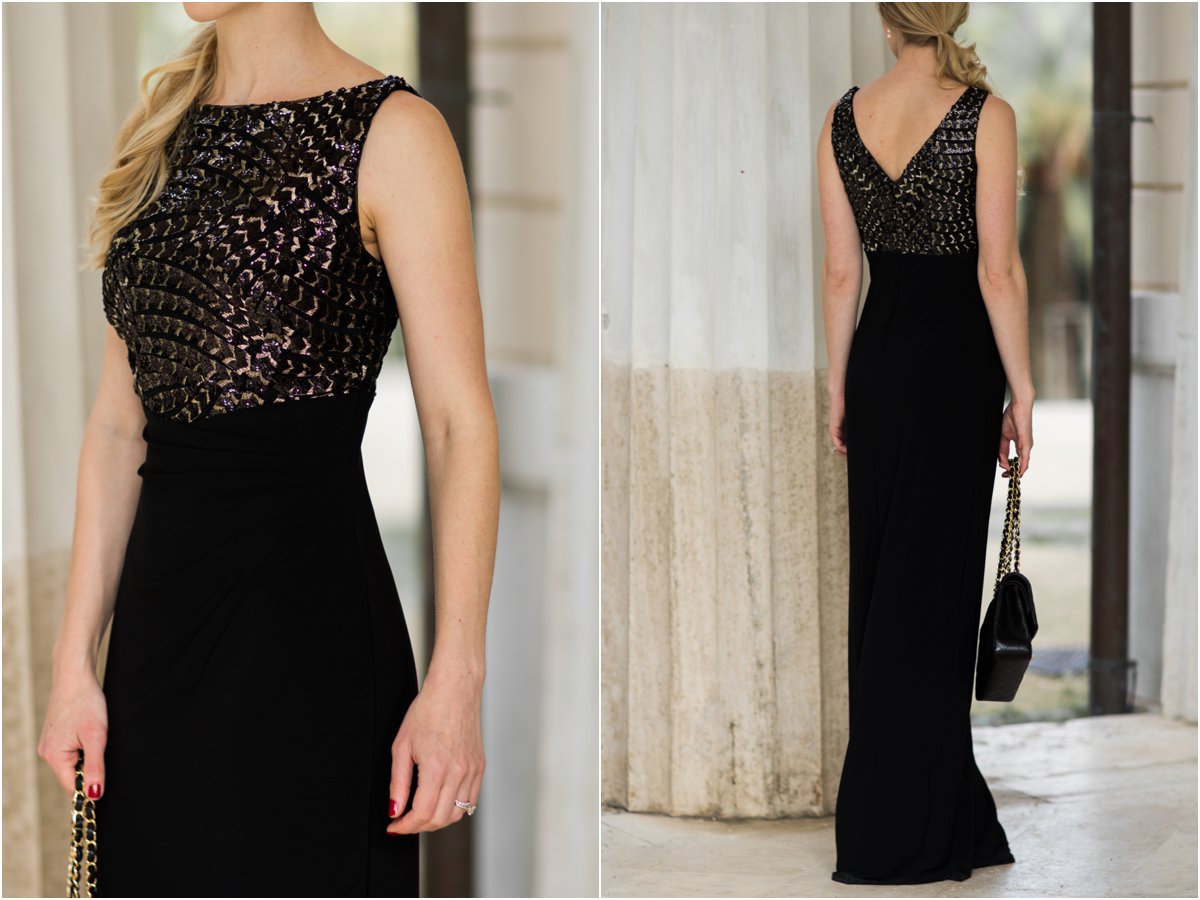 Since I can't go to the store to try them on, I had to buy several dresses in hopes one of them would be a winner. I got lucky and in the end, I kept two of them: the one in these photos, as well as this embellished gown (which is actually what I ended wearing to the ball—you may remember it from this Instagram photo). As much as I enjoy getting dressed up, I don't like to spend a lot of money on something I'll only wear sparingly, so this particular gown from Ralph Lauren was a great purchase on sale. The boatneck style and classic cut of this dress ensures it will be a closet classic for years to come (plus, the stretchy fabric makes it very comfortable). Even though I didn't wear it to the ball, I know it will be perfect for future holiday parties or other formal events. * Style tip: if you're shopping on a budget, it's important to pay attention to fit: anything too trendy won't be money well-spent in the long run.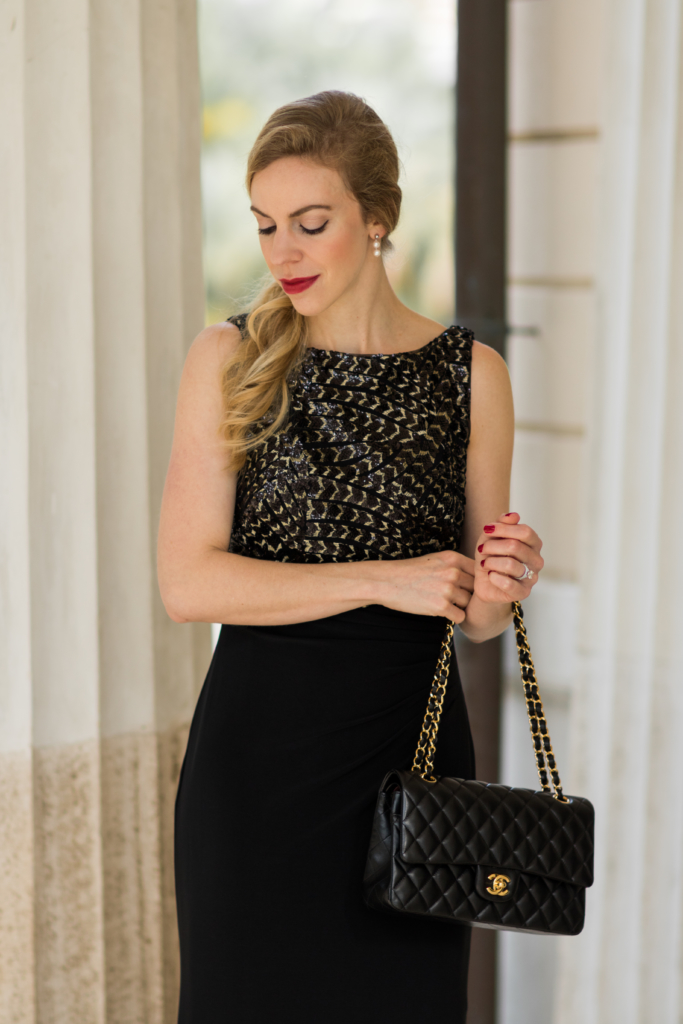 When choosing an evening dress, black and gold combinations are always a smart investment because the colors never go out of style and will work for any situation, from a holiday party to any other formal event.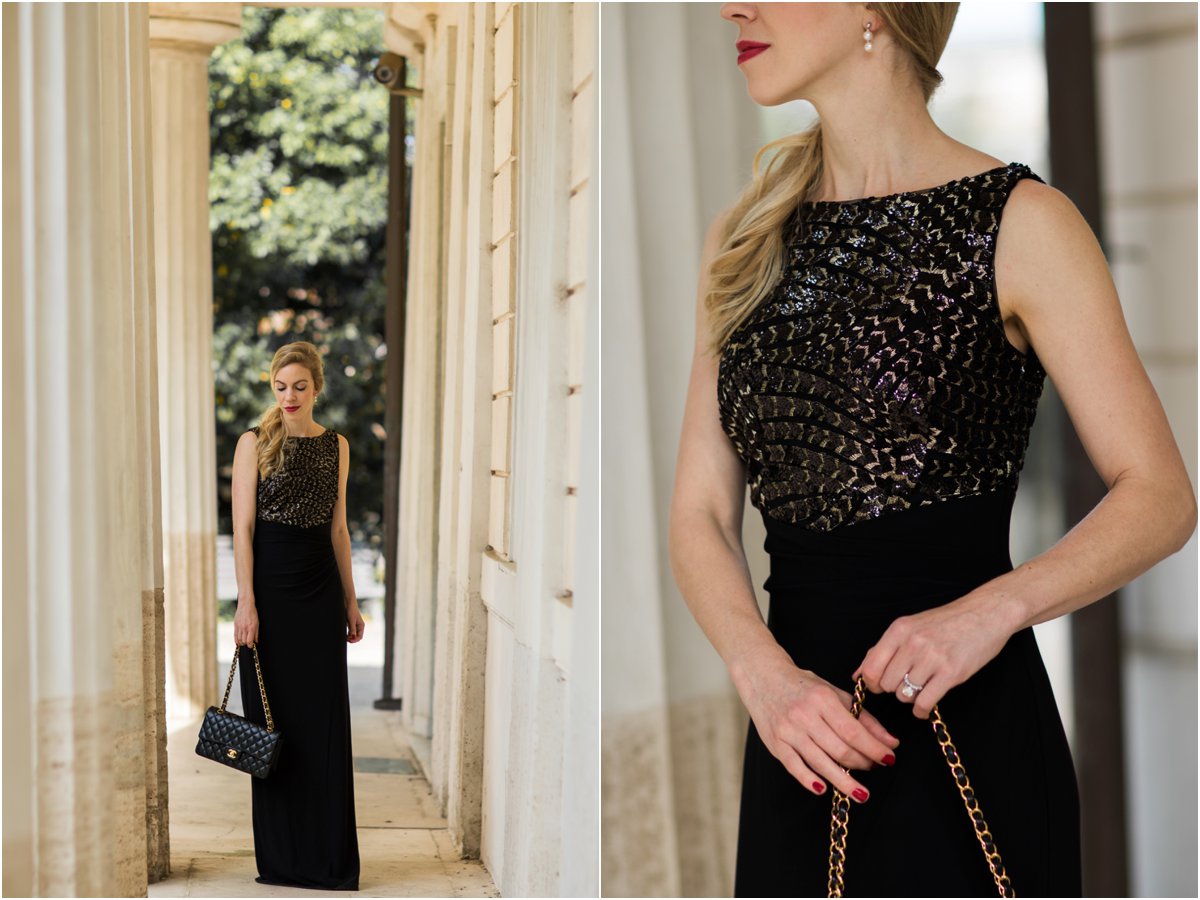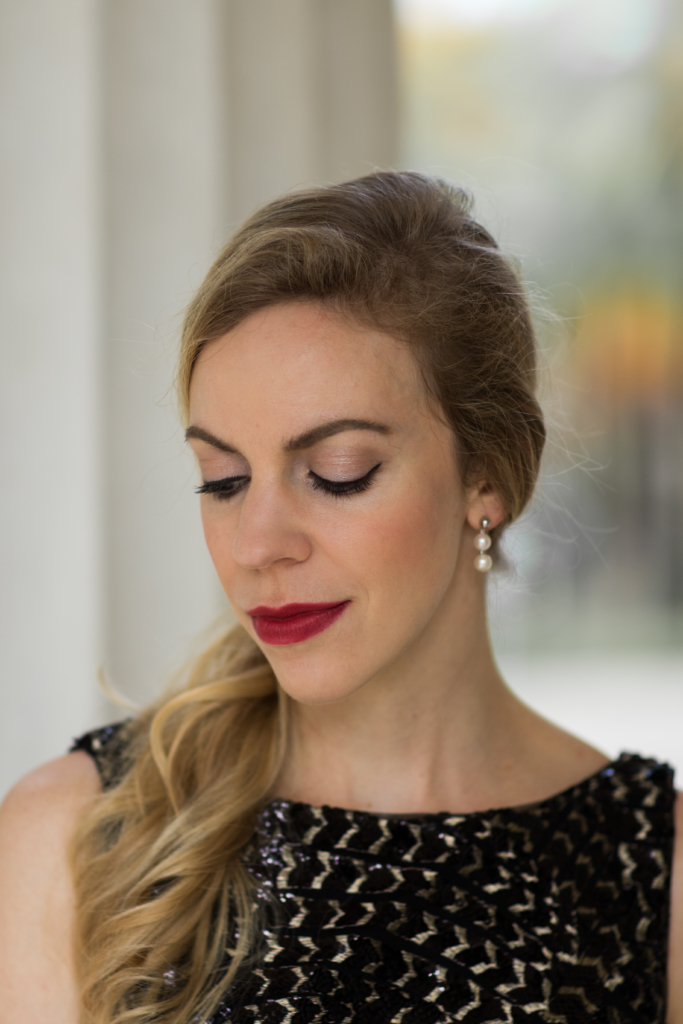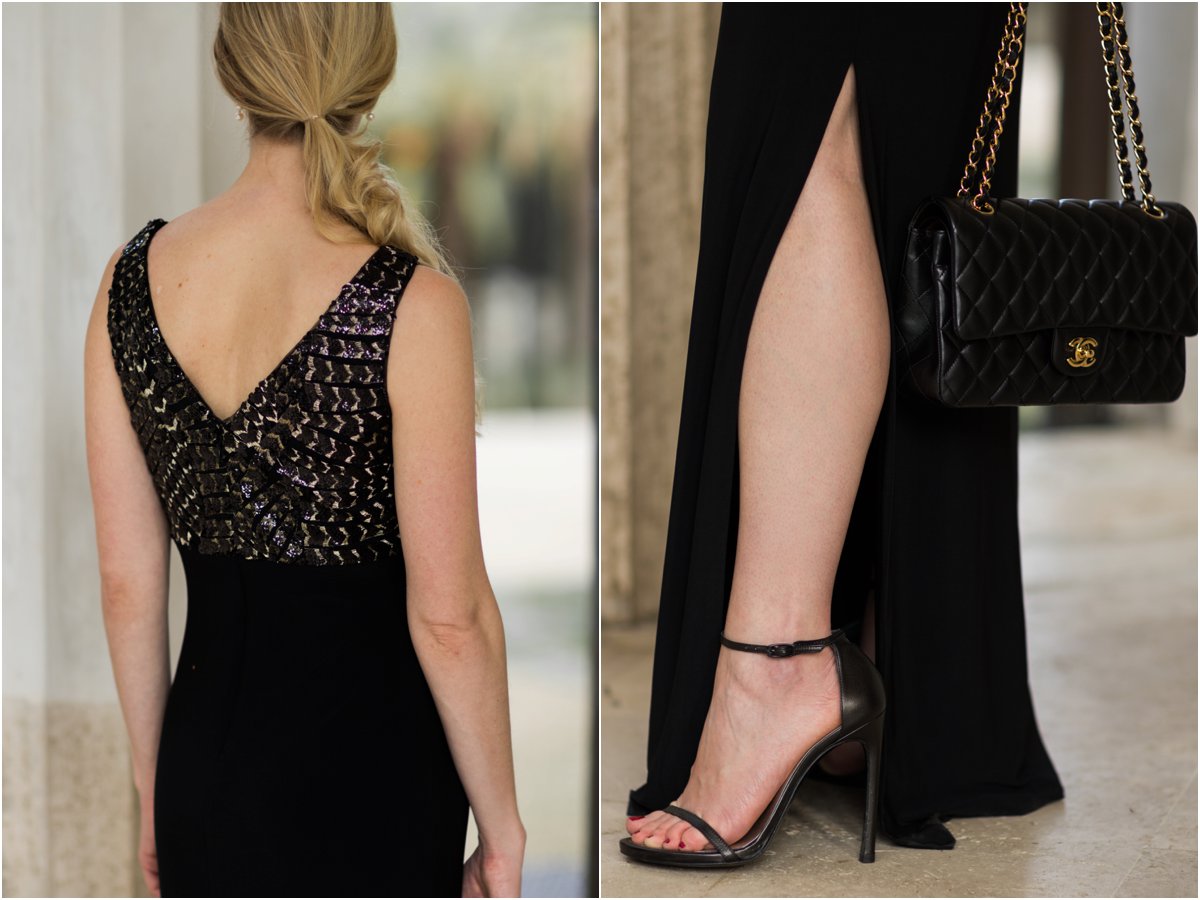 Minimal strappy sandals and a chic bag completed this look while keeping the focal point on my dress. I included some more black and gold options that you can shop below, all of which are under $320. Have a wonderful day and thank you so much for visiting!
Shop the Post
---
Shop More Black & Gold 
Linking with Walking in Memphis in High Heels, Living in Color Style, Elegantly Dressed and Stylish, The Pleated Poppy & Color and Grace