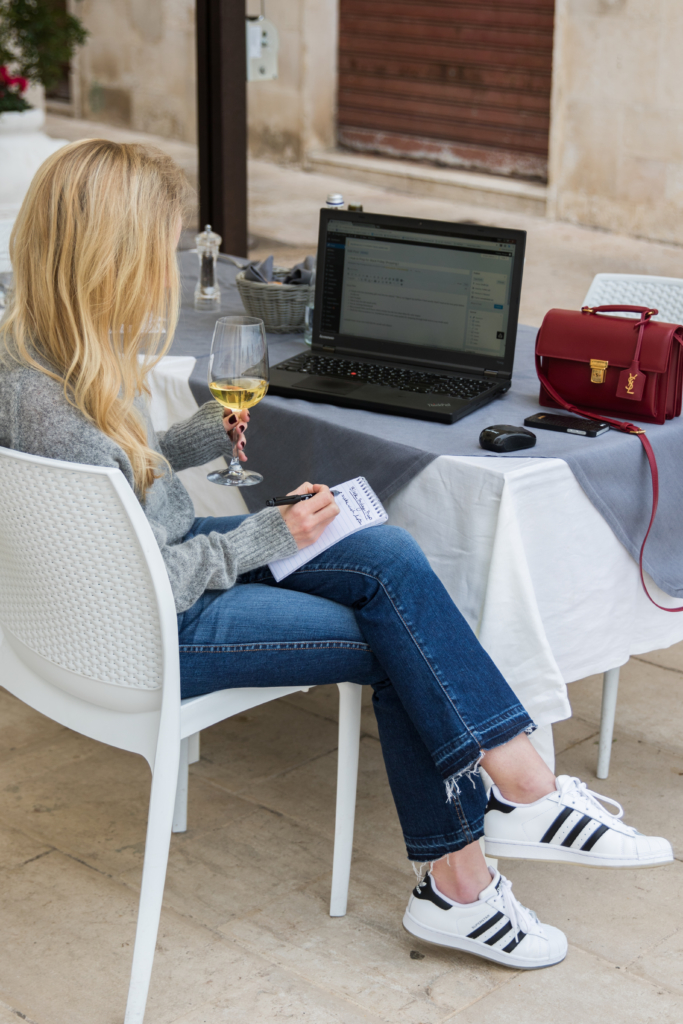 Happy Friday! We're back from our mini road trip through the Southeast coast of Italy and I can't wait to share more with all of you. One of my favorite things about vacation is having the time to enjoy leisurely meals with a glass of wine—and in this case, I used it as an opportunity for a little online shopping as well. With the holidays upon us (A.K.A. the biggest shopping season of the year), life can get very hectic, so I thought I'd share a few of my techniques for tackling holiday shopping, staying organized, and finding the best deals.
Here is the list in a nutshell and I'll break each point down throughout the post. I want to note that these shopping techniques are great to use all year-round, too—not only during the holidays!
How to Prep for Holiday Shopping
Create virtual wish lists
Keep gift ideas in your phone notes
Do your research first and shop around
Set a budget
Check for credit and store card incentives
Create virtual wish lists
This is probably my favorite tip and the shopping method I employ most often. I always keep a wish list going for each of my favorite sites and check them frequently. If a site doesn't offer the option to create a wish list, I just add items to my shopping basket and save them until I'm ready to purchase. Having a wish list allows you to see immediately when products go on sale, so you'll be the first to snag what you want before it sells out. Some websites even allow you the option of prioritizing items from your list according to importance. You can also share your own wish lists with others if they need gift ideas—this definitely makes shopping a lot easier (especially for husbands!)
Keep gift ideas in your phone notes
I am a huge list-maker, and keeping one saved in my phone with gift ideas saves me the hassle of remembering to carry a handwritten note with me. Since I always have my phone, I can access my lists anywhere and add or remove gift ideas whenever I need to.
Do your research first and shop around
It's always important to shop around when you're looking for a particular item, especially if you frequent large department stores like Nordstrom and Bloomingdale's. It's not uncommon for multiple sites to carry the same products but have different price tags, so before I purchase an item that's carried at many stores, I usually do a quick Google search to see which retailer has the best price or happens to be offering a discount. This is especially important if you're looking for deals on expensive items such as electronics (we actually purchased the laptop in these photos on Black Friday several years ago!)
Another great way to achieve holiday shopping success is by visiting stores first to look at products in person. You can try on clothing and check out the quality and colors of products so you know exactly what you're getting. Of course this isn't always an option (definitely not for me since I live overseas!), but if you can shop in person, it's sure to save you the hassle of having to return or exchange items later.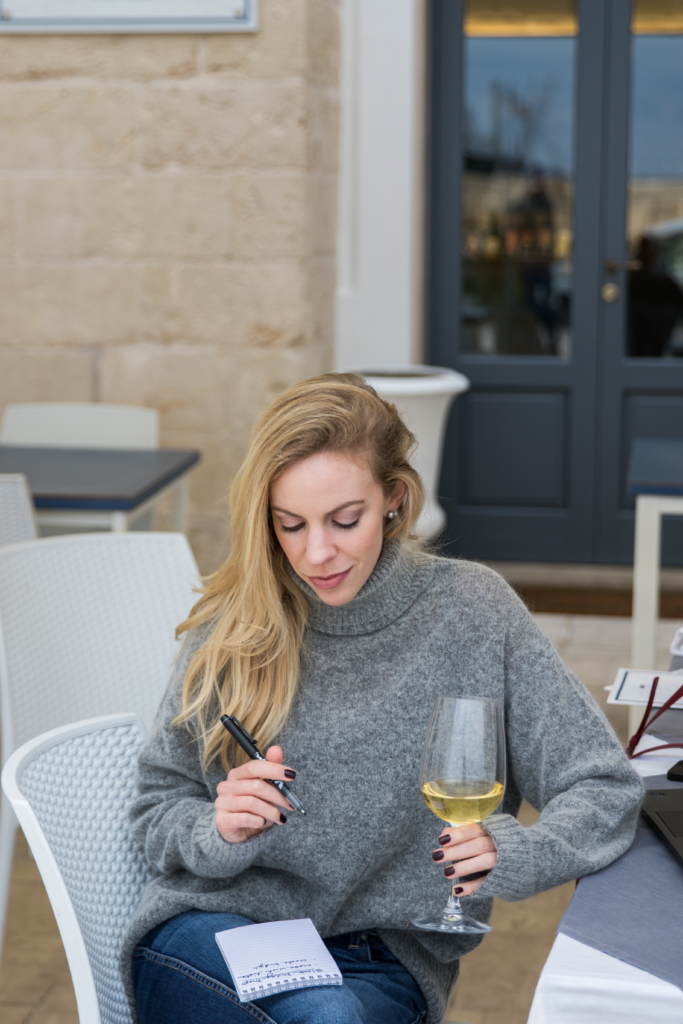 Set a budget
To over overspending during the holidays, it's crucial to set a budget and stick to it. This goes right along with doing your research beforehand: you'll know where to find the best deals when the sales begin and won't have to waste time going to different stores to find them.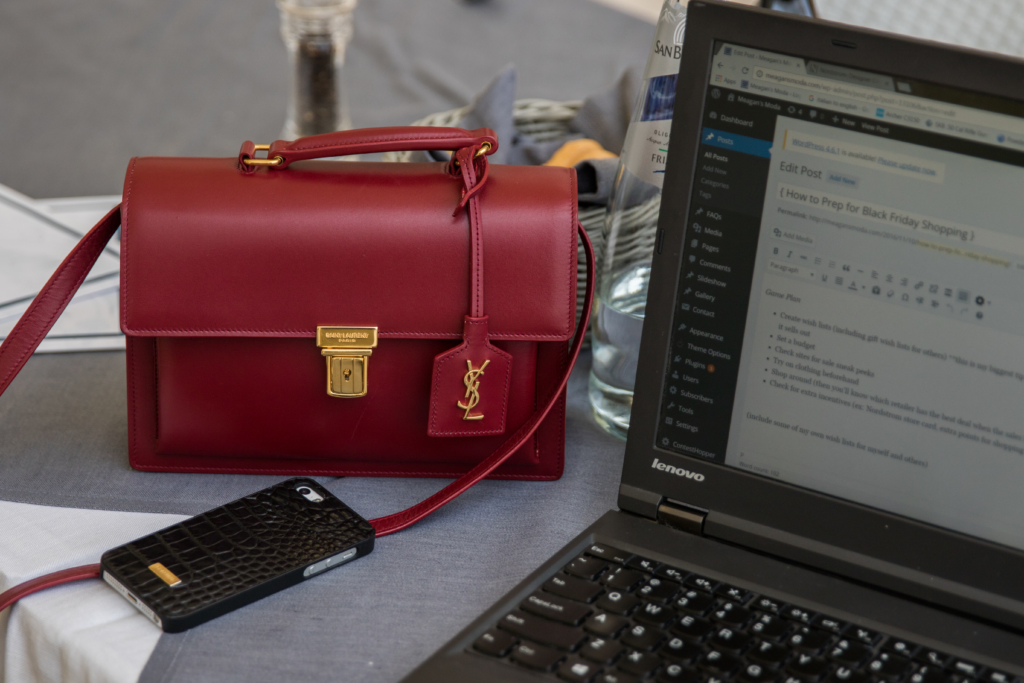 Check for credit and store card incentives
Most stores offer customers incentives to shop using their store card or credit card: you can earn extra points per dollar, extra points on certain days, or even other perks, like being able to shop sales early (a great example is Nordstrom: only those with a store card can access their Anniversary Sale before everyone else). Most major credit cards also offer a certain number of points for every dollar when you shop through the bank account tied to your card. This is a great way to earn extra money for travel or future shopping trips!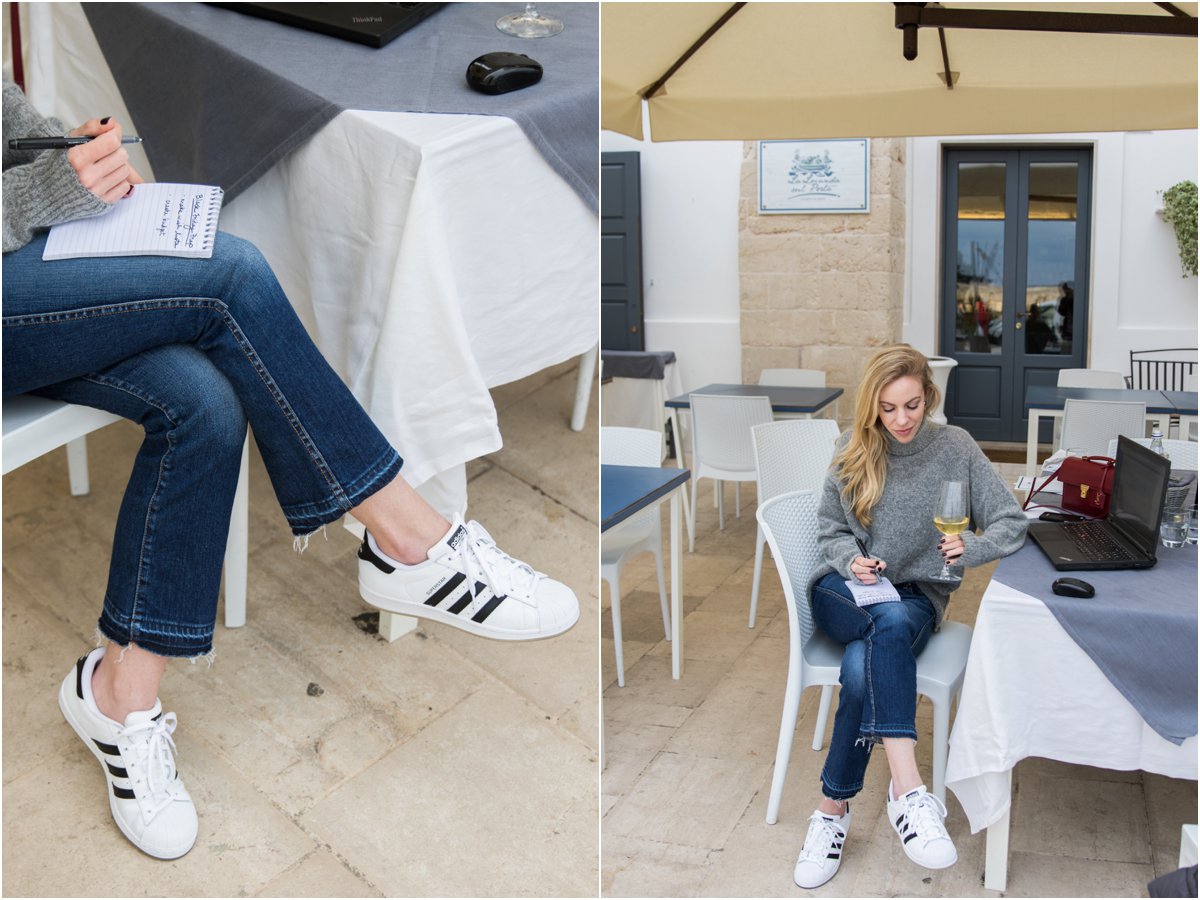 What are some of the ways you all stay organized for holiday shopping? Make sure to check back next week because I'll be sharing the best online sales and promotion codes for Black Friday!
Outfit Details
Shop the Post