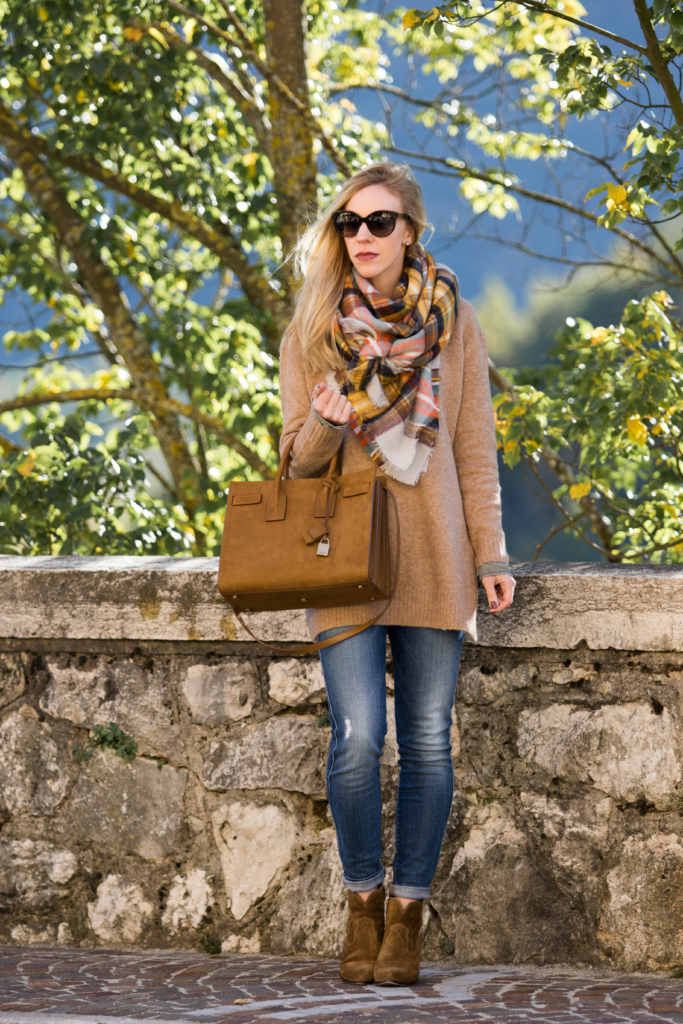 Good morning and I hope you all had a wonderful weekend! If you saw my Instagram post yesterday, you already know there was a large earthquake here in Italy on Sunday morning—with a magnitude of 6.6., it was the strongest that's happened since 1980. I was still in bed scrolling through my phone when the entire room began swaying, and I immediately knew this quake was much stronger than any previous ones. Being in an earthquake feels a little similar to airplane turbulence (and equally as nerve-racking!) Considering we already experienced the other large quake back in August and then two others last Wednesday, naturally we're on edge here. The scary thing about earthquakes is that they're basically unpredictable, and no one knows why it's been happening so often in Italy lately. I sincerely hope this is the end of them and continue to pray for those who were injured or lost their homes.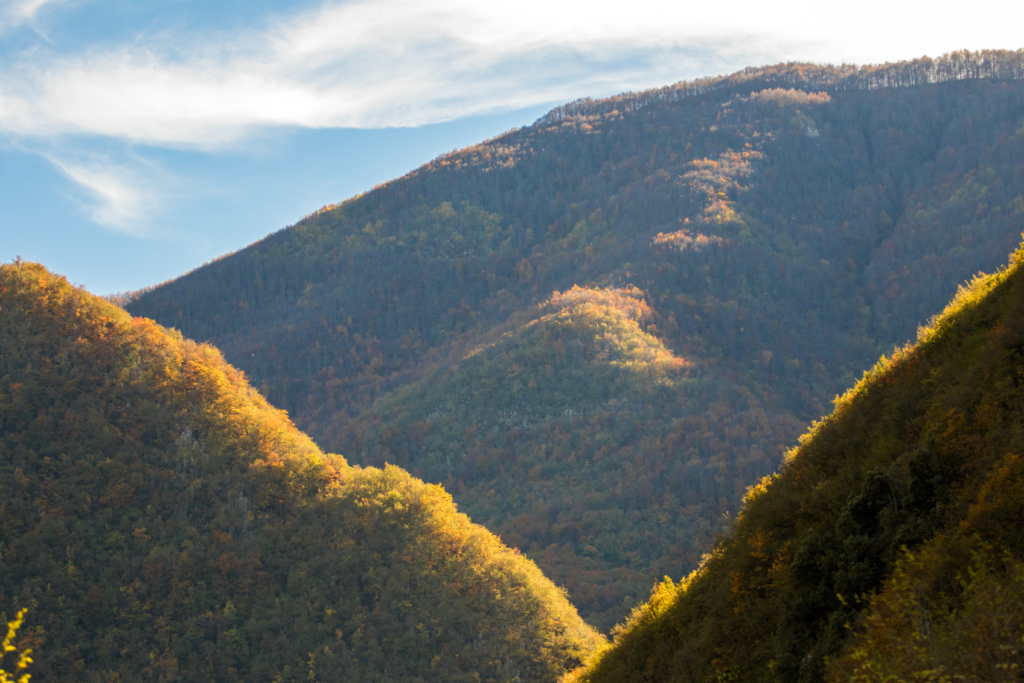 Earthquakes aside, the other part of our weekend was great: on Saturday, my husband and I went on a day trip to the mountains of Abruzzo to see the fall color and fill up on spring water. If you haven't seen this post, we use it for our coffee because the water in Rome has extremely high calcium levels and the pure water tastes so much better, not to mention it keeps our coffee maker from getting clogged with minerals.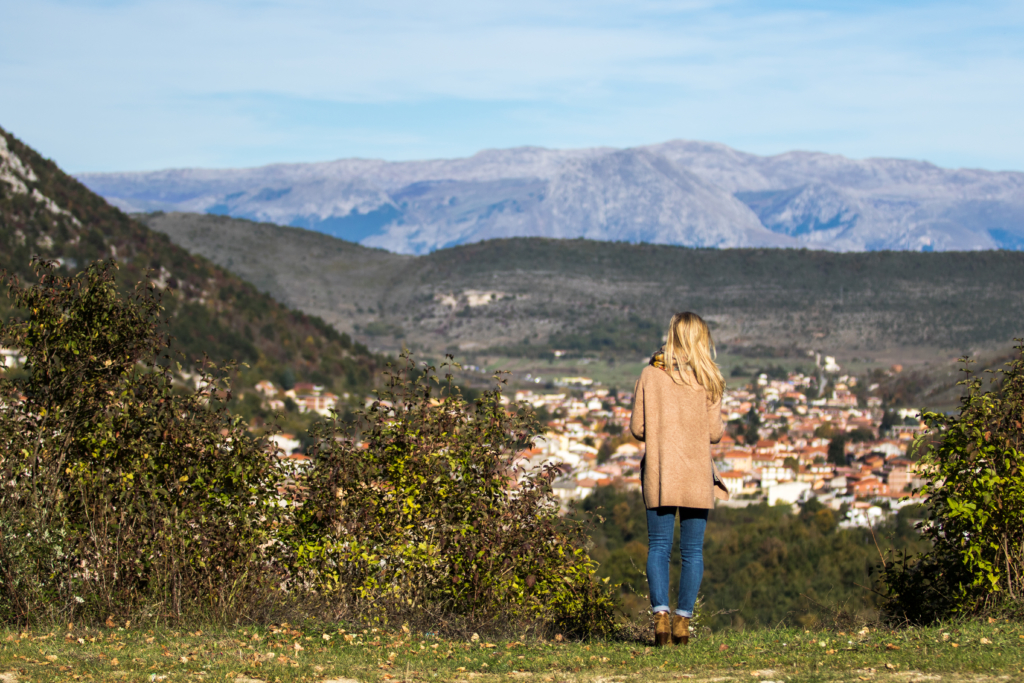 We stopped along the way to enjoy one of the beautiful views of the village of Capistrello (my husband snapped this photo as I was taking video for my Instastories!)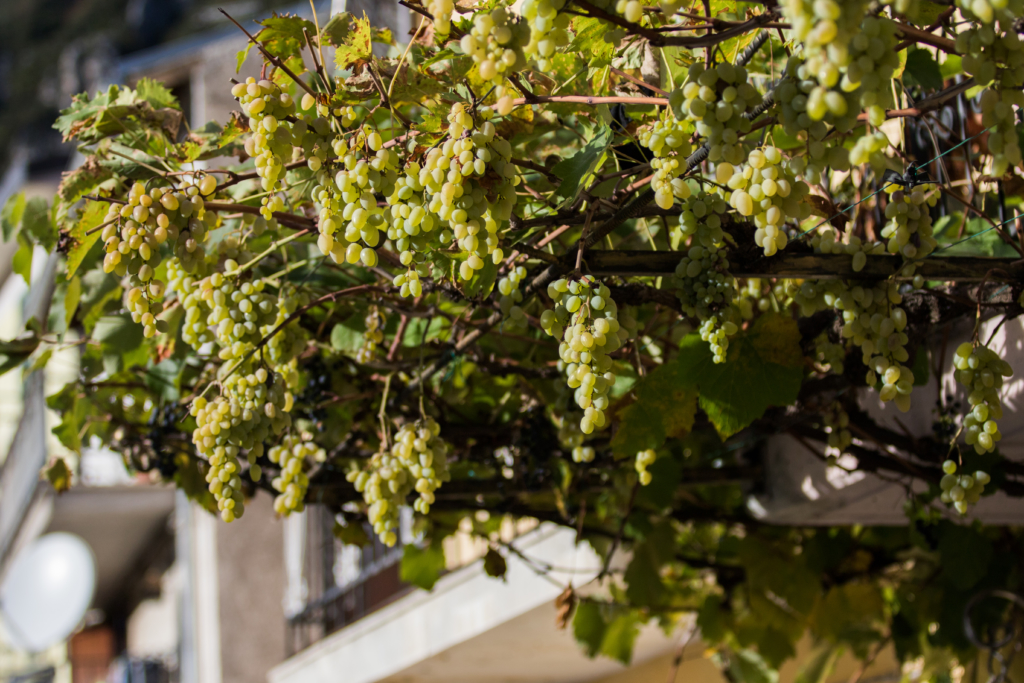 One of the houses across the street from where we took photos in Capistrello had grapevines growing along their balcony—I love it!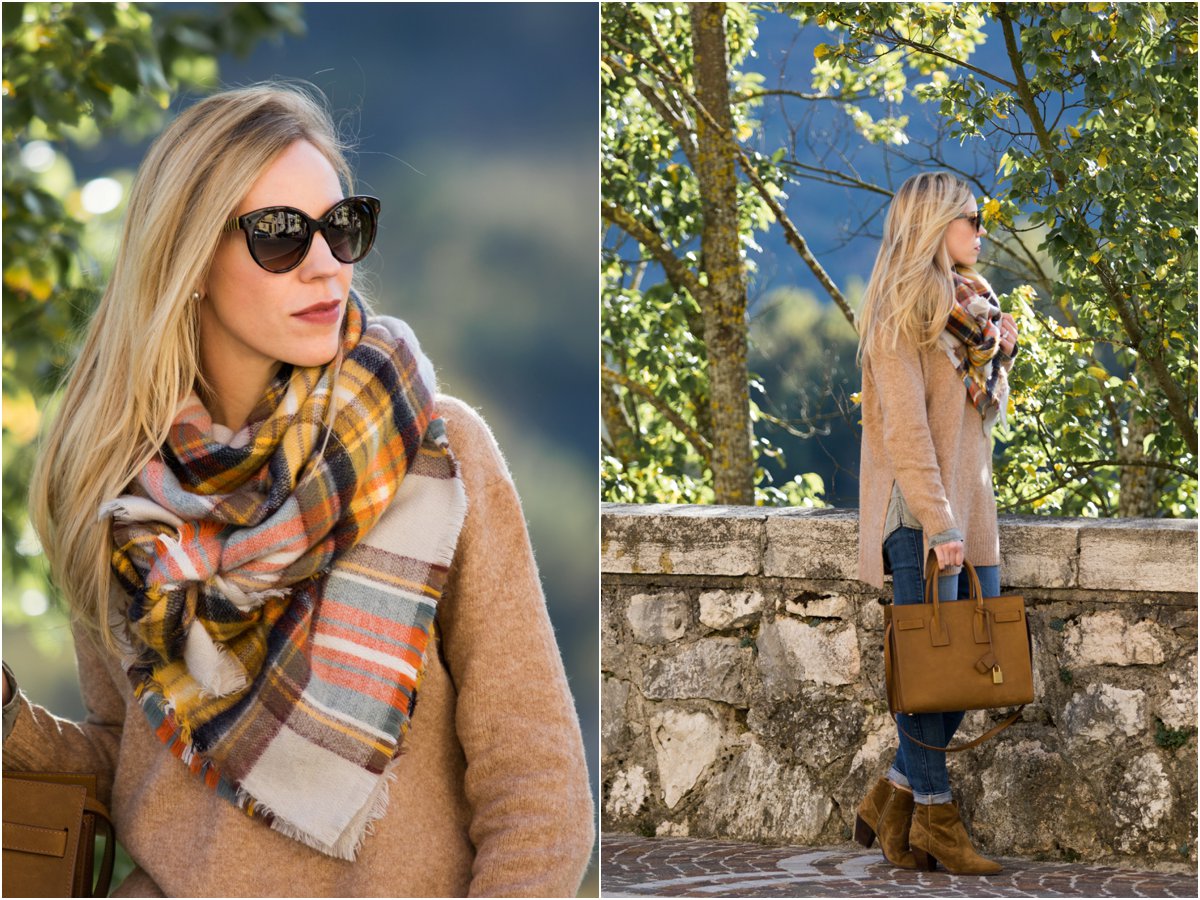 And now let's get to the blanket scarf tutorial! As I was putting this outfit together, I thought to myself, 'How can I tie my scarf in a new way?', which is how I ended up with this side knot. Follow the three easy steps below to try it for yourself!
---
Blanket Scarf Tutorial
Step 1:
Start with your blanket scarf folded in a single triangle (please note: this works best with large scarves). Wrap the scarf around your neck like a bib, crossing the loose ends in the back and bringing them around to the front.
Step 2:
Tie the two ends in a single loop on the side.
Step 3:
Tie a second time in a loose knot to keep the scarf secure. That's it—told you it was easy! This style is great if the ends of your scarf tend to come loose and slip over your shoulder when you're running around, and it also makes it a little less bulky.
For more ways to tie them, make sure to check out this blanket scarf post I published last year—it's full of photos showing different ways I've worn them in the past, and also happens to be my most popular blog post (over 18,000 pins and counting—I still can't believe it!) If you're in the shopping mood, here are a few blanket scarf options under $50:
Plaid Blanket Scarves Under $50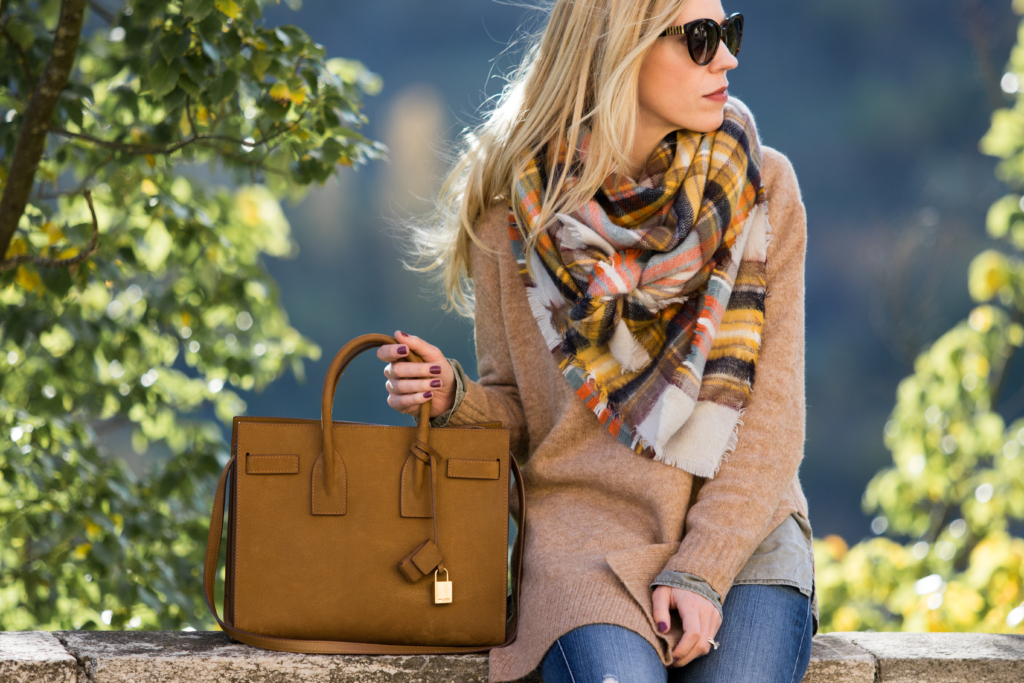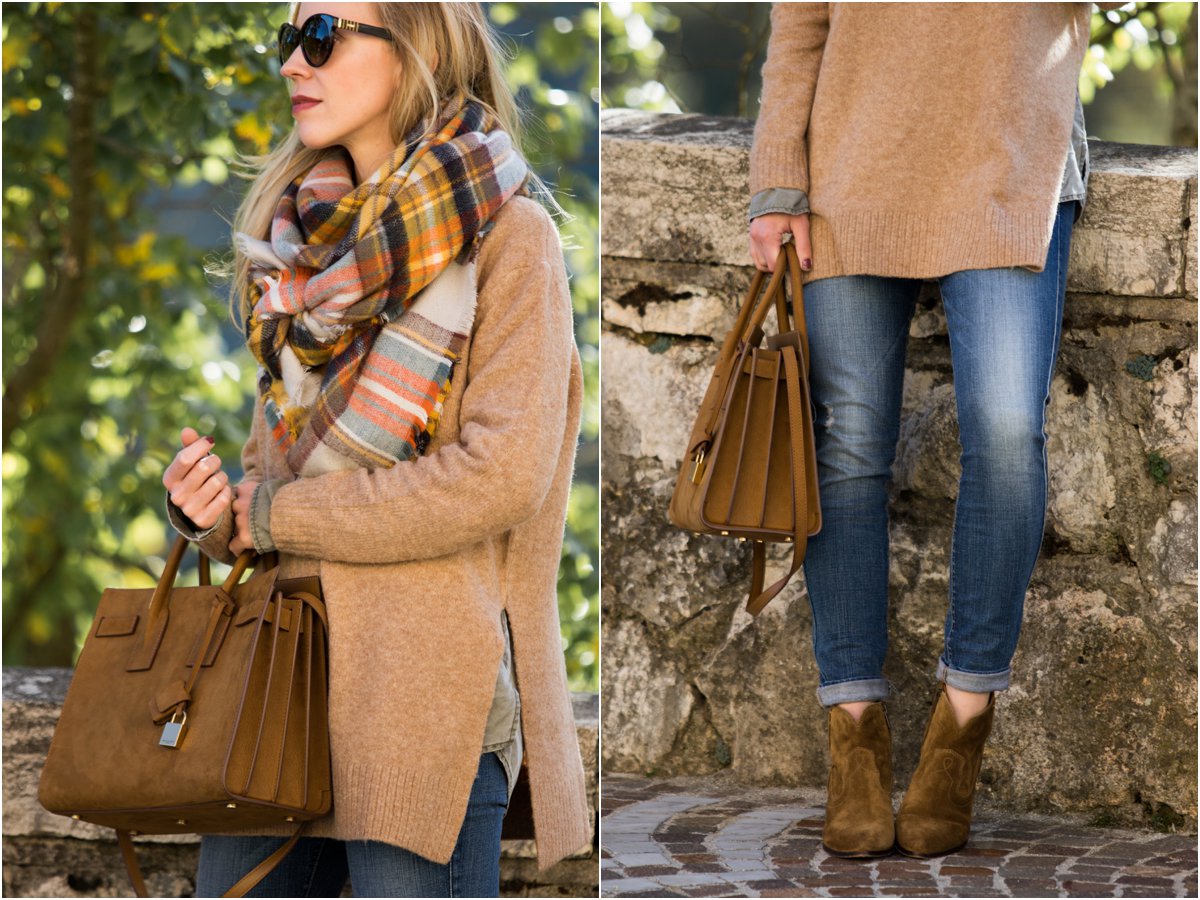 You can never have too many camel sweaters, right? I picked up this one recently from
H&M
and it was the perfect canvas for my blanket scarf. Besides the neutral color, I like how the side split hem allows for another shirt to peek through.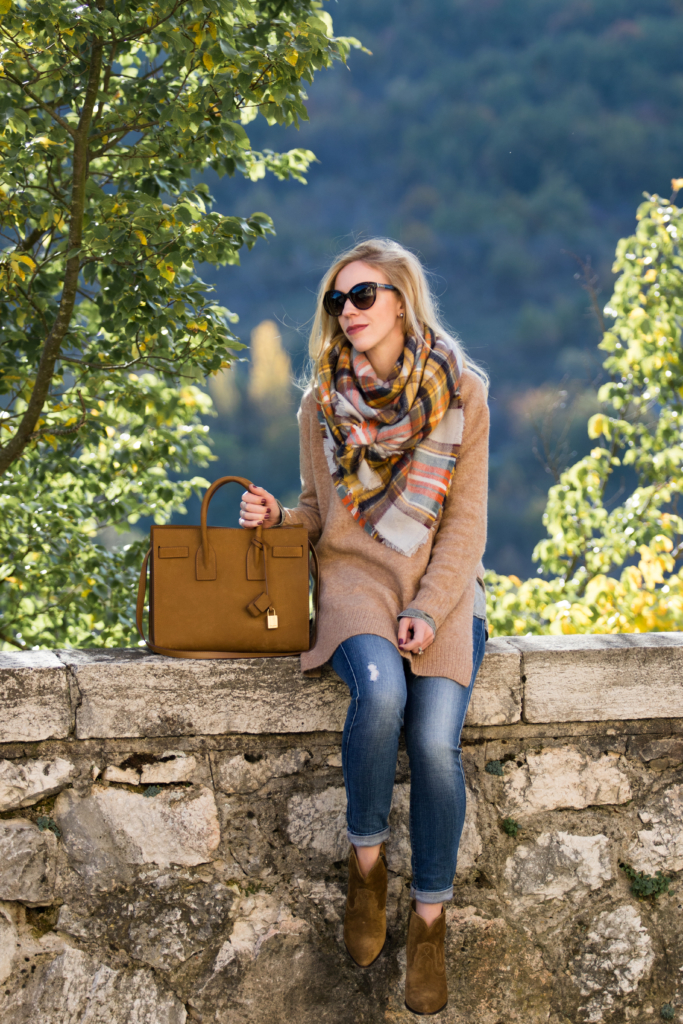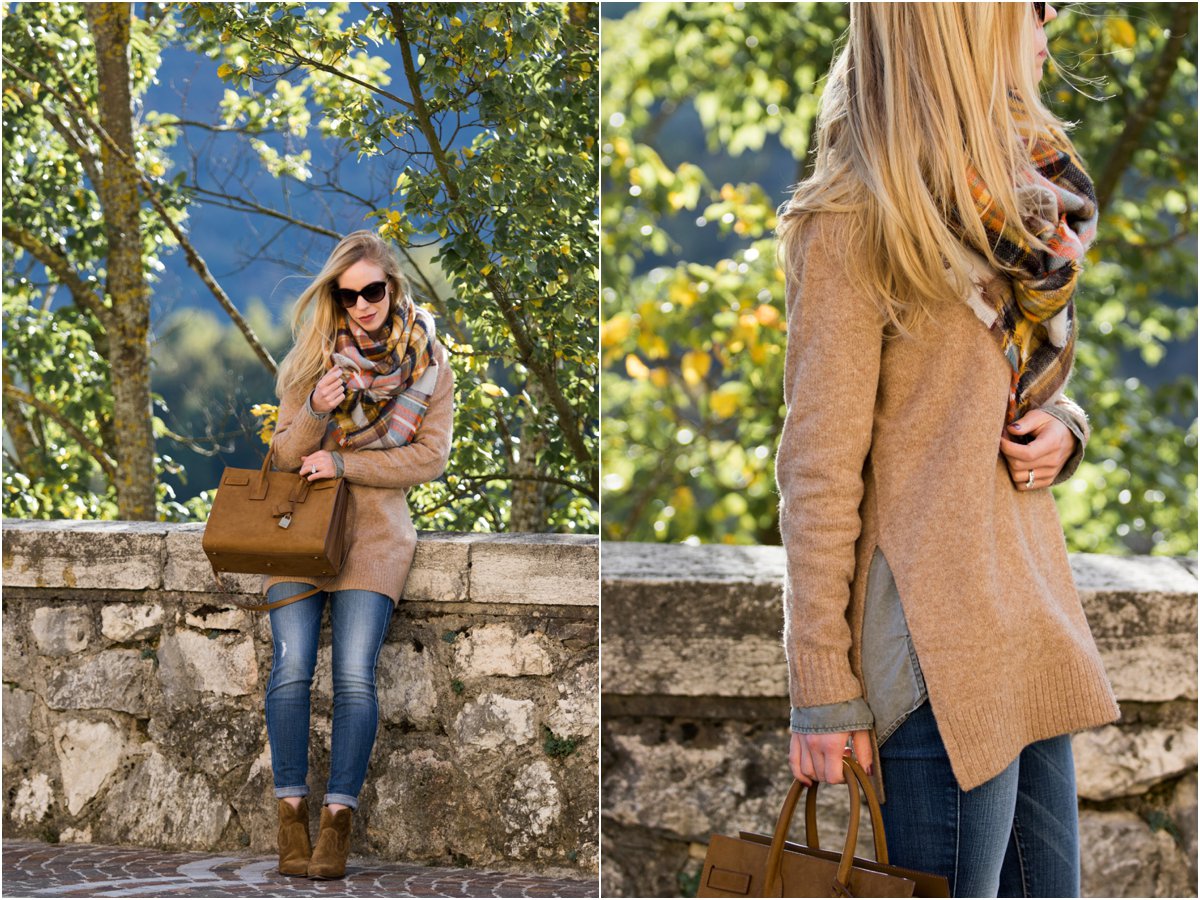 I hope your week is off to a great start. Oh, and Happy Halloween! I've loved seeing everyone's costume posts!
Shop the Post
Linking with More Pieces of Me, Sincerely Jenna Marie, Pink Sole & Still Being Molly