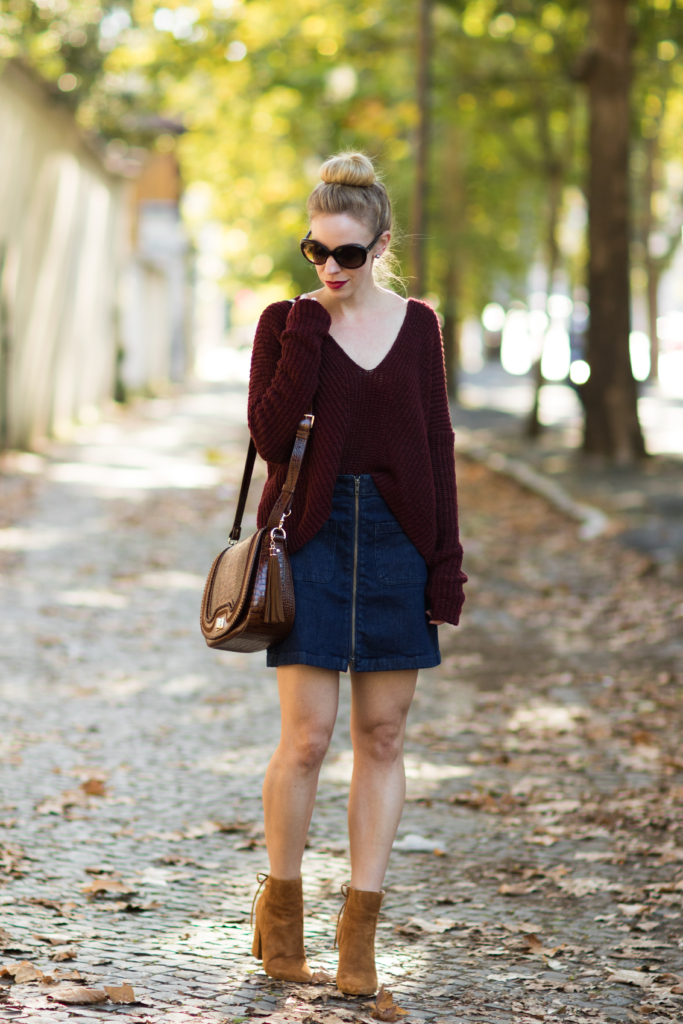 Hey friends! Let me tell you, I am more than happy Friday is here. This week has been a little crazy: I don't know if any of you heard, but there were two earthquakes in Central Italy on Wednesday evening, both of which we felt here in Rome. During the first one, I was walking down the hallway and heard our windows start rattling, but thought it was just high winds. My husband happened to be sitting down, though, and he said it was definitely an earthquake. Two hours later, I was in my favorite armchair and the room started swaying for what felt like ages (when actually it was only about ten seconds). Since Italy is still recovering from the major earthquake we had back in August, it was definitely unsettling to experience them again so soon. These quakes didn't occur as deeply in the earth, though, so thankfully there wasn't significant damage. I'm just praying we don't experience any more while we are here, but the scary part about earthquakes is that they're unpredictable.
Natural disasters aside, I had planned on sharing a few tips today for styling denim mini skirts during fall, so let's get to it!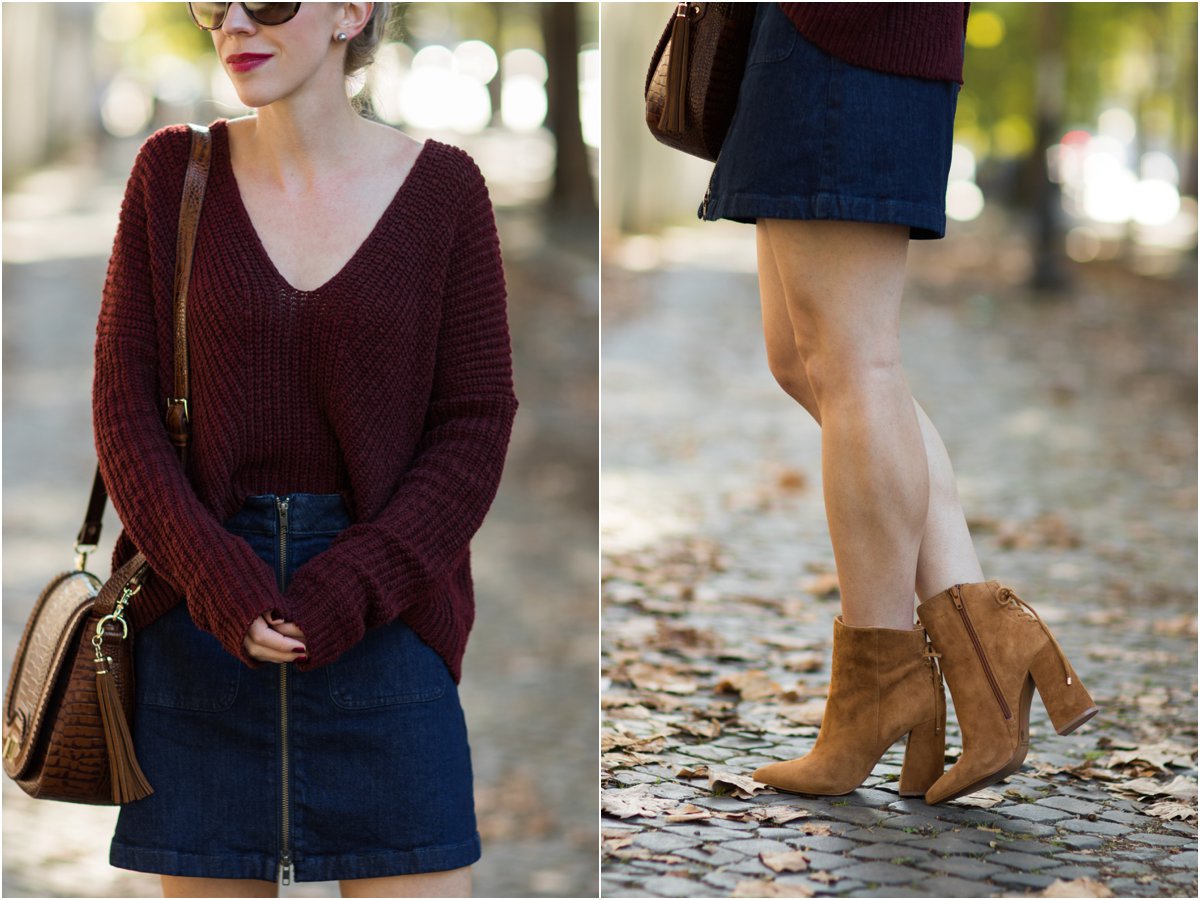 Denim skirts are perfect for fall with a slouchy sweater or long-sleeve blouse, and the footwear options are endless: booties, riding boots, OTK boots, and even sneakers all work with a short hemline. While denim skirts can be worn all year, choose one with a dark wash for an autumnal vibe. The weather has been pretty mild here lately, and I used it as an opportunity to wear mine with bare legs and chunky heel booties. It finally cooled off though, so I'm planning on styling this skirt again with over-the-knee boots in the near future. This exact skirt is selling out pretty quickly, but I found some other great options (all images are clickable and will take you directly to the product details).
Denim Mini Skirts for Fall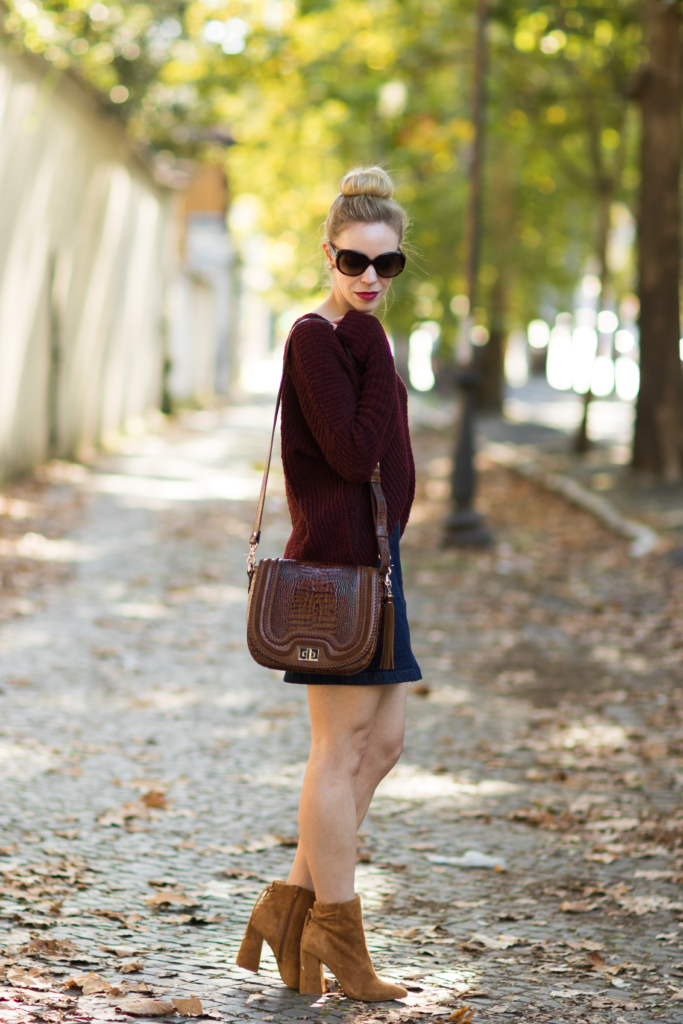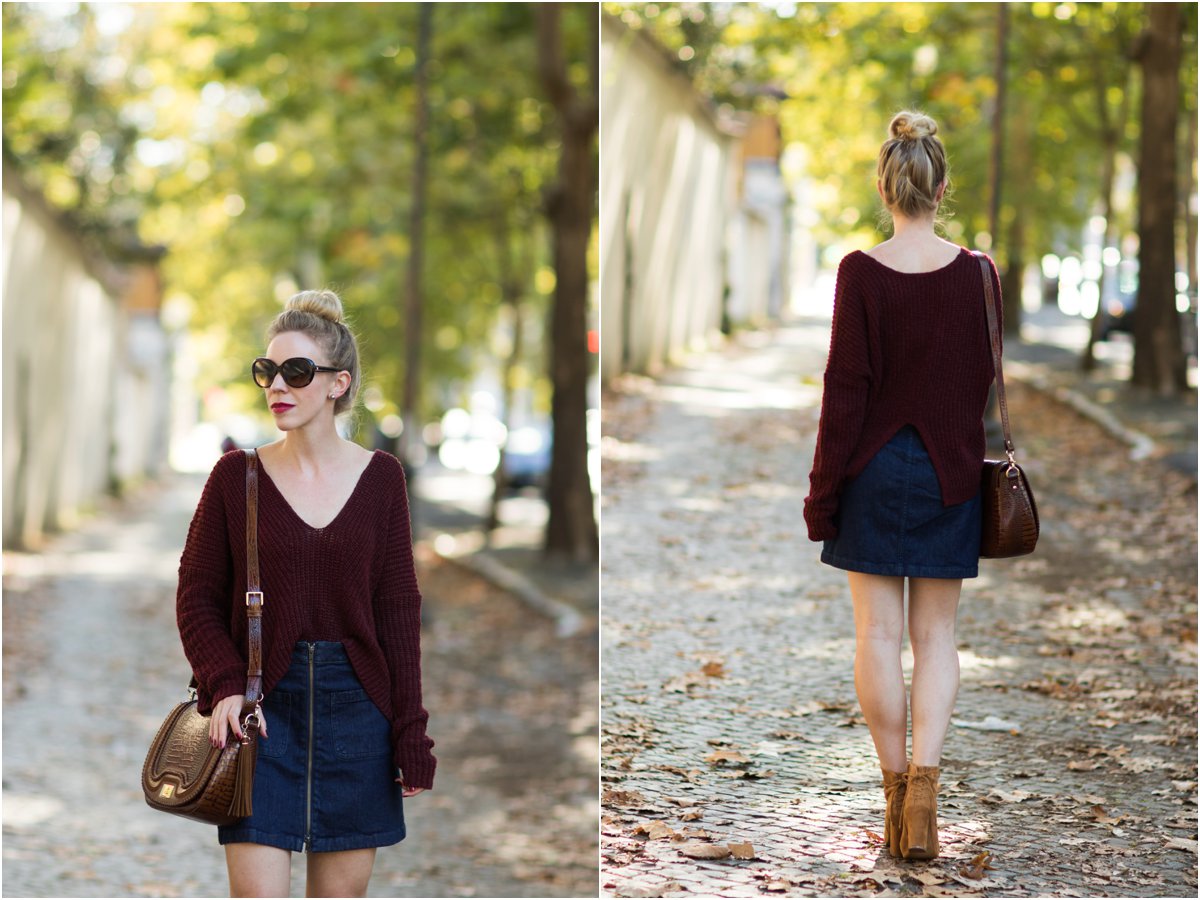 If you haven't noticed, I've been on a burgundy kick lately (I also wore it
here
this week if you missed the post). Naturally, I fell for this sweater from
Express
, and the unique split-back hem sealed the deal. The style is cropped, which is perfect for high-waist skirts and jeans, but I sized up for a roomier fit and more length.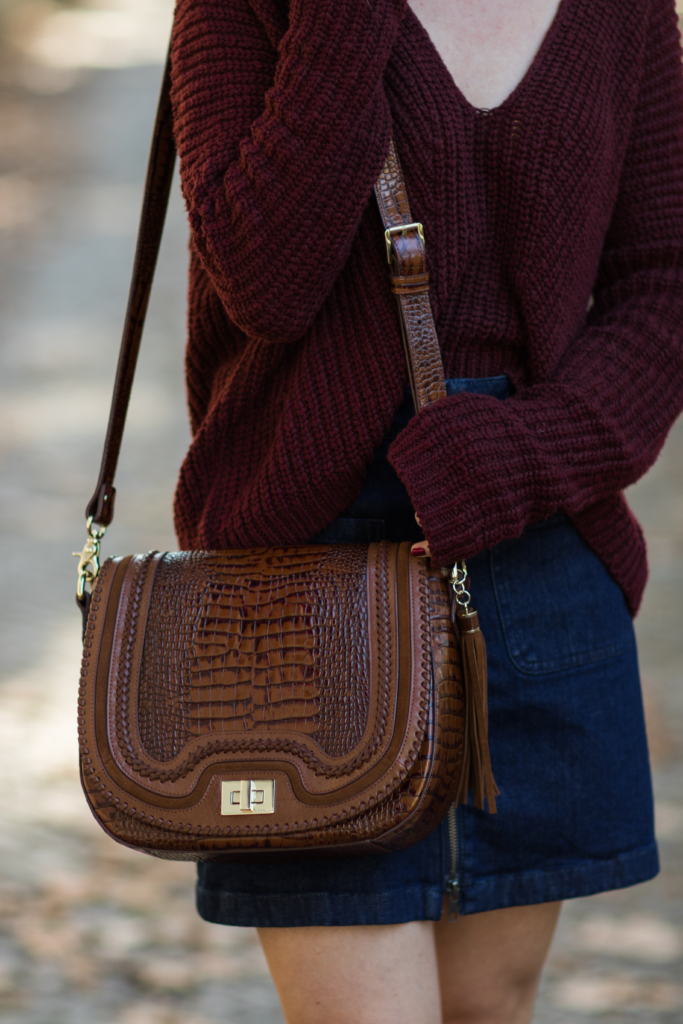 I can't tell you how many times I've carried this saddle bag for the last few months—a cognac bag is essential for fall and I definitely recommend this color if you only purchase one new bag this season. If you like this particular style, it's also available in a new
gorgeous beige
and also 
dove gray
, both of which are very neutral colors for fall and winter.
Wishing all of you a wonderful weekend ahead and I'll see you on Monday!
Shop the Post
Linking with Living in Color, Stylin' in St. Louis, Happiness at Mid Life, Doused in Pink, Posh Classy Mom & Rachel the Hat