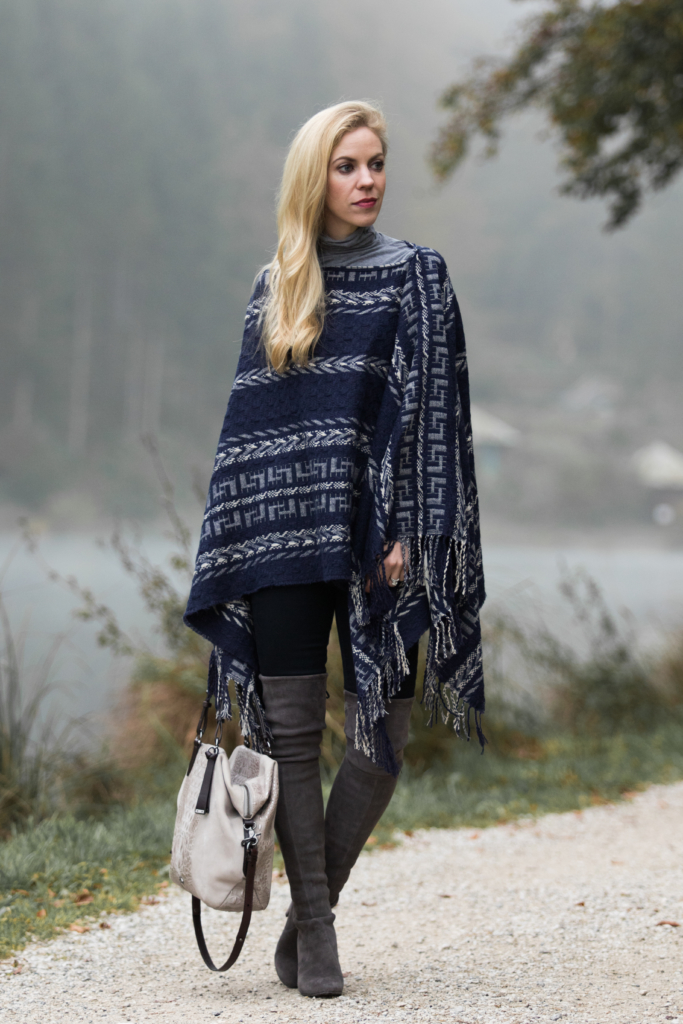 Foggy mornings are typical for Germany during the fall, and on the last day of our trip we went for walk during one around Lake Riessersee in Garmisch. Last year the leaves were SO colorful (you can see them on this post), but sadly not so much this time around. Honestly, this kind of weather just makes me want to curl up with a book and a hot drink, or fix a big pot of soup. I actually did make soup yesterday because my husband came down with a cold, and homemade chicken soup solves everything, right? Even if it isn't truly a cure, it's always comforting to have some when I feel yucky. I followed a really simple and delicious recipe for creamy chicken rice soup here if you're interested.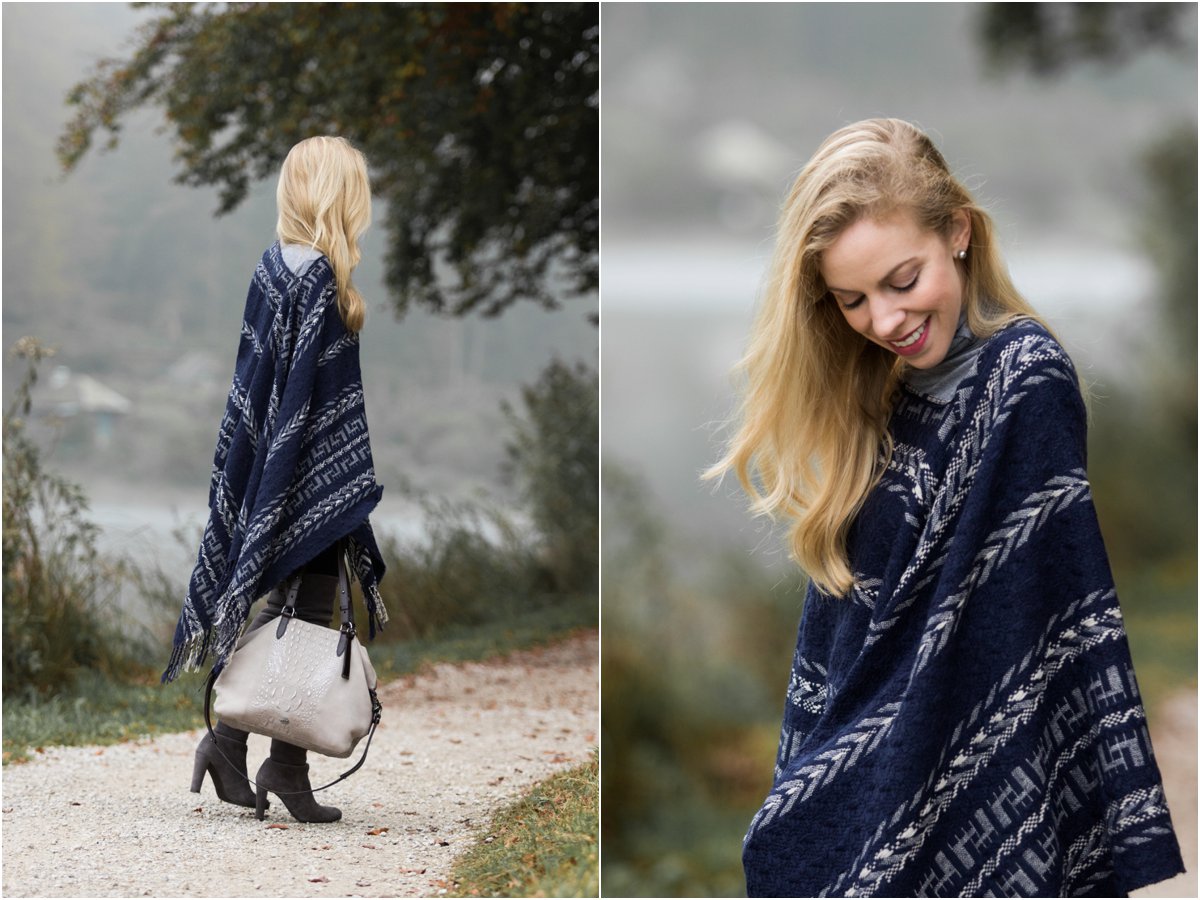 Another thing that's wonderful on a chilly fall day? A cozy topper like this tribal print poncho from SheIn (which I still can't believe is less than $25!)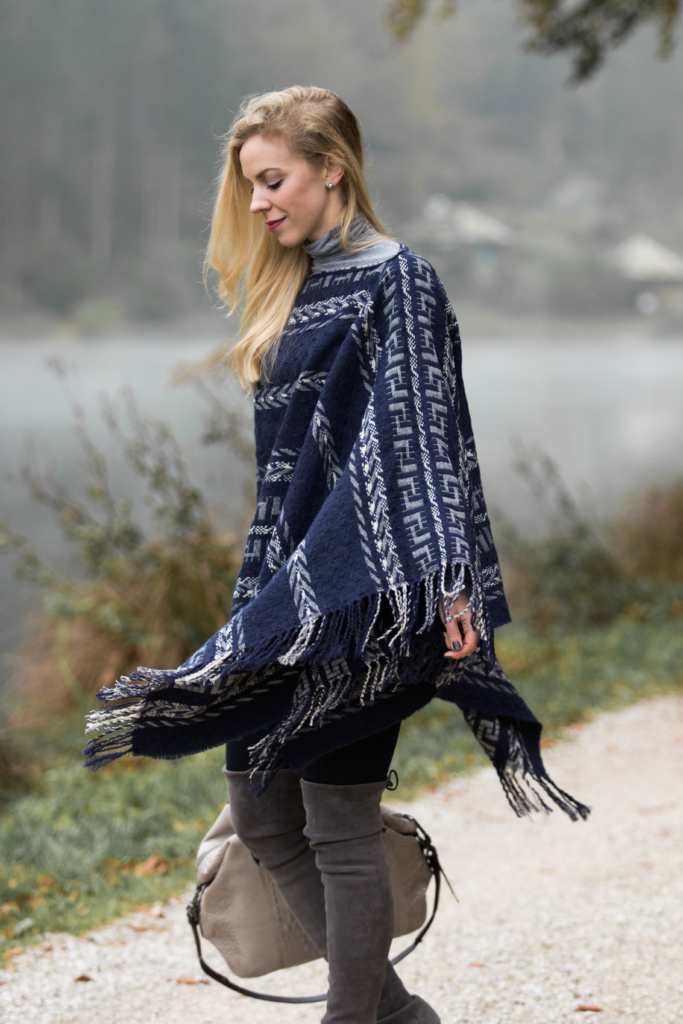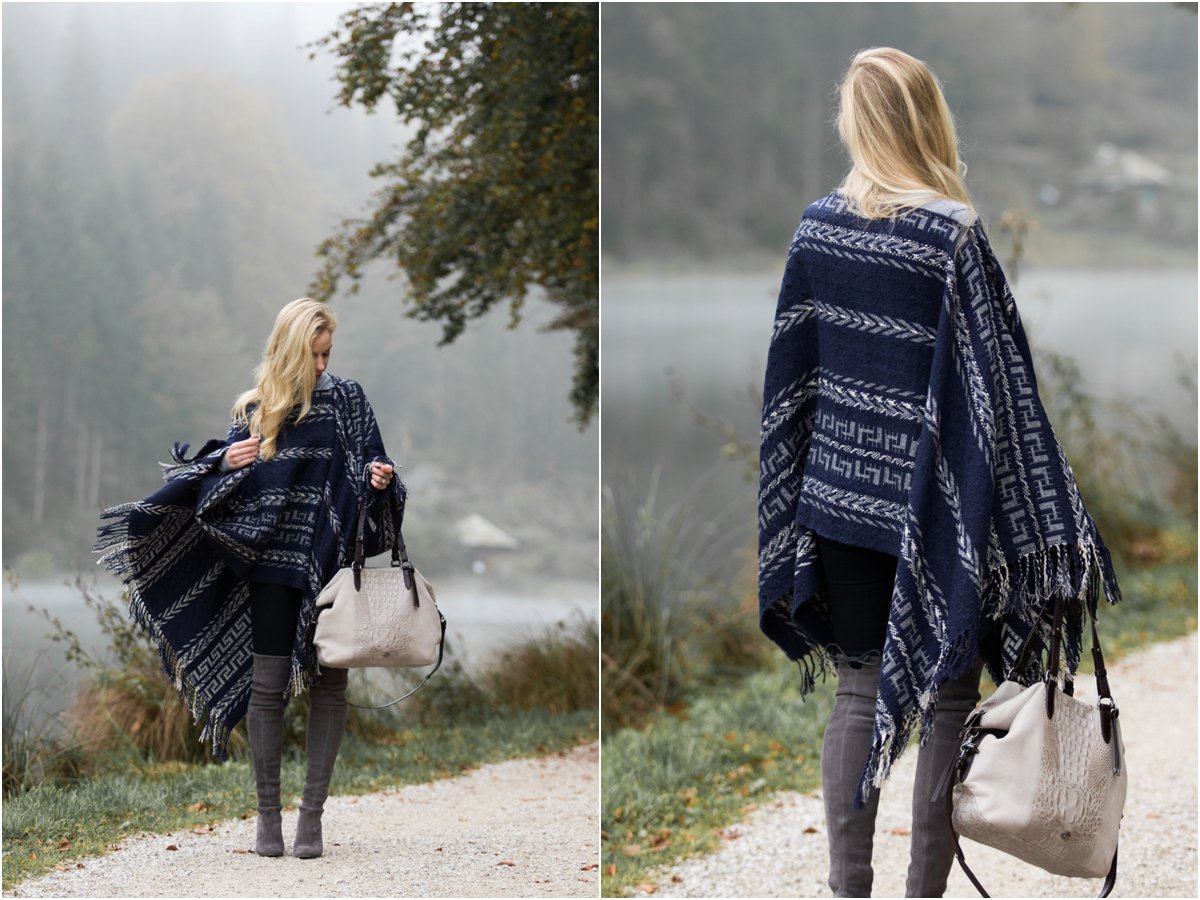 It seems like we see a lot of bohemian styles for summer, but not as much in the fall. I'm a huge lover of ponchos and I liked trying one that's so different from my others. Since this print makes a bold statement, I kept the rest of my outfit classic and simple with dark wash jeans and sleek suede boots.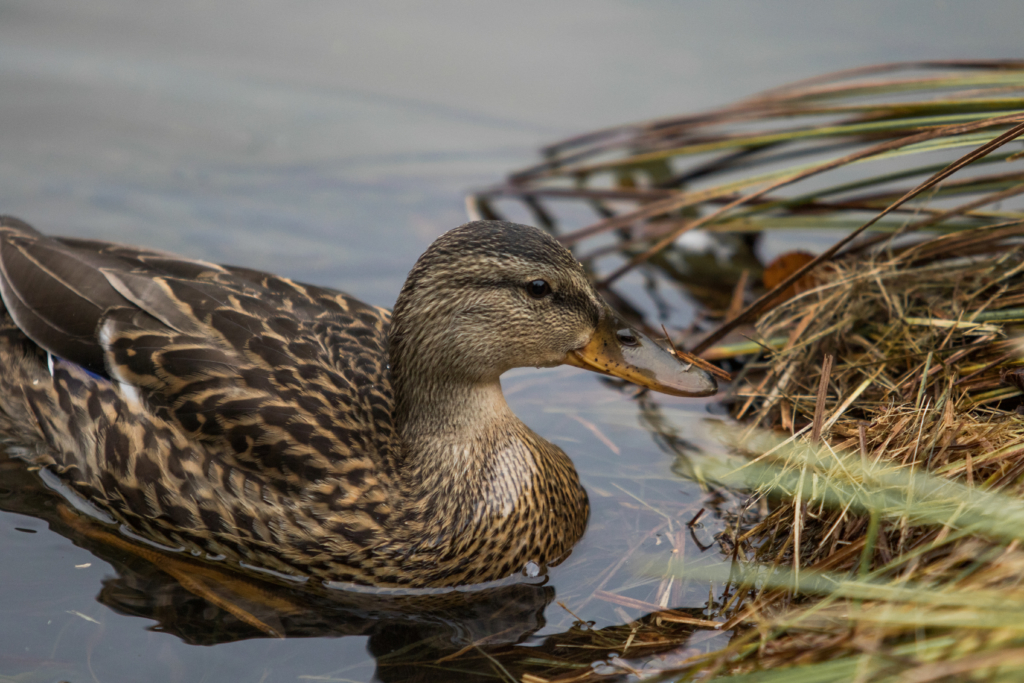 It was obvious that the ducks living at Lake Riessersee are used to people because they immediately came up to us when we started taking photos, most likely seeing if we had any treats to share!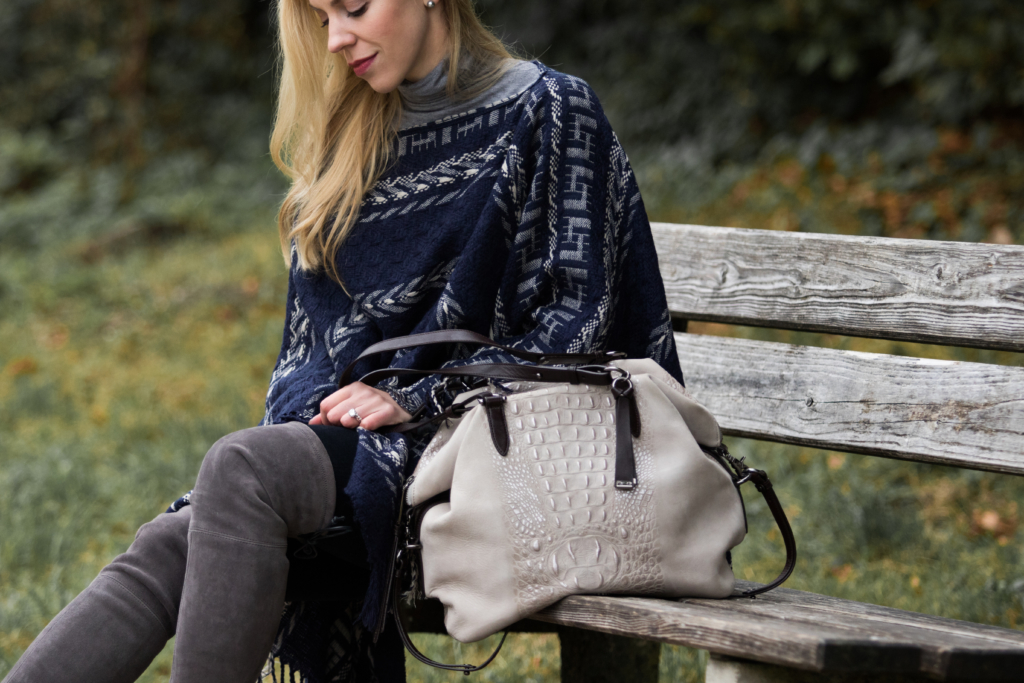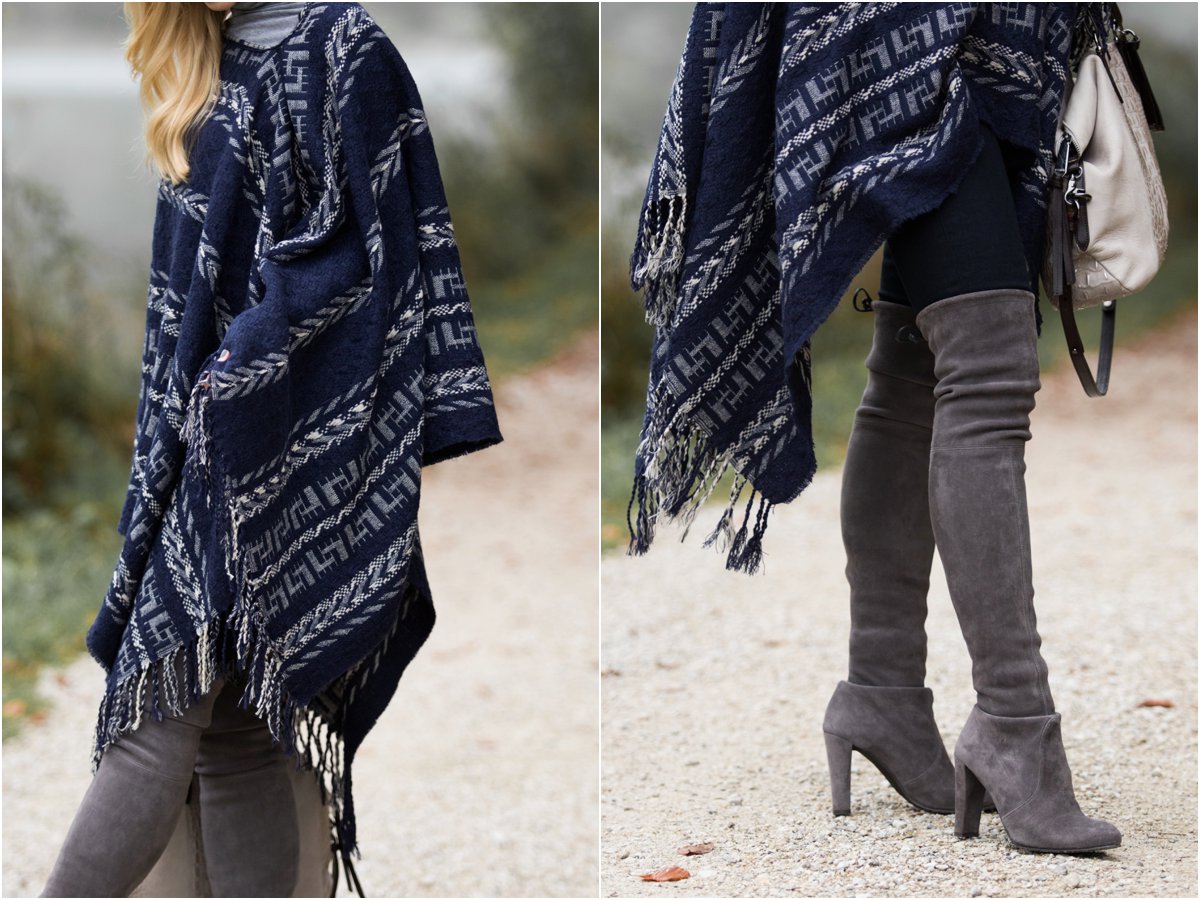 For other styling options, I can also imagine this poncho worn casually with distressed denim and booties or riding boots; you could even thrown it over a denim shirt dress for a little western appeal.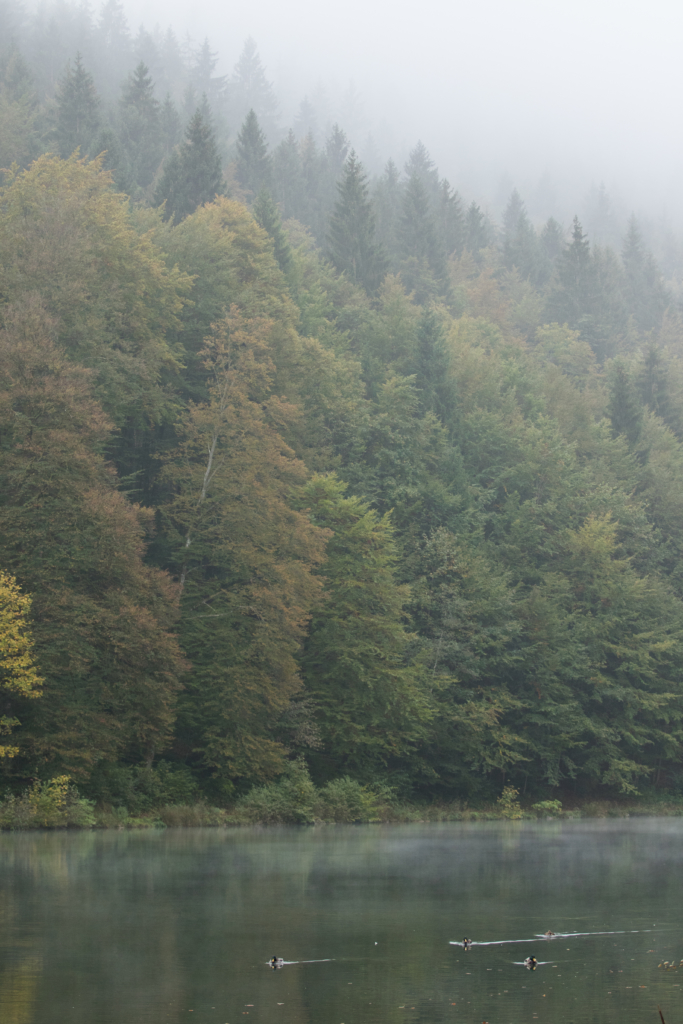 What are your thoughts on tribal print? Feel free to share more styling ideas below if you have them!
Shop the Post
Linking with Walking in Memphis in High Heels, Living in Color Style, Elegantly Dressed and Stylish, The Pleated Poppy & Color and Grace