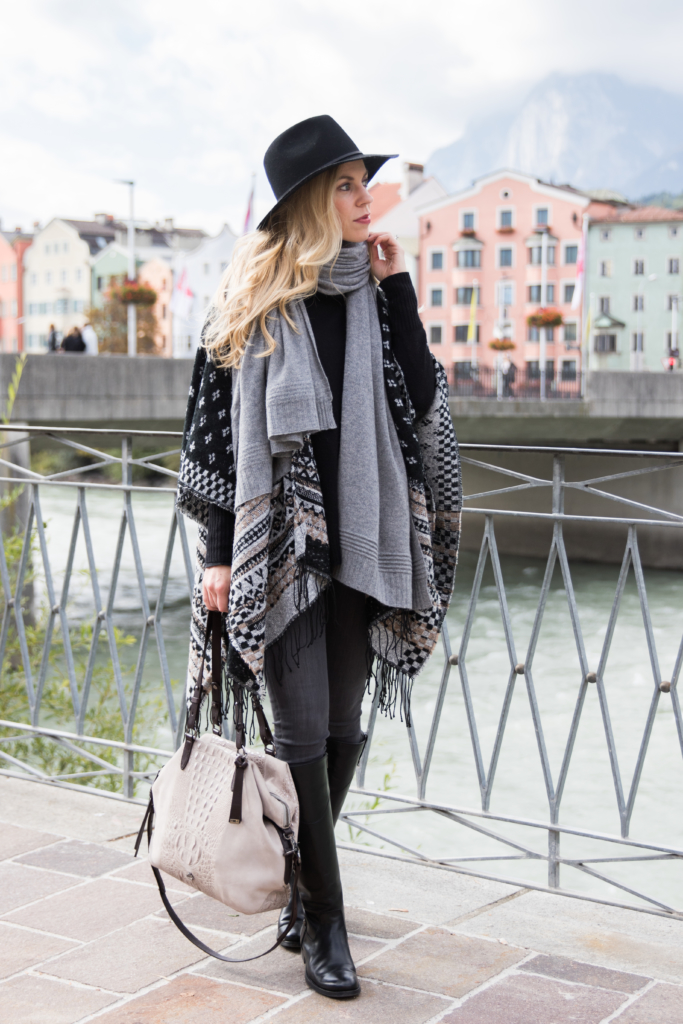 TGIF! I don't know about you guys, but I sure am glad it's Friday. The last few days have been pretty busy since we got back from Germany on Monday, and yesterday we found out one of the water heaters in our apartment has to be replaced (which is actually being worked on as I type this!) For now, I'm going to pretend I'm still on vacation wearing this cozy layered look for the day trip we took to Innsbruck, Austria.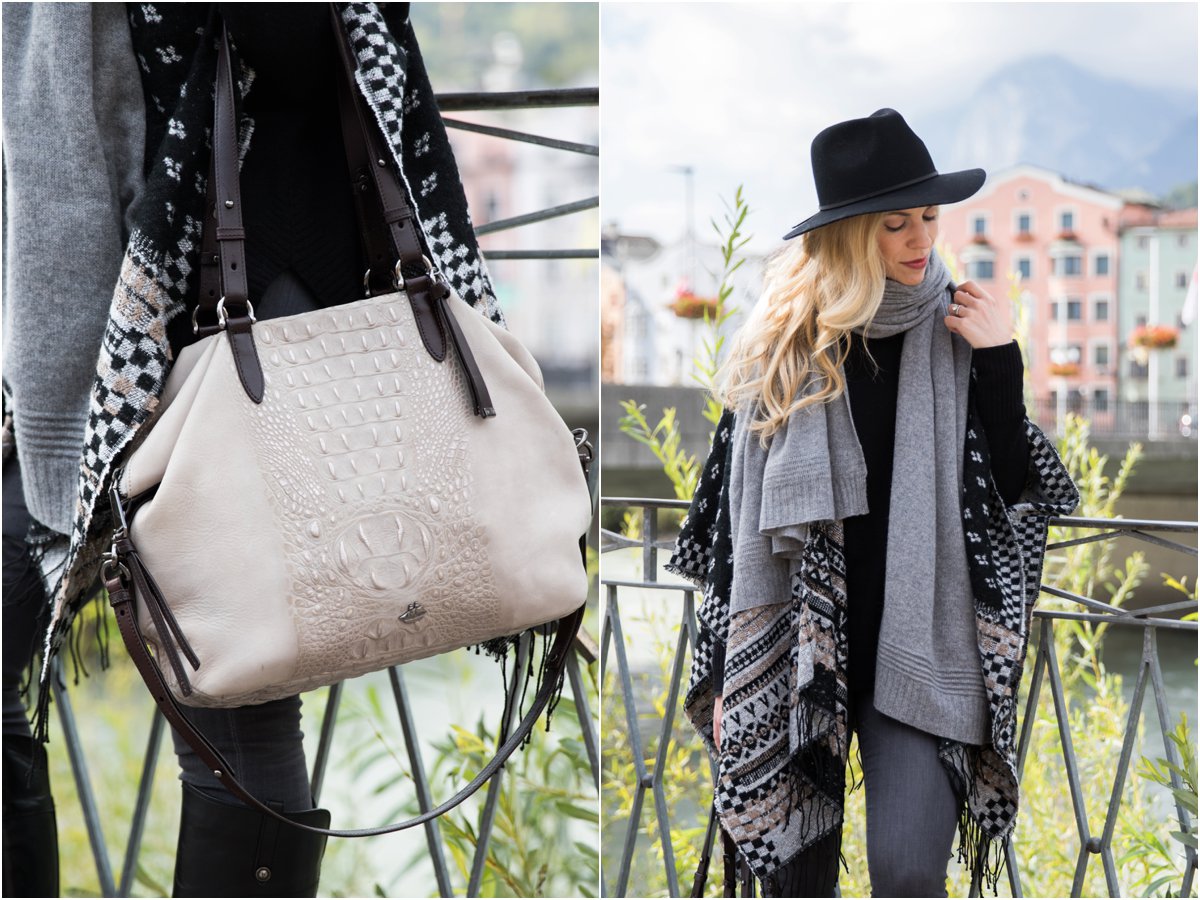 Have any of you ever purchased a piece of clothing specifically for an upcoming trip? I'm definitely guilty, and as soon as I saw this fair isle poncho, I knew it would be perfect to wear in Germany. As I mentioned on Wednesday's post, it felt more like winter than fall while we were there, so I added a cashmere turtleneck and oversized wrap scarf for more warmth. The fair isle print is also festive for the upcoming holiday season.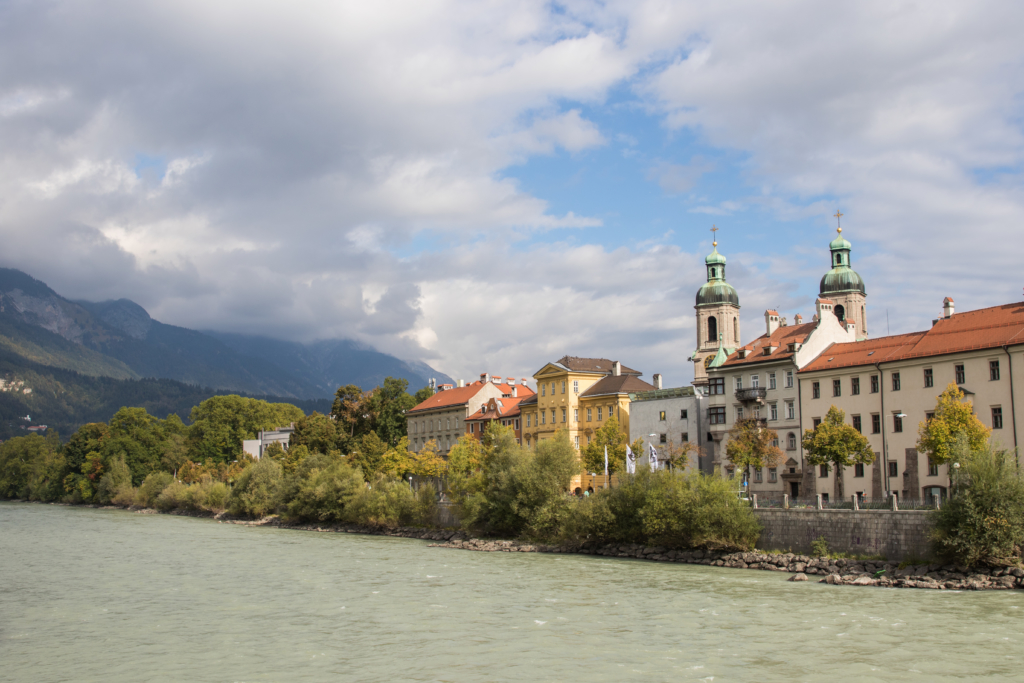 Innsbruck, Austria was a quick trip over the border from where we stayed in Garmisch, Germany, and we enjoyed one of our days there wandering the quaint streets and enjoying a fantastic lunch. Wild game dishes are common for this region so I made sure to order the venison goulash at the restaurant where we ate. I grew up eating deer meat since my dad is a hunter, and my husband happens to hunt as well, so it's a staple for us back home in Virginia.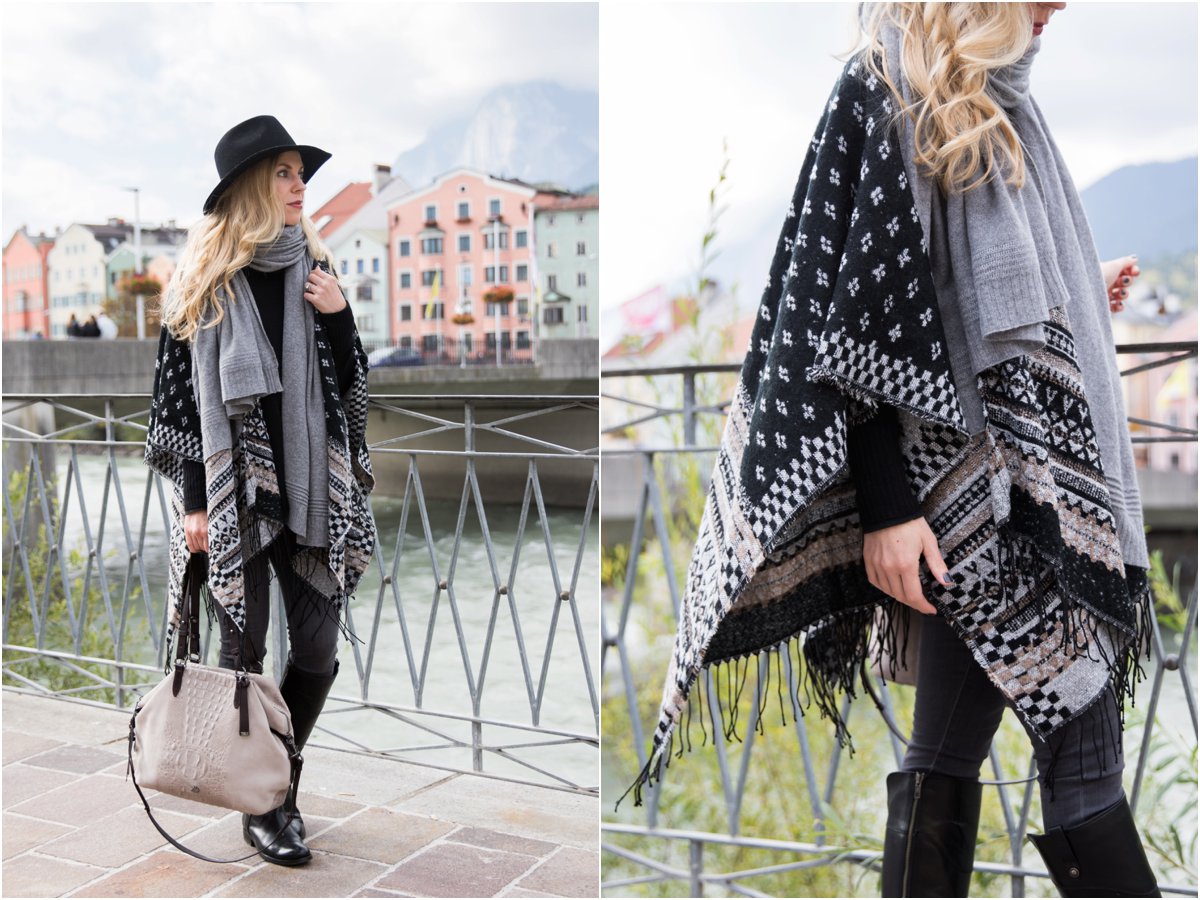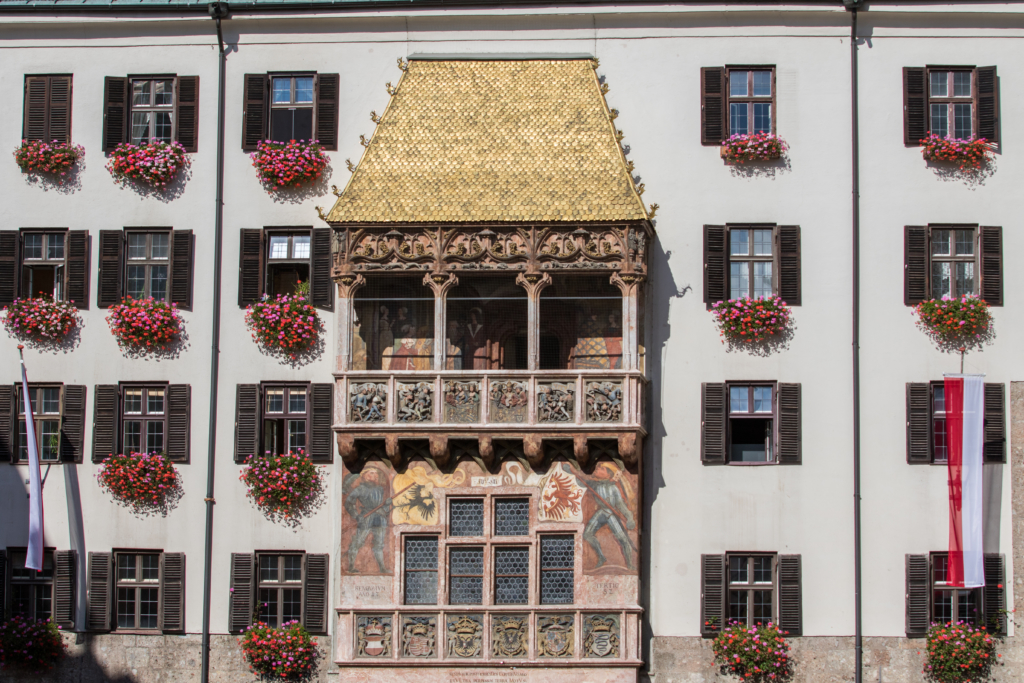 Goldenes Dachl, or the famous 'Golden Roof' is considered to be Innsbruck's most well-known symbol. It was completed in 1500 for Emperor Maximilian I as a wedding gift, and he and his wife supposedly used the balcony underneath to observe festivals and other events which took place in the town square below. Definitely a fancier porch than most out there, right?!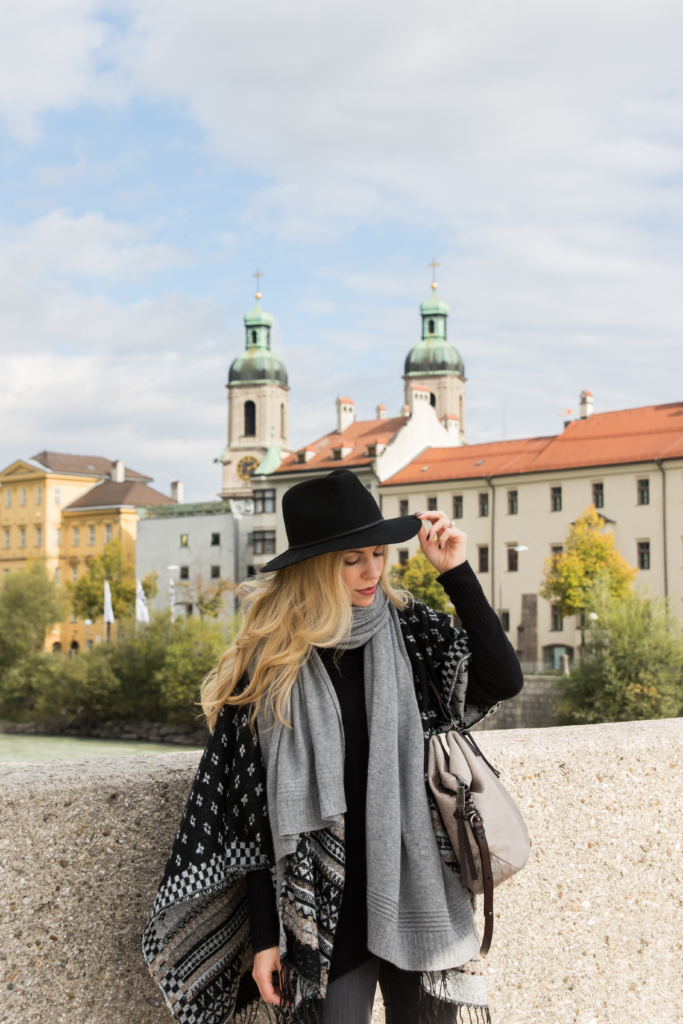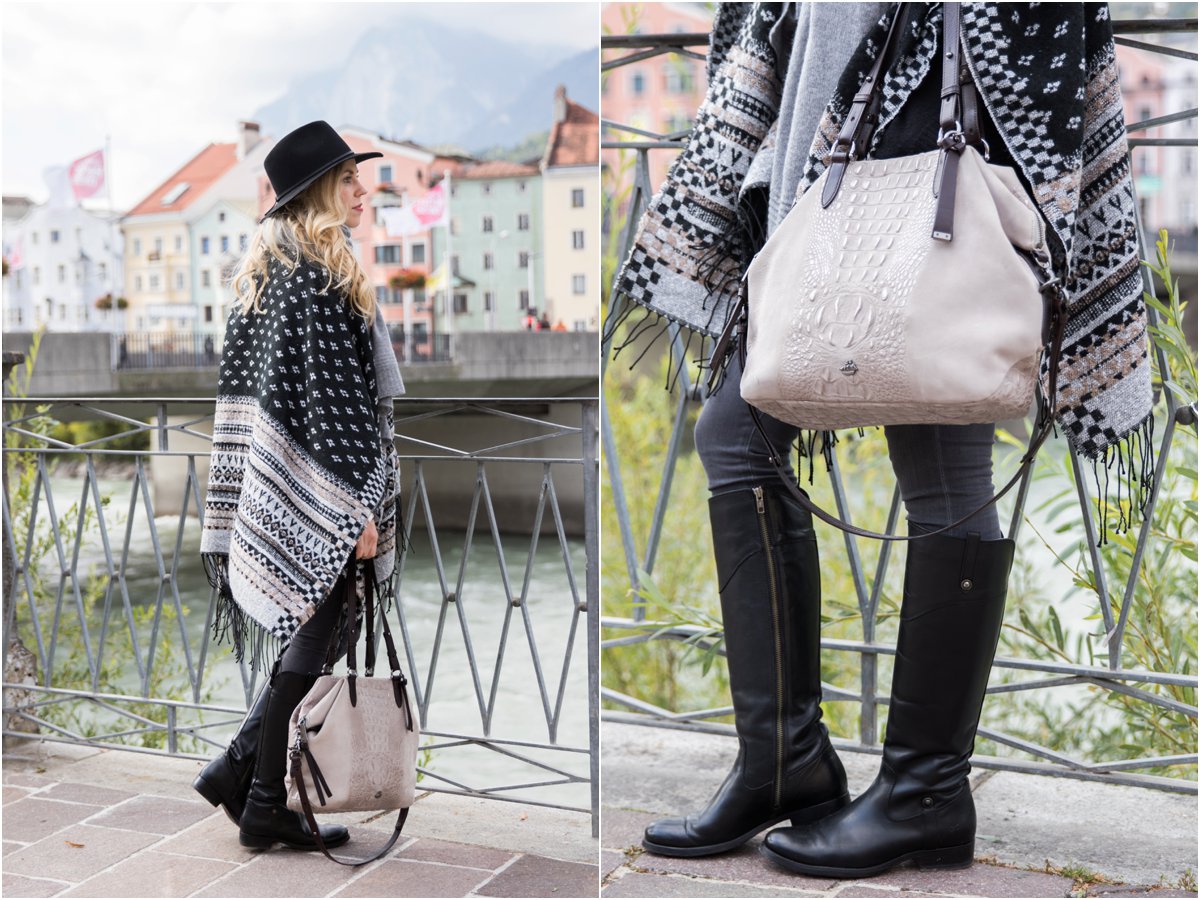 Before I sign off for the weekend, I have to tell you guys about a major sale event going on right now—my favorite denim brand, AG Jeans, is holding their Friends & Family online sale until Sunday the 16th and you can get ANY pair of jeans for 25% off (including the gray pair I'm wearing here). If you've never tried AG Jeans before because they're pricey, now is the best opportunity, and I promise you won't regret it. I never pay full-price for my jeans, either, so this is one of the sales I look forward to every year. My favorite style is the Legging Ankle and I just ordered this classic dark pair. Ever since I tried my first pair several years ago, I've been hooked: their fit is impeccable, and I personally think their brand is the most flattering. Have a wonderful weekend and thanks so much for visiting!
Shop the Post
Linking with Living in Color, Stylin' in St. Louis, Happiness at Mid Life, Doused in Pink, Posh Classy Mom & Rachel the Hat