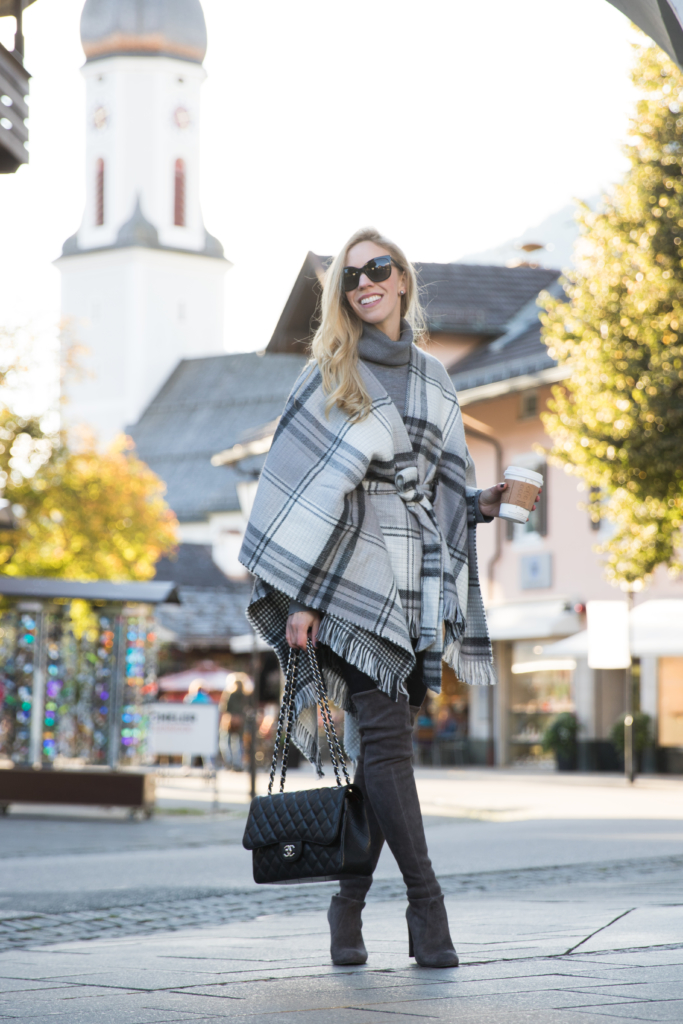 Happy Wednesday, everyone! It feels as if I've been gone a long time even though it's only been a week since my last post. This happens whenever I miss a blog post or two, but the break was much needed; we had such a wonderful trip to Germany and it was nice to fully enjoy the time with my husband without working. I have plenty of fall-inspired outfits to share over the next few weeks (but actually, it felt more like winter while we were there). I'd forgotten how cold it can be in Germany during early October, but for me it was a welcome change from the mild weather we'd been having in Rome. I kept warm by bundling up in cozy layers and made sure to eat plenty of German comfort food (I'm having withdrawal from spätzle already!)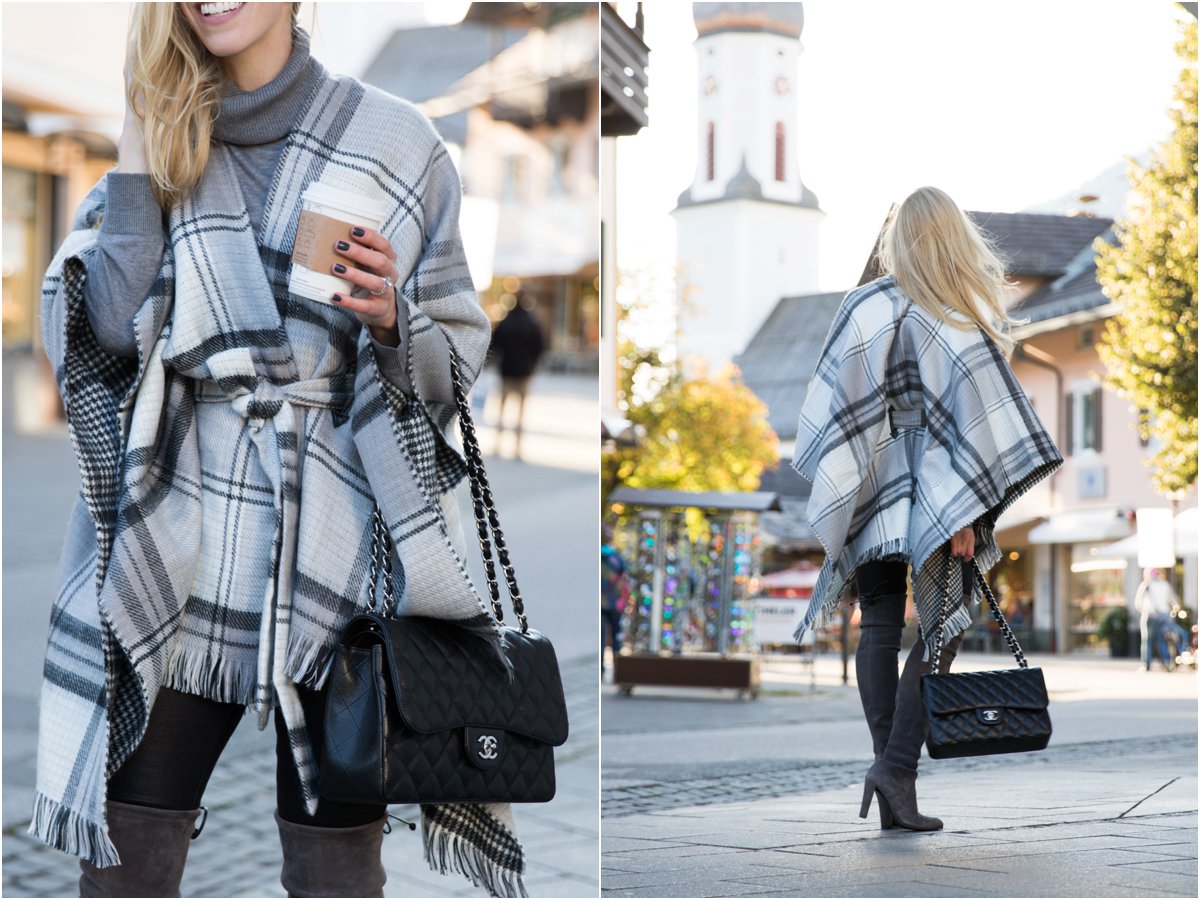 If you followed me on Instagram while I was gone, you already know I wore a cape or poncho practically every day in Germany. They're my absolute favorite piece to wear as an outer layer before winter sets in. This cape is a new addition to my collection and besides the beautiful color, super soft fabric and fact that it's reversible, the best part is the adjustable tie-waist belt. For those who aren't fans of capes/ponchos due to bulkiness (a problem for petite ladies), this one is definitely for you! It also comes in a neutral taupe, navy blue and a gorgeous red plaid—perfect for the holidays!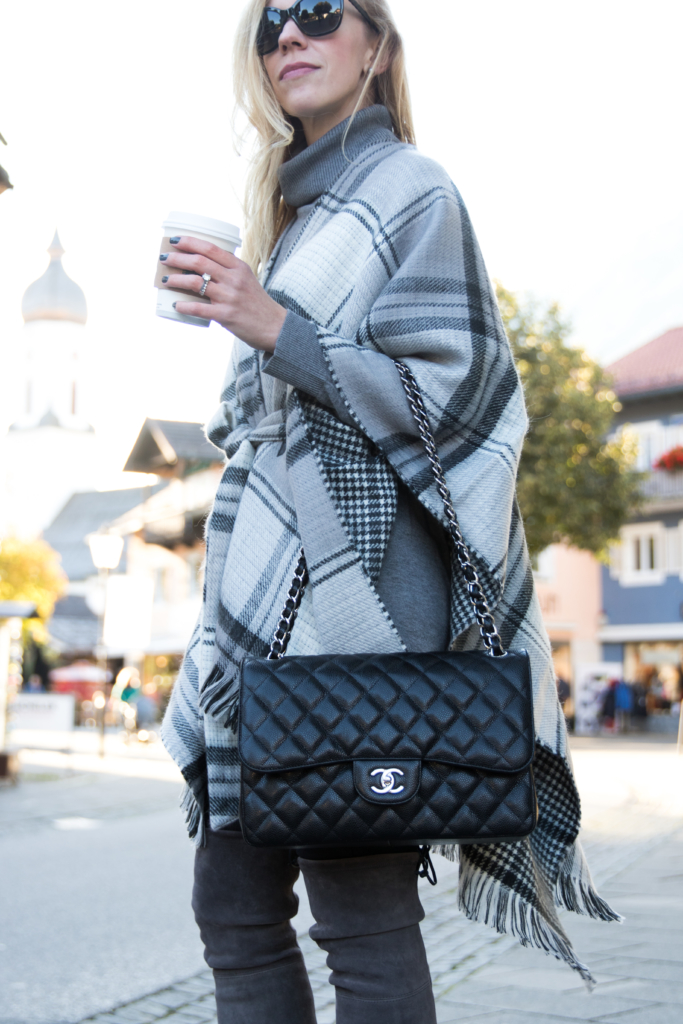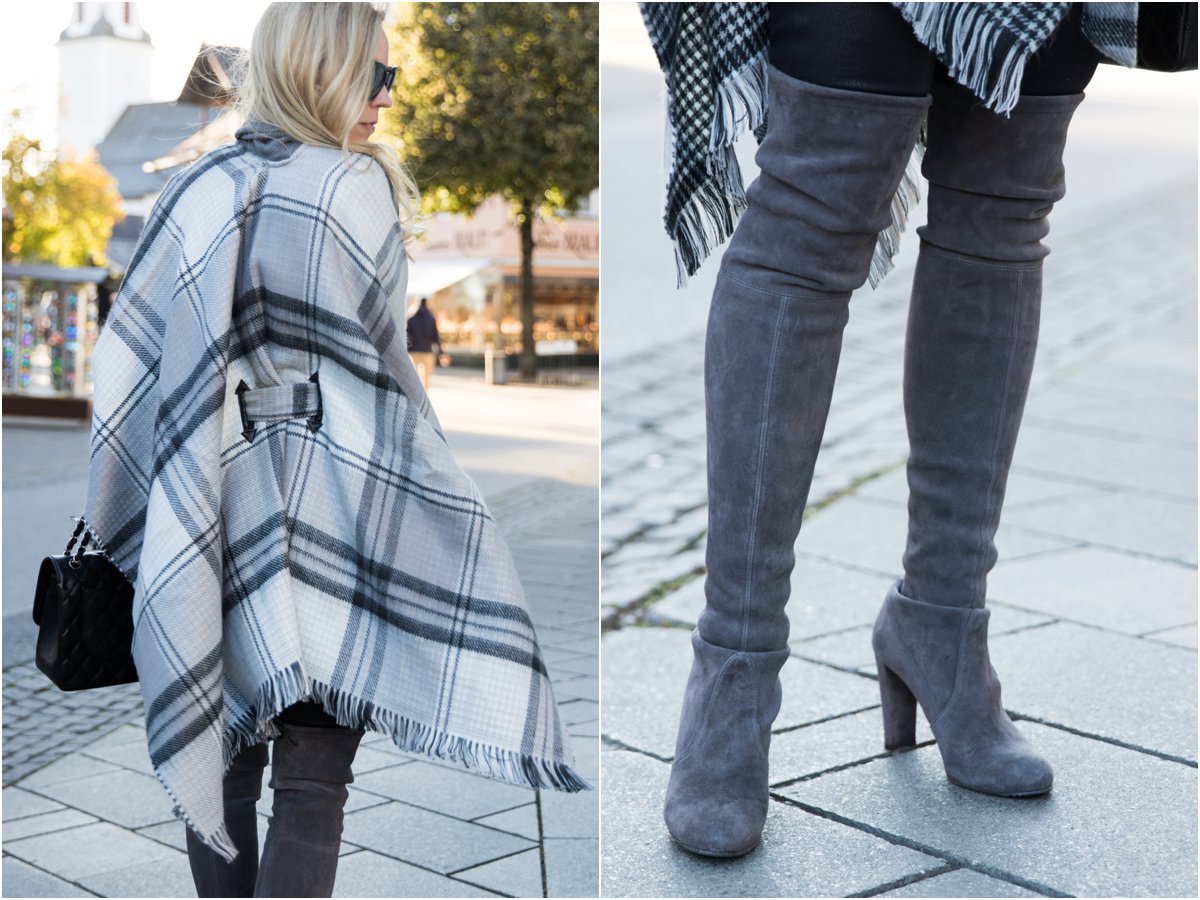 I accented the gray in this plaid pattern by wearing mine with a turtleneck tunic and coordinating suede boots.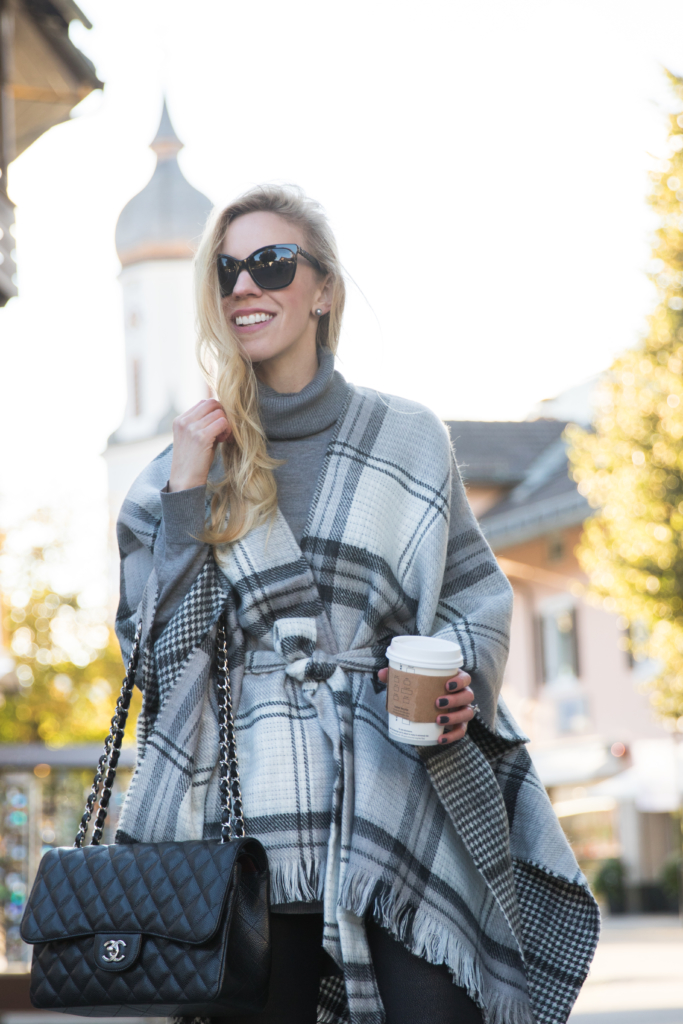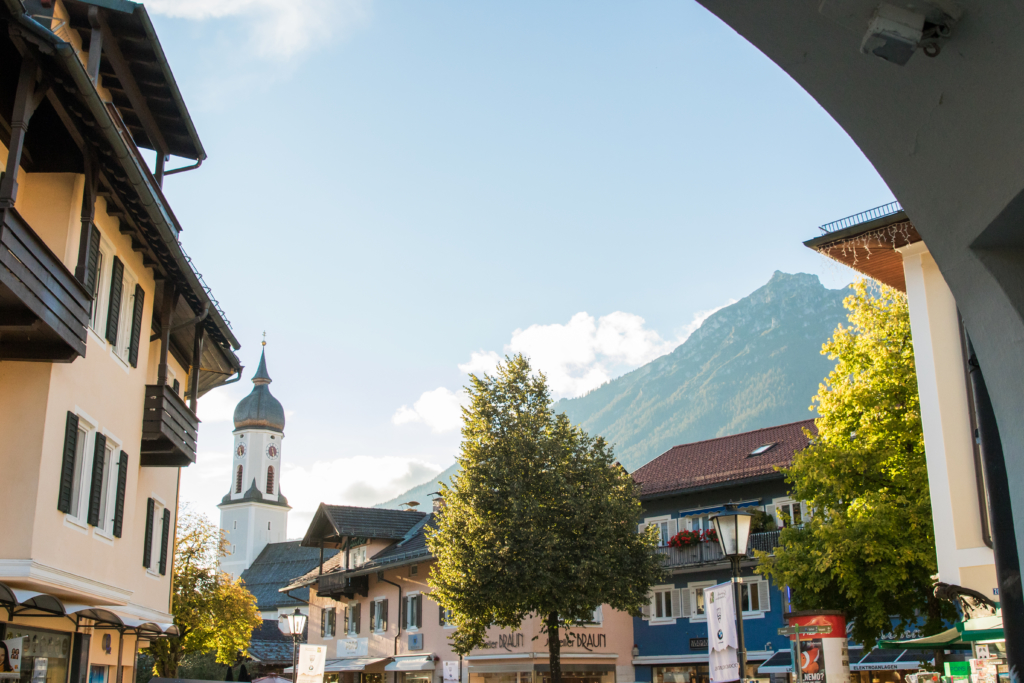 The sun didn't shine very often while we were there, but luckily my hubby was able to capture one of the mountain peaks during this photo shoot (most of the time they are shrouded by foggy mist all day). I grew up in the mountains, so being here almost felt like home to me, and I never tire of the incredible countryside views. Thank you all for reading and I'll be back with a new post on Friday!
Shop the Post