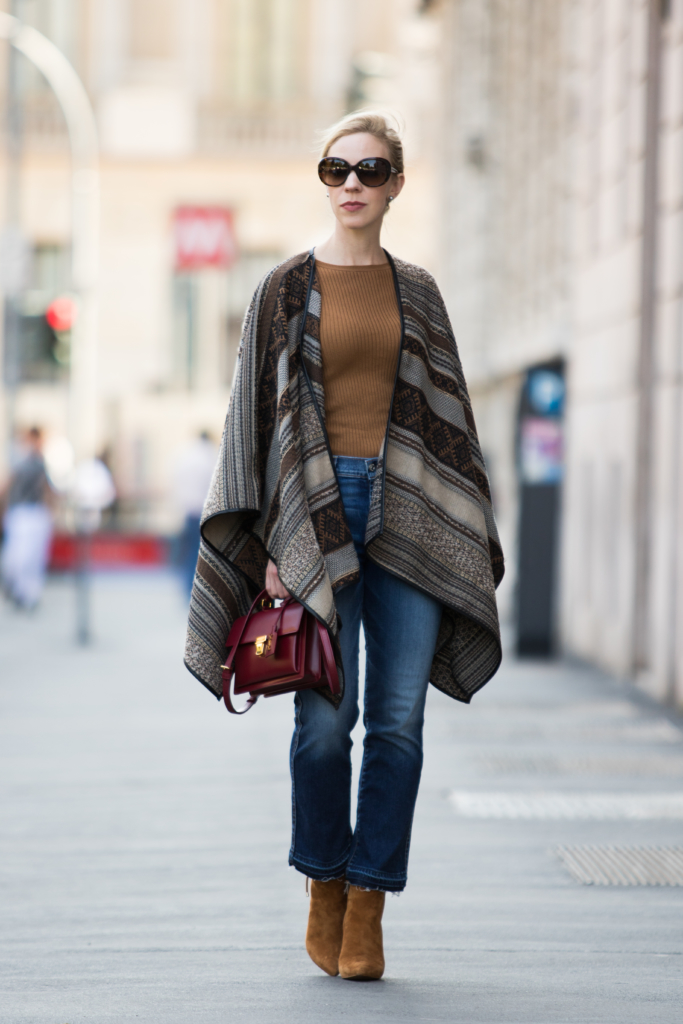 Hi everyone! Today I'm sharing the final runway show review from Milan Fashion Week, featuring one of my favorite Italian brands, Simonetta Ravizza. I was excited to style this ethnic print poncho from La Fee Maraboutée for the show—it's another fabulous piece that I got to borrow from the Anna Bi & Laura Magni showroom in Milan. I can't thank them enough for letting me visit during fashion week!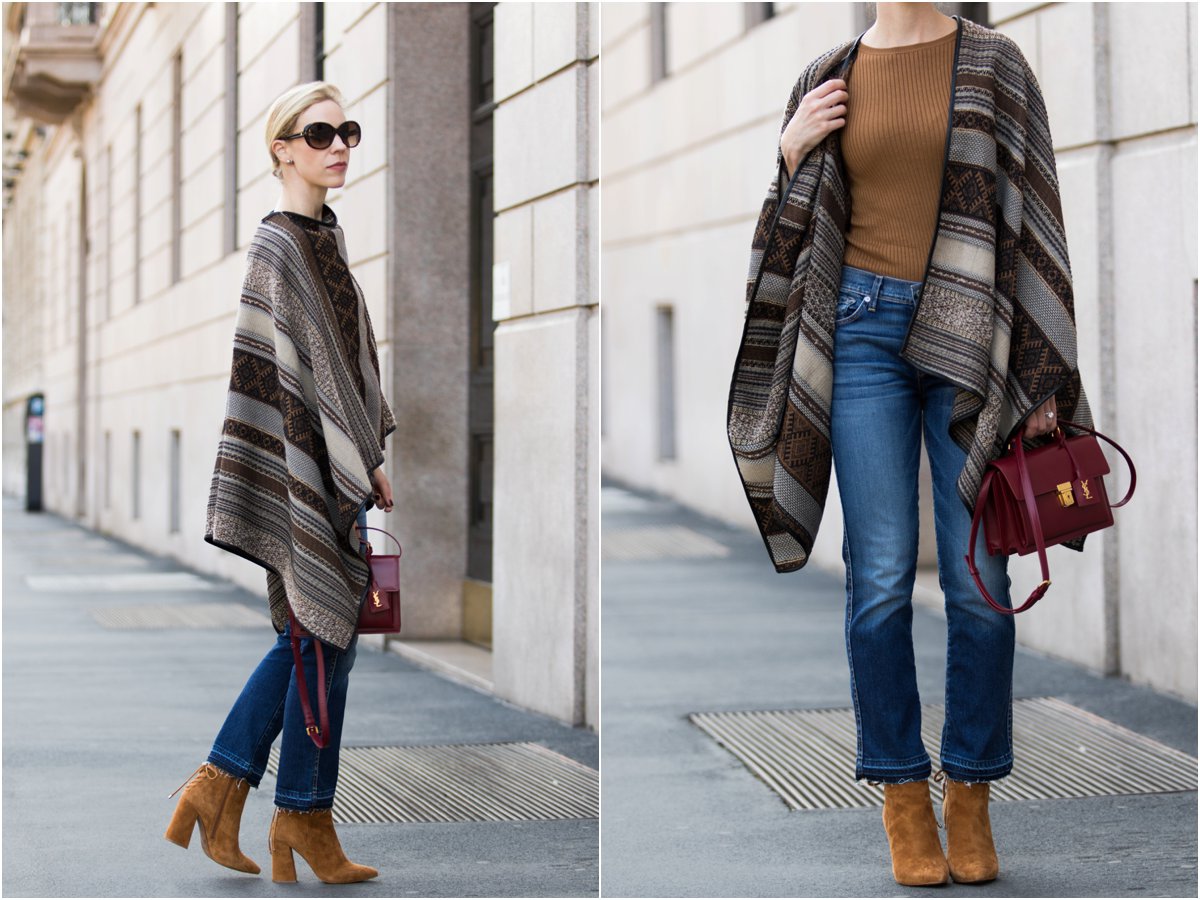 The Simonetta Ravizza show had a very retro theme and I unknowingly dressed the part with this poncho, crop flare jeans, and chunky booties.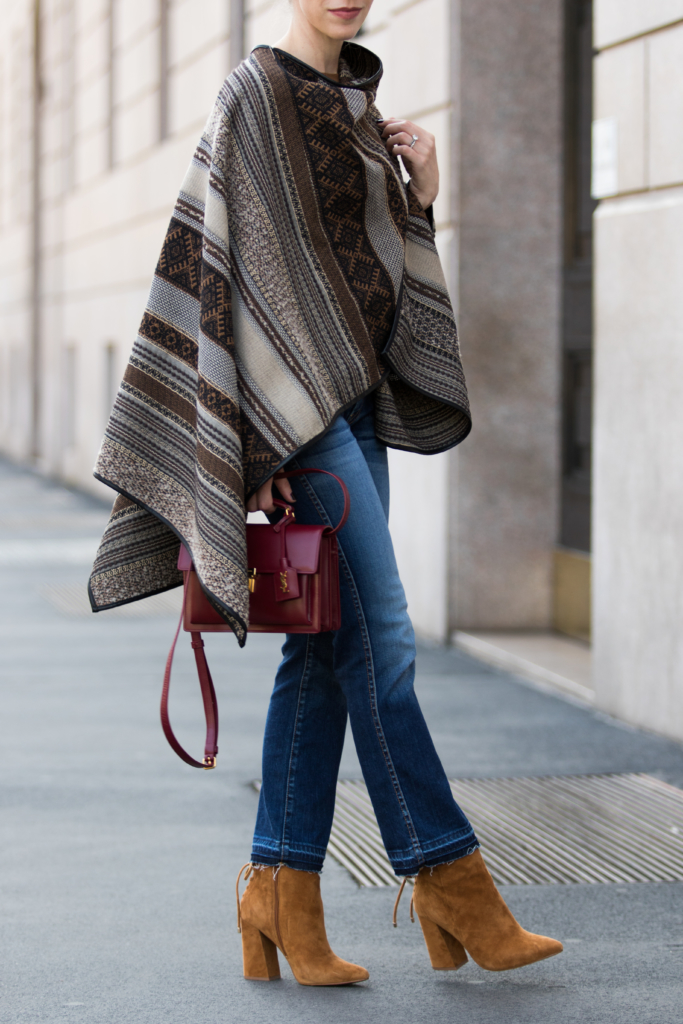 I love ponchos/capes which have a mix of colors because it allows for so many different styling options. I think this poncho would also be lovely with black leather leggings to complement the piping, or with a sweater dress and gray over-the-knee boots.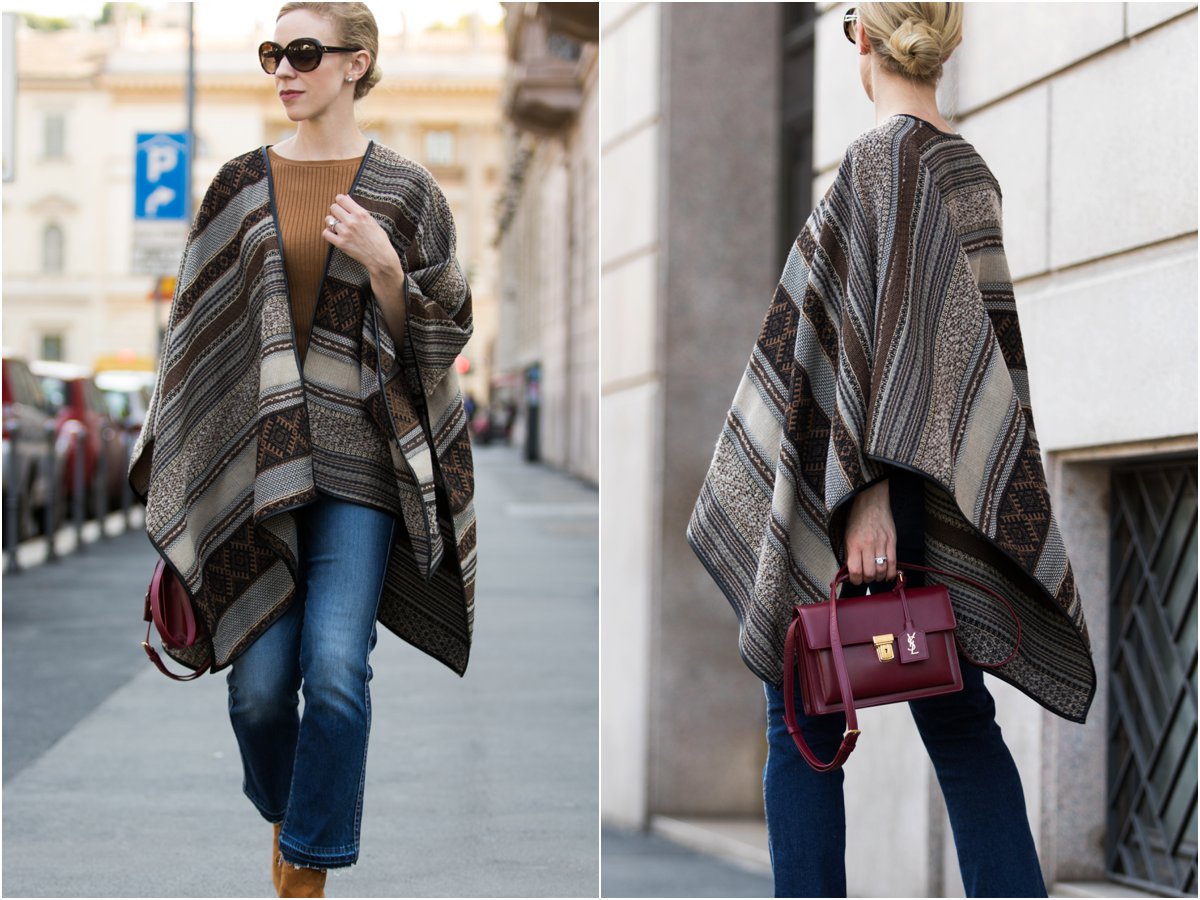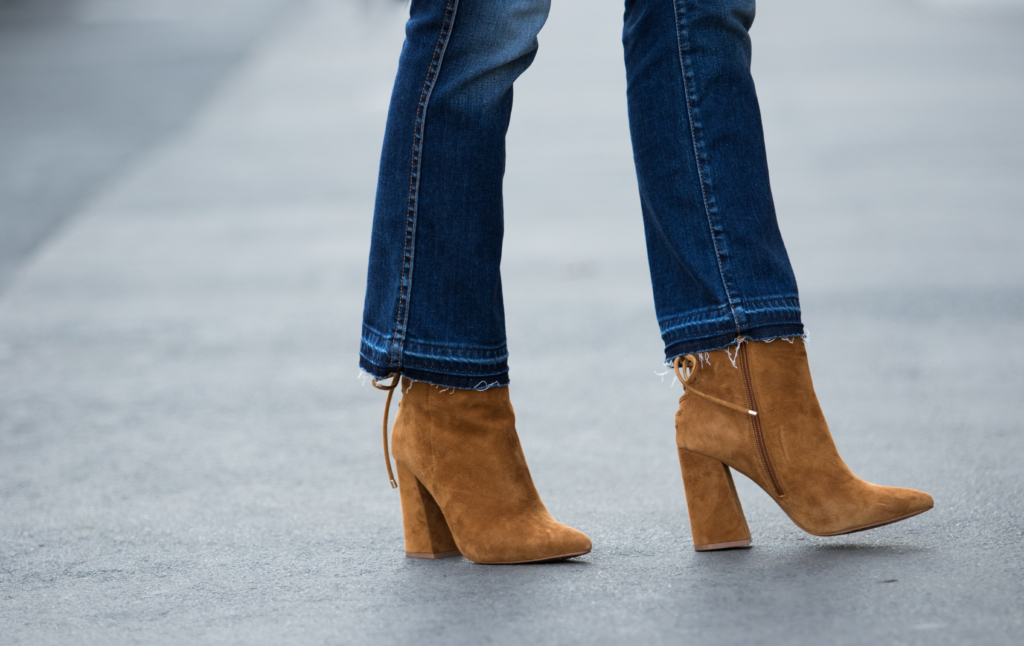 These suede chunky-heel booties add a touch of retro flare to any outfit and I especially love them with cropped flare jeans. I'd originally been coveting this pair and found the near-identical ones I'm wearing for half the price (score!) They also come in black and a gorgeous light gray.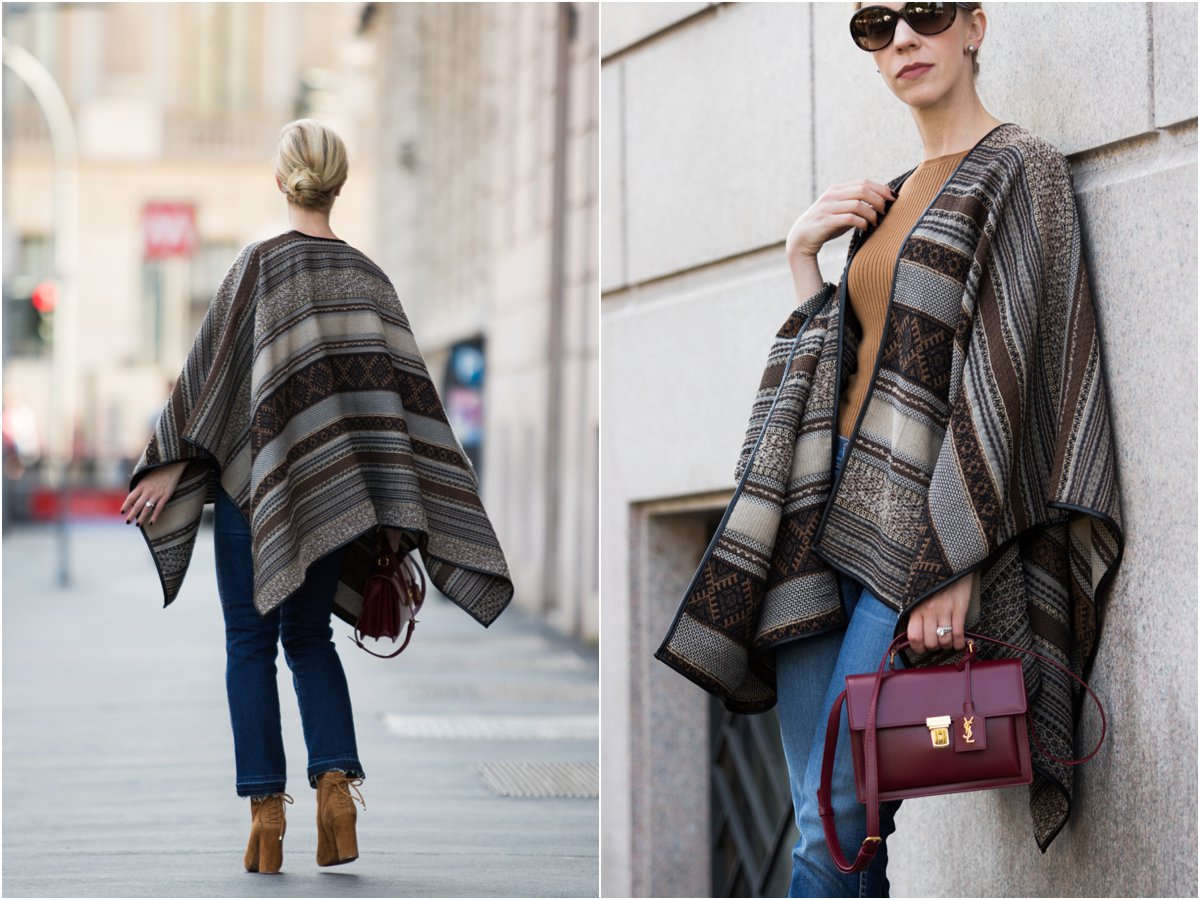 Keep on scrolling for my review of the Simonetta Ravizza spring/summer collection. We are heading to Garmisch, Germany tomorrow for a long weekend, and I am so excited I may not be able to sleep tonight! The area we are heading to in the mountains is absolutely breathtaking in the fall and we fell in love with it when we went last October. Follow me on Instagram @meagansmoda where I'll be sharing photos and Instastories during our trip!
Shop the Post
---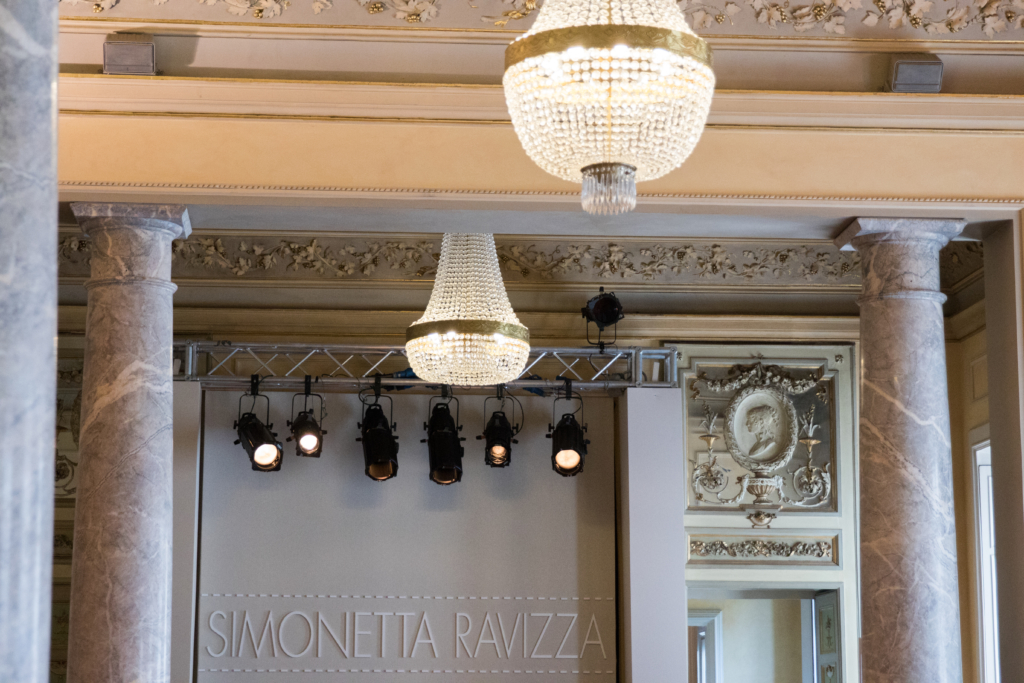 The beautiful venue for the Simonetta Ravizza runway show certainly set a chic mood for the event.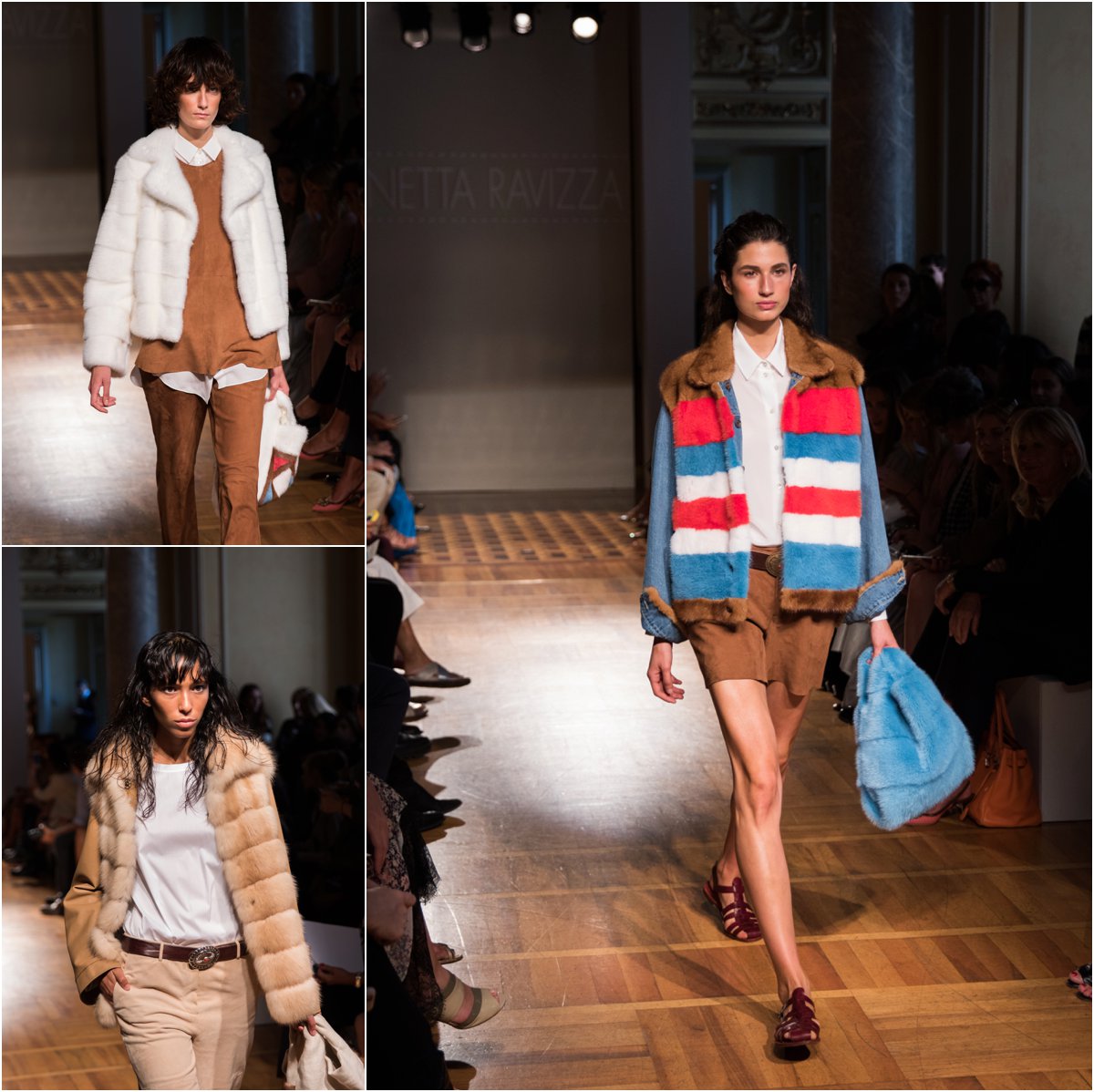 When the runway lit up and the famous disco tune, 'The Hustle' started to stream from speakers, the tone was immediately set for a fabulous 70's-inspired collection.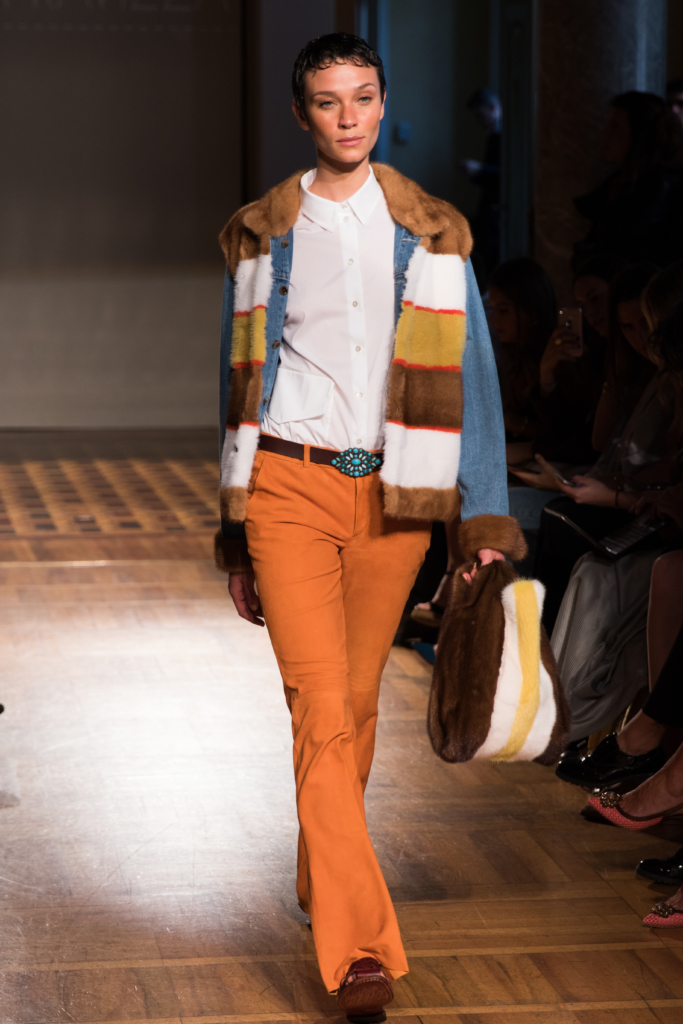 For spring/summer, Simonetta Ravizza revisits retro materials (suede, denim) and colors (rust, citron yellow-green, olive, burnt orange) using modern silhouettes. The brand is well-know for creating luxurious fur pieces, and this season it was shown in light colors and reworked into classic denim jackets and their iconic 'Furrissima' handbag.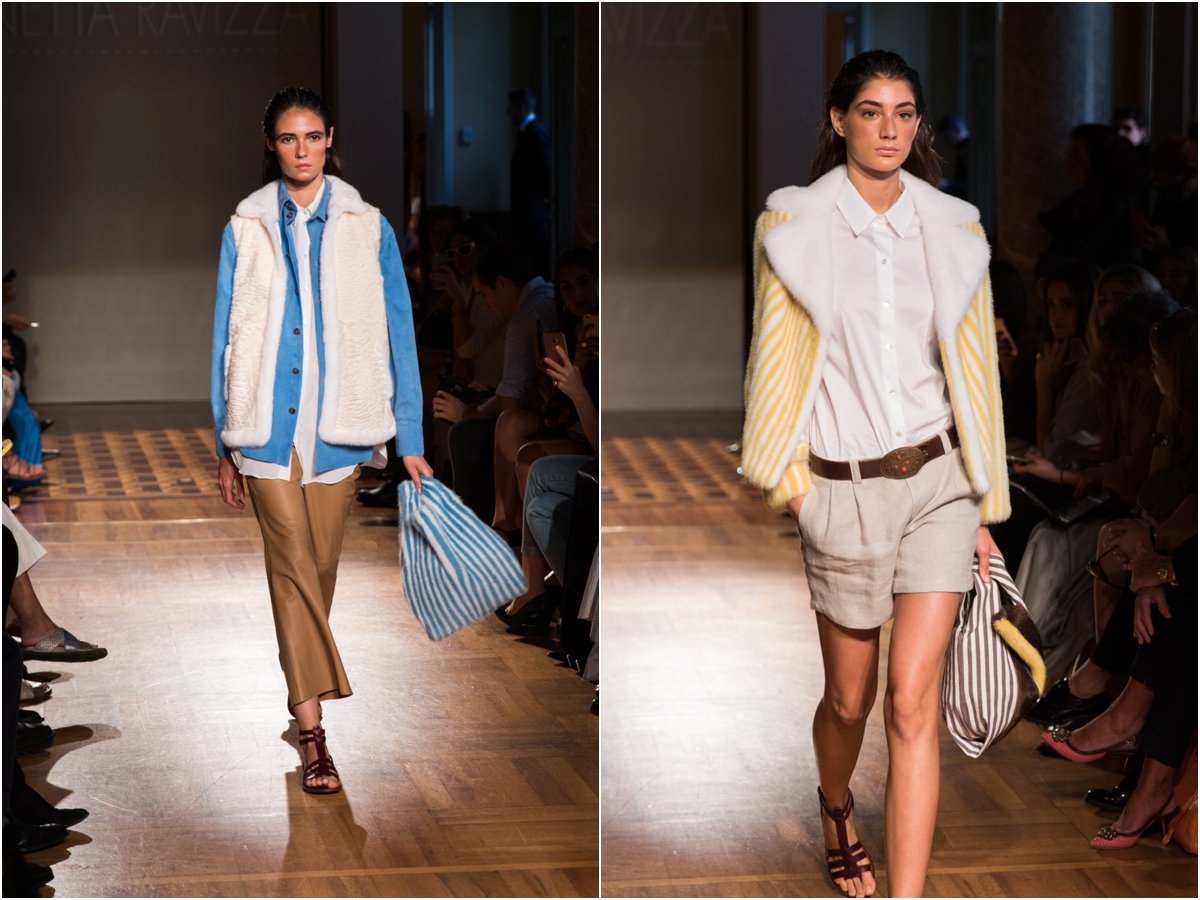 I adored these leather culottes and love how they were paired with layers on the upper portion: perfect for chilly spring weather, but decidedly fresh thanks to bright blue and white.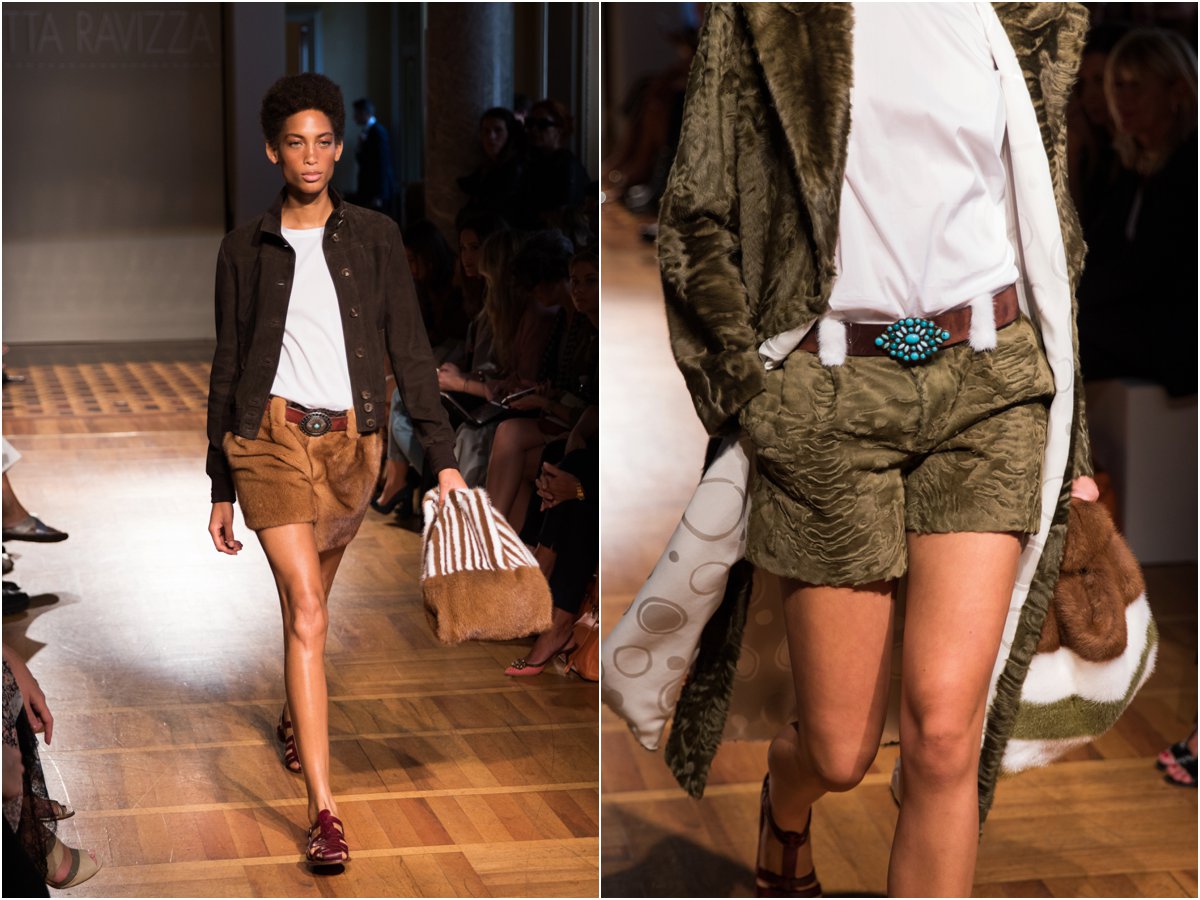 What to do when it becomes too warm to wear fur vests and jackets? Rock it in the form of shorts, of course!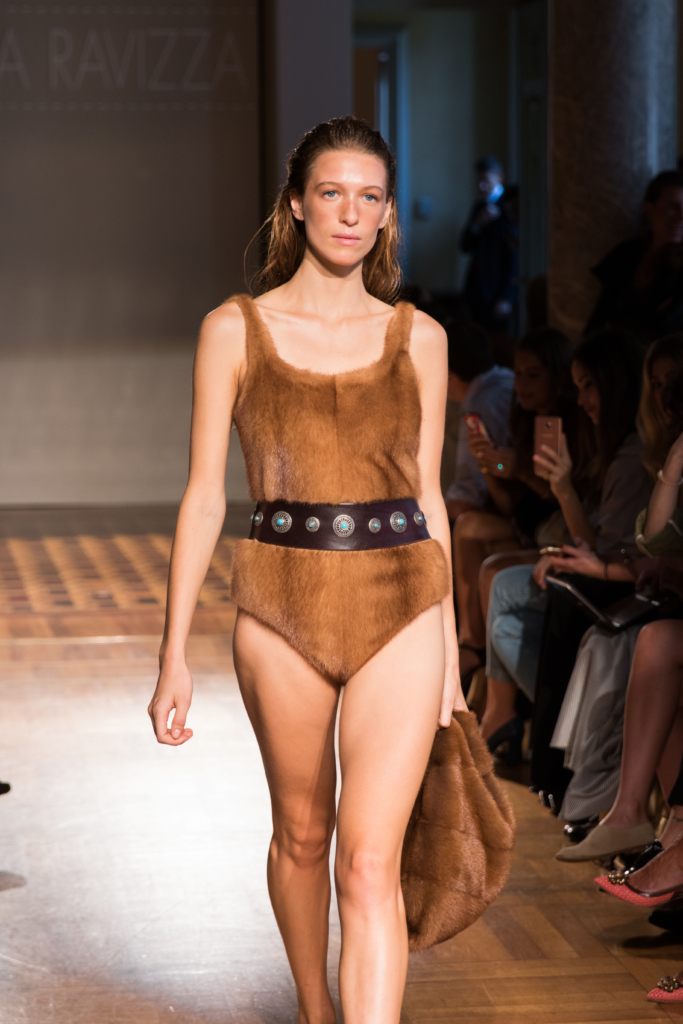 I'm not sure when it's appropriate to wear a fur bathing suit/leotard, but I can appreciate the creativity behind this design! It's very actress Raquel Welch circa 1966, right?! (see image here).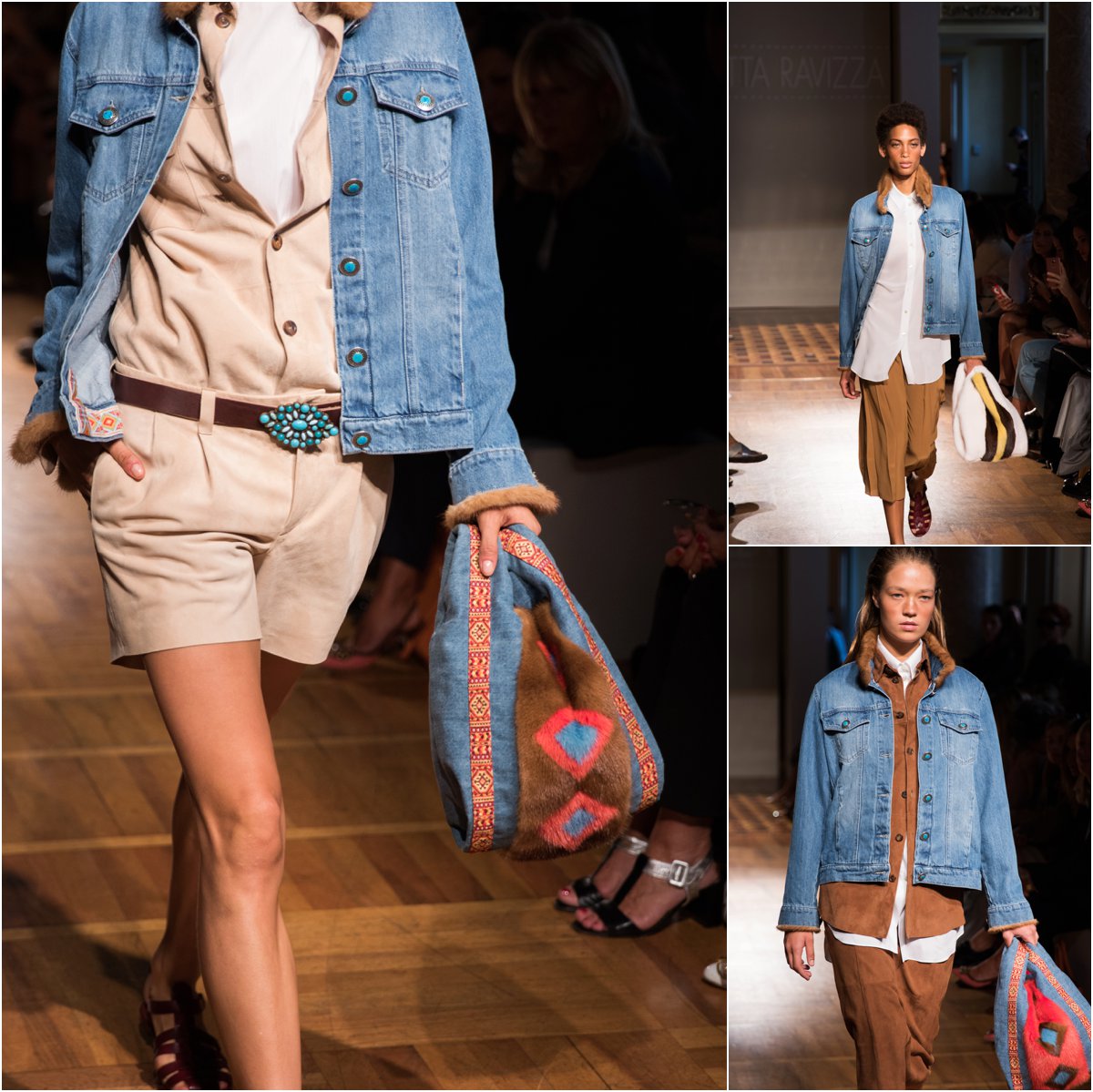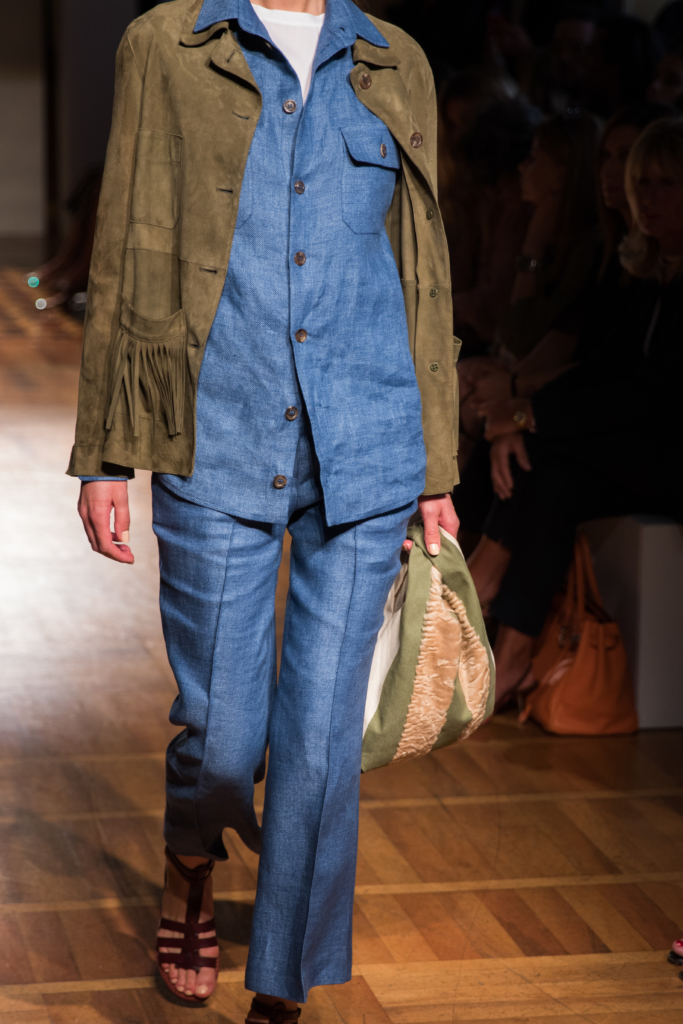 The denim jacket has been a stronghold of the brand since the 90's and it's revamped for spring with a boxy silhouette, fur trim, and turquoise buttons.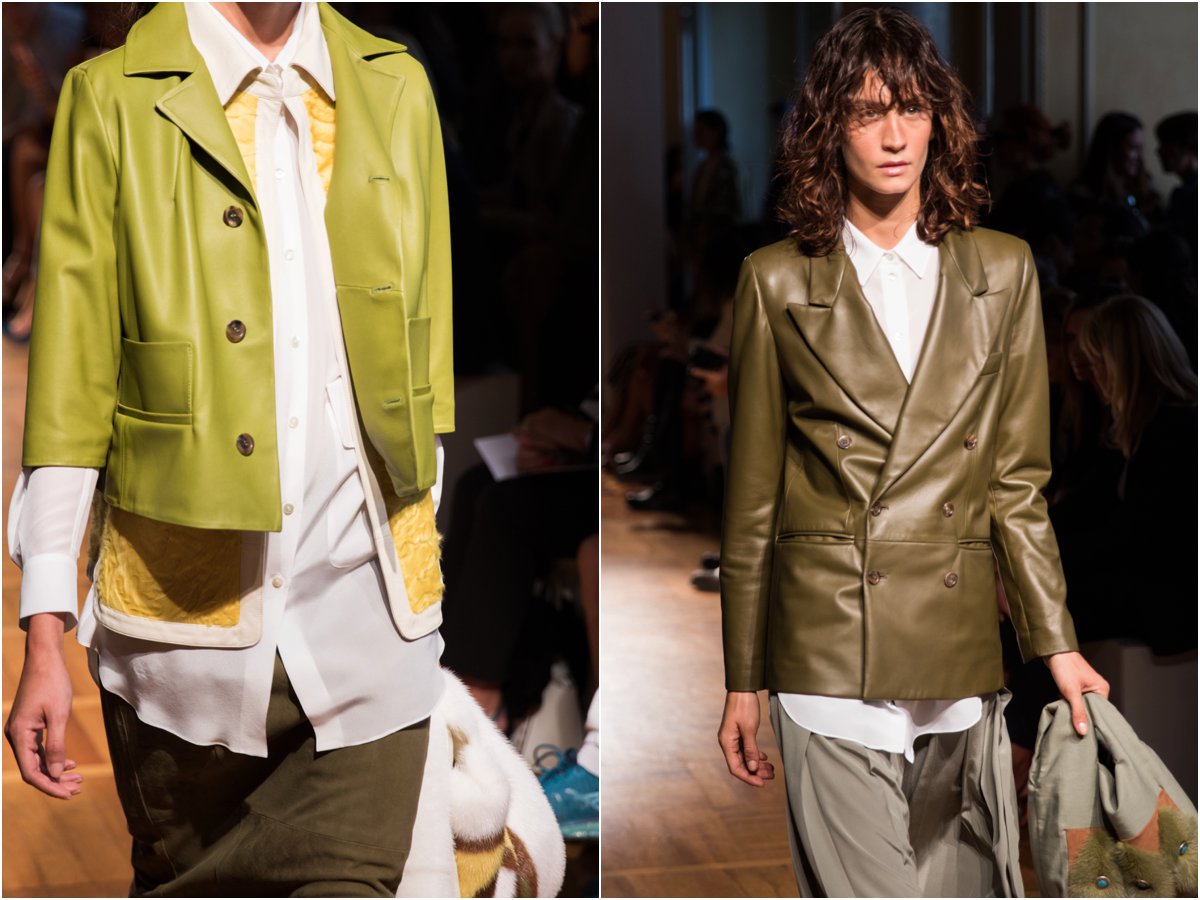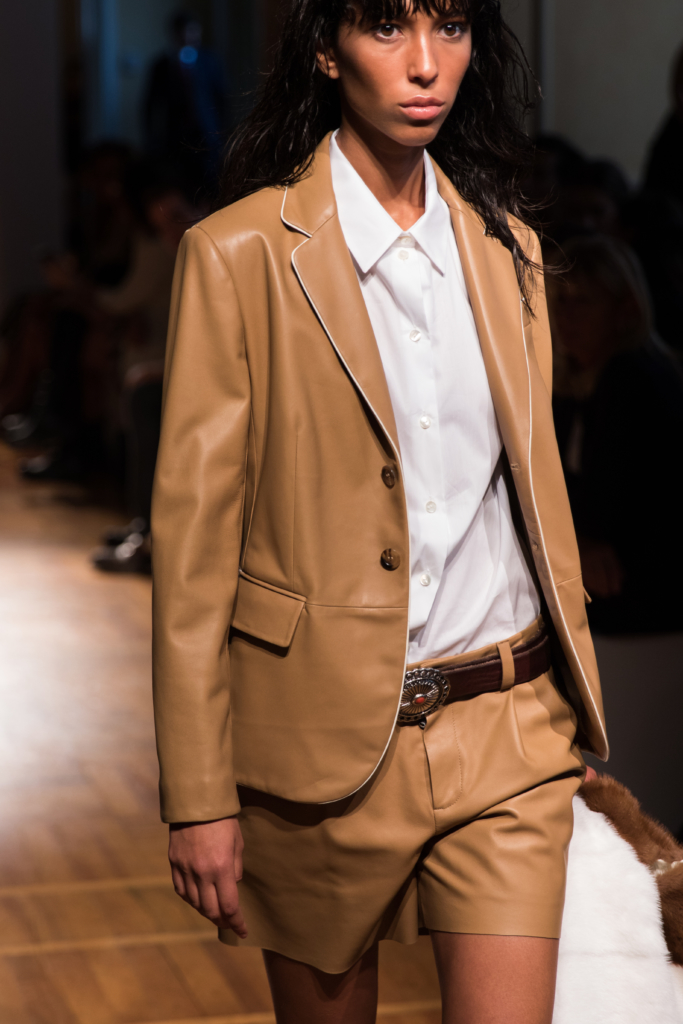 Leather creates a sharp, sleek image in the form of cropped, double-breasted, and blazer jackets. This coordinating suit is so chic with tuxedo lapels and white piping.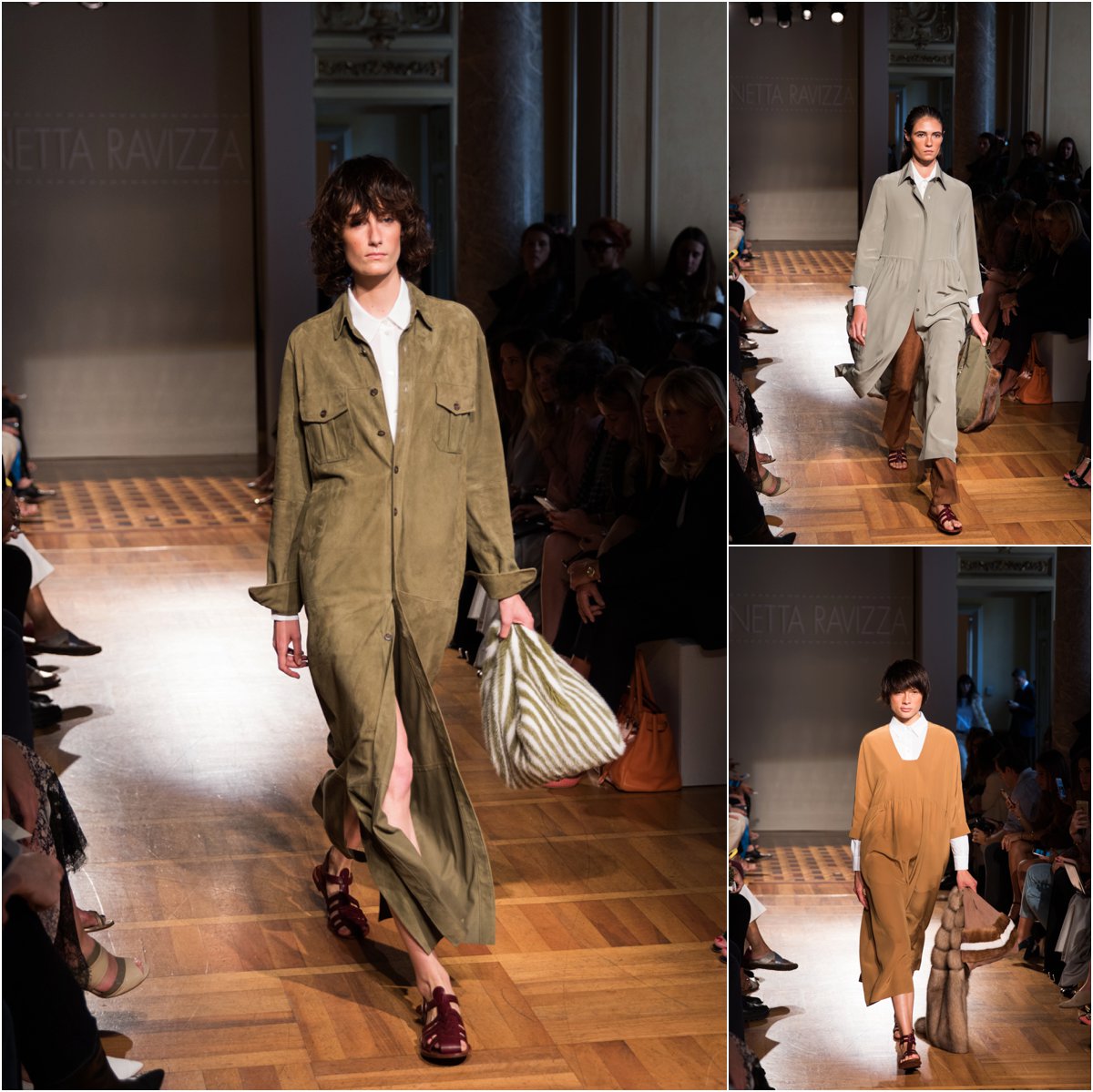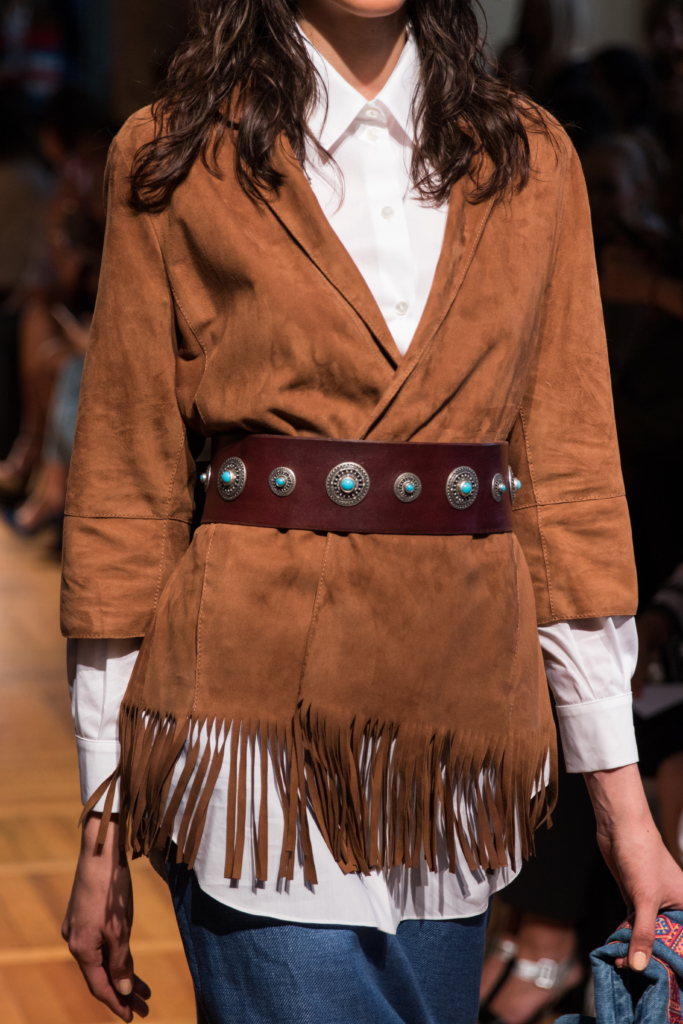 This was probably my favorite look from the entire show: it doesn't get much more retro than suede, fringe, and turquoise.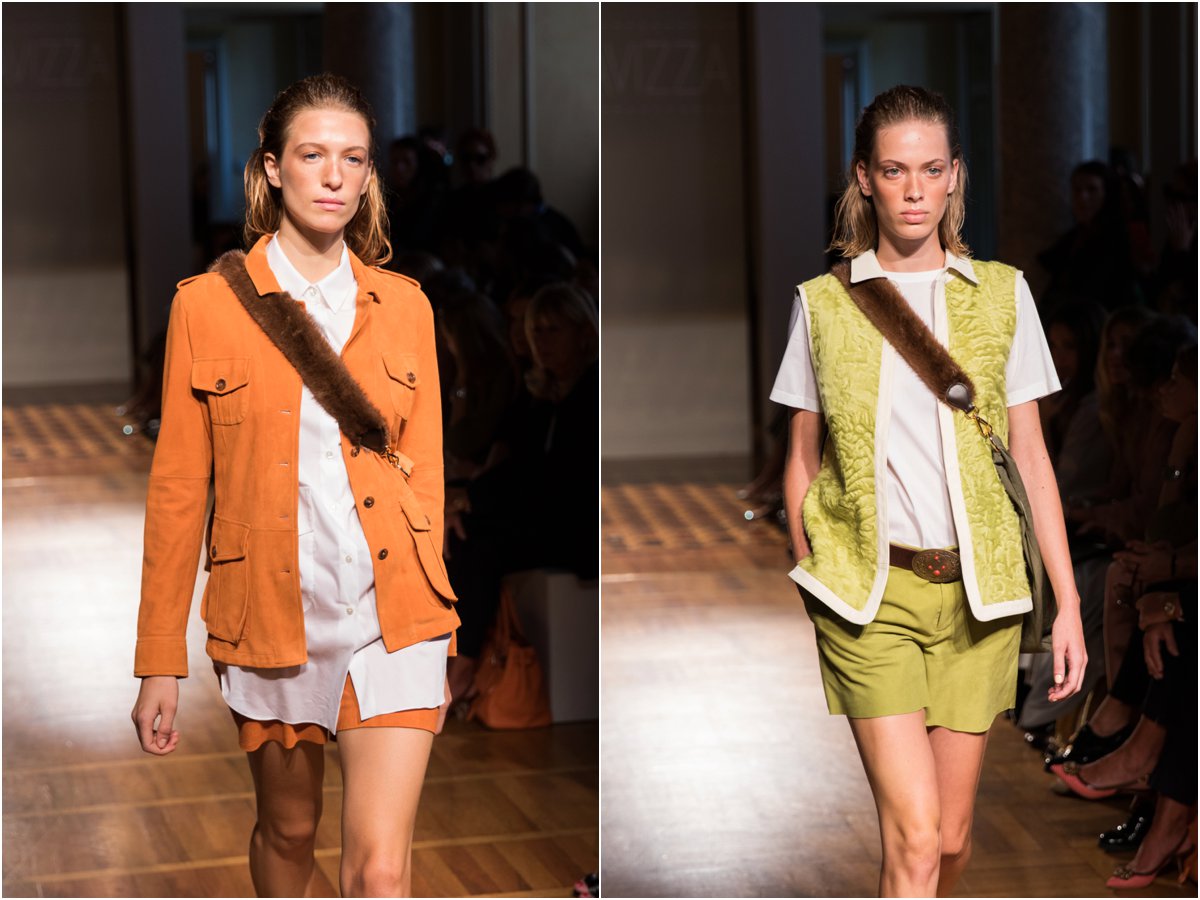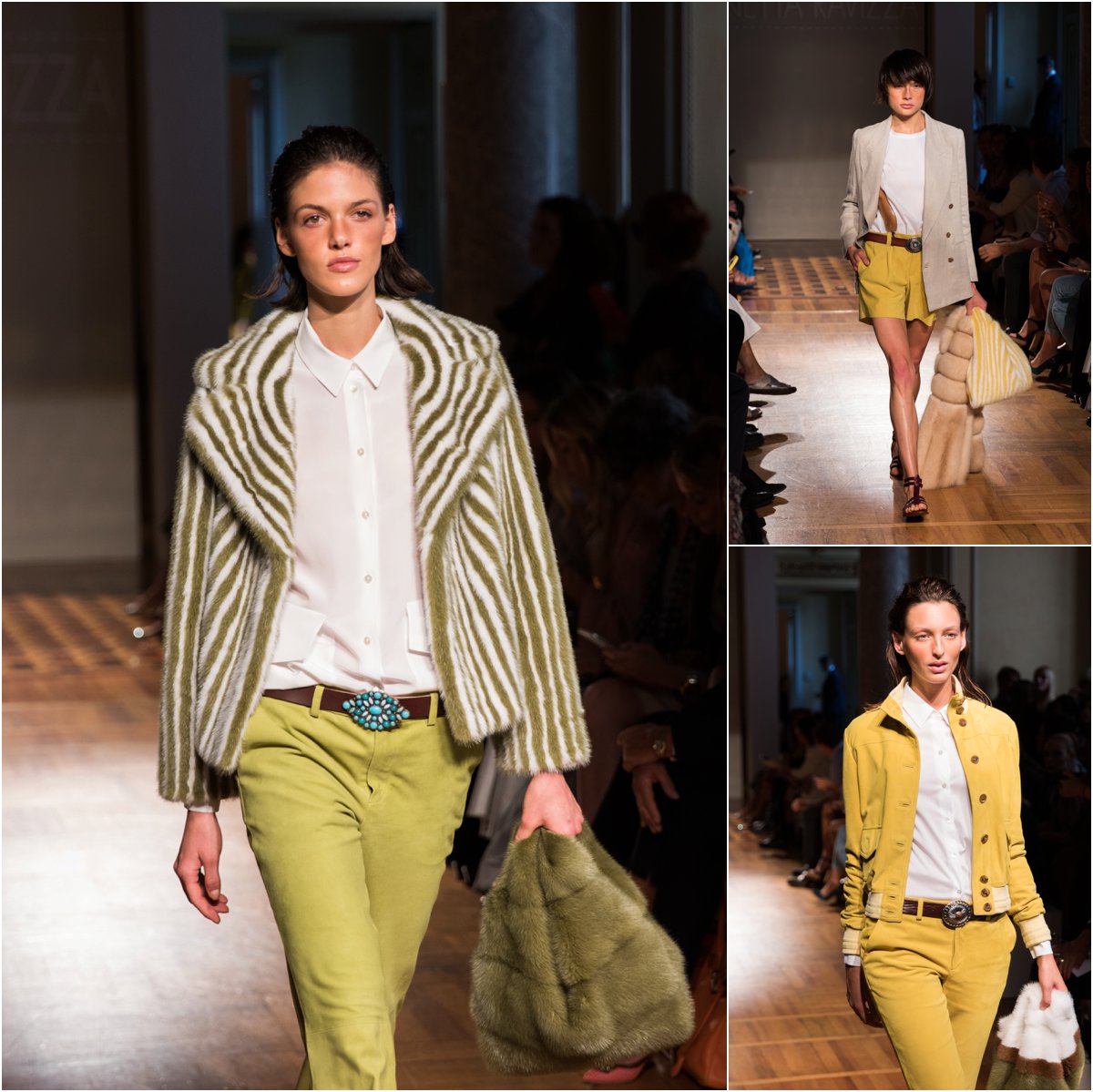 Once again, Simonetta Ravizza has delivered a fun, yet sophisticated new collection—timeless luxury at its finest!