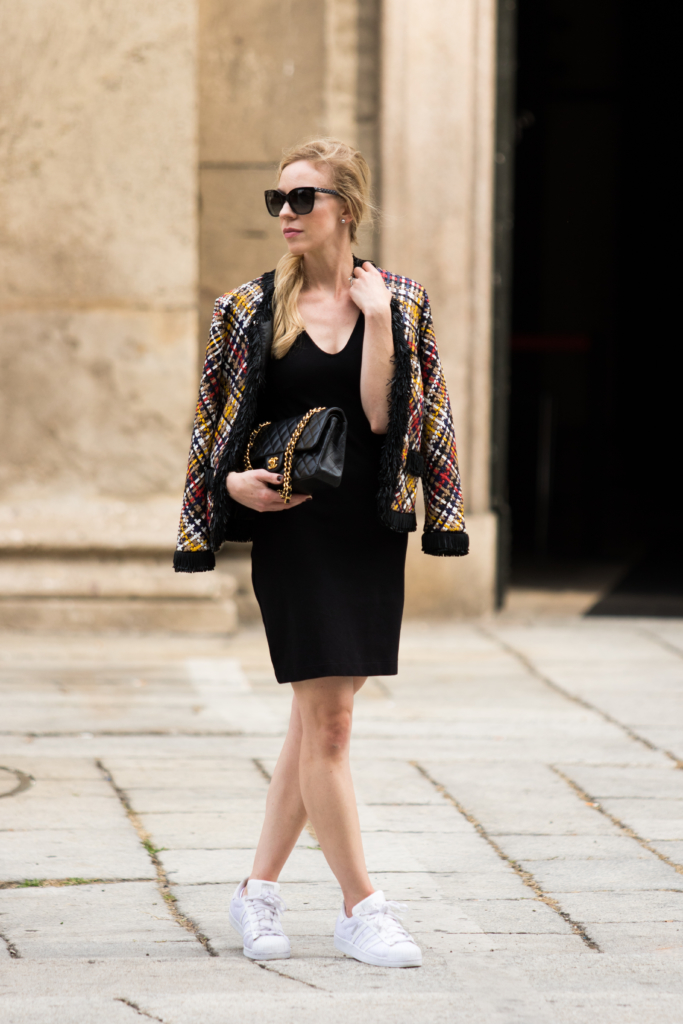 TGIF! I don't know about you guys, but I am so. glad. the weekend is here! I had to travel for work right after returning from fashion week and I've been trying to get caught up at home ever since, so a little down-time is definitely welcome. My husband and I don't have any set plans for the weekend besides dinner with friends tomorrow and I am totally fine with that!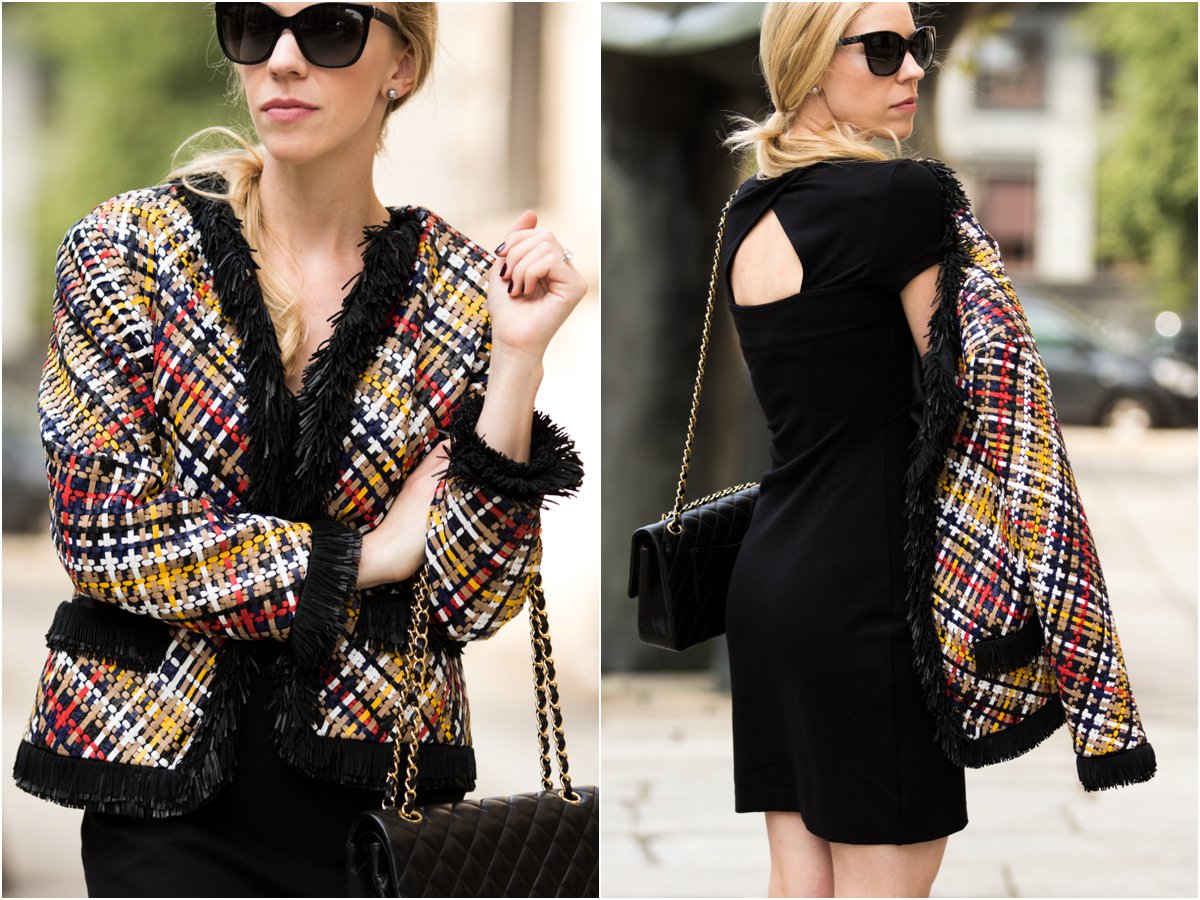 This fabulous leather jacket was another item I got to style from the ESCADA showroom in Milan. I was totally smitten from the moment I set eyes on it and knew it would be perfect to wear during fashion week.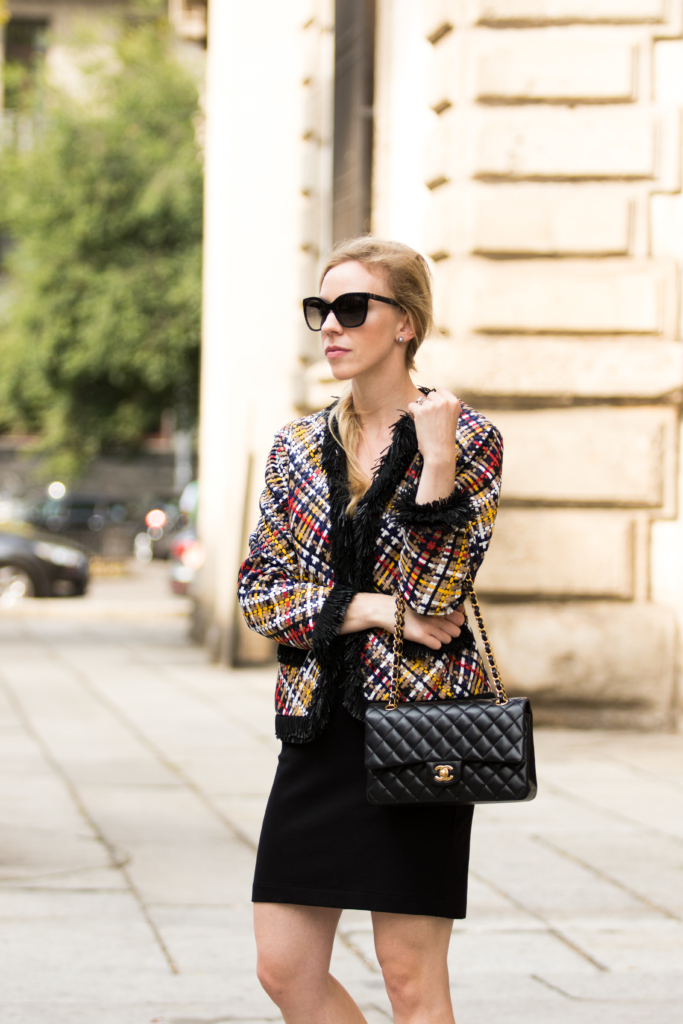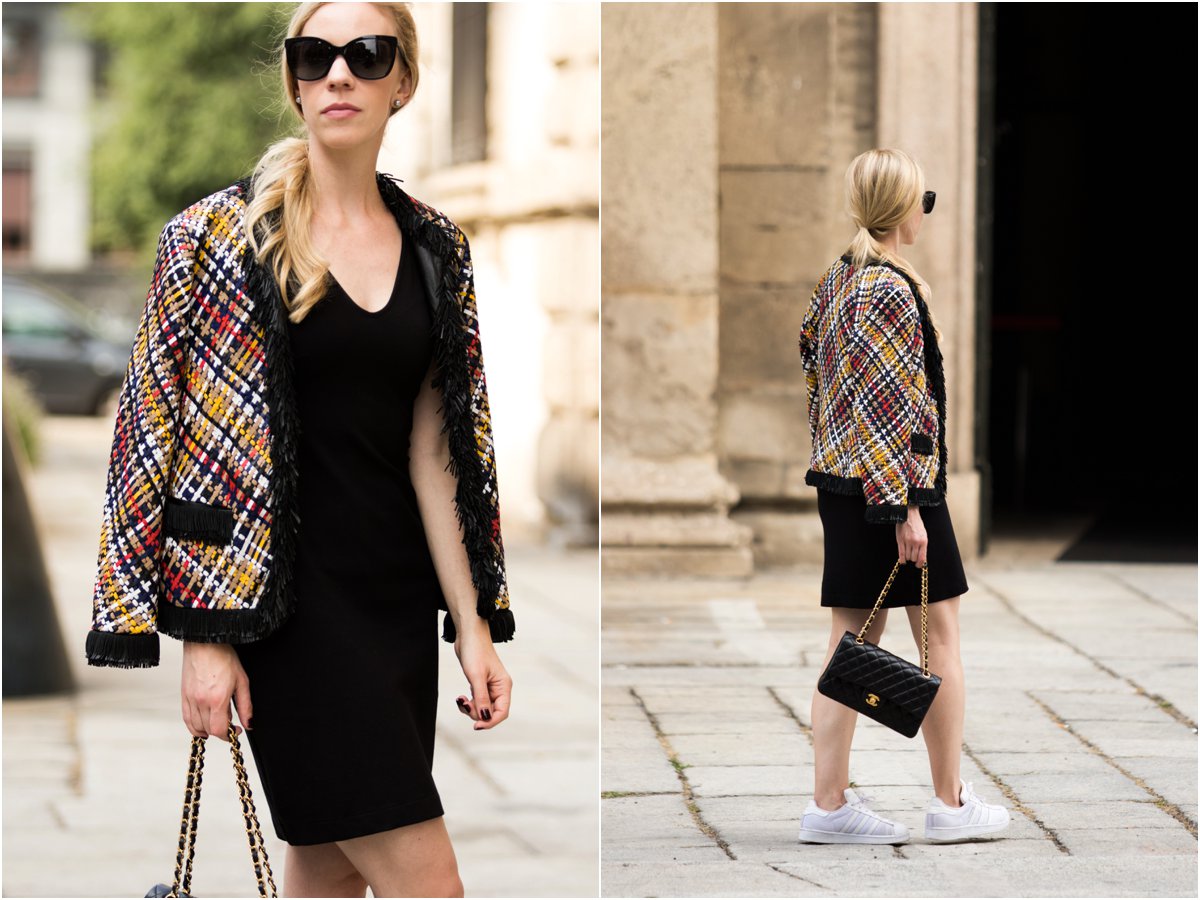 This jacket definitely makes a bold statement with its multicolor basketweave texture and fringe trim: since I wanted it to be the focus of my outfit, I decided to wear a simple sheath dress and sneakers. This gave the overall look a sportier feel and was comfortable for running to shows and presentations throughout the day. This jacket literally does make a statement, too: although I noticed a few glances, my husband told me later that he saw a lot of people doing double-takes when they caught a glimpse. It was definitely a dream to wear (and don't get me started on how soft the leather felt!)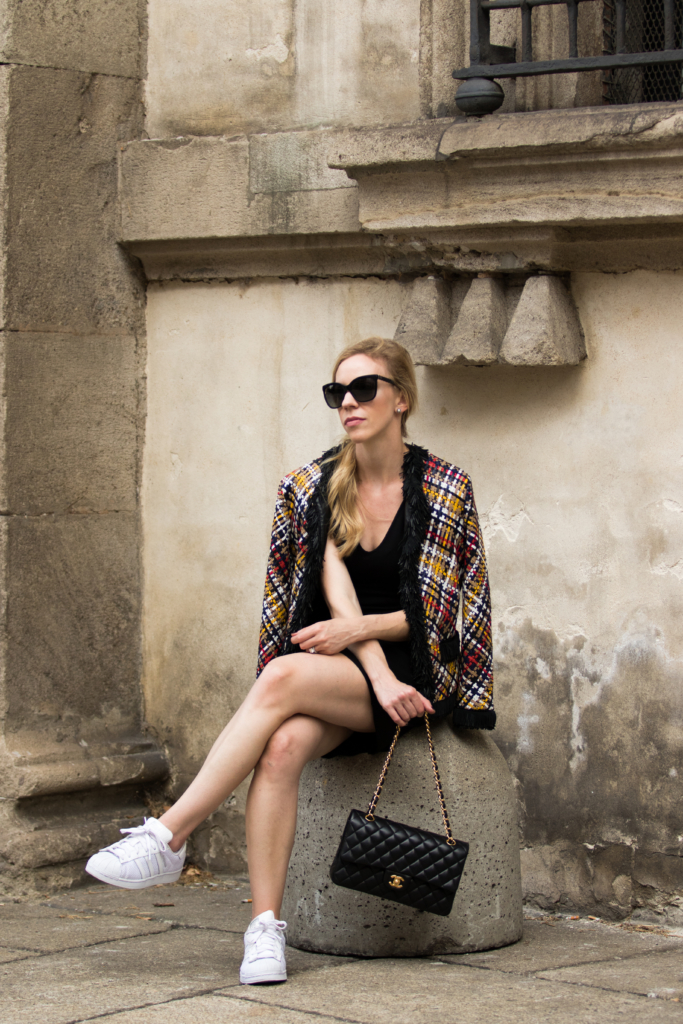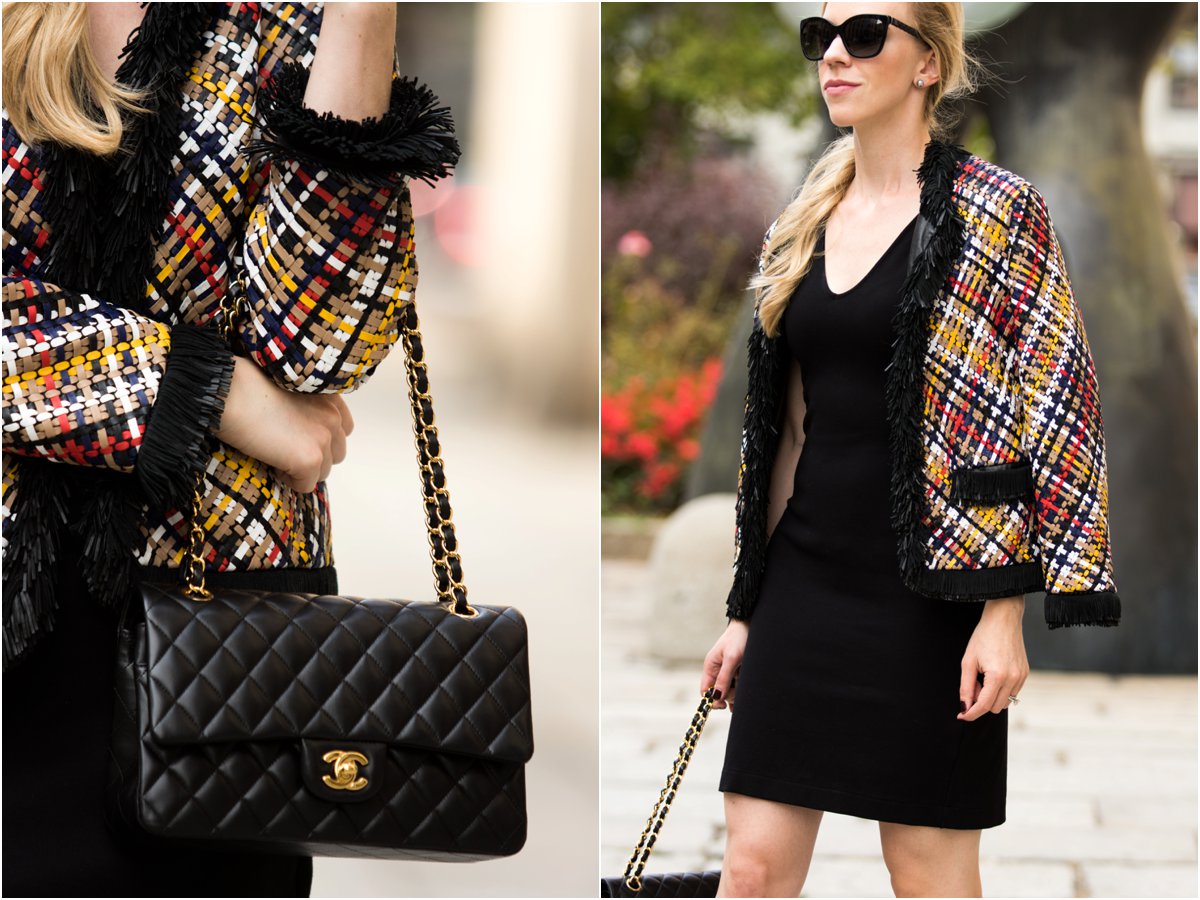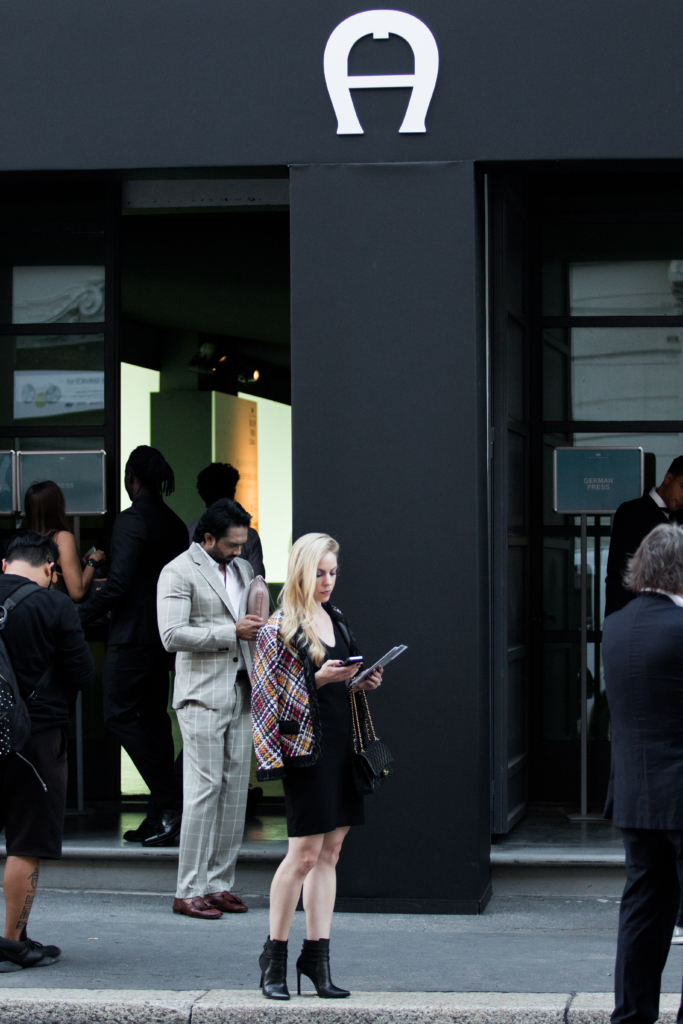 When it was time for the AIGNER show that evening, I simply swapped my sneakers for booties to elevate the look. Keep on scrolling for photos from the show (it was my favorite one by far!)
Shop the Post
---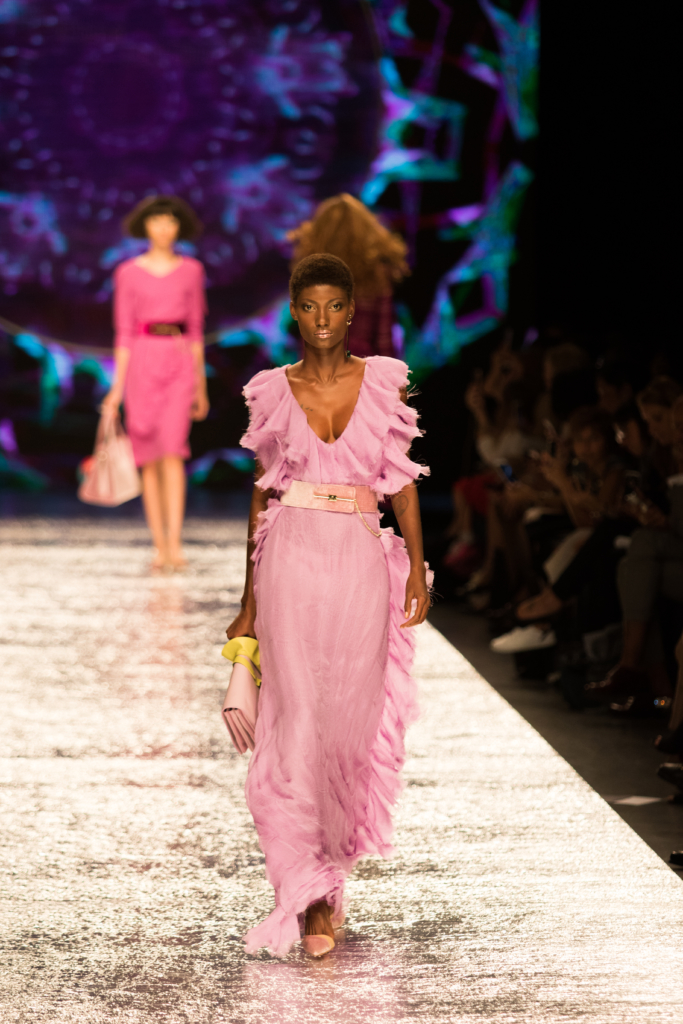 From the moment the runway lit up for the AIGNER show, my attention was captivated until the very end. From the upbeat music to the stunning runway looks—even the glass of prosecco guests were offered—it was an entire feast for the senses. Vivid colors combined with Studio 54 disco-silhouettes (and big hair!) to give the spring/summer collection a lighthearted feel, while the structure of each outfit was incredibly chic. The collection, aptly named 'Kaleidoscopia', refers to how images can constantly rearrange themselves in new ways, much like we are multifaceted with our own personal style.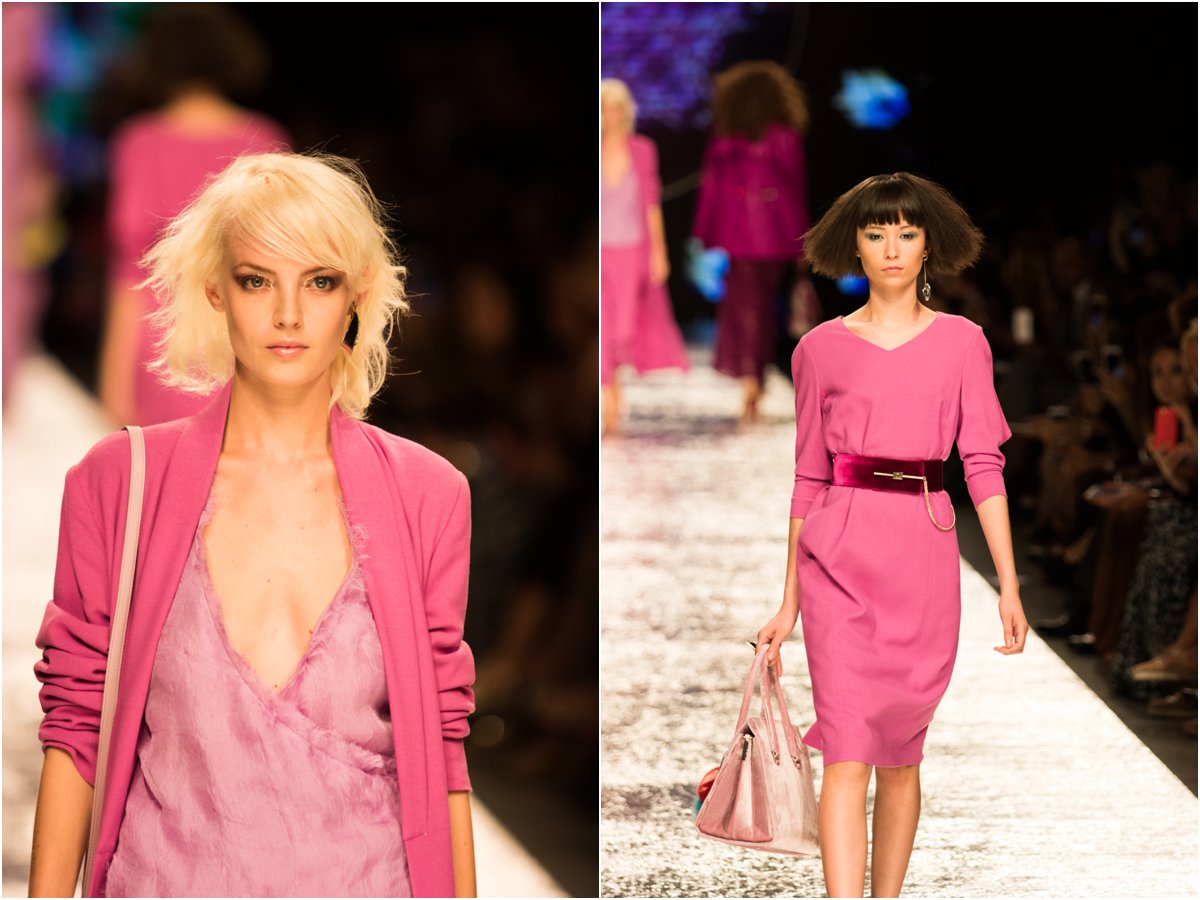 From dresses to jackets and accessories, all shades of pink dominated the show (and now I'm convinced I need a velvet handbag!)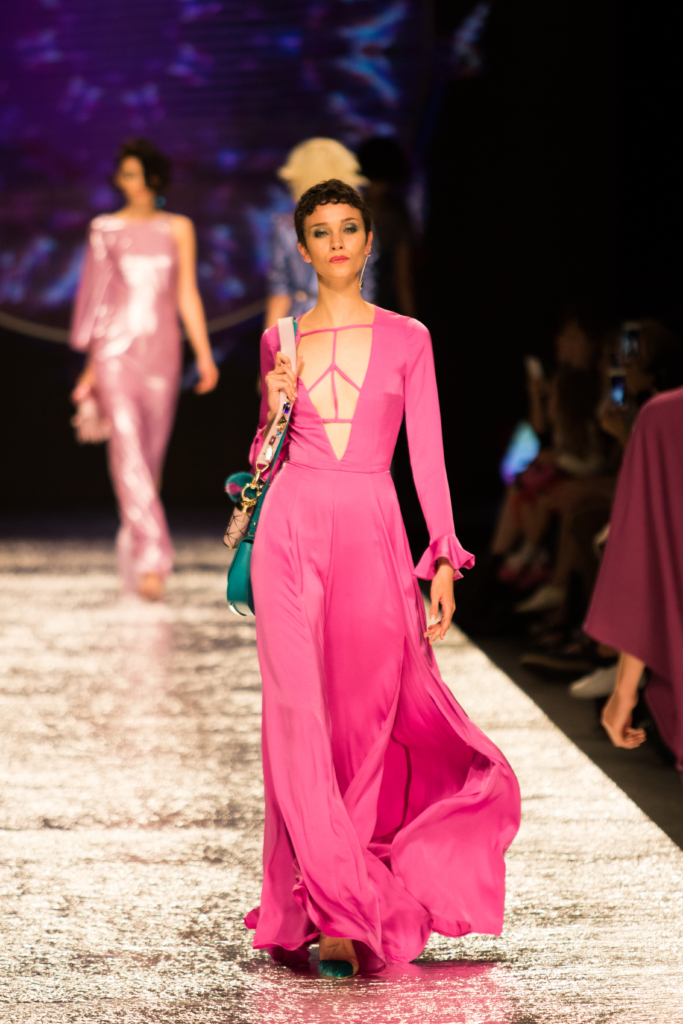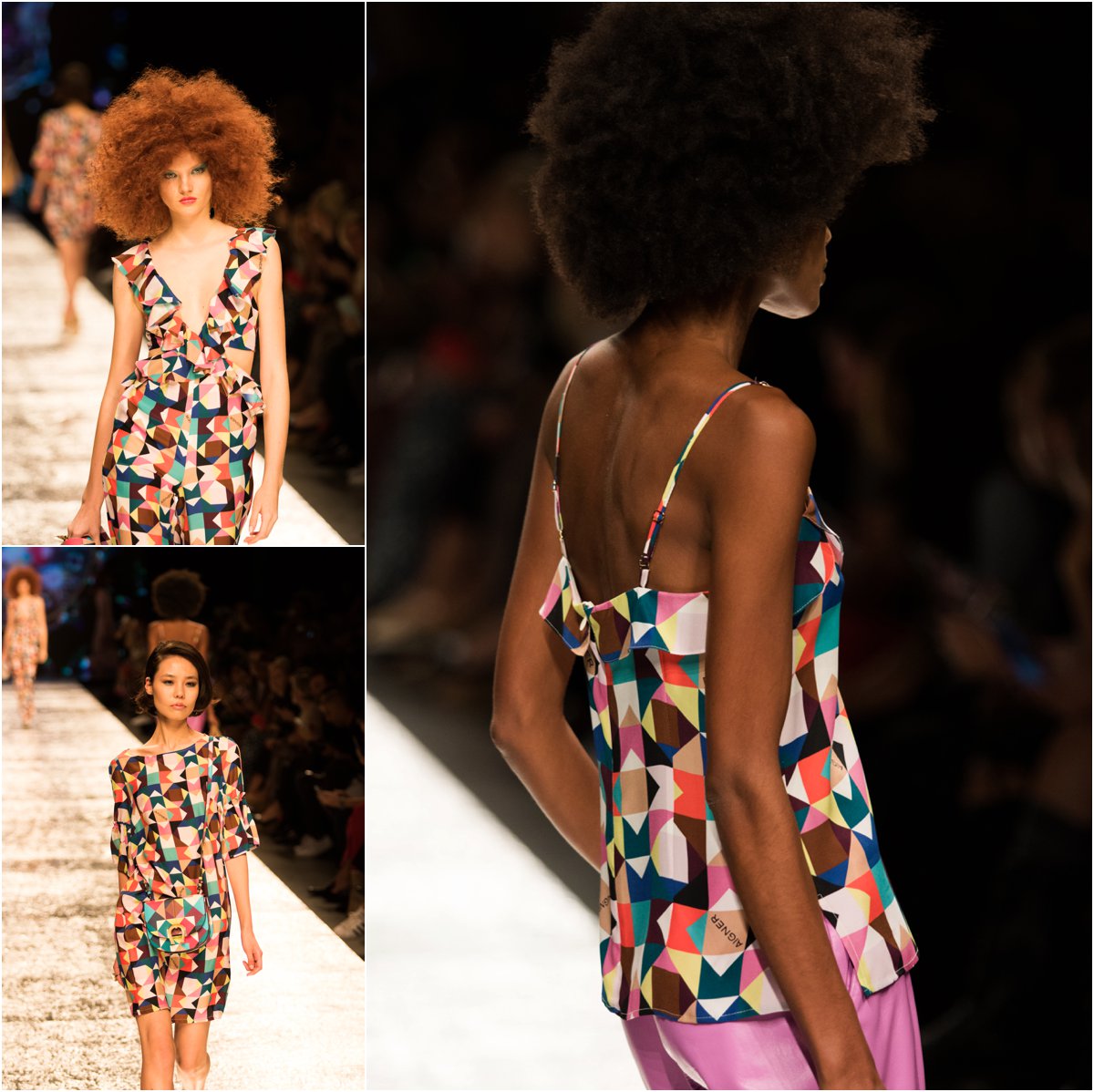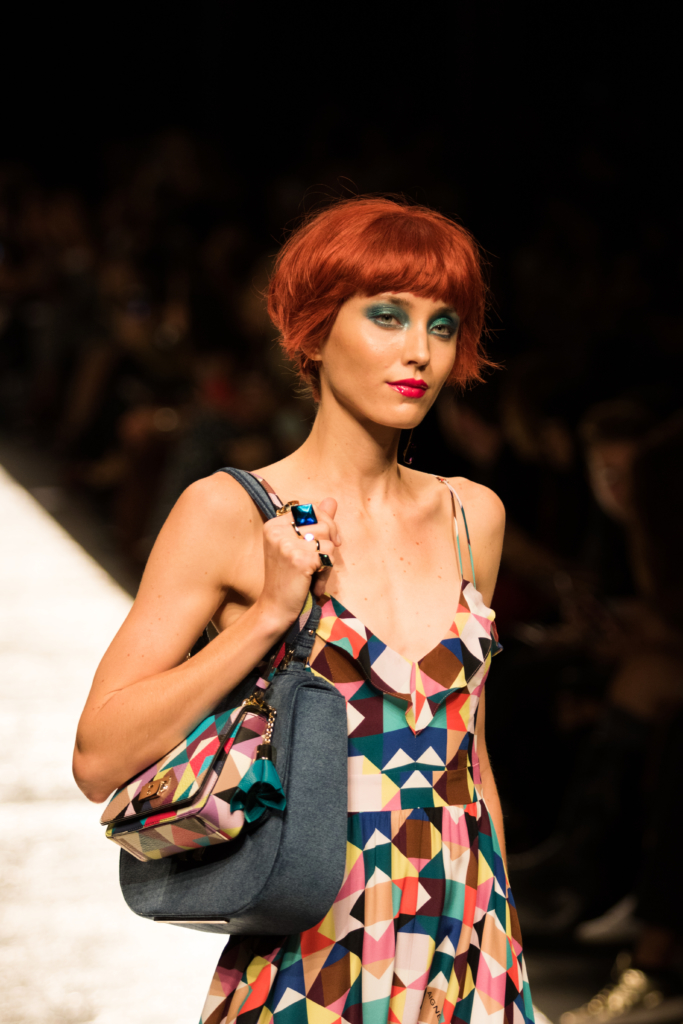 To reflect the collection's theme, colorful kaleidoscope print adorned many pieces and pulled together most of the colors from the show (how adorable is the mini bag?!)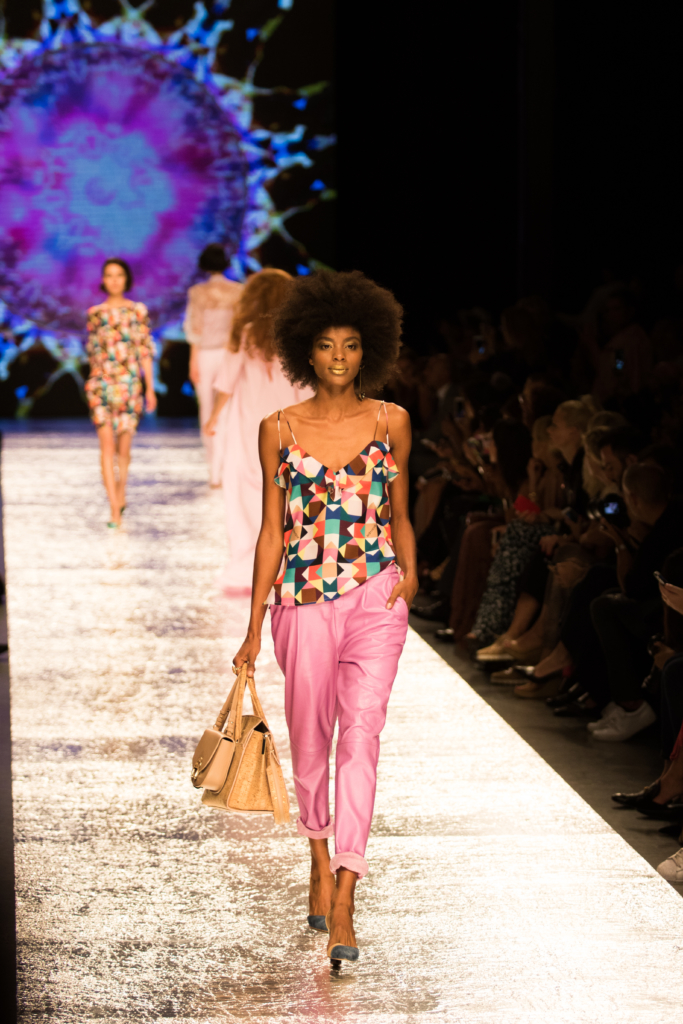 Pink leather pants? That's definitely a yes in this slouchy cropped fit!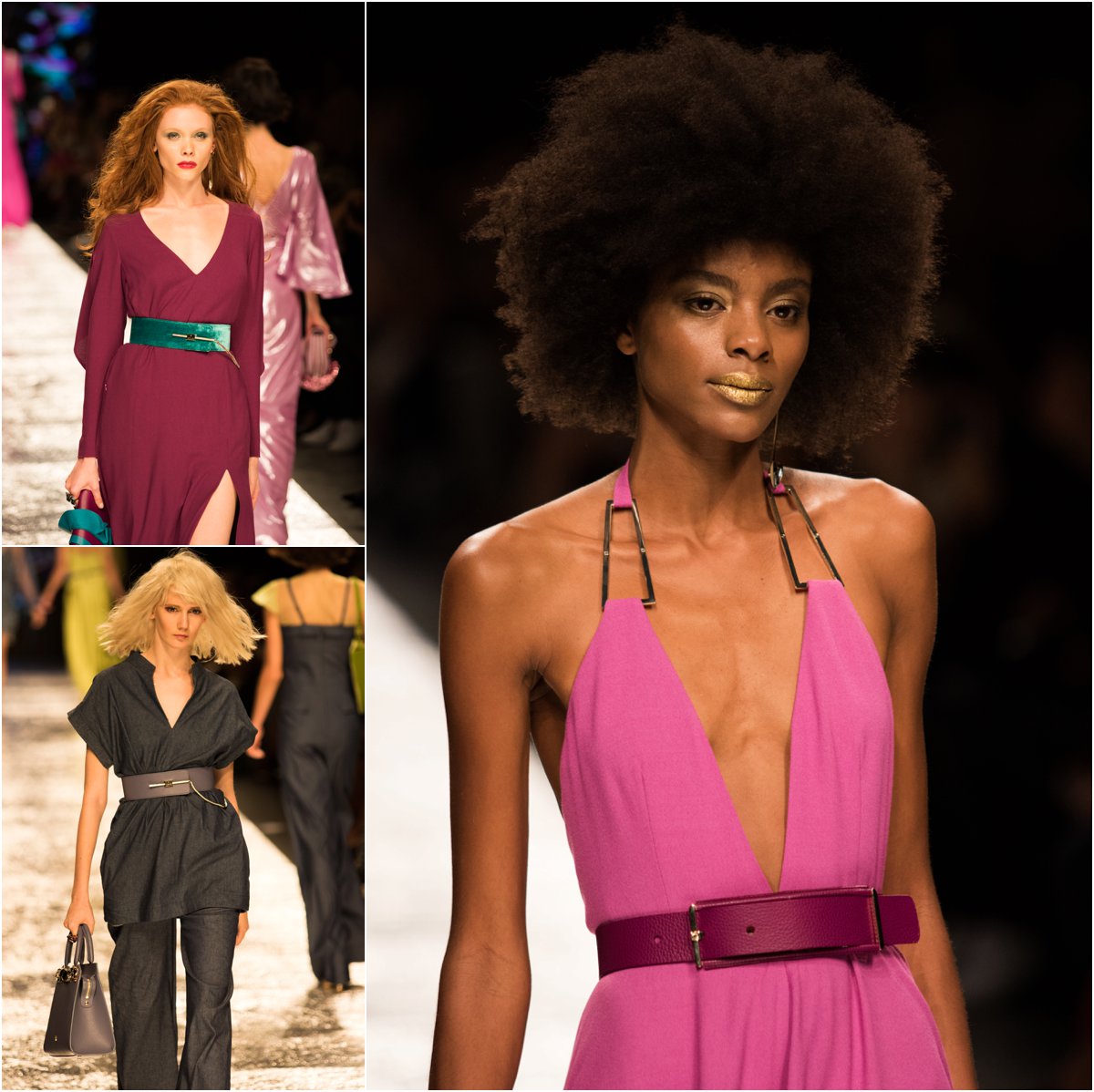 Wide belts in leather and velvet defined the waistline in a flattering way.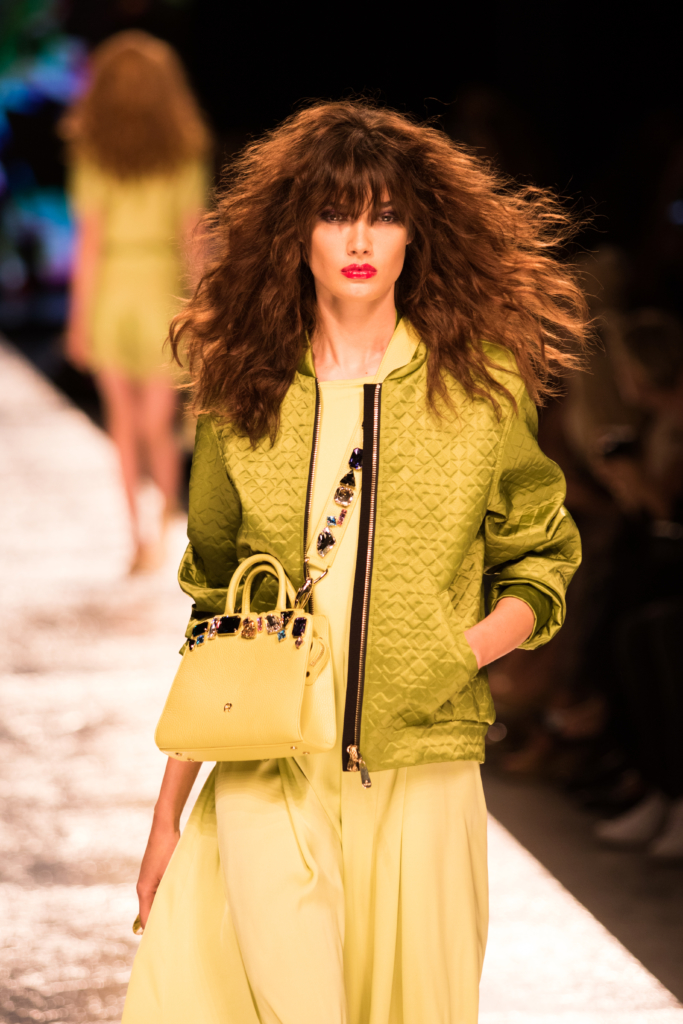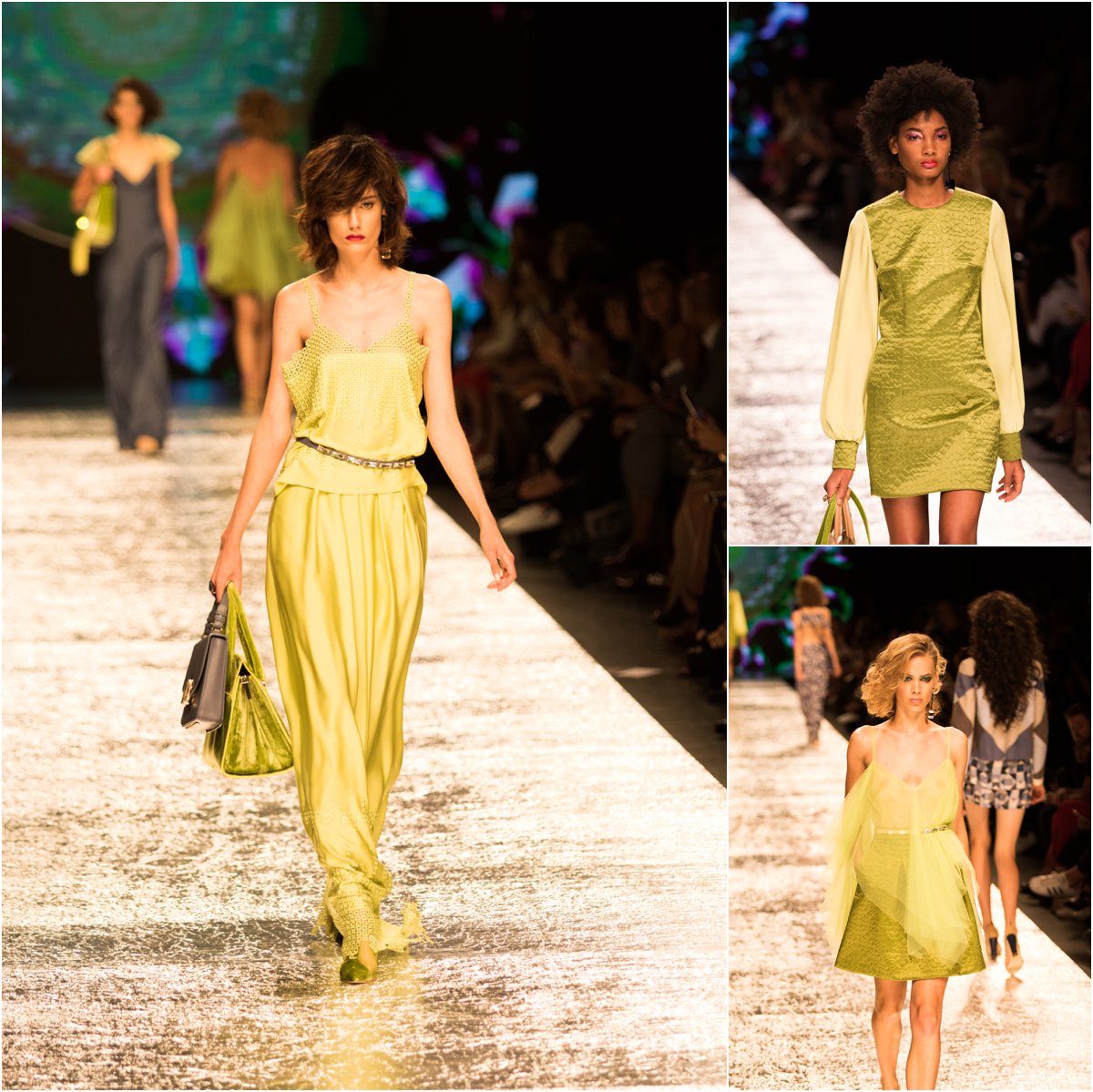 Yellowy-green citron was also a popular shade on the runway, a color which invoked a retro 70s vibe.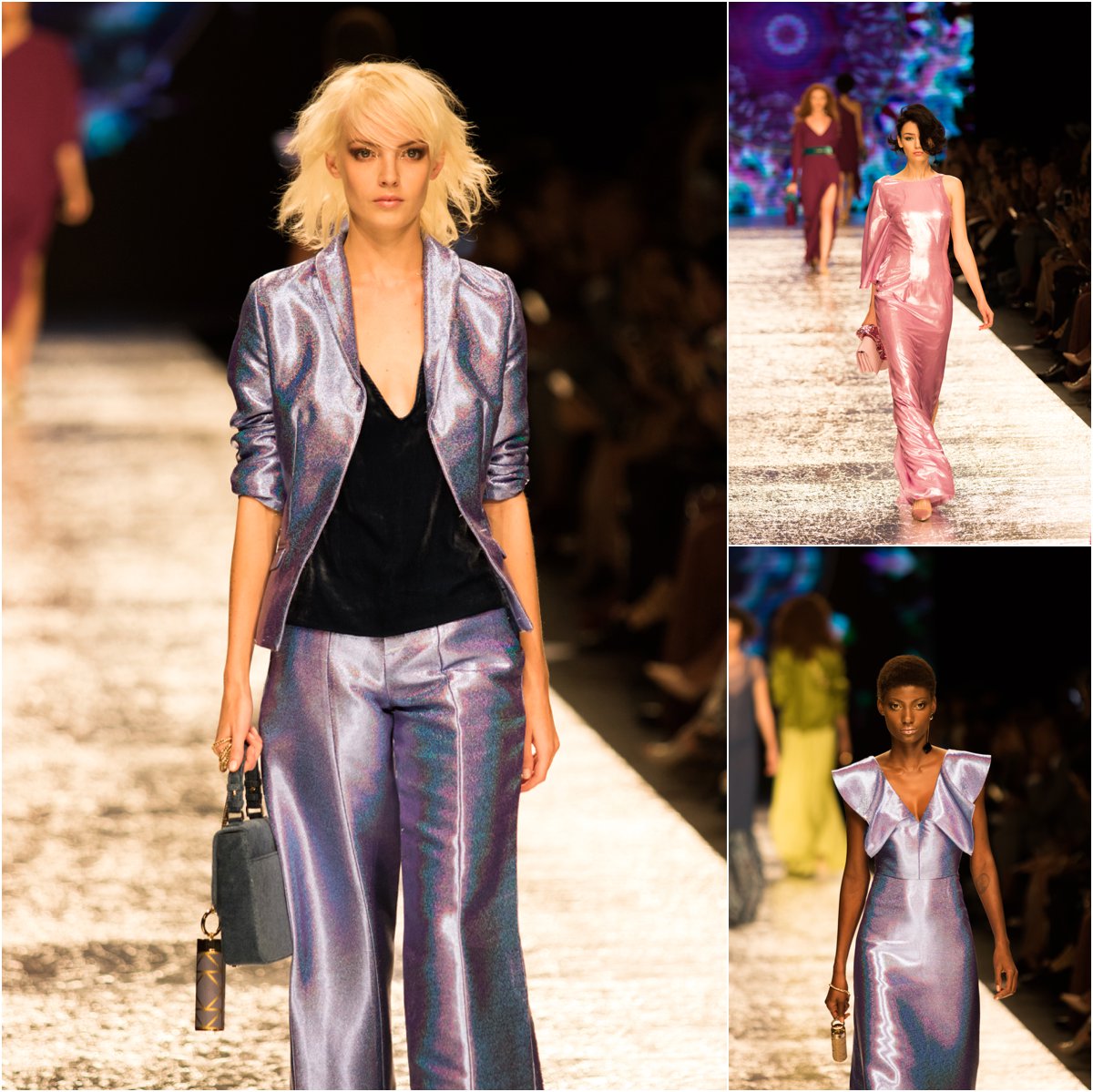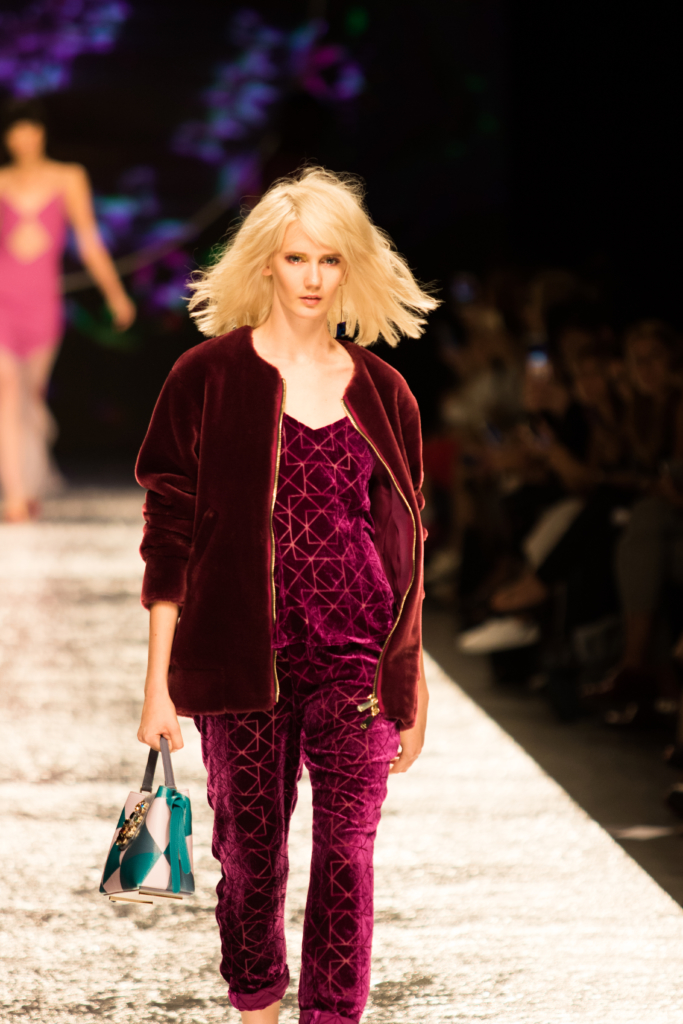 This velvet ensemble was one of my favorite looks from the show, and that plush bomber jacket was the cherry on top.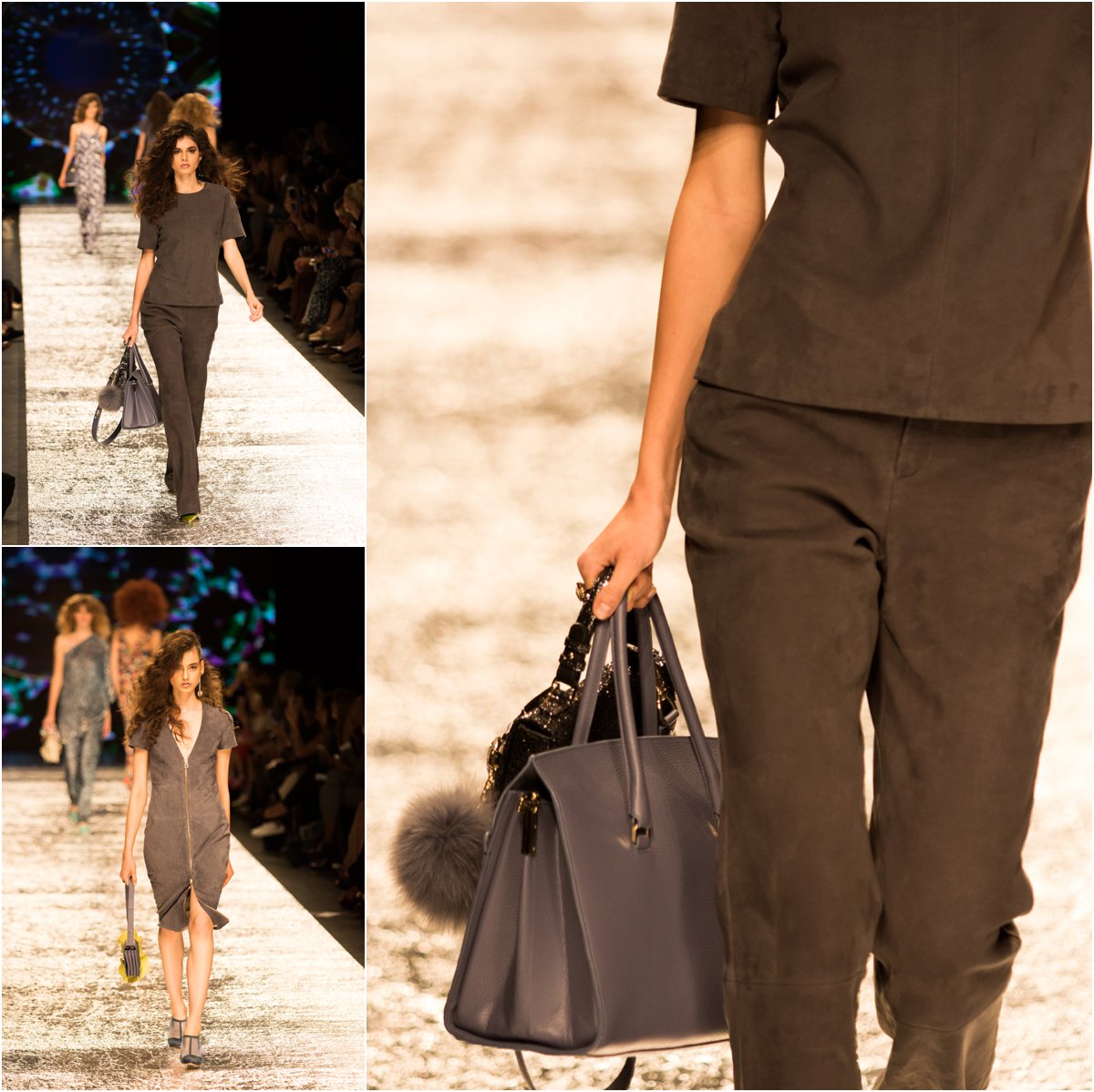 Bravo to AIGNER creative director Christian Beck on a fantastic show—I can't wait to see what's in store for us next!
Watch the show and shop for AIGNER here