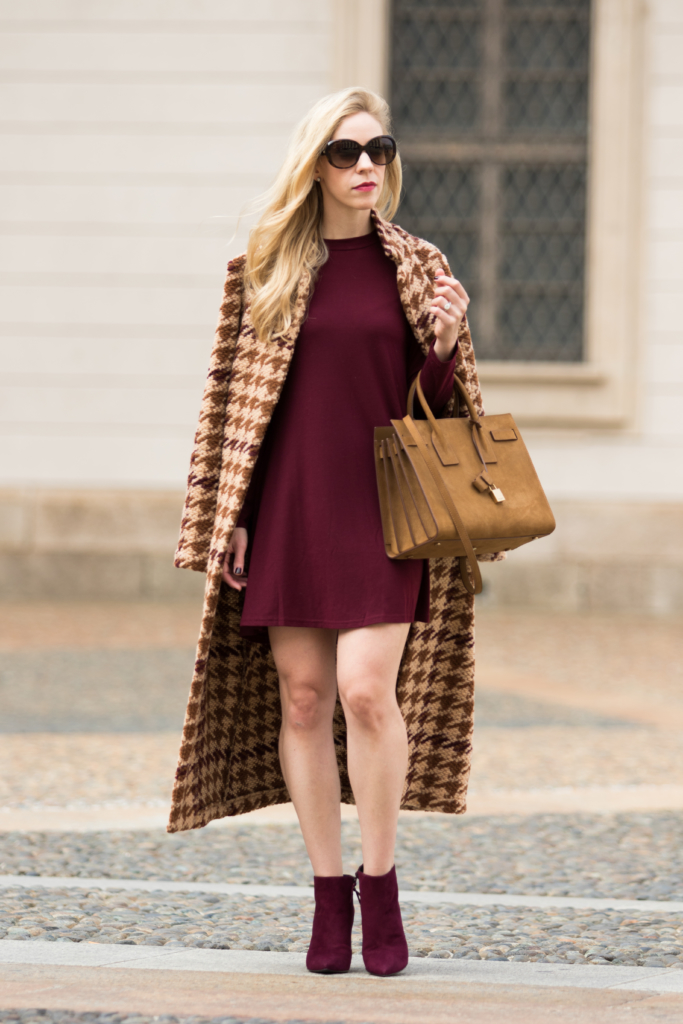 Hi everyone! I just got back from a trip to Naples for work and am ready to crash, but wanted to get a new post out today since I have so much more to share from Milan Fashion Week. If you've seen my stories on Instagram, you'll know I was a little snap-happy while I was in Naples (mainly photos of the amazing pizza I ate, ha!) I actually created an account for Snapchat but still haven't really used it or posted anything. I don't know why, but I've been resisting it because I feel like it's just another form of social media that will be a time-sucker for me. I was even hesitant to use Instastories, but once I tried it during fashion week, I ended up really enjoying how quick and easy it was to share bits of my day with everyone. I'm definitely planning to keep using it now since it's a fun way to show you all some of the things I see, do (and eat!) in Italy and during other travels. Which do you all prefer: Instastories or Snapchat? For those of you who like Snapchat: is there really a difference between the two?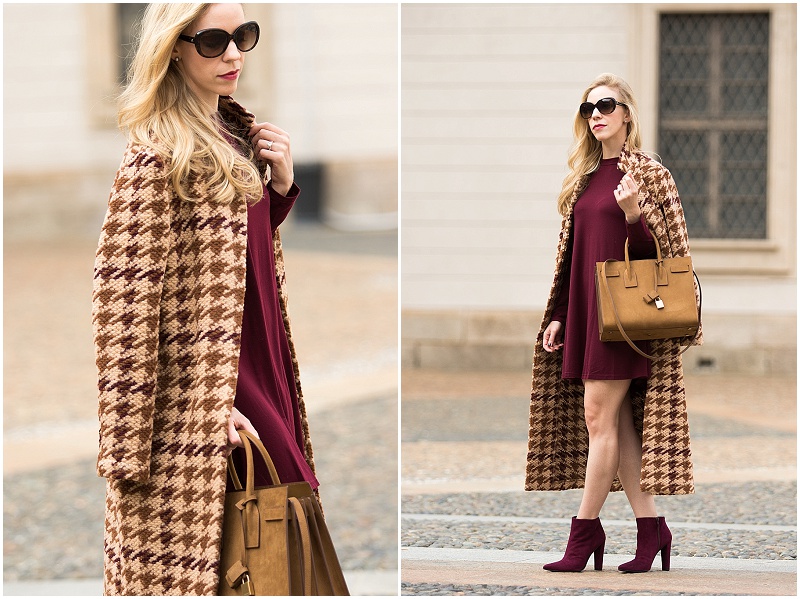 This lovely houndstooth coat was loaned to me by the Anna Bi & Laura Magni PR group I mentioned visiting during fashion week on this post. It's made by La Fee Maraboutée, a French brand who produces most of their clothing in Italy. I love having the opportunity to try new brands and really hope this one makes it to some stores in the U.S. soon! The autumnal colors of this jacket are what initially drew me in: brown and burgundy remind me of a pile of fall leaves (the prettiest kind, of course!) I brought out the burgundy in the pattern by wearing this shift dress—mini dresses are great for layering and SheIn has a wide selection of inexpensive options here.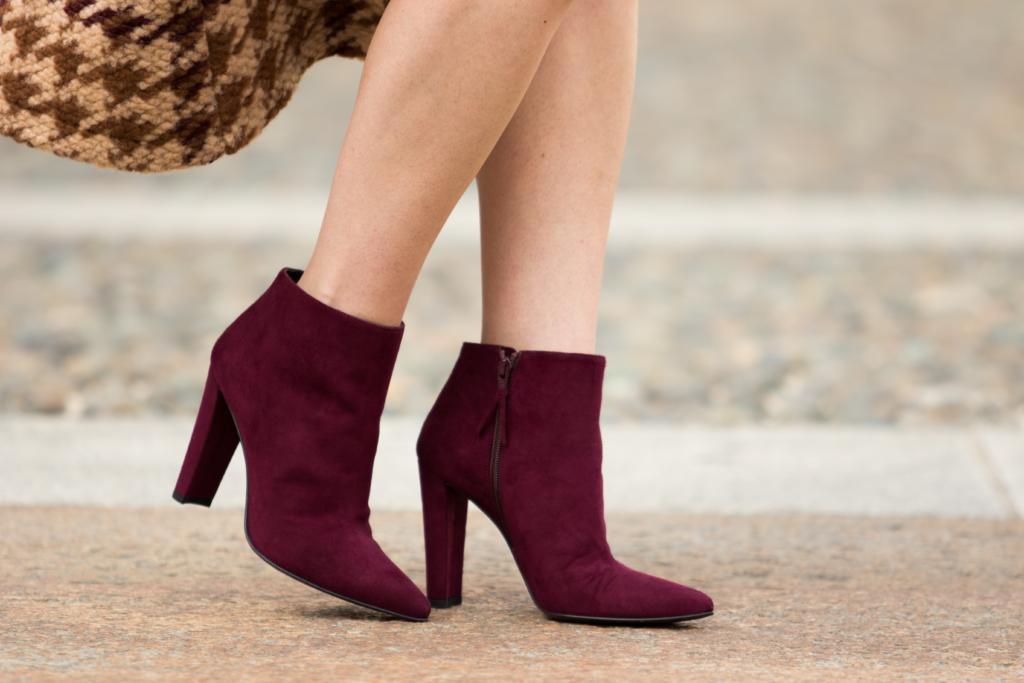 I'd been coveting these burgundy booties for months before I finally took the plunge and ordered them just in time for fashion week (they literally arrived the day we left!) I was trying to decide between these and this chunky-heeled pair, but in the end chose the slimmer heel thinking it will be more classic for years to come.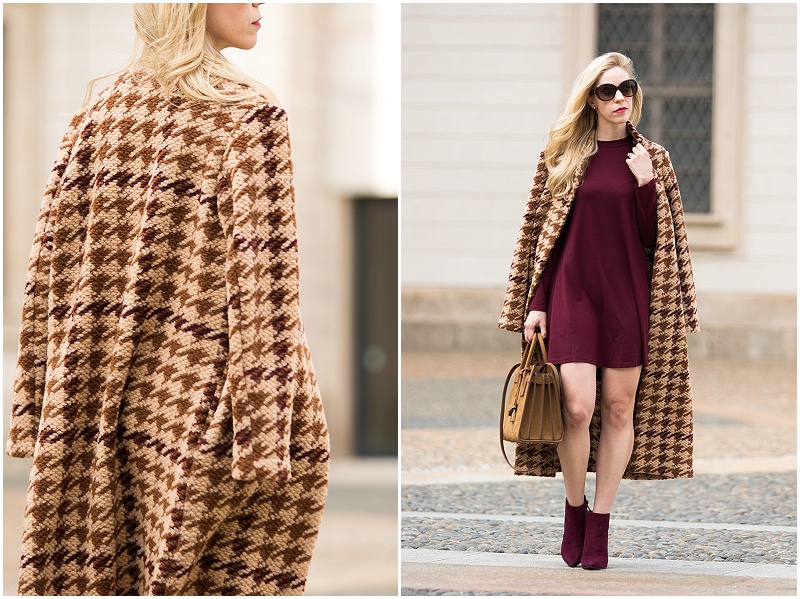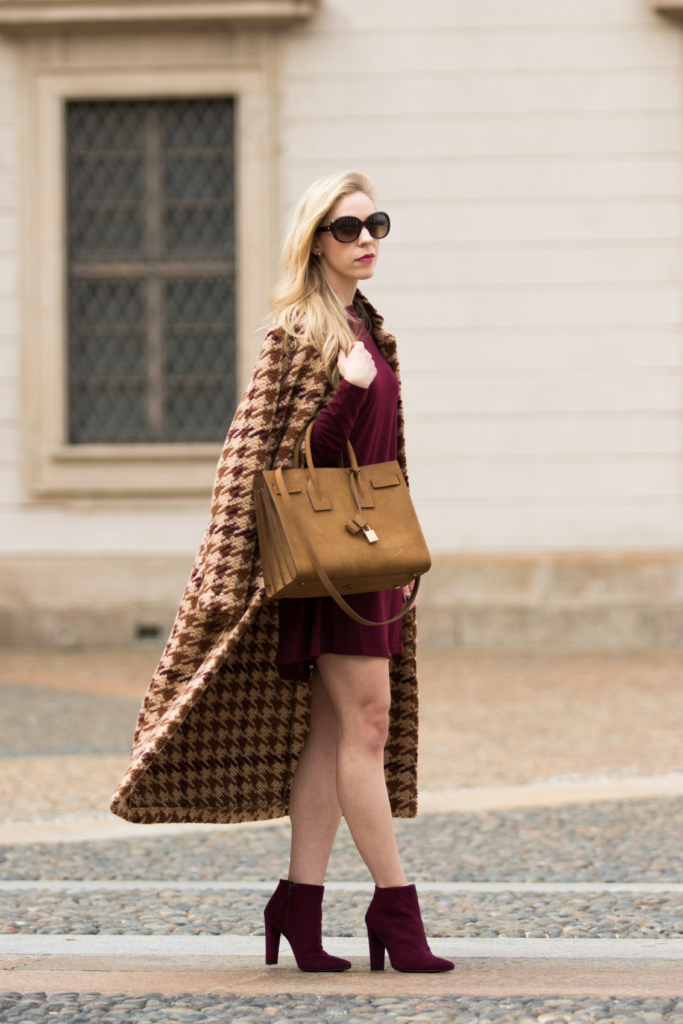 Besides a dress, I would also complement the long length of this coat by wearing it over a turtleneck with high waist jeans and over-the-knee boots.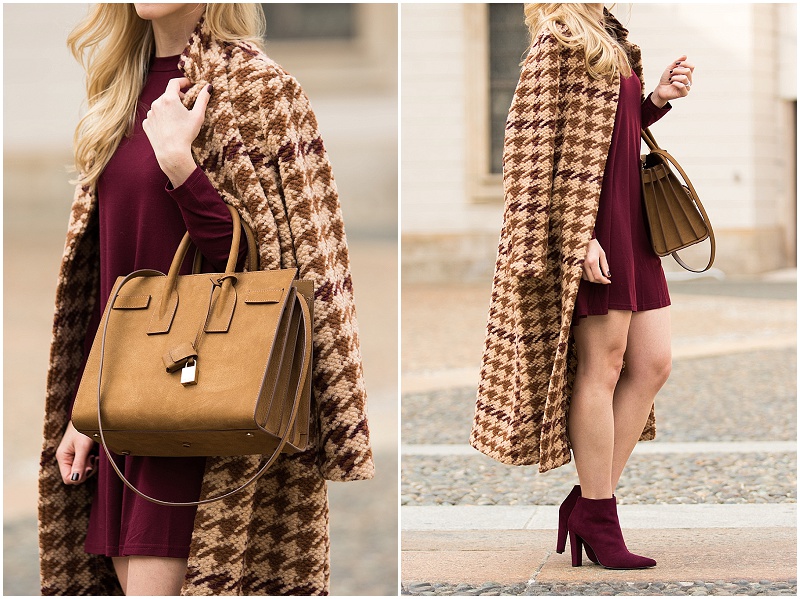 Keep on reading below about the SS17 collection from the Genny runway!
Shop the Post
---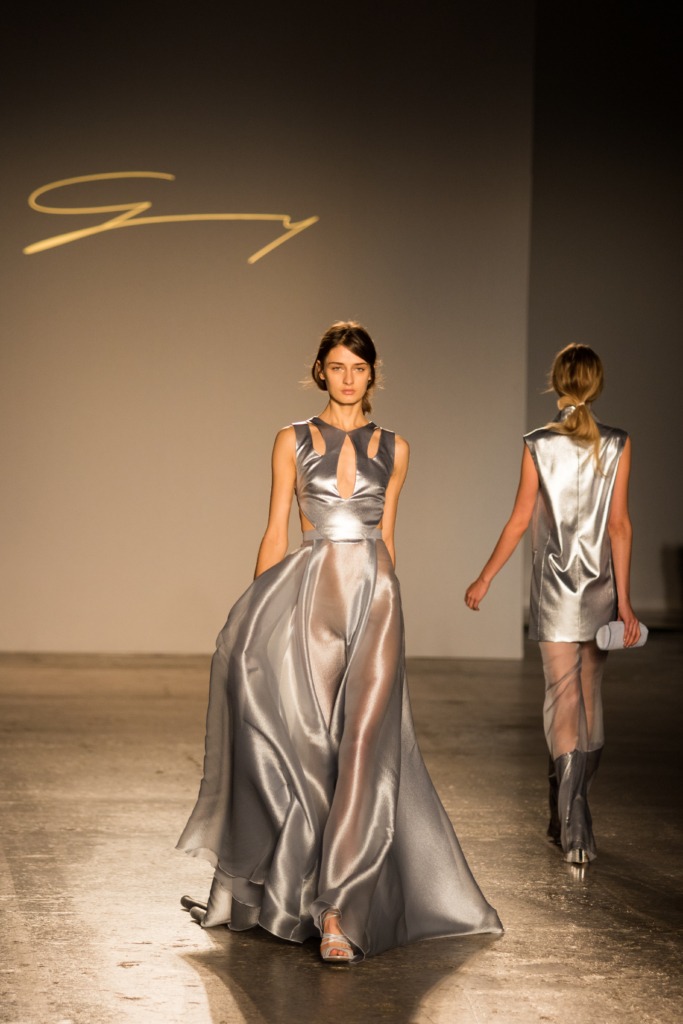 The Genny show was a beautiful mix of glamour and bold looks for spring and summer. The director, Sara Cavazza Facchini, aimed to play with contrast to convey how the modern woman is so complex.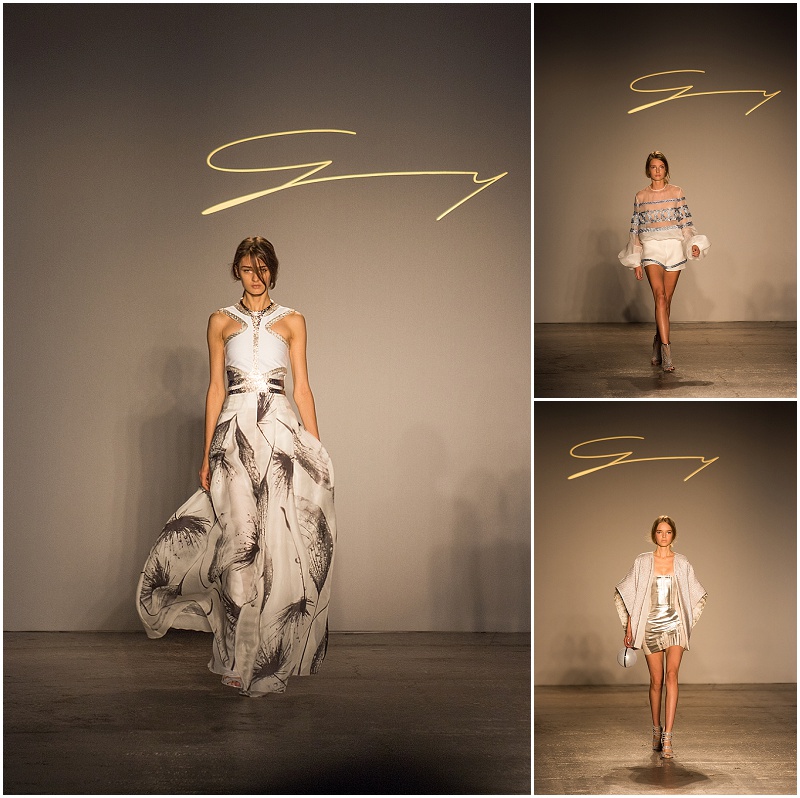 Metallic colors were a strong theme during the show, and models shimmered down the runway in maxi and bodycon dresses, as well as rompers and jumpsuits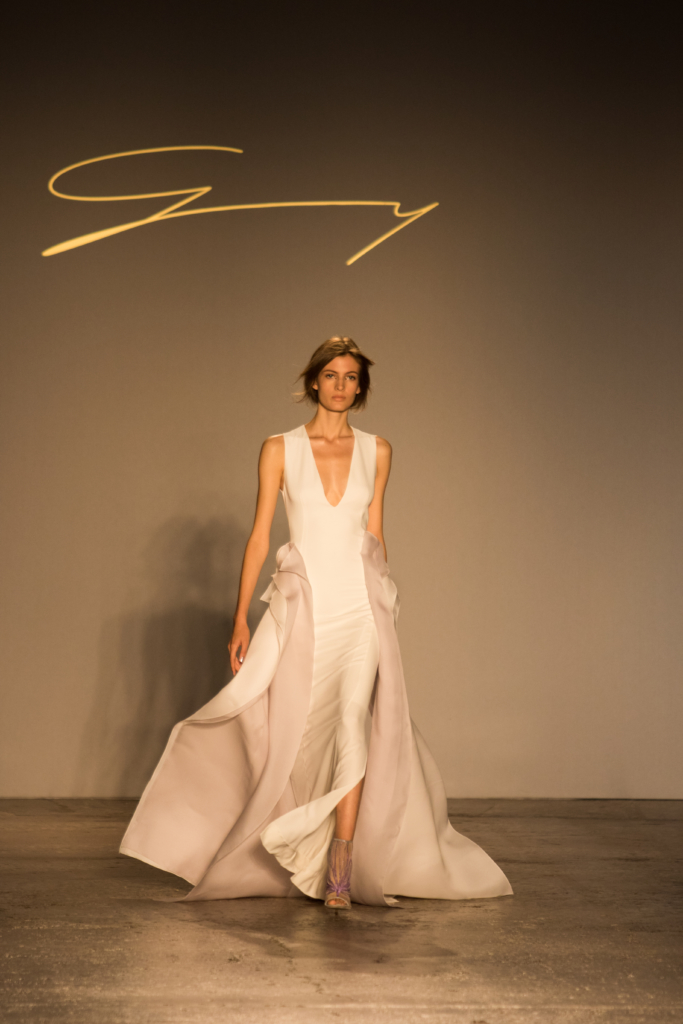 Shimmery fabrics in organza and chiffon were used to create ethereal designs like this floor-sweeping gown.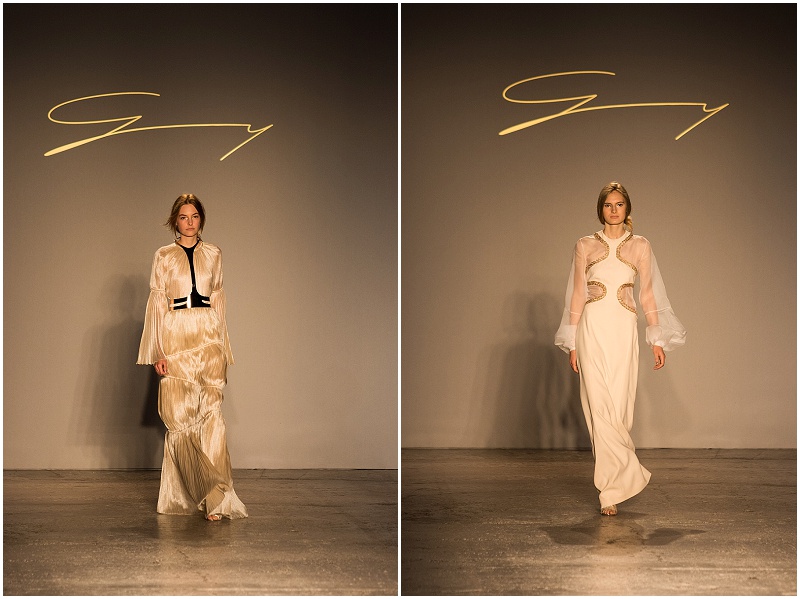 Sheer sleeves and satiny fabric give these maxi dresses a retro 70's vibe.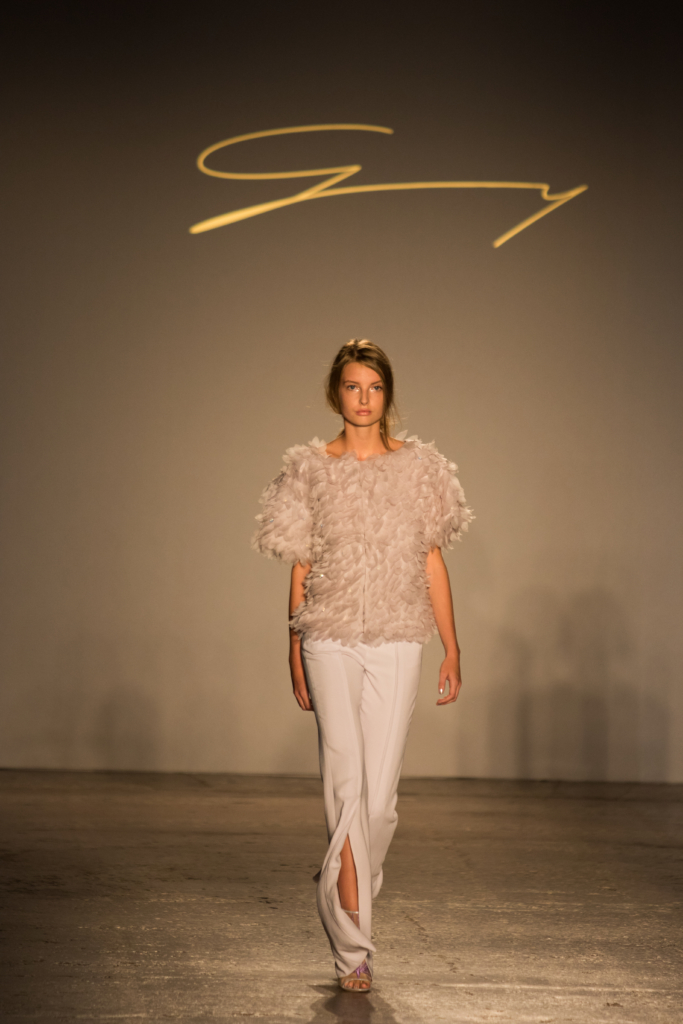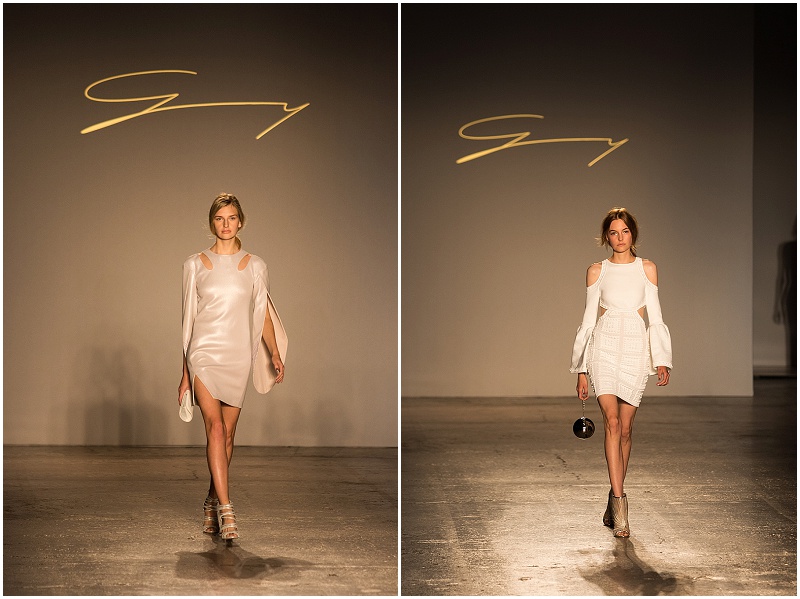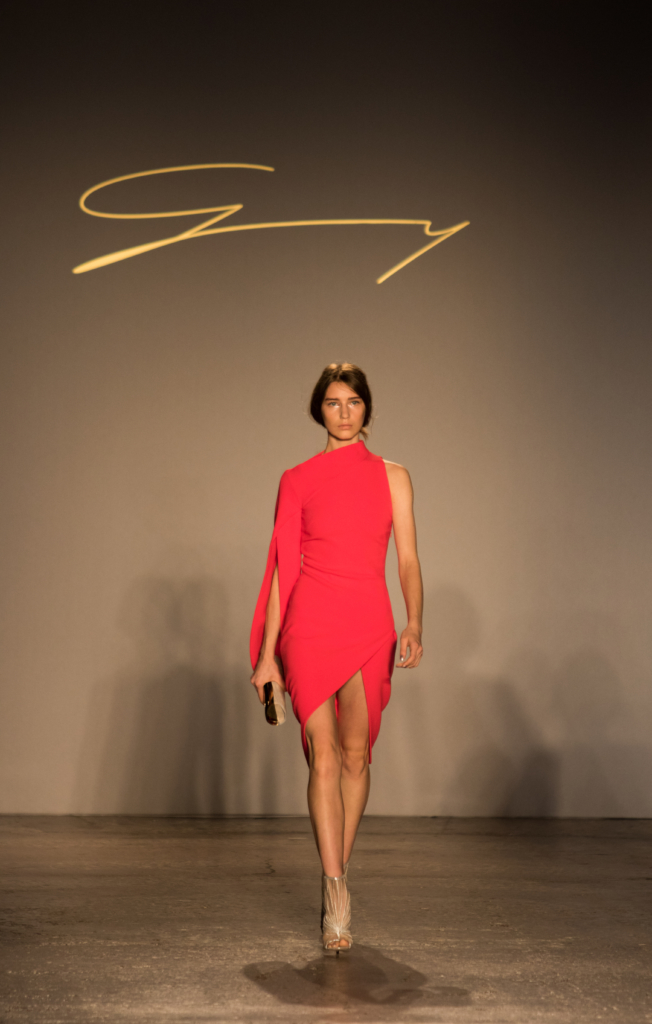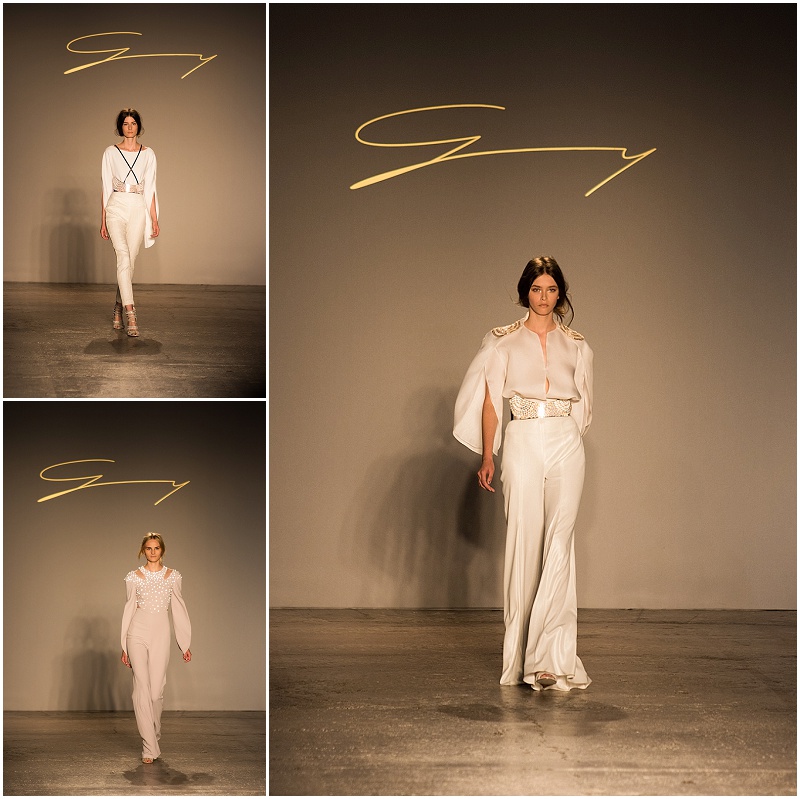 Details such as pearl beads and embroidery turned these jumpsuits into one-piece showstoppers. I know one thing for sure: you couldn't don a single look from Genny's show without feeling equal parts romantic and powerful!