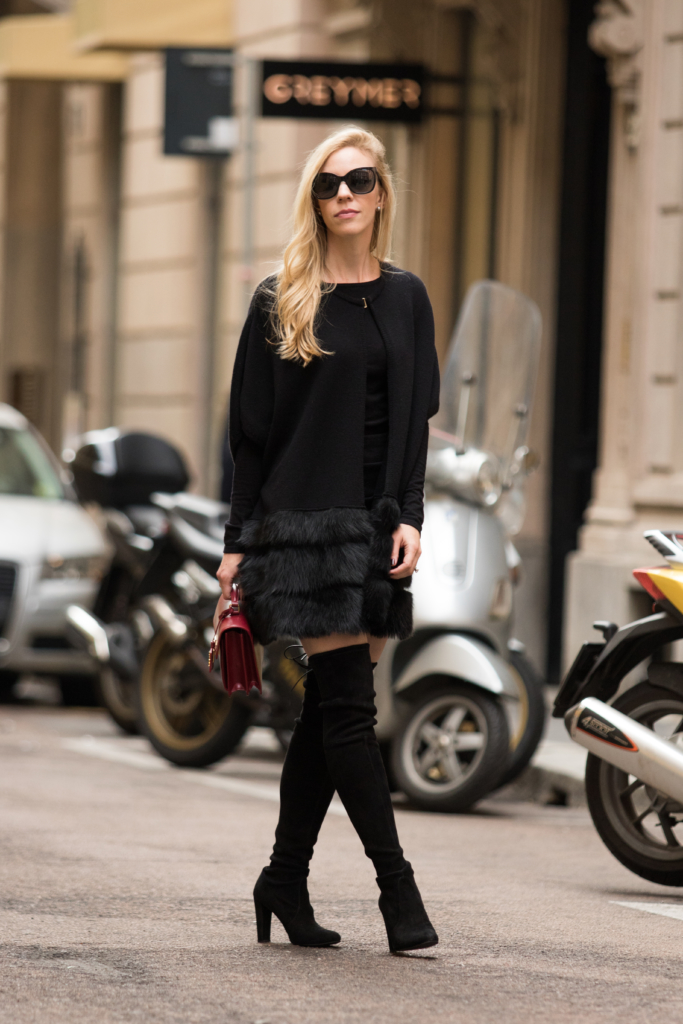 Happy Monday, everyone! I'm back from Milan Fashion Week, and as always, our time there was a whirlwind of shows, presentations, and photo shoots. As exhausting as it was, I feel fortunate to have had the opportunity to attend—getting to watch new collections be unveiled for the first time and seeing so many fashionable people in the process is always inspiring for me. As a result, I have loads of looks and photos from the runway to share with you guys over the next few weeks!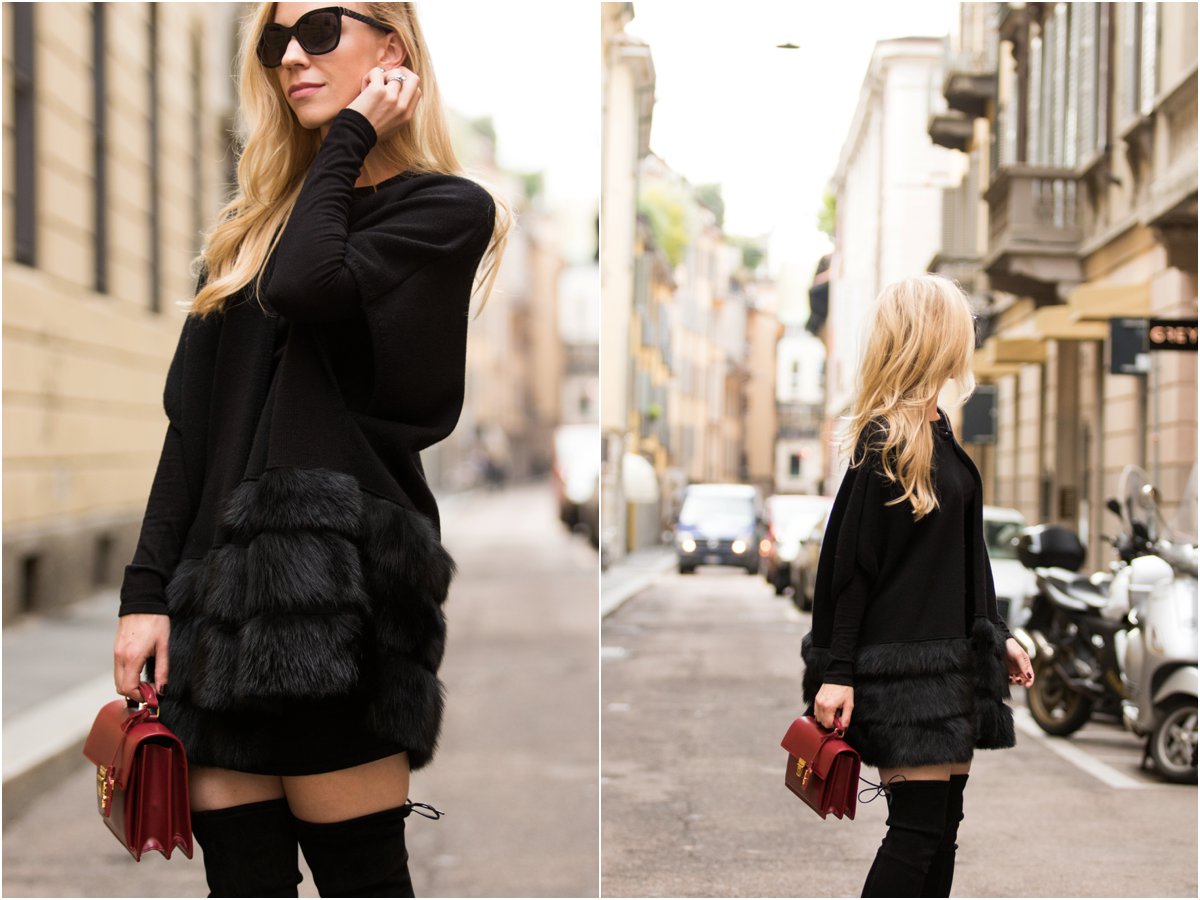 Last time I posted on the blog, I mentioned that ESCADA was kind enough to let me borrow a few items to style during fashion week, one of those being this incredibly gorgeous fur-trim cape. It was so soft and cozy that I really didn't want to take it off! For a chic all-black ensemble, I layered it over this sweater dress (which I love so much that I own in two other colors—it's the perfect layering piece for capes, ponchos and oversized cardigans).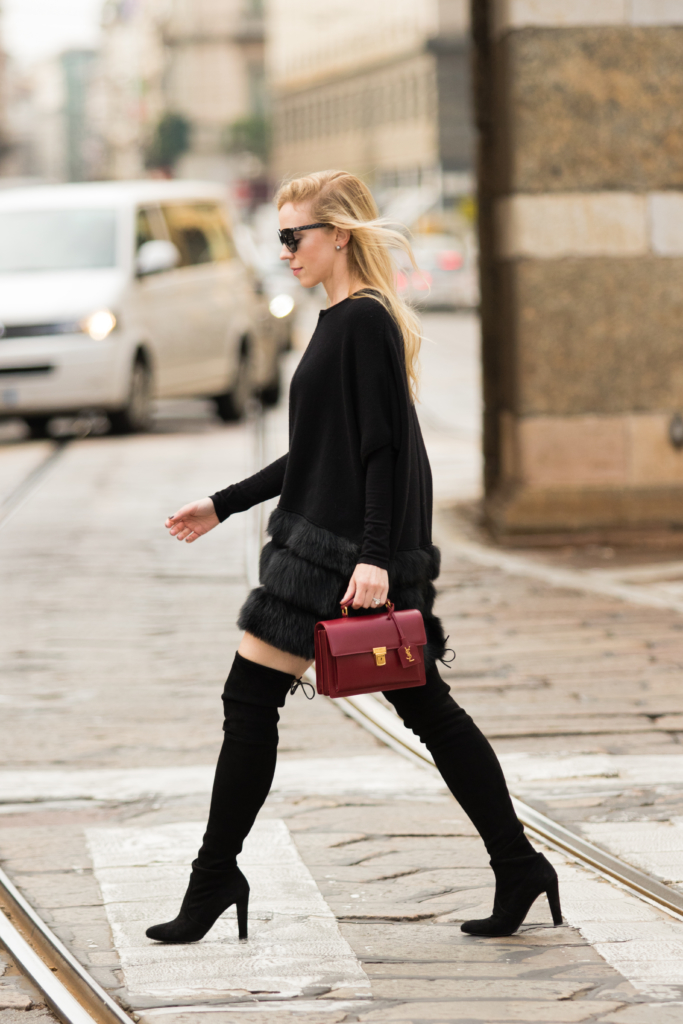 My hubby recently added a new lens to his collection that's great for doing street-style photography, which we tried out during fashion week. I call it his 'paparazzi' lens because he has to zoom in on me from the other side of the road (don't worry—the light was red when I crossed!)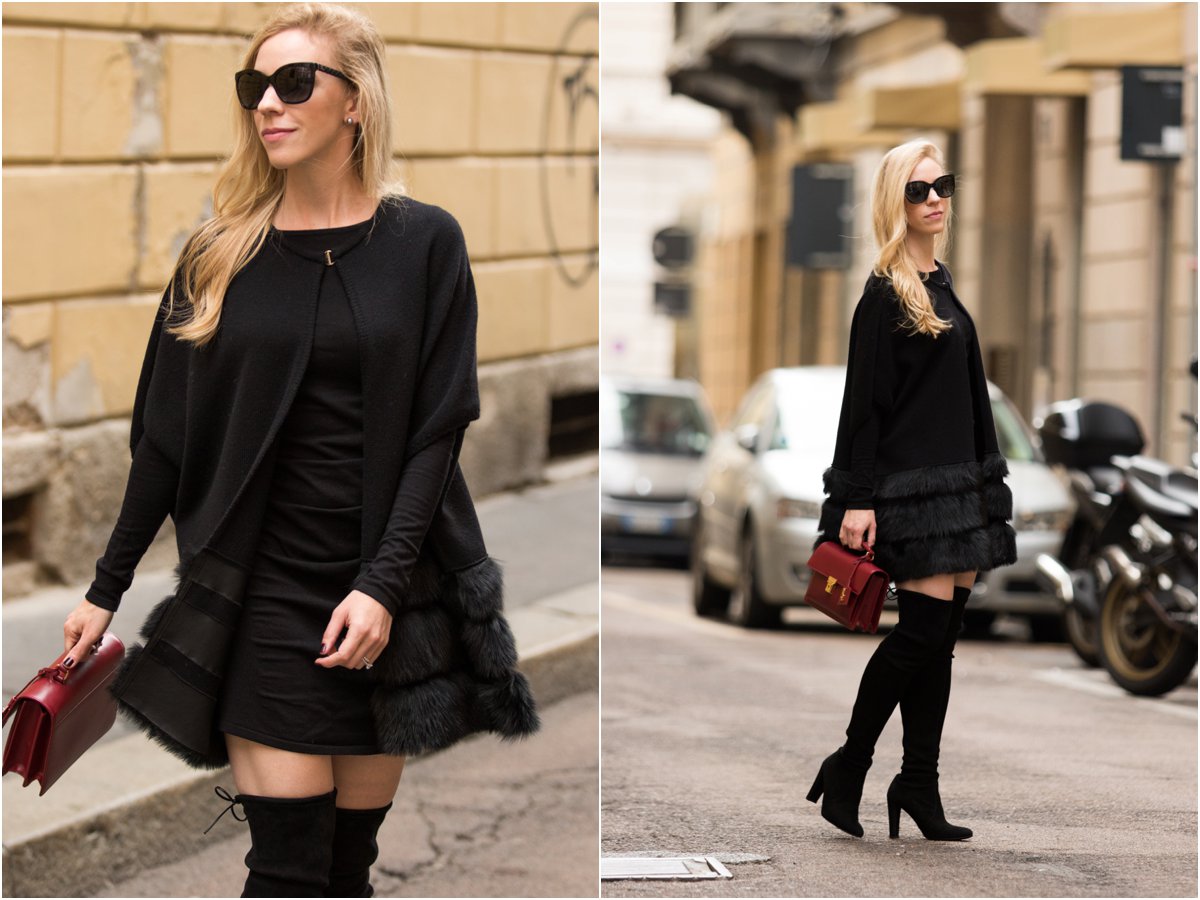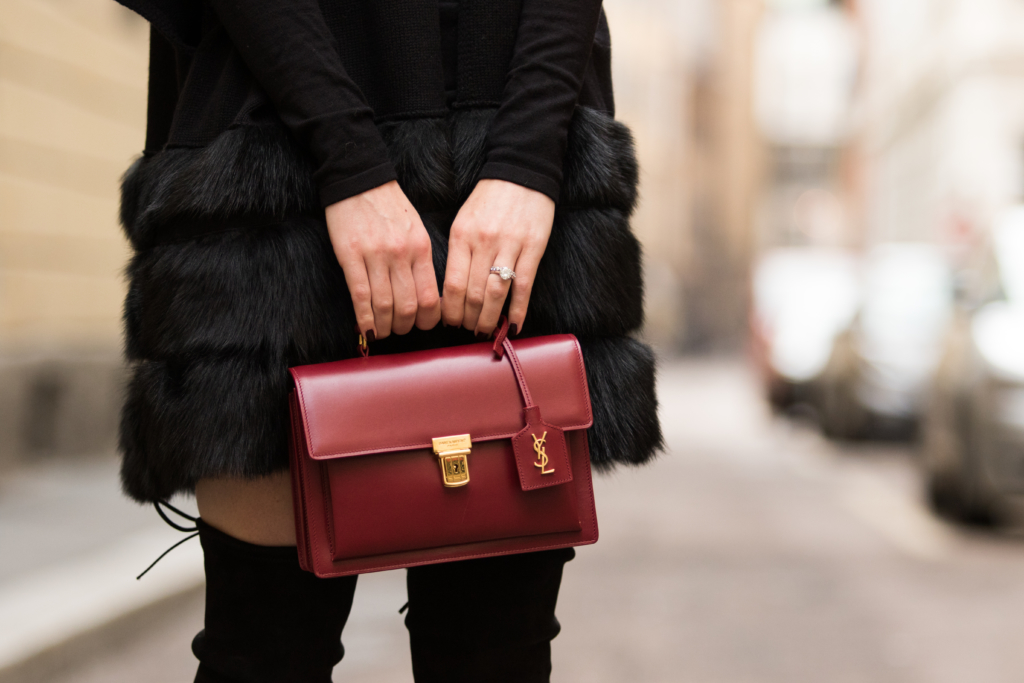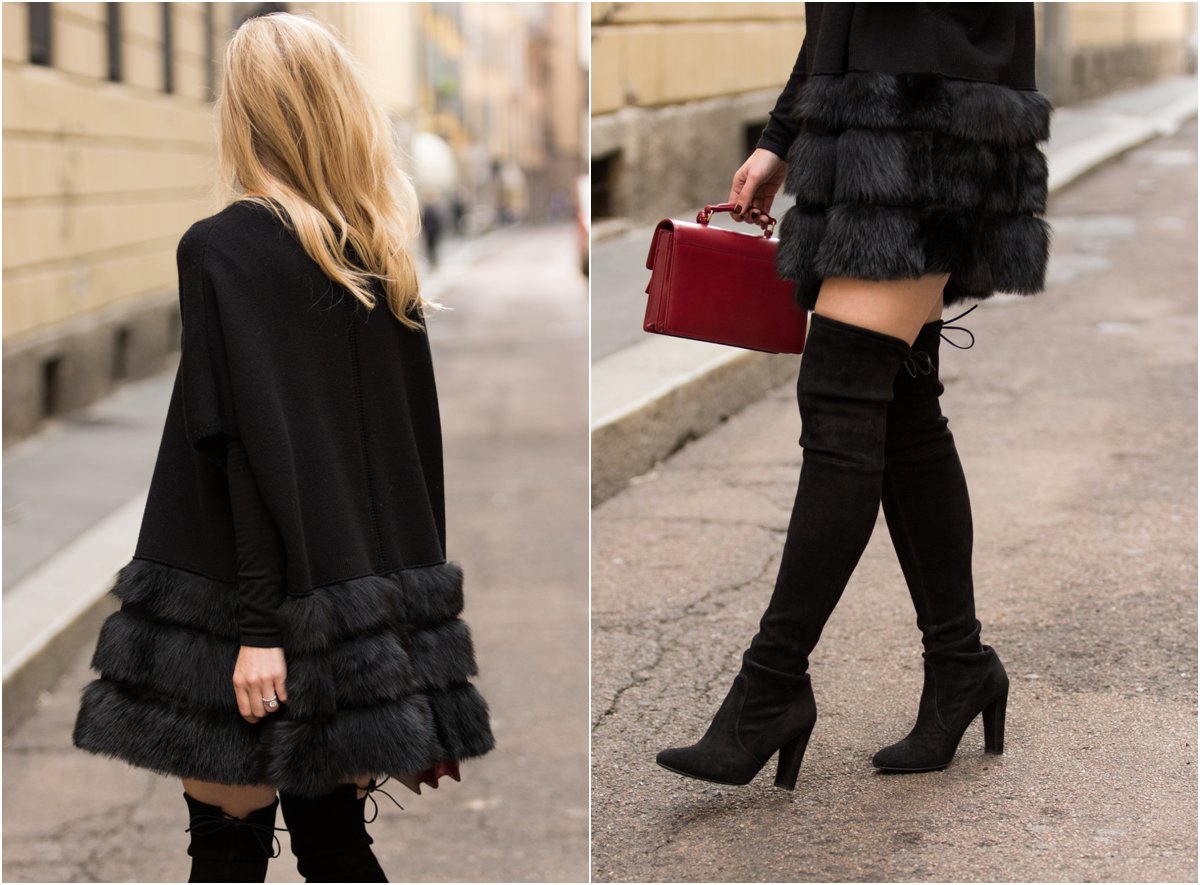 Sleek over-the-knee boots balanced out the voluminous top portion of my outfit for a streamlined effect. I really love wearing boots with bare legs during early fall—before too long, we'll be layering with pants and tights again. Continue reading below my outfit details for photos and a review of the Anteprima runway show!
Shop the Post
---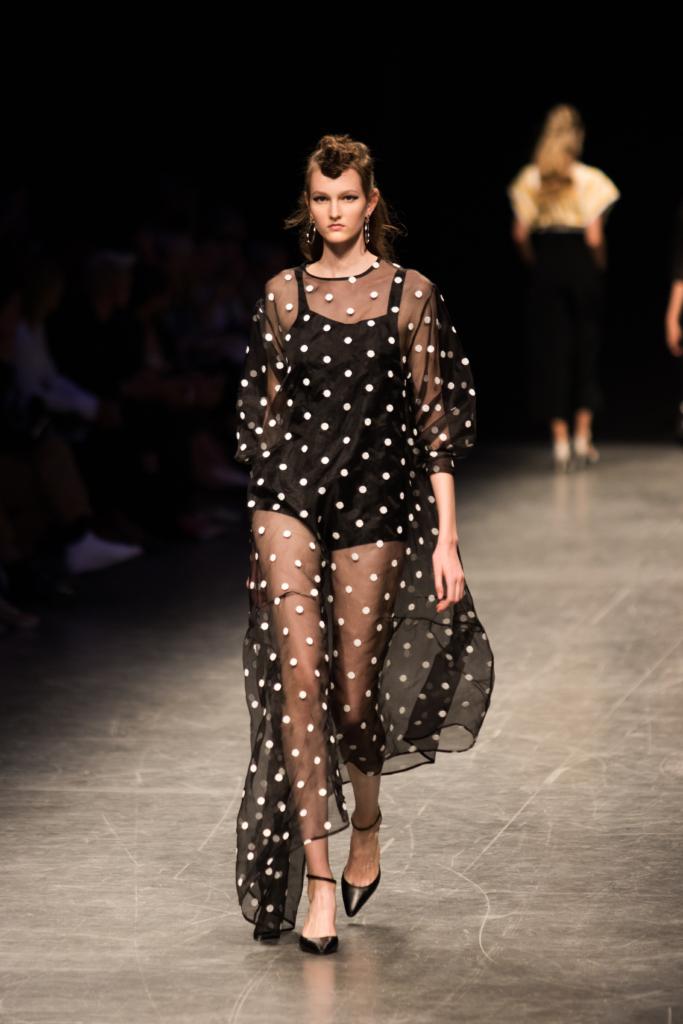 The spring/summer runway at Anteprima was the ultimate blend of edgy and feminine. There was a definite 1950's feel to the cut of the clothing, but bright colors, loud prints, and punk-rock hairstyles kept the looks modern.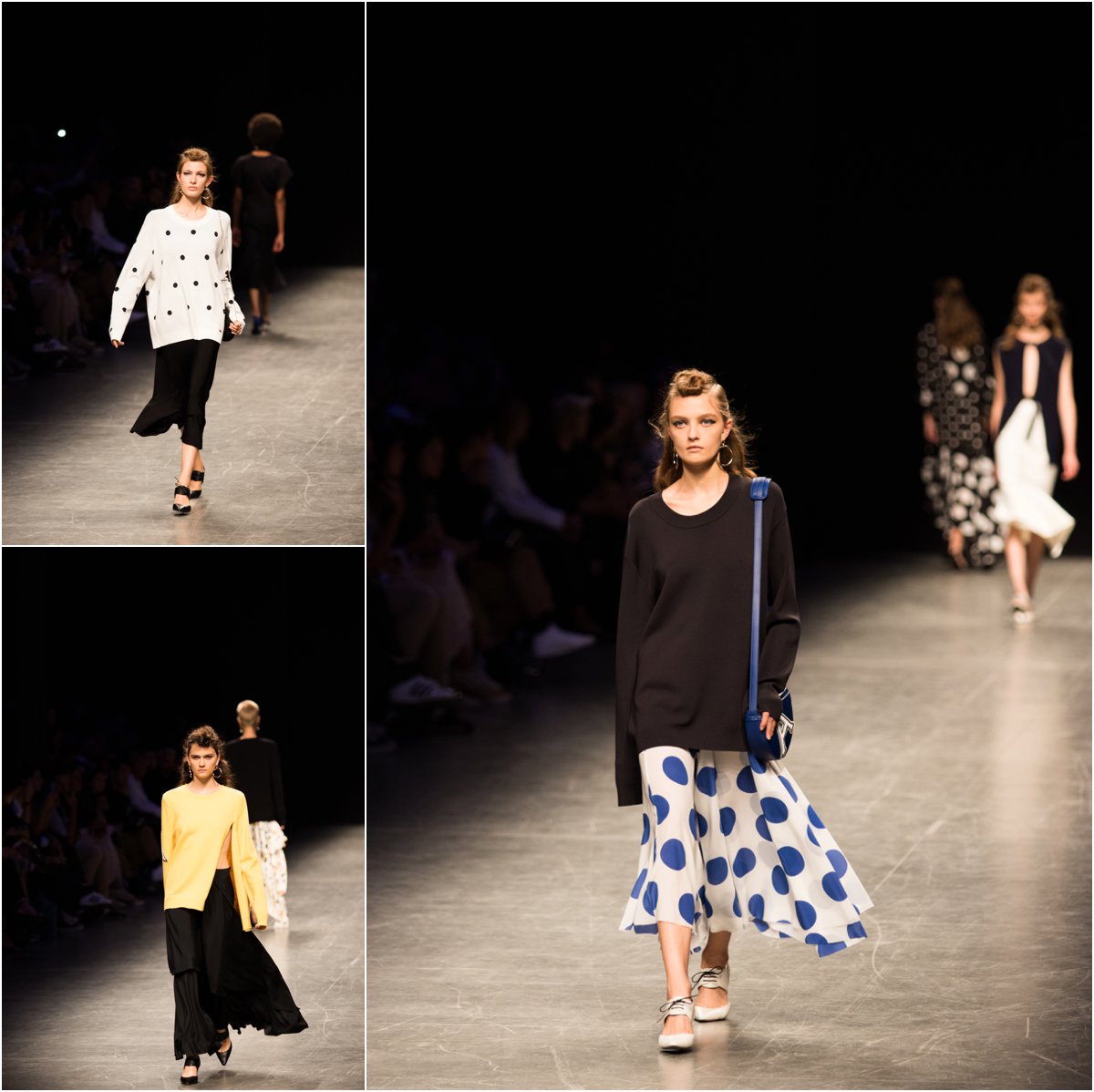 One of my favorite themes from the show was an oversized sweater paired with a floaty skirt—I'm definitely planning to recreate this one in the future.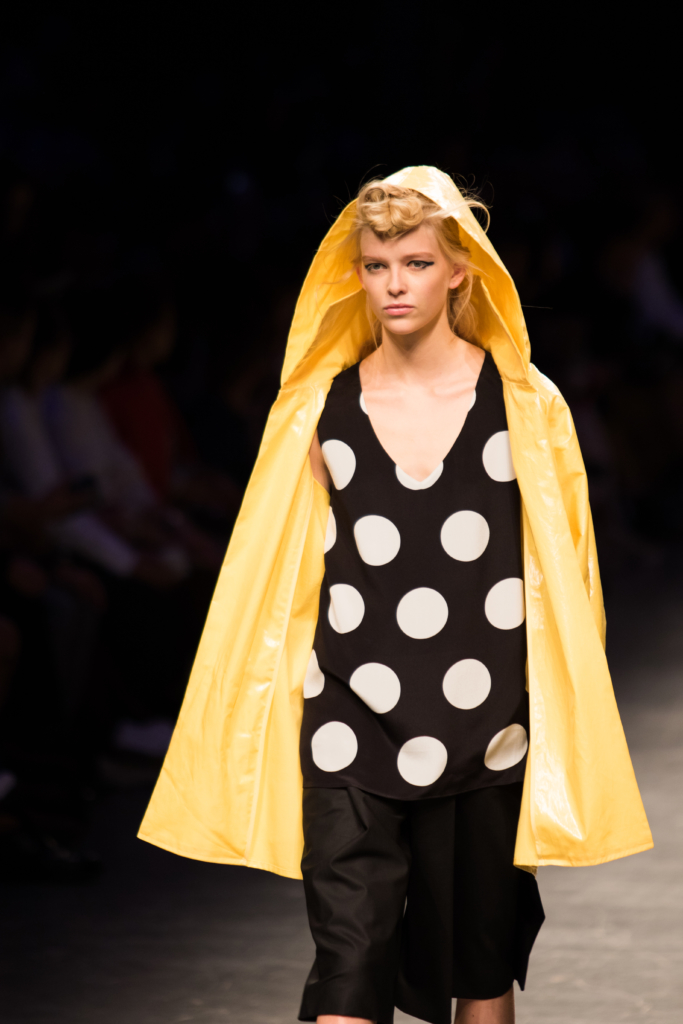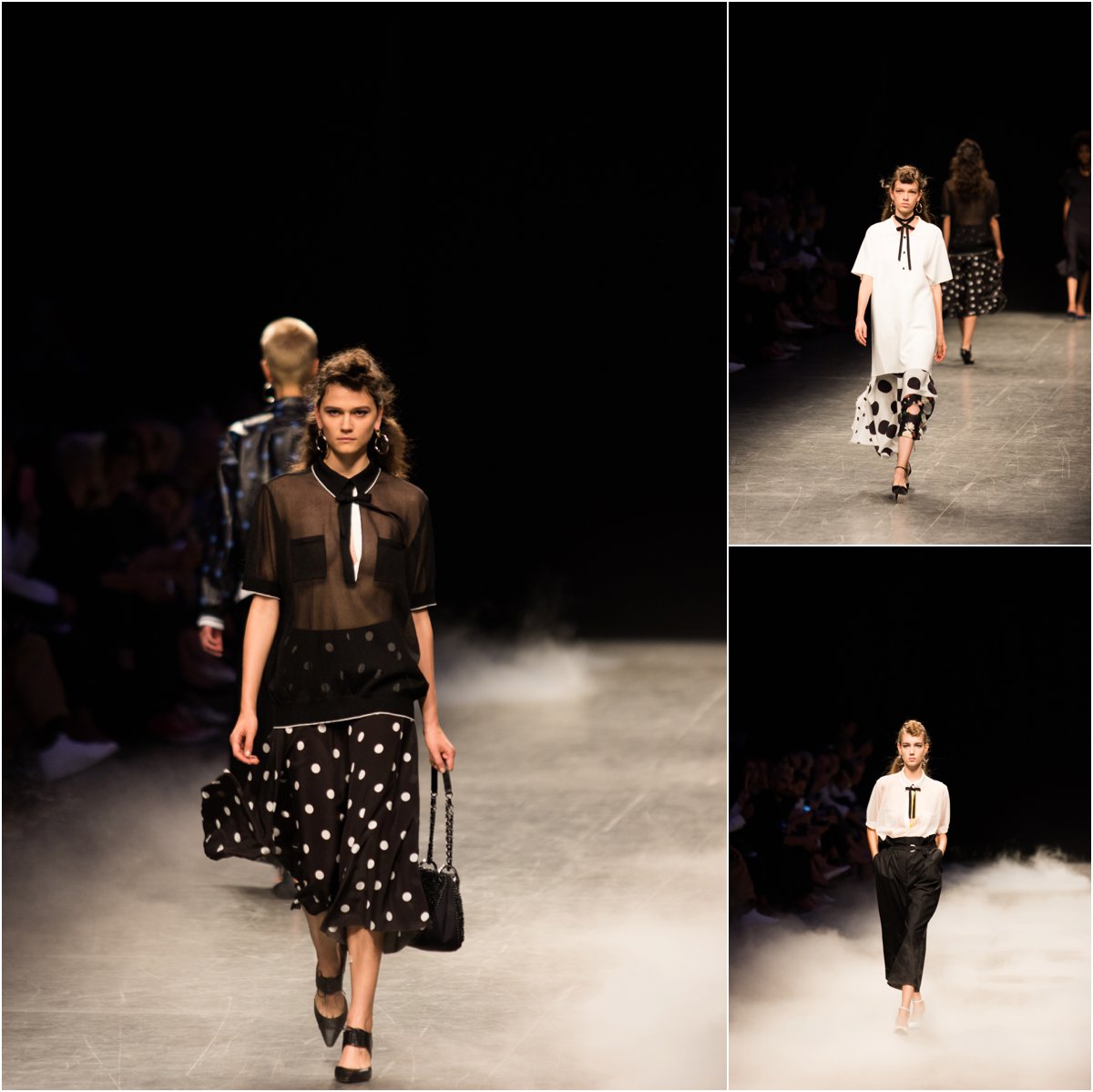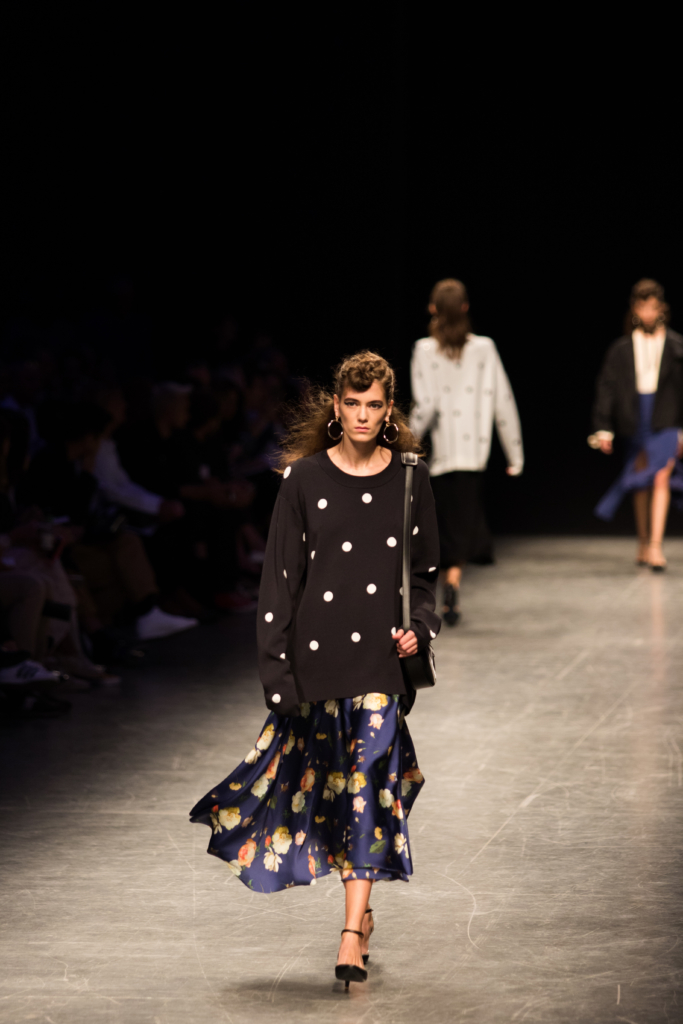 Print-mixing appears to be making a comeback and polka dots were everywhere.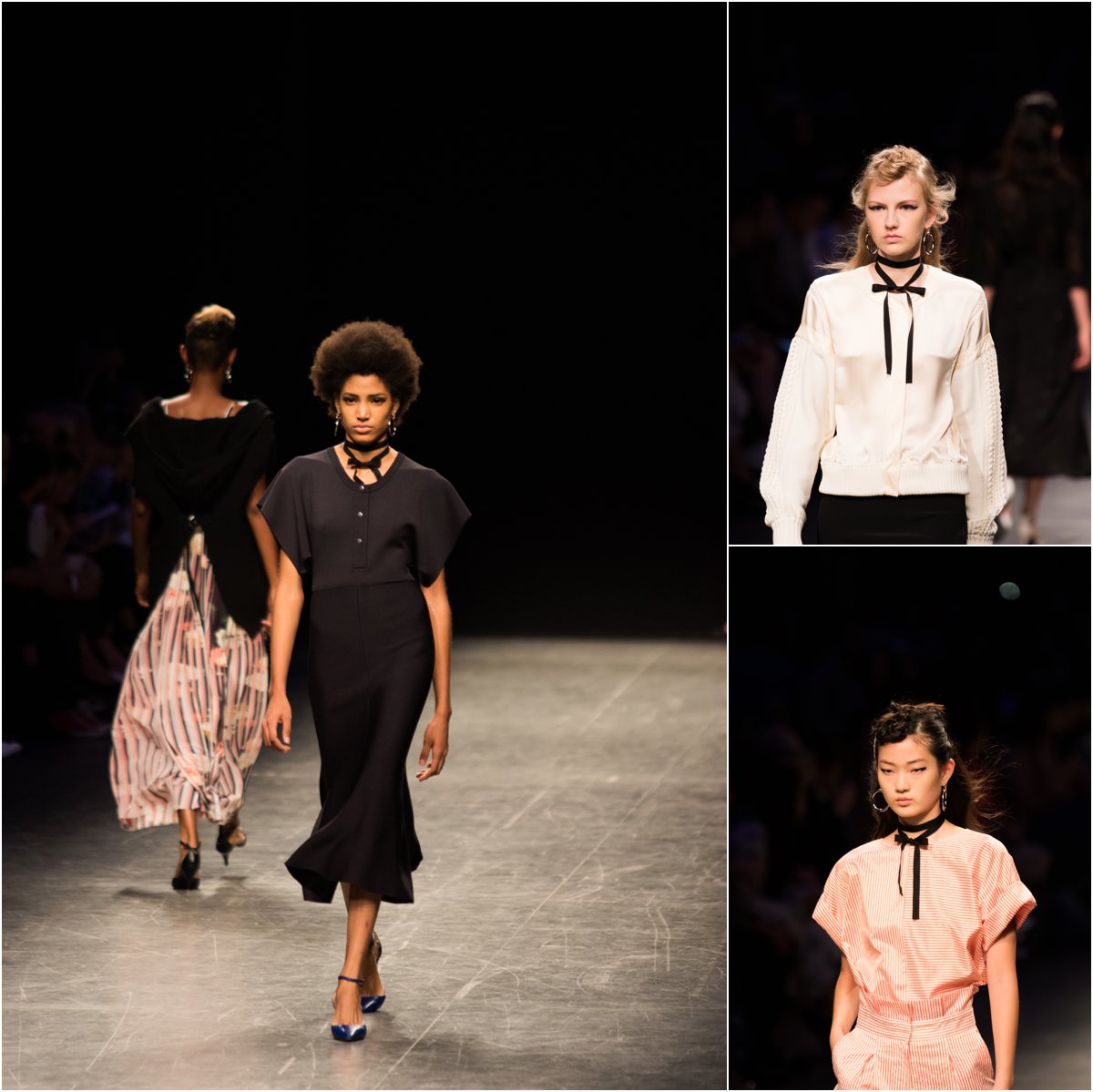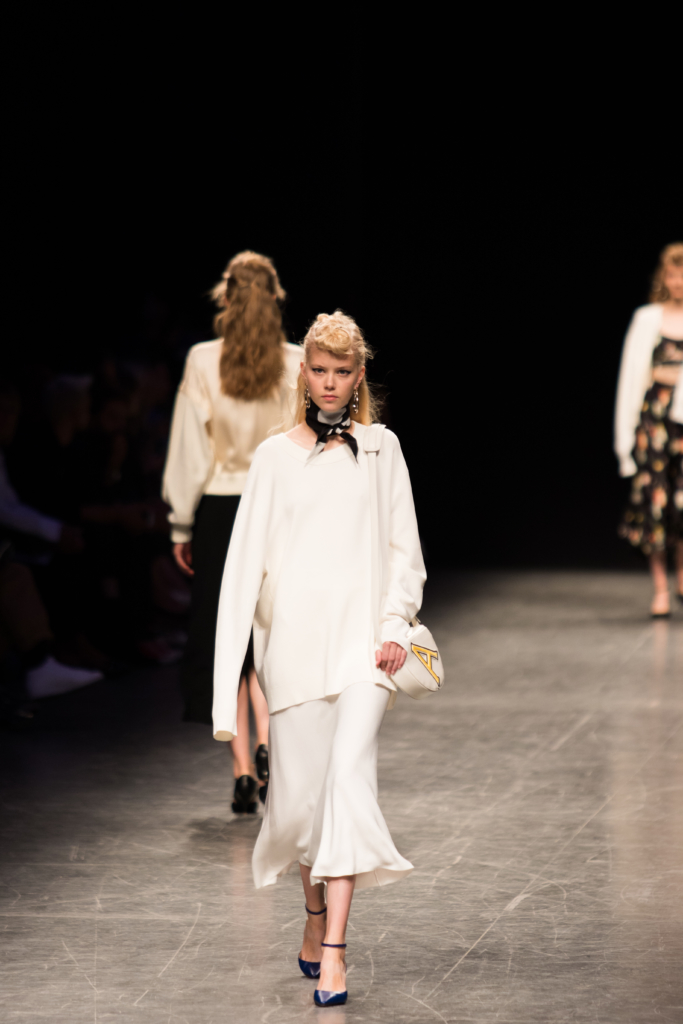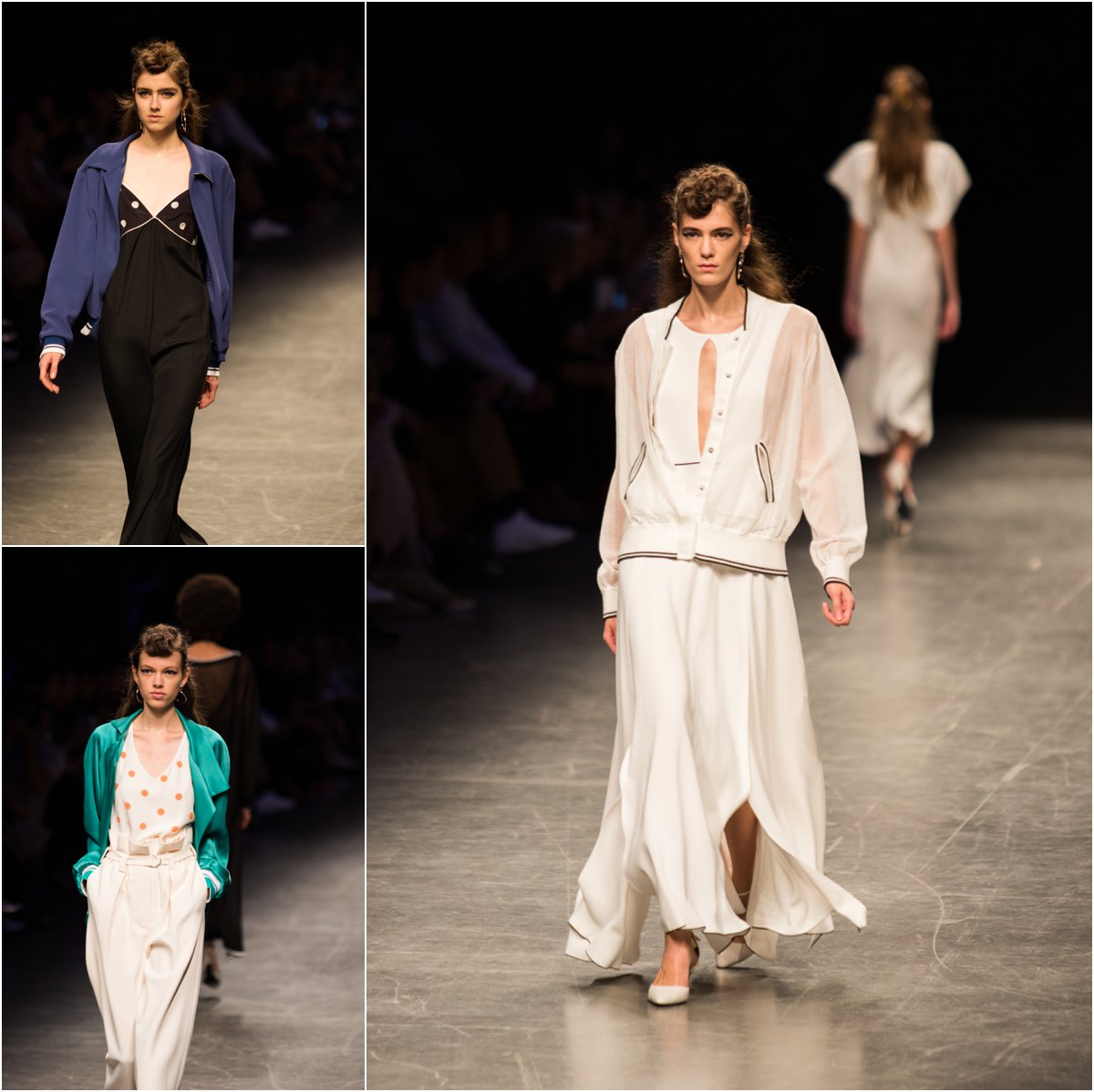 Silky bomber jackets thrown casually over a slip dress or worn with paper-bag waist pants are perfectly tough-girl chic.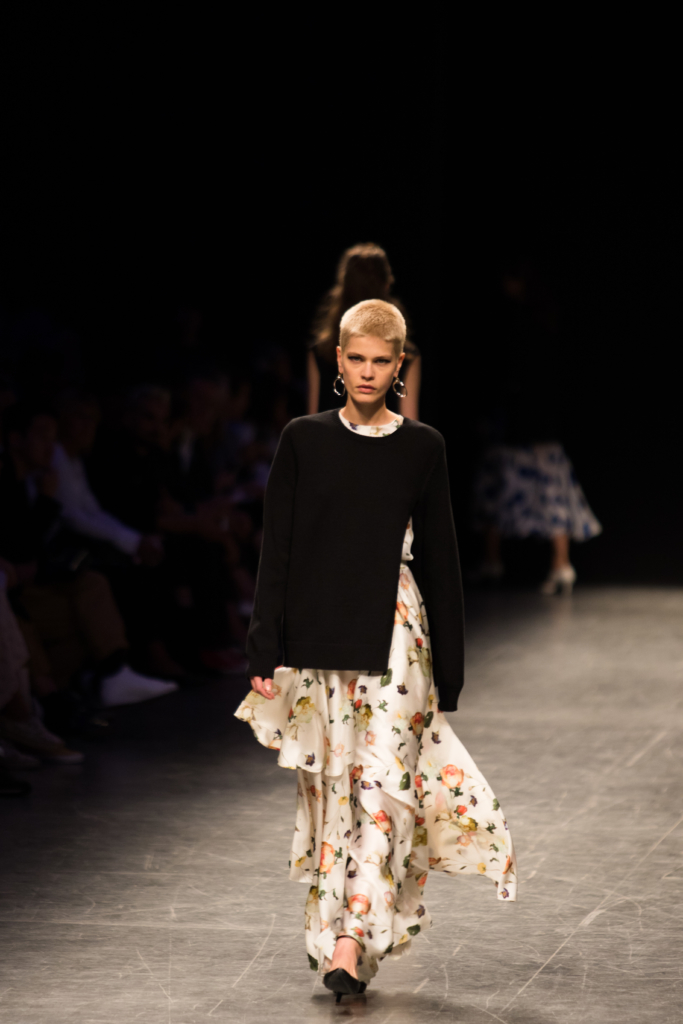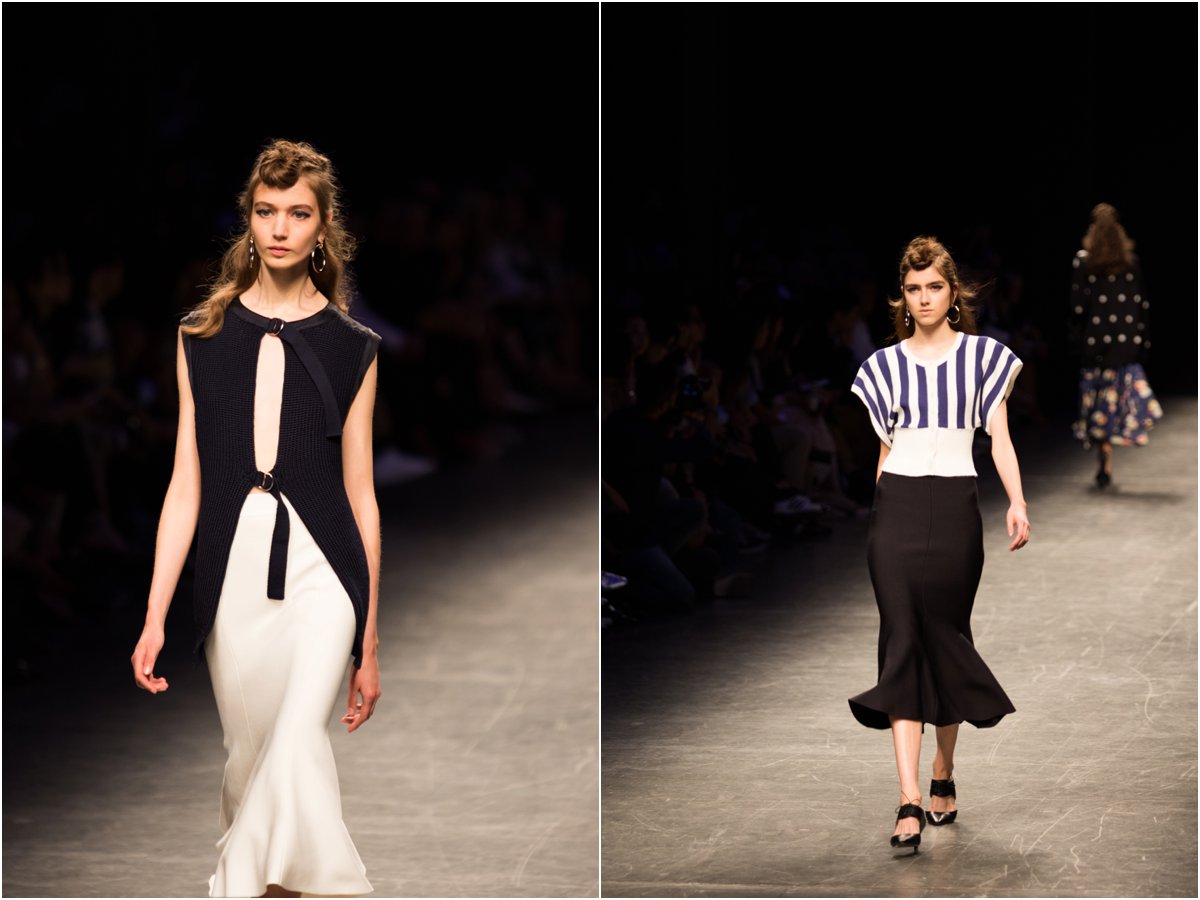 The form-fitting cut of these fluted midi skirts definitely caught my eye. As much as I love loose, slouchy clothing, it's always refreshing to see pieces which enhance a woman's figure. The Anteprima press release sums their spring collection up perfectly by stating, "Femininity is strength, and never a weakness."
See more and shop Anteprima here