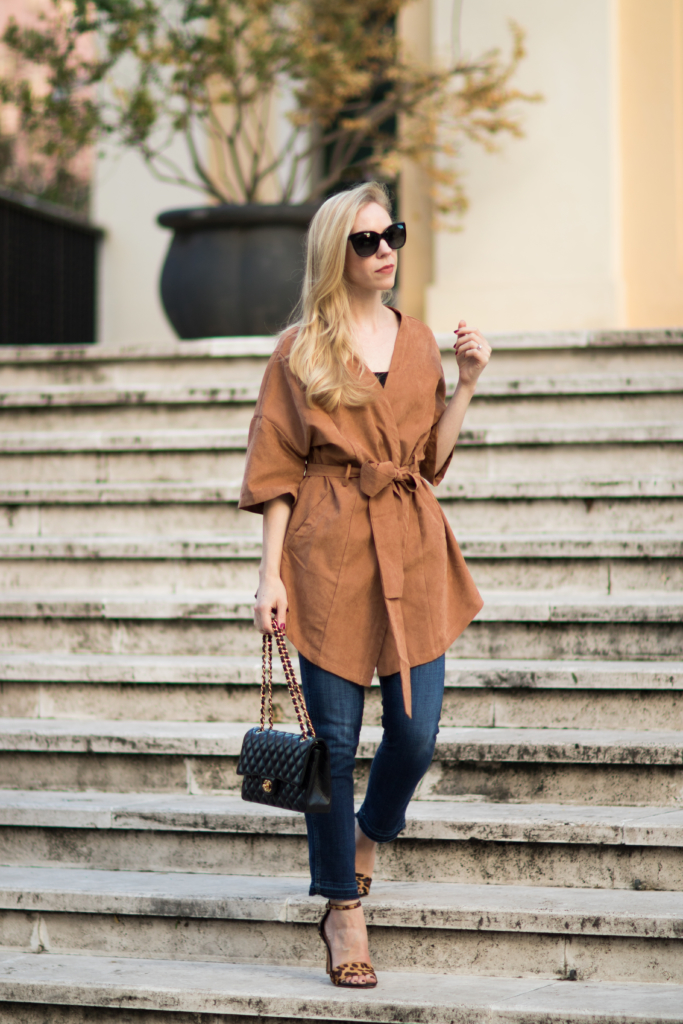 Good morning, everyone, and I hope all of you had a great weekend! Is it me or did this one fly by faster than usual? I definitely could have used another day at home since I feel like I'm still catching up on everything after being in Virginia for two weeks. Times like this make me wonder how some people travel nonstop and always seem to have it all together. It would probably help if I had a maid and an office assistant, but for now I'll just keep dreaming, ha!
I was so busy that I also almost forgot yesterday was my 'blogiversary'—it's hard to believe how fast time has flown and how much it's changed over the last three years. It's incredible how much work goes into a fashion blog and what you learn along the way. I definitely wouldn't be as motivated to keep Meagan's Moda going without continued support from my readers, so I'm very thankful for all of you!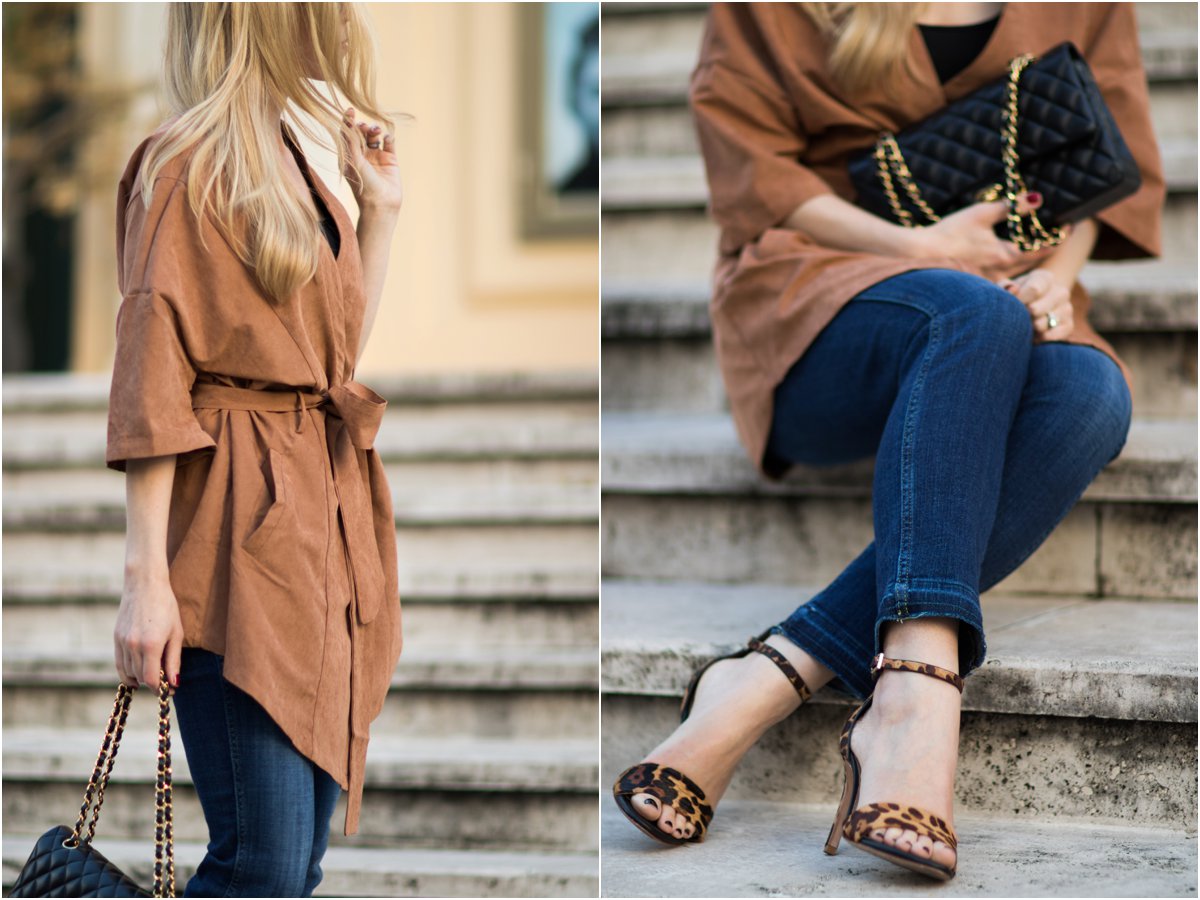 I spent most of Saturday running errands with my husband and thought we were in for the evening when he decided he wanted to run out on the Vespa to one of his favorite stores before it closed. I was dragging my feet, but he coerced me into going by saying he would take some blog photos while we were out (those of you with hubby photographers understand you take opportunities when you can get them!) I was racking my brain for an outfit to throw together quickly and decided on this faux suede kimono from SheIn. Jackets are often my fallback anytime I need to look put together in a pinch: all you need to add is a good pair of jeans and shoes for instant style.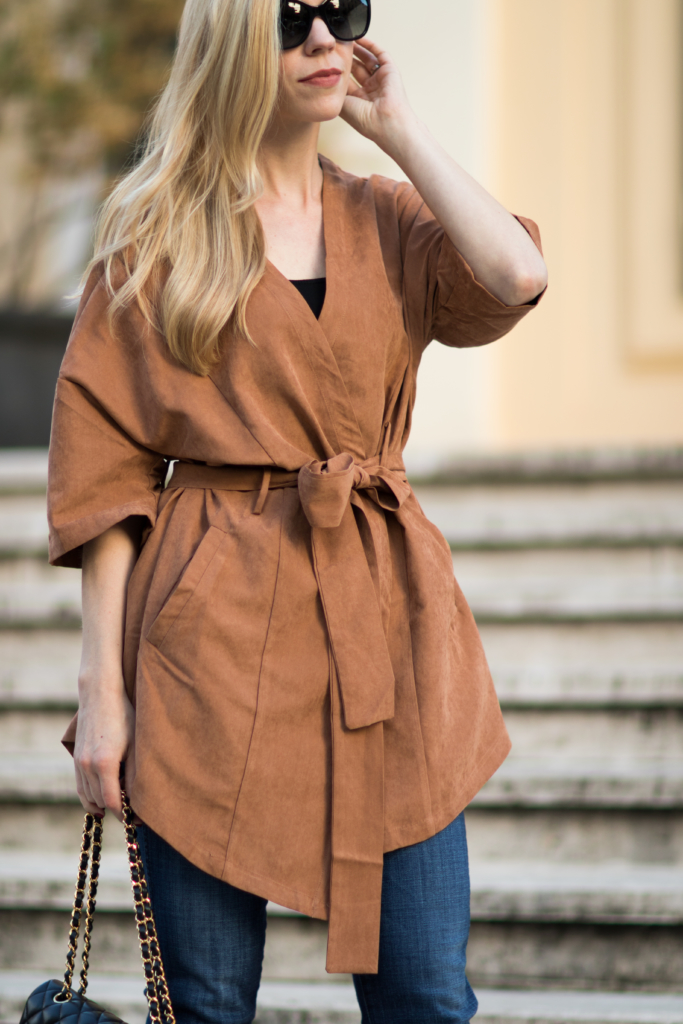 The faux suede material makes this kimono perfect for fall and I can imagine wearing it again with a turtleneck underneath as the weather gets cooler. You could even swap out the coordinating belt for a leather one to further elevate the look.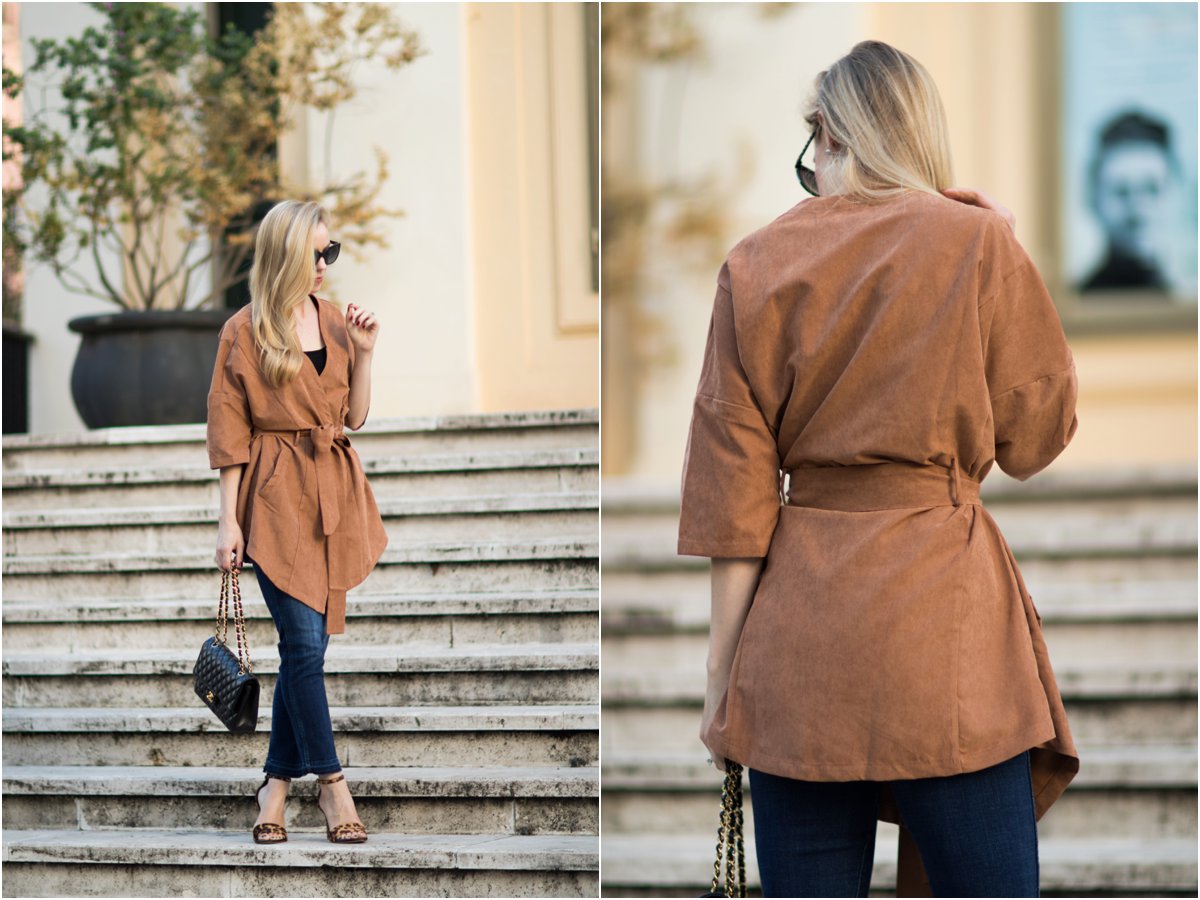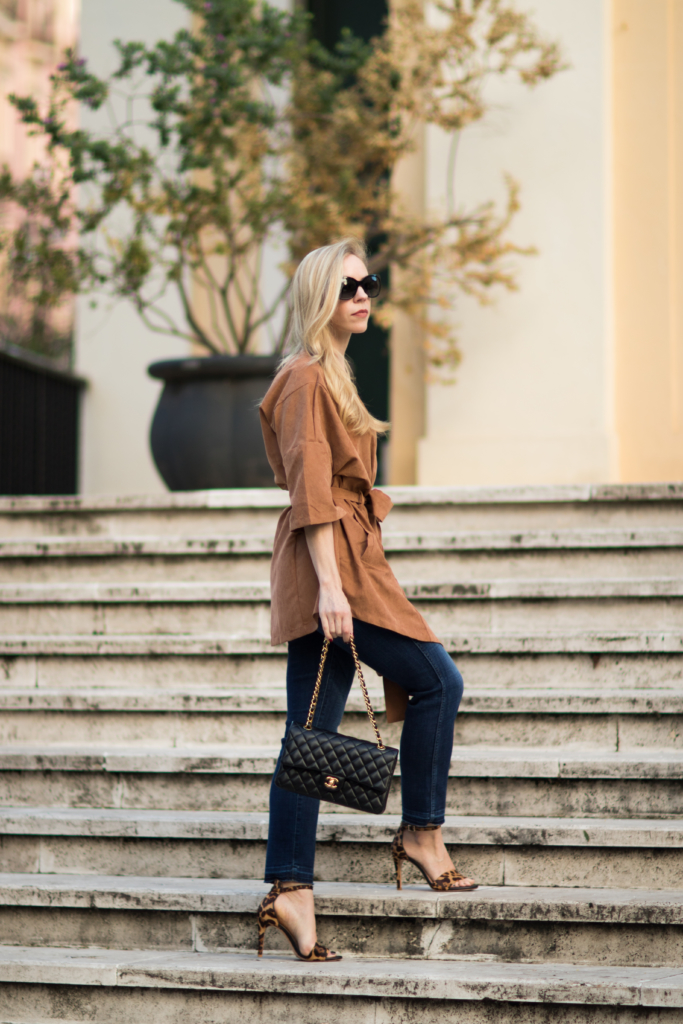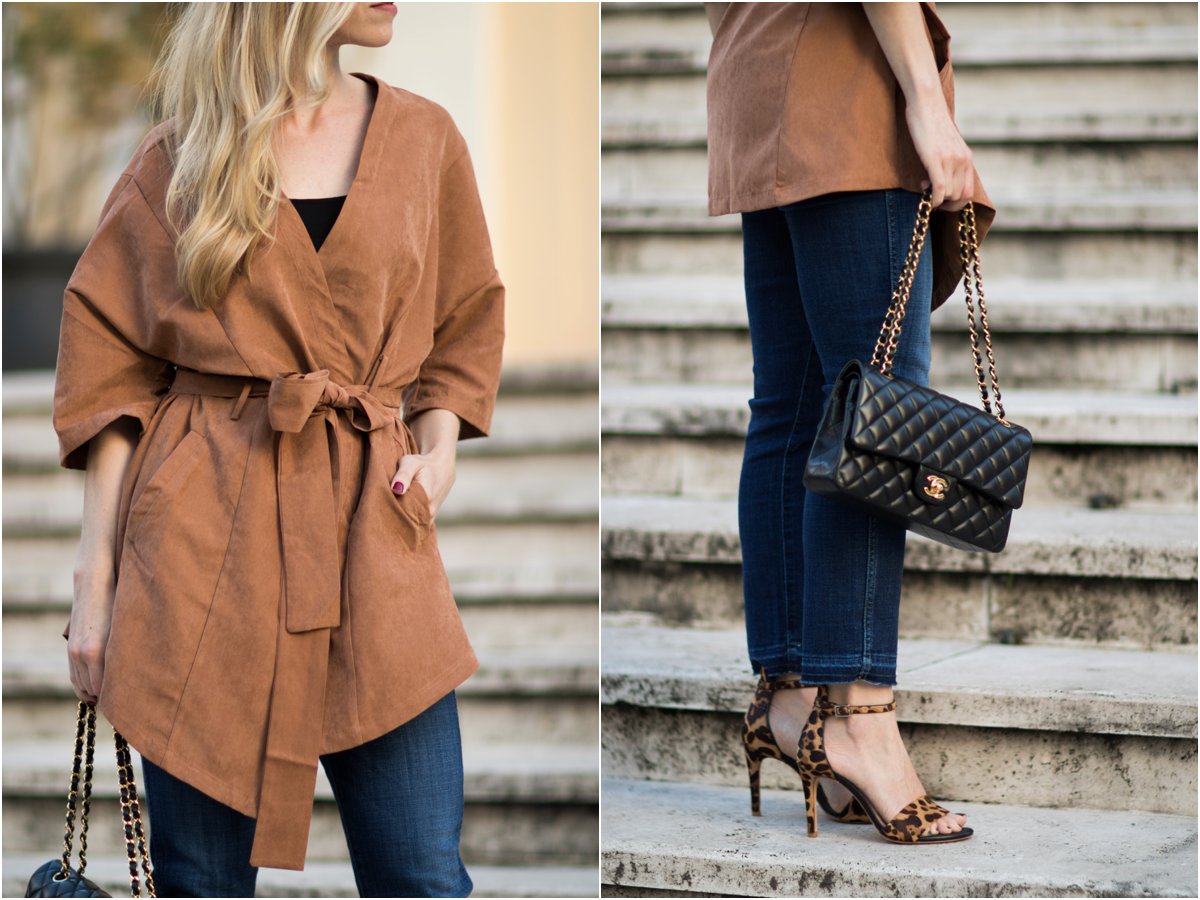 I'll be spending the rest of the day running around like crazy trying to get myself packed and ready for Milan Fashion Week because we leave tomorrow evening. You should see our guest bedroom right now (a.k.a. my office/closet)—it's basically complete chaos while I'm finalizing outfits. Thank you all for reading and don't forget to follow me on Instagram @meagansmoda for photos and video from the shows!
Shop the Post
Linking with More Pieces of Me, Sincerely Jenna Marie, Pink Sole & Still Being Molly