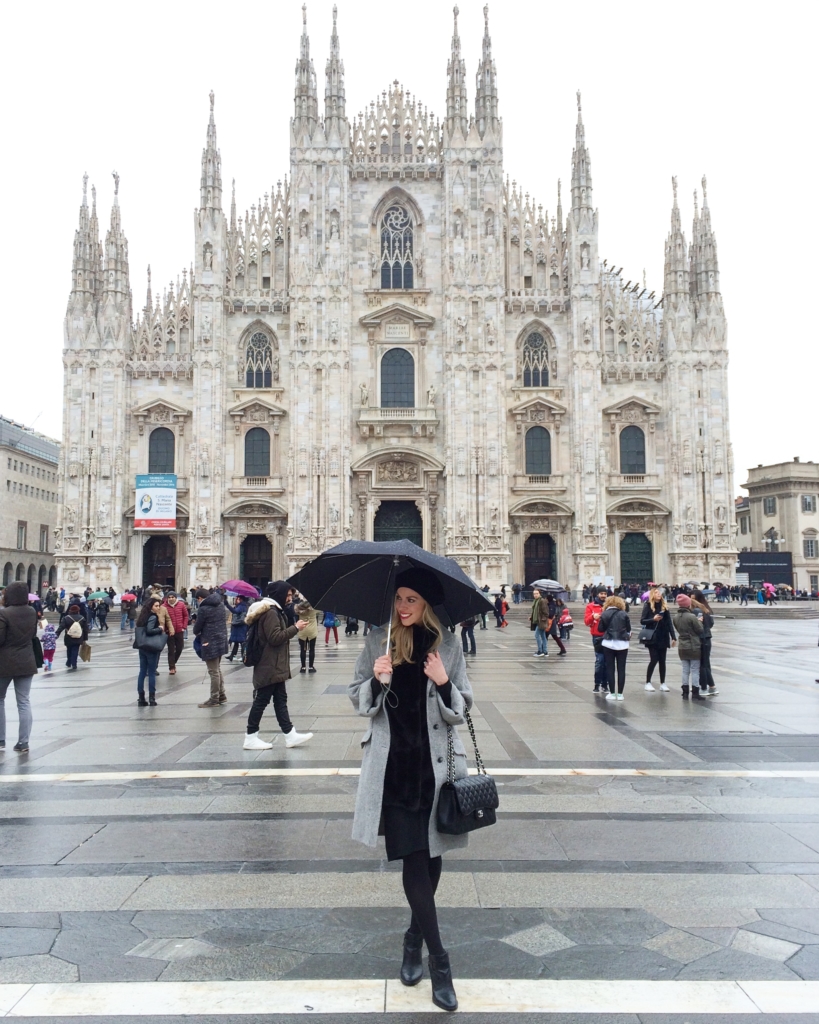 Hi everyone! I thought it may be fun to do a little 'Flashback Friday' post today on the blog in light of Milan Fashion Week, which begins next Wednesday. Below, you'll find the outfits I wore and some of my favorite moments from the shows last February.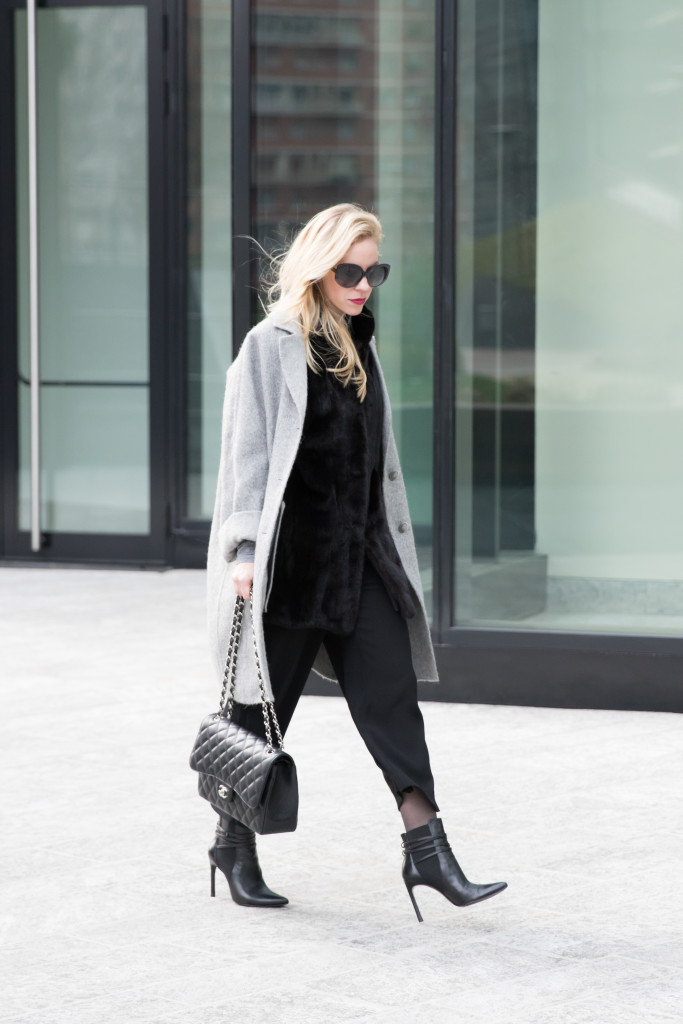 For my first look, I winterized a pair of my favorite culottes by adding tights and booties, then topped them off with a vintage fur vest and gray boyfriend coat.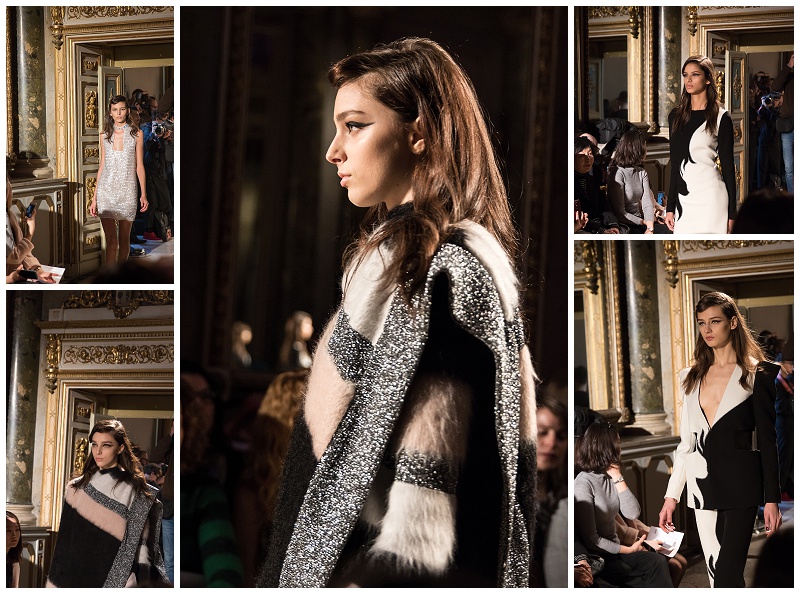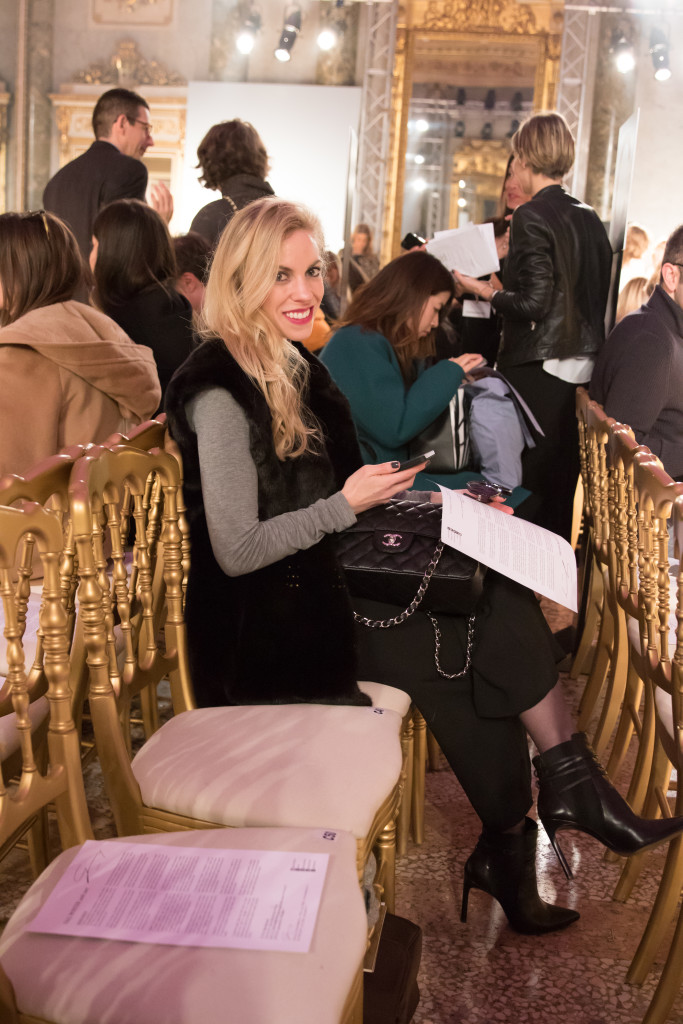 Genny was my first runway show of the week, so I was very excited to be there!
See full blog post on Genny show here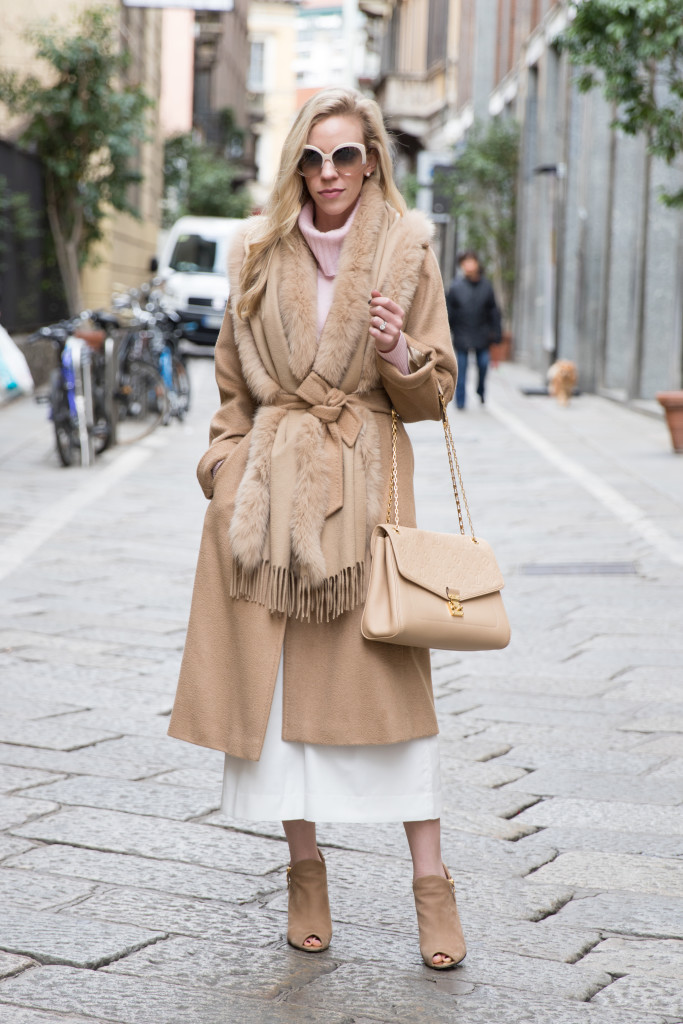 For Max Mara's show, I showed my love for the brand by donning their classic camel coat and fur-trimmed wrap.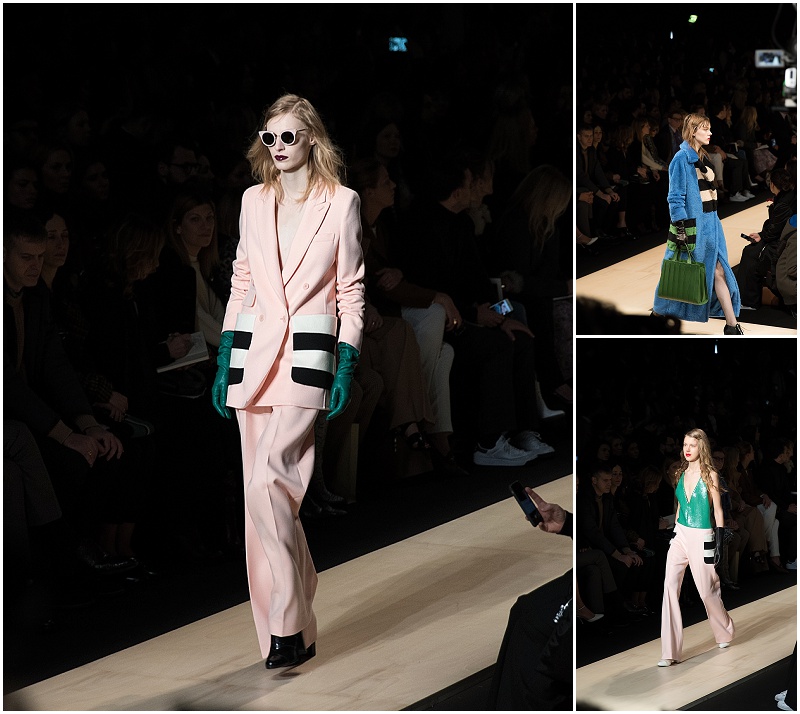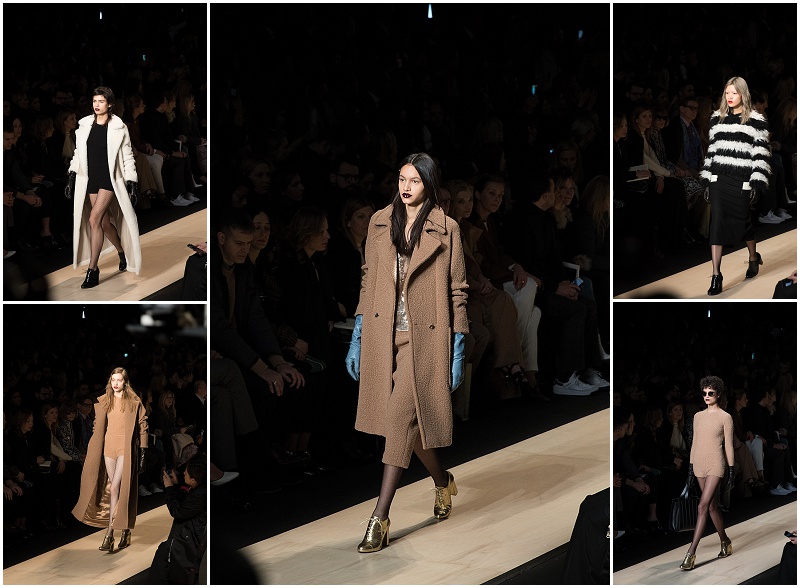 Hot pants and touches of color added a modern edge to Max Mara's timeless vibe.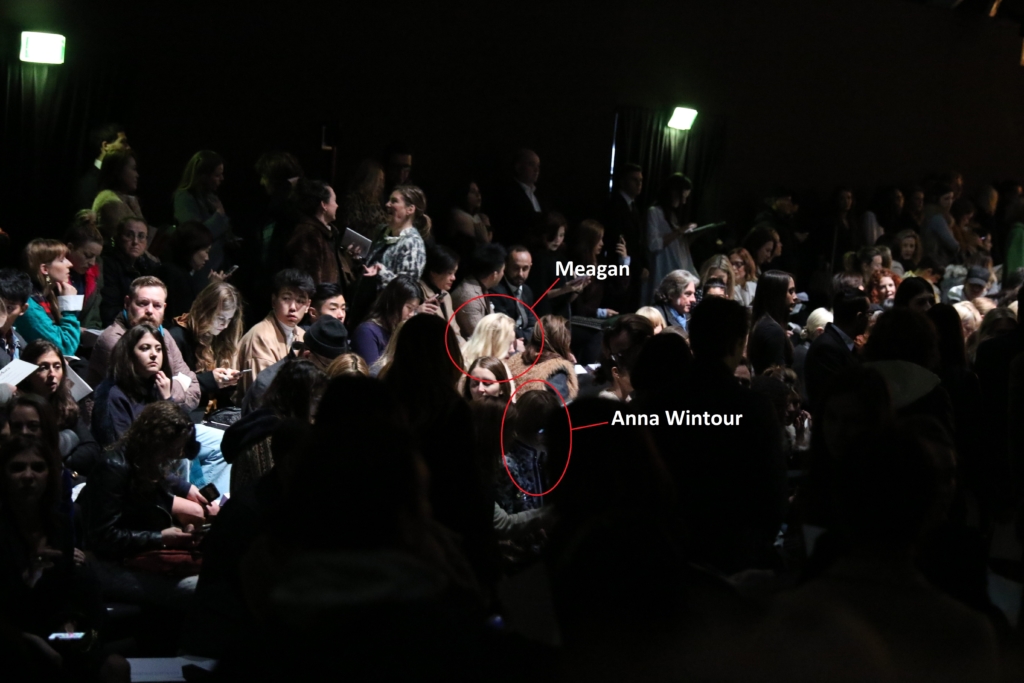 Oh hey, Anna Wintour (who was literally sitting right in front of me during the show!)
See full blog post on Max Mara show here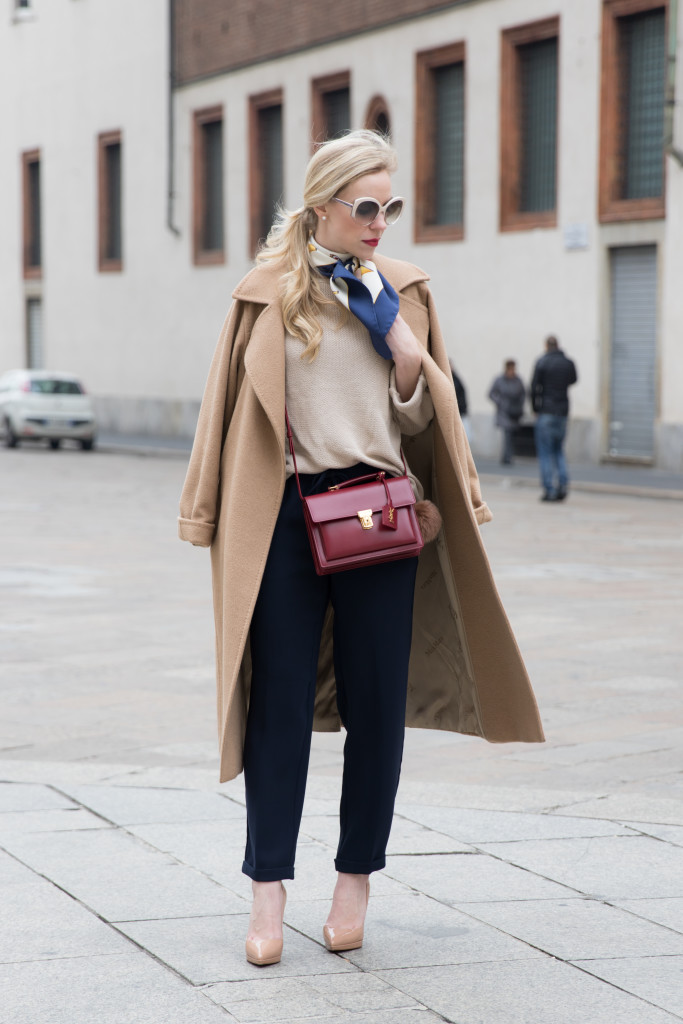 My motto for fashion week outfit planning is 'When in doubt, opt for classic." I always feel put together in timeless pieces like a camel coat and silk scarf.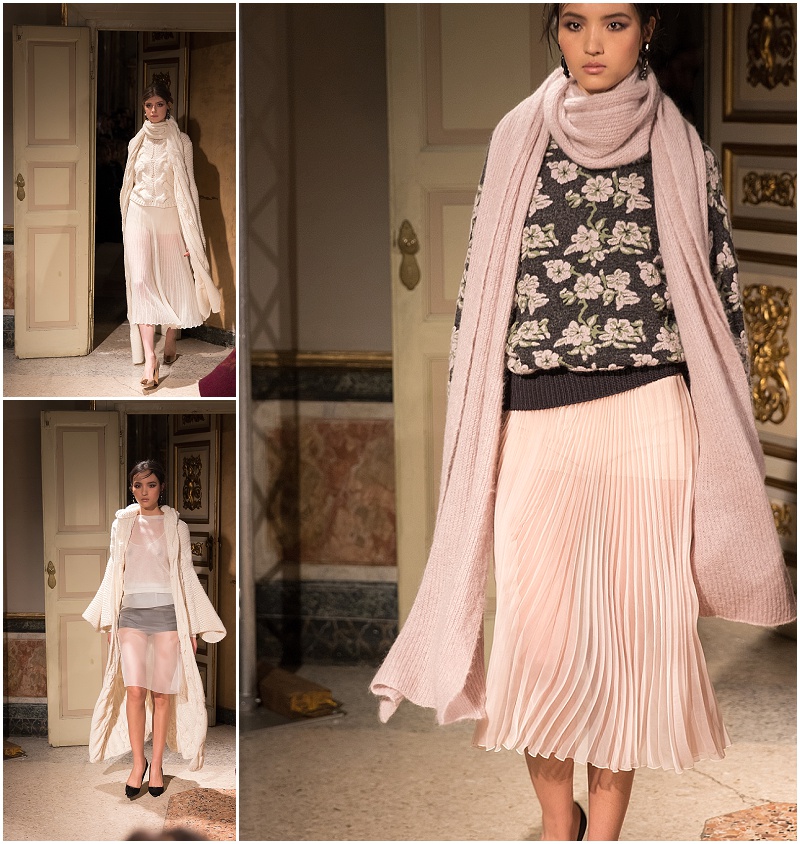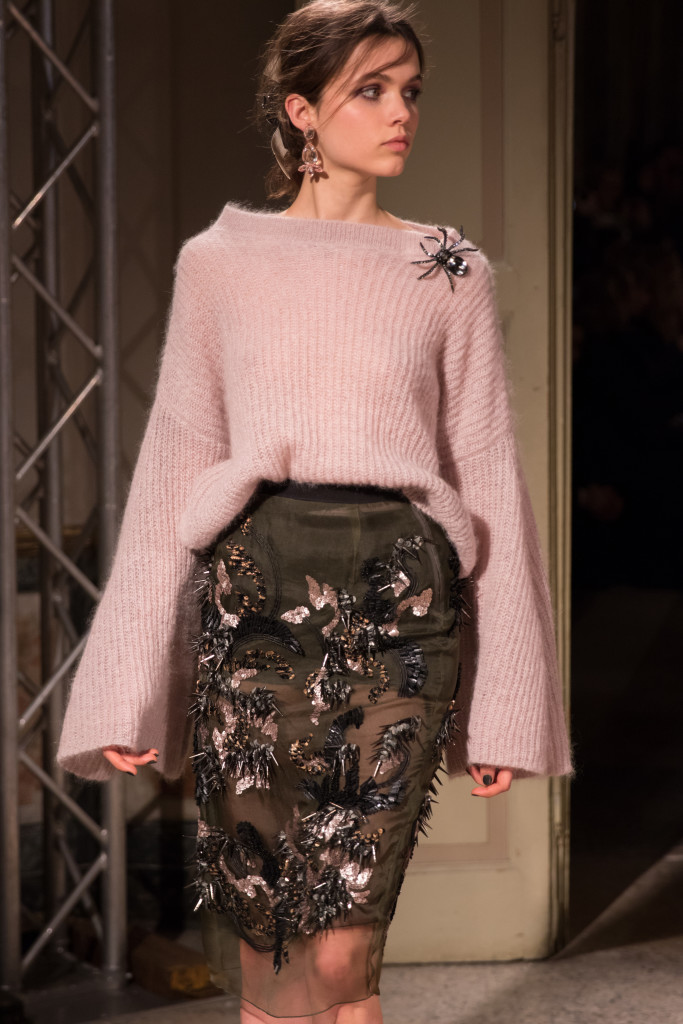 Les Copains was a new brand to me before I attended their runway show, but I instantly fell in love with their undeniable sense of elegance and femininity. In my opinion, they also showed the most 'wearable' clothing—many of the pieces could easily be incorporated with everyday wardrobe items like jeans and a tee. I am still swooning over each of these cozy oversized sweaters and the spider brooches were definitely a unique touch!
See full post on Les Copains show here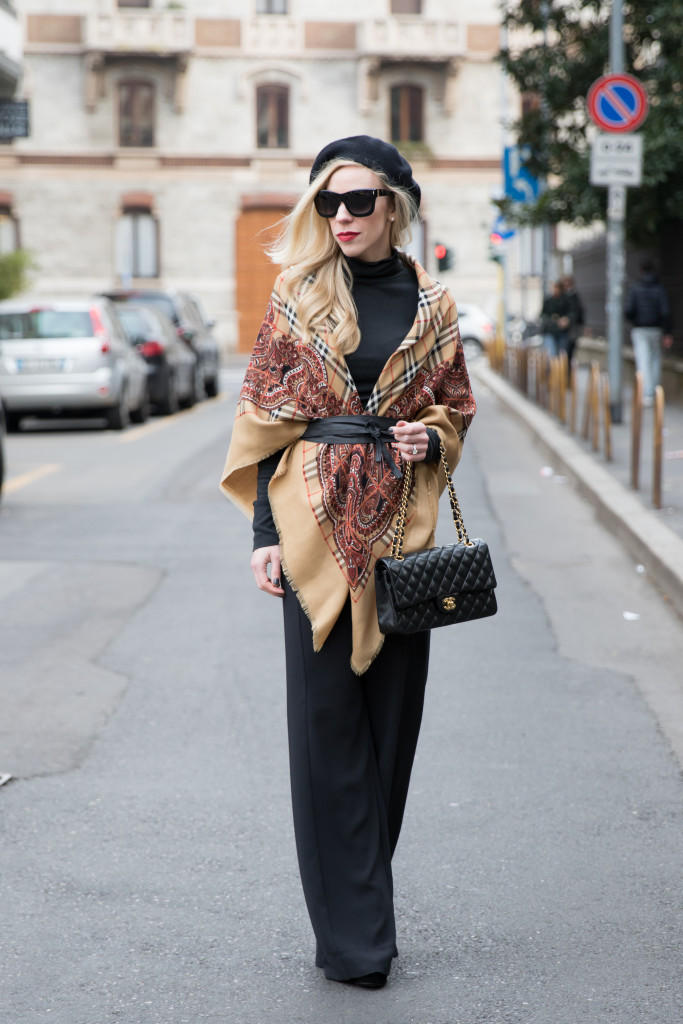 I used my vintage Burberry shawl to be the focal point of an all-black ensemble I wore to the Aigner show.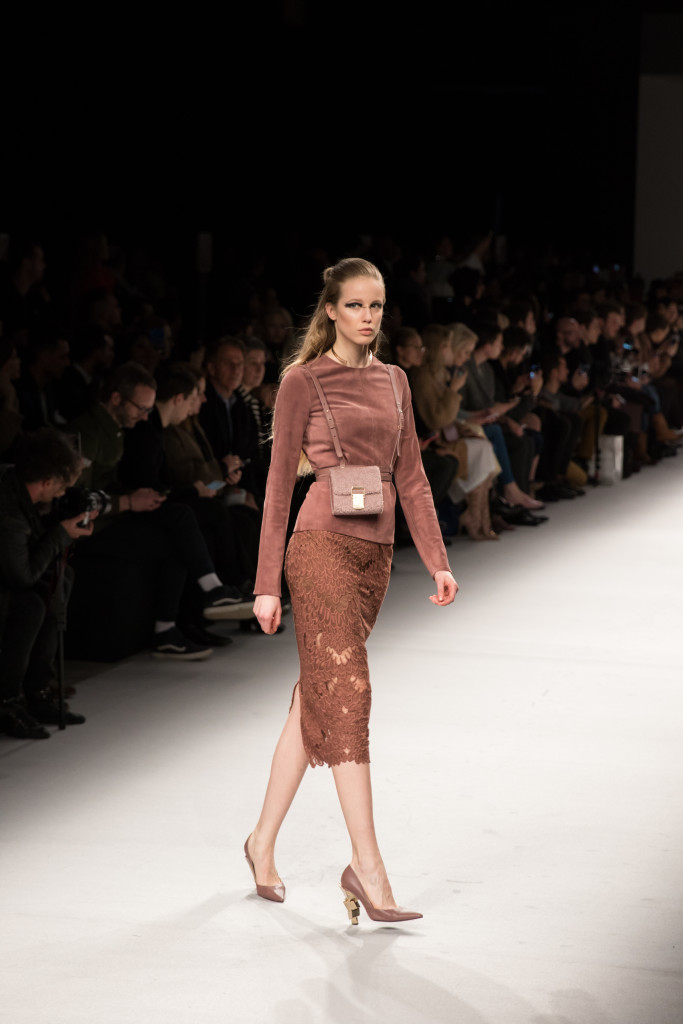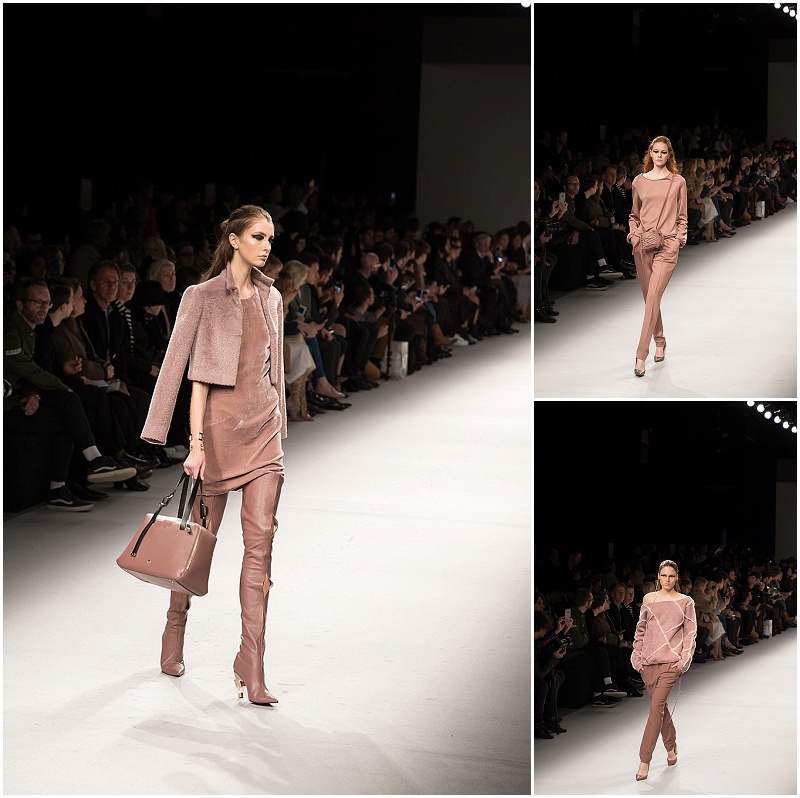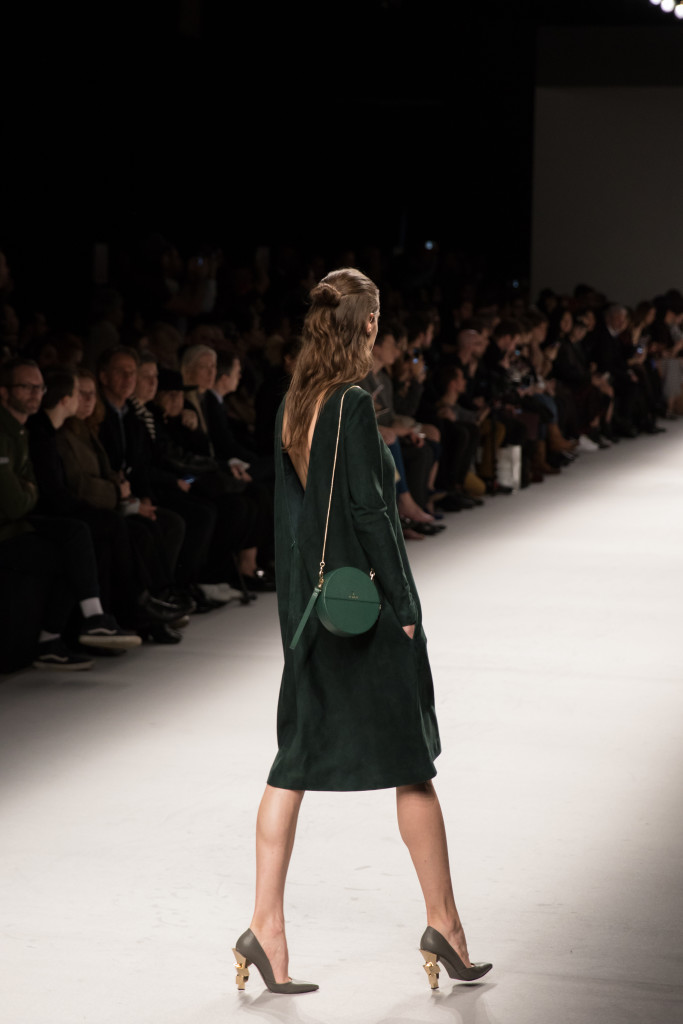 I couldn't get enough of the color scheme at the Aigner show, inspired by those found in nature. Aigner knew velvet would be a hit this fall and there was plenty of it incorporated in the FW16 collection. Their shoe and bag collection was just gorgeous (did you notice the pumps' sculpted gold heels?!)
See full blog post on Aigner show here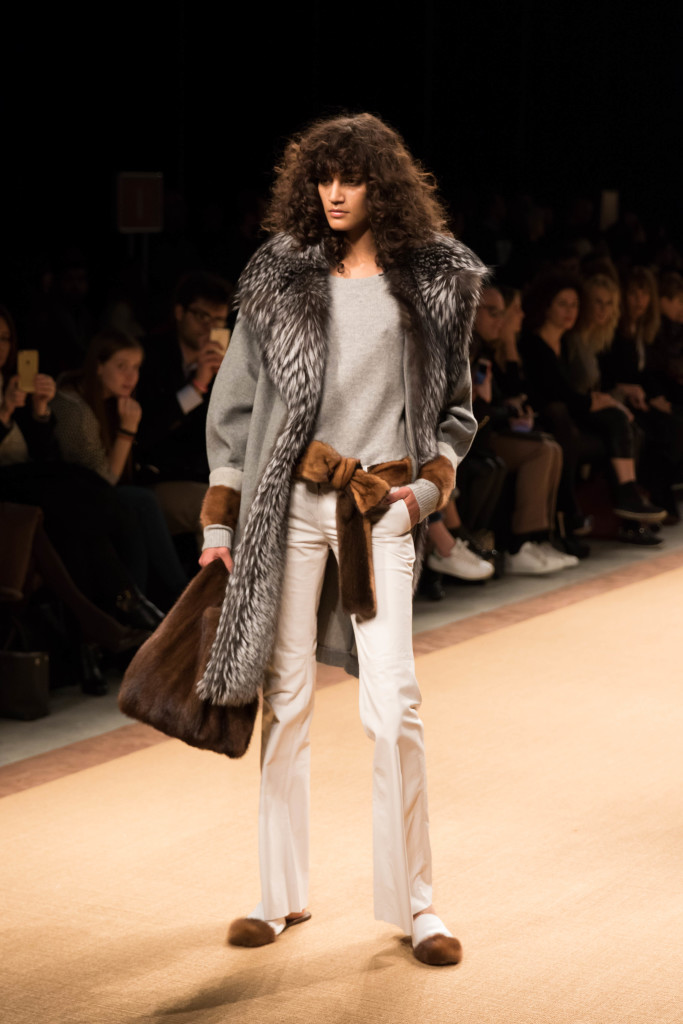 Simonetta Ravizza was by far the most fun show at fashion week (even my hubby agreed!) From the upbeat music to the insanely gorgeous one-of-a-kind fur pieces, my attention was totally riveted on the runway the entire time. I can't wait to see the unveiling of their new collection next week!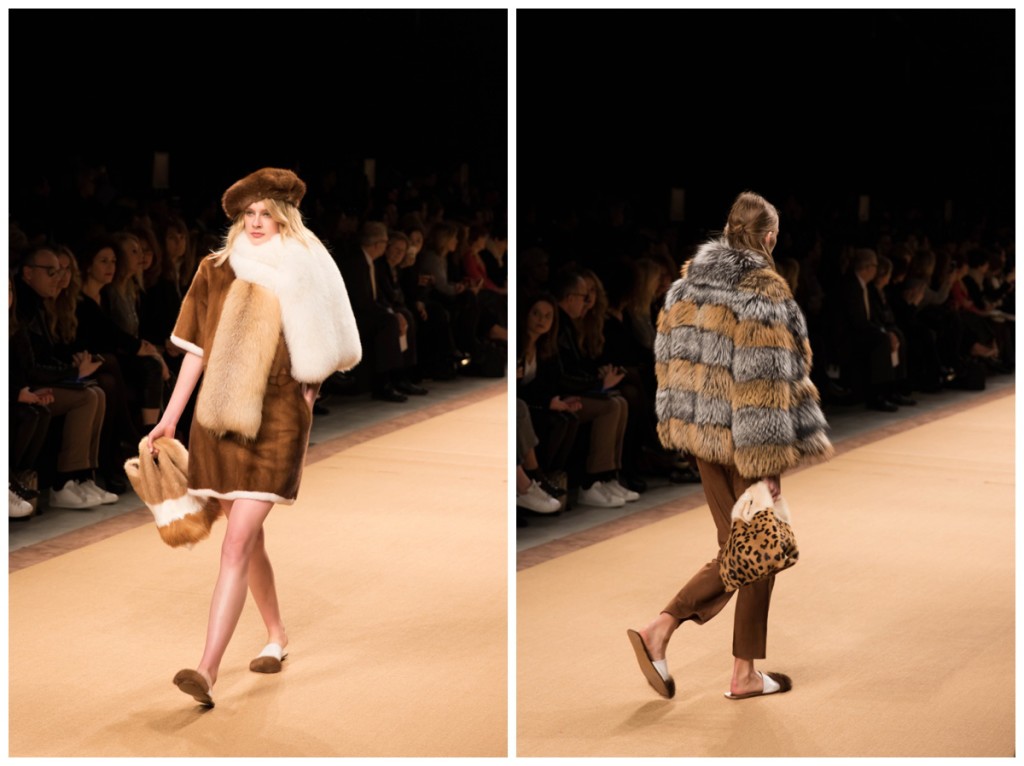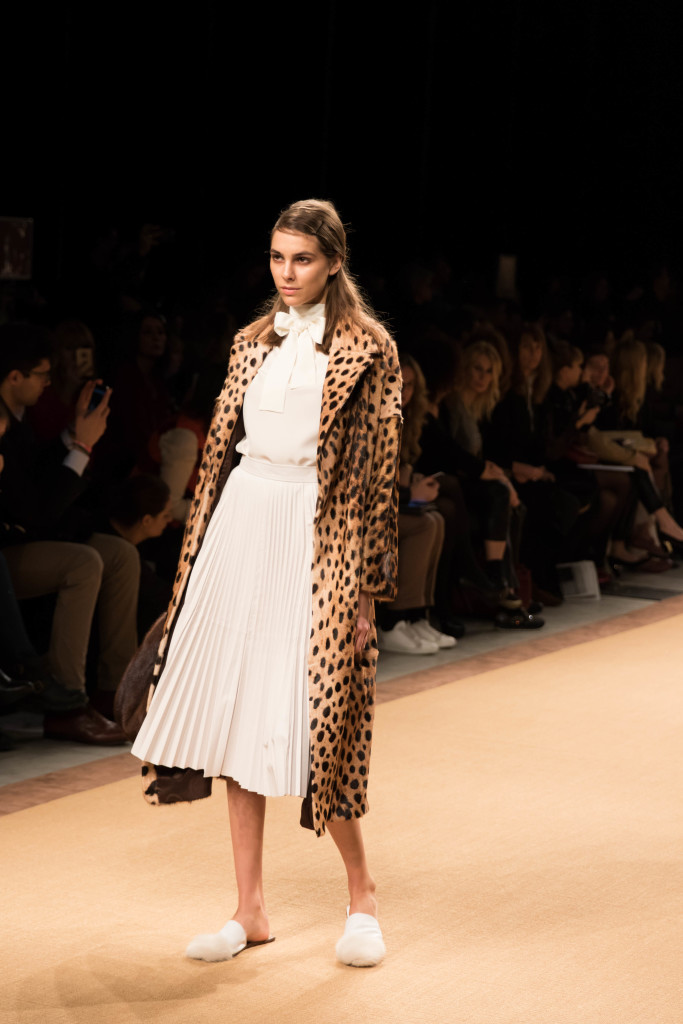 'Spot' any fall trends here? Leopard print and bow blouses are definitely going strong this season.
See full post on Simonetta Ravizza show here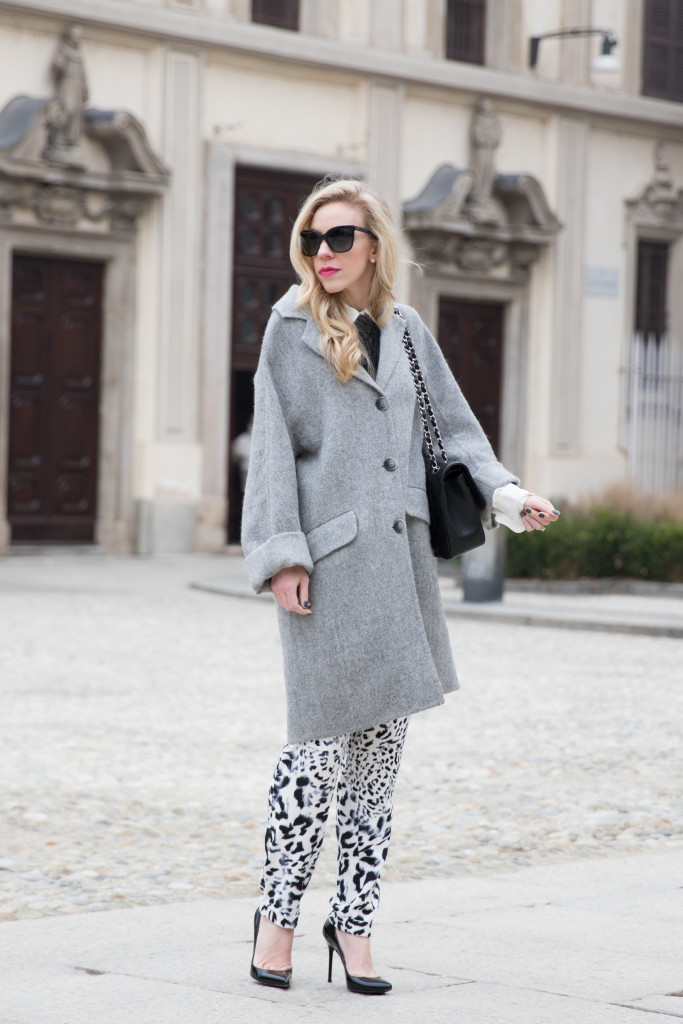 I went with leopard pants and a bow-neck blouse for the last day of shows. I hadn't planned on wearing the boyfriend coat, but it was cold the entire week.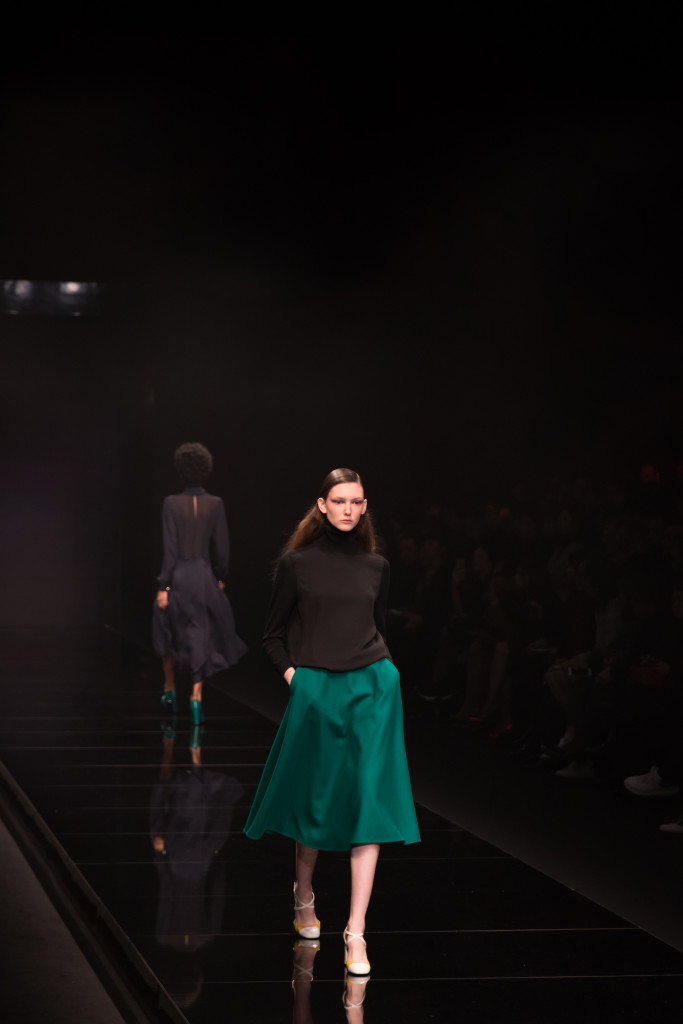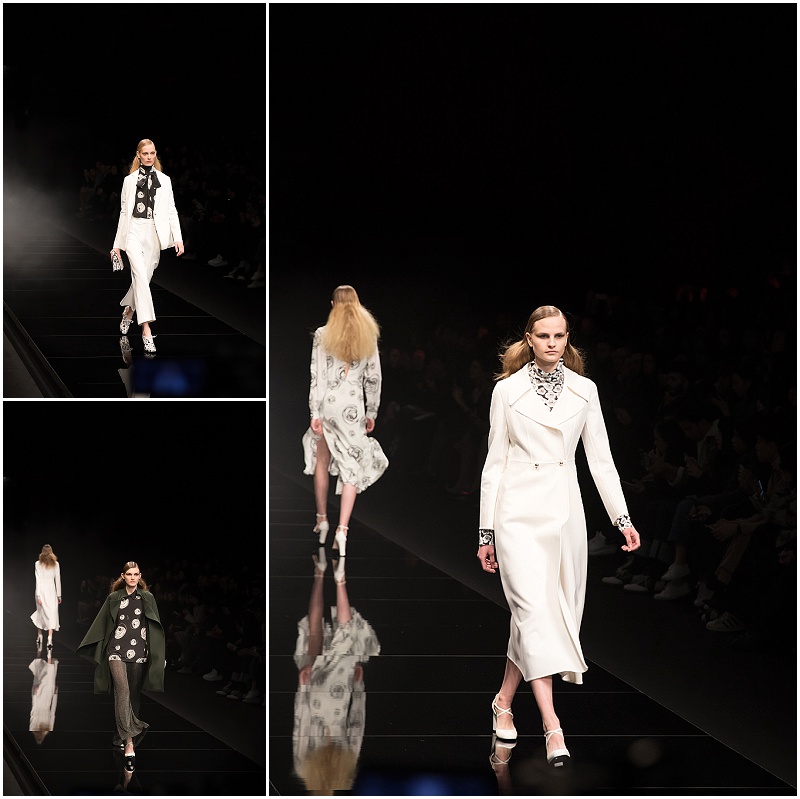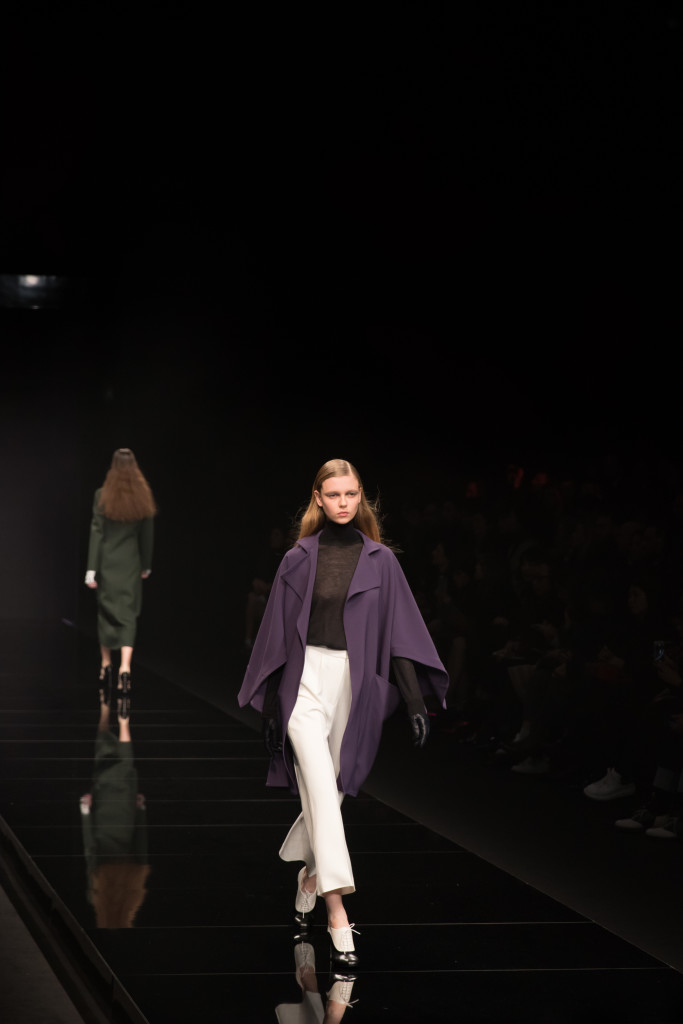 See full blog post on Anteprima show here
Milan Fashion Week SS17 starts September 21st, so be sure to follow me on Instagram @meagansmoda for behind-the-scenes action (I may be trying out Instagram stories, too!) I hope you all enjoy the weekend ahead and thanks so much for reading!