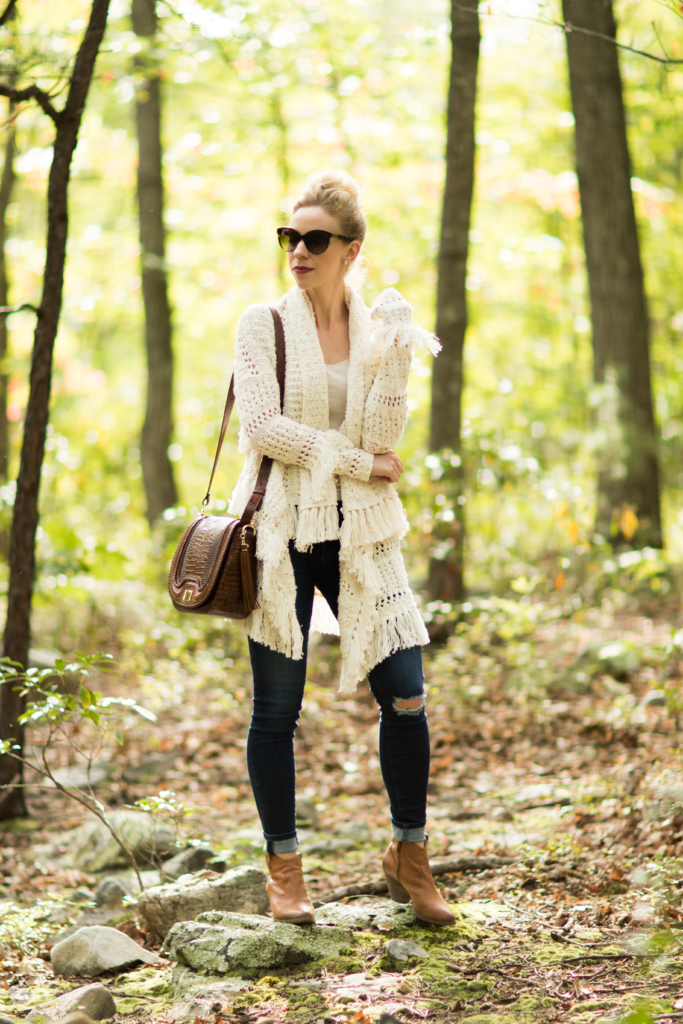 Ciao from Rome! After a long day of traveling, I'm doing my best to get back into the usual groove, both mentally and physically.  Every time I come back from a visit home, I usually feel kind of 'blah' for the first few days. It's not just the jet lag (although that had me napping for a few hours yesterday), but also leaving the familiar comforts of home that's a little difficult. Don't get me wrong—I love living in Italy—but being gone for long stretches of time isn't always easy. If anything, living overseas has definitely taught me not to take simple things for granted, like being able to drive a few miles down the road to have dinner with my parents or meet my friends for a glass of wine.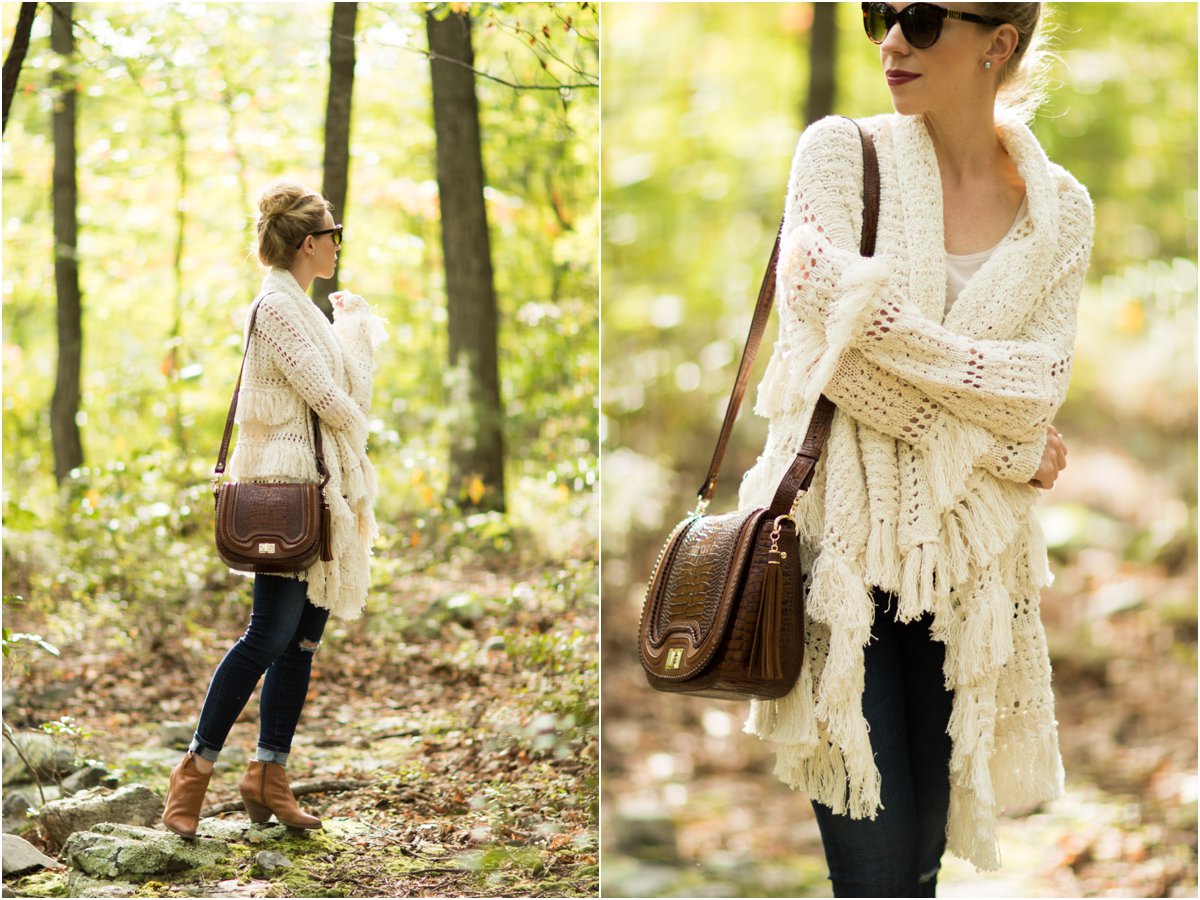 One of the little things I enjoy about being home is taking a walk on country roads or going for a hike in the mountains. These photos were taken while exploring our new property a few weeks ago (see this post for details).  Being in the woods is so incredibly peaceful and I still can't believe this little slice of heaven is ours!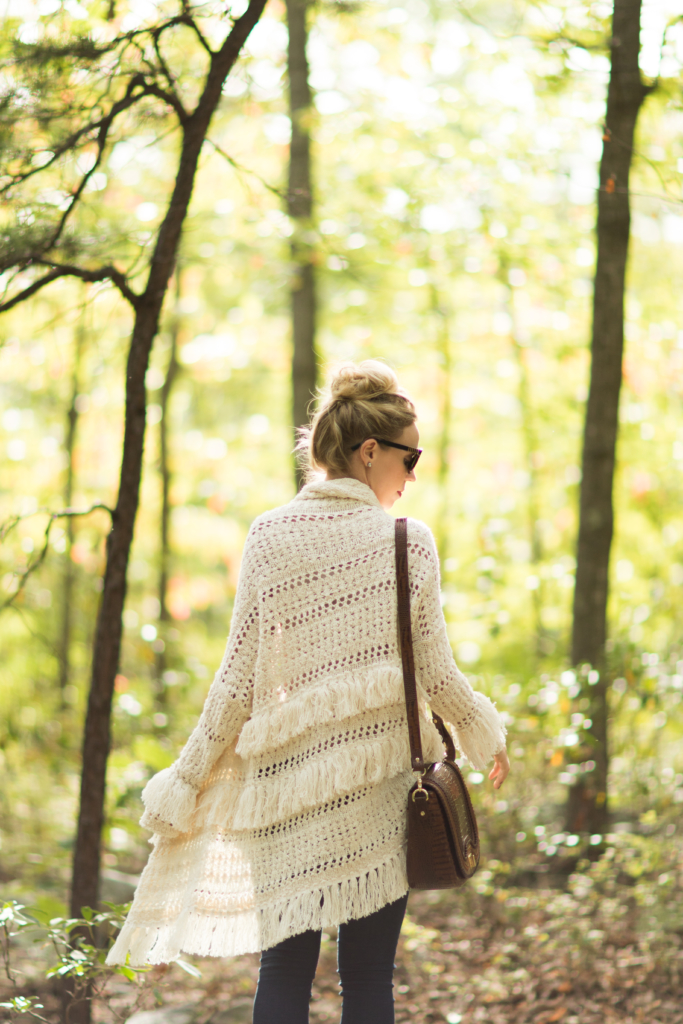 I found this cardigan during an end-of-season sale this summer and had been waiting patiently for cooler weather to wear it. The fringe detail and roomy fit had me smitten the moment I tried it on. I love how cardigans can add the perfect finishing touch to any fall outfit, from a simple jeans-and-tee combo to a skirt or dress with booties.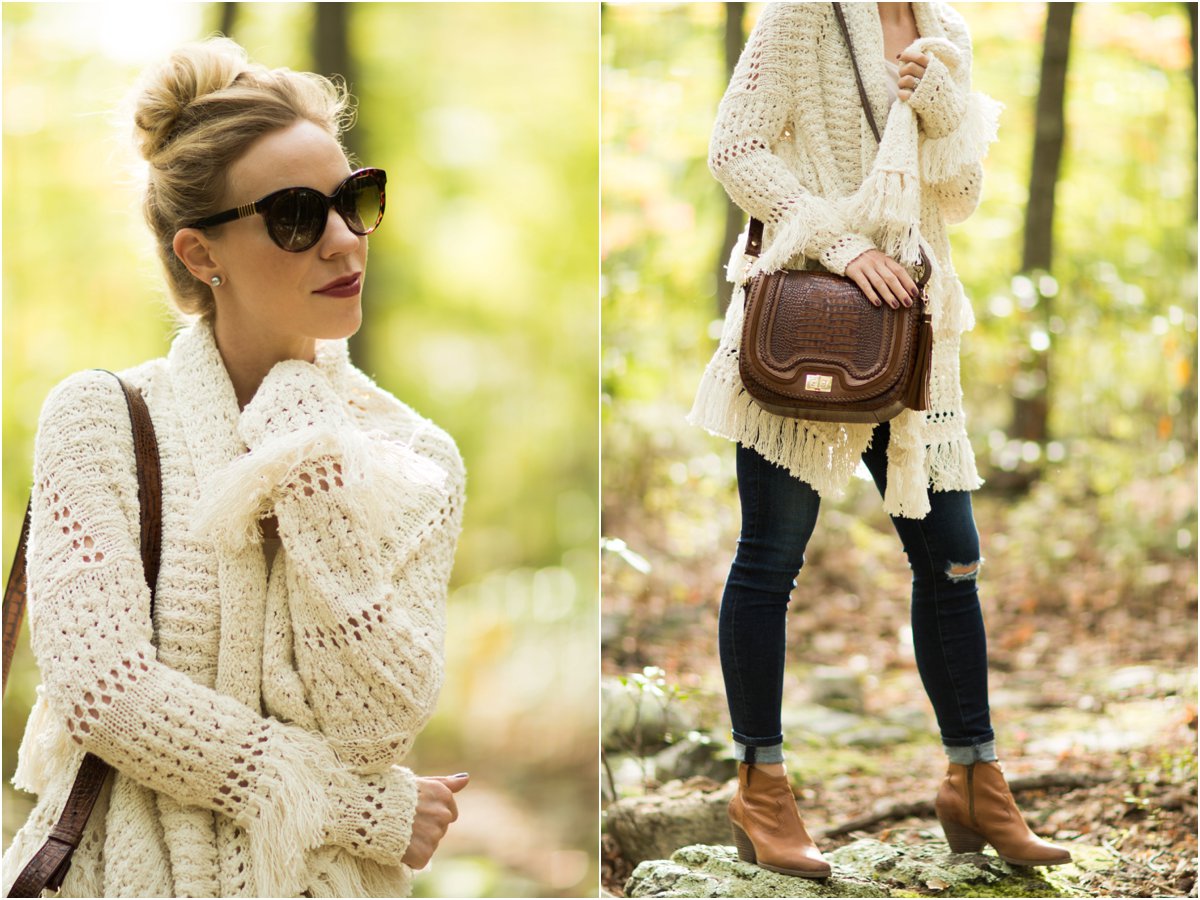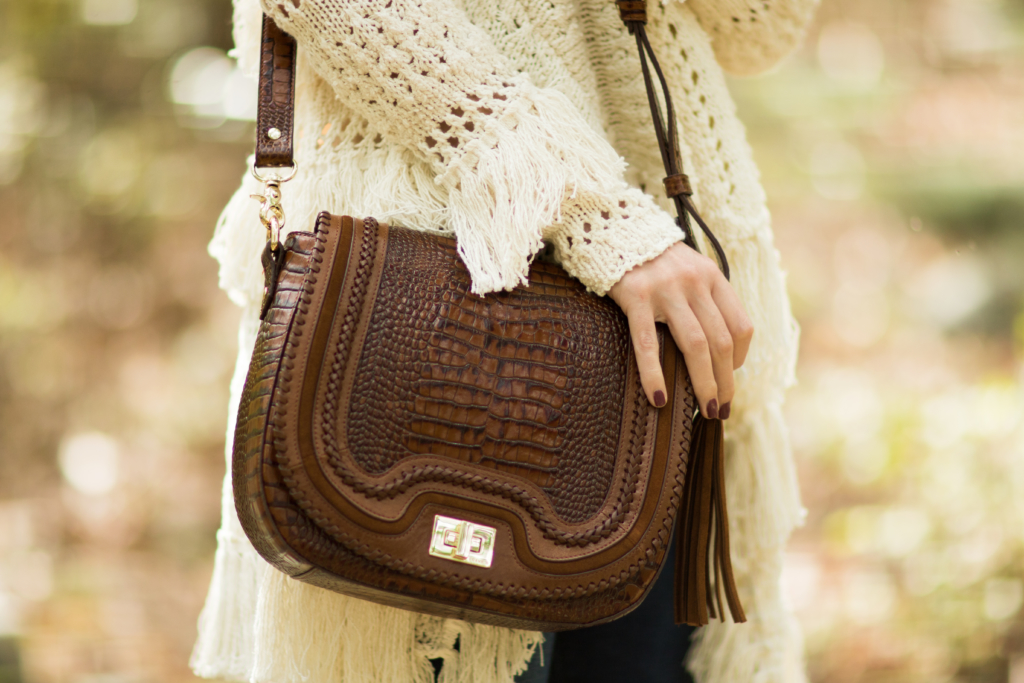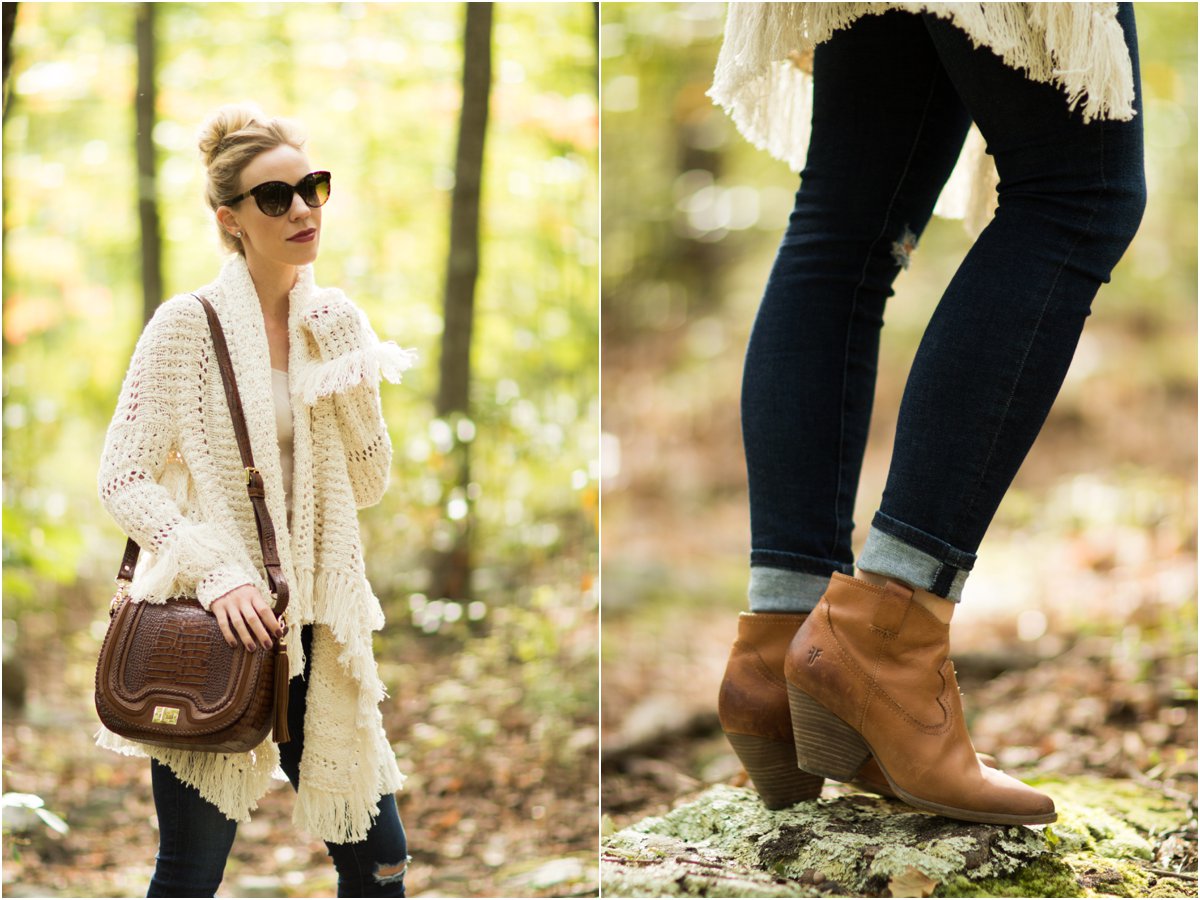 Now that I have access to my full wardrobe again, you can expect to see some new and different pieces on the blog (I'm sure you've seen enough of the same ones on here lately). I hope you all are having a great week!
Shop the Post
Linking with Walking in Memphis in High Heels, The Fashion Canvas, Elegantly Dressed and Stylish, Style Elixir, The Pleated Poppy & Color and Grace