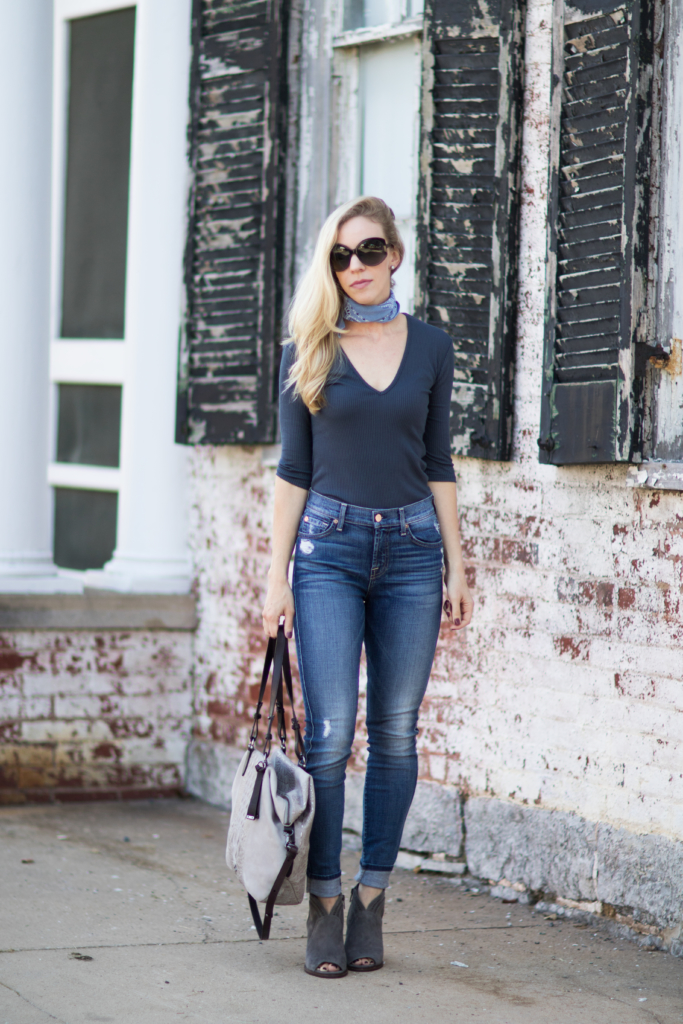 Good morning and I hope all of you had a wonderful weekend! Mine was a nice and relaxing end to my time in Virginia: I went to a winery with some girlfriends, did a little shopping with my mom, and was able to finish a good book (which is definitely rare these days!) My flight back to Rome is this evening and I'd be lying if I said it doesn't feel a little bittersweet. My hubby went back a week ago, so I'm ready to get back to he and our kitties, but it's always sad when a trip home comes to an end.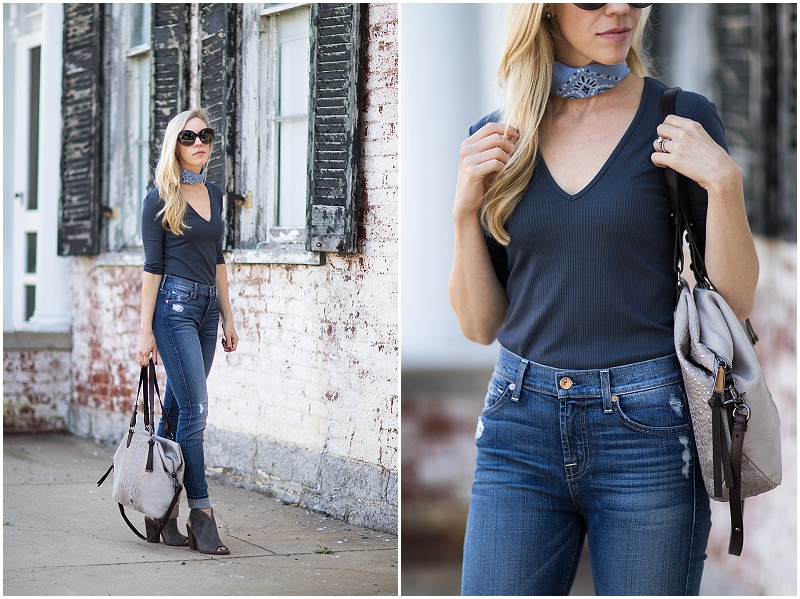 End-of-vacation blues aside, one thing I'm looking forward to seeing again is my complete closet—surprisingly, I really didn't over-pack for this trip, so after two weeks I've worn the pieces I brought several times over. This is one of those outfits I threw together with what I had in my suitcase, but it ended up being one of my favorites.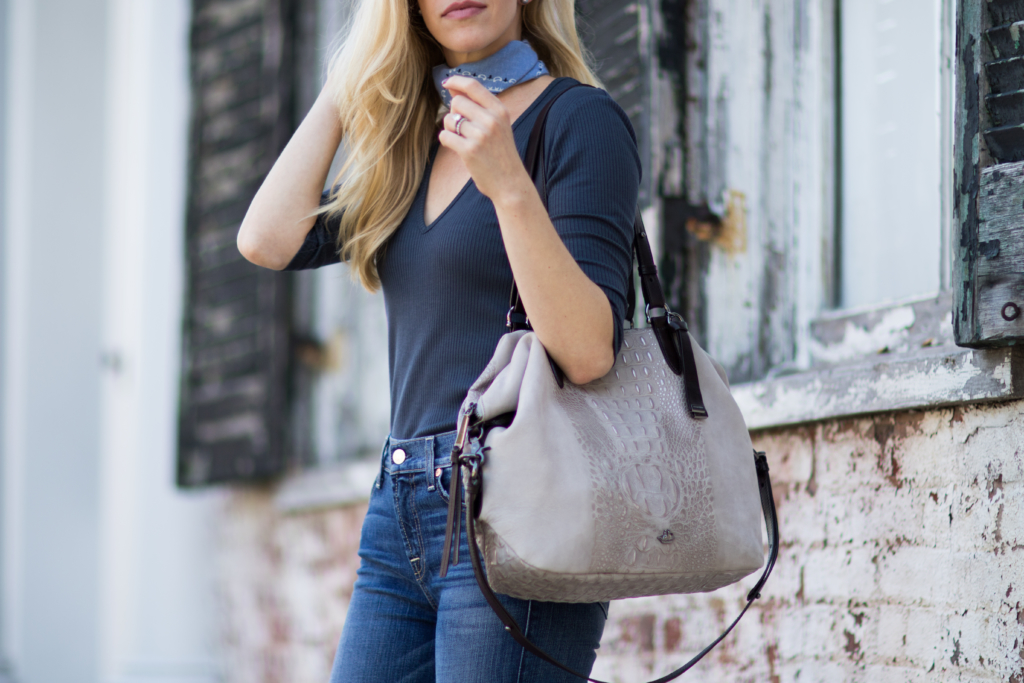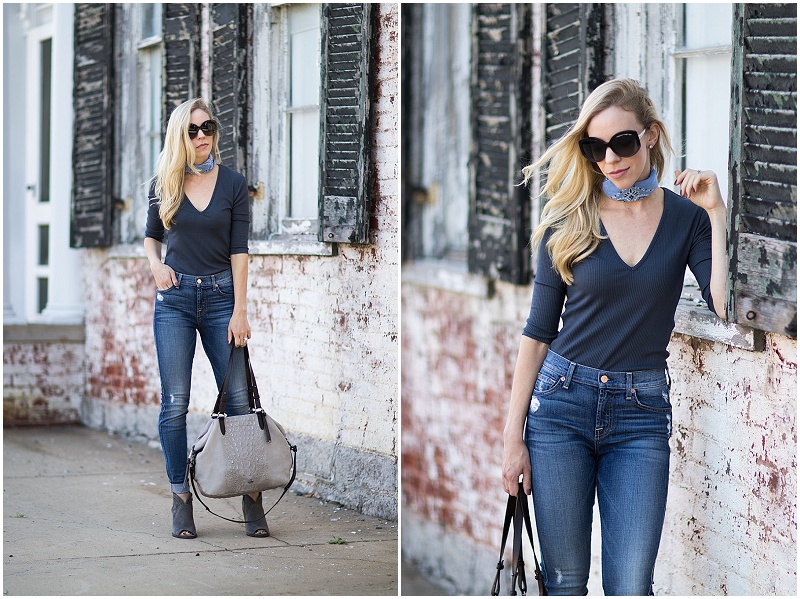 I bought this tee to use for layering under sweaters and jackets when it gets cooler, but I love how it looks now tucked into high-waist jeans. Adding a bandana scarf and peep-toe heels gave the look some extra sass.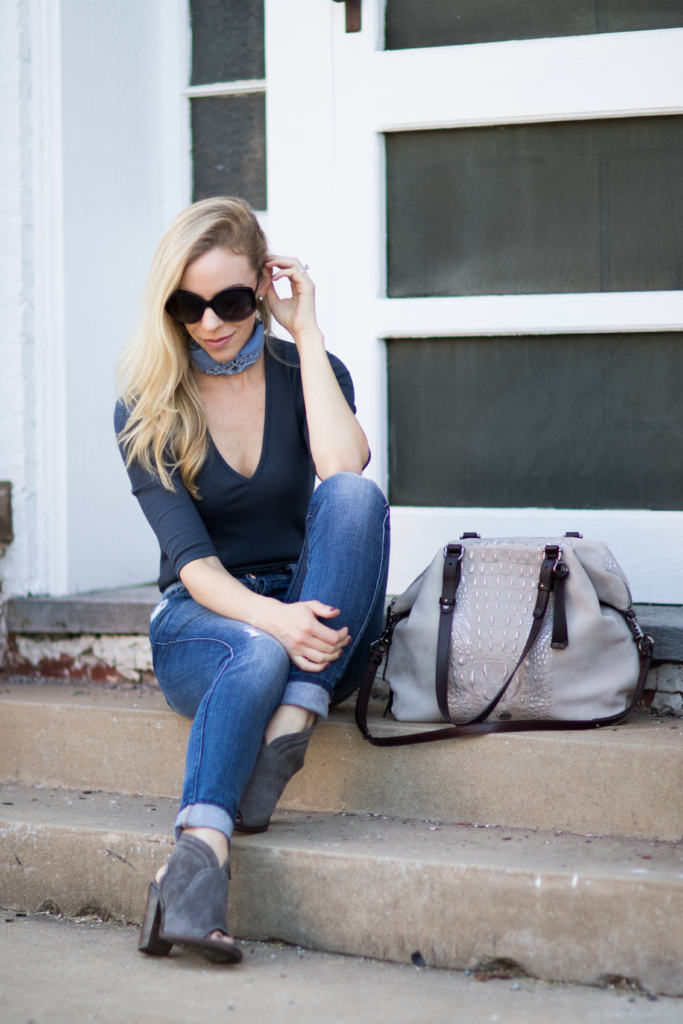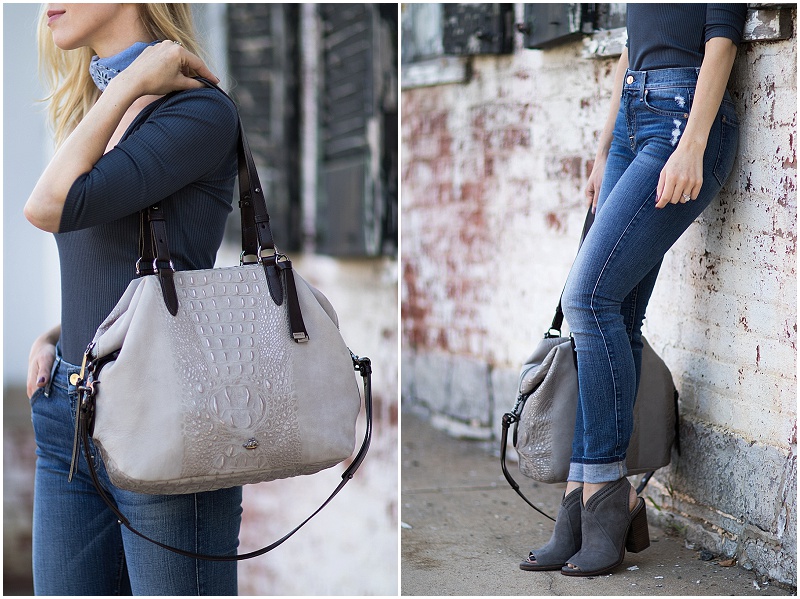 Well, it's time for me to go finish packing my bags (as usual, I always return with a heavier suitcase). Wish me luck since this will be my first transatlantic flight alone—I'm praying it's smooth since I won't have my husband to clutch when there's turbulence. I've downloaded several books and plan on watching a movie or two with the hope that will keep my mind occupied. Thank you for reading and I will be back with a new post on Wednesday!
Shop the Post