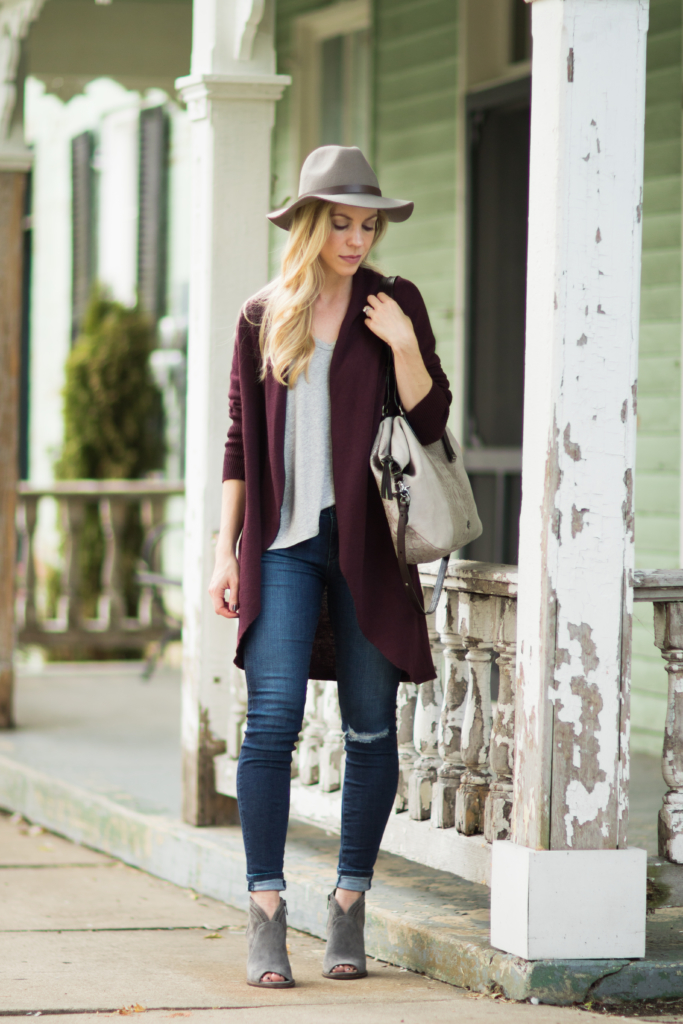 Happy Friday (or should I say New York Fashion Week?!) It's basically all I'm seeing on my Instagram feed now, but that's okay—I love to see what everyone is wearing and it's helping me get inspired for my trip to Milan Fashion Week. I feel like every time fashion week in NYC rolls around, the weather is always extreme: either it seems to be ridiculously hot or absolutely freezing, which definitely makes outfit planning a whole lot trickier for participants.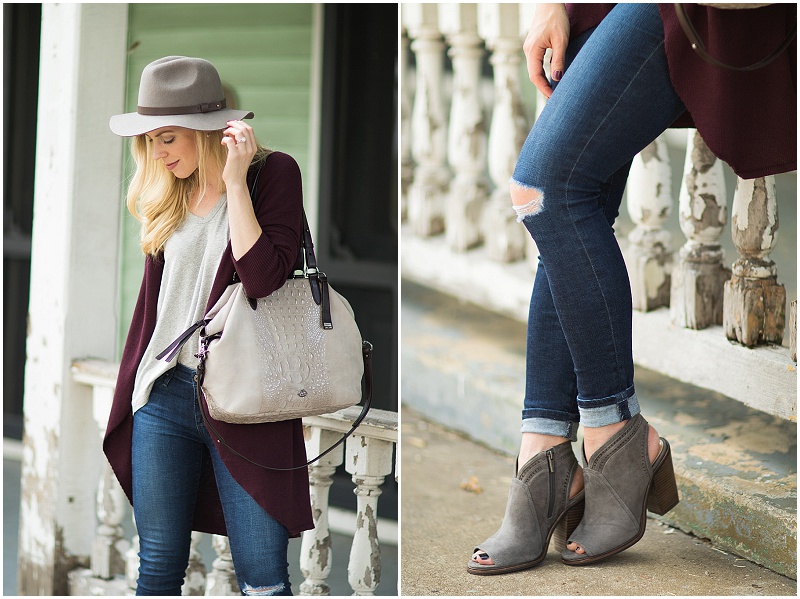 Speaking of heat waves, we're experiencing another one, but it was nice to break out my sweaters for a few days during last weekend's cool weather. Since it's made of cotton material, this cocoon cardigan is actually pretty lightweight, making it great to throw over a tee on early fall days. Paired with distressed denim, booties, and a wool hat, it's a super simple casual look to put together. These peep-toe booties have been a staple for me since I got them a few weeks ago and they are selling FAST, so don't hesitate if you're interested!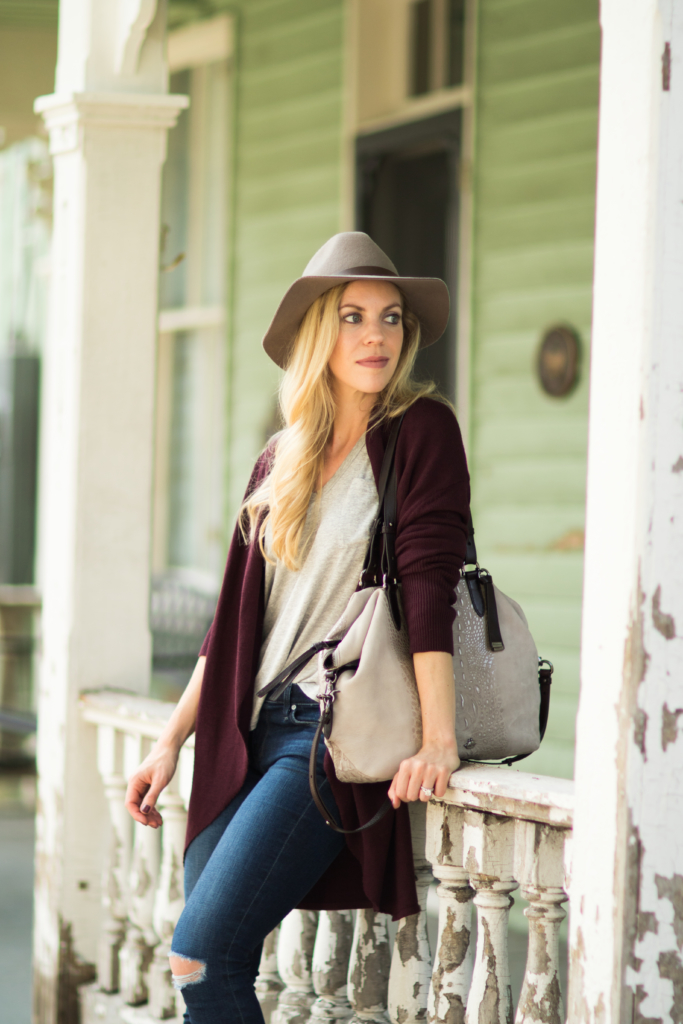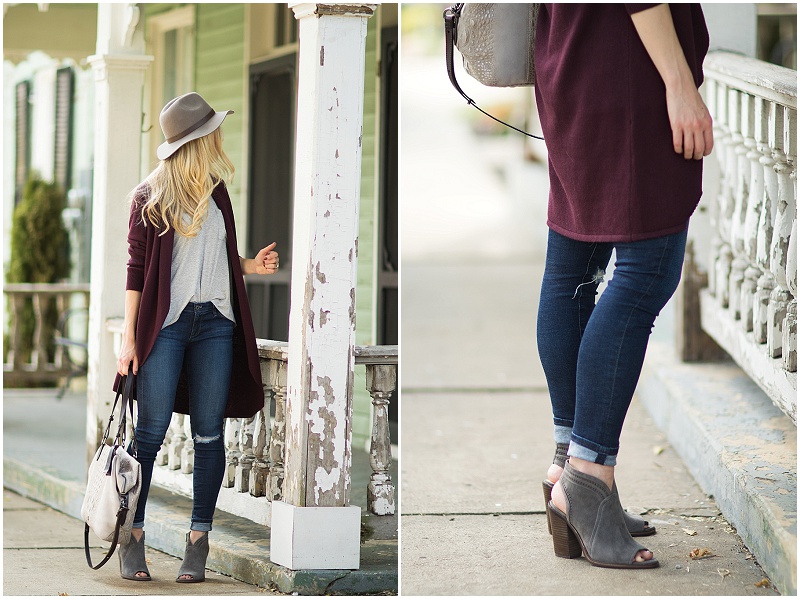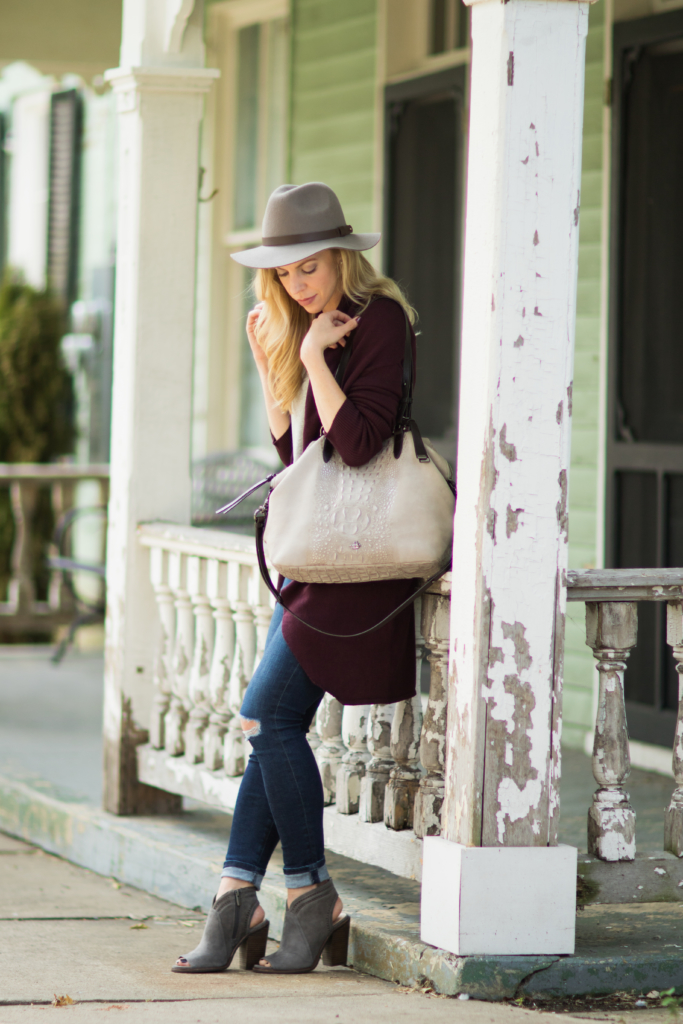 Looking at my fall/winter wardrobe has made it pretty obvious that gray and burgundy are my favorite colors—and even better worn together!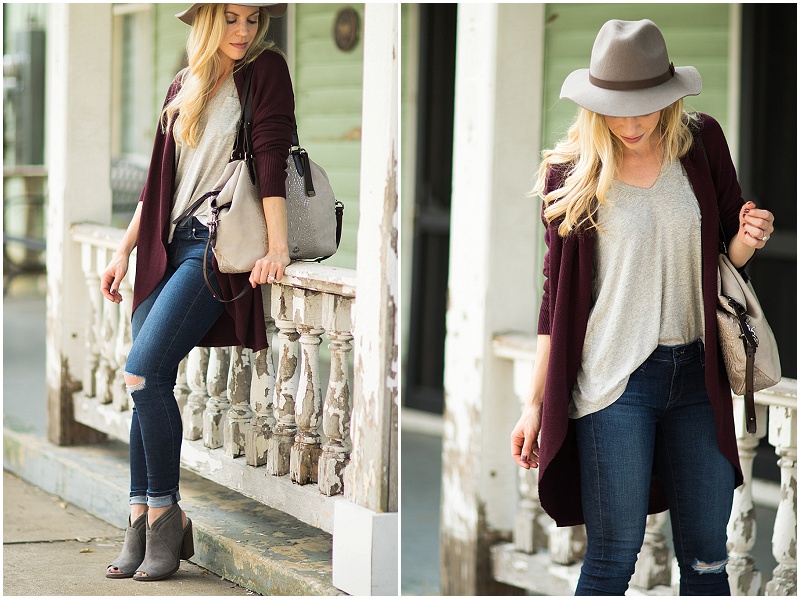 What are your plans for the weekend? I only have a few more days here in Virginia before it's time to fly back to Rome on Monday. Tomorrow I have plans to meet some friends at a vineyard and the rest of it I'll be spending with my parents. Thank you all so much for reading and I'll be back with a new post on Monday!
Shop the Look