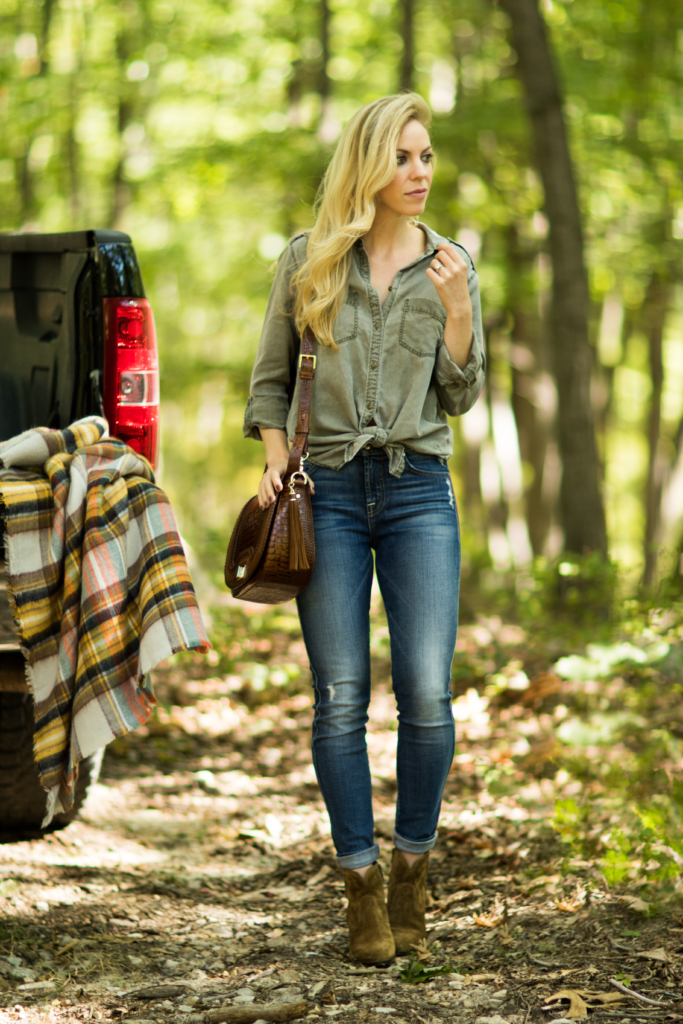 You can take the girl out of the country, but you can't take the country out of the girl. As much as I love to dress up, especially in Rome, when I'm back in Virginia, you'll usually find me in a casual top, jeans, and boots.
I want to explain why the location of these photos is pretty special. A few months ago, my husband and I purchased some mountain land in Virginia, right where I happen to be posing! We actually looked at this property last November (this fall-inspired post was also shot there). There's a lot of prep work to be done before we can break ground for our future home, but since we won't be moving back here for a few years, having land definitely gives us something to look forward to while living overseas.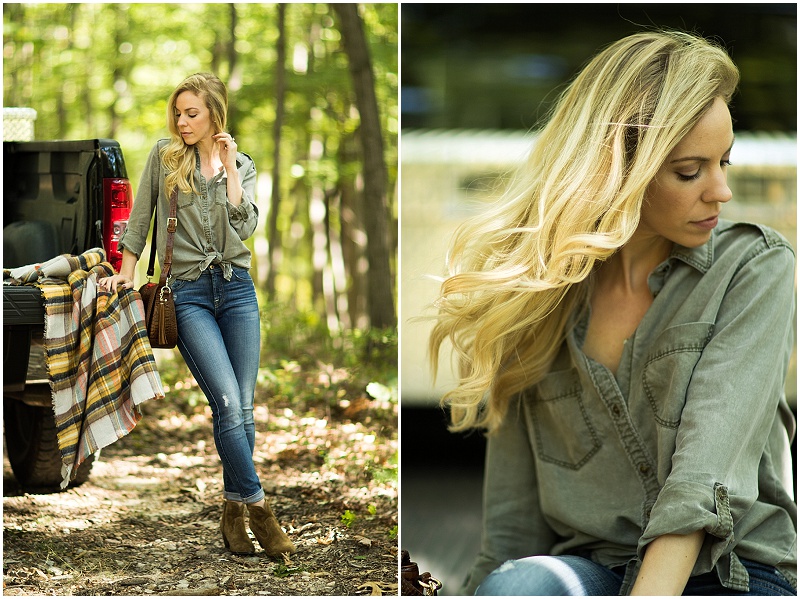 Fall is definitely in the air and I couldn't be happier! This weekend's weather was nothing short of amazing: cool enough in the mornings and evenings that I needed to grab a sweater (or in this case, a blanket scarf to wrap around my shoulders). We tried to soak up every minute of it outdoors by hiking the woods on our property and cruising the back roads in my hubby's truck—he's a country boy at heart, so he was in absolute heaven.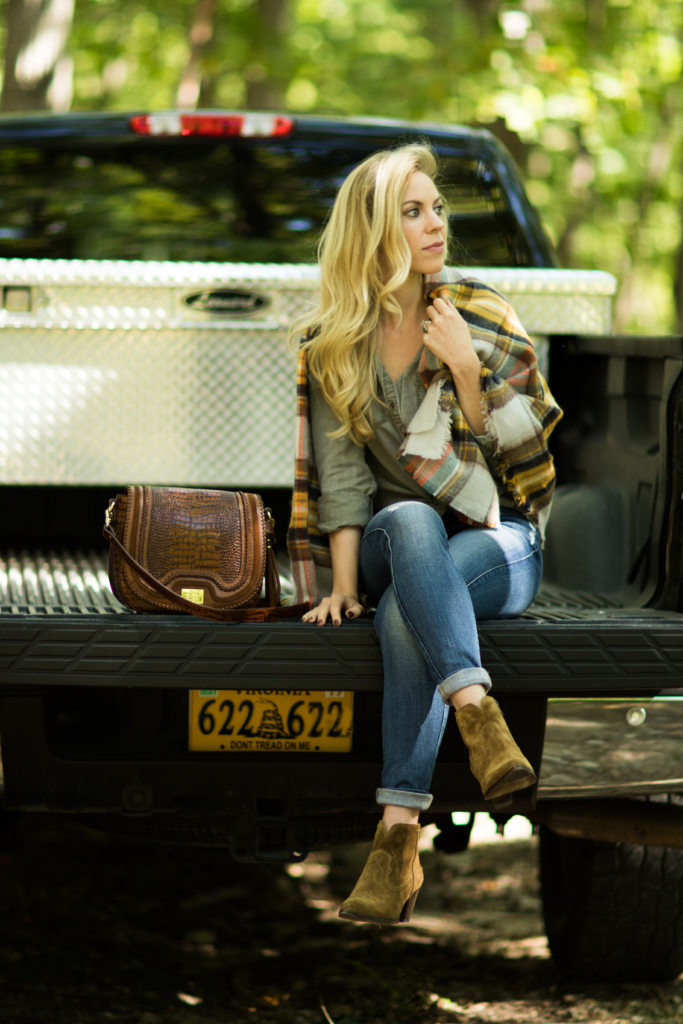 This boyfriend shirt is a recent purchase from Express and I love it so much, I wore it twice in a row over the weekend. It's actually more of a tunic length on me since I sized up to a small, which is perfect for leggings, but I tied it up for this outfit to emphasize the high waist silhouette of my jeans. Everything on the Express website is 40% off through today, so I definitely recommend taking a peek at their new arrivals if you haven't already (I'm considering this dress and this sweater—love the unique split-back hem!)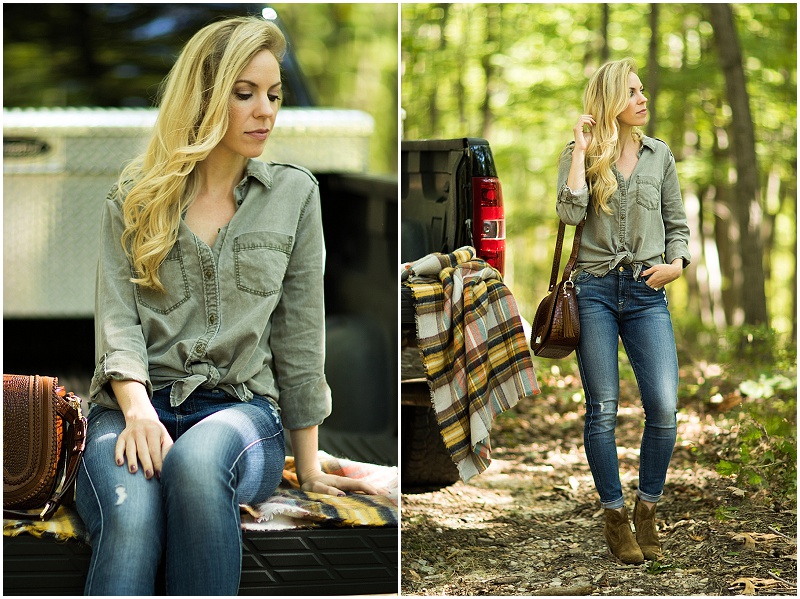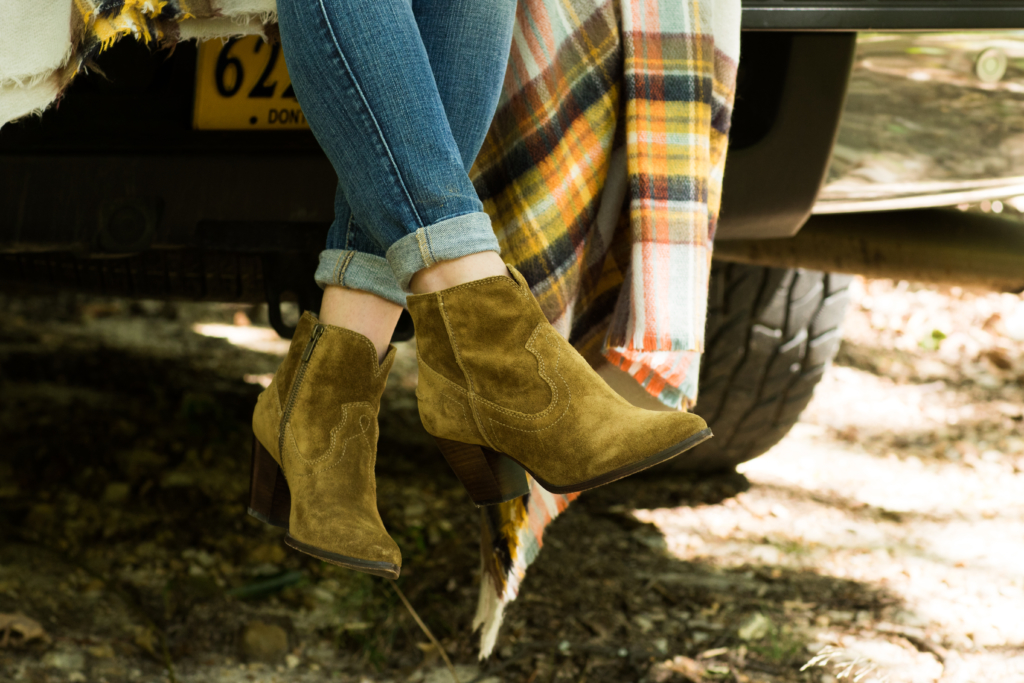 These booties….all the heart eyes, ya'll. I have an older pair from Frye that I simply adore, so I decided to add this new version to my collection for fall (I just couldn't resist the suede). The older style is nearly identical, so if you're interested in saving instead of splurging, you can find that pair here in several colors for up to 50% off!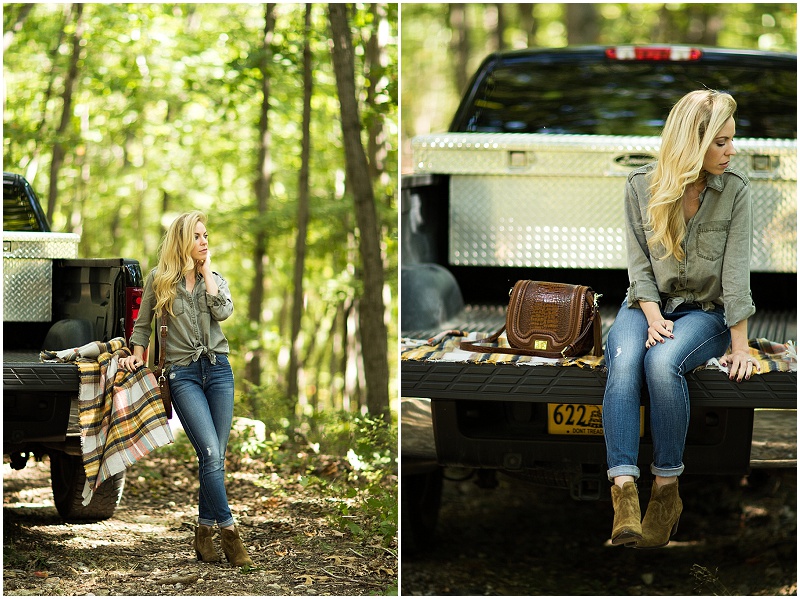 Beginning this week, I am going to try a new schedule for my blog posts: instead of daily Monday-Thursday, I am going to publish every Monday, Wednesday, and Friday. Not only will this give me more breathing room in between posts, my hope is that I'll have more time to deliver high-quality content to all of you. I'm not saying I'll never post more often than that again, but three days a week will be my new 'normal.' My other goal is to start consistently publishing in the morning at U.S. East Coast time, which is a bit trickier living in Rome, so please bear with me until I get in the groove. Whether this is your first visit to my site or you're a longtime reader, I want to thank you so much for your support, and I will see you again on Wednesday!
Shop the Post