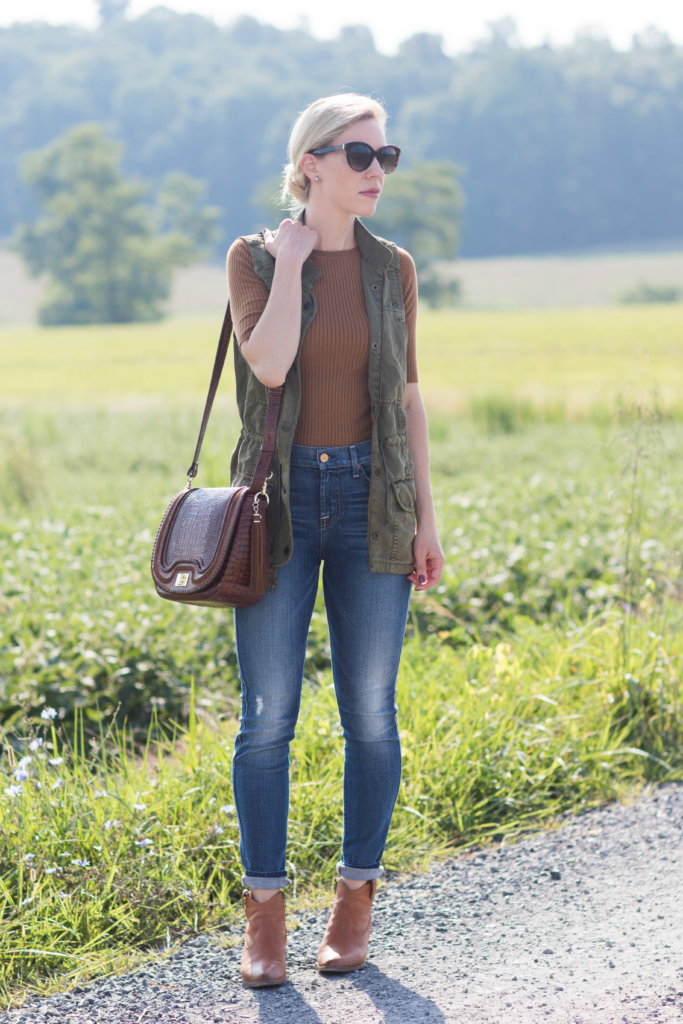 It may not officially be fall yet, but as soon as September 1st rolls around, I believe it's totally appropriate to indulge in pumpkin-spice everything. In fact, I celebrated this afternoon with a PSL from Starbucks—lucky me that I just so happened to be back in the States for today's 'unofficial' launch date. Apparently it's not advertised on the menu until September 6th, and you just have to know that you're able to order one if you so desire (seems a bit silly, but it worked in my favor!) Don't get me wrong—coffee in Italy is amazing—but there's nothing like being able to get a large flavored coffee you can savor for more than a few minutes.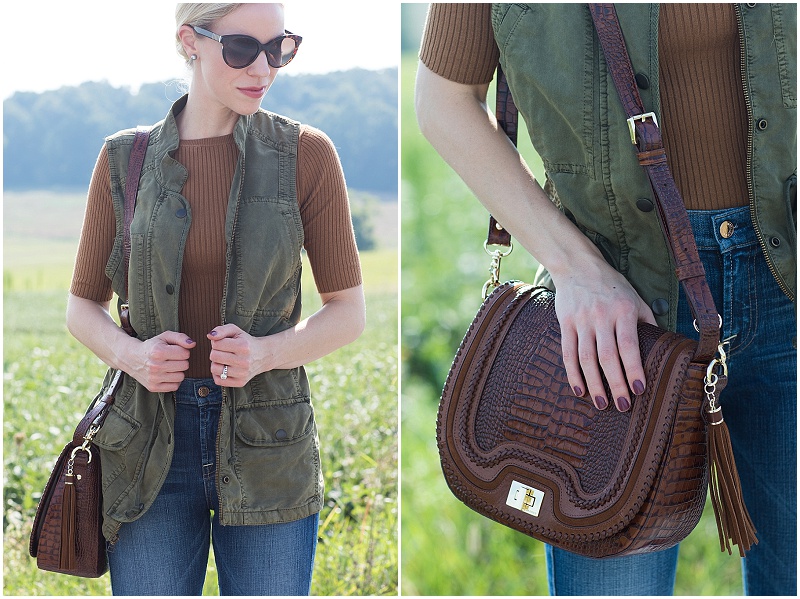 During the warm days left before autumn truly sets in, I'll be relying on lightweight utility vests and jackets as extra layers to my outfits. Olive blends beautifully with shades of brown, so I paired my vest with a camel sweater, booties, and textured saddle bag. This elbow sleeve sweater from Express is great for wearing underneath sweaters and jackets, and I plan on getting plenty of use from it (this weekend it's also currently 40% off, along with everything else on the site!)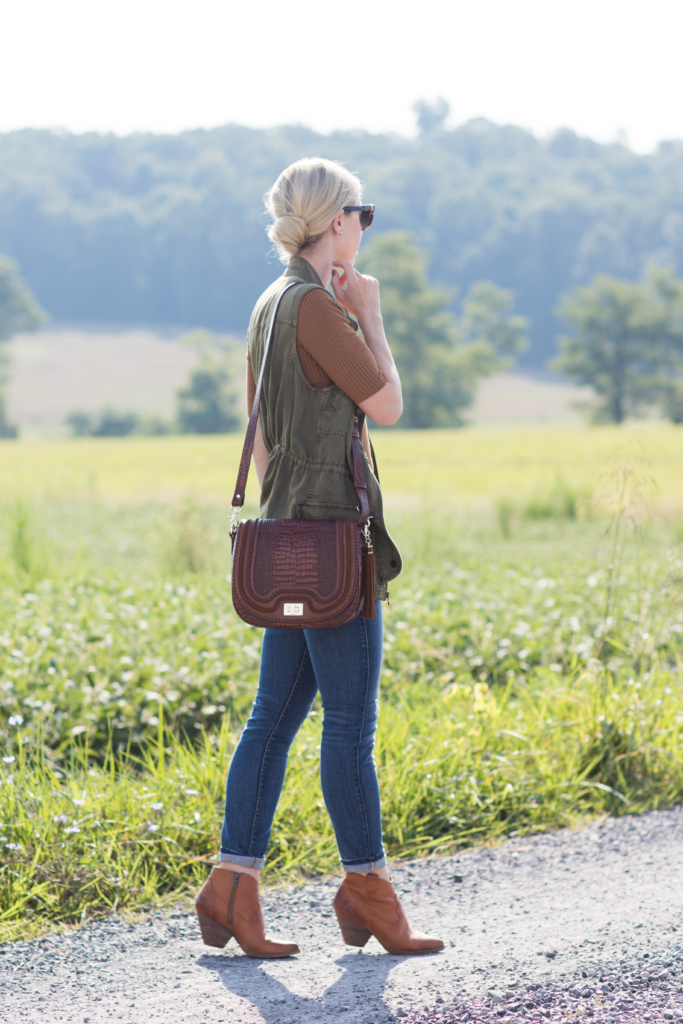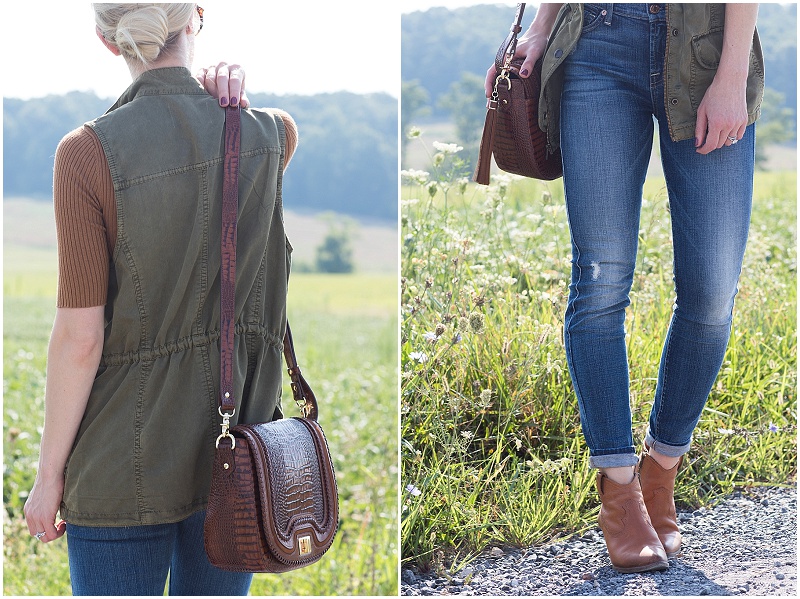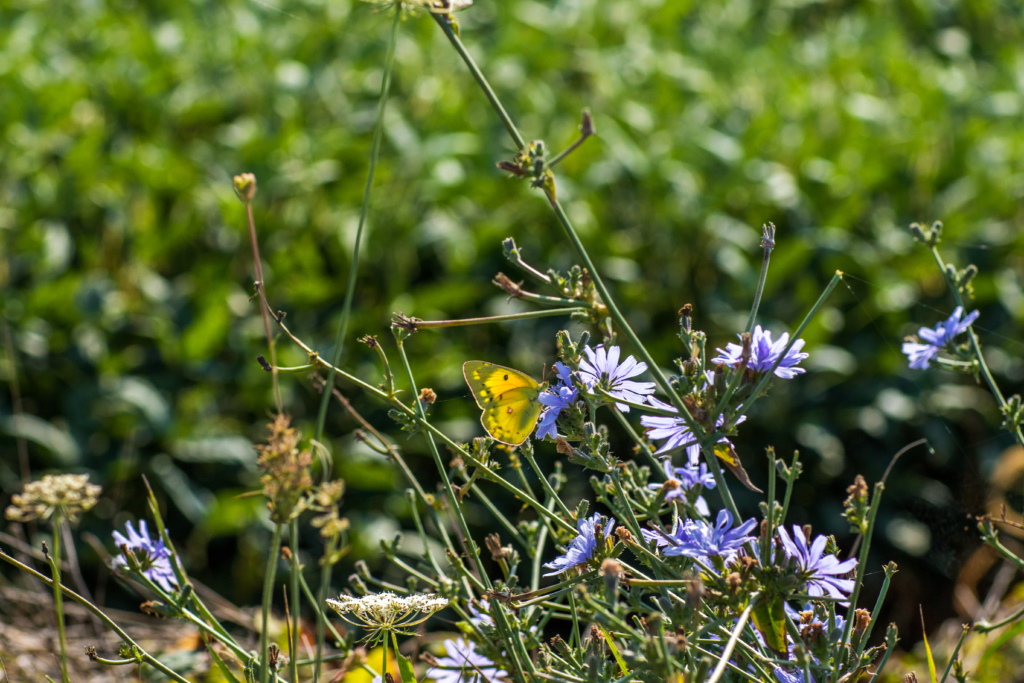 I think my husband secretly enjoys nature photography more than fashion, ha!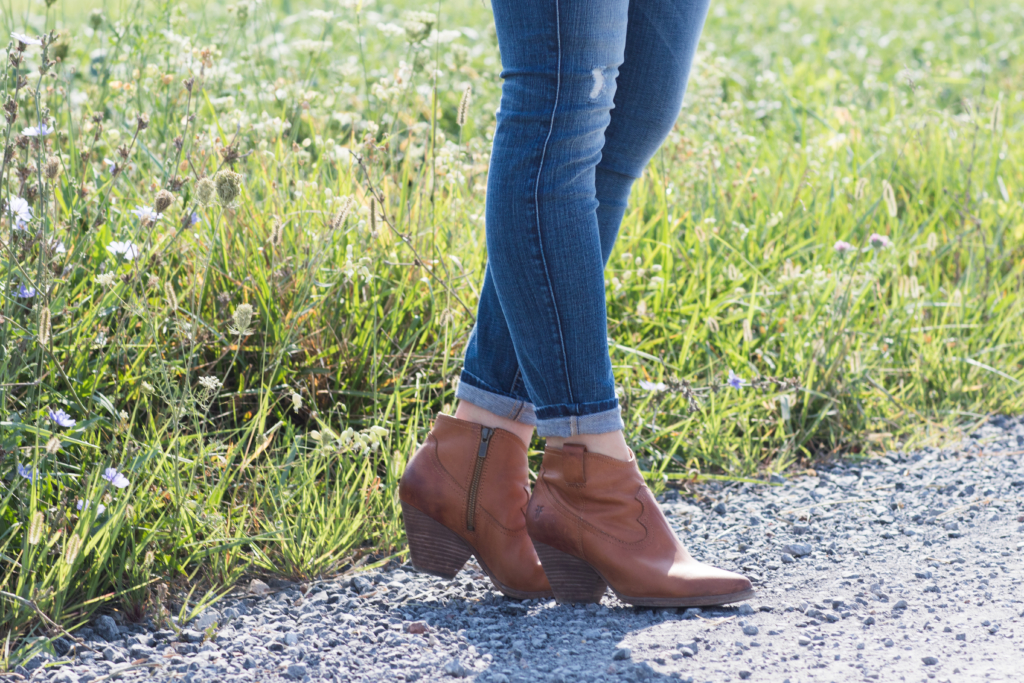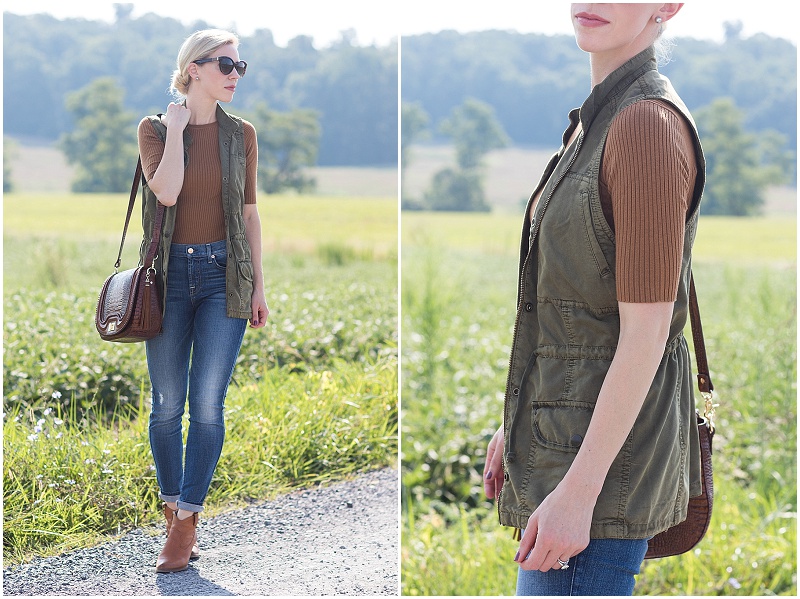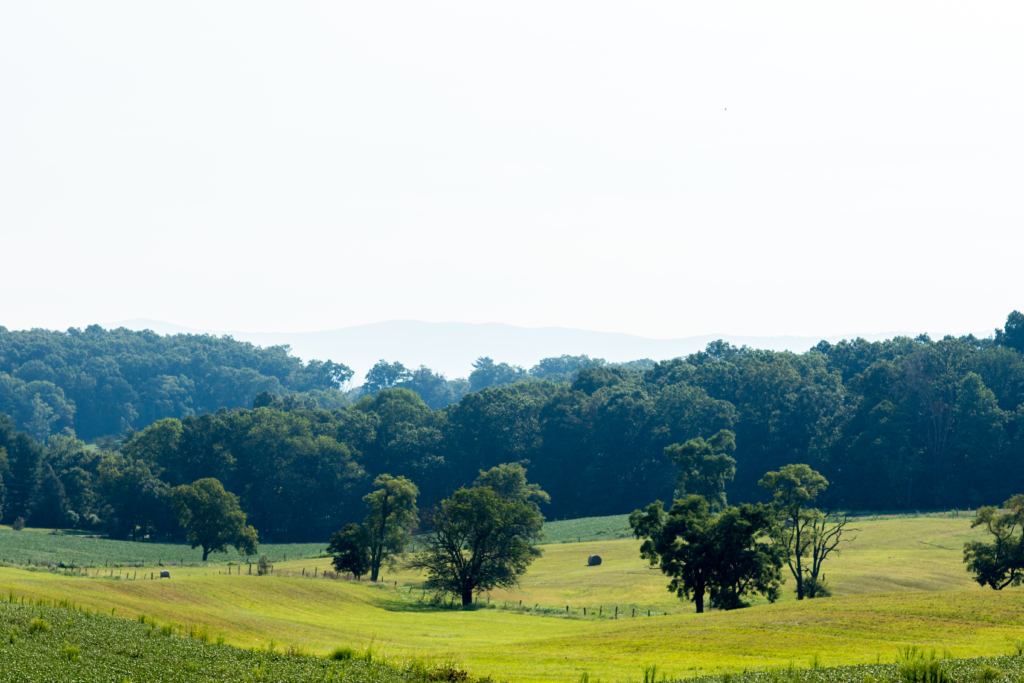 These countryside views at home never get old, and the longer I'm away, the more I appreciate them. It's supposed to get cooler and more fall-like for the next few days, so I'm pretty excited—bring on the sweaters (well, maybe it's still a little warm for those, but I can dream). Thank you all for reading and I hope my U.S. readers have a happy Labor Day weekend!
** I am currently experiencing some issues with my comment field and apologize if you are not able to leave one on this post!
Shop the Post
Labor Day Sales
Express (40% off entire site)
J. Crew (30% off your order of $200 or 25% off your order of $125 with code SHOPMORE)
LOFT (buy one item, get the next 50% off)
Ann Taylor (extra 50% off all sale items)
7 For All Mankind ($100 off $300 with code LABORDAY16)