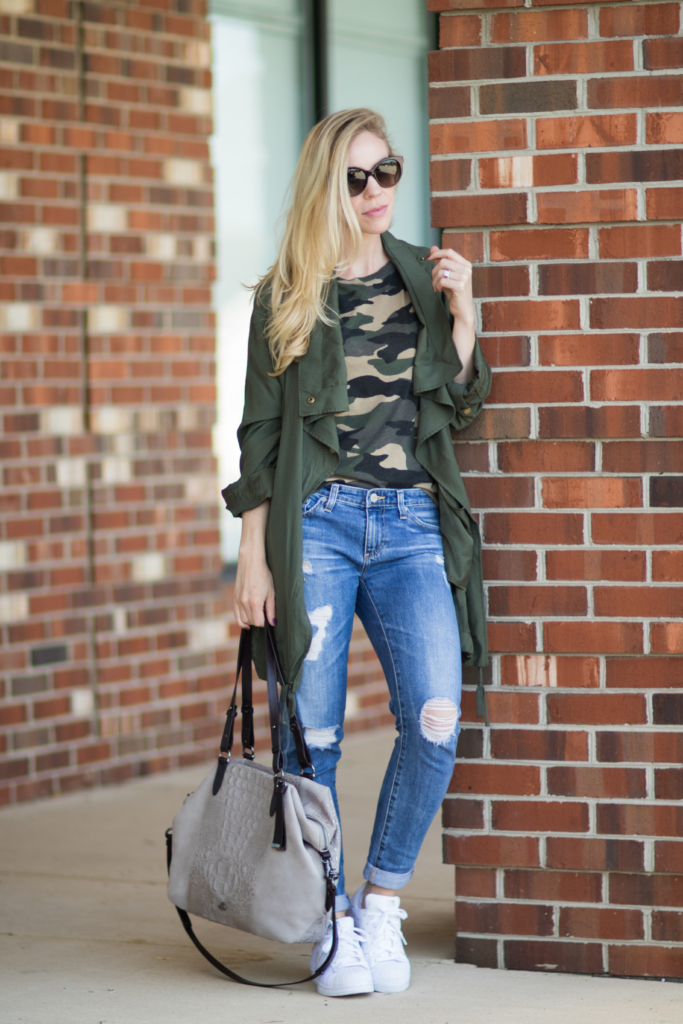 It's been awhile since I've worn camo print, but it's making a comeback today on the blog. When my dad saw me wearing this shirt, he joked that he was going to take a picture of me because no one would believe it. I had to explain that camo is actually considered chic, ha! Besides that, I fit right in around here because everyone wears camo. Admittedly, I haven't worn this tee in awhile, but thought I'd revive it for this transitional fall look.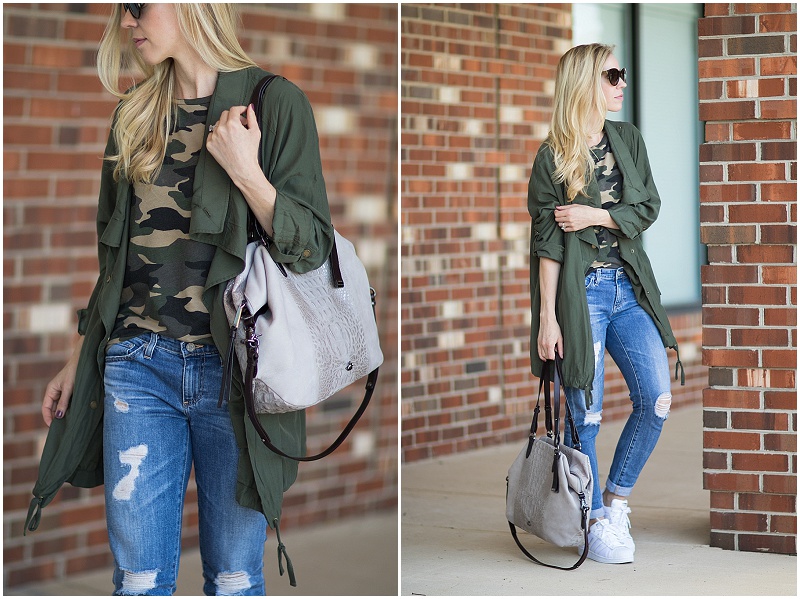 I appreciate how camouflage can act as a neutral, especially when paired with olive. This drapey anorak was a recent purchase from Express. I'd originally intended on dressing it up with booties and boots, but ended up liking the sporty vibe it added to this outfit. The fit is definitely oversized, so I don't recommend sizing up (for reference, I am wearing an XS).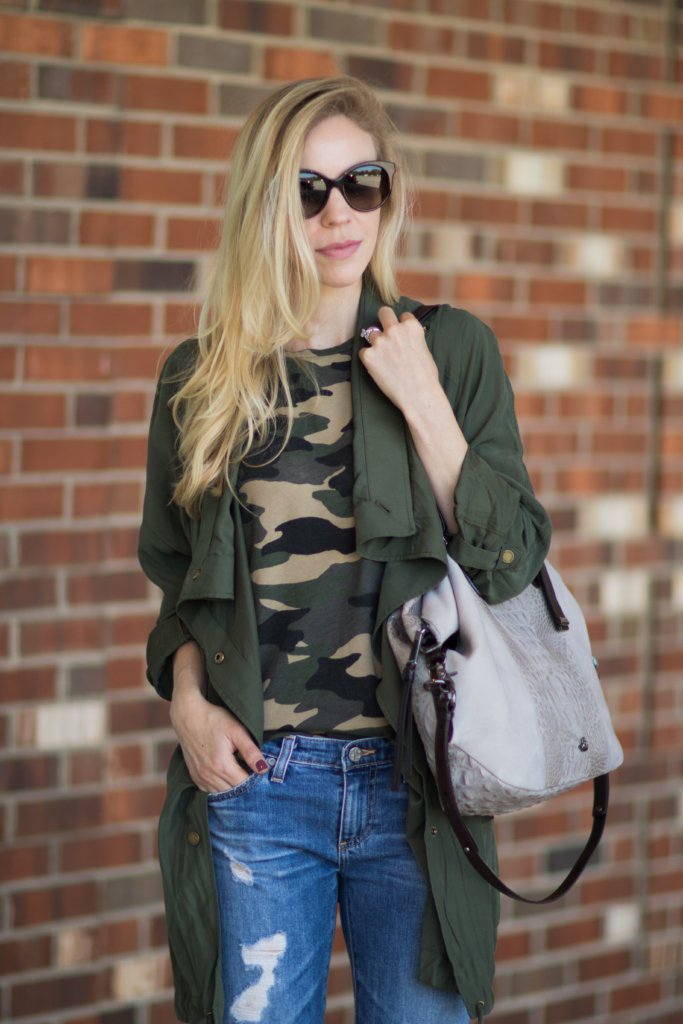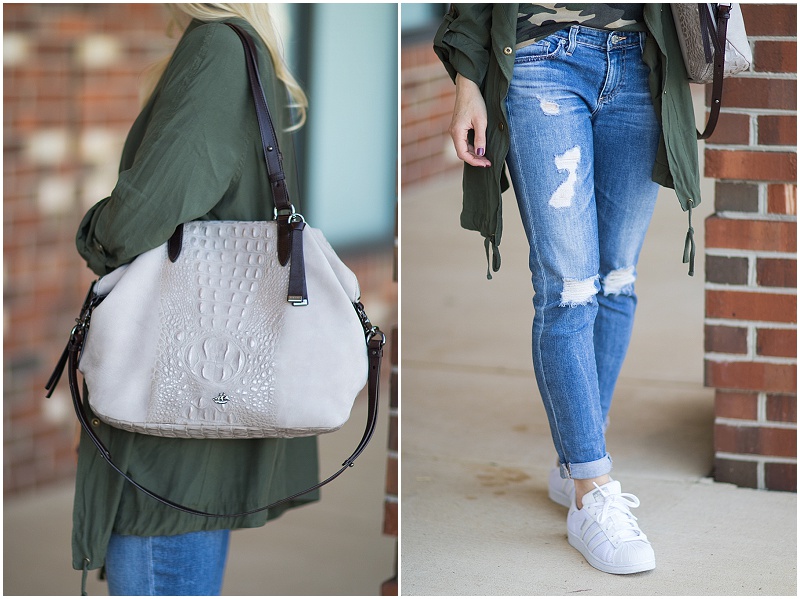 My slouchy suede tote, ripped jeans, and sneakers completed this comfy-casual look for a day of running errands.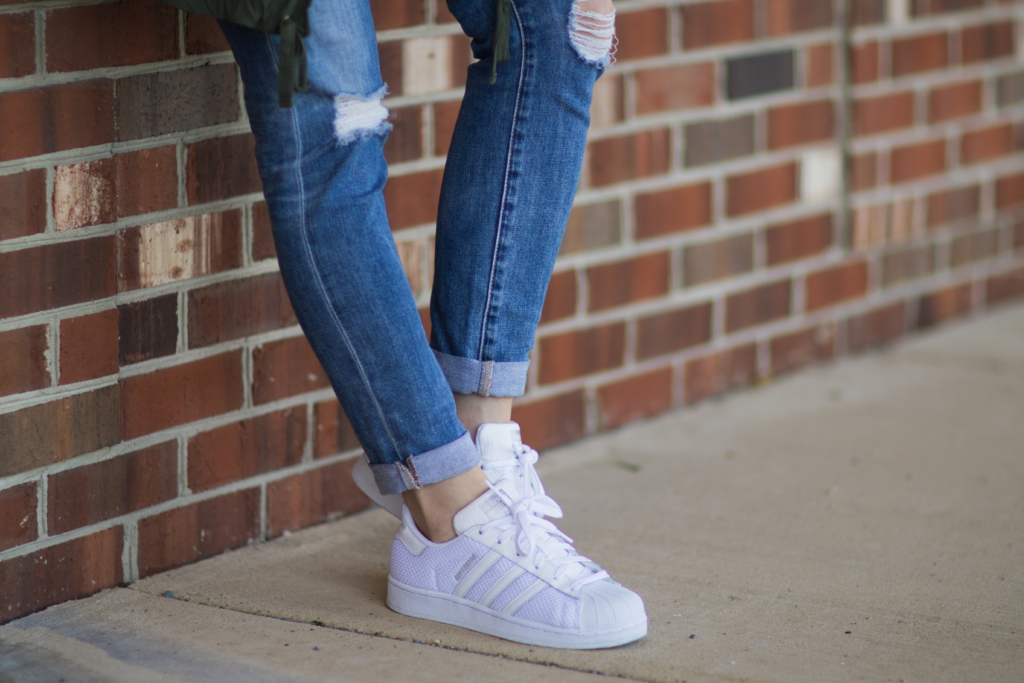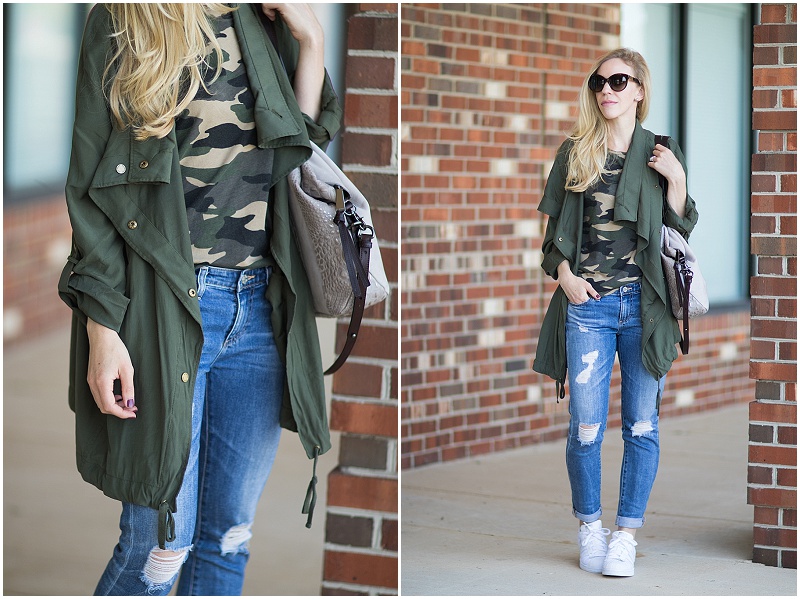 I just realized this makes my fourth olive green jacket—I can't get enough of them and justified this one because I didn't already own an anorak style. Are any of you also addicted to utility vests/jackets?!
Shop the Post