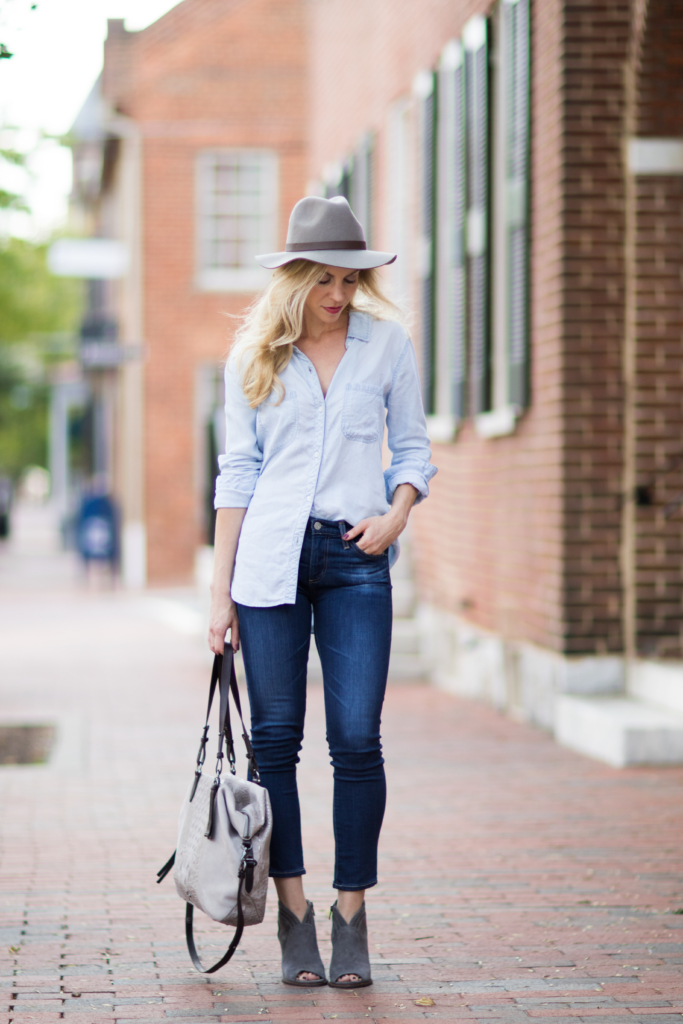 It's funny how the little things we take for granted become so much more exciting after having been gone awhile. My husband and I had to go to a few appointments yesterday, and then I spent nearly an hour shopping in Ulta— at this rate, who knows how long I'll be in Target! The only reason I haven't been there yet is that the closest one is a 40-minute drive away. The town where I'm from is pretty small, so the biggest thing we have going for us is a Wal-Mart (which I also spent some time in the day after we arrived!) I've really missed the convenience of shopping at my favorite stores in person and not solely online, and definitely plan on shipping a few packages back to Rome.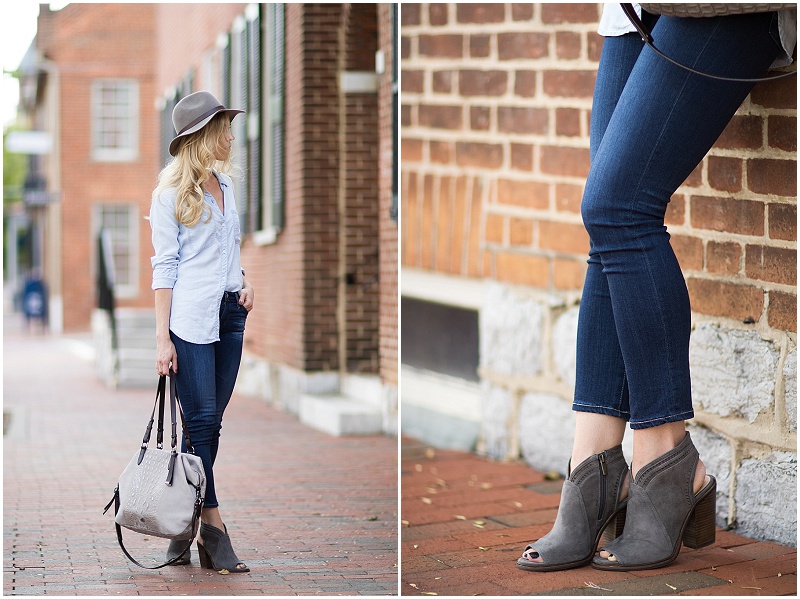 If there's one thing I can't get enough of, it's denim—and even better when worn head to toe. I wore contrasting shades here to break it up and finished off the look with a few gray details, including these new booties. Let me just say that they are amazing: not only incredibly comfortable (I wore them for the entire day of running errands), but with a deep-V silhouette that's very flattering, especially if you're petite. The peep-toe style is perfect for wearing now with transitional outfits and is also available in versatile black and brown suede.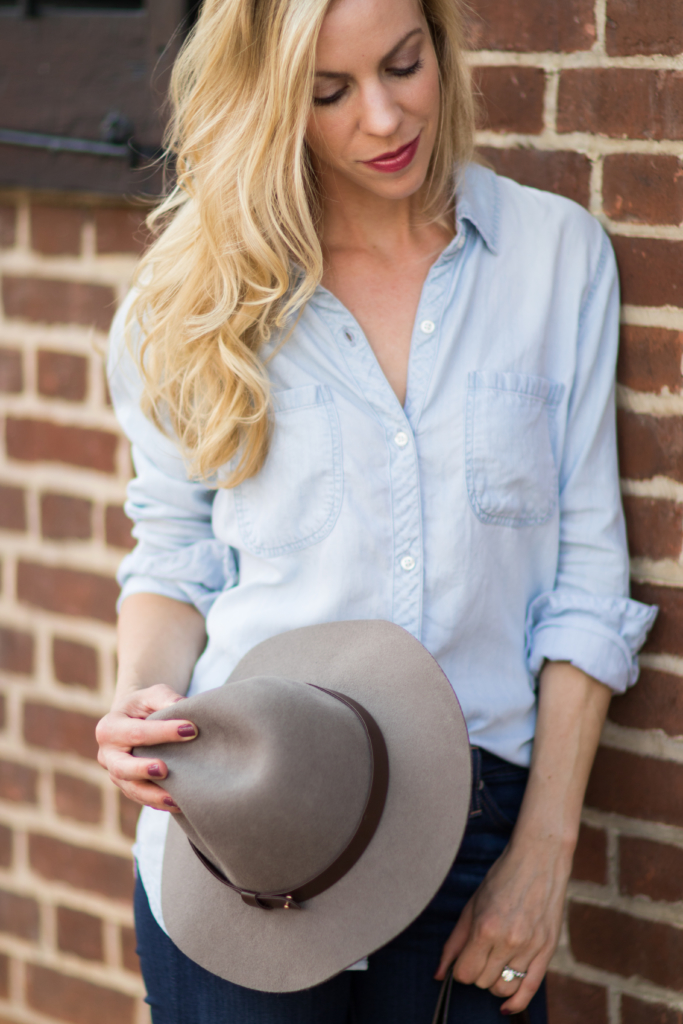 I've worn this chambray shirt multiple times in the few days I've been home (you may remember seeing it on Instagram here). The fit has just the right amount of drape and the fabric is very lightweight, making it ideal for these final hot summer days.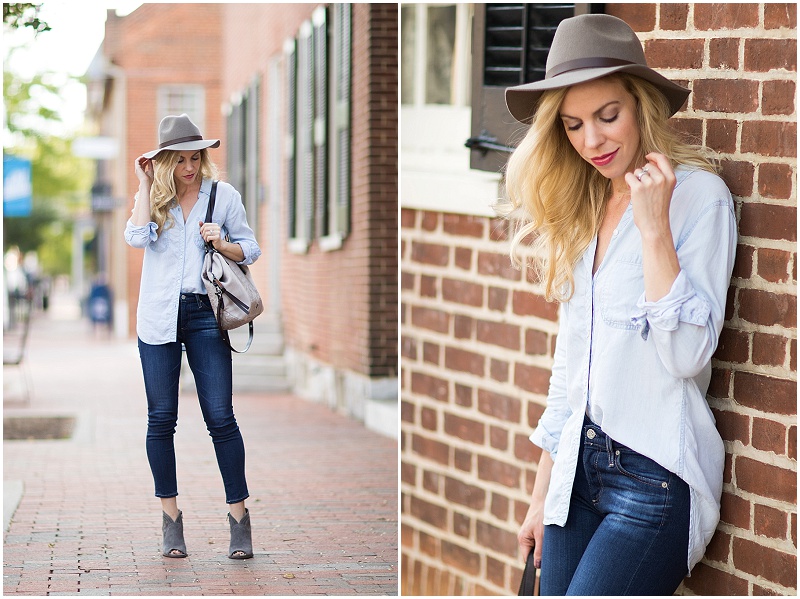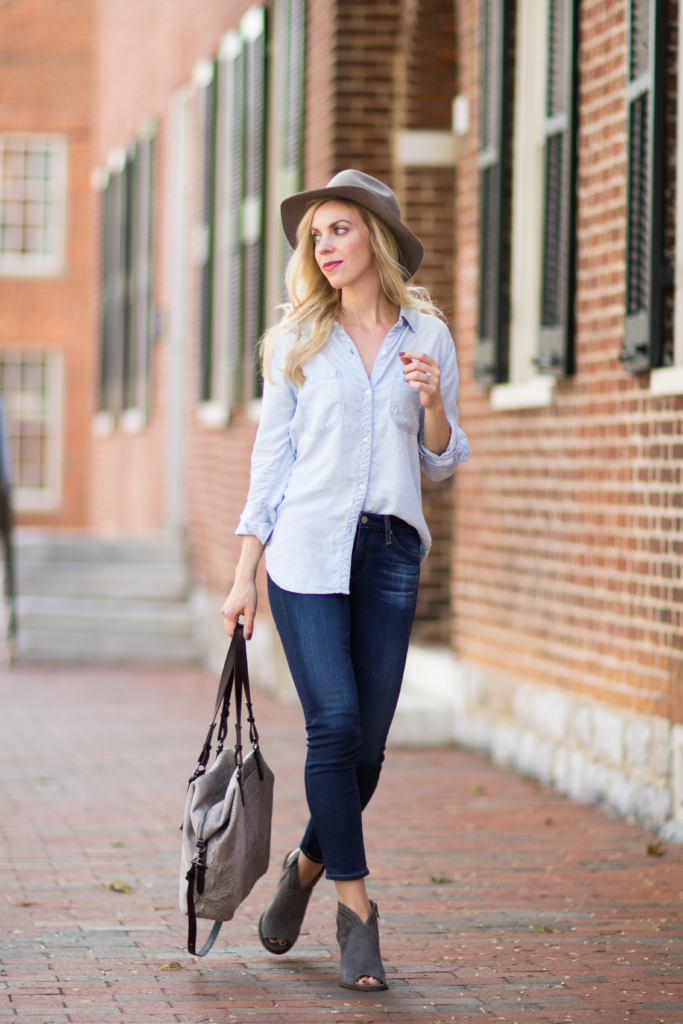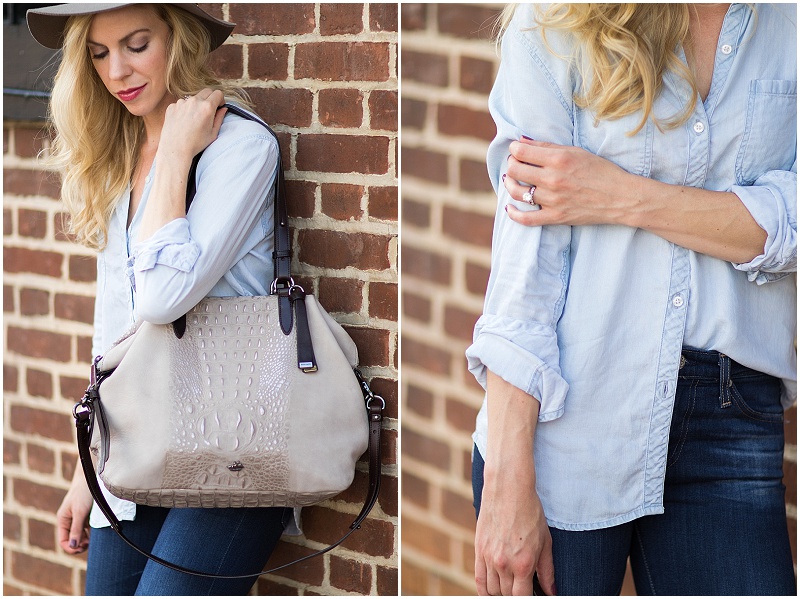 I hope all of you are having a great start to the new week and thanks for visiting!
Shop the Post
Linking with Walking in Memphis in High Heels, The Fashion Canvas, Elegantly Dressed and Stylish & Style Elixir