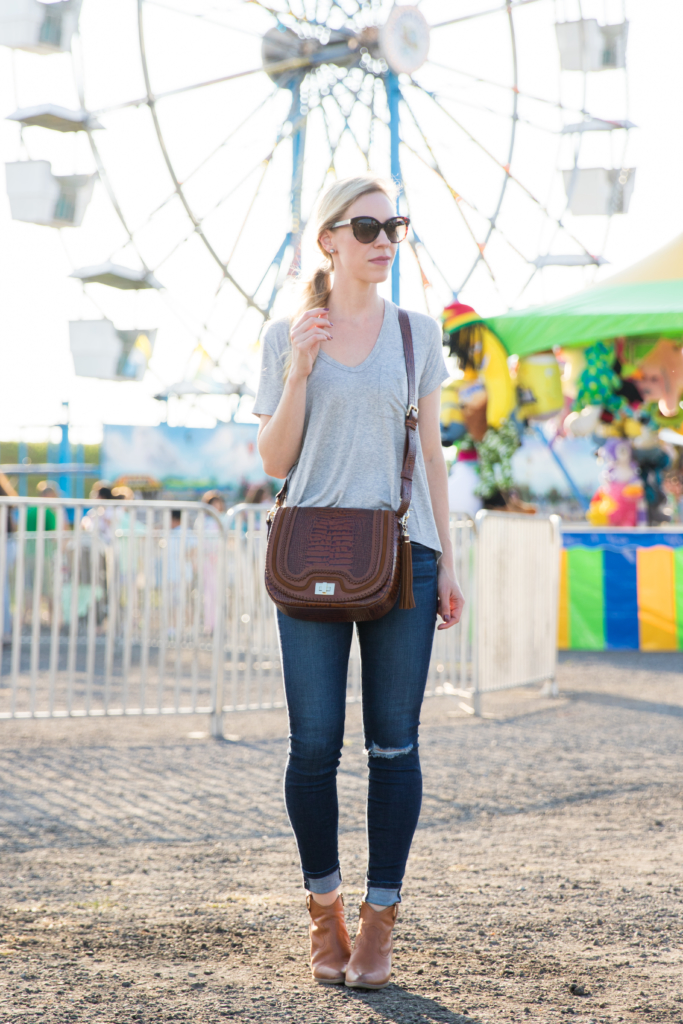 Hello from Virginia! We got here on Friday evening and it's so good to be home sweet home! I'm still feeling a touch of jet lag—I've been fine during the day, but then around 7 P.M. I start feeling like I could fall asleep (like right now as I'm typing this post, ha). We spent most of the weekend relaxing at my parents' house and I met one of my good friends for some girl time at the pool yesterday.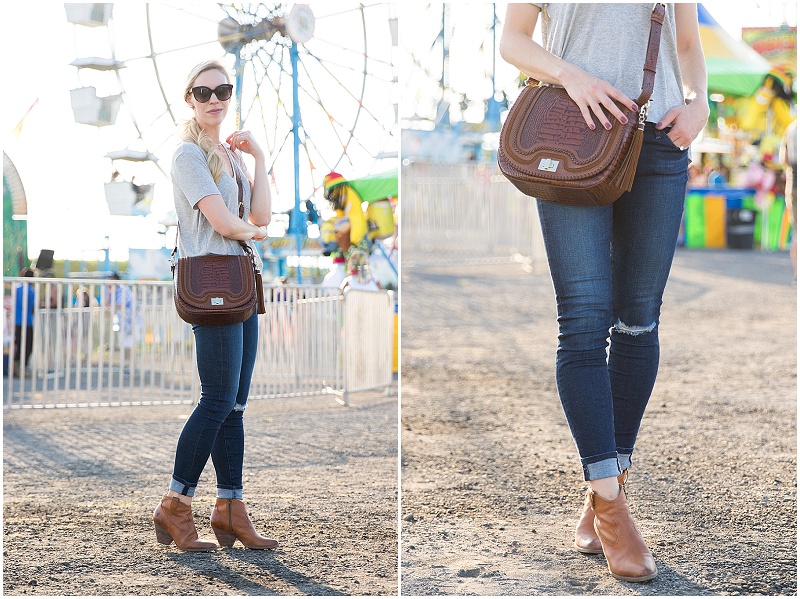 One of the other things we did this weekend was head to the annual county fair to have dinner and watch the tractor pull (my husband's favorite). He took the camera inside to take photos of the tractors, but then we figured why not have a blog shoot at the fair? It's not the most glamorous photo location, but it's real life around here! This outfit is pretty basic, but there's obviously no reason to get too dressed up for walking around dusty fairgrounds. I'm most comfortable in jeans, tees, and boots when I'm home, so you'll be seeing more of these types of outfits over the next few weeks.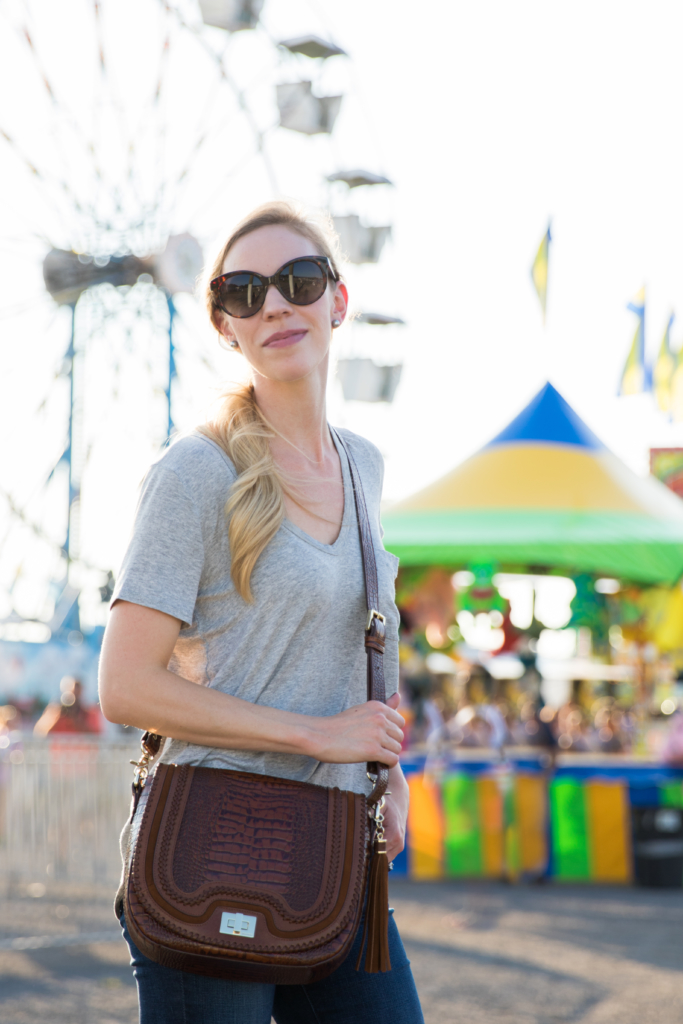 This v-neck tee has the perfect oversized drape to it and the fabric is super soft. I liked it so much that I purchased one in my regular size and also the next size up (wearing an XS here). The only thing that's kind of strange is that it's dry clean only, which I've never run into with a tee shirt. This one is worth the minor inconvenience, though, since I'm pretty picky about how my tees fit.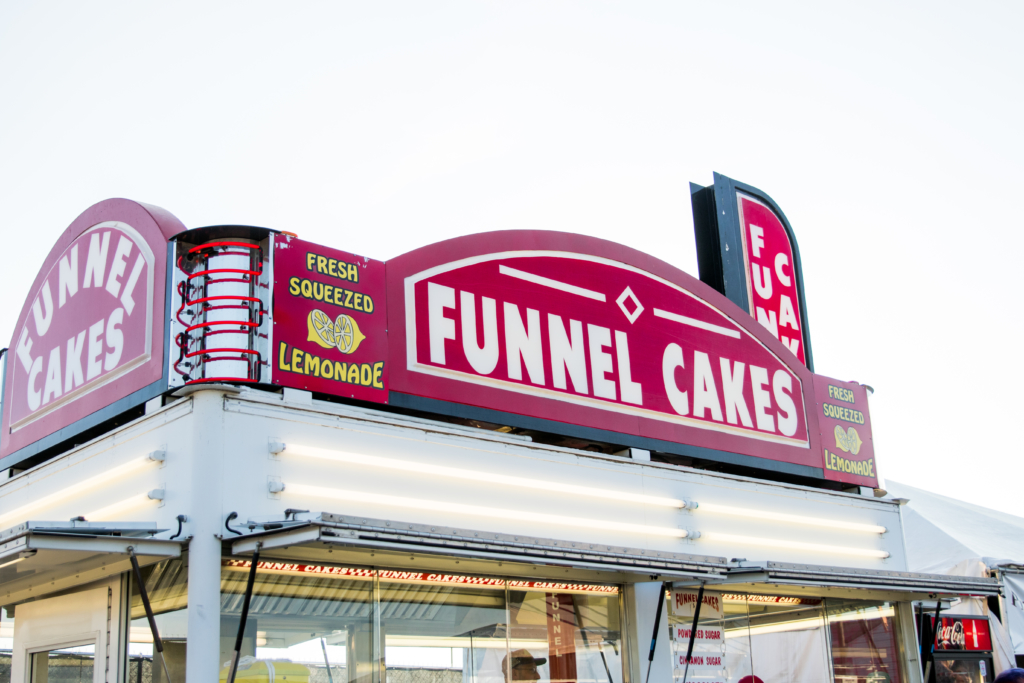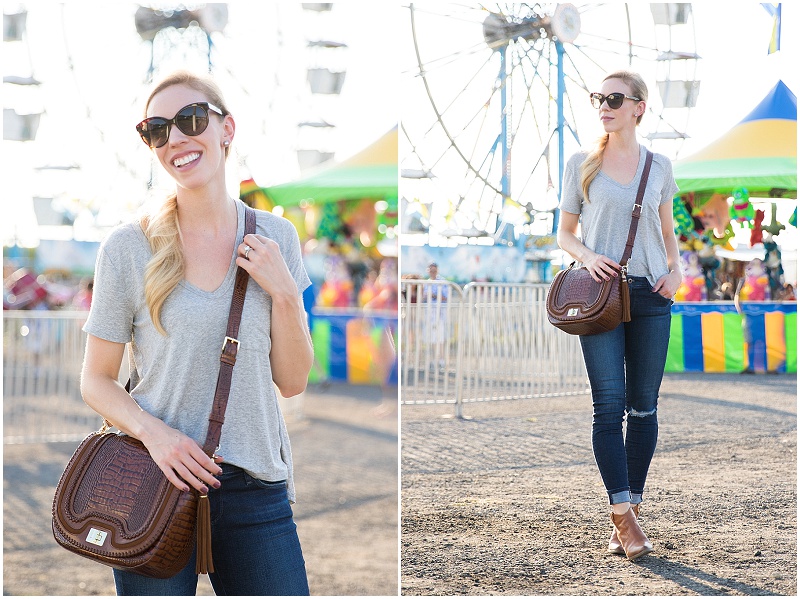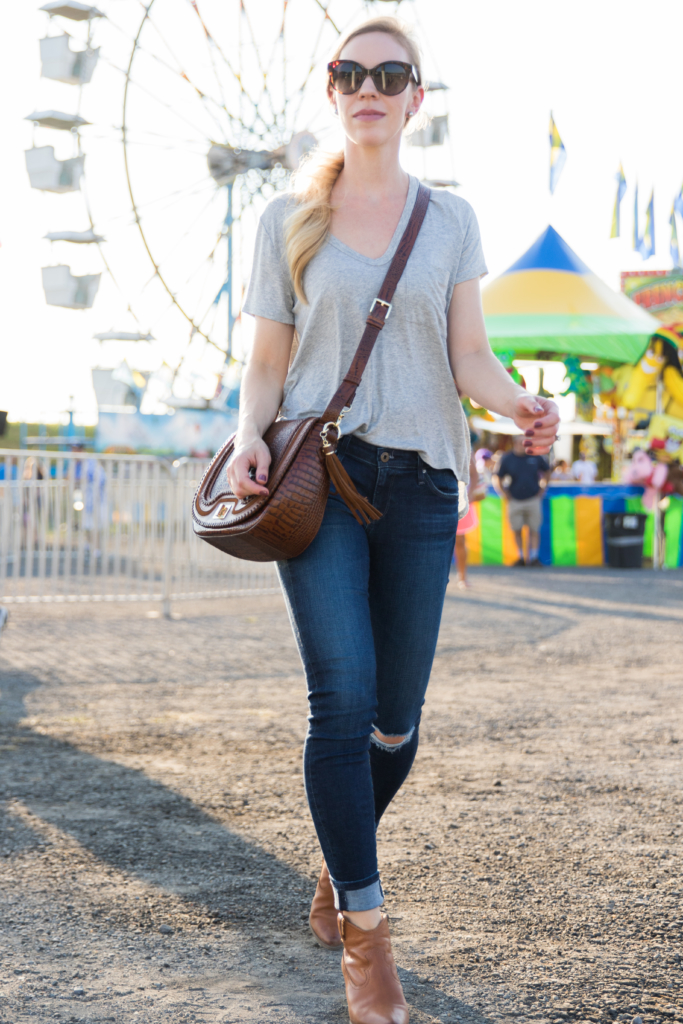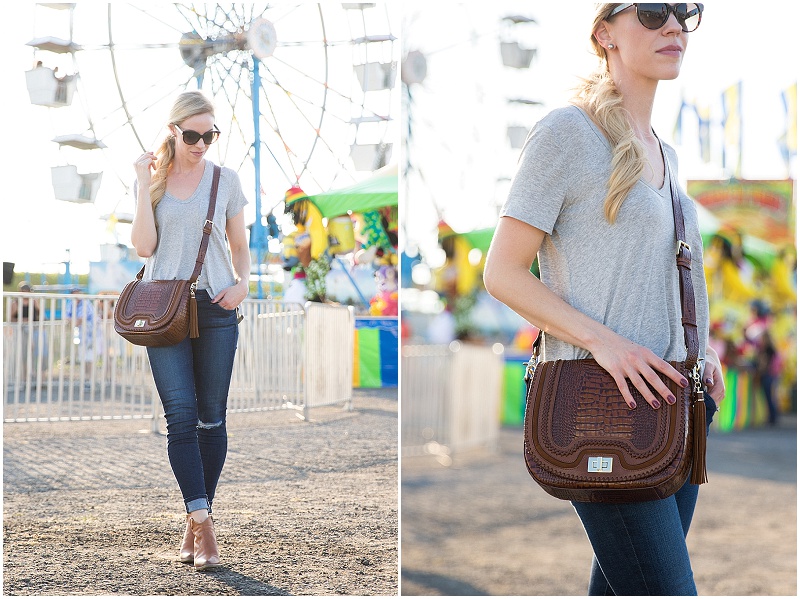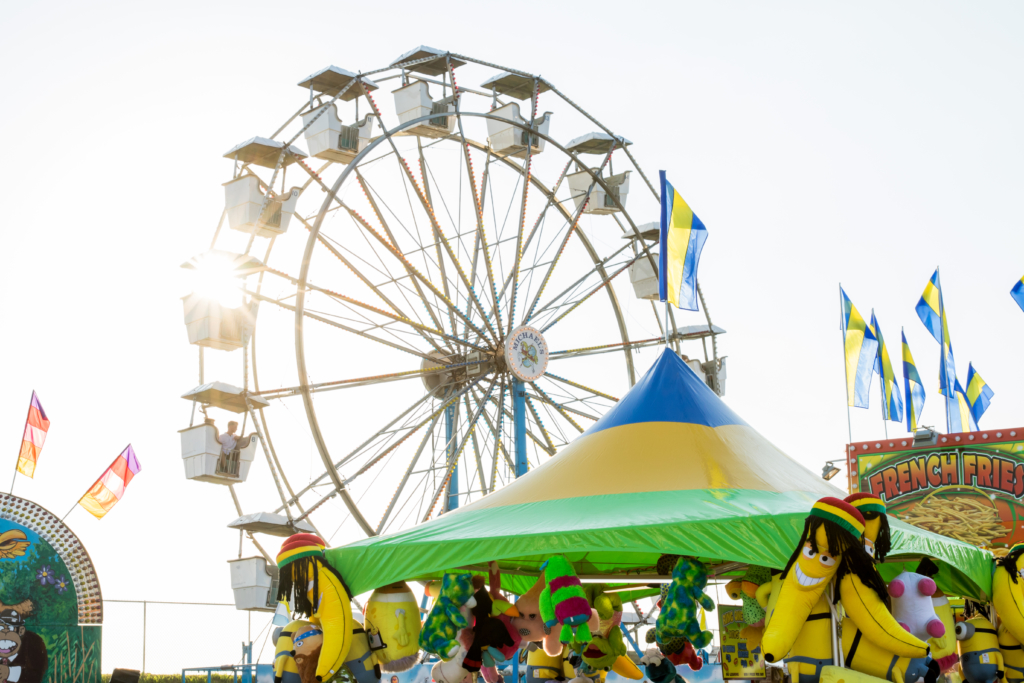 We didn't ride the ferris wheel, but maybe next time—I don't mind going for a ride until it stops while I'm at the top and the seat starts rocking (eek!) That's when my slight fear of heights kicks in. Hope your week is off to a great start and thanks for reading!
Shop the Post
Linking with More Pieces of Me, Sincerely Jenna Marie, Pink Sole & Still Being Molly