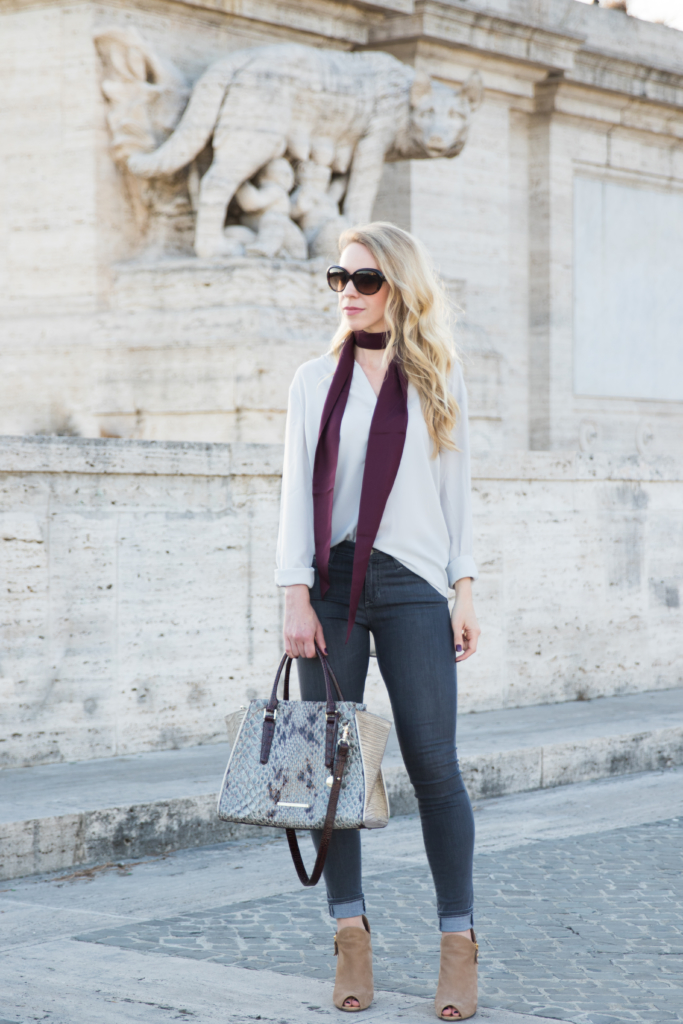 Happy Thursday! I am so excited because after months of counting down the days, we are homeward bound tomorrow for a few weeks. My bags are pretty much packed and I am more than ready to go!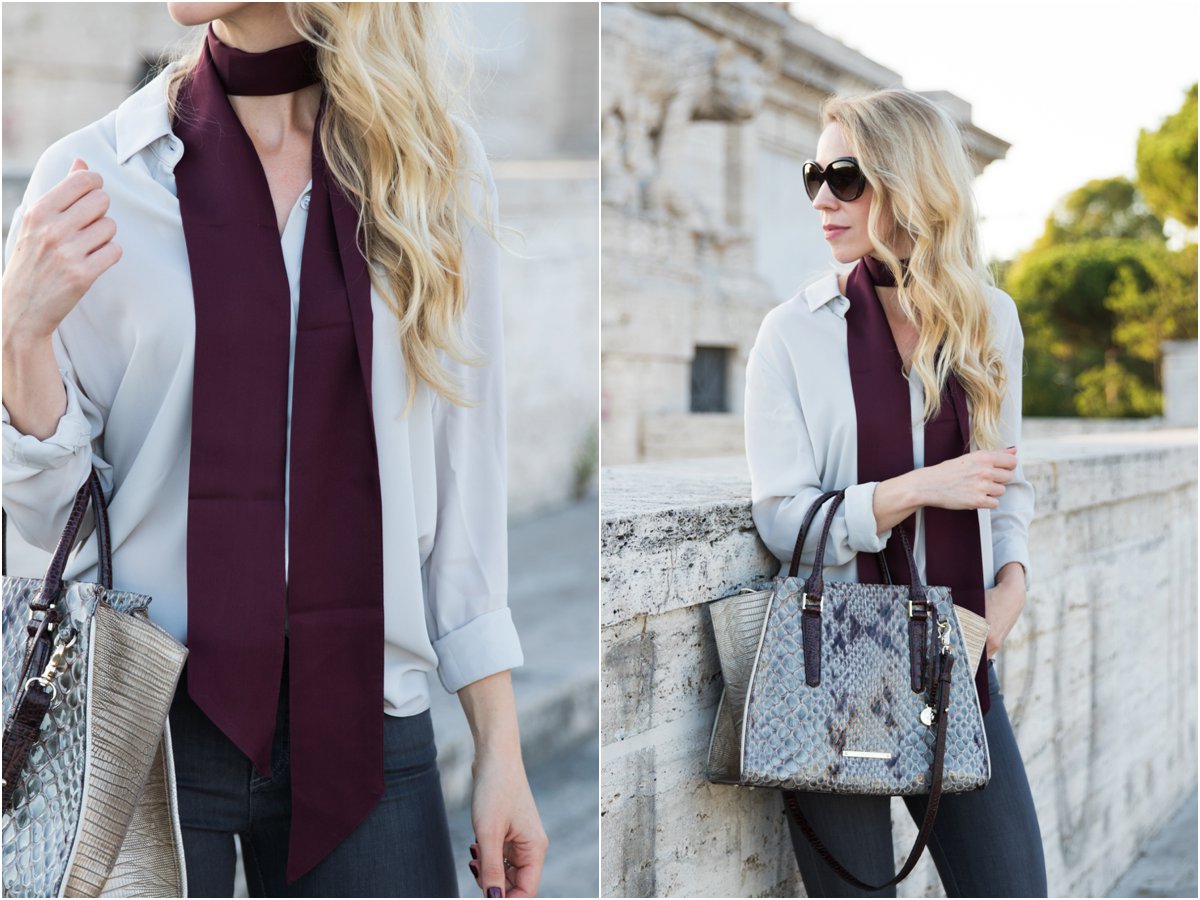 Today's look was created with a few autumnal elements in mind: snakeskin, suede, and rich color. Two of my favorite fall palettes, gray and burgundy, combine for a transitional outfit I'll be recreating quite a bit while it's still warm. I told you guys I'd be featuring skinny scarves often on here and I used this one to set off the neutral tones of my outfit with a subdued yet distinctive pop of color.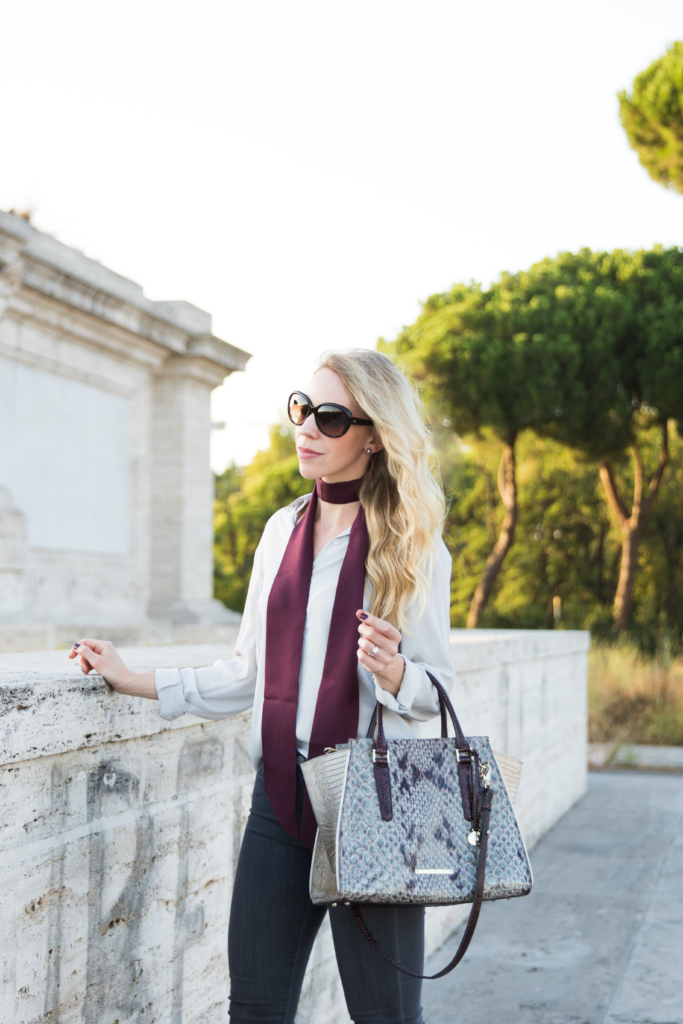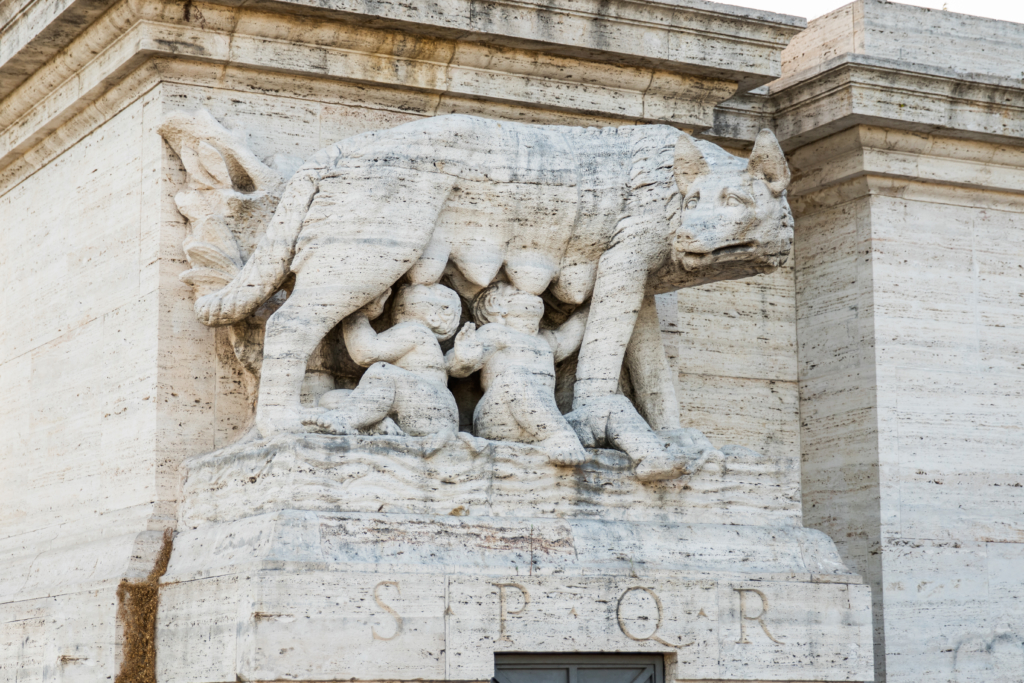 The bridge where we took these photos boasts several sculptures of Romulus and Remus, the iconic twins who star in the legend from which the city of Rome was created. If you aren't familiar with the myth, you can read more about it here.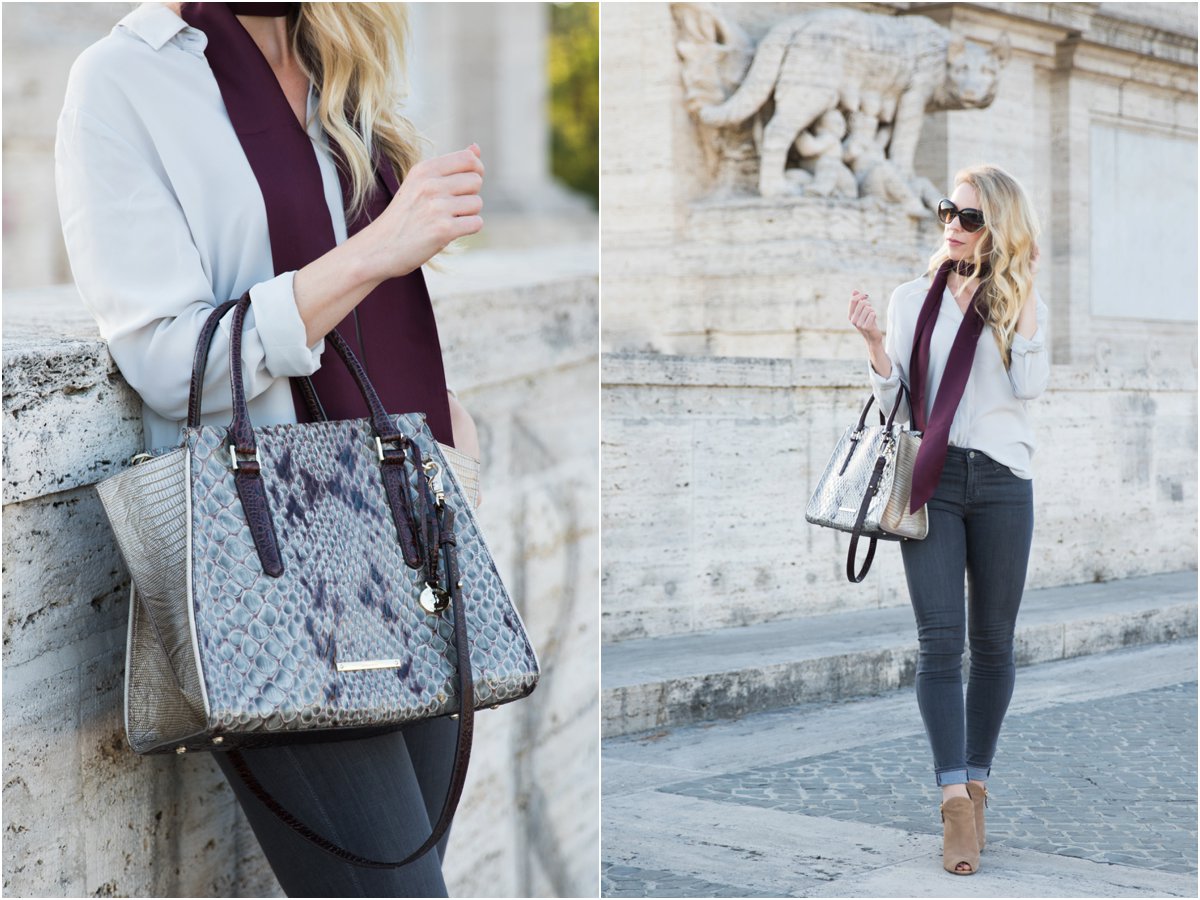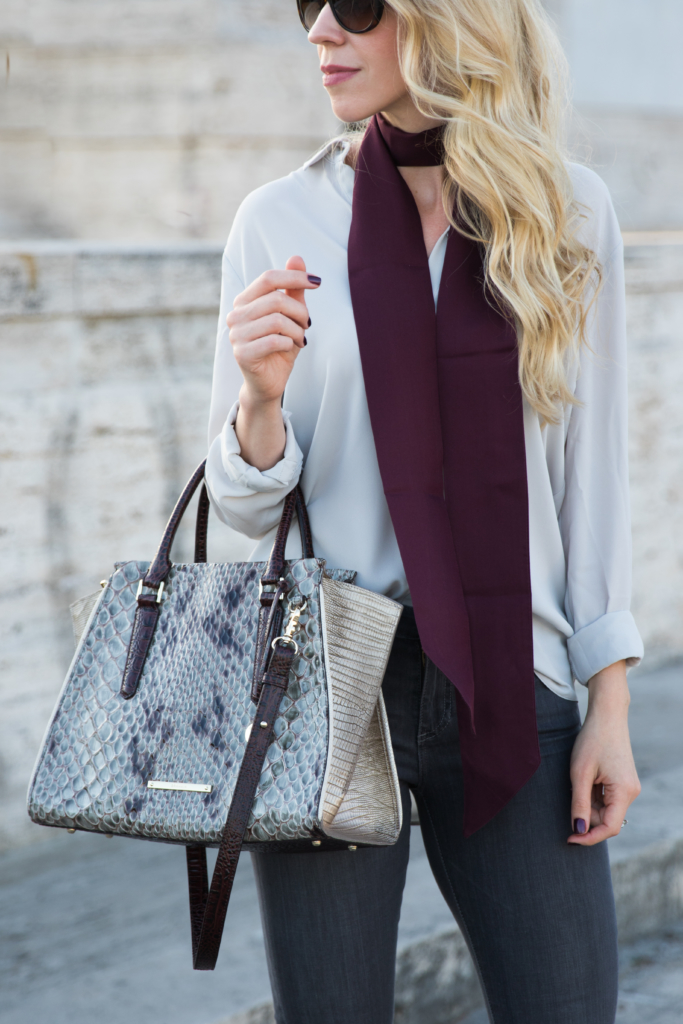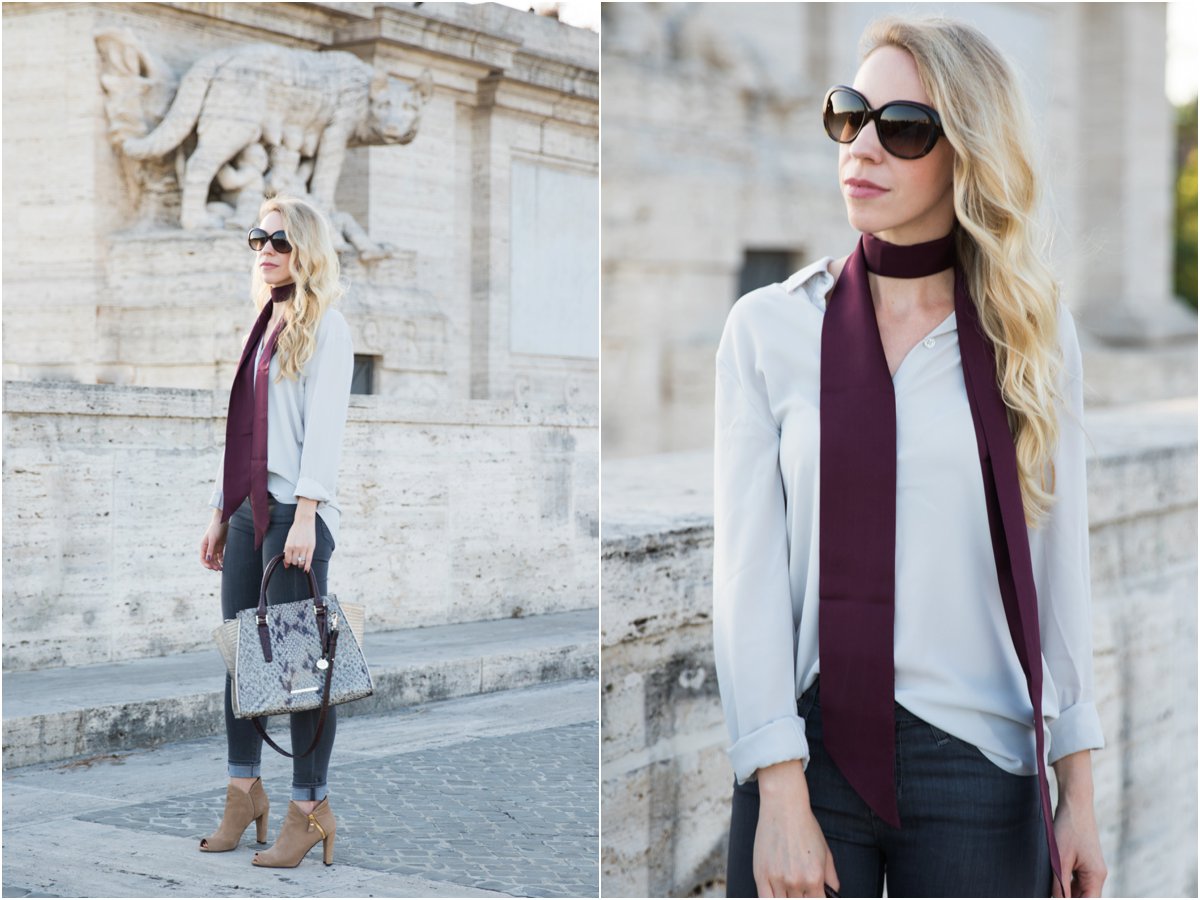 If anyone has any good book recommendations, I would love to hear them—I need to download a few on my iPad for the (long) flights. I hope all of you have a wonderful weekend and I'll be back next week with a new post. As always, thank you so much for reading!
Shop the Post