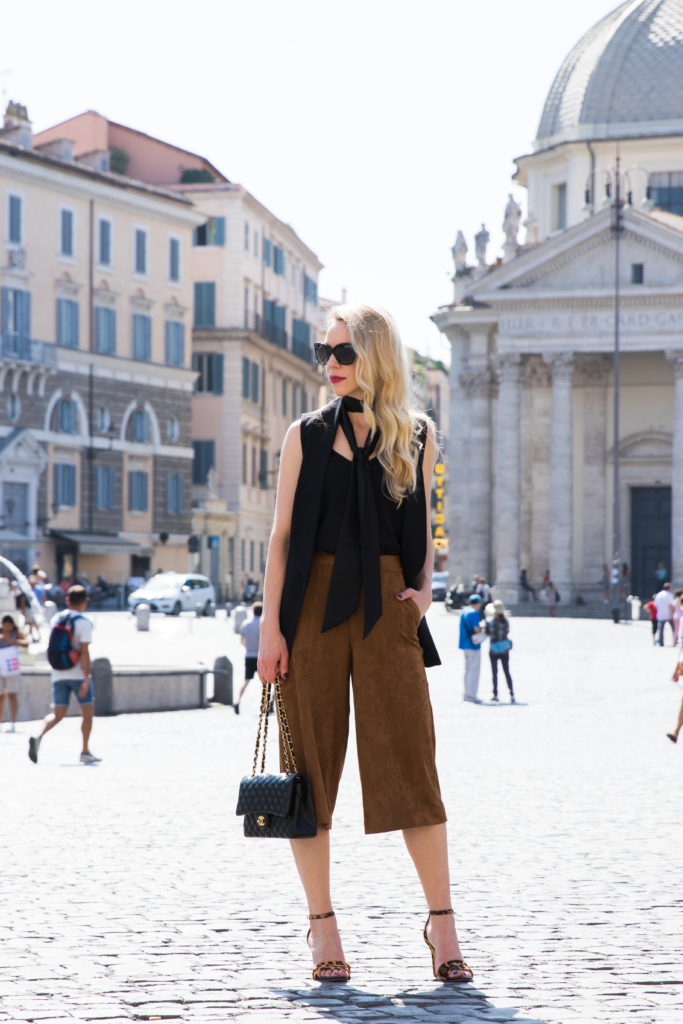 Ciao, everyone! I hope all of you enjoyed the weekend and your Monday is off to a good start. Our weekend was pretty low-key since we're prepping to leave for vacation on Friday. We are headed home to Virginia for a few weeks and are pretty excited since we haven't been back since last November. I'm especially looking forward to my mom's home-cooking and catching up with girlfriends!
We've tried to take photos in all of Rome's noteworthy areas and I realized we hadn't shot any in Piazza del Popolo. The name literally means 'the people's square', and it's certainly one of Rome's most popular hangouts for tourists and locals alike. We tried to get there relatively early in the morning before it got too crazy—the rest of the city may be quiet during August, but the tourist population is at its peak!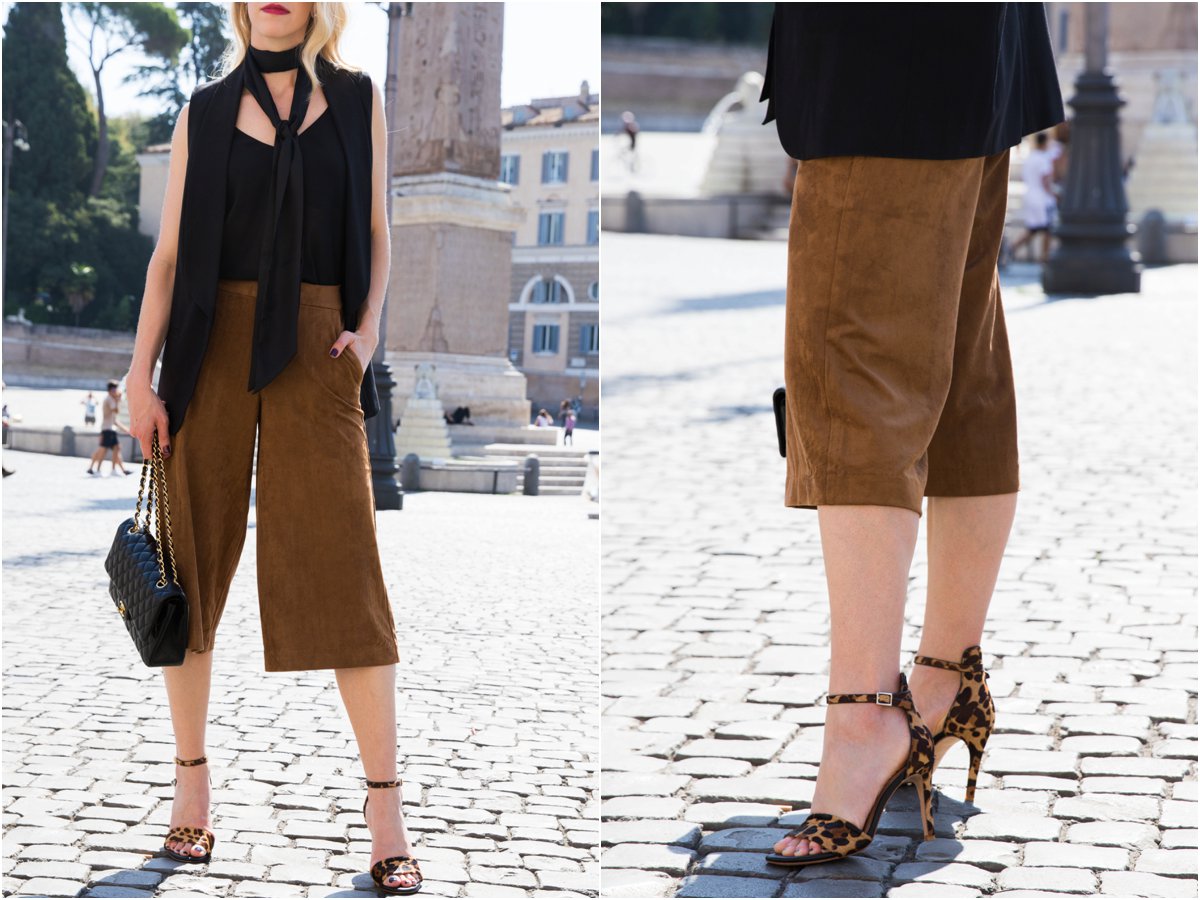 I'm obsessed with everything suede, and also culottes, so when I spotted this pair from Old Navy, I didn't hesitate to snap them up. In fact, this was one of the quickest shopping decisions I've ever made—I usually put things in shopping carts and deliberate over my wish lists for weeks before I purchase anything. These were definitely a winner: the fabric is SO soft and super stretchy, plus the just-below-knee length is flattering (they also come in tall and petite sizes). My only minor complaint is that the fabric looks slightly 'stripey' in certain light, but that can probably be expected for faux suede. I definitely think they are worth the price tag of less than $40, and plan on wearing them into fall with sweaters and booties.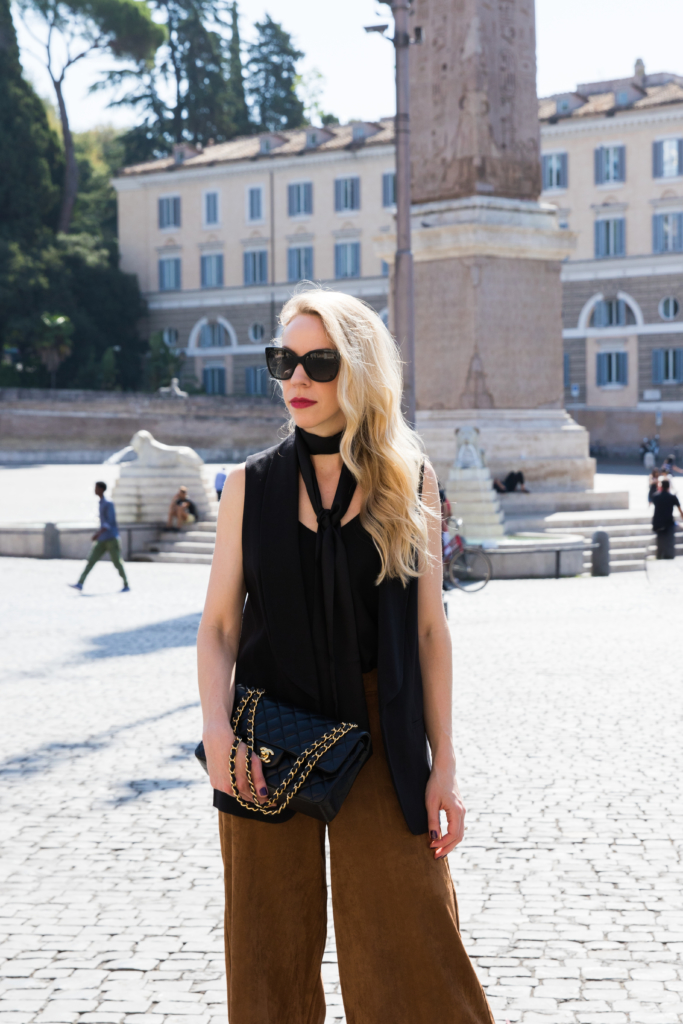 Just a heads up that I'm having a major moment with skinny scarves, so you'll probably be seeing a lot of them on here. I purchased this one in two colors during Nordstrom's anniversary sale and there are many others you can find here as well. They're a fun accessory to kick basic outfits up a notch and can be tied multiple ways. I'm considering doing a post on skinny scarf styling/tying and would love to know if that's something any of you would be interested in reading!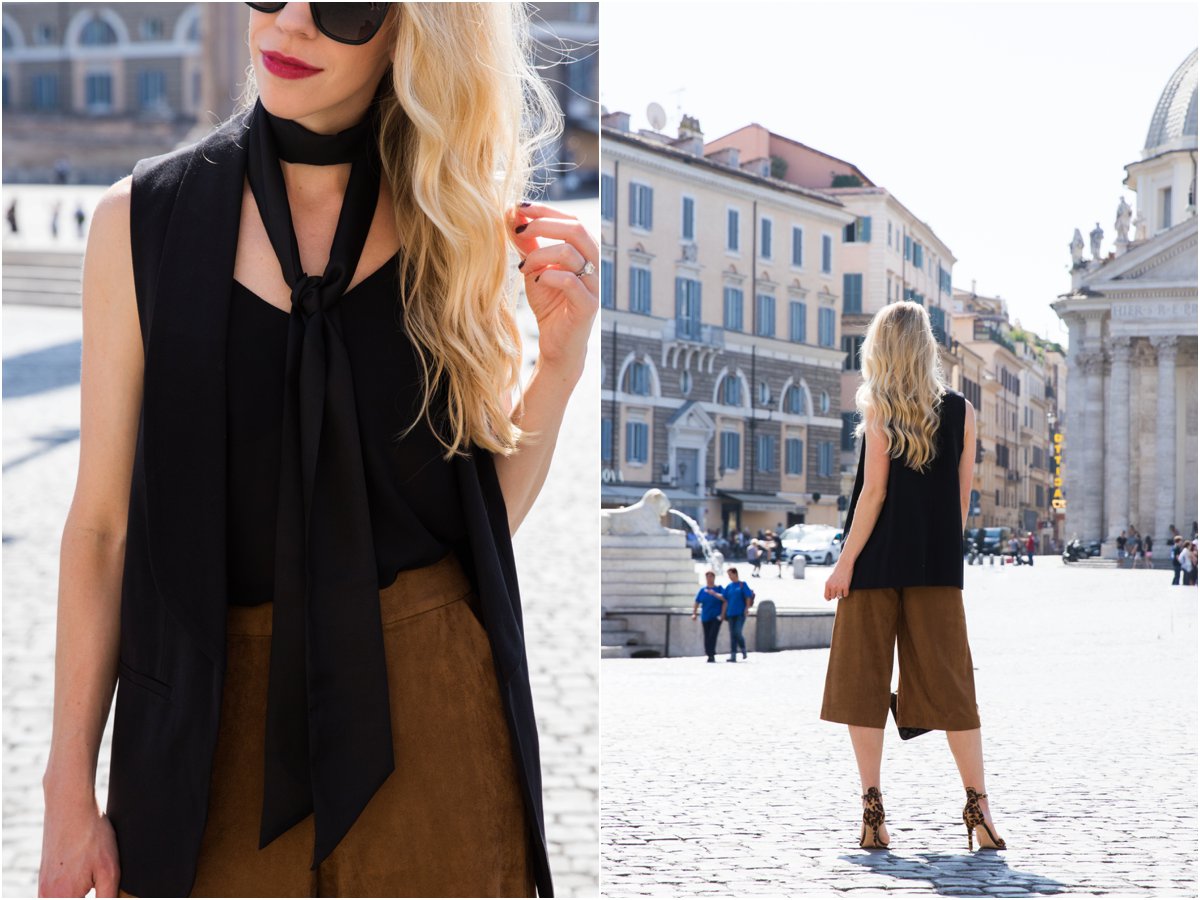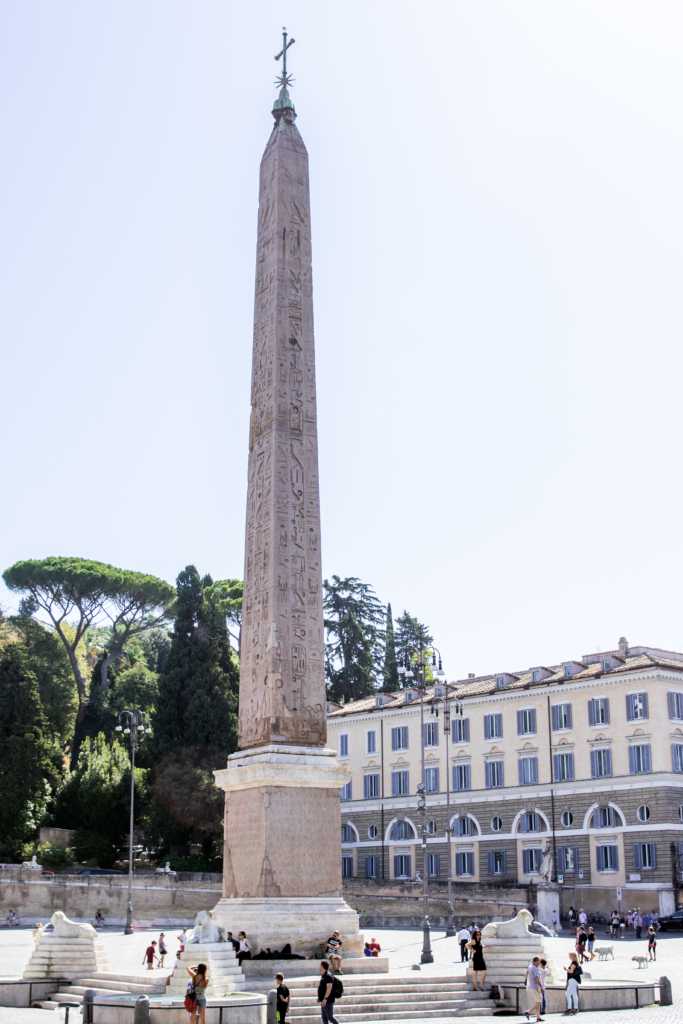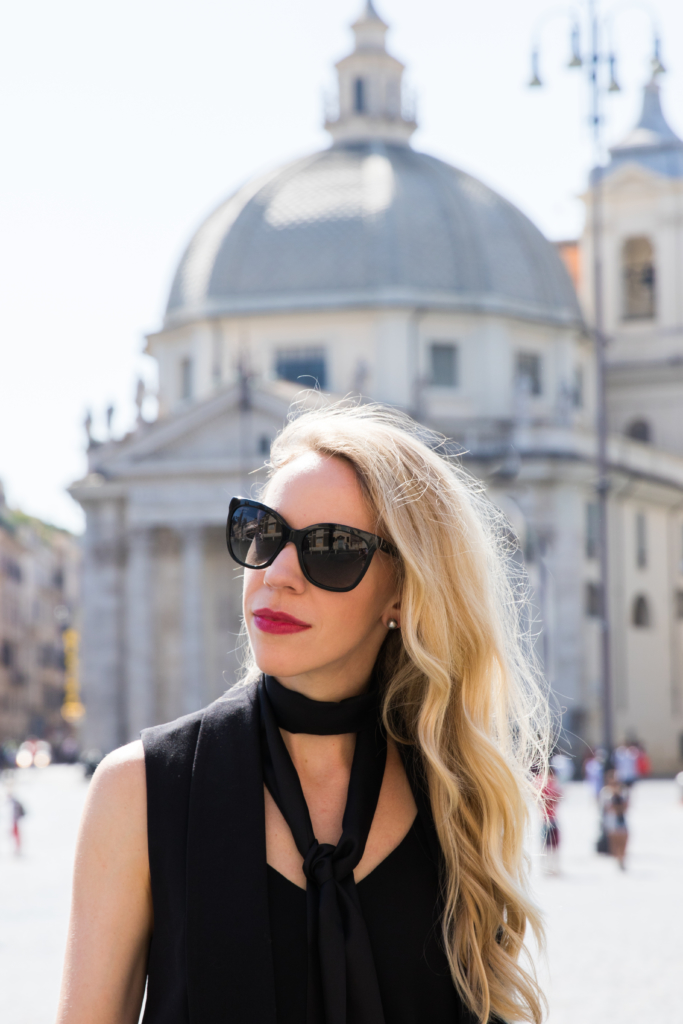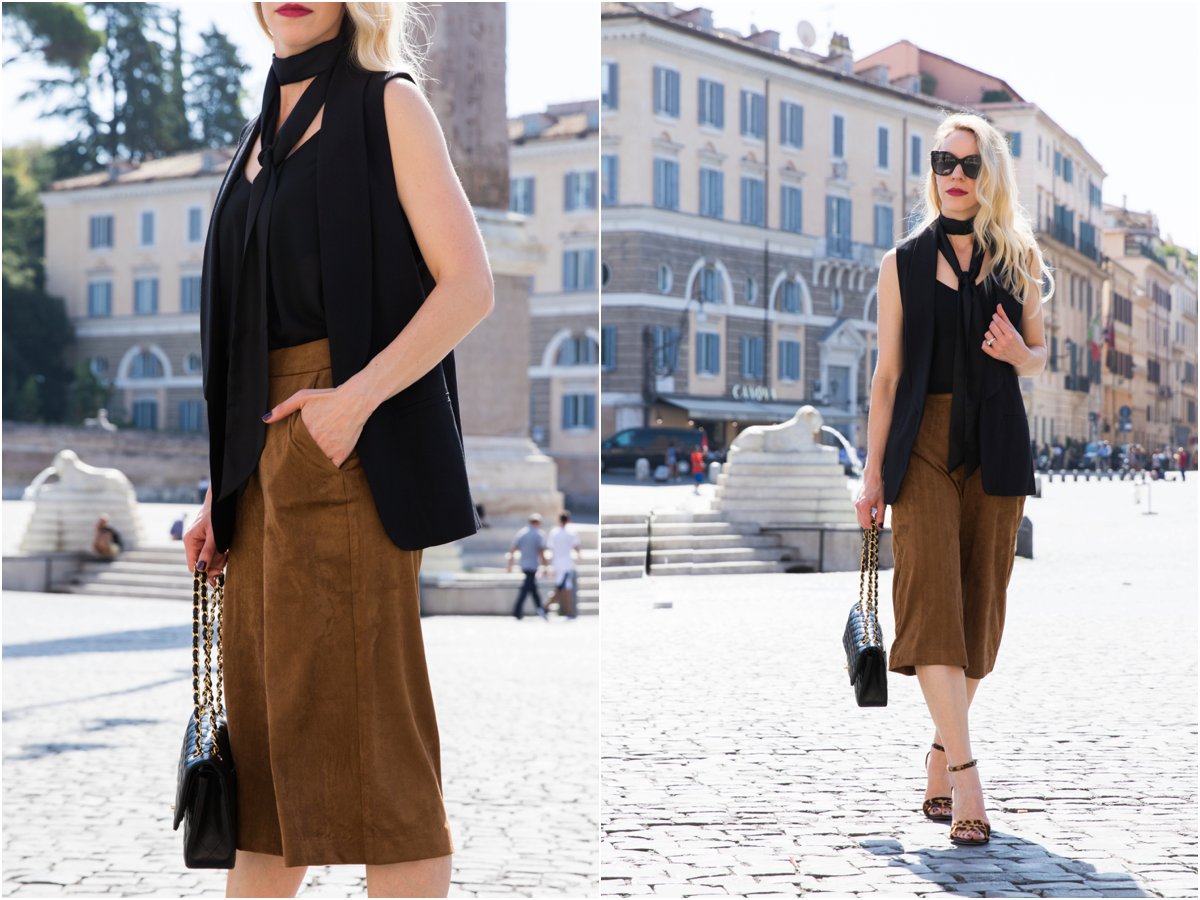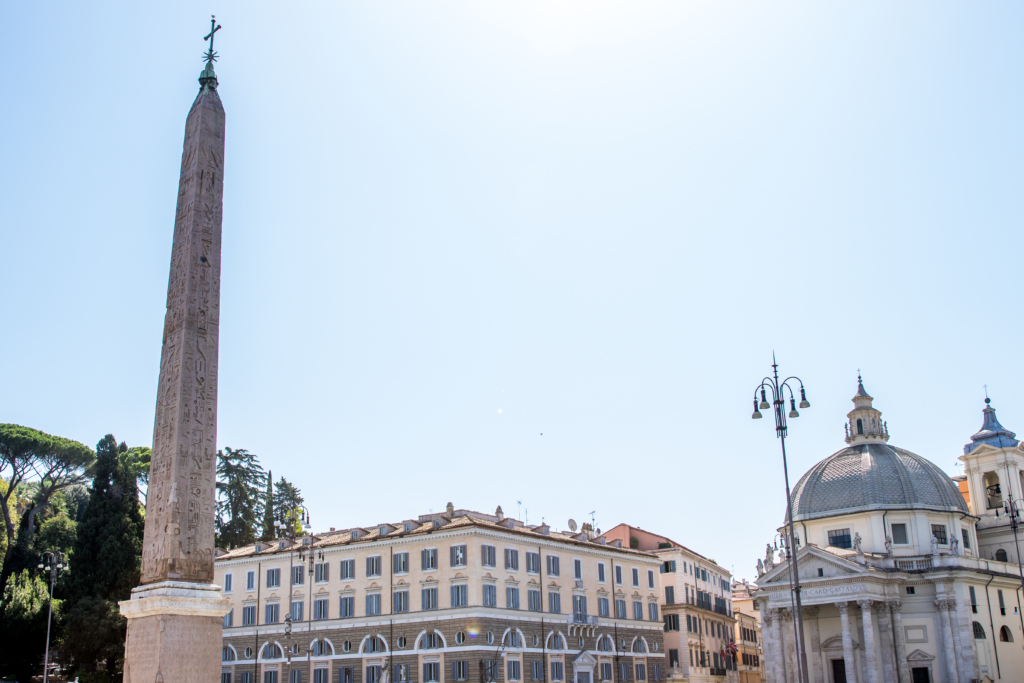 What do you think about skinny scarves—yay or nay? Have a wonderful evening and thanks for taking a few moments to stop by my blog!
Shop the Post

Linking with More Pieces of Me, Sincerely Jenna Marie, Pink Sole & Still Being Molly