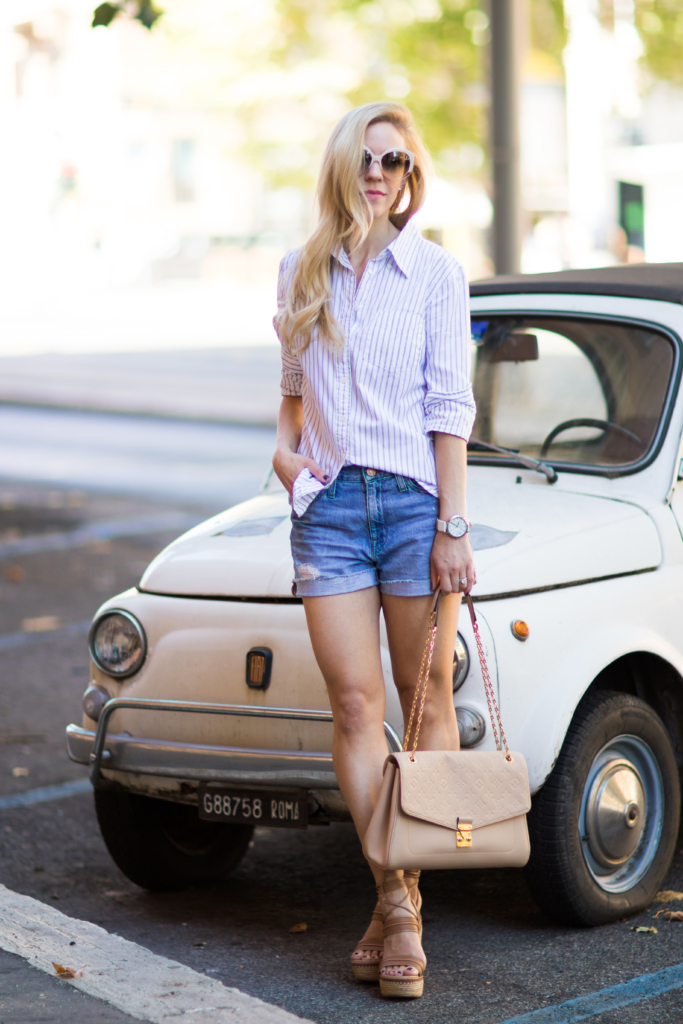 This little striped shirt from J. Crew is proof that classics never go out of style (much like the Fiat in these photos!) It could nearly be called vintage, too, because I'm pretty sure I bought it somewhere at the beginning of college. Has it really been over fourteen years since I started college?! Now I'm starting to feel old. It's becoming more and more apparent to me that whoever coined the saying, 'time flies,' really knew what they were talking about.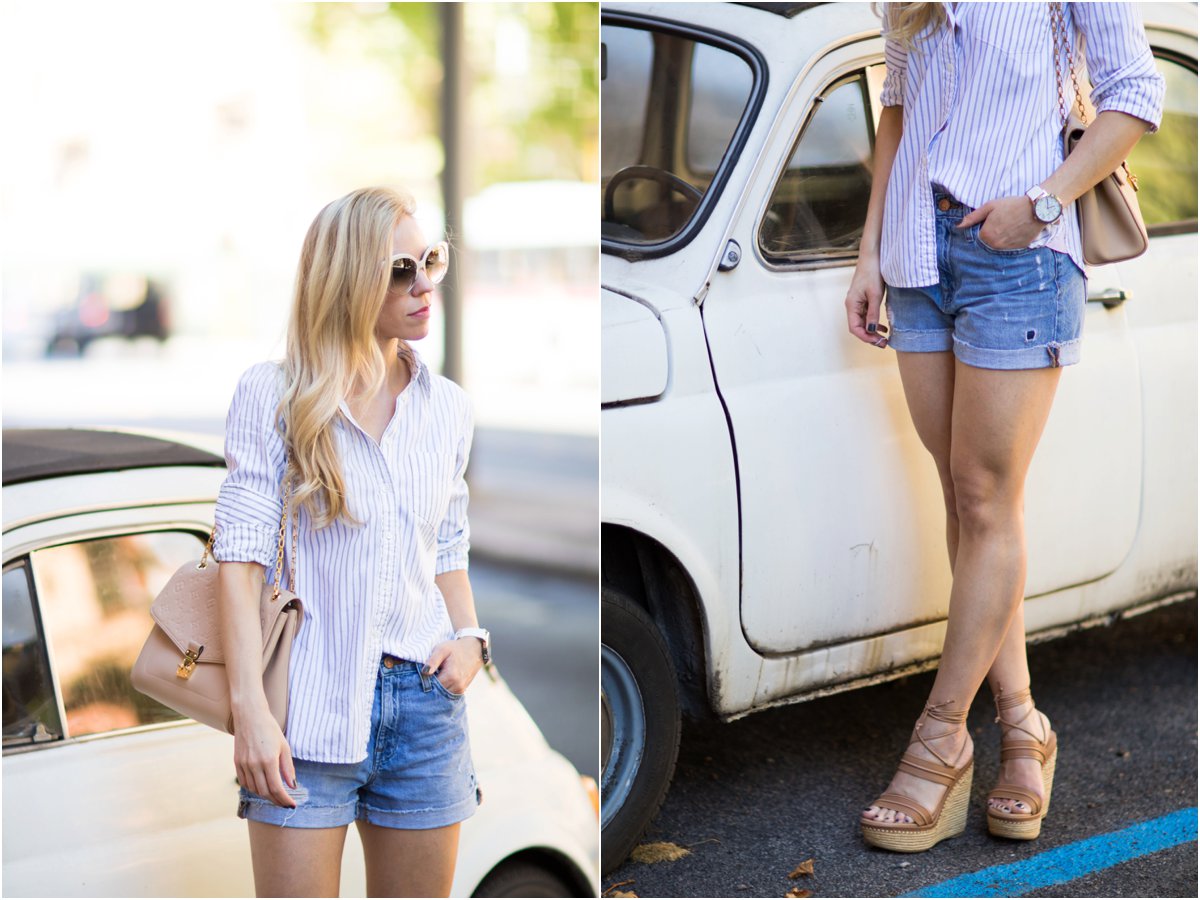 This button-down may be old, but wearing it with newer pieces from my wardrobe made it feel brand-new again. Speaking of new, these lace-up wedges I bought over the summer are now 50% off and most sizes are in stock—if you're a Stuart Weitzman fan, you'll know that's a pretty amazing deal!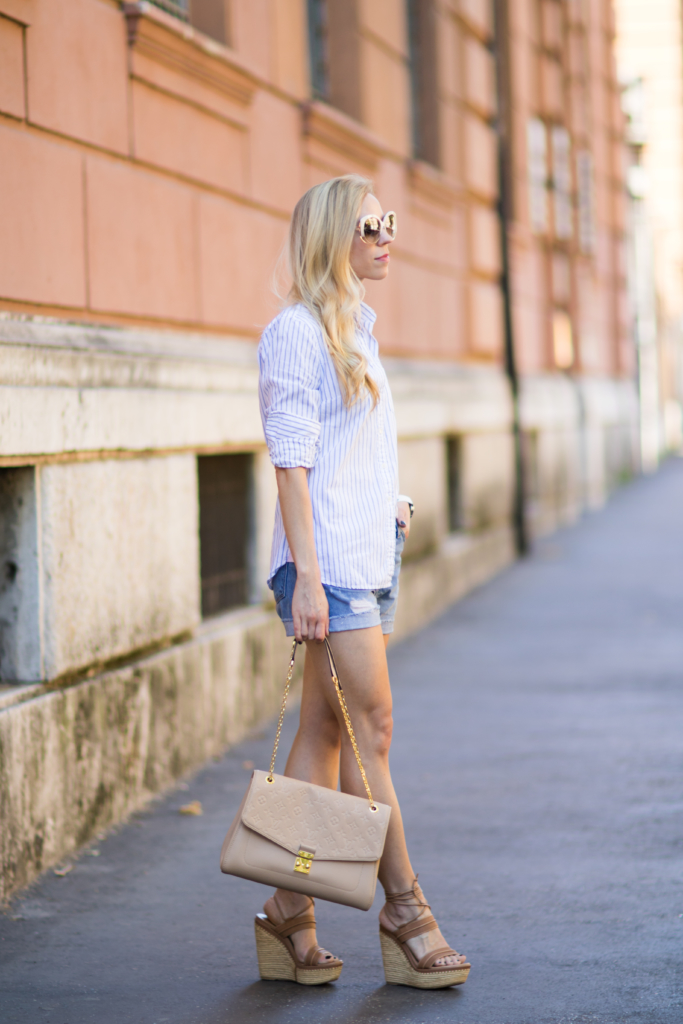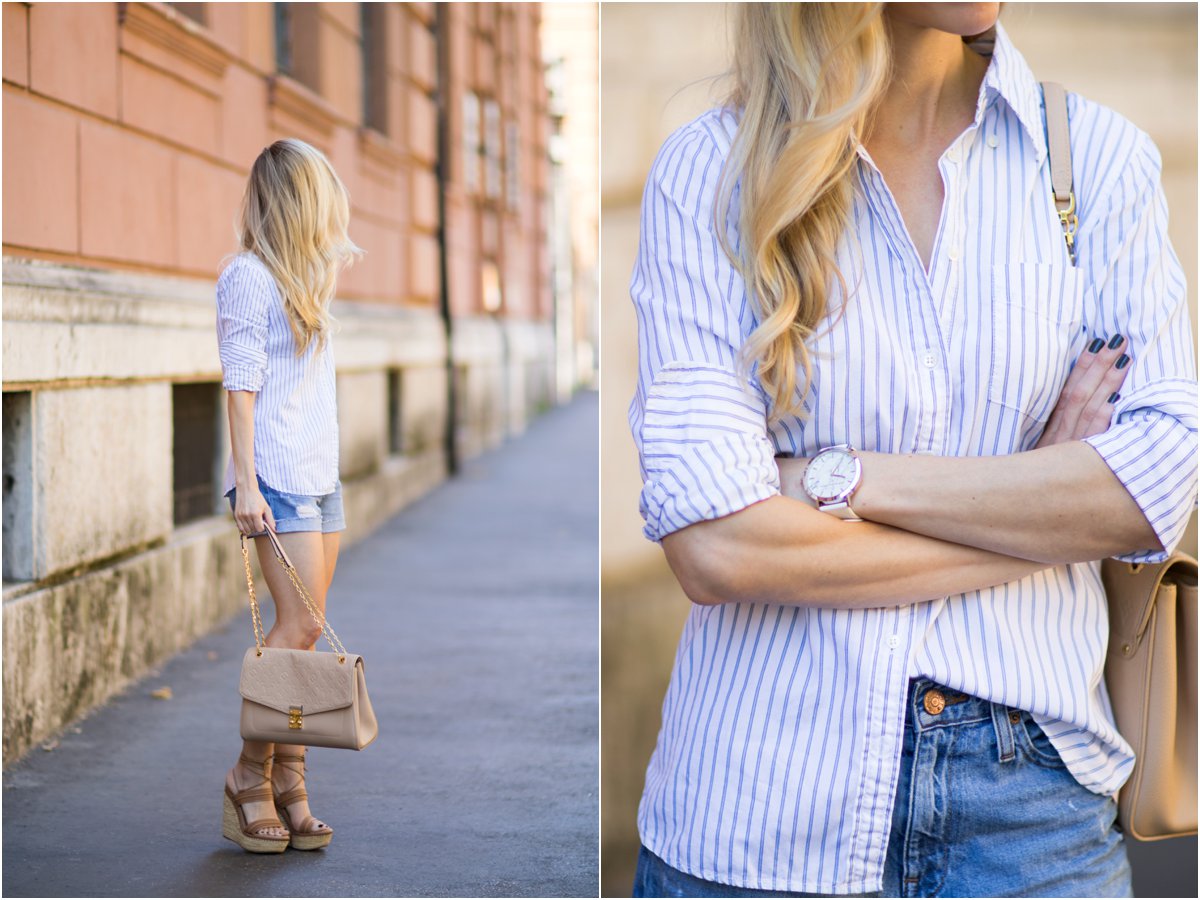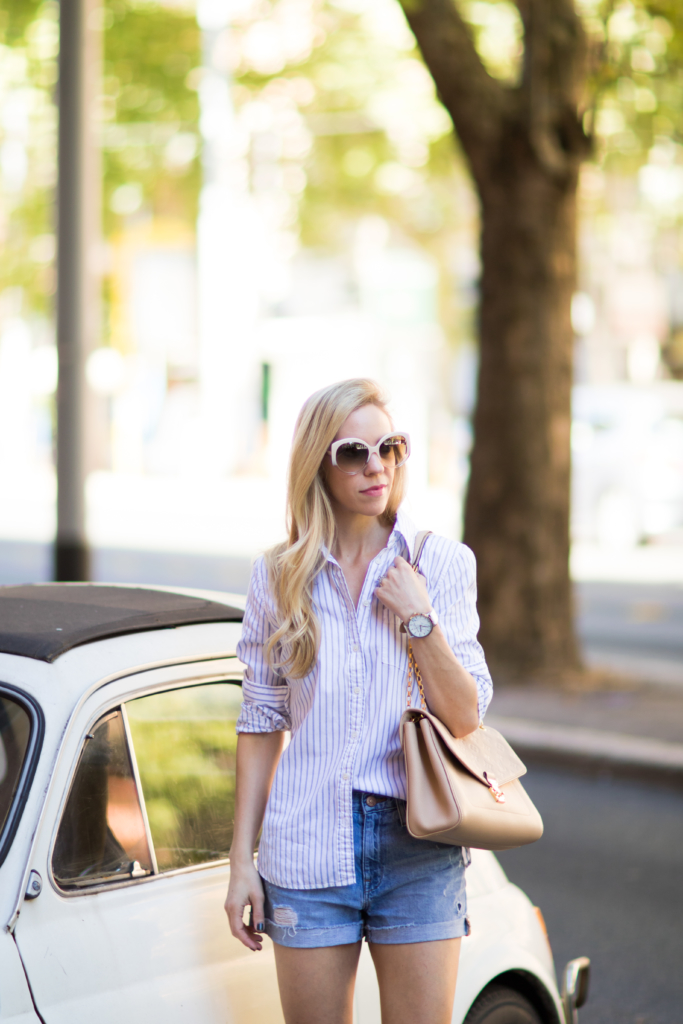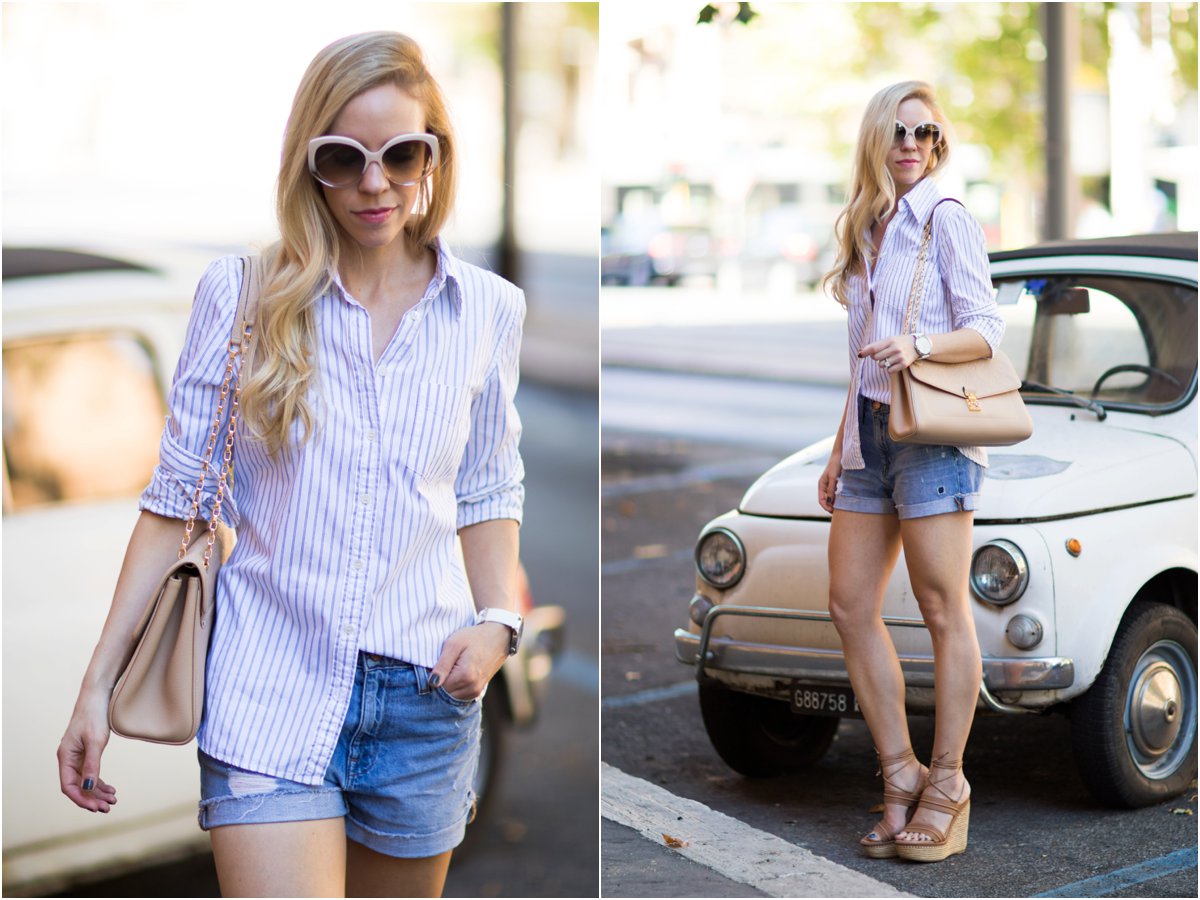 We took these photos on Monday, which was the Ferragosto holiday, and I don't think I've ever seen Rome as quiet before. The main streets that are usually super busy were absolutely empty, and for such a large city, it was really strange. Personally, my husband and I are enjoying the peace and quiet while it lasts until the end of the month!
Shop the Post
Linking with The Pleated Poppy & Color and Grace