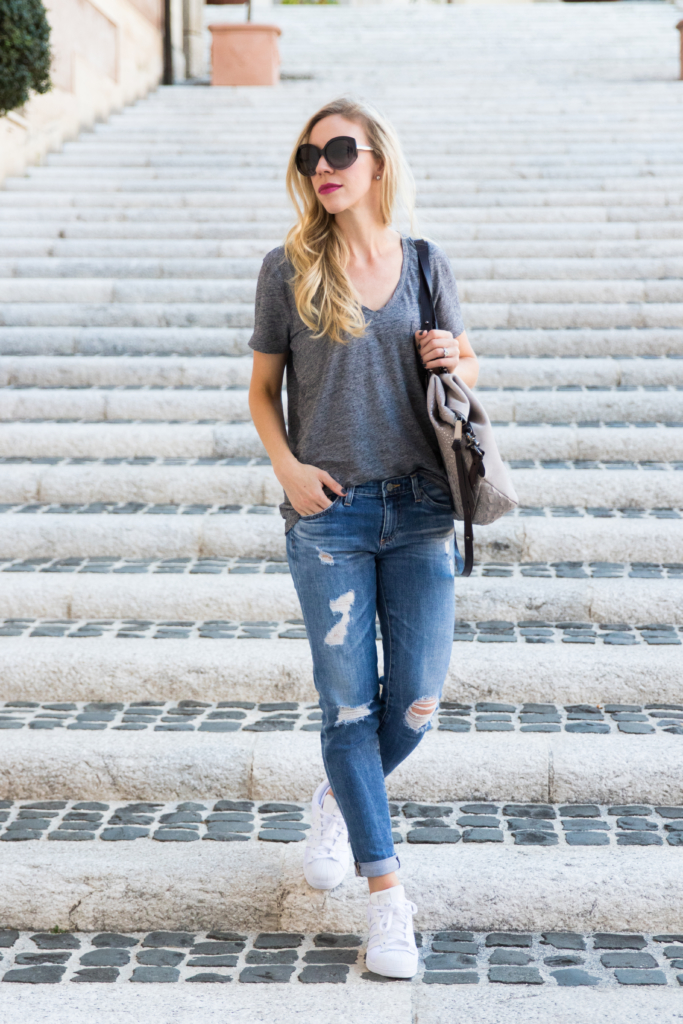 Happy Monday, and Buon Ferragosto to those of you in Italy! Today is the official start of the summer holiday season and Rome is absolutely dead right now since most locals have fled the city for vacation. It was also nice for my husband and I since we both got today off from work! We took advantage of the long weekend with a day trip to Montecassino on Saturday, an area about an hour south of Rome which is famous for its architecture, art collection, and as a site of one of World War II's most brutal battles. My husband is a huge history buff, so it's been on his bucket list ever since we moved here. I added a bunch of photos from our tour of the Monks' Abbey of Montecassino at the end of this post, but first I'll share a little bit about the casual outfit I wore.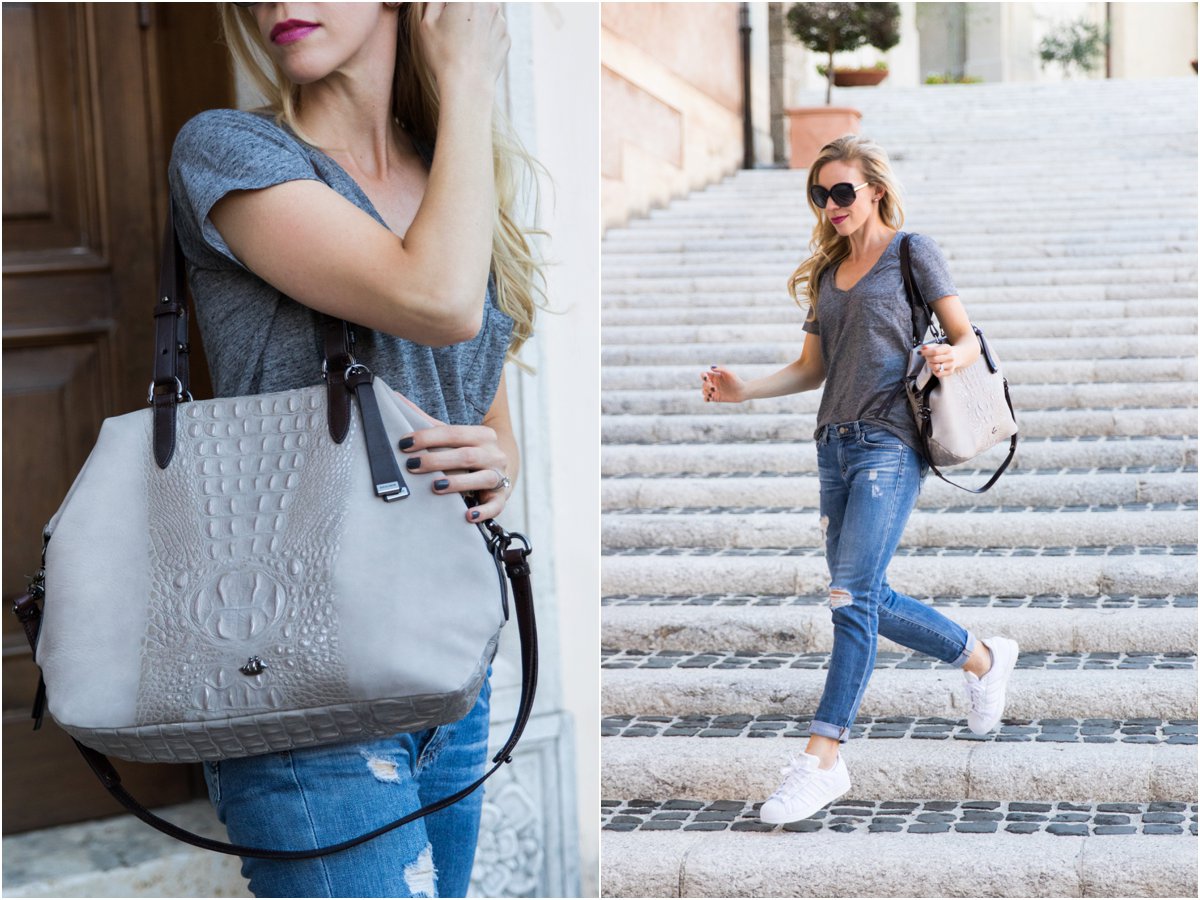 I always make sure to dress comfortably whenever I know we'll be walking a lot, so a tee with jeans and sneakers is my typical go-to outfit. I may have said it before, but this tee is my absolute favorite—I have it in four colors and it is hands-down the best for quality and price (less than $20!) I sized up for a roomier fit.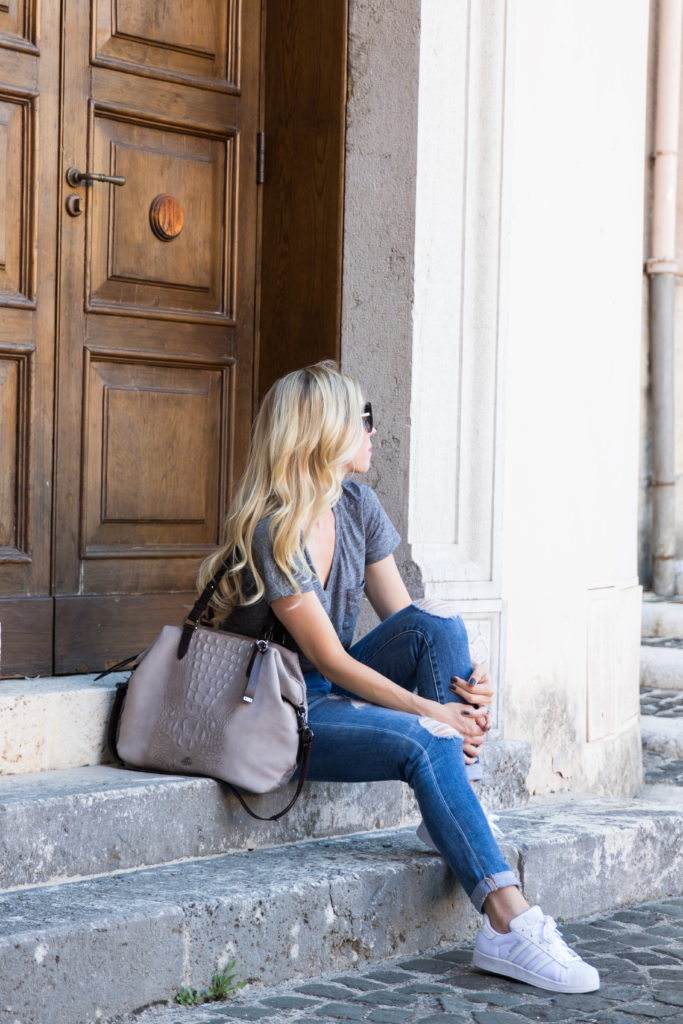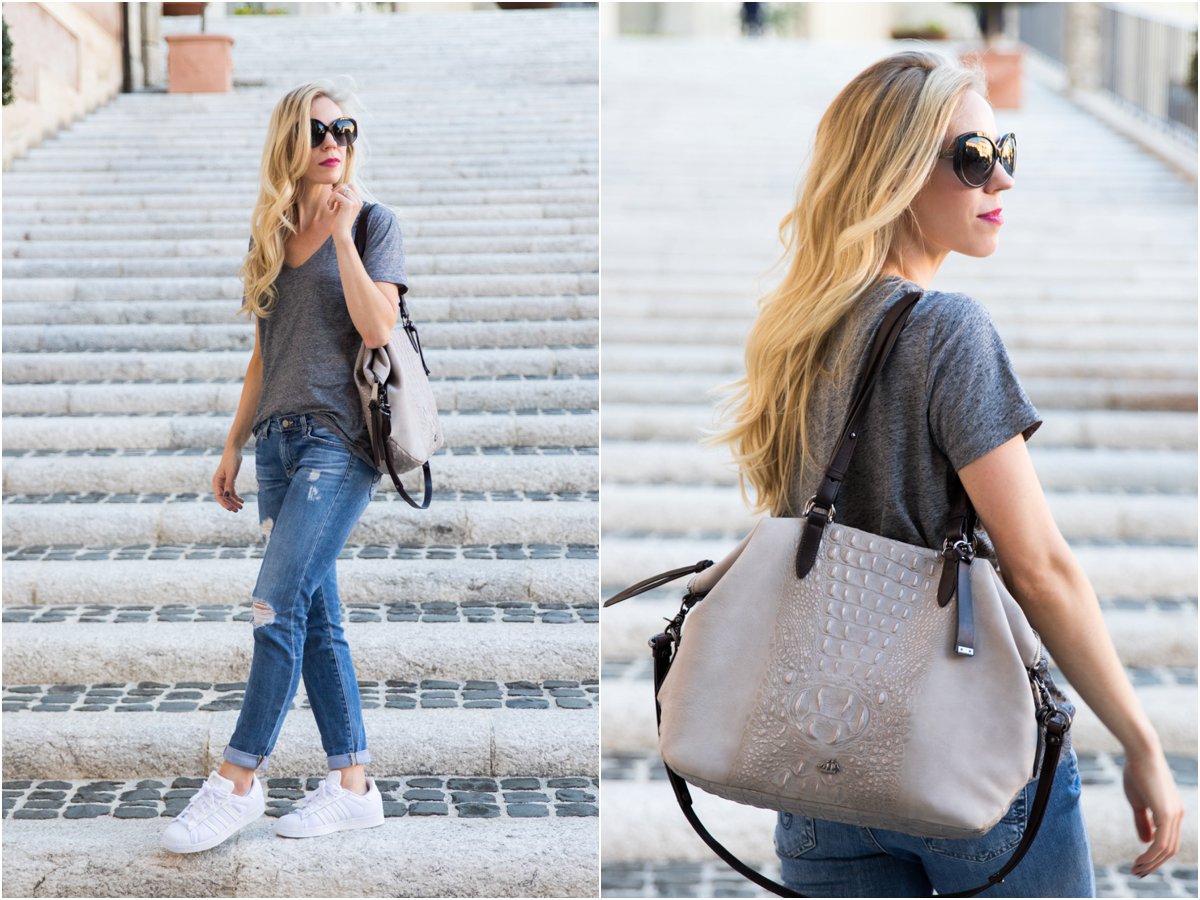 Fair warning: you'll also be seeing a lot of this new beauty from Brahmin—when I was putting this post together, I noticed the majority of my photos focused on the bag, but I just can't get enough of it (sorry not sorry, right?) The suede material is so buttery soft that I find myself petting it sometimes, ha!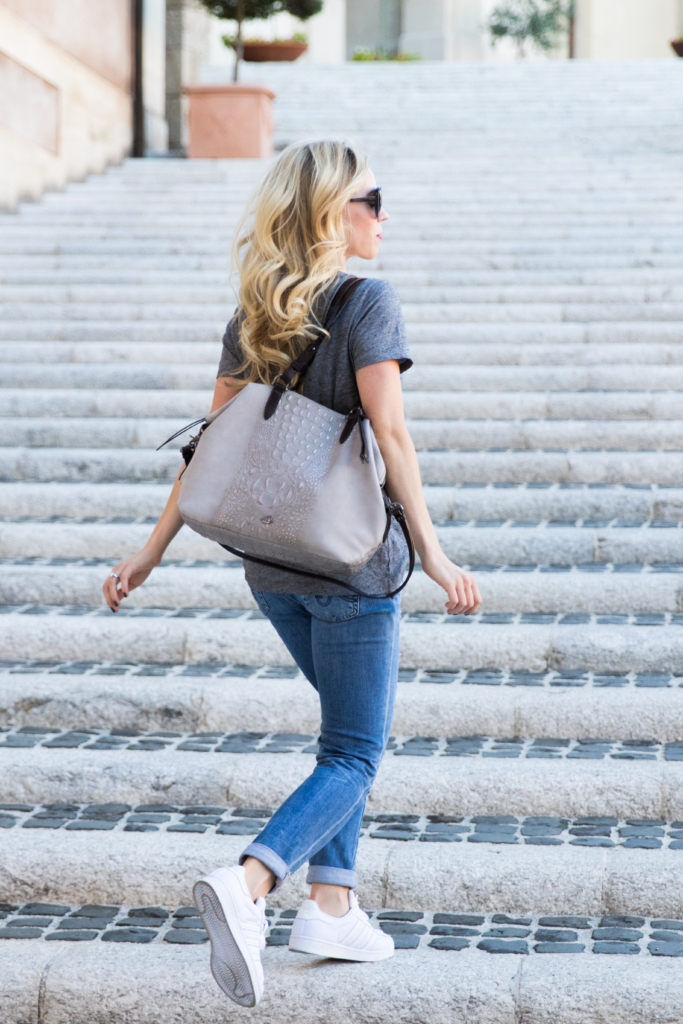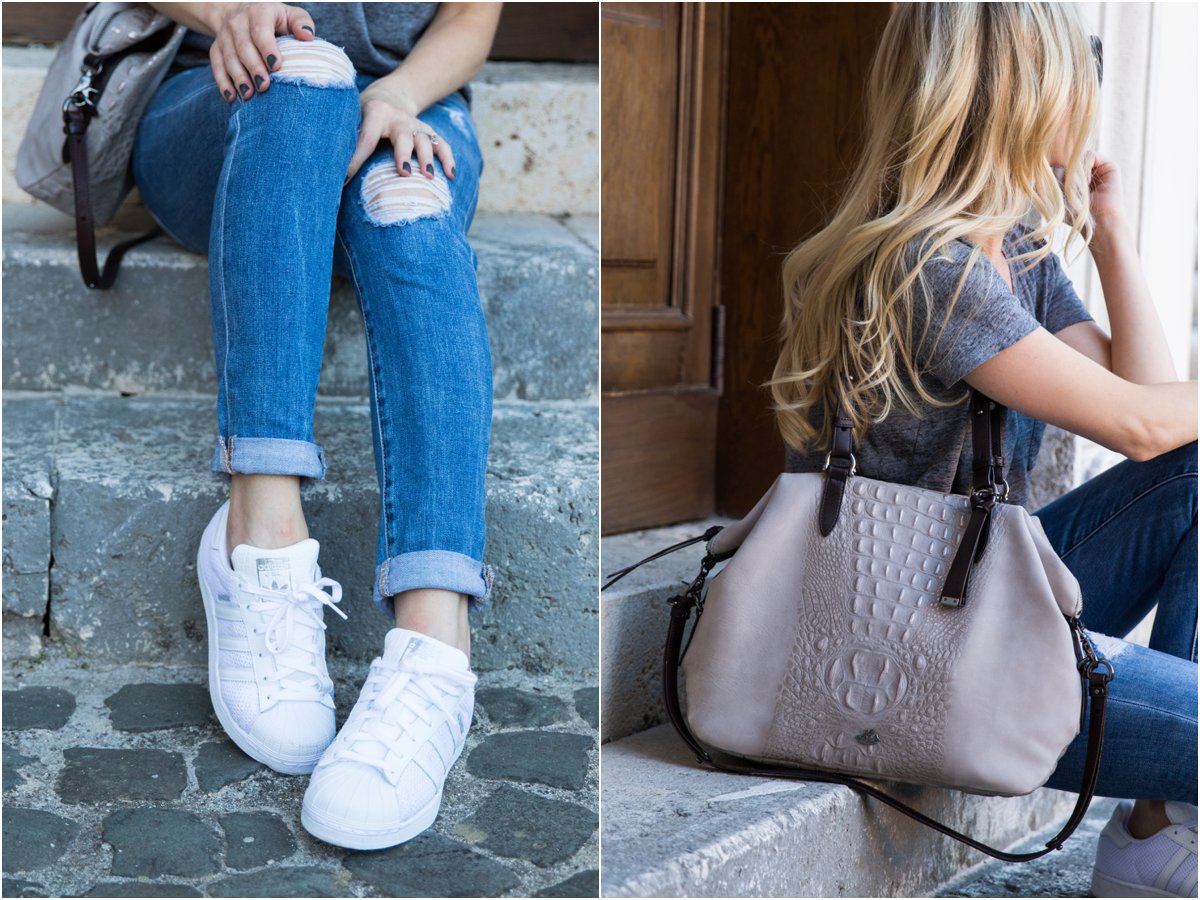 Outfit Details
Shop the Post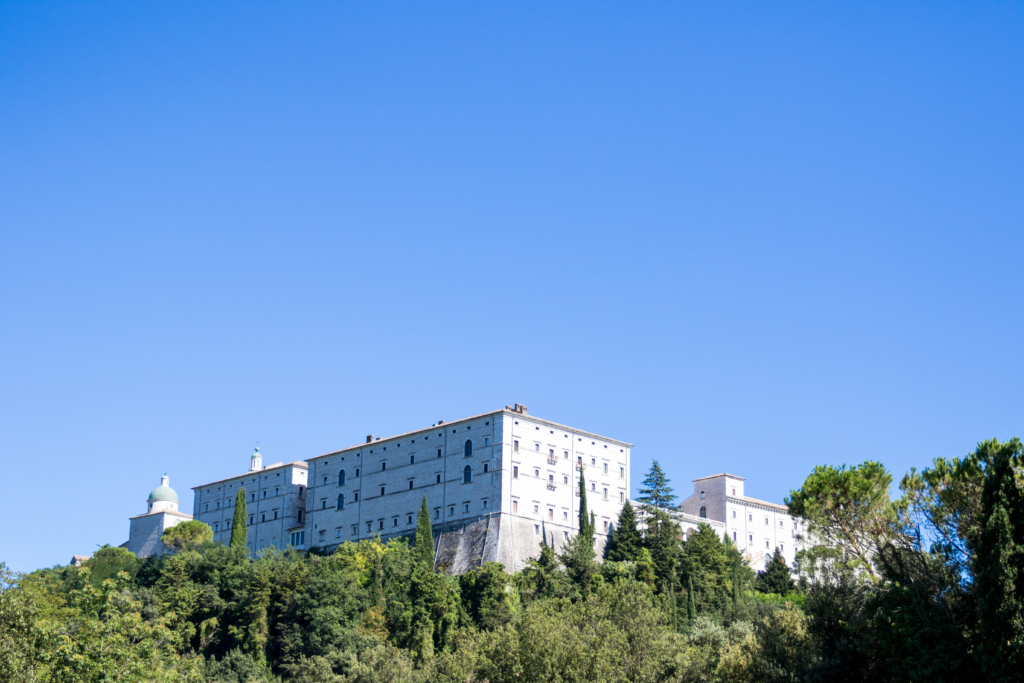 The Abbey of Montecassino has been destroyed several times throughout its existence of over 1,500 years, but has been completely restored since its most recent destruction during the Allied Italian Campaign of World War II. It's hard to believe the video and pictures of smoldering rubble we saw in the war museum were of the same place pictured in the beautiful photos below.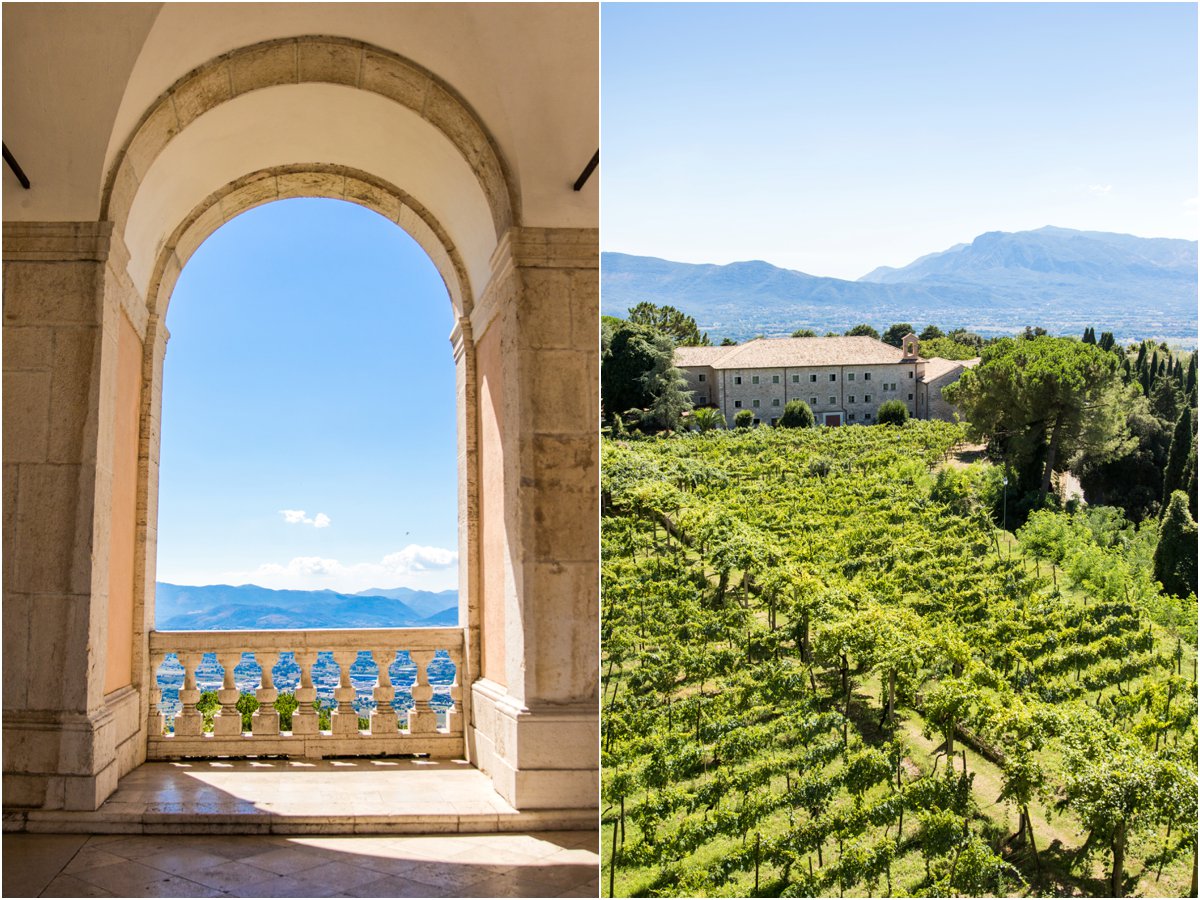 Sitting high atop a hill, the view from the abbey is absolutely breathtaking. The monks who live there make many different products, from body lotion to olive oil, wine, and Trappist beer (my husband's favorite).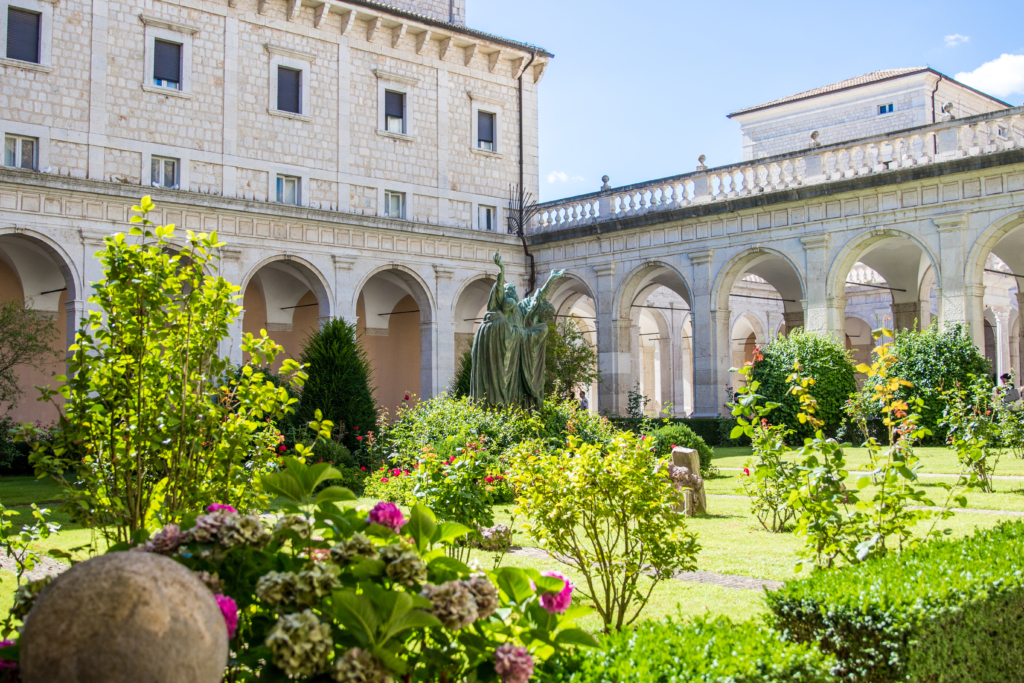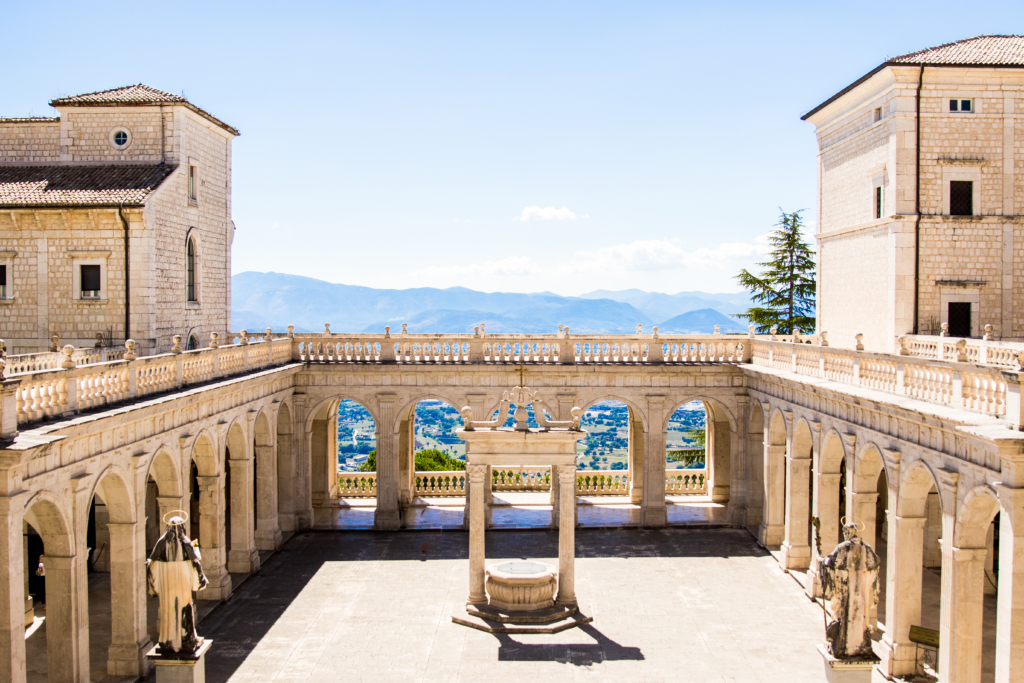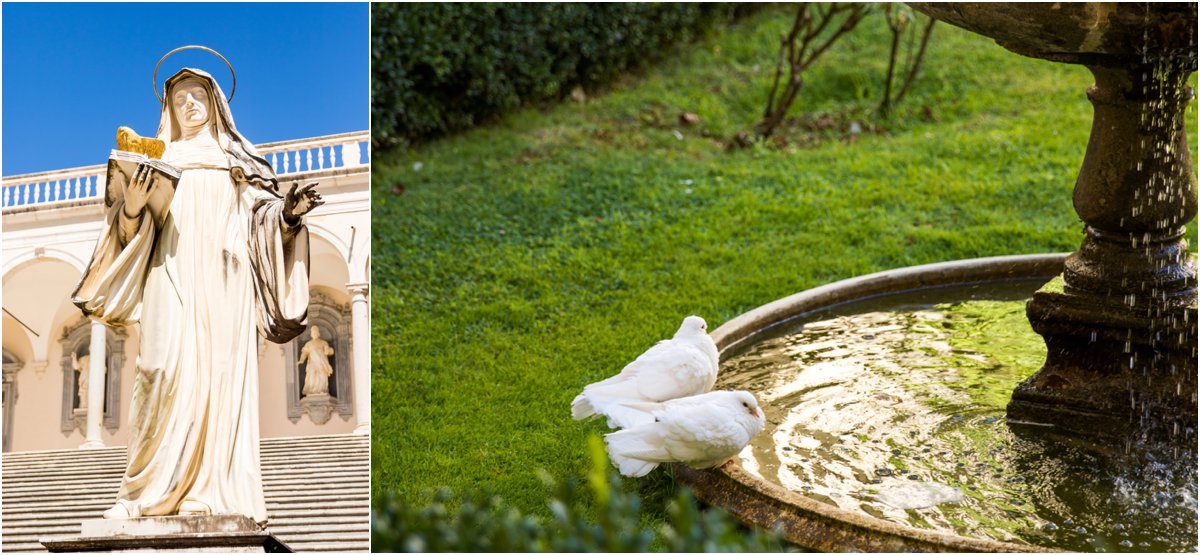 I'm not sure if they were released on the grounds, but we saw dozens white doves flying around the property.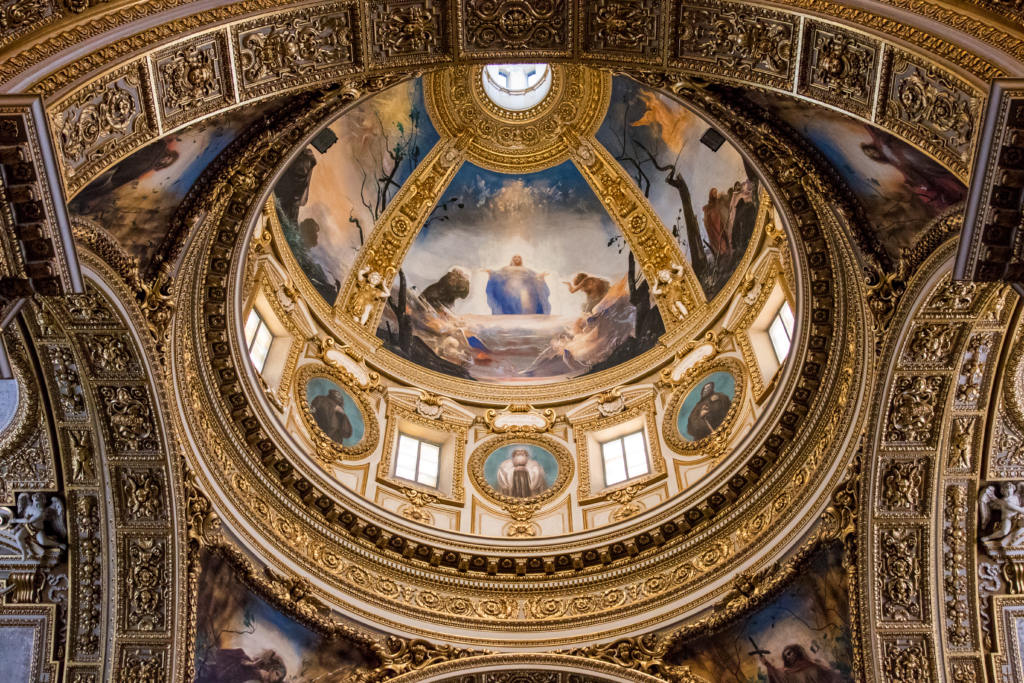 The inside of the church was incredible; I've seen many impressive churches since moving to Italy, but I think this may be the most beautiful. I always wonder how long it takes to create all of the artwork and sculpture—I just can't wrap my mind around how intricate all of it is!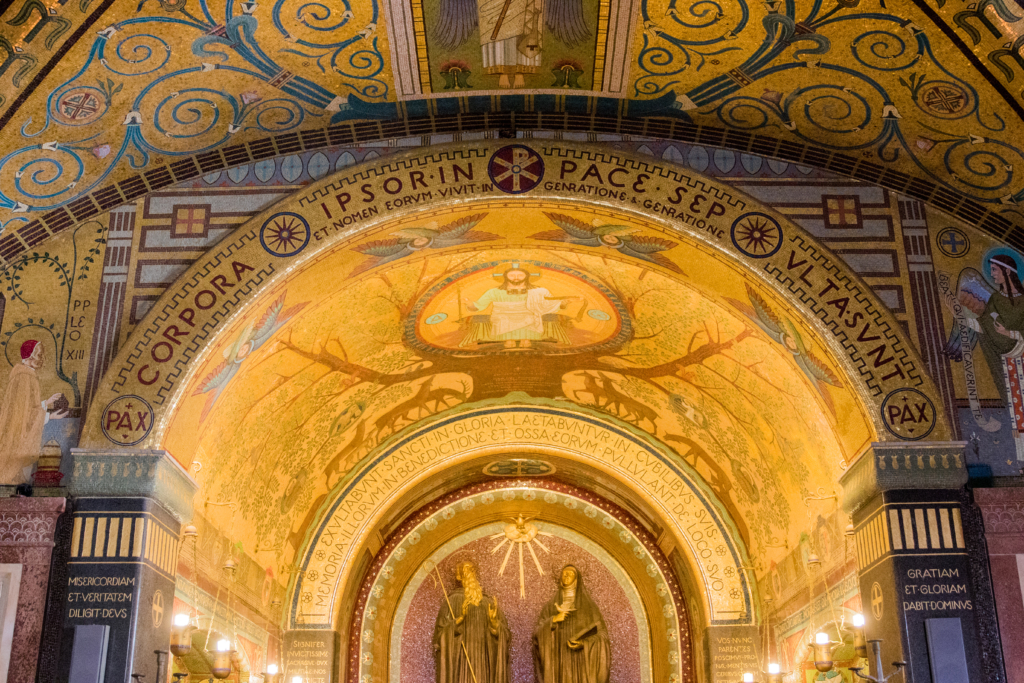 It's probably difficult to see, but this room was entirely covered with mosaic tiles. There was a section where you could leave a small offering for your own candle to light for prayer, which we did before leaving.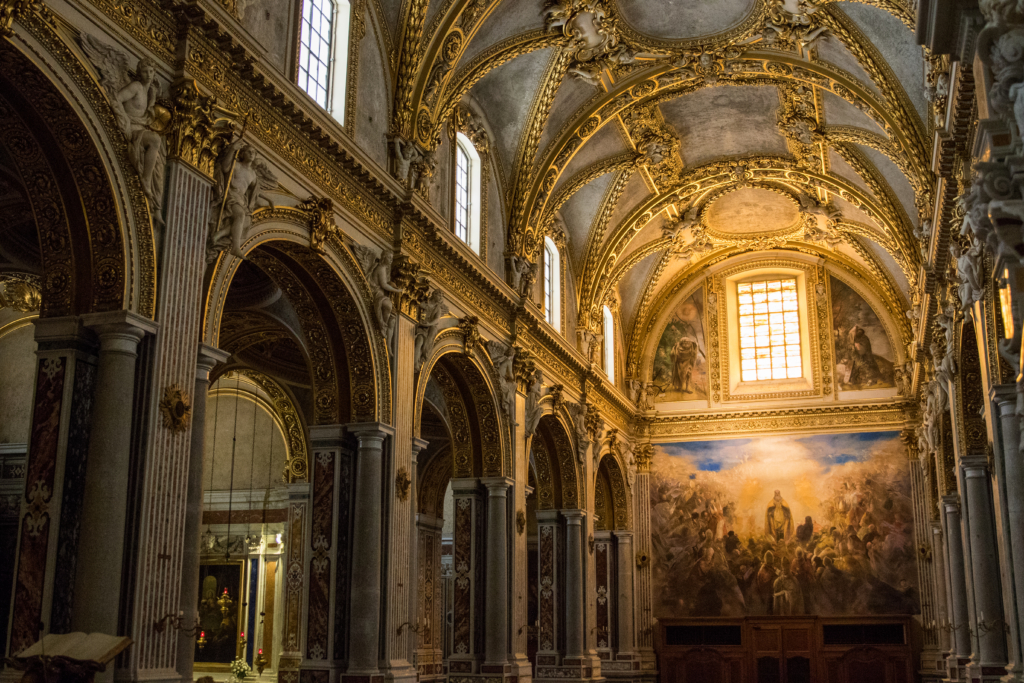 If you come to Rome and are really interested in World War II and/or church architecture, I highly recommend making the short trip here.
Linking with More Pieces of Me, Sincerely Jenna Marie, Pink Sole & Still Being Molly