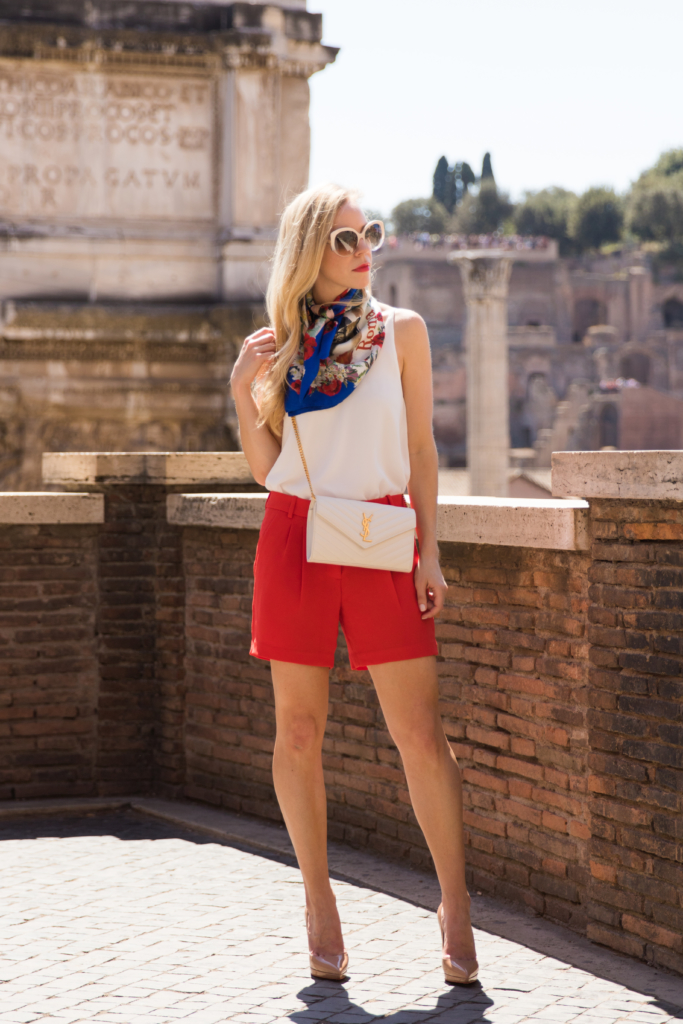 It's hard not to develop a penchant for classic style when you live in a place known as the Eternal City. Since moving to Rome over a year and a half ago, I've started to treat my wardrobe the same way by investing in timeless pieces I'll treasure forever. Of course I still like to buy trendier items occasionally, but now I consider how often I'll use something before purchasing.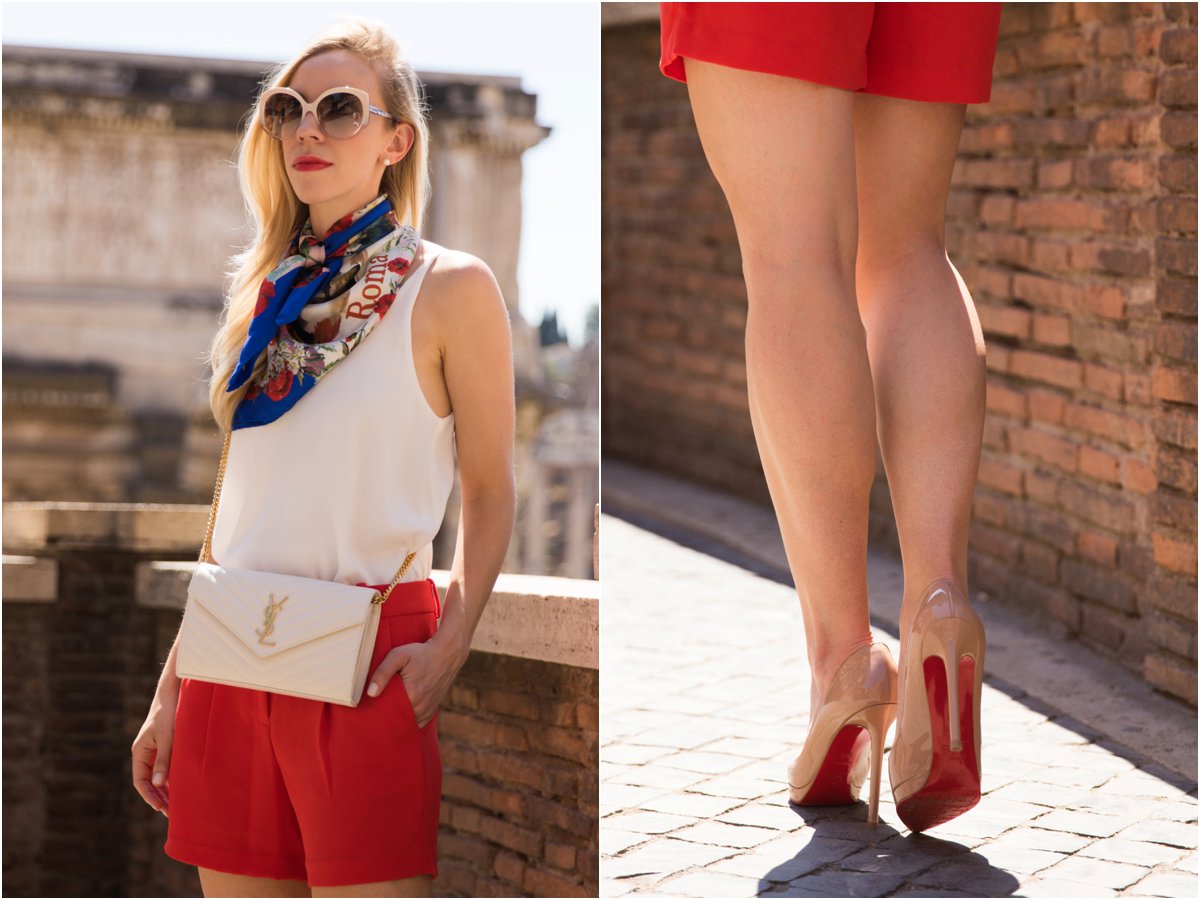 I value accessories above anything else because they can take every basic outfit and turn it into something sophisticated. My tank and shorts combo was instantly elevated just by adding a silk scarf, ladylike bag, and classic heels.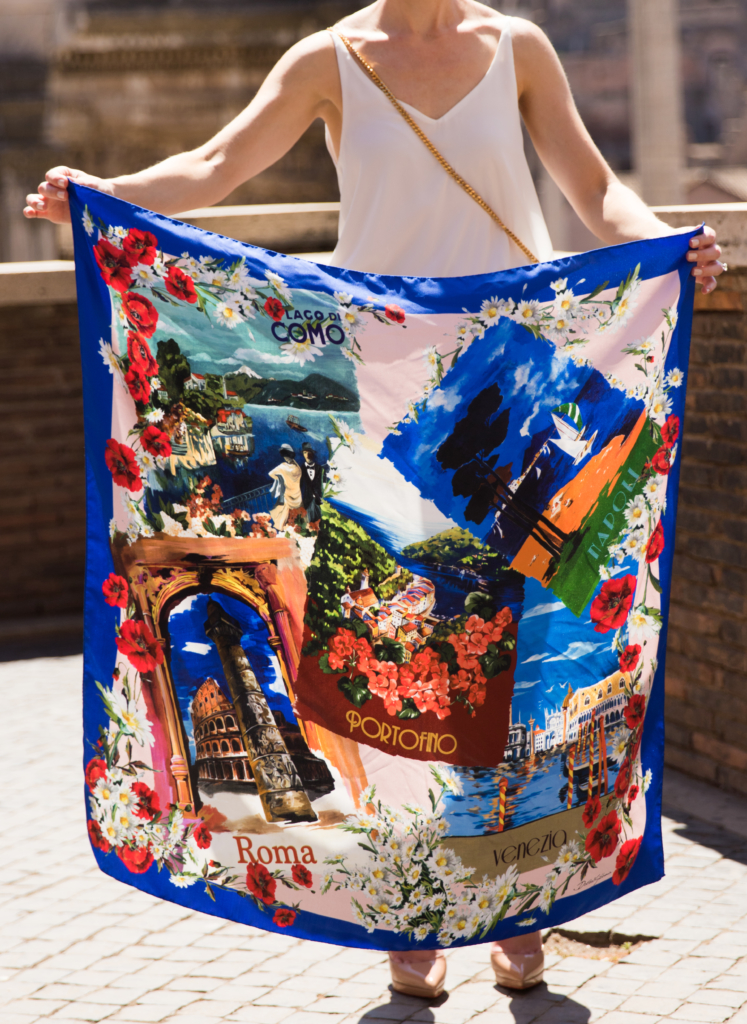 I had my eye on this scarf for months and recently purchased it from the Dolce & Gabbana boutique here in Rome. The print is called 'Postcards from Italy' and I wanted to have it as a reminder of our time in this beautiful country. My goal is to eventually visit all five cities, but so far I have only been in Rome and Naples—crazy, I know! Everyday life has its way of taking over when you actually live somewhere as opposed to just visiting as a tourist. My husband and I are going to do our best to check the other three cities off our list, though!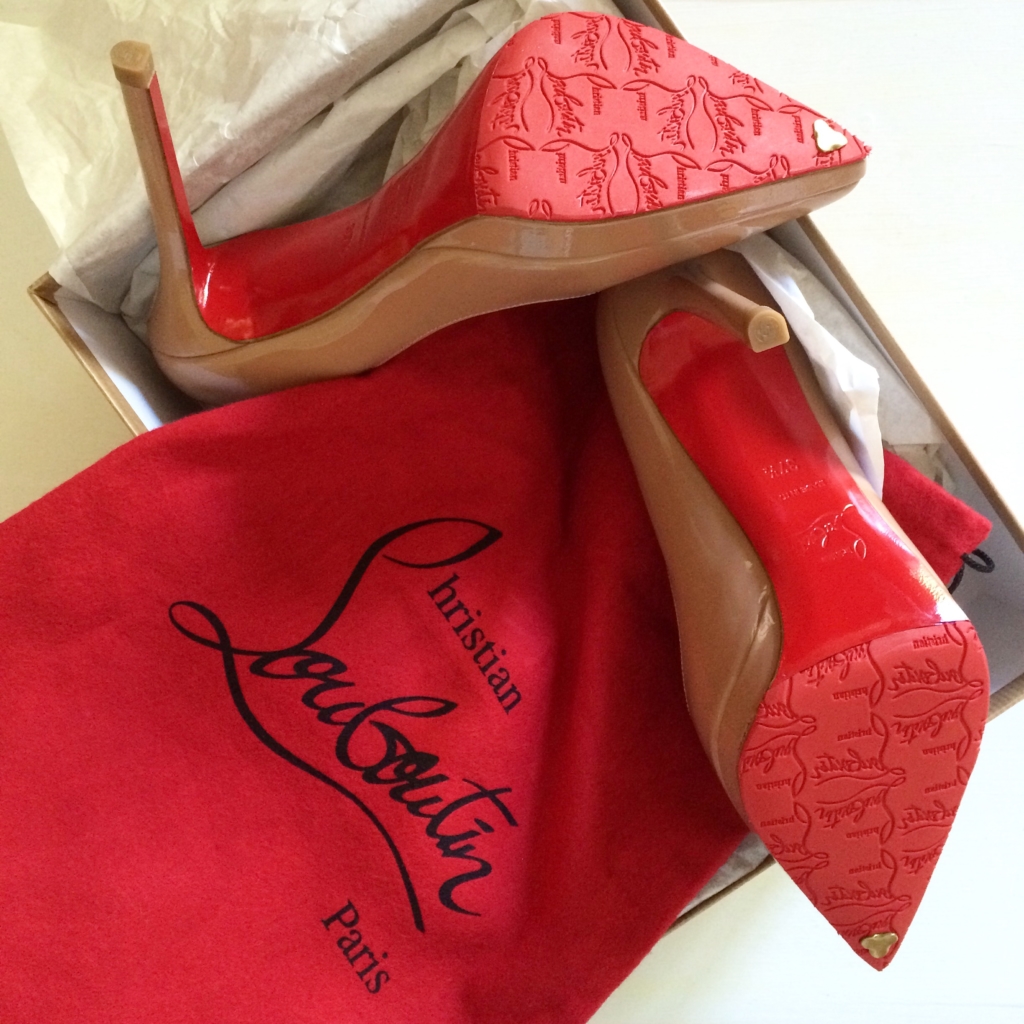 You may remember this photo from Instagram, but I thought I would explain what I did to get my beloved heels refurbished with rubber in Louboutin print since many people asked. I took mine to our local boutique and was told the shoes would be sent to Paris for the work and would take 6-8 weeks for completion. I got mine back in just over six weeks, which seemed like a long wait, but definitely worth it in the end. As much as I love the signature red bottom on Louboutin shoes, the lacquer is short-lived, and rubber will definitely hold up much longer (not to mention it helps cushion your feet). I also had metal tips added to protect the pointy toe. Unfortunately, I don't believe this process is offered in the U.S.—probably because it would take too long to ship back and forth. I have seen cobblers who can resole Louboutins with other forms of matching rubber, though.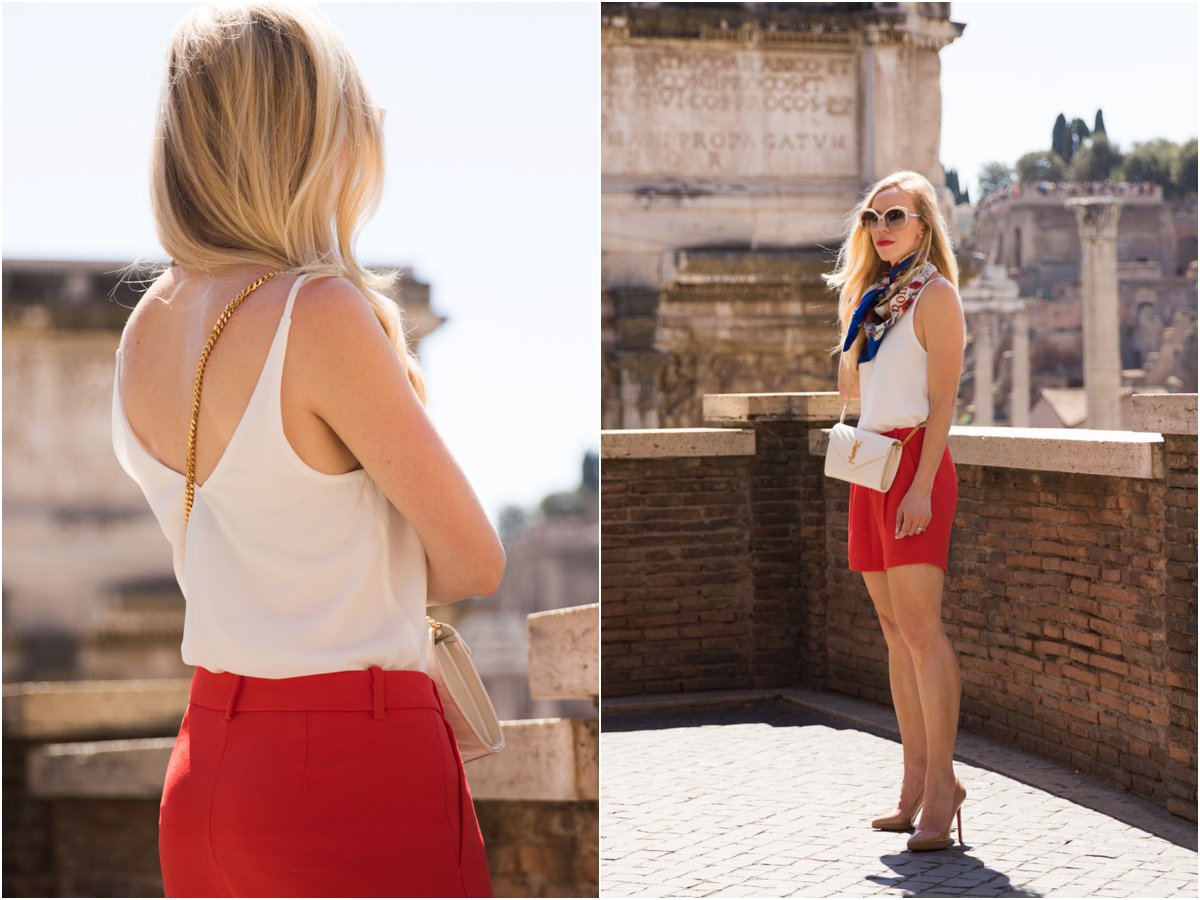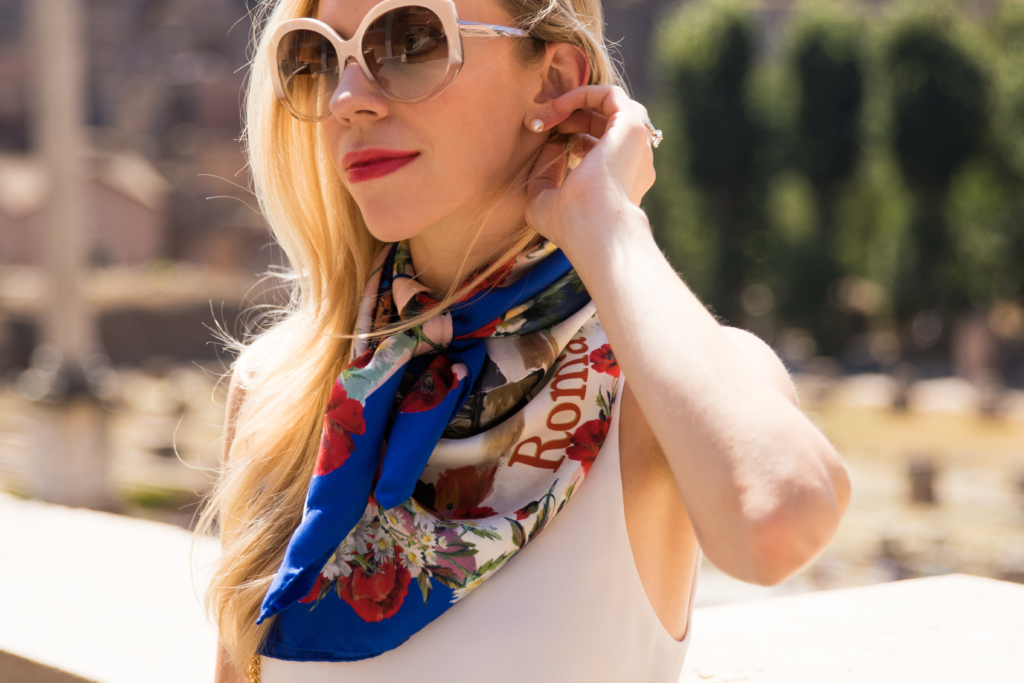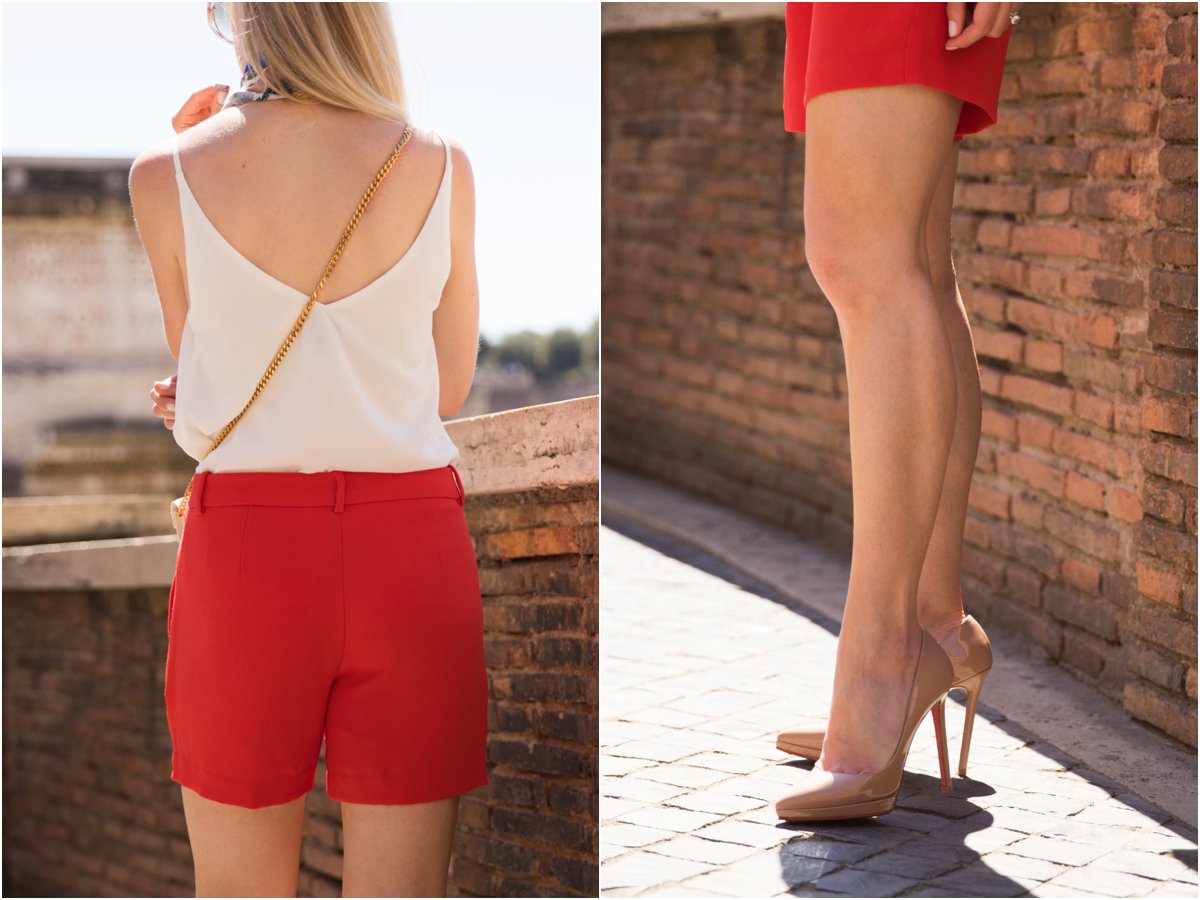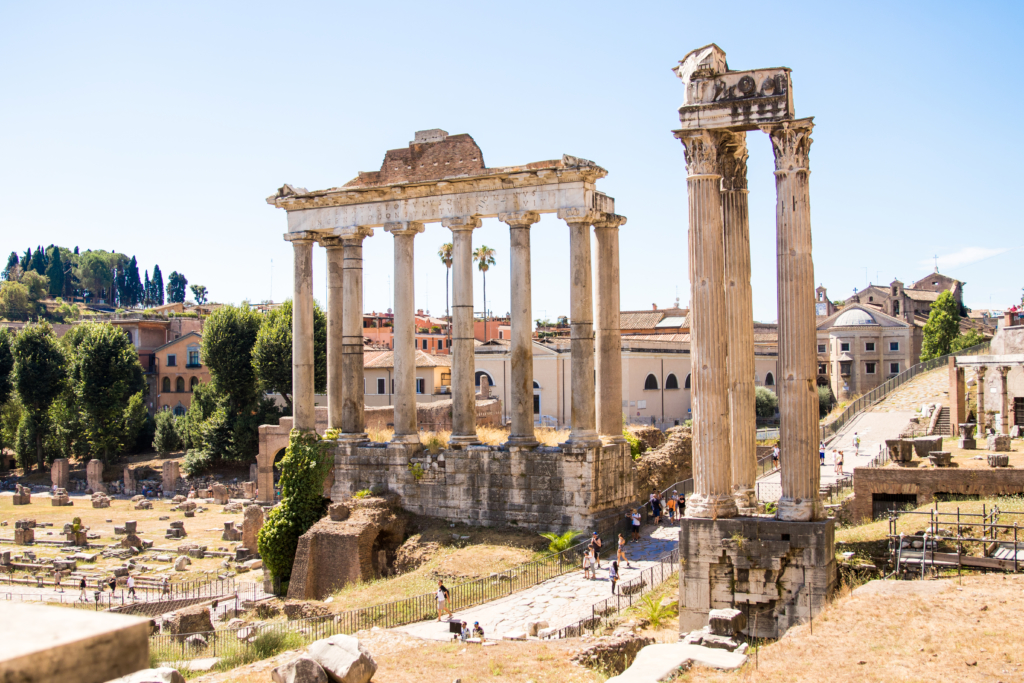 Not a bad view of the Roman Forum from our photo location, huh? Sometimes I still have to pinch myself that I'm fortunate enough to call this place 'home' for now. I hope you all have a wonderful weekend and thank you so much for reading!
Shop the Post

Linking with Living in Color, Stylin' in St. Louis, Happiness at Mid Life, Doused in Pink, Posh Classy Mom & Rachel the Hat