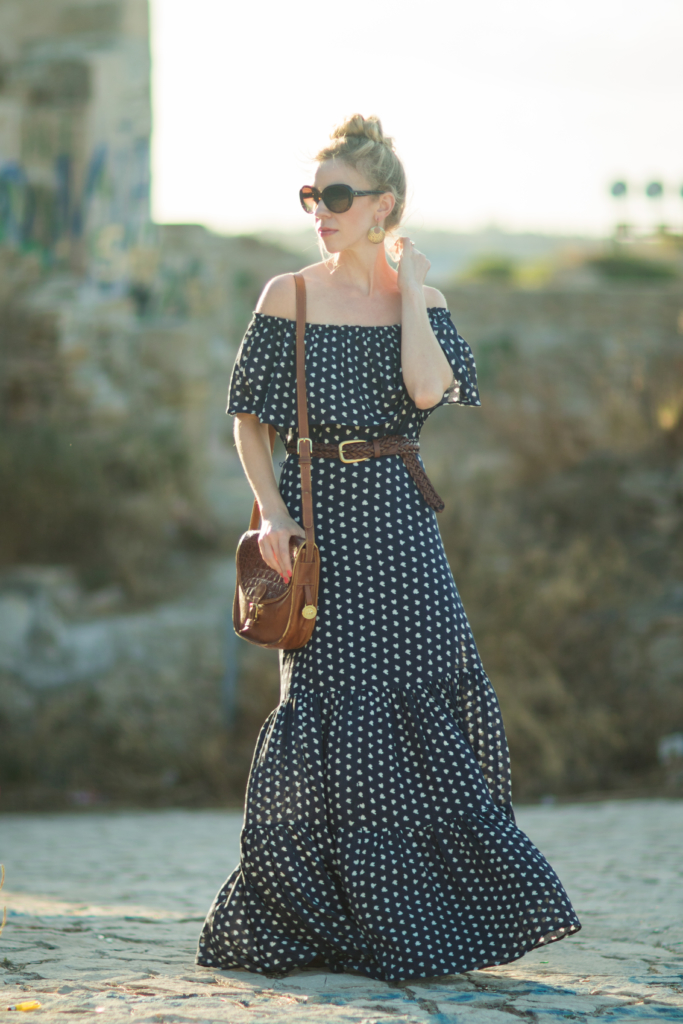 Hi everyone! It's Wednesday and we're halfway through the week—whoo hoo! I had almost forgotten about this bohemian look I hadn't gotten around to posting from our trip to Sicily. I purchased this dress from LOFT last year, so you may remember seeing it on the blog once before (I'm a repeat offender sometimes). I couldn't resist featuring it once again because it encompasses the romantic nature of Sicily so well.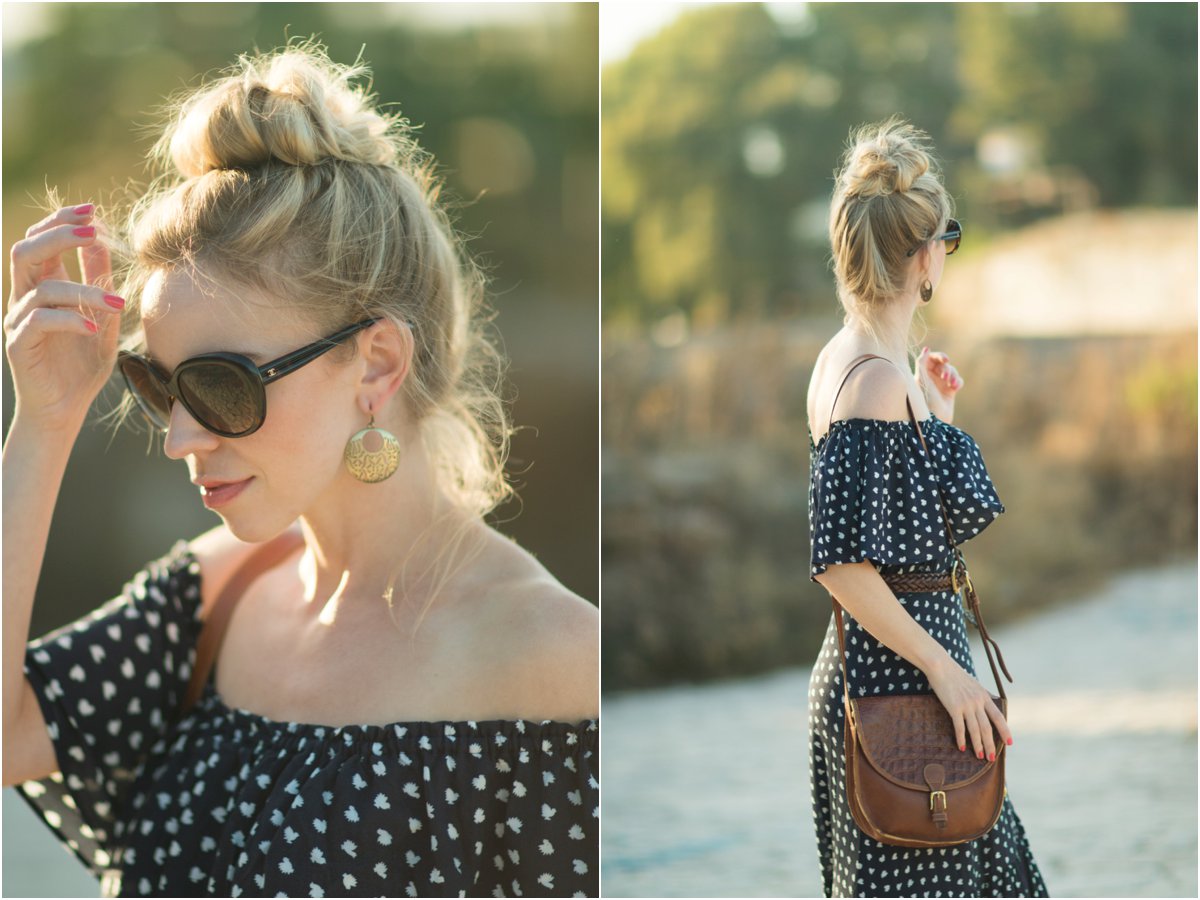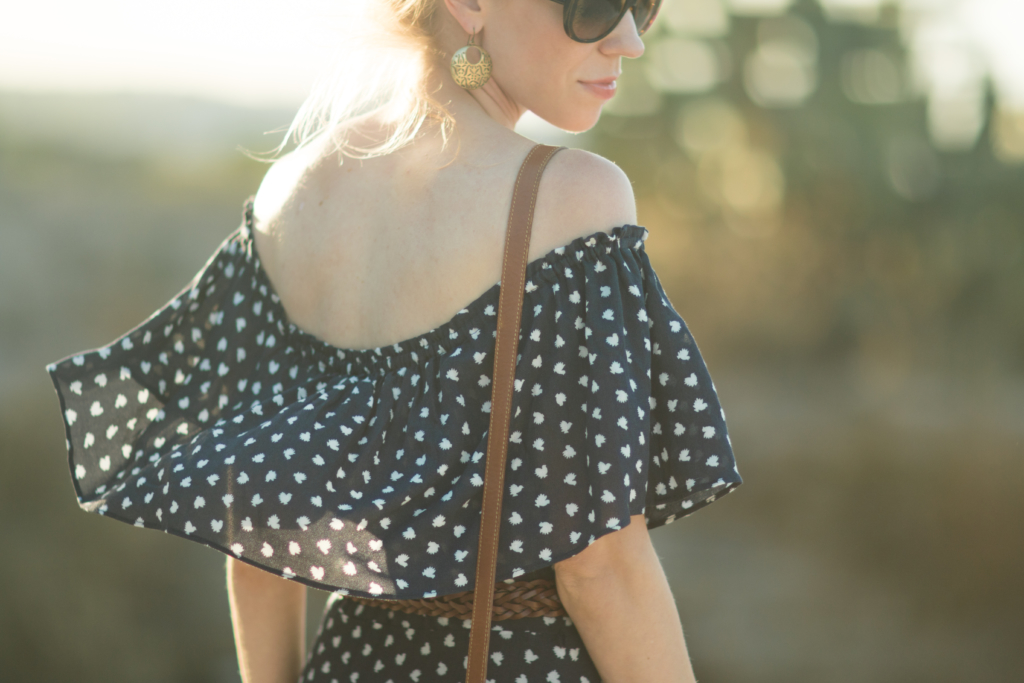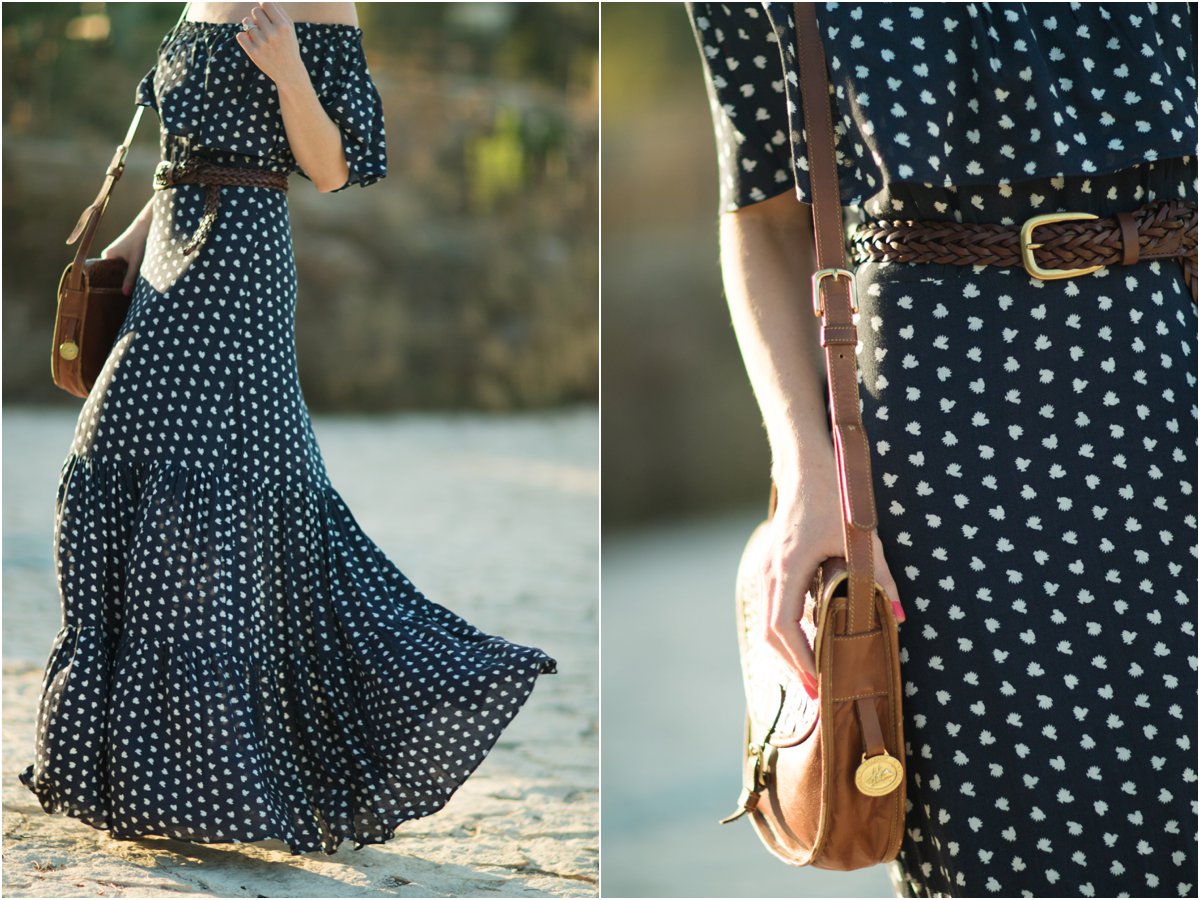 Whenever I re-wear an eye-catching piece like this dress, I try to change it up by using different accessories. My braided leather belt is a recent purchase from Nordstrom: I'd been searching for one to wear with summer maxi dresses and this style is exactly what I had in mind because it's the perfect length for wrapping and tucking under. It's currently on sale for less than $40 and I highly recommend it if you're in the market for one as well.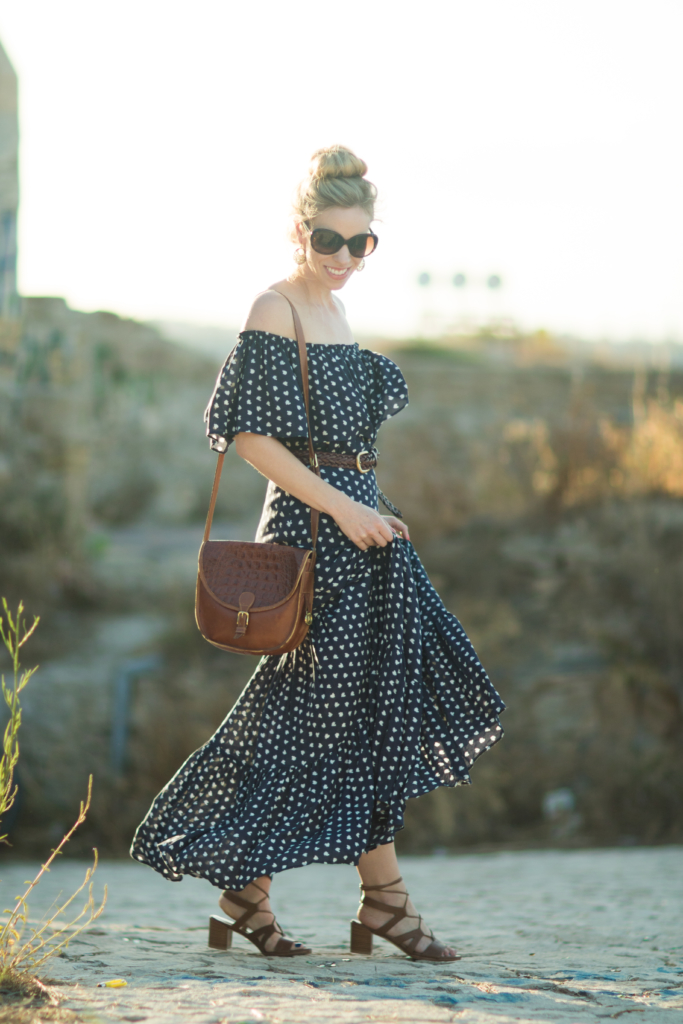 My vintage Brahmin handbag and lace-up sandals completed this feminine look. I'm probably smiling in this photo because I was thinking about the amazing dinner we were going to have after this photo shoot (oh Sicilian food, how I miss you!)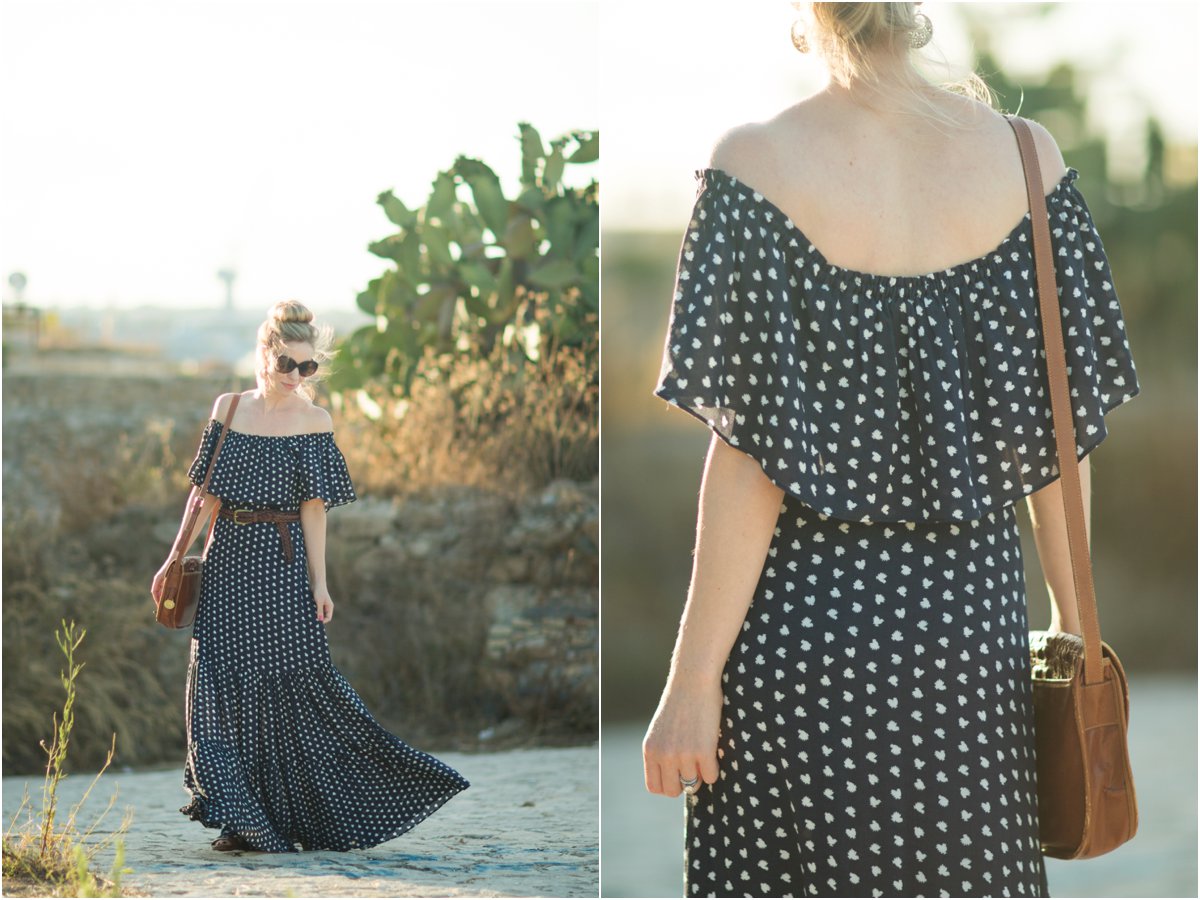 I hope all of you have a wonderful evening and thank you so much for reading!
Shop the Post
Linking with The Pleated Poppy & Color and Grace