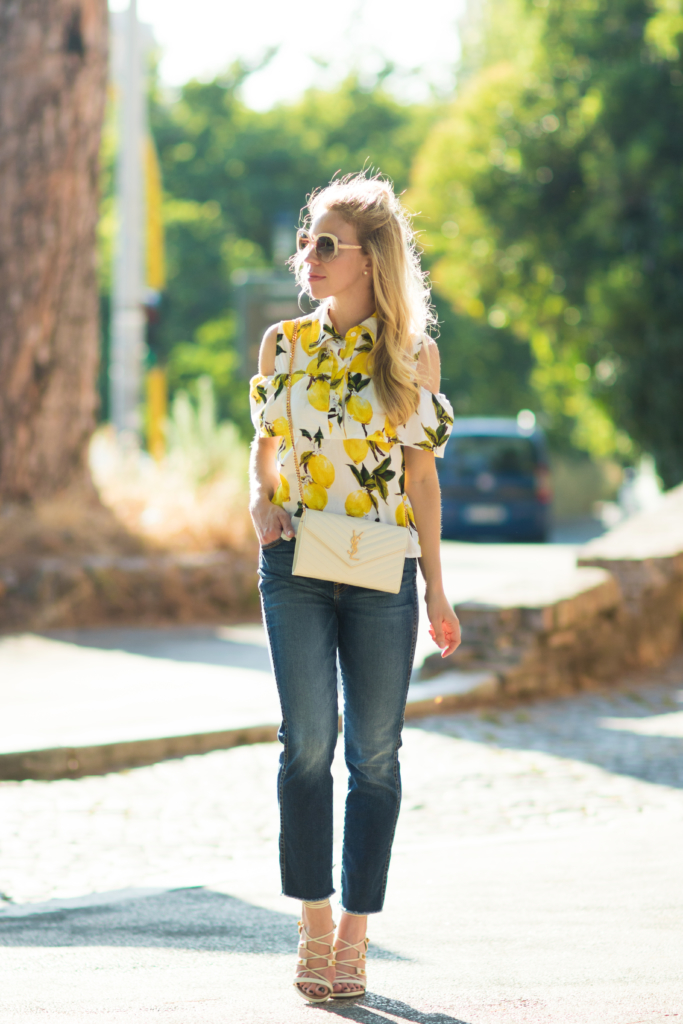 Every summer for the past few years, I've found myself adding another lemon-print item to my wardrobe. I'm not sure why I'm drawn to it, but lemons seem to give any piece of summer clothing an instant carefree vibe. My latest addition is this adorable cold-shoulder top, which I had actually planned on wearing in Sicily a few weeks ago. Unfortunately, it didn't arrive before we left, but better late than never!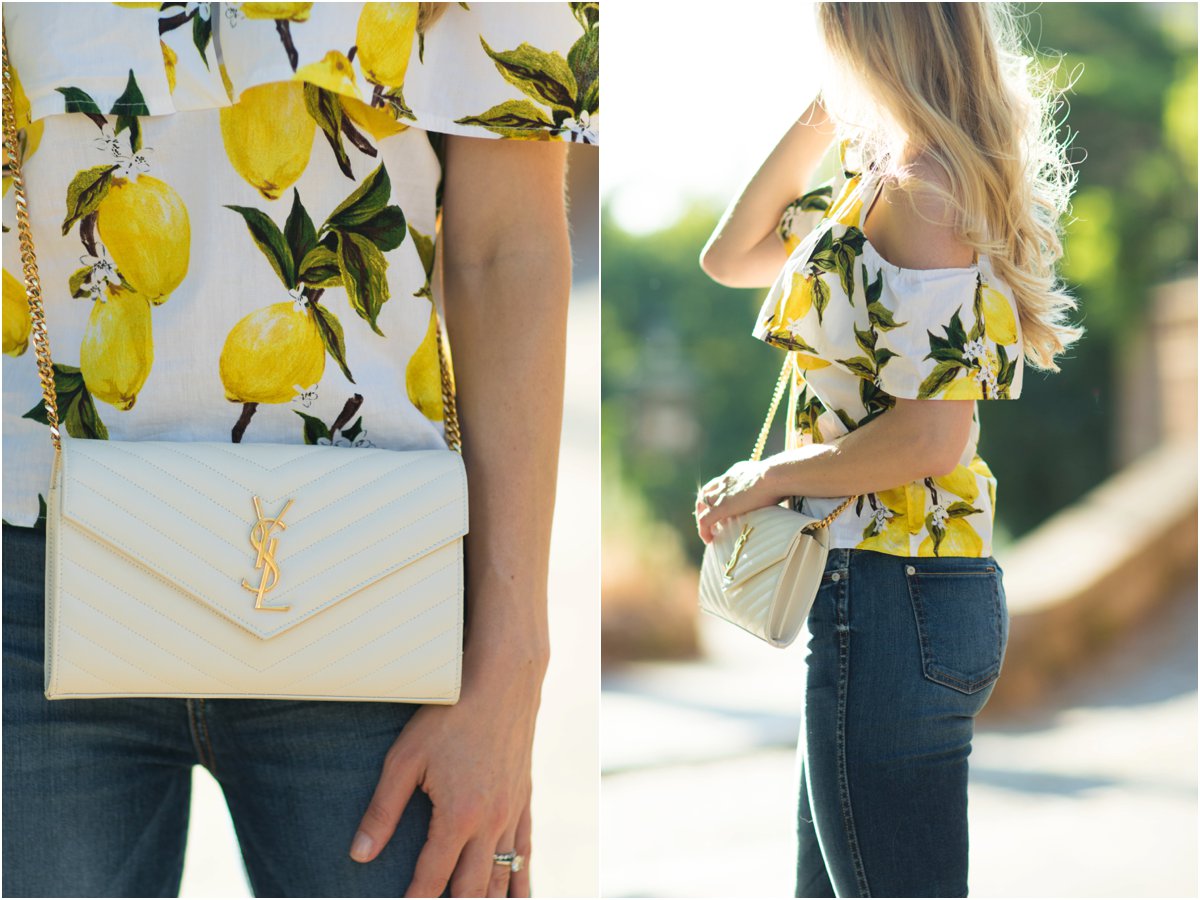 Citrus trees are everywhere in Italy, and Italians often incorporate the fruit into whimsical clothing patterns and accessories. In fact, this top is very reminiscent of Dolce & Gabbana's current dreamy lemon pattern at a fraction of the price (less than $20, to be exact!)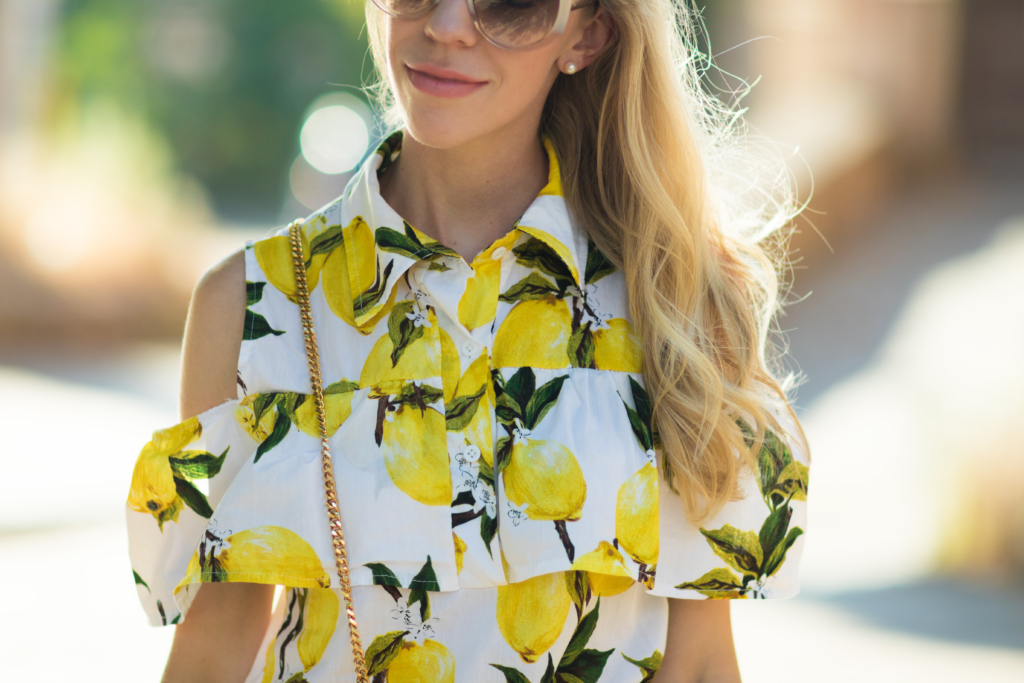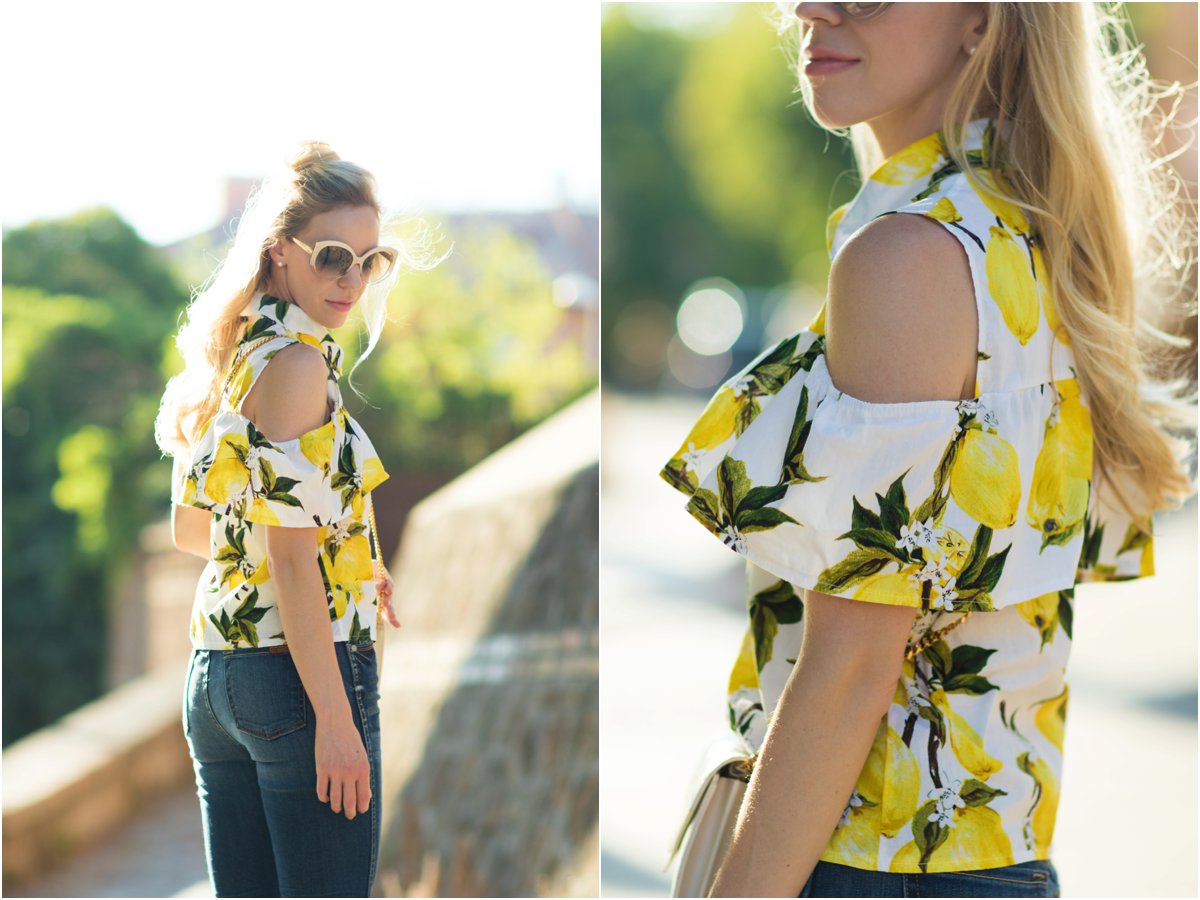 Although this top may have a conservative button front, peekaboo cold-shoulder cutouts lend some definite sass.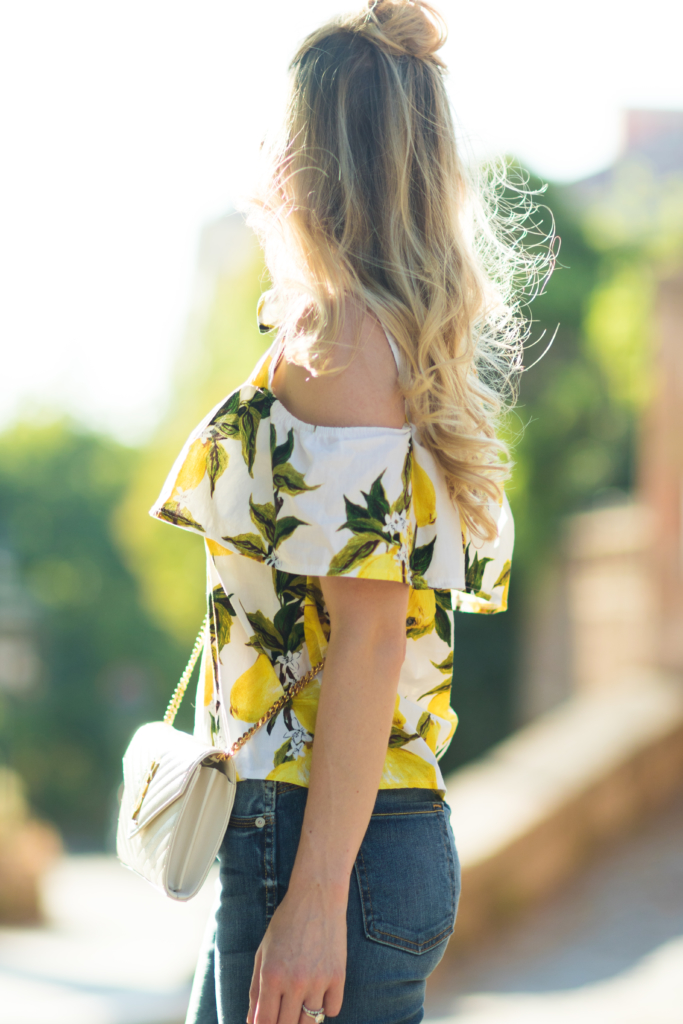 Paired with high waist denim and white accessories, this outfit is fresh for any summer occasion. For me, that was a walk with my hubby to get some pistachio granita at the Sicilian café in our neighborhood last weekend!
Shop the Post
Linking with The Pleated Poppy & Color and Grace