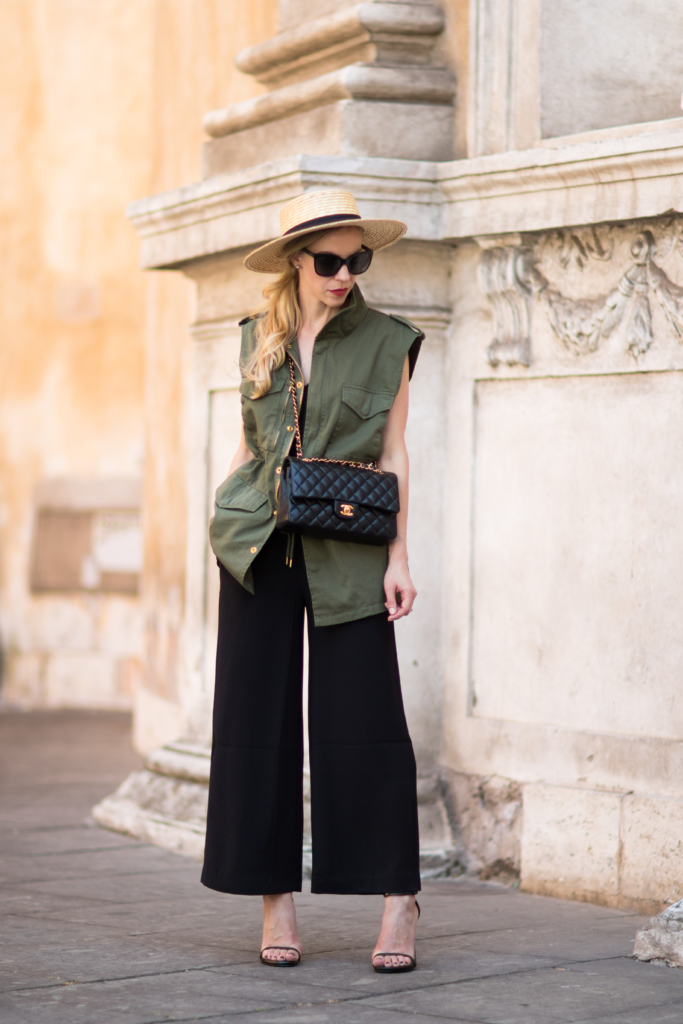 Today's look features one of my favorite Nordstrom Anniversary Sale purchases, this oversized utility vest (a total steal at $31!) Unfortunately it sold out pretty quickly, but I found one that's practically identical and made sure to link it in my outfit details.
Speaking of the sale, there's only ONE week left to shop! A few of my last-minute purchases include these gorgeous burgundy heels, a chic wool beret and this 100% silk skinny scarf (such a good price that I bought two colors). Don't miss your chance to scoop up some amazing deals before prices go back up Monday, August 8th! I combed through the sale again today to find the best items that are still in stock in most sizes:
In-Stock Nordstrom Anniversary Sale Items (last chance!)
SAVE
SPLURGE
---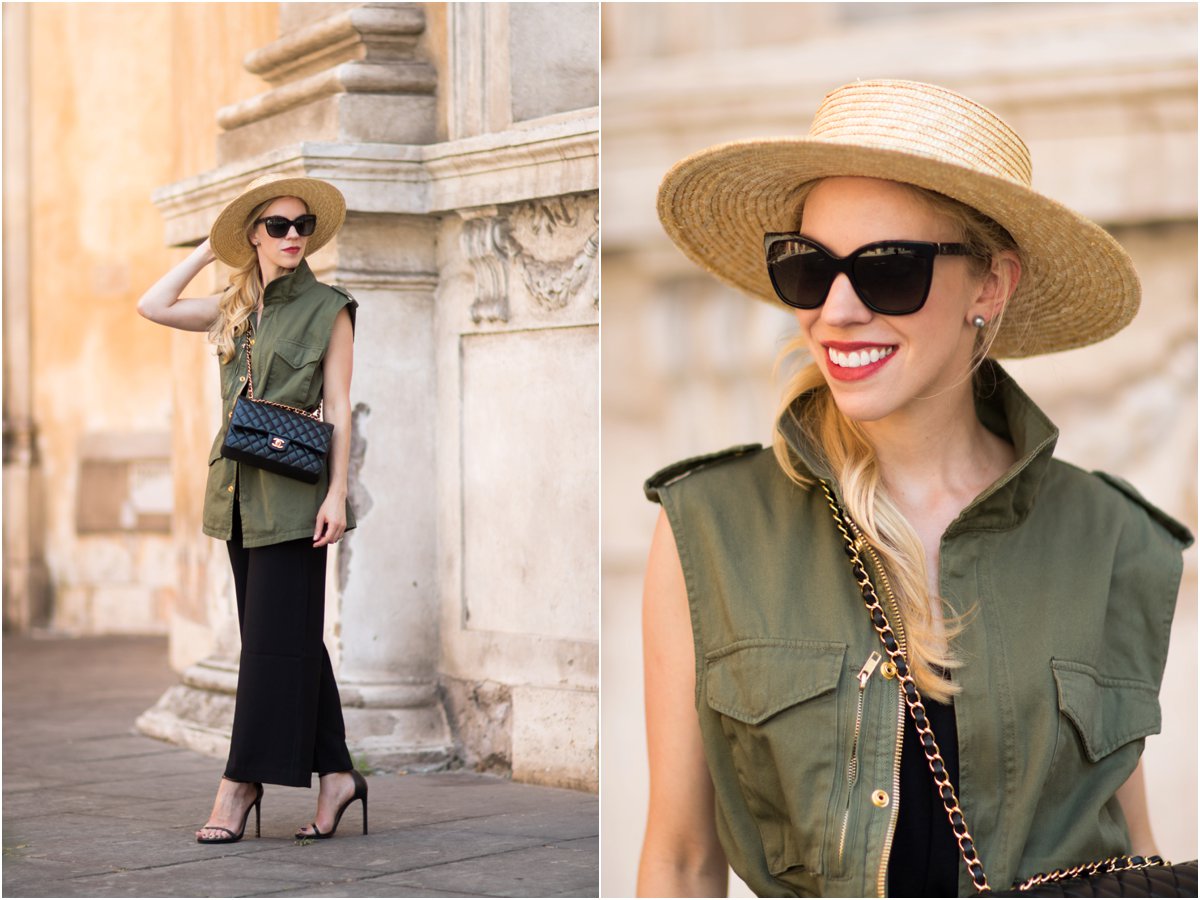 Okay, now that my shopping PSA is out of the way, let's talk about this outfit. I can't believe it's already August—how did that happen?! Summer is seriously flying by, but I'm okay with it because my favorite season is just around the corner (teacher friends, please don't hate me for saying that!) I don't know about you, but I find August to be one of those months where getting dressed can be frustrating. I'm pretty much done with my summer wardrobe, but even though I'm dying to wear fall clothing, it's still just too hot outside. That's where this utility vest comes to play—it's the ideal transitional piece to add an autumnal touch to practically any outfit.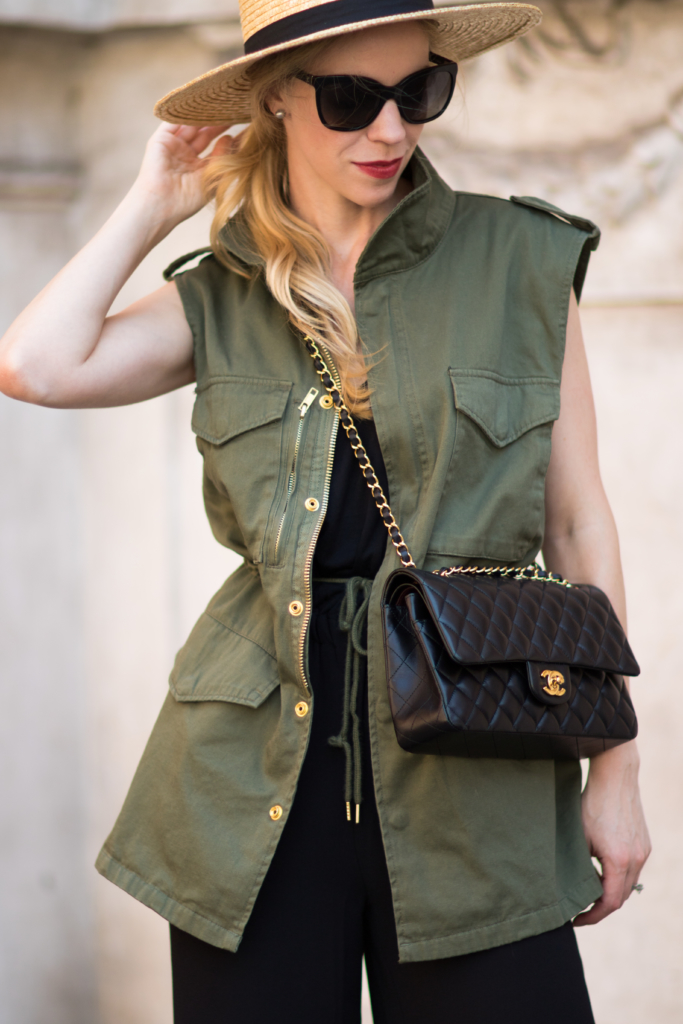 Instead of my usual tee-shirt and jeans, I threw my vest over this culotte jumpsuit for a pairing that's a bit more unexpected.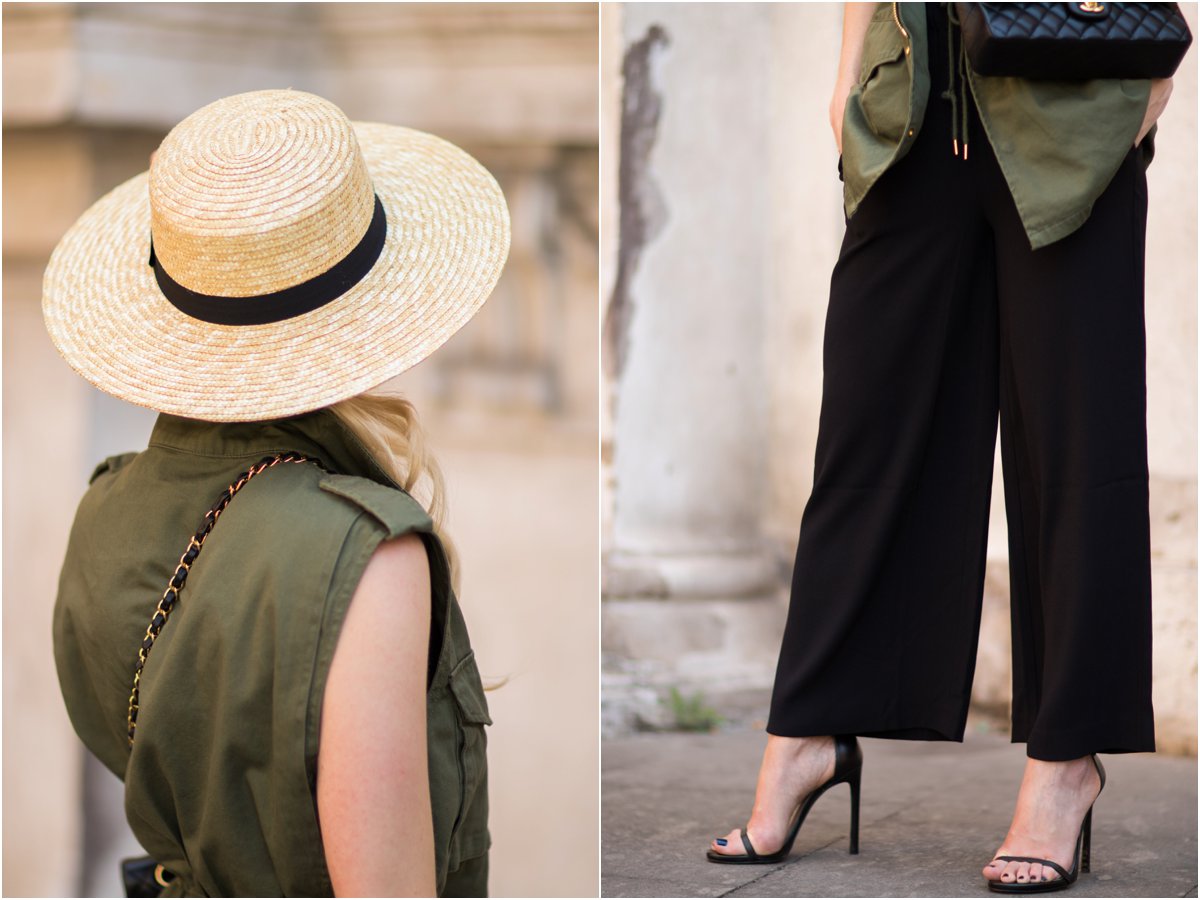 I may be fall-ready, but since it's technically still summer, I chose a straw boater hat and strappy sandals to complete the look.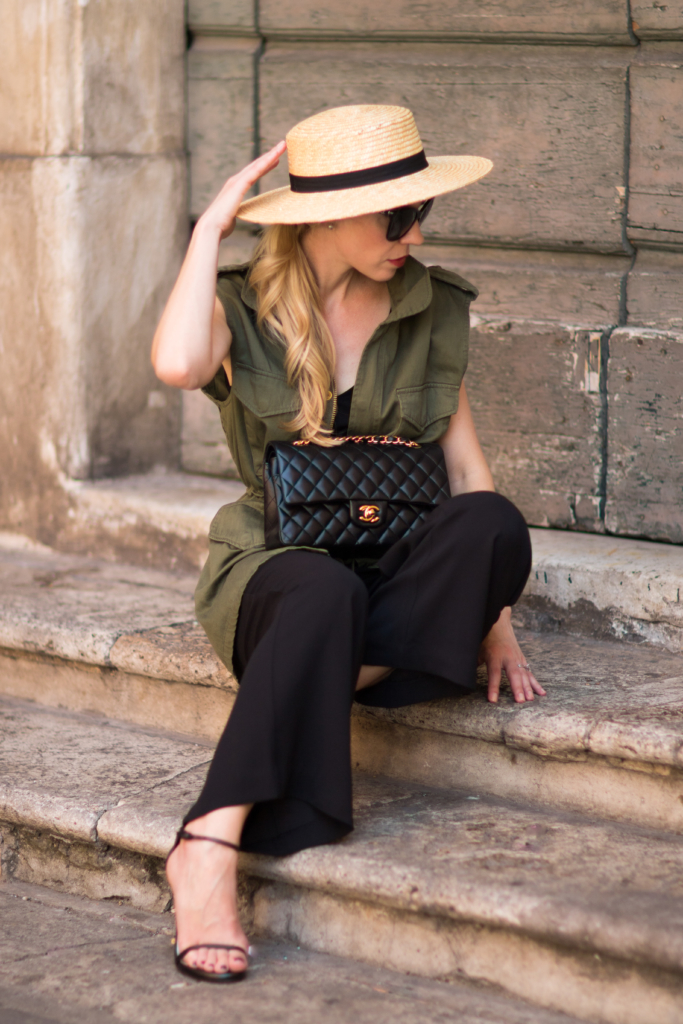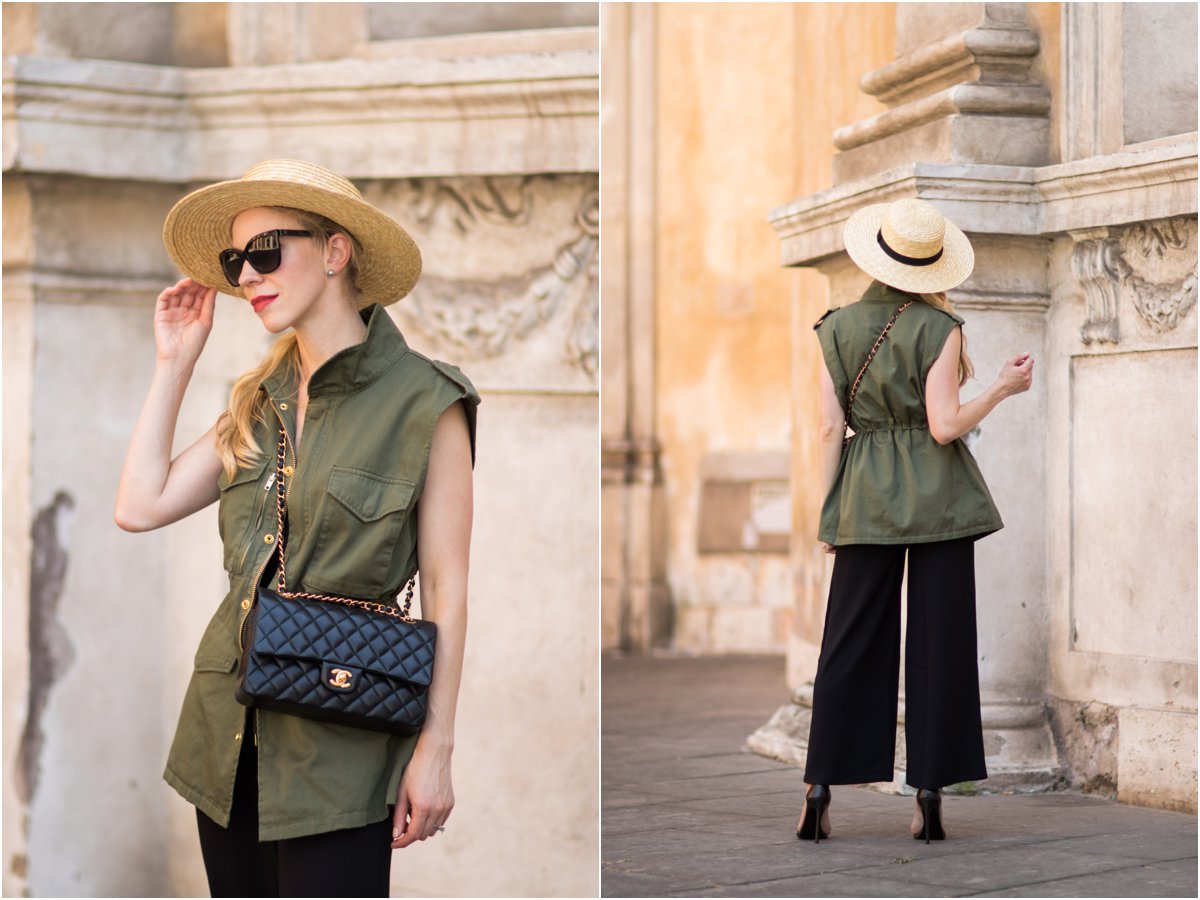 How of many of you out there also have a utility vest and what's your favorite way to wear one?
Shop the Post
Linking with More Pieces of Me, Sincerely Jenna Marie, Pink Sole & Still Being Molly