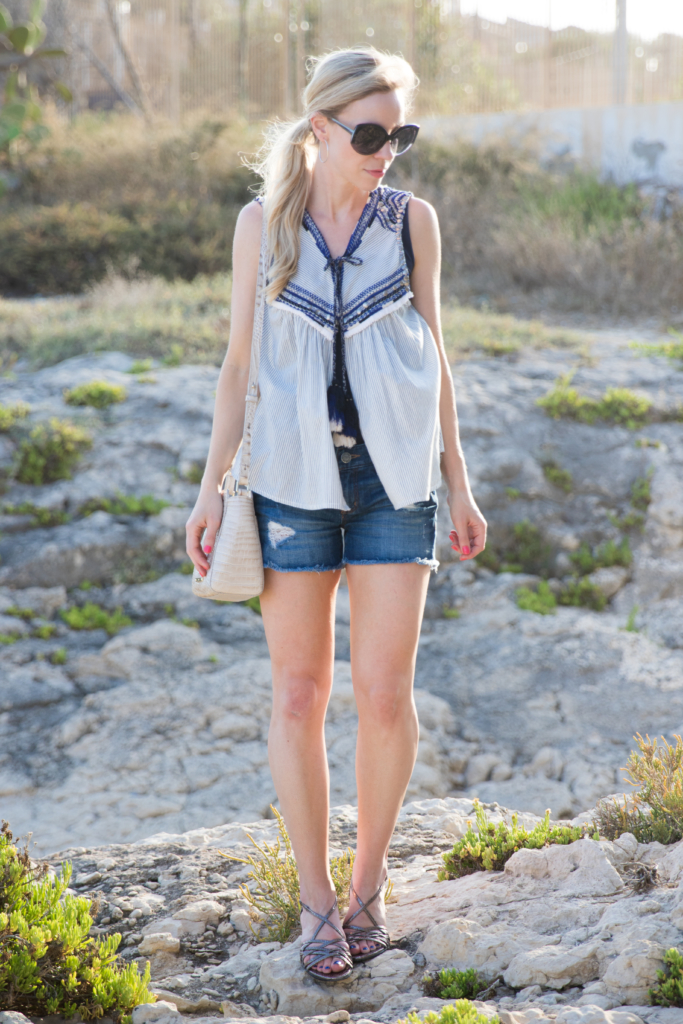 When most people travel to a new place, their ultimate goal is to get the true cultural experience of where they are visiting, and I don't think it's possible that our trip to Sicily could have been more authentic. We were lucky to have the opportunity to stay with our Sicilian friends; although they currently live in the U.S. (which is where we met), they still own their house in the countryside of Augusta. The year before we left for Rome, we promised to visit them when they came back to Italy, and I am so glad that plan came to fruition.
From the moment we arrived until the day we left, our time was filled with food, food, and more food. In fact, the very first thing that we did was have a three-course lunch cooked by the mother of our friend who hosted us. Every day after that, we had lunch and dinner with local friends or family of our hosts, indulging in plate after plate of homemade pasta, pizza, and dessert. Each time I thought I couldn't possibly take another bite, out came another dish of melanzane alla Parmigiana (eggplant Parmesan) or pesto pasta—it was seriously never-ending! And you guys…Sicilian food is A.M.A.Z.I.N.G. My husband and I have never eaten better in our entire time in Italy. We also agreed we've never eaten so much in our lives as on this trip. After one meal at the home of our friend's sister, my husband asked her where she got the energy to prepare so many dishes: she replied amore (love). I believe it—and maybe that's the Sicilian secret for such incredible food. These people are some of the kindest I've ever met in my life and treated us just like family. We're already planning our next trip!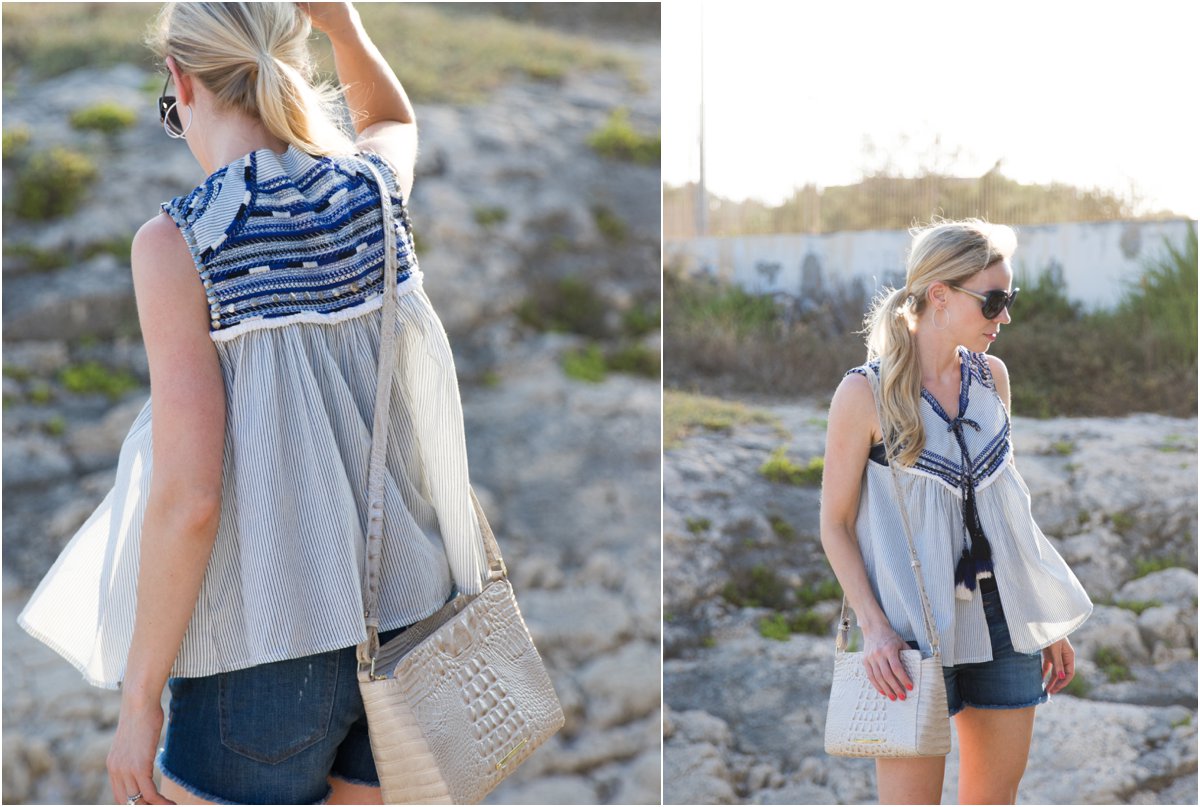 On our first evening, our friend drove us to Faro di Augusta, a seaside spot in his hometown which offered beautiful views of the sea and an old lighthouse. Feeling inspired by the ocean, I wore this mix of blues for our beach walk.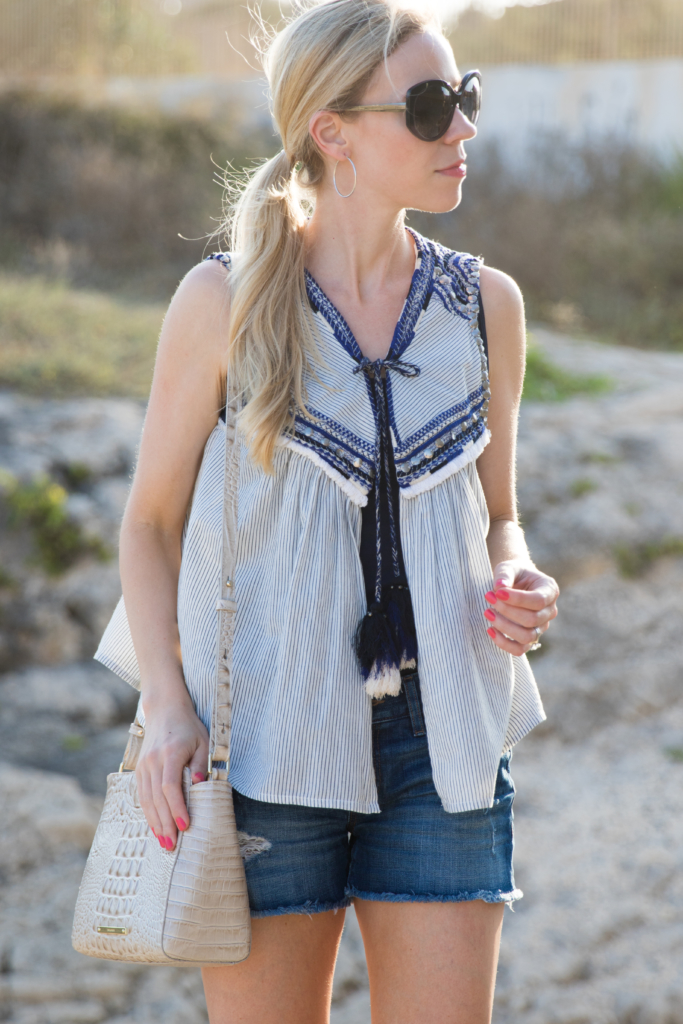 Unique details always make an outfit memorable and I can't get enough of the tassel ties and embellished embroidery on this boho-chic top from Zara. Unfortunately I purchased this top at the store in Rome and can't find it online, but there are some similar options linked below.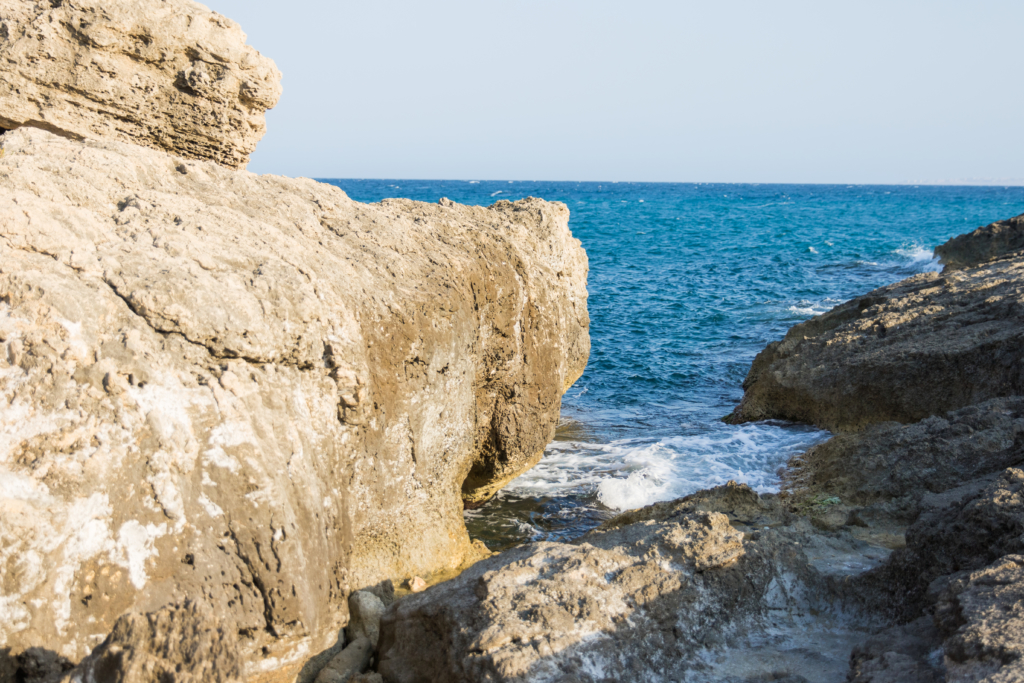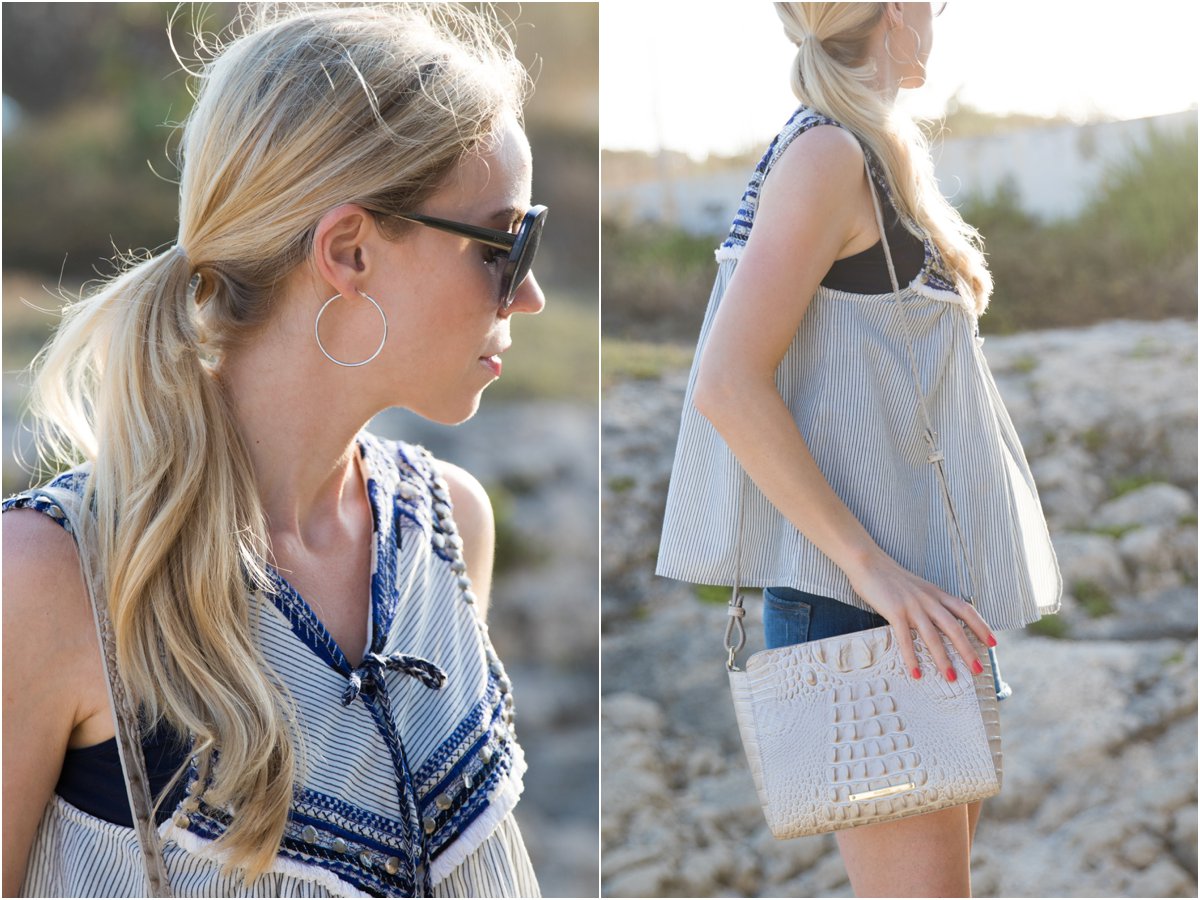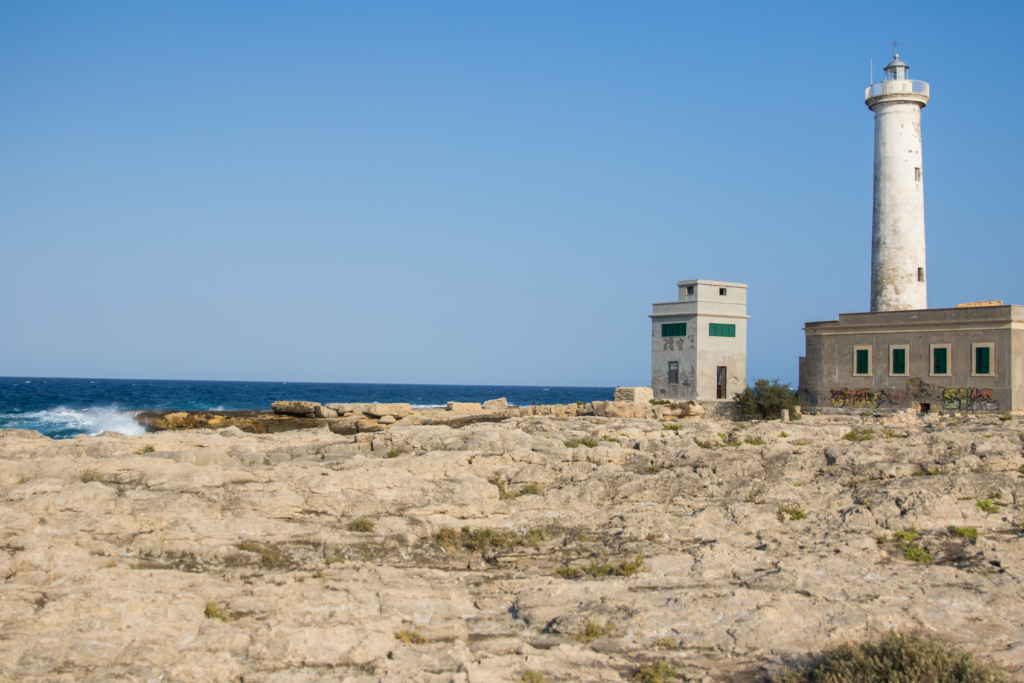 Capo Santa Croce is the lighthouse at Faro di Augusta, which was built around 1859—young in terms of most Italian structures!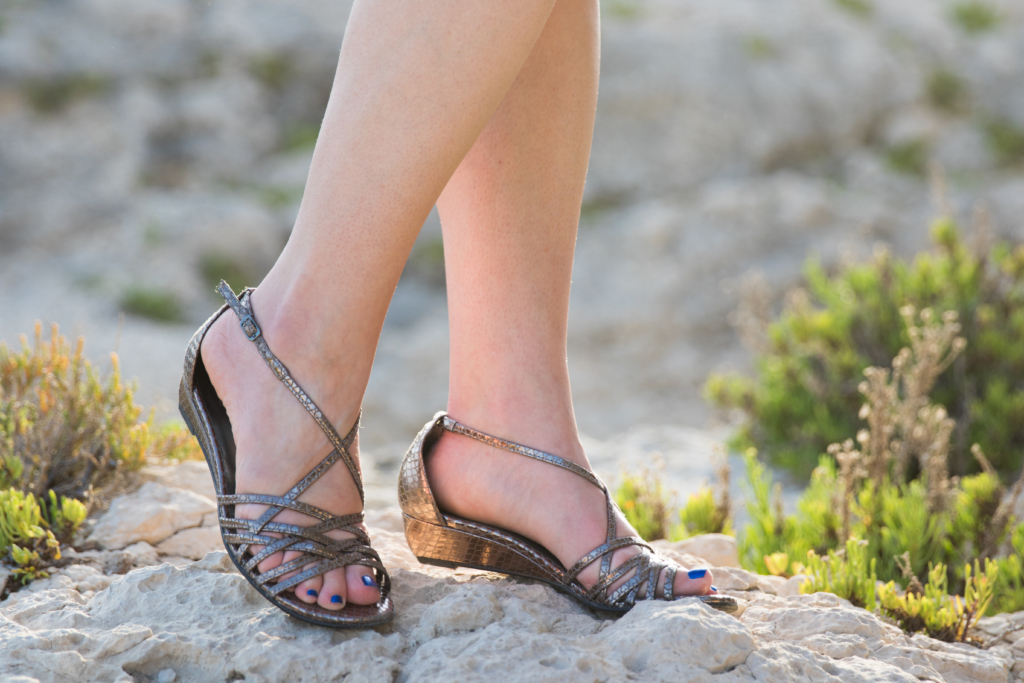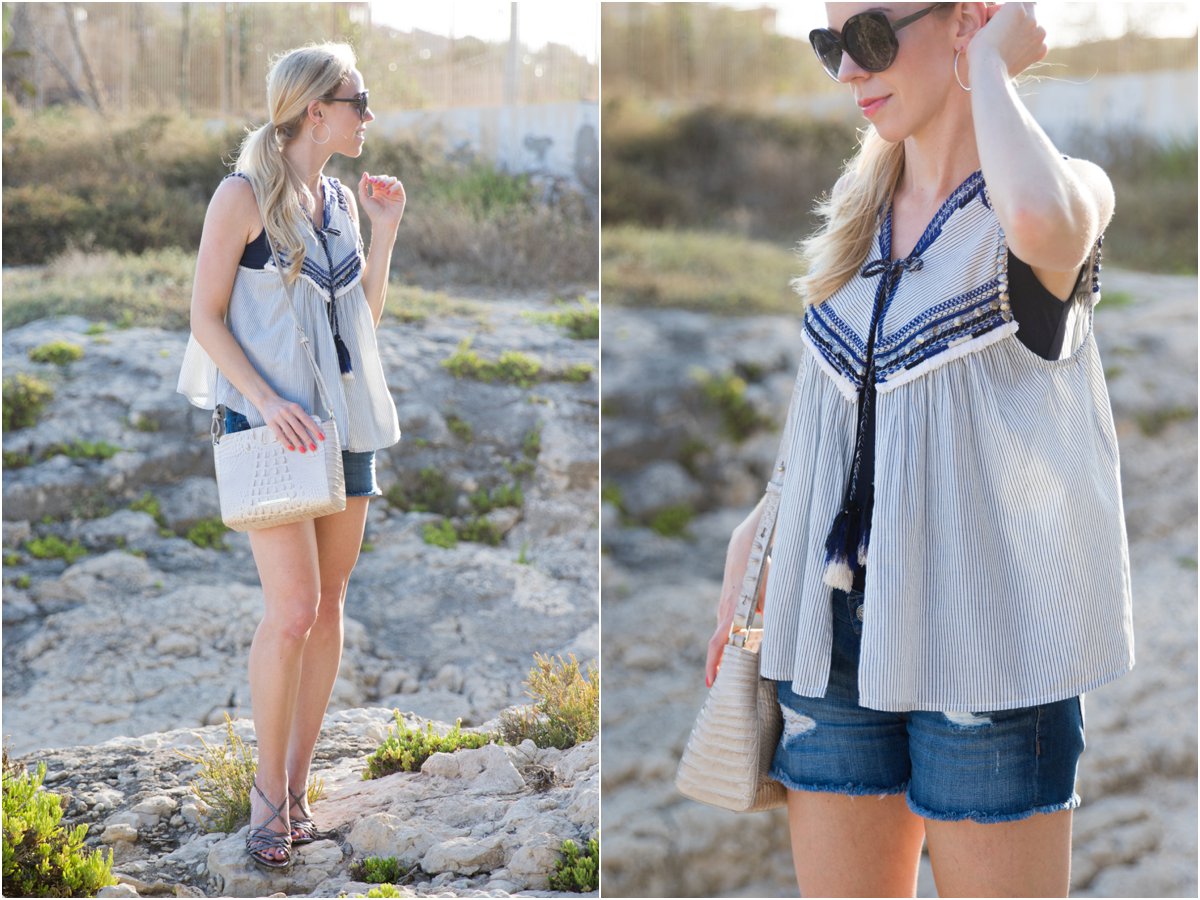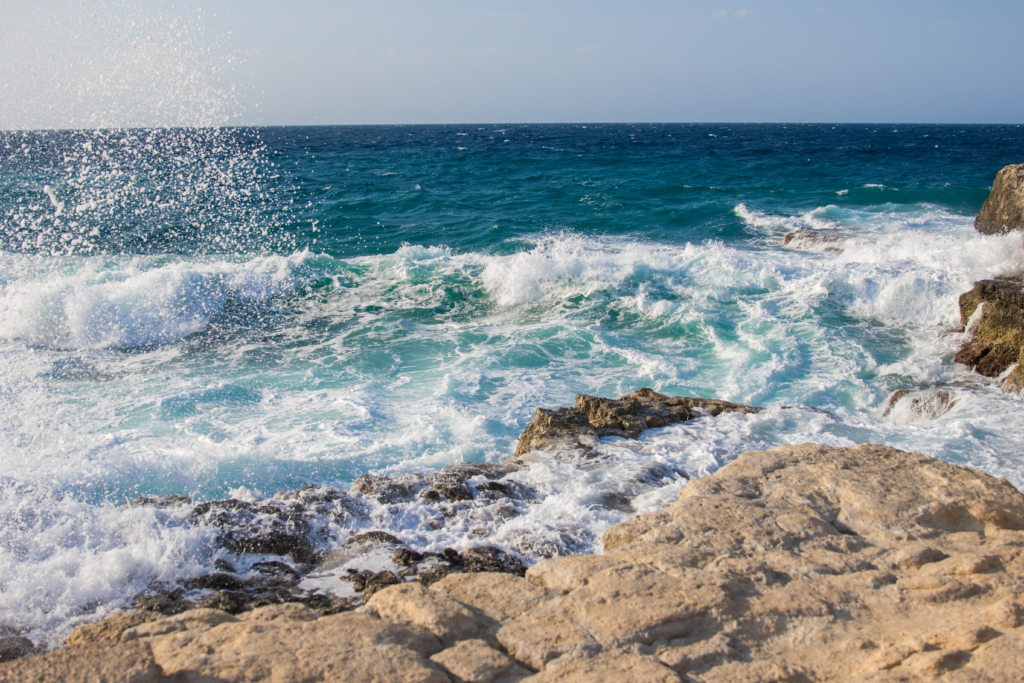 I mean, can an ocean view get much more breathtaking than this? I love all the different shades of blue—nature's work at its finest.
Sunglasses (Dior)
Tank (LOFT)
Sandals (Stuart Weitzman–old; new version on sale for 50% off!)
Bag (c/o Brahmin–sold out; same color in different style)
Shop the Post
Linking with Walking in Memphis in High Heels, The Fashion Canvas, Elegantly Dressed and Stylish & Style Elixir