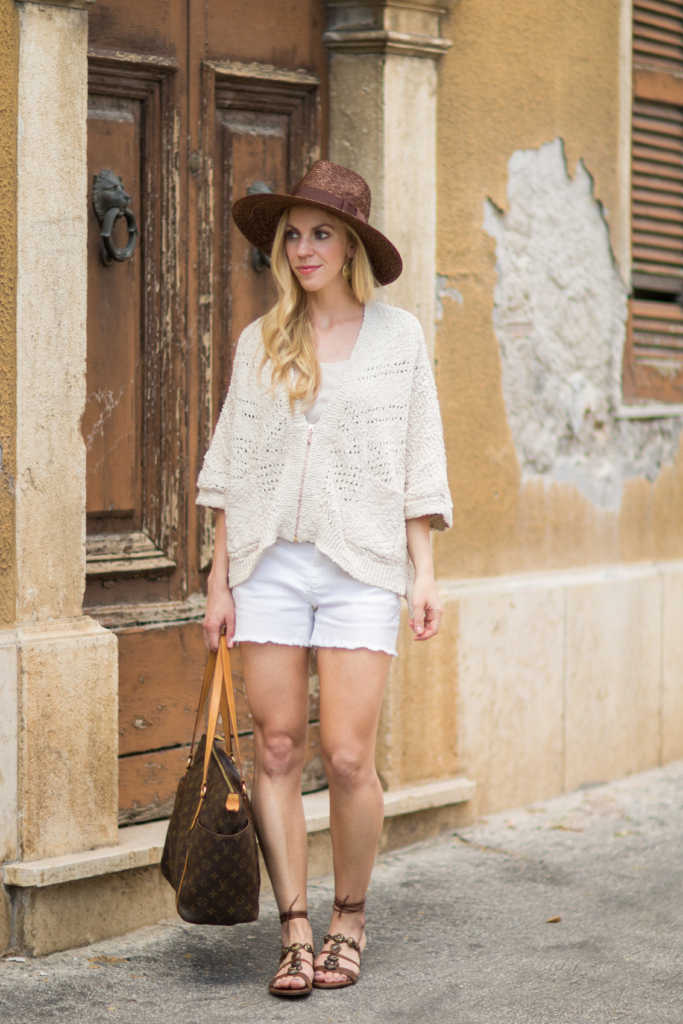 Hi everyone, and I hope all of you had a wonderful weekend! Taking an extra day off from blogging for the Fourth of July makes me feel like it's been so long since I've posted, but that always seems to happen with holidays. Our weekend wasn't too eventful: we spent time taking some blog photos and the rest of it relaxing since my husband had a crazy work schedule last weekend. On Sunday, we drove to the mountains of Abruzzo to fill up on fresh spring water (which you may remember me mentioning before on this post), and we also went for a hike while we were there. The woods and rolling hills between the mountains literally looked like a scene straight from The Sound of Music—so beautiful! We've had steady temperatures in the mid-90s for the last few weeks in Rome, so the cool mountain air felt amazing at only 75 degrees! I could have happily stayed there for the rest of the summer.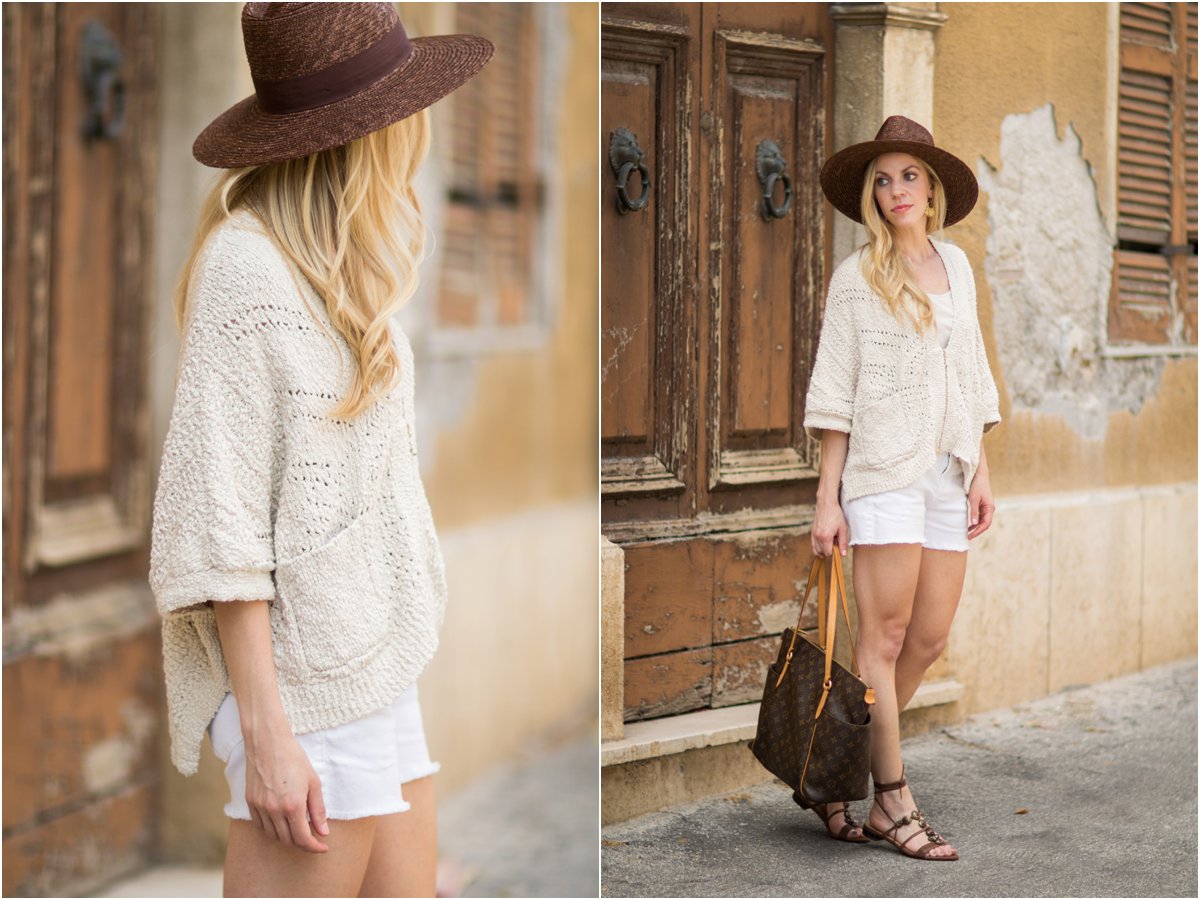 The cooler weather also gave me a chance to wear this poncho sweater I snapped up during my Saldi sale shopping last week. The twice-annual sale season in Italy started on Saturday, and as usual, I found some amazing deals. For a casual summer look, I paired my sweater with a mix of neutral colors–beige, white and tan. My Stuart Weitzman sandals are on major sale at 60% off, but sizes are selling fast, so hurry! I had them on my wish list for months and snapped them up as soon as they got marked down. They are so comfy and I love the embellished stone detail which can be dressed up or down.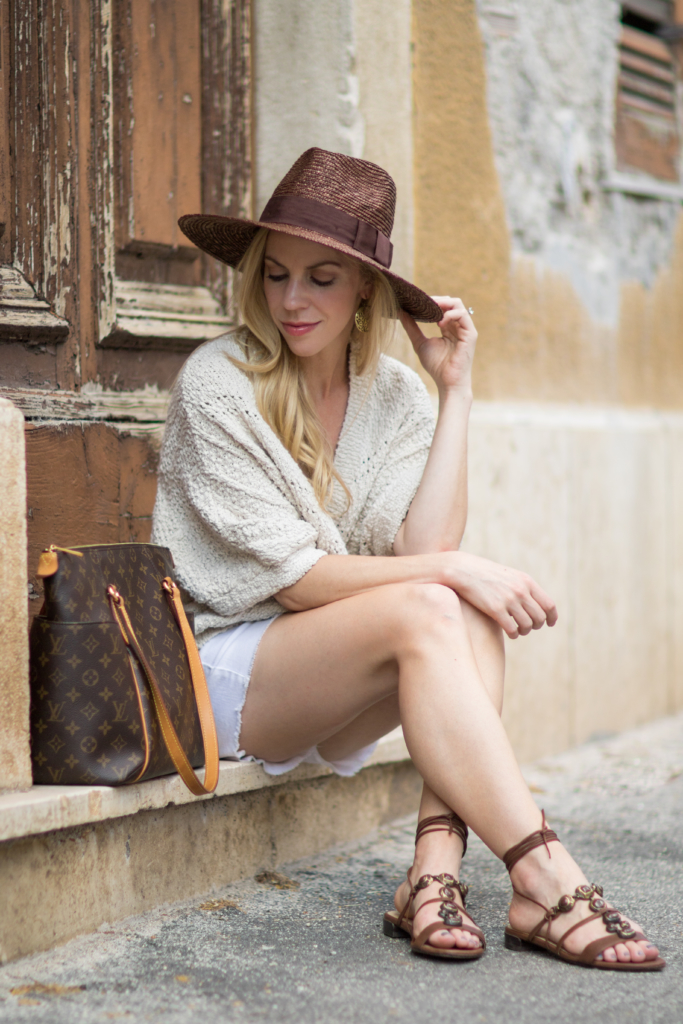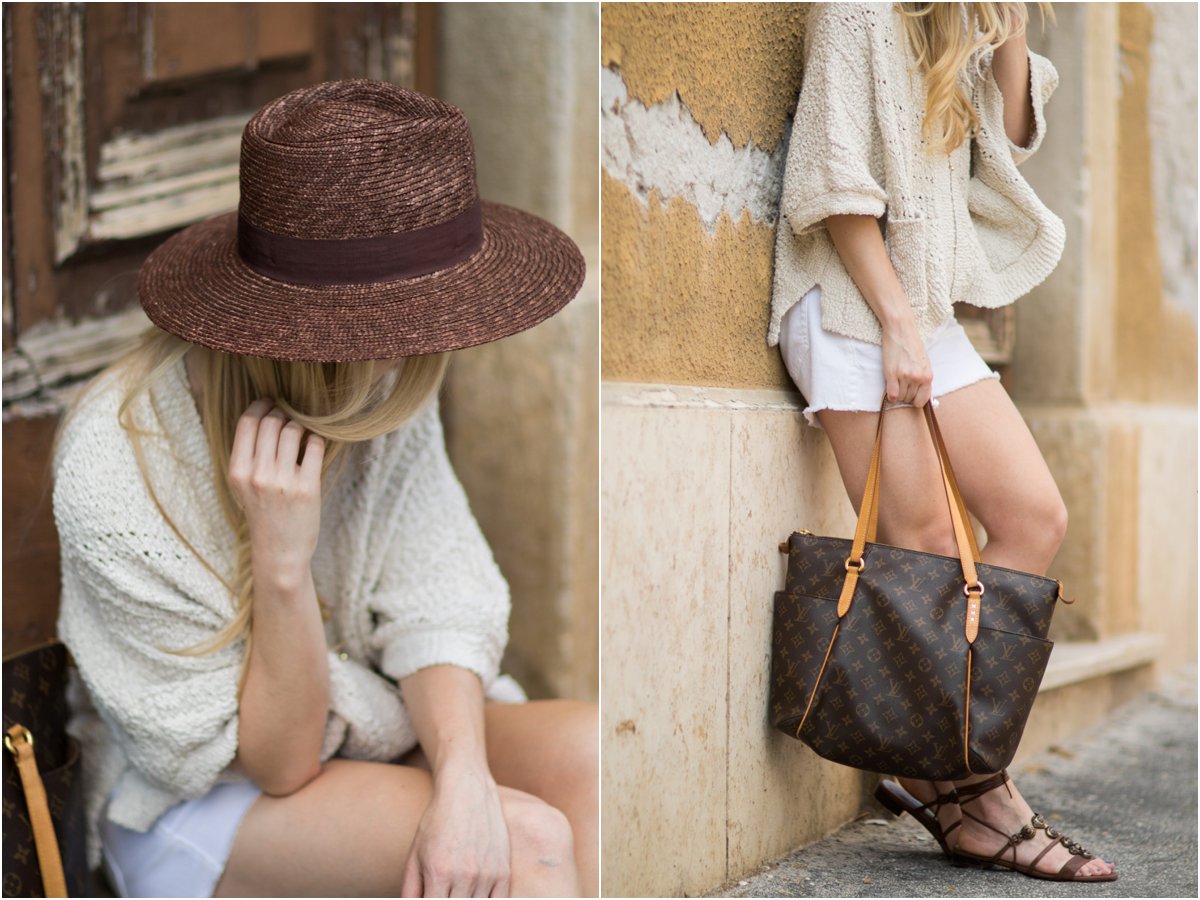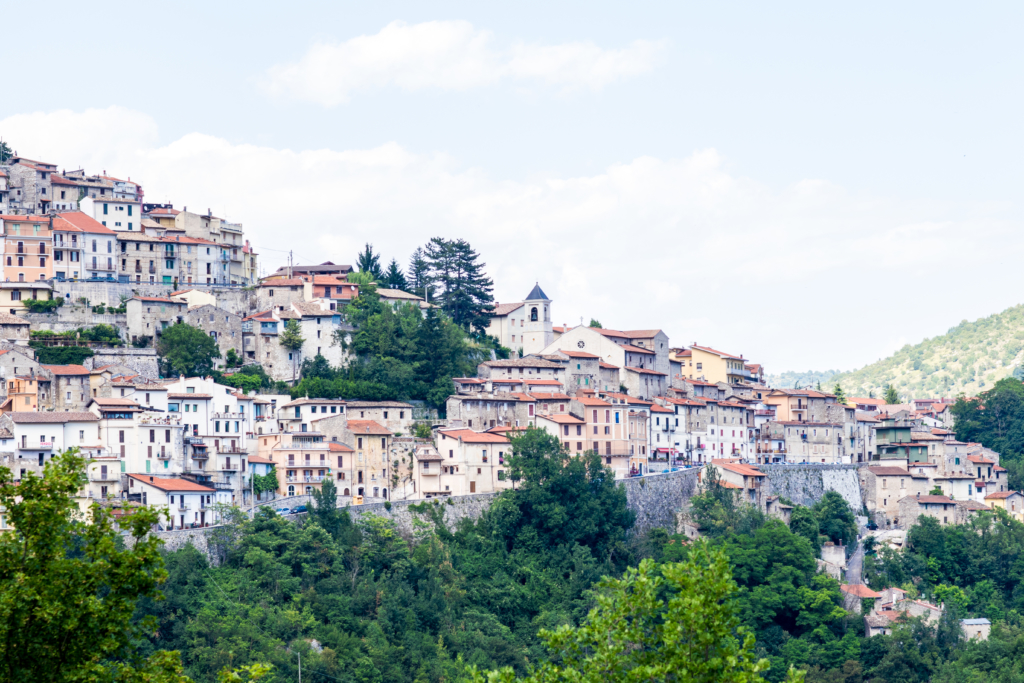 This is a view from the road of Capistrello, the town we have to drive through to get up into the mountains (also the location of these blog photos). Like many small Italian villages, it's literally built on the side of a cliff!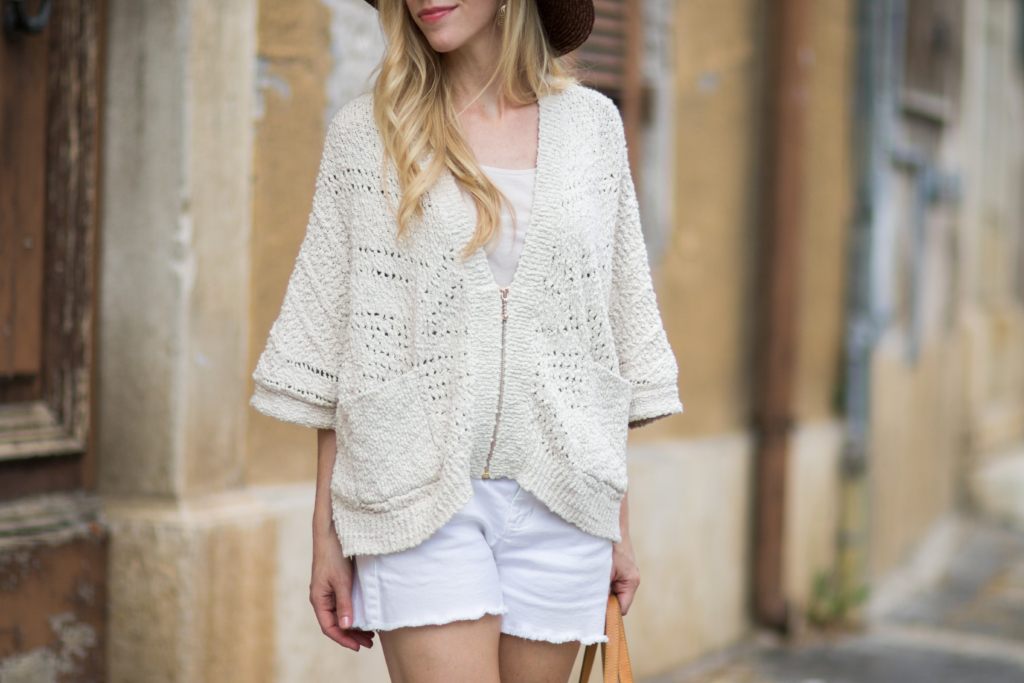 In other news, I am very excited to share that I recently joined the RewardStyle family, meaning now it will be even easier to shop my outfits and favorite pieces not only from my blog, but directly from Instagram using LikeToKnow.It! If you're not already familiar, LTK.it is a platform which allows you to receive ready-to-shop product links of my Instagram outfits straight to your email inbox so you can easily shop my favorite looks! Here's how it works:
Follow me on Instagram @meagansmoda
Register for an account on the LikeToKnow.It website at www.liketoknow.it
'Like' any of my outfit photos on Instagram which include a 'LTKit' caption
Check your email for the outfit details and start shopping
That's it! You only have to sign up once and you'll never have to wonder about what I'm wearing again. I hope you'll take a few moments to join—as always, I appreciate your support so very much!
Outfit Details
Linking with Walking in Memphis in High Heels, The Fashion Canvas, Elegantly Dressed and Stylish & Style Elixir