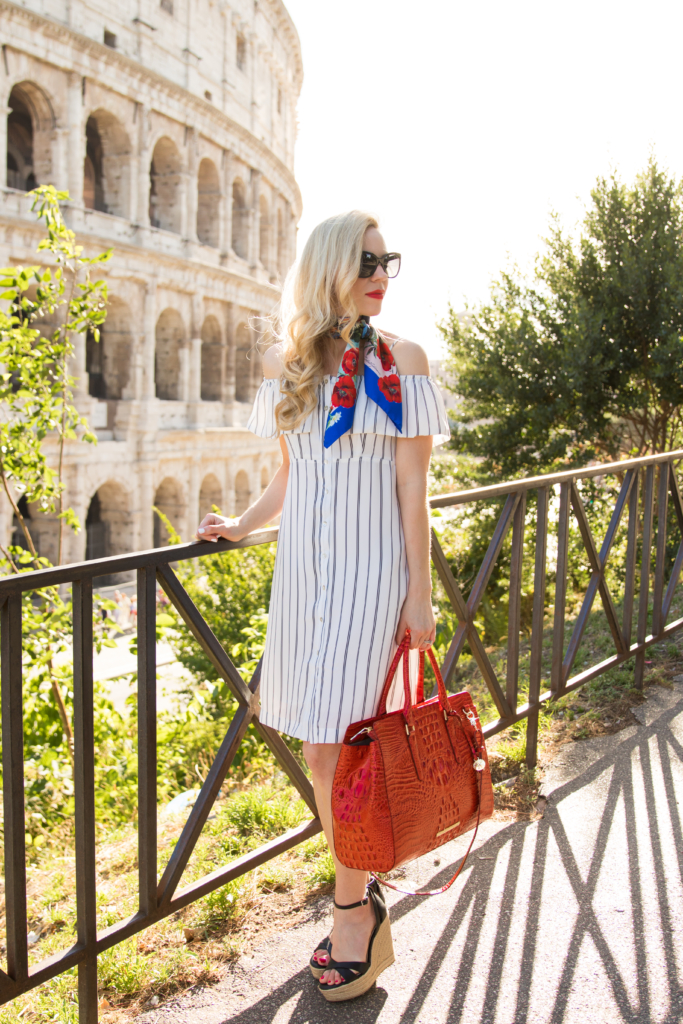 Hi everyone, and I hope all of you enjoyed the weekend! Believe it or not, Saturday was our first time taking photos at the Colosseum—but when in Rome, right? We usually avoid the touristy areas because fighting the crowds can be exhausting, but since my new beauty from Brahmin deserved a stunning backdrop, we hopped on the Vespa and zipped down to Centro to catch the golden hour. It literally took us half an hour and about fifty trial photos until we settled on a good location, but I think my pickiness, combined with my photographer hubby's unwavering patience, made it worthwhile in the end.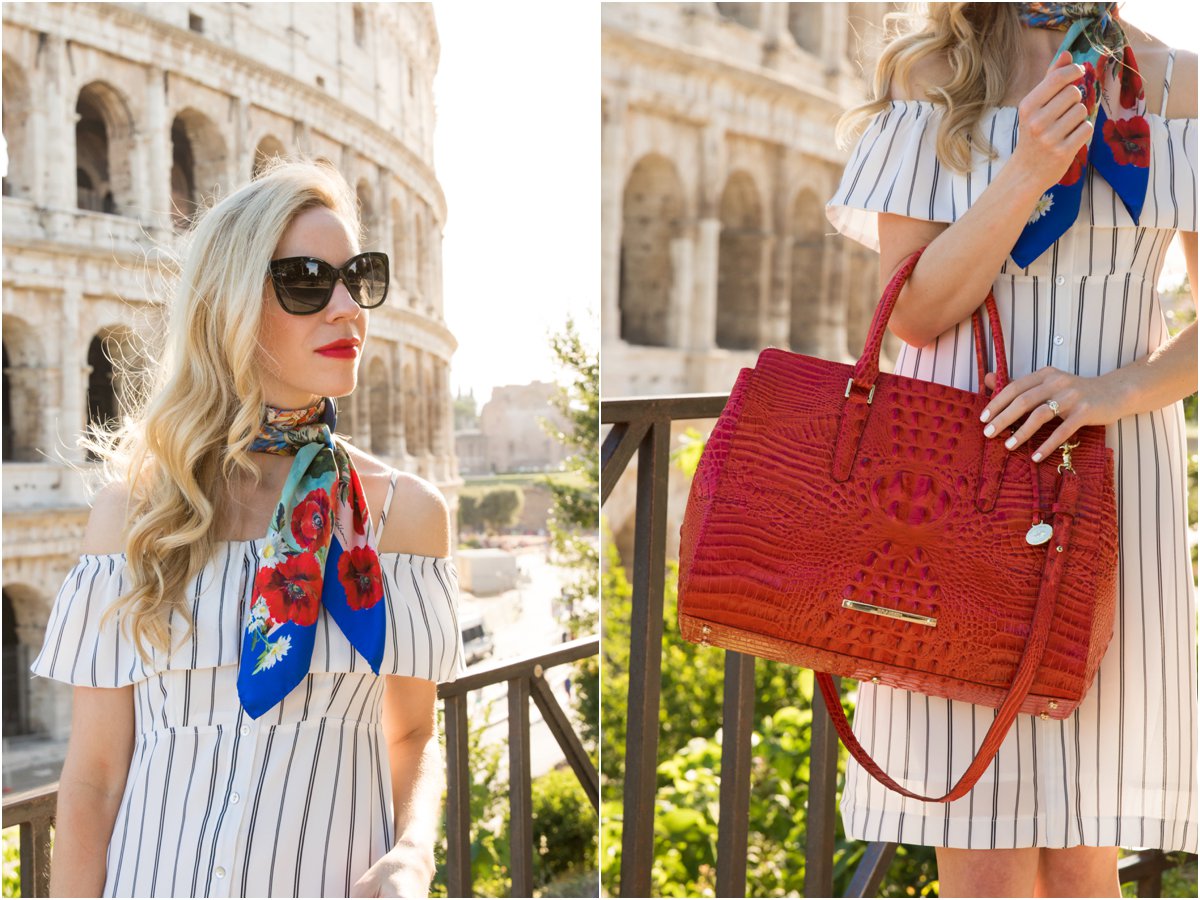 Meet the 'Finley', a spacious carryall tote that will hold just about every essential you need for a busy day—even a small laptop! This is the perfect office-to-weekend bag, which I will also be using as a carry-on purse for air travel. I fell in love with the structured design, while the organizational features inside exceeded my expectations: a center zip pocket divider, four organizer pockets, pen keeper, jewelry pocket, and a zip-top closure to keep all belongings secure inside (definitely a plus when I have to hold my bag riding on the scooter, ha!) This spicy red adds a gorgeous pop of color to any mix of black, white, tan and navy—or my personal favorite, stripes.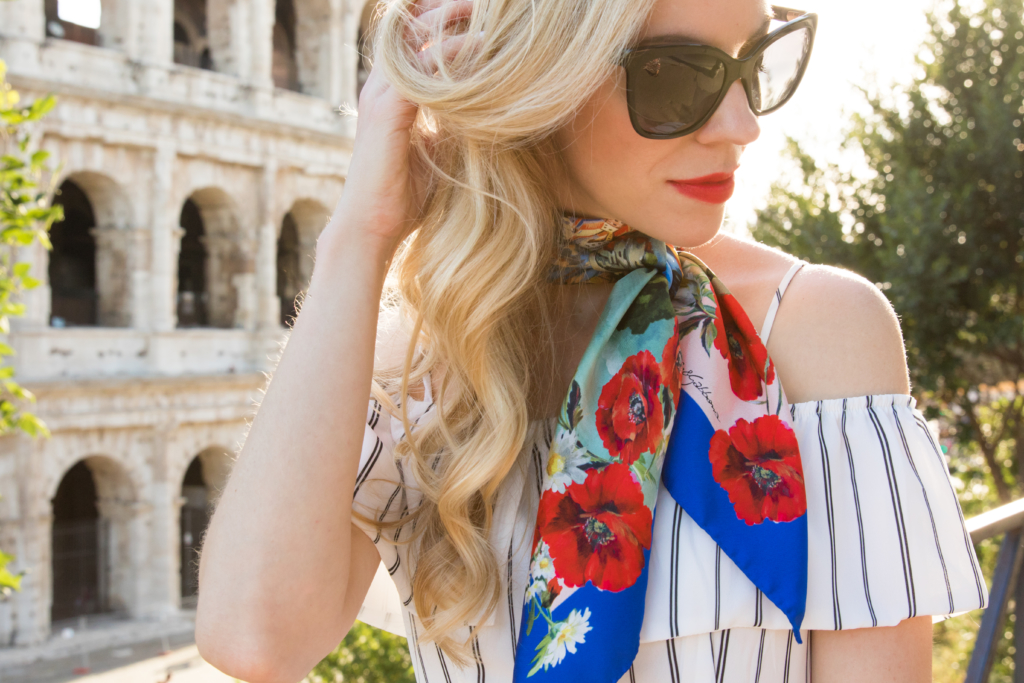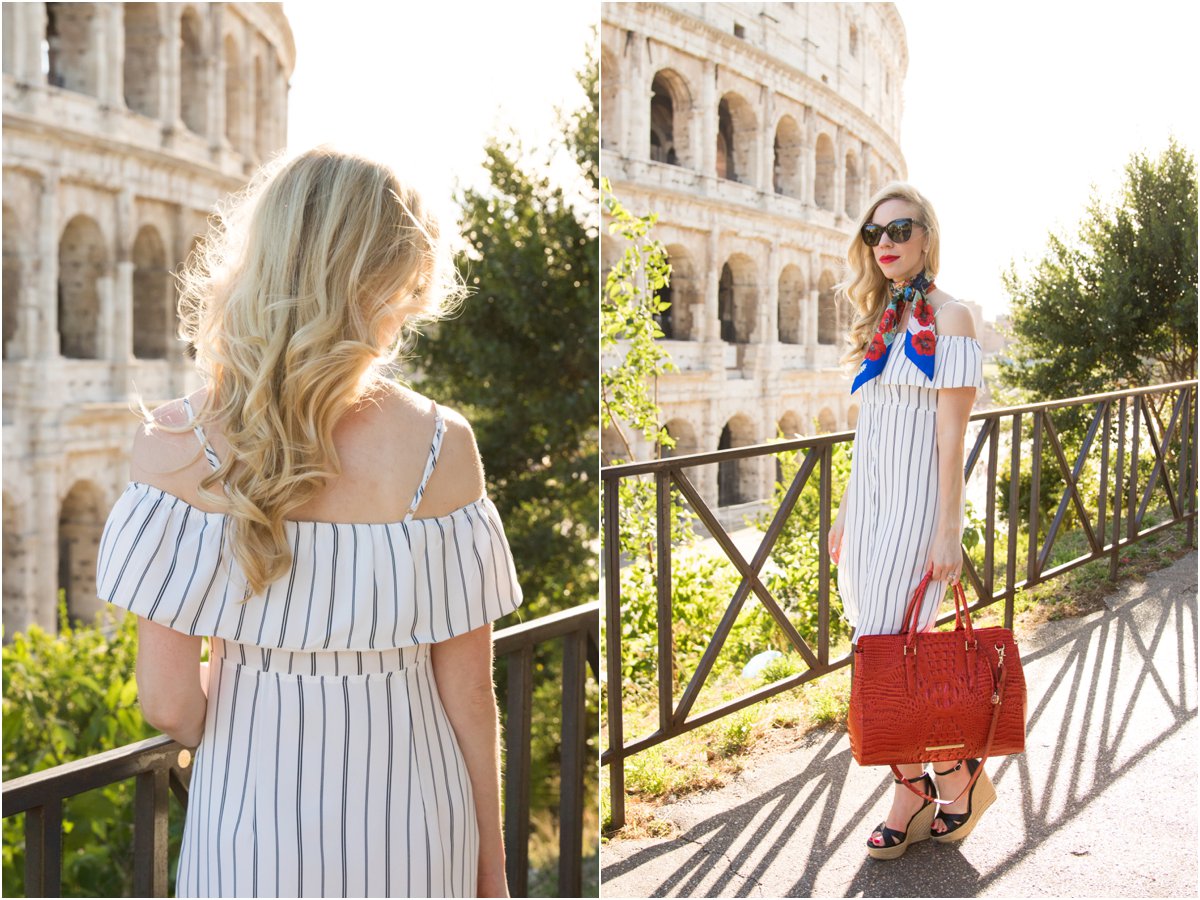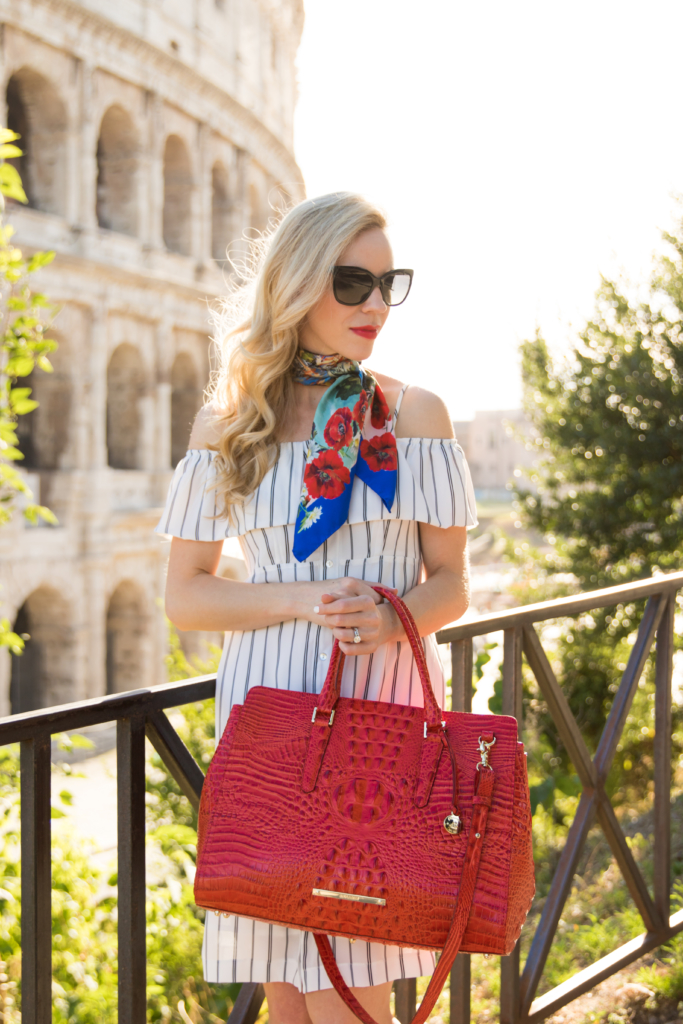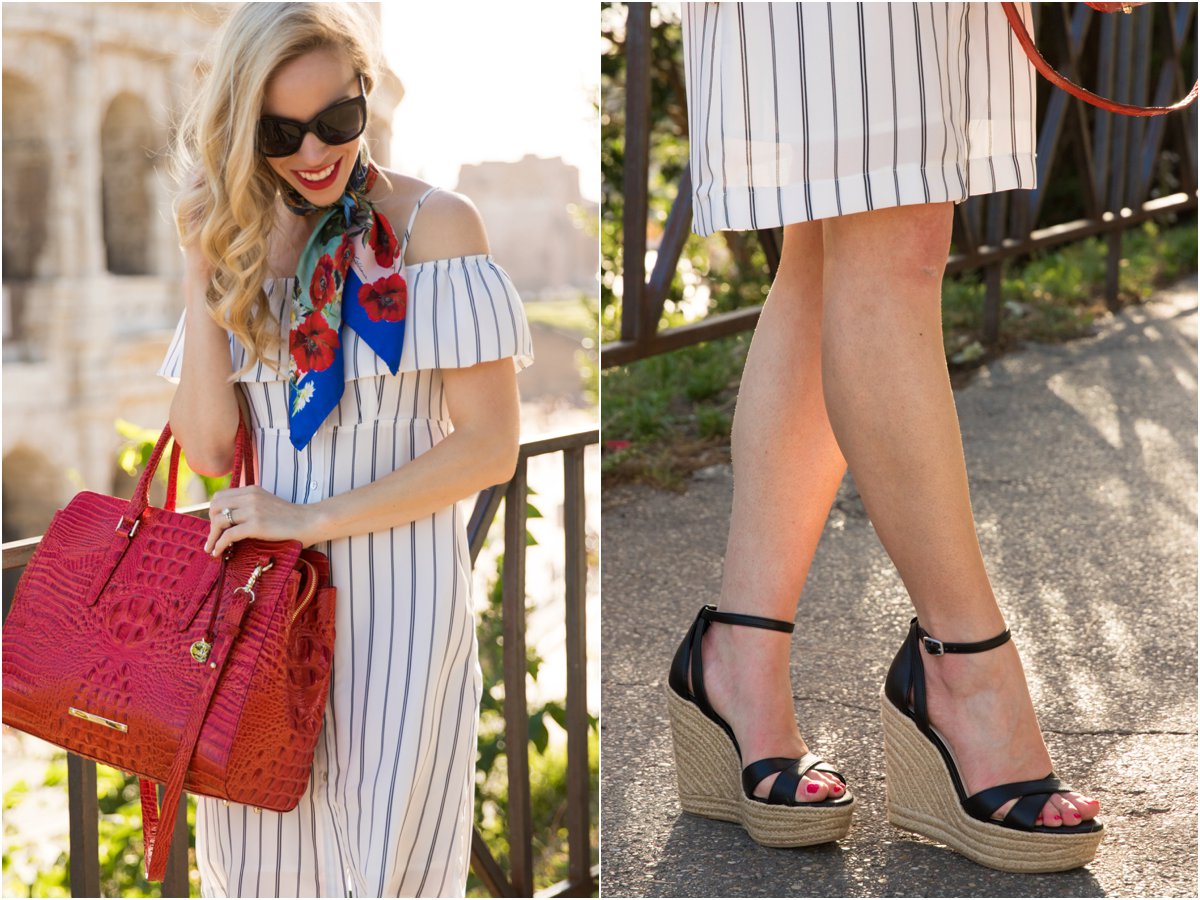 I'd been looking for some new black wedges and got lucky when I found this pair from BCBG—they are very comfortable and the price tag of less than $50 makes them even better!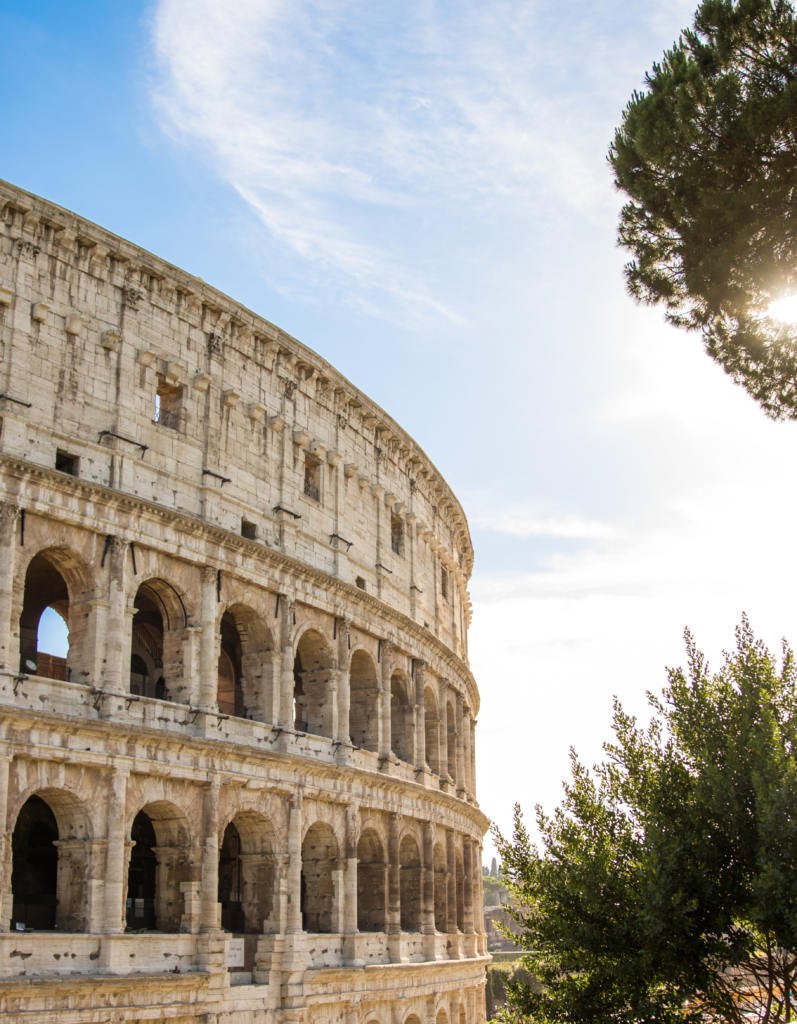 No matter how many times I see the Colosseum, it just never seems to lose its magic. I've been reminding myself more and more lately to revel in these days and appreciate the beauty of Rome while we are still here….
Thank you to Brahmin for sponsoring this post!
Linking with More Pieces of Me, Sincerely Jenna Marie, Pink Sole & Still Being Molly