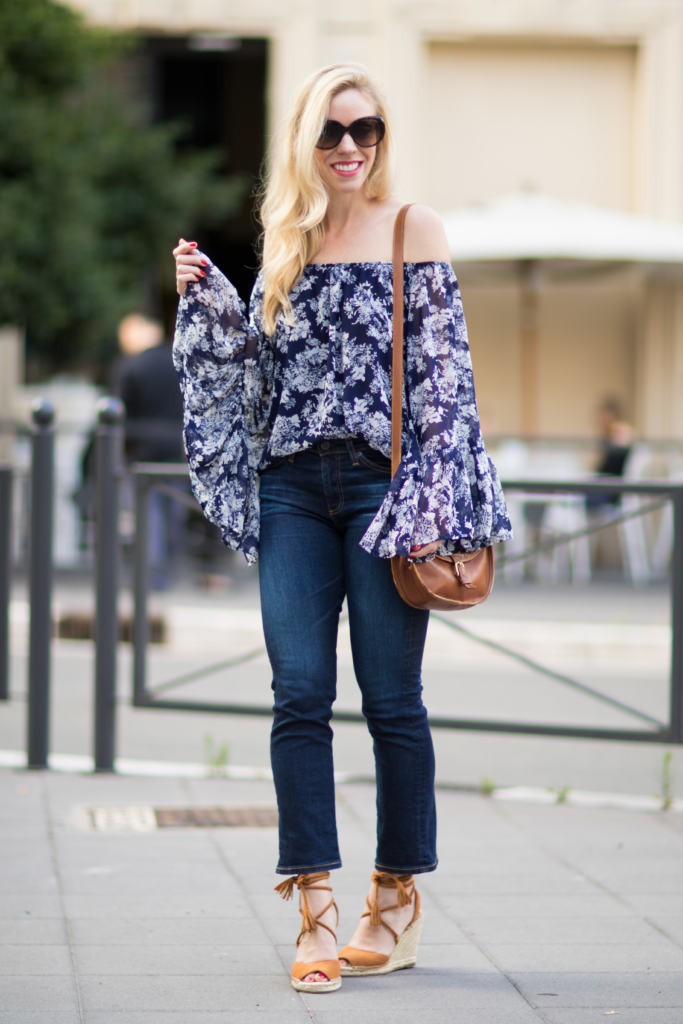 Happy Monday and I hope all of you enjoyed the weekend! The weather was a little stormy on Sunday, so unfortunately we didn't make it to the wild boar festival I mentioned on Friday's post. However, we did get to enjoy aperitivo on Friday evening! If you've never been to Italy (or maybe even if you have), you may be wondering what that is, so I thought I'd do a little post on it. I'll get into the details later, but for now, just think of it as the Italian version of happy hour!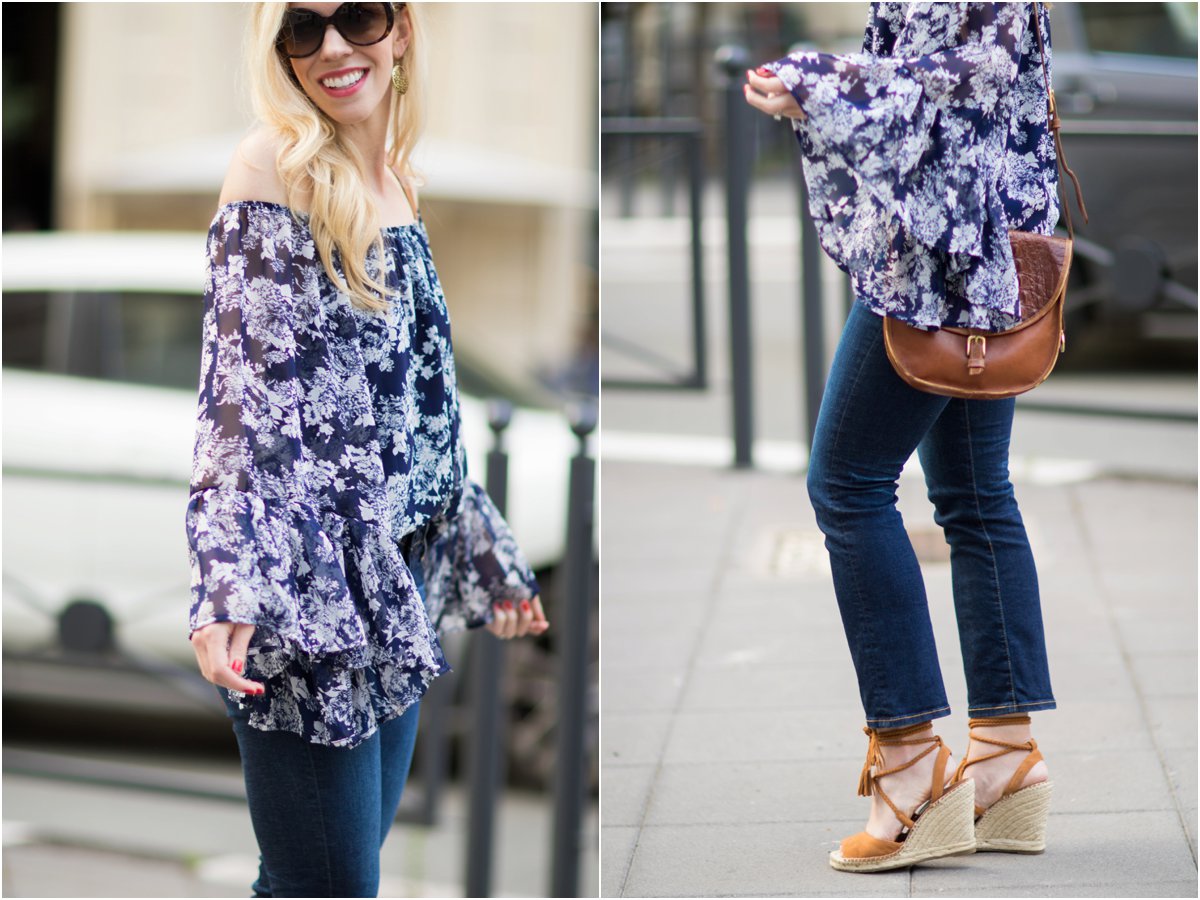 I chose this flirty off-the-shoulder number for our casual date night. The voluminous bell sleeves put a unique twist on the typical OTS silhouette and are what originally hooked me (the sale price didn't hurt either!)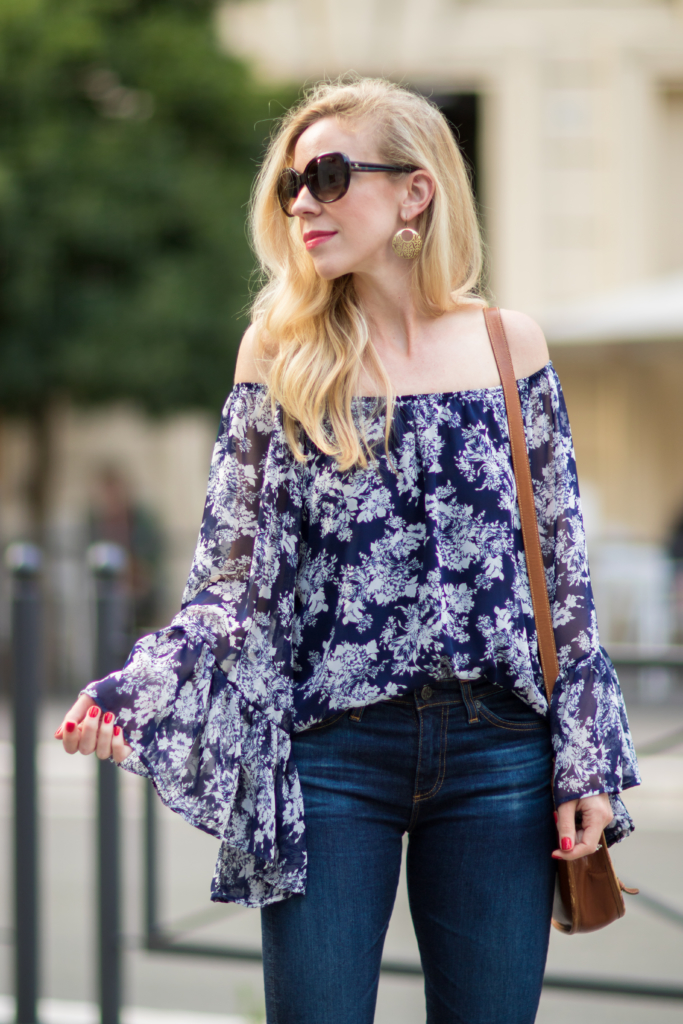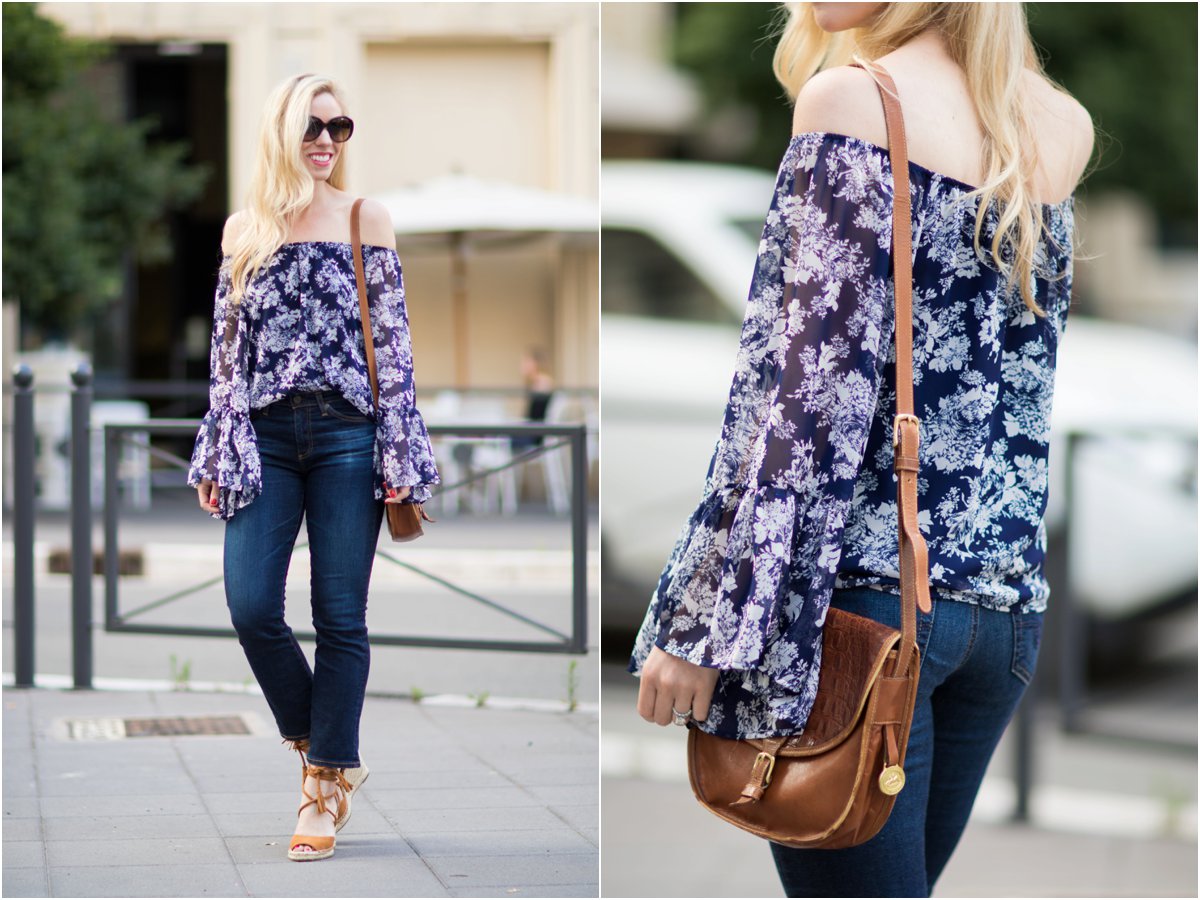 To amp up the retro vibe of this outfit, I added my vintage saddlebag and a pair of cropped flare jeans. I also want to mention my wedges are on major sale now—linked in my outfit details!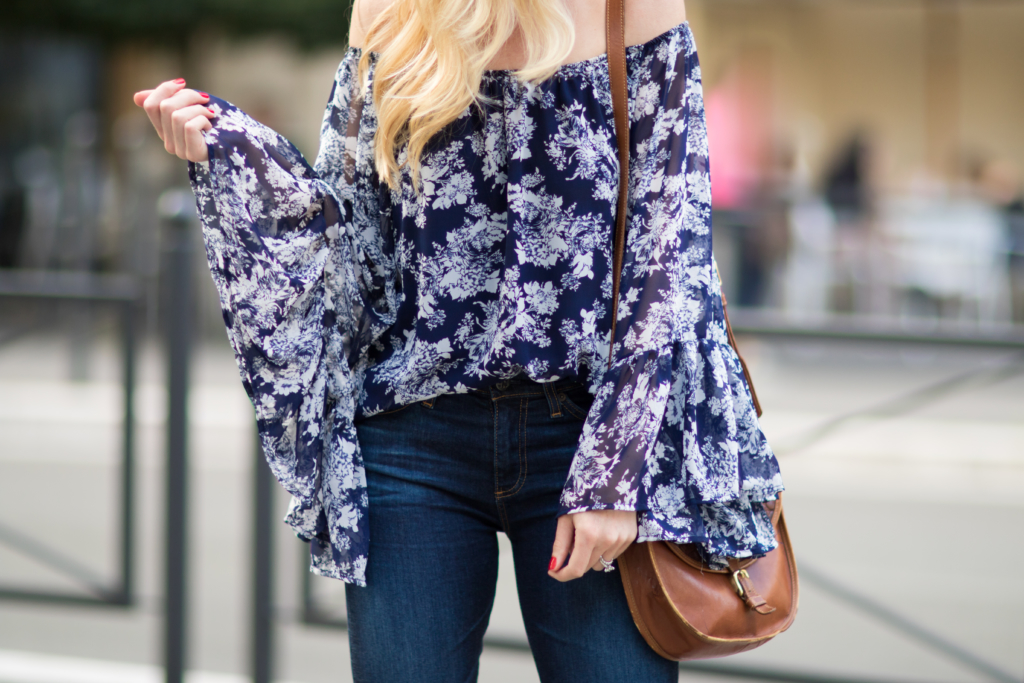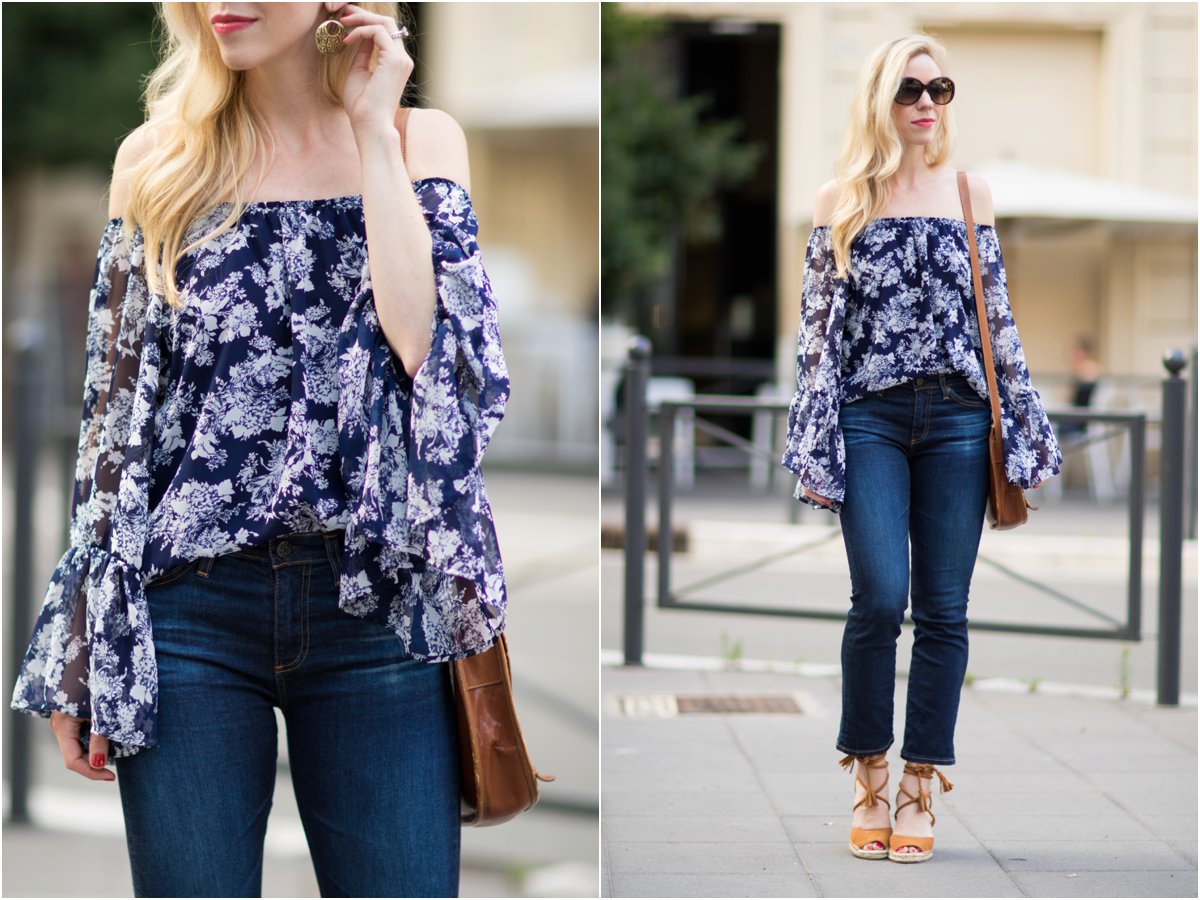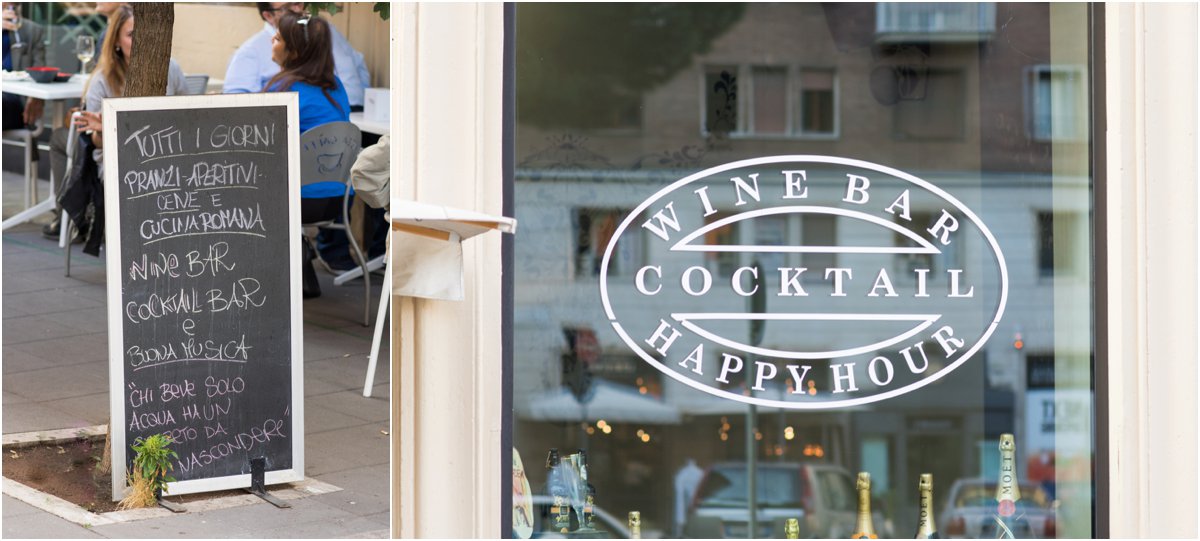 Aperitivo is an Italian custom that I've grown to love since moving to Rome (especially since dinner doesn't usually begin before 7:30 P.M.). The idea is much like the American version of happy hour: meeting friends in the early evening after work or on the weekends for a cocktail and finger foods—but it's also quite different. The concept of aperitivo in Italy is to have a drink and light snacks in order to stimulate one's appetite for a later meal—'pre-gaming' for wine and dinner, if you will. Much like most Italian social events, however, it can stretch on for hours, and some may never even make it to dinner! Apertivo originally began in Milan, but now you can find places which host the event in even the most rural corners of Italy.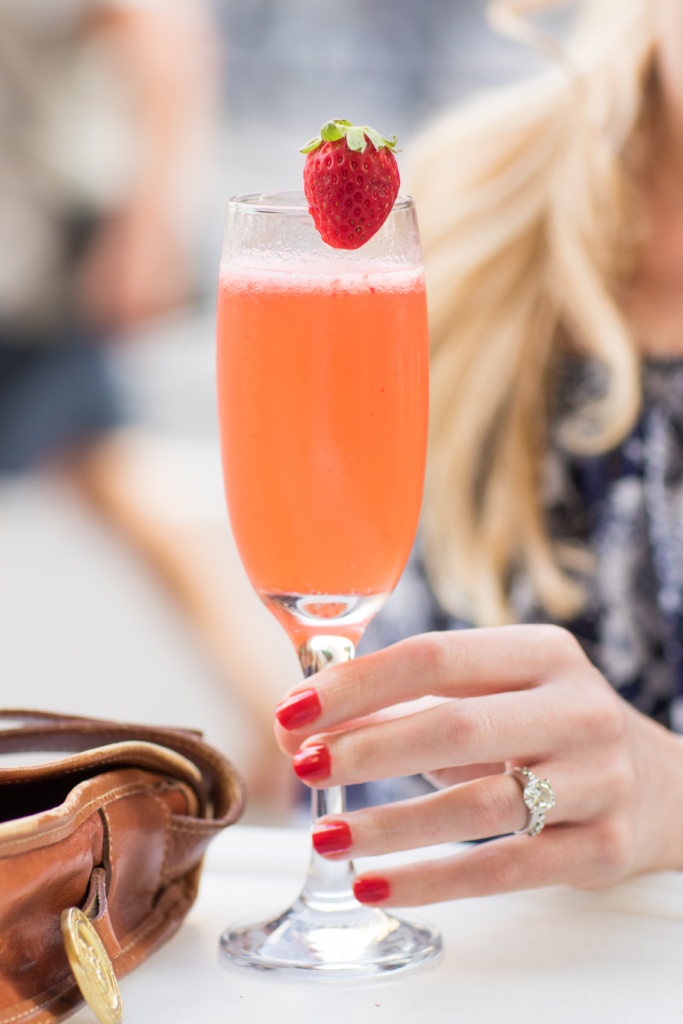 The cocktails ordered by Italians during aperitivo are typically light and/or dry: Aperol spritz (a mix of Aperol, sparkling wine and soda), beer, or my personal favorite, prosecco, are just a few popular choices. Since aperitivo includes food, heavy cocktails which can spoil an appetite are not usually ordered.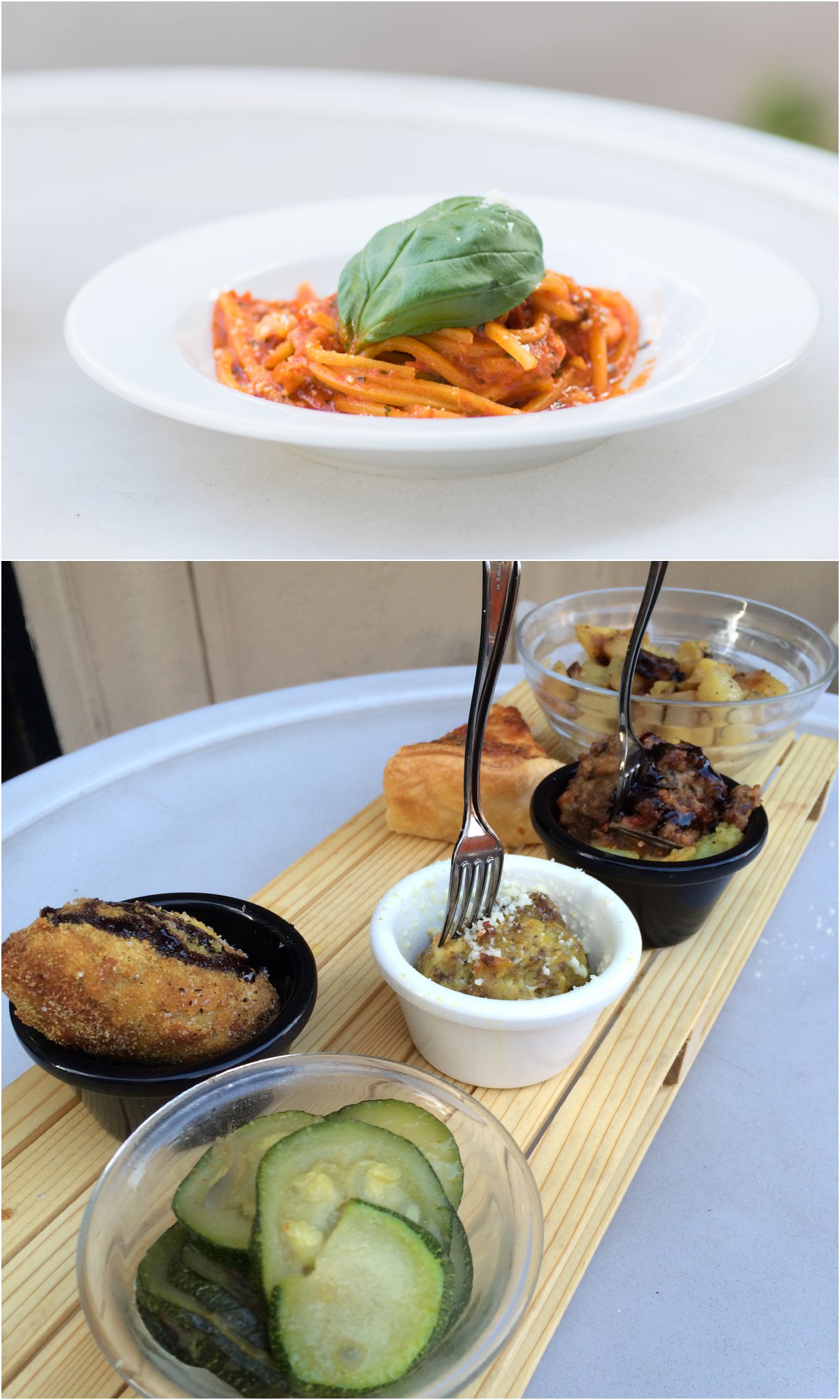 Much like the word appetizer, aperitivo also includes snack-size foods to accompany the drinks. Sometimes the snacks are free, and will often include nuts, olives, potato chips, and mini pizza bites. Other places, like the restaurant where we went, offer gourmet food samples at a special price for a limited window of time during the evening. For only €10, my husband and I shared this selection of meatballs, veggies, and quiche before heading a few doors down to another restaurant for a proper pizza dinner. If you ever find yourself in Italy, be sure to try aperitivo—I have a feeling you'll love it, too!
Top (Bloomingdale's–now on sale!)
Sunglasses (Chanel)
Earrings (old; love this pair)
Denim (AG Jeans)
Sandals (Joie–now on clearance!)
Bag (Brahmin; obsessed with this new version)
Linking with More Pieces of Me, Sincerely Jenna Marie, Pink Sole & Still Being Molly