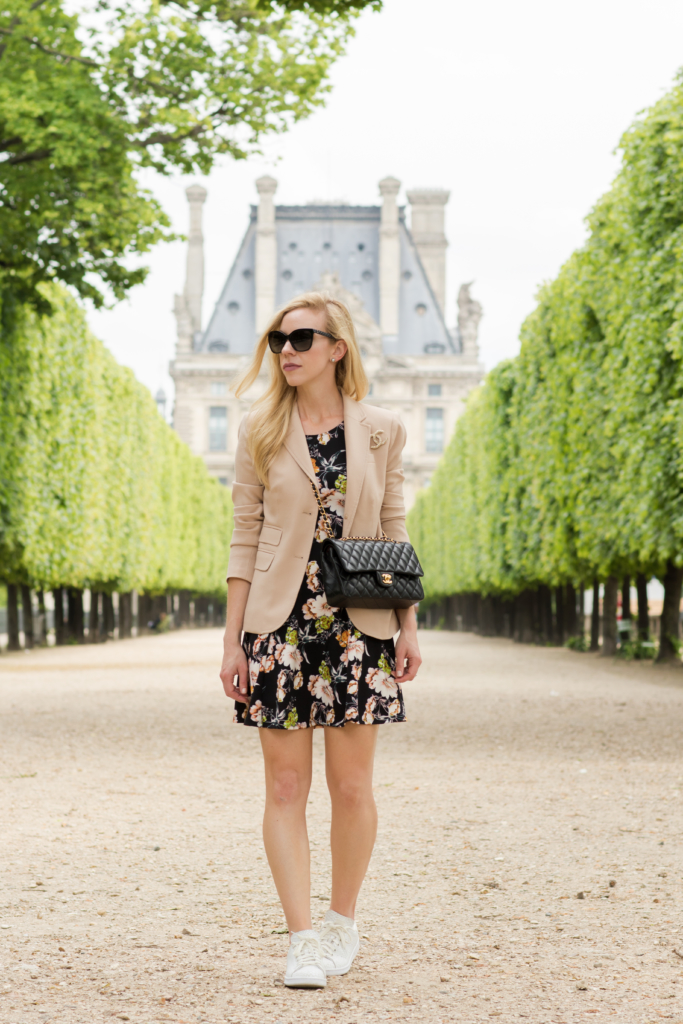 Even though it's barely been two weeks since our trip to Paris, looking back on these photos makes me want to go back already. I could use a few more days of sitting at sidewalk cafés sipping champagne and eating chocolate mousse, which is actually just what I did after we finished this shoot! Speaking of champagne, one of the highlights of our time in France was having the opportunity to tour a few champagne caves. The French countryside is absolutely beautiful and I have never seen so many grape vines, even in Italy! I was really hoping we could stop for photos but it rained on our drive there and then I ended up feeling carsick from the curvy roads (I've dealt with motion sickness since childhood—it's the worst!) Not only did we get to taste champagne, but we got to learn all about the process of how it's made: did you know it takes at least one year of aging for a non-vintage bottle and many require over three years?! I'm not surprised anymore that it's more expensive than most other wine. The French are very strict about their rules for making champagne, especially when it comes to the region where it's made. The most important thing to remember is that true champagne is only made in northern France! Unfortunately we could only smuggle a few bottles in our suitcases for the flight home, but one of the owners told us where we can find his brand in Rome.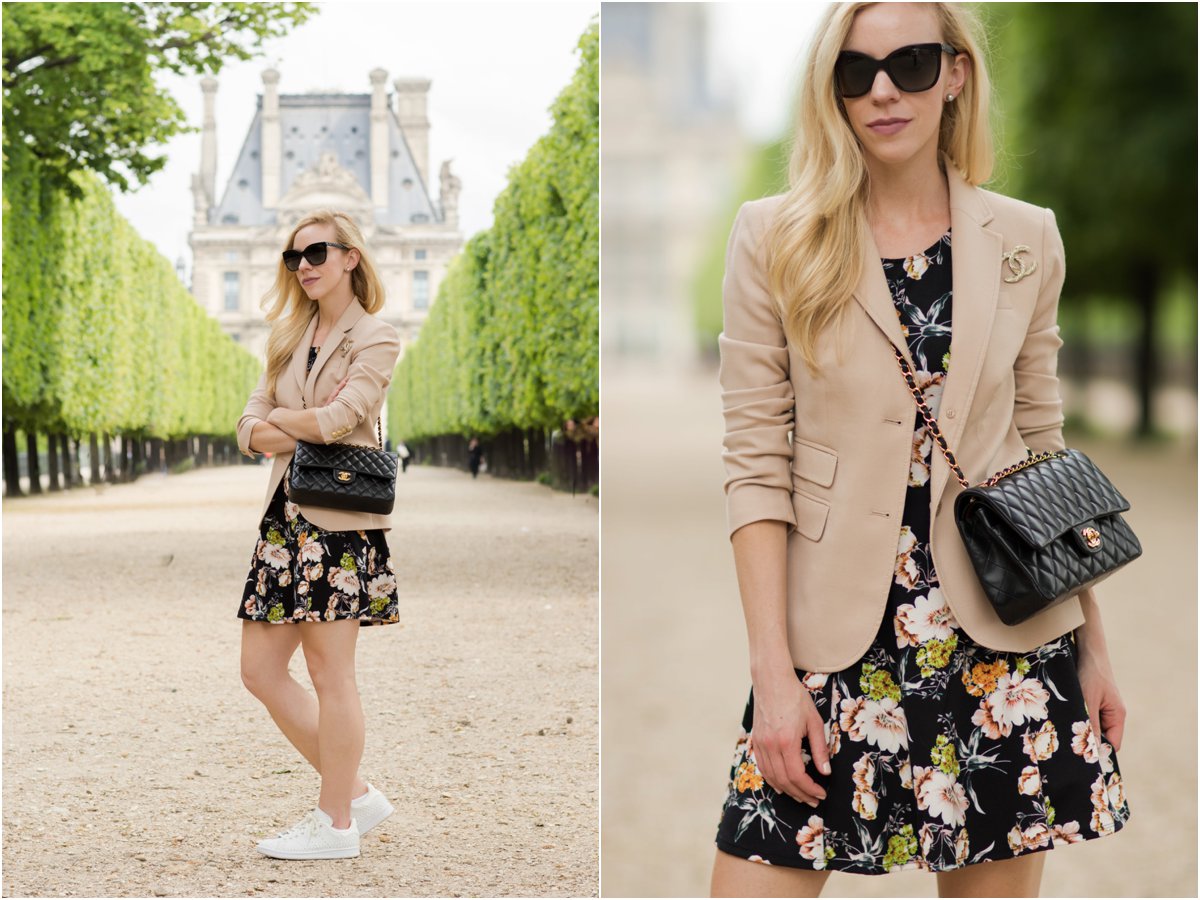 Paris is the city of elegance, so I didn't want to be underdressed for the day despite my casual sneakers. Layering a structured blazer over my dress and carrying a ladylike bag helped me feel a little more glamorous while being comfy on the go. This look could just as easily be dressed up for the evening by losing the jacket and switching to heels.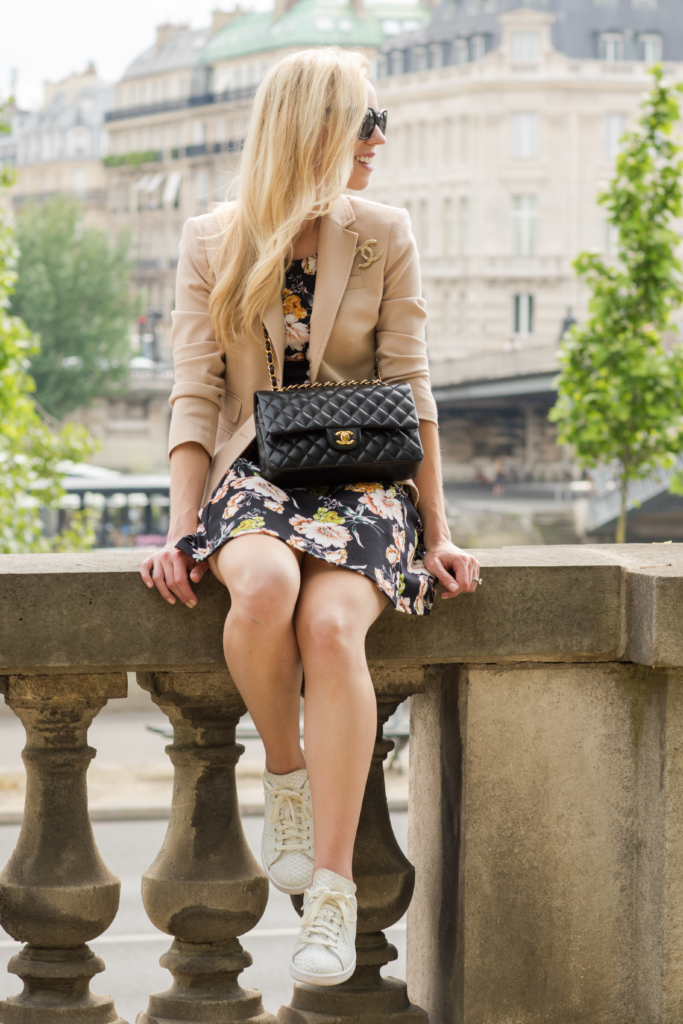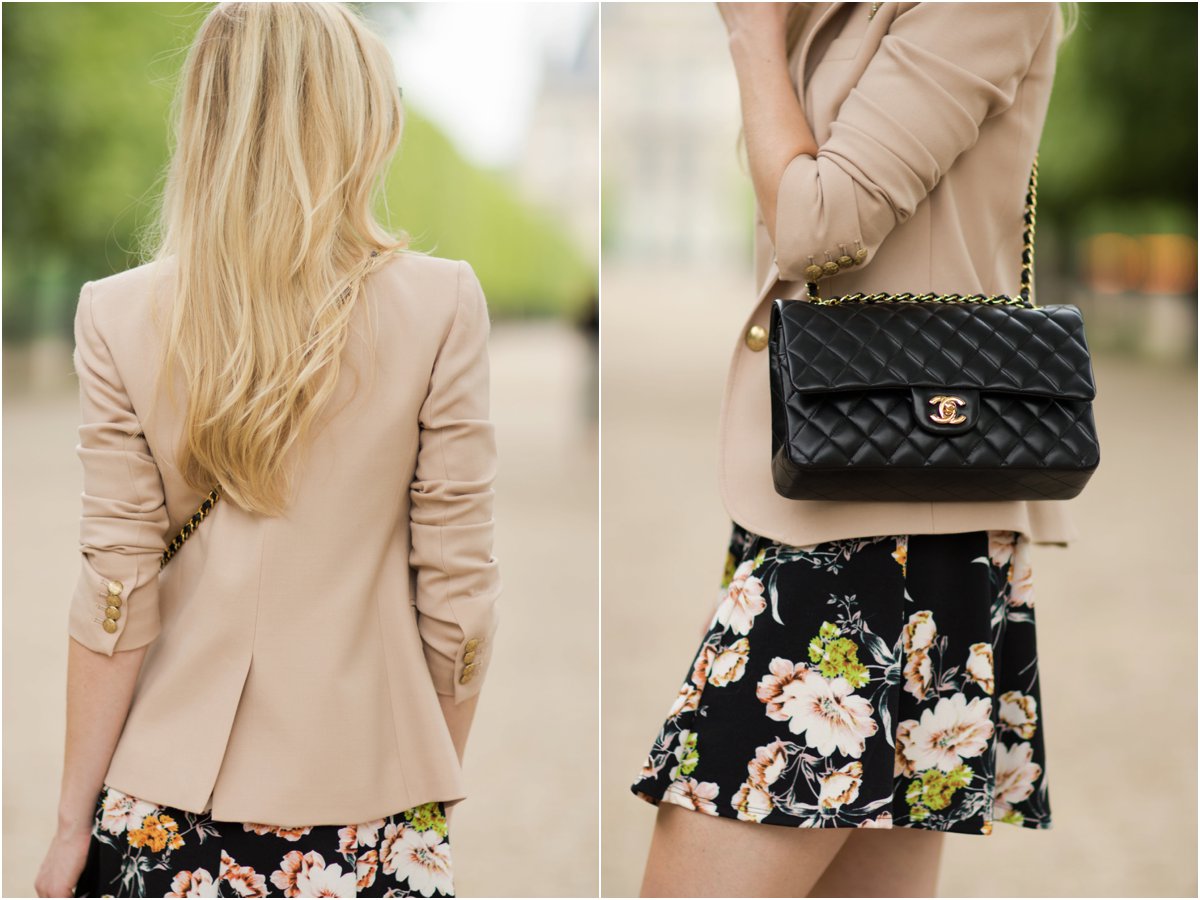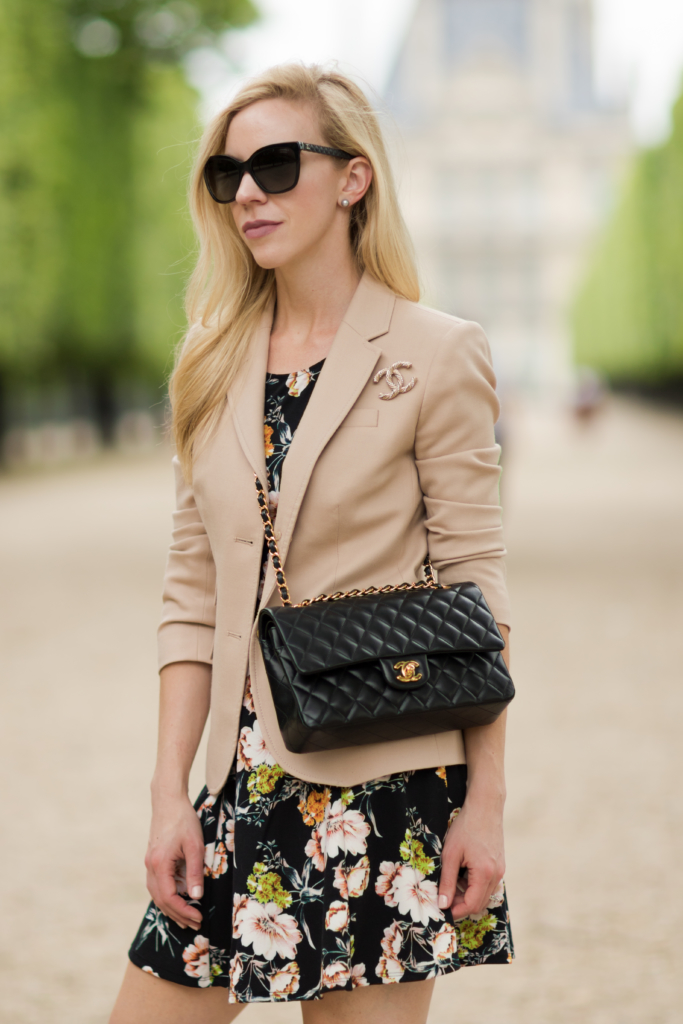 Whenever I find something classic that I love, I tend to buy multiples. J. Crew makes some of the best blazers, which is why I own this same style in two more colors. My dress was purchased last spring from Piperlime before they closed (gosh, I miss shopping there!), but I found three similar black floral styles from Forever 21 which are all less than $25!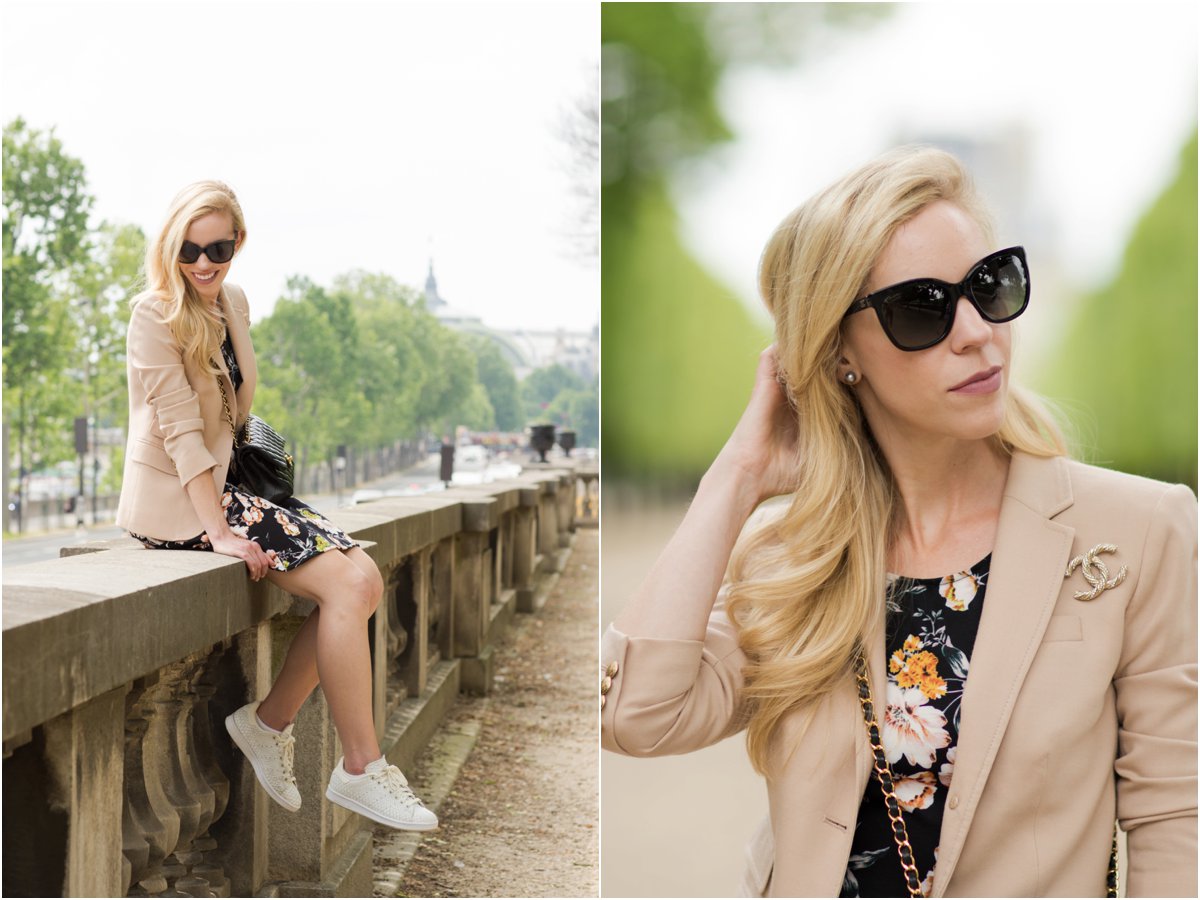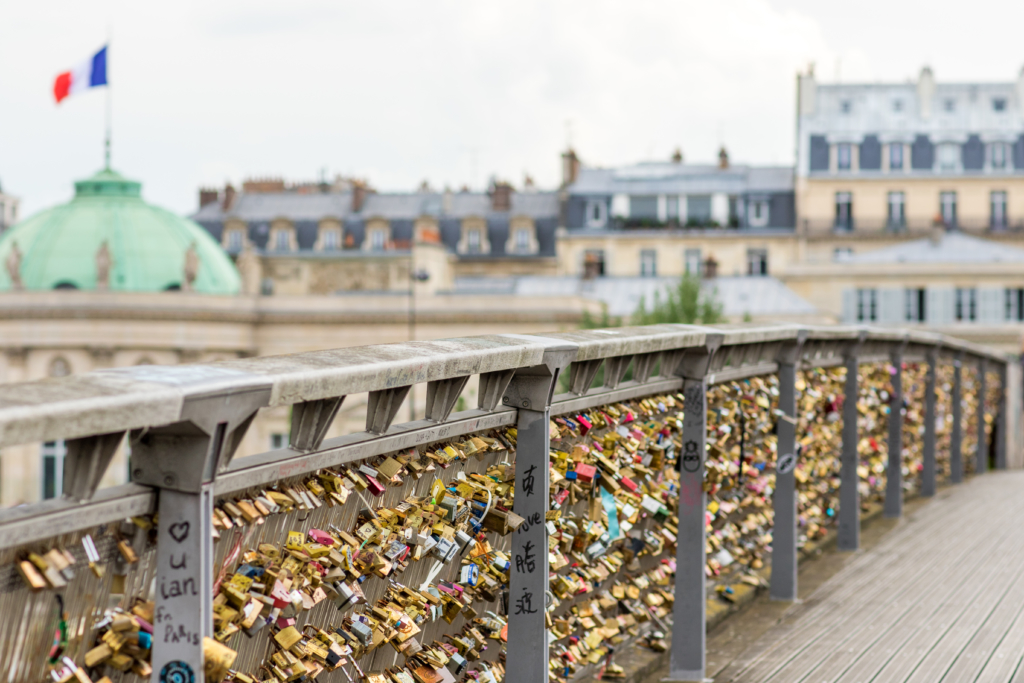 During our walk around the city, we also passed the Passerelle Léopold-Sédar-Senghor, a footbridge over the River Seine, and also a famous spot in Paris where couples like to leave their mark with a 'lover's lock.' The city has begun trying to remove the locks due to safety concerns about additional weight on the structure, but people are still sneaking them on nonetheless (being the rule-followers we are, my husband and I did not leave one—ha!)
Linking with The Pleated Poppy & Color and Grace